Inside Sarah Jessica Parker's fabulous shoe collection, on and off screen: from her SJP brand to Chanel, Roger Vivier and Manolo Blahnik on Sex and the City, and Aquazurra on And Just Like That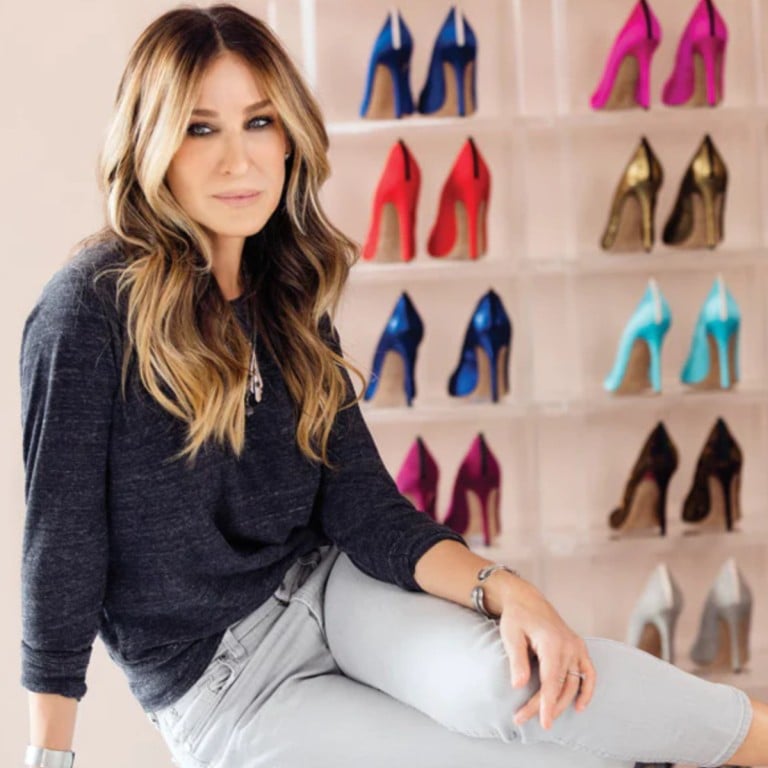 Hear the name "Carrie Bradshaw" and you'll surely think of one thing: shoes! But actress Sarah Jessica Parker's long-time love of footwear goes well beyond her work with Sex and the City. Her passion is embedded into her everyday life and business through her eponymous shoe brand, SJP Collection.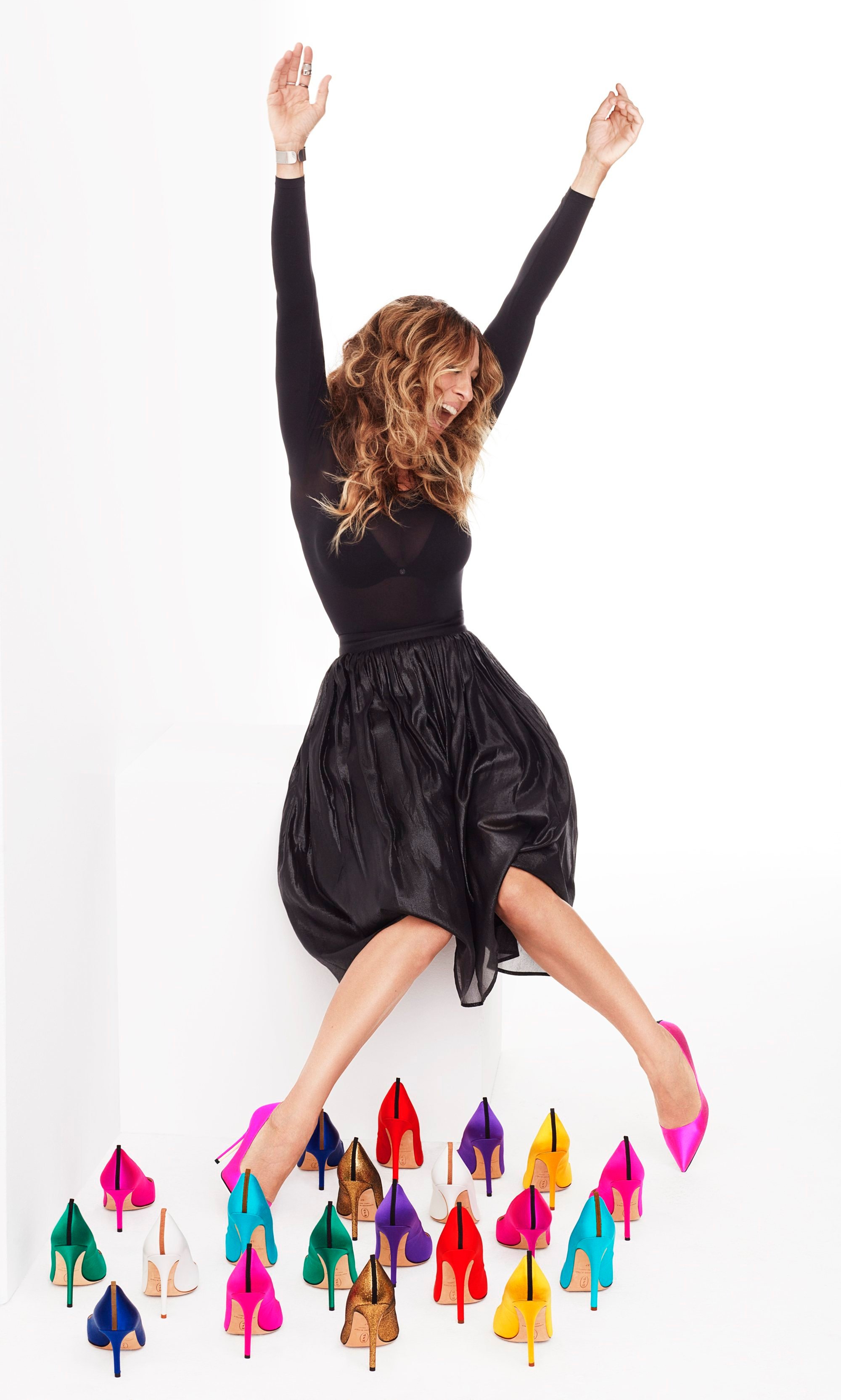 The actress-turned-entrepreneur founded SJP Collection in 2014 and expanded her enterprise with outposts in Dubai, Las Vegas and Edmonton, Canada, as well as its online store.
It was only going to be a matter of time before the style icon added a New York branch to her list, with the Big Apple holding a special place in her heart, of course.
On February 4, Parker attended the opening of her flagship SJP Collection shoe store on New York City's Bleecker Street (just down the road from her SATC character's flat) as she mingled with customers at the event.
These days, it's hardly surprising to hear that Parker's wardrobe is filled with mainly shoes from her own collection. Here's a peek into her most stylish shoes worn over the years …
1. The "non-existent" Duchessa Gardini look
When the filming for Sex and the City's spin-off series And Just Like That season two began, fans were quick to notice that one shoe brand kept appearing in SJP's outfits: Duchessa Gardini.
But here's the twist: the Italian footwear brand doesn't actually exist. SJP, the genius behind Duchessa Gardini's designs, uses it as a pseudonym for the fictional world of Carrie Bradshaw. "There is no SJP collection in Carrie's world; I don't exist there," she told Vogue. "I didn't want it to look like I was exploiting a business opportunity and HBO either."
In November 2022, Parker posted a photo of a striking ensemble featuring a pair of teal-blue suede shoes from the non-existent company.
2. Mismatched Louboutins on Sex and the City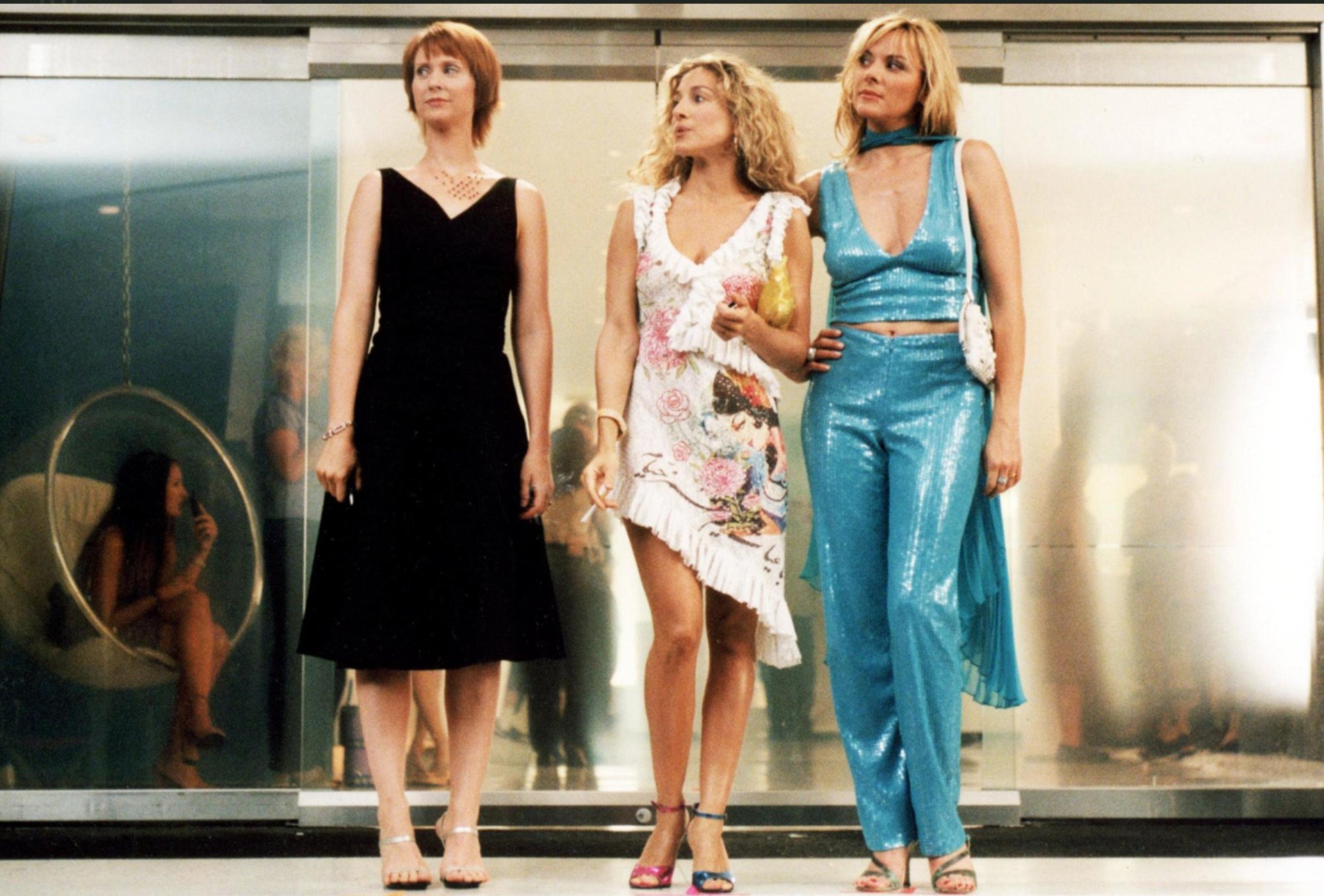 In episode 13 Sex and the City season three, Parker's character makes the puzzling decision to wear differently coloured Loubs to go with her floral dress.
Responding to a fan account regarding the fashion statement, the 57-year-old shared: "We had two pairs of what I believe are @louboutinworld scrappy sandals. Pat [Field] and I chose to do one of each. Perhaps because both were so delicious in colour and seemed in harmony with the dress, but also because we simply loved doing one of each."
3. Punk Louboutins at the Met Gala, 2013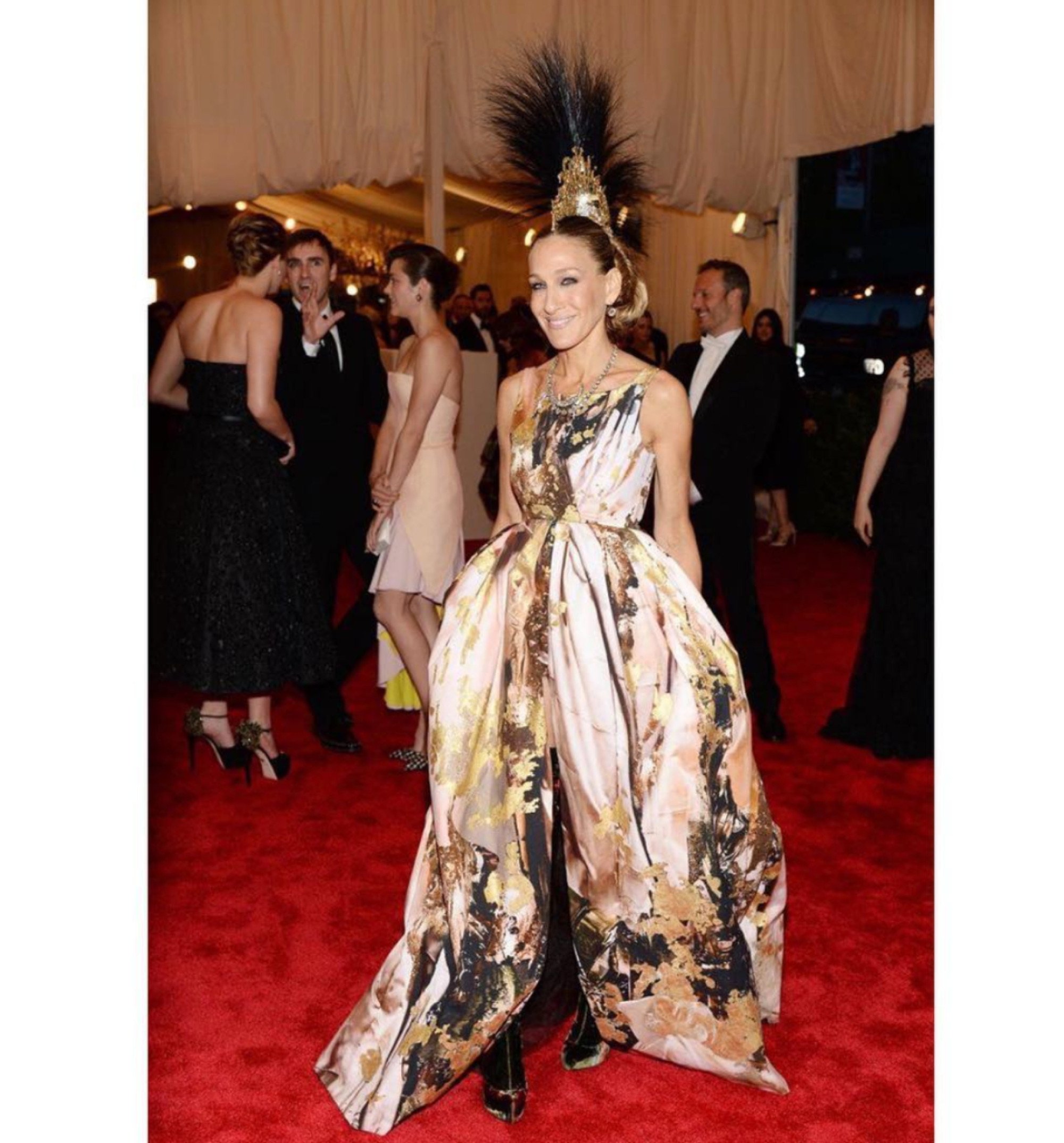 SJP wore Louboutins again at the Met Gala in May 2013. The on-and-off-screen fashionista stunned in her Philip Treacy hat and a pair of black Louboutins peeping out from beneath her Giles Deacon gown. The theme for the institute's gala exhibition was "Punk: Chaos to Couture".
4. Classy SJP Collection teal pumps
Parker attended Fendi's 2023 resort show in September 2022, in New York City, wearing
the iconic Baguette bag
from the brand while repping classy teal-toned pumps from SJP Collection.
5. The iconic Manolo Blahnik Hangisi pumps
It's no question that SJP is a Manolo Blahnik fanatic, or at least she was back in her earlier days on the show. We could spend pages counting her favourite shoes from the brand.
One of her stand-out pairs though are the Hangisi Pumps, which she's worn on multiple occasions. The crystal-buckled heel became a shoe phenomenon when it was launched and Manolo Blahnik saw sales skyrocket even further when it was endorsed by Parker, per Footwear News.
6. Roger Vivier's flower strass buckle pumps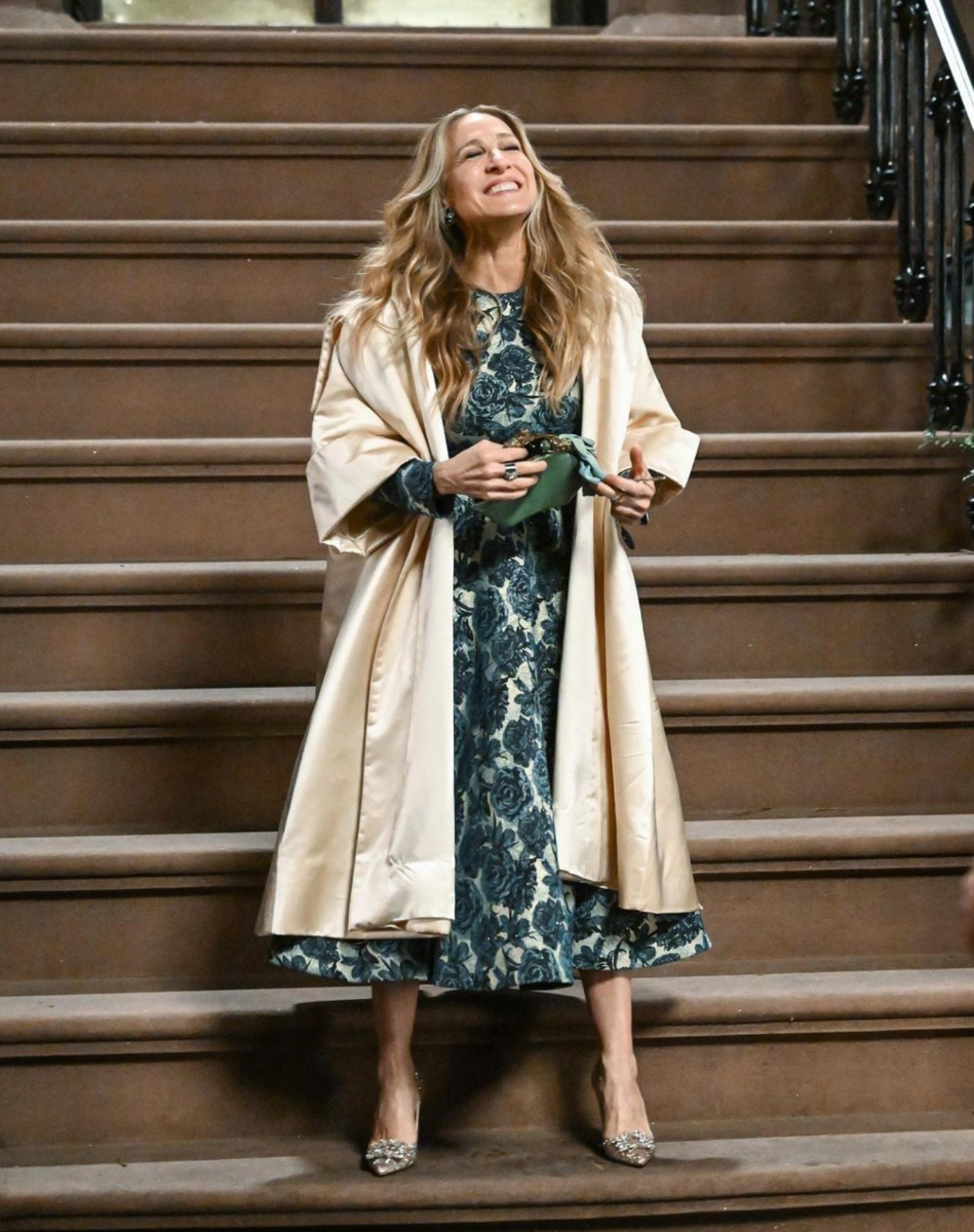 Parker's feet grabbed the spotlight again when she wore these Roger Vivier Flower Strass Buckle All Over Pumps on the set of And Just Like That.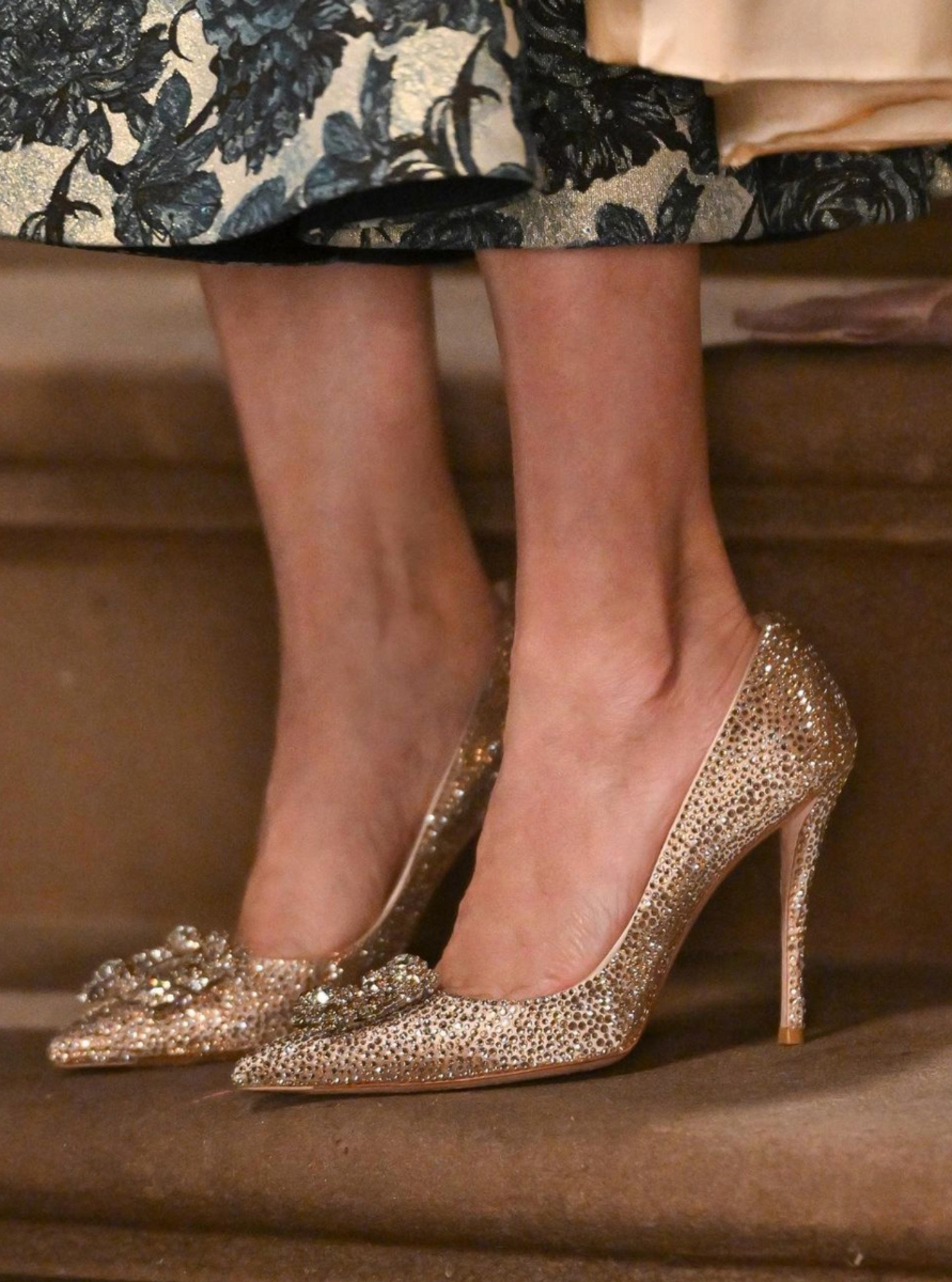 The shimmering studded satin pumps feature the brand's signature buckle at the toe. Parker has also worn Roger Vivier's Queen Sandals, which were inspired by the coronation shoes created by Vivier for Queen Elizabeth in 1953.
7. Recreating Carrie Bradshaw's mismatched shoes with SJP Collection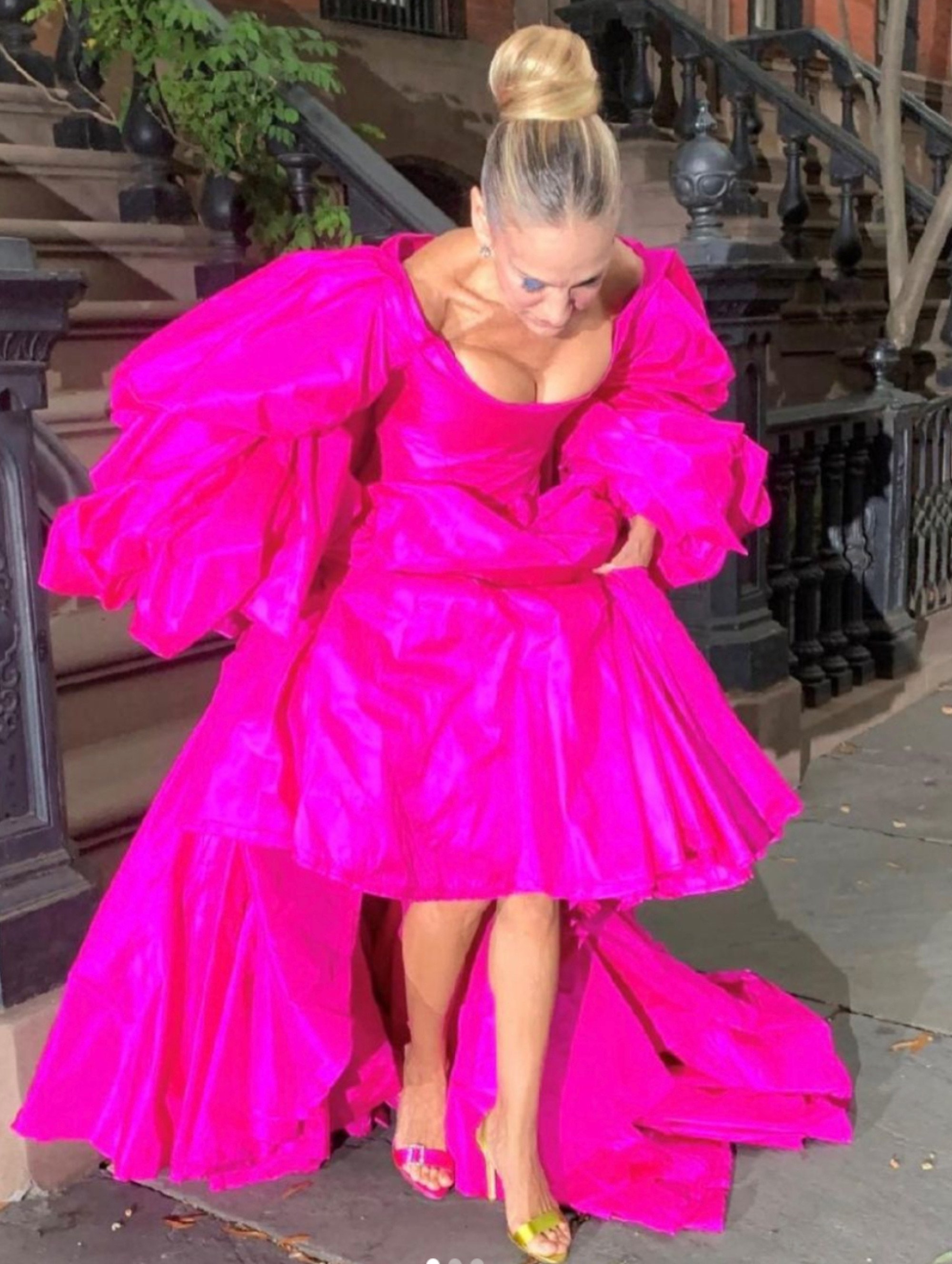 On her way to New York City Ballet's annual autumn gala at the Lincoln Centre in February 2020, Parker took the opportunity to promote SJP Collection's new mismatched sandals, as inspired by Carrie Bradshaw's earlier iconic moment from the show. She captioned her post, "A not-so-subtle nod to a certain very special lady's well documented footwear moment from many years ago."
8. Rainbow-coloured Saint Laurent Liya Sandals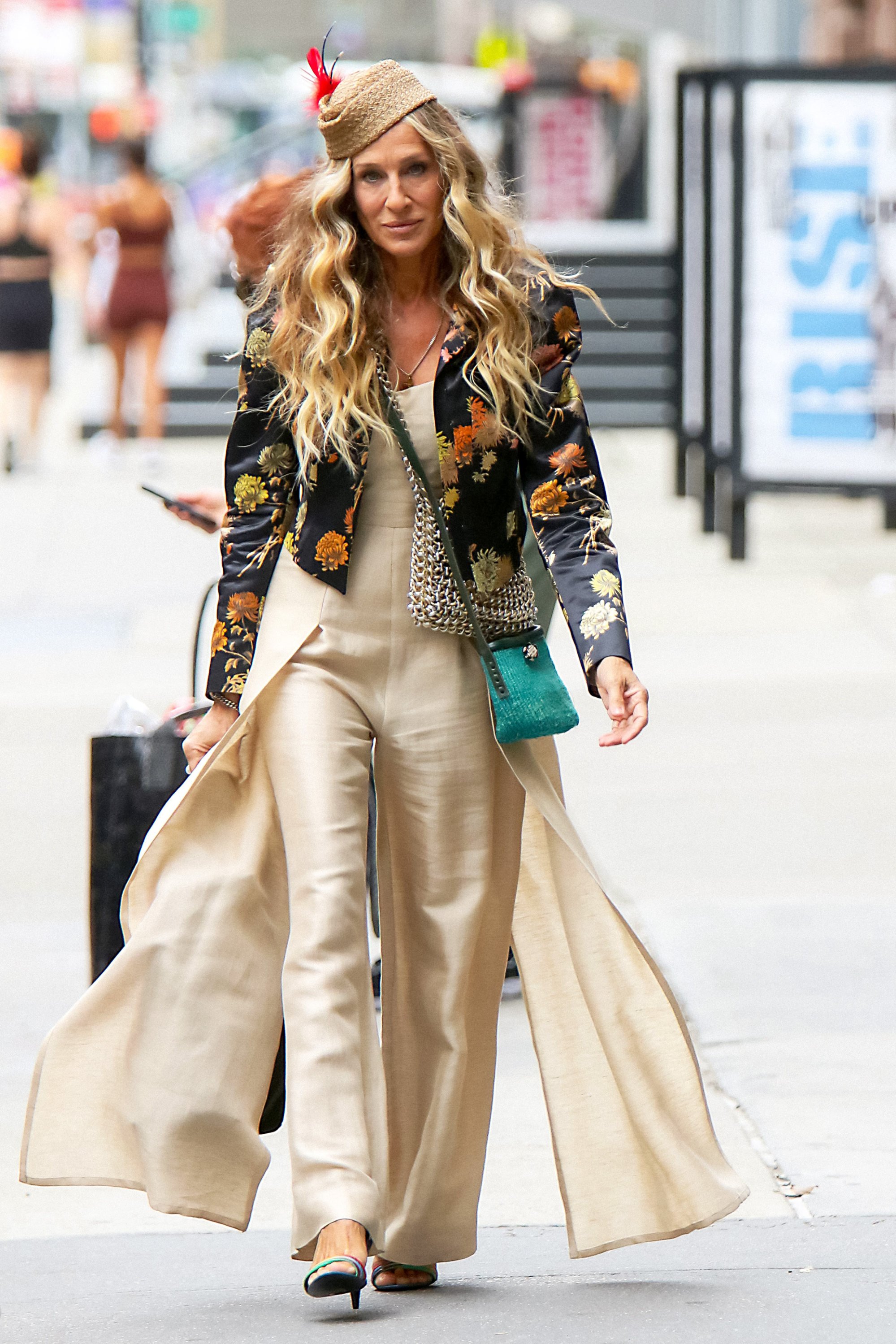 Parker strutted her stuff on the streets of New York in a head-turning outfit that involved a vintage beige Claude Montana jumpsuit and black-satin cropped jacket from Dries Van Noten.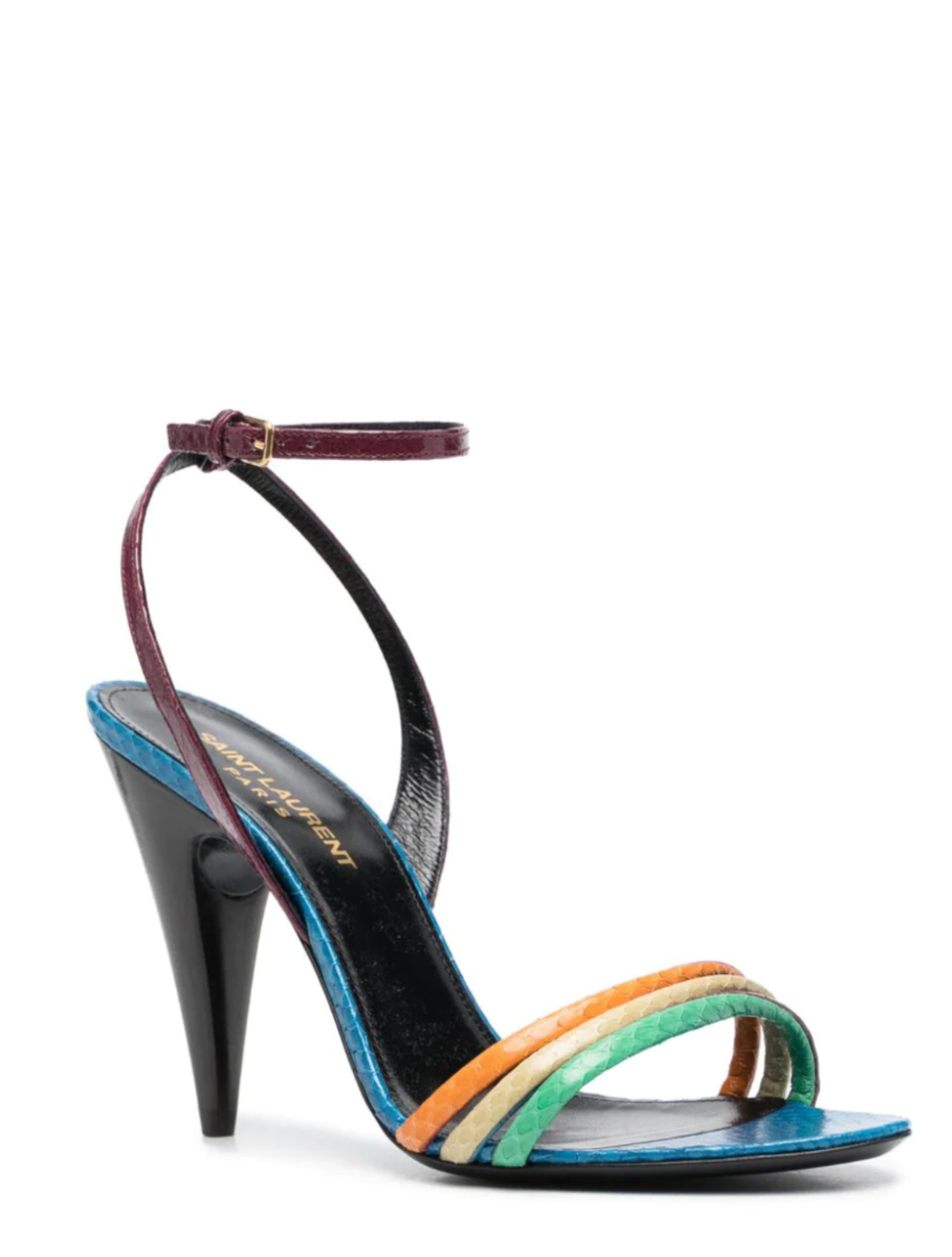 She finished the bold look with a pair of rainbow-coloured snakeskin Saint Laurent Liya Sandals.
9. SJP Collection's Celine shoes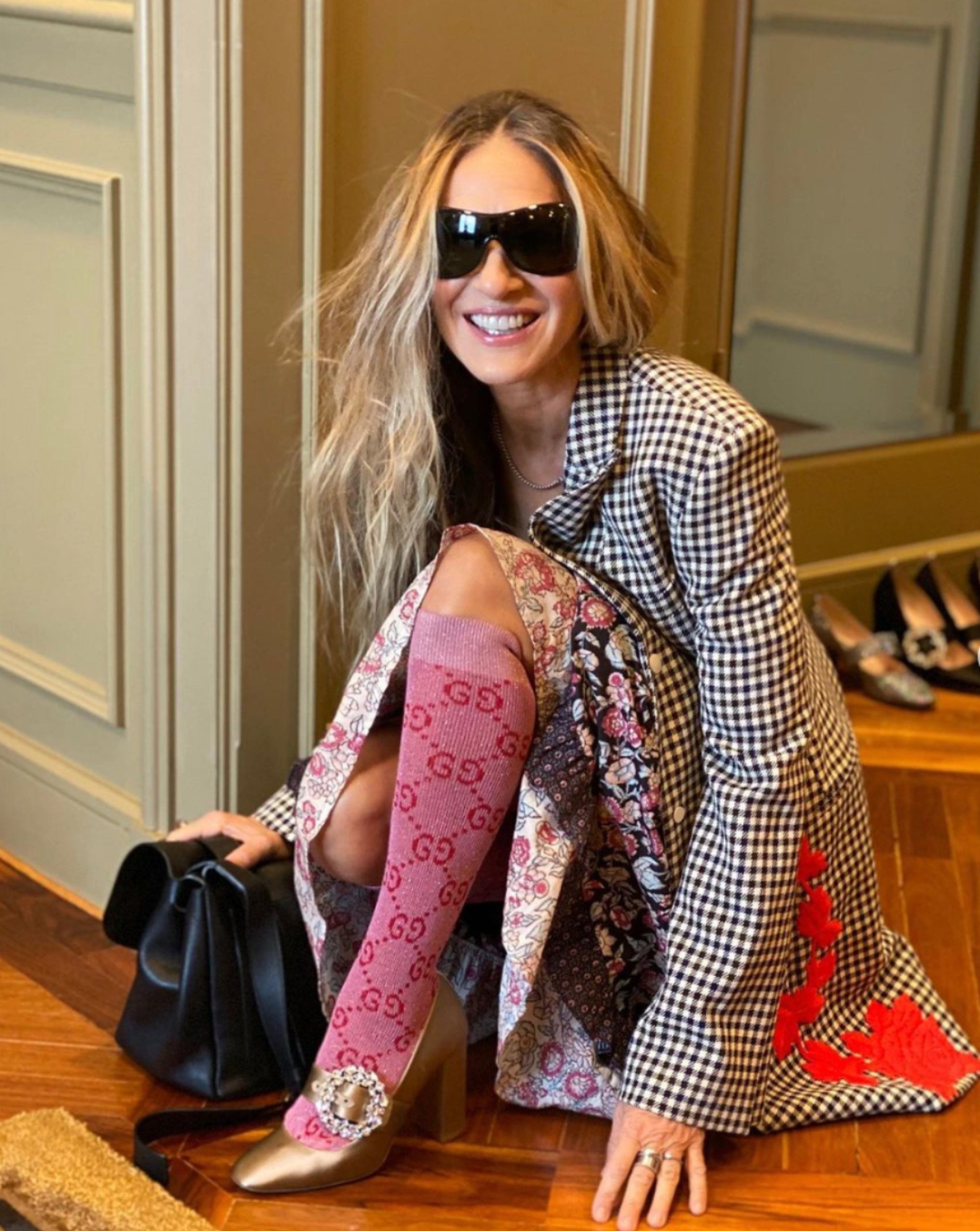 Known for her fearless and eccentric outfits, Matthew Broderick's wife took a moment to self-promo again with this bold multi-patterned ensemble.
The outfit involved a Rebecca Taylor floral dress, Off-White checkered coat, bright-pink monogrammed Gucci socks, a bag from The Row and, of course, a pair of shoes from SJP Collection. Here she opted for the Celine in taupe satin.
10. Aquazurra's Tequila Sandals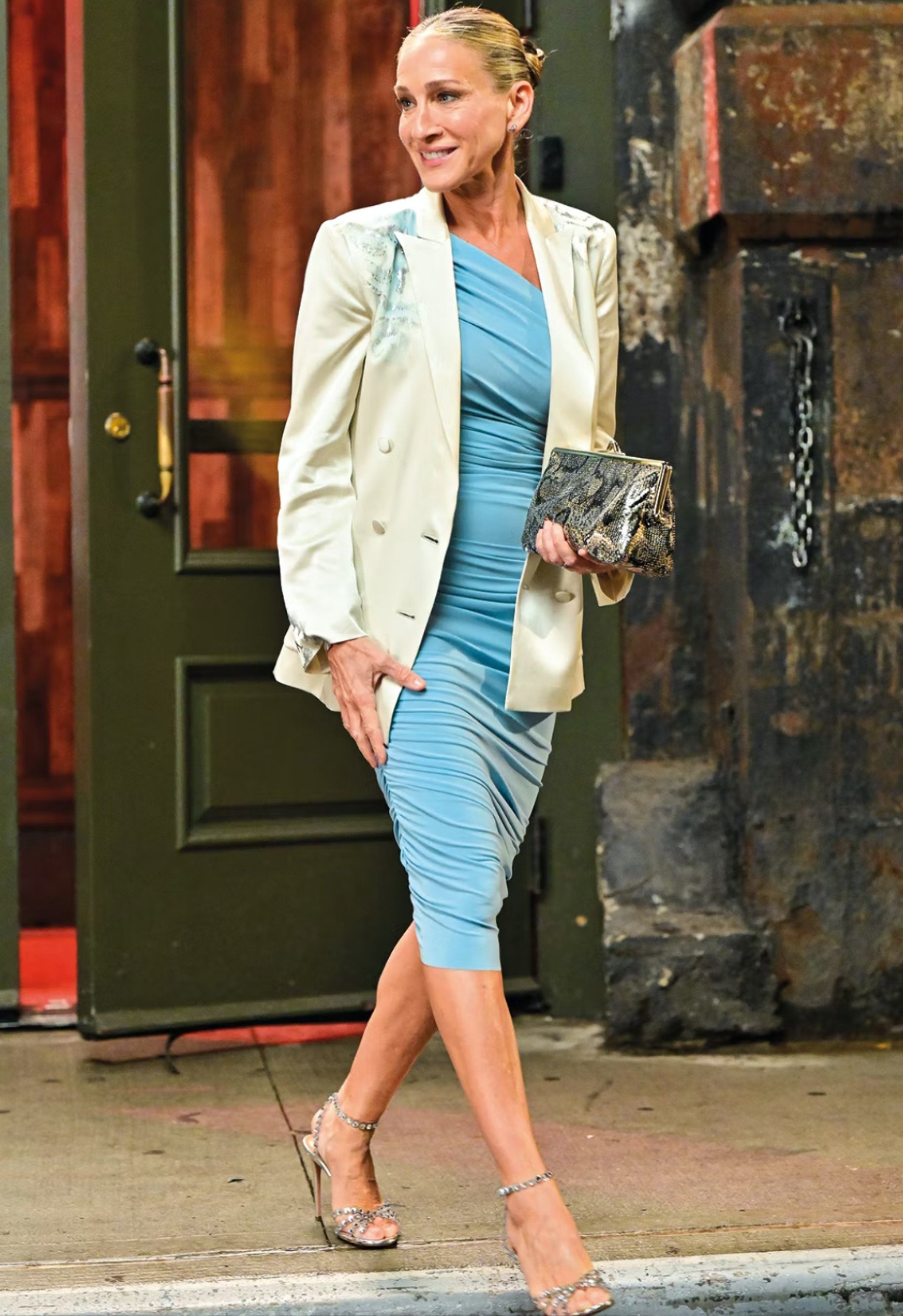 The shopaholic – or shall we say, shoe-a-holic – wore multiple models from Colombian-born designer Edgardo Osorio's Aquazzura brand on And Just Like That.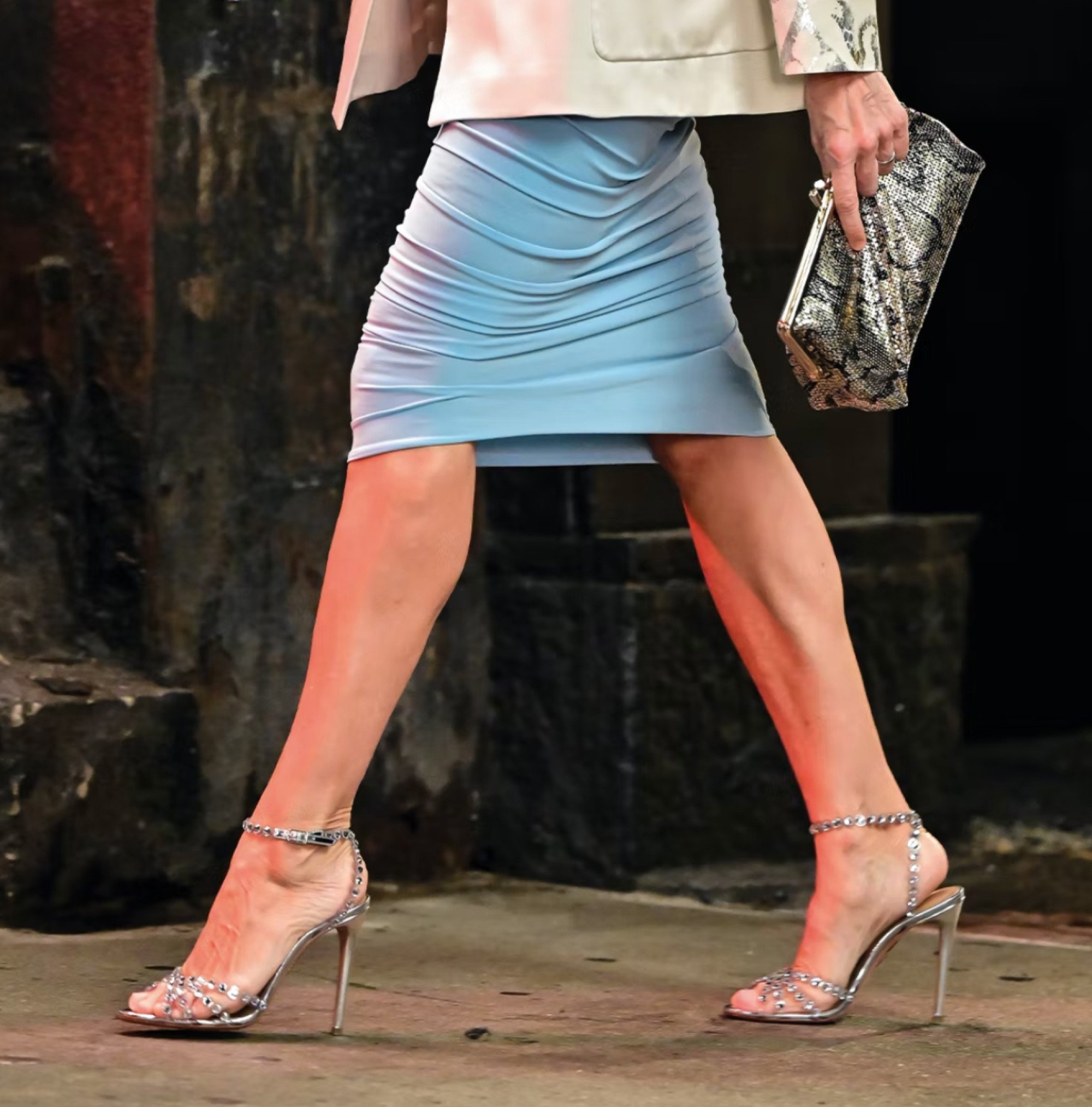 SJP dazzled in these silver leather tequila sandals from the label and looked like she was ready to party – or bring the party – wherever she goes.
11. Throwback Chanel booties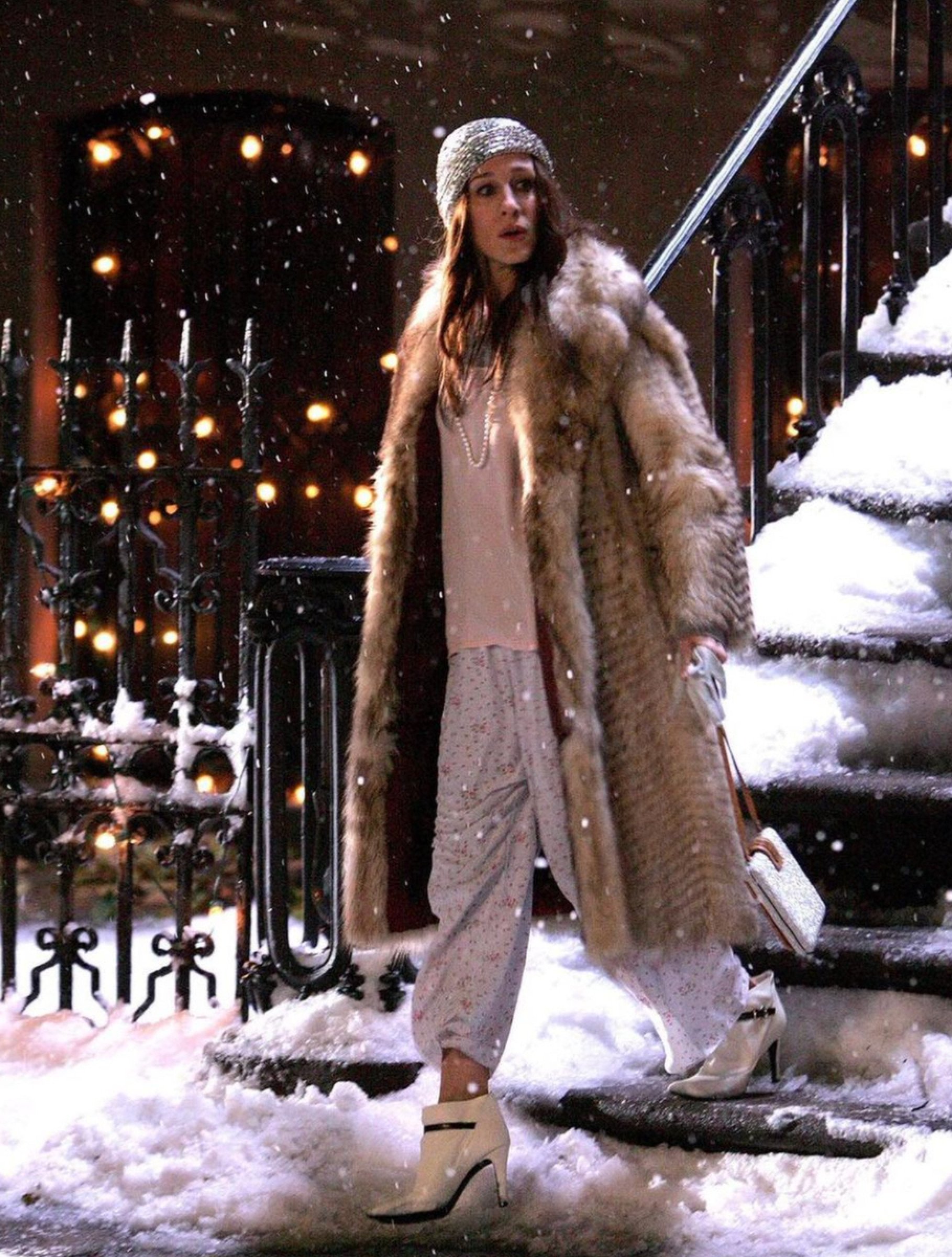 In 2021, SJP shared a video of her twirling in a very familiar pair of white Chanel ankle boots, followed by two throwback photos of her wearing them, with the caption, "now and then".
The chic booties were a staple back from SATC's season six. Clearly, Parker has an affinity for the beauties, as she's still sporting 'em years later.

Sarah Jessica Parker's SJP Collection shoe brand just opened its flagship branch in New York, located a stone's throw away from Carrie Bradshaw's flat on Sex and the City
She's paired her own brand with Gucci garments, but also rocked chic Louboutins at the 2013 Met Gala, Saint Laurent Liya Sandals on And Just Like That, and throwback Chanel ankle booties