Madelyn Cline on Outer Banks season 3 and Glass Onion: A Knives Out Mystery: Netflix's breakout star talks fame, films and still feeling 'starstruck' around bigwigs like Cate Blanchett – interview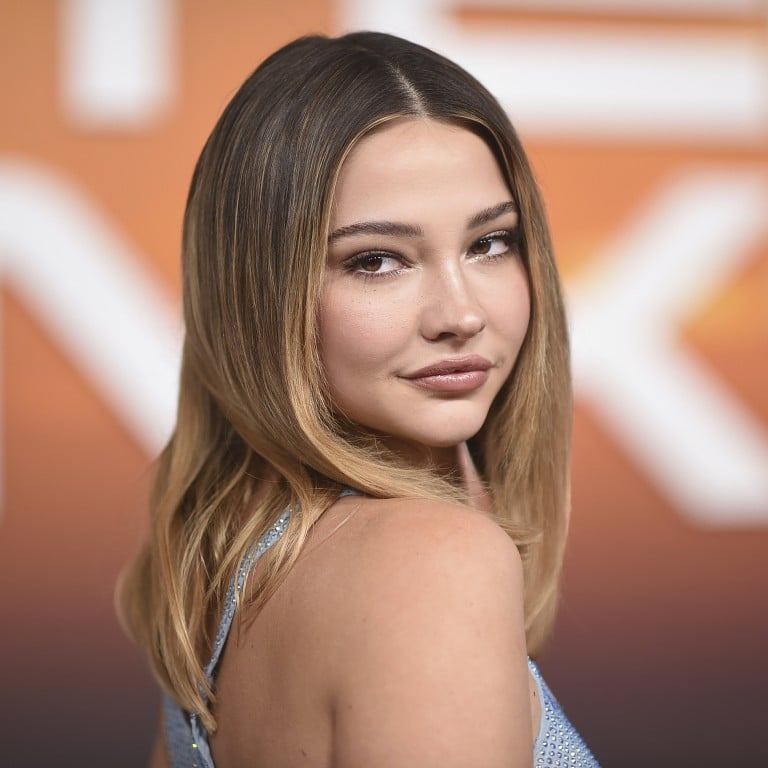 If you only discovered Madelyn Cline in
Glass Onion: A Knives Out Mystery
, you've been missing out big time. Her turn in Rian Johnson's acclaimed crime caper sequel, as the young bombshell Whiskey, might have cemented Cline's place in Hollywood's big leagues alongside co-stars
Daniel Craig
and Kate Hudson.
But that's just the latest chapter. It was her breakout role as Sarah Cameron in the teen series Outer Banks that propelled Cline to global fame back in 2020, smack in the middle of the coronavirus pandemic.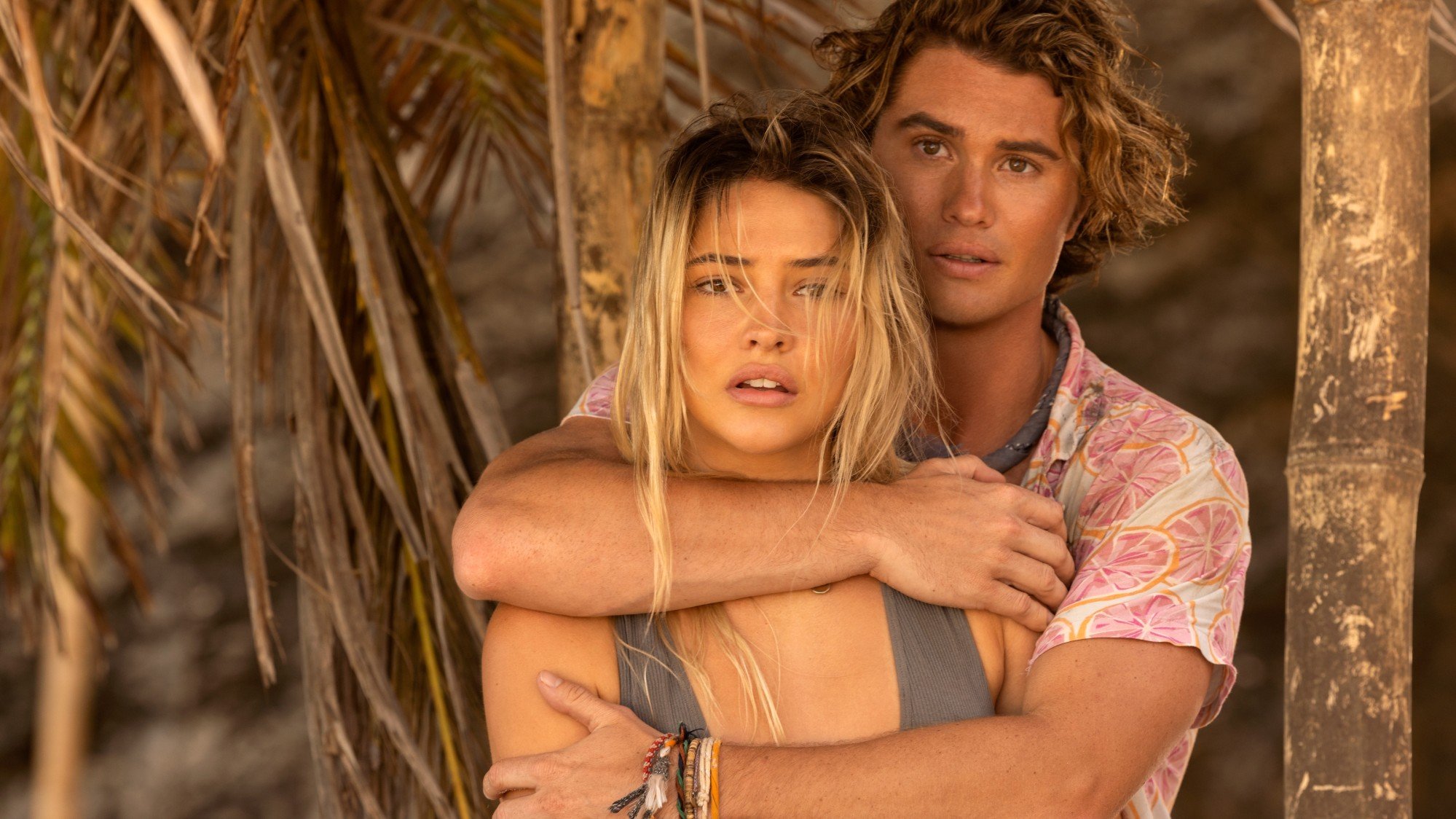 Locked-down Gen Zedders – and older viewers looking for some lighthearted escapism – made
Outer Banks
one of the most popular series on Netflix, edging into the slipstream of
the better known Stranger Things
(the sci-fi hit series where Cline also had a minor role in season two). Cline and co-star Chase Stokes – the actor playing John B, Sarah's love interest – became overnight sensations, fuelled by the fact the two also dated in real life.
Fans of OBX, as the show is also known, are thoroughly invested in it, obsessing over every move of the renegade bunch of teenagers on a treasure hunt – and the actors playing them. This writer got the bug, bad: on the recommendation of a friend – and with very low expectations – I binged the first two seasons in 2021. In the end, I became so inspired by the show, that I eventually ended up travelling to Charleston, the charming South Carolina town where the series is partly filmed (the Outer Banks are a chain of small islands located in neighbouring North Carolina).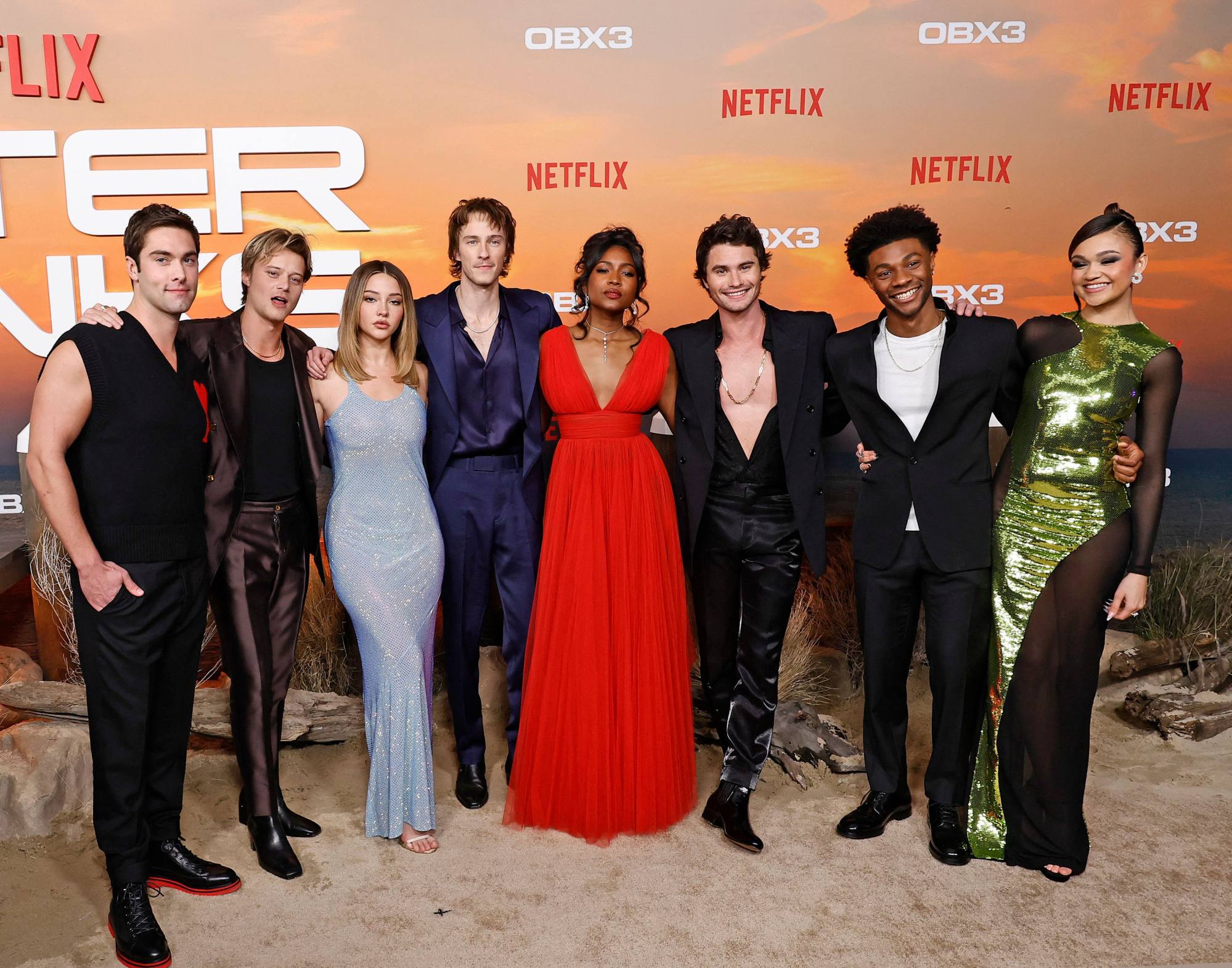 This was not the first fact I shared when dialling Cline on Zoom, on the day the third season of Outer Banks dropped on Netflix.
"Life looks a little different [now] for sure but, it's been a really cool journey we've been on and it's opened up so many doors. I've been able to travel to so many places and meet so many incredible people who are very aligned with myself," Cline tells STYLE. "It's been very special – I've been able to do things I never thought I'd be able to do and I'm very grateful."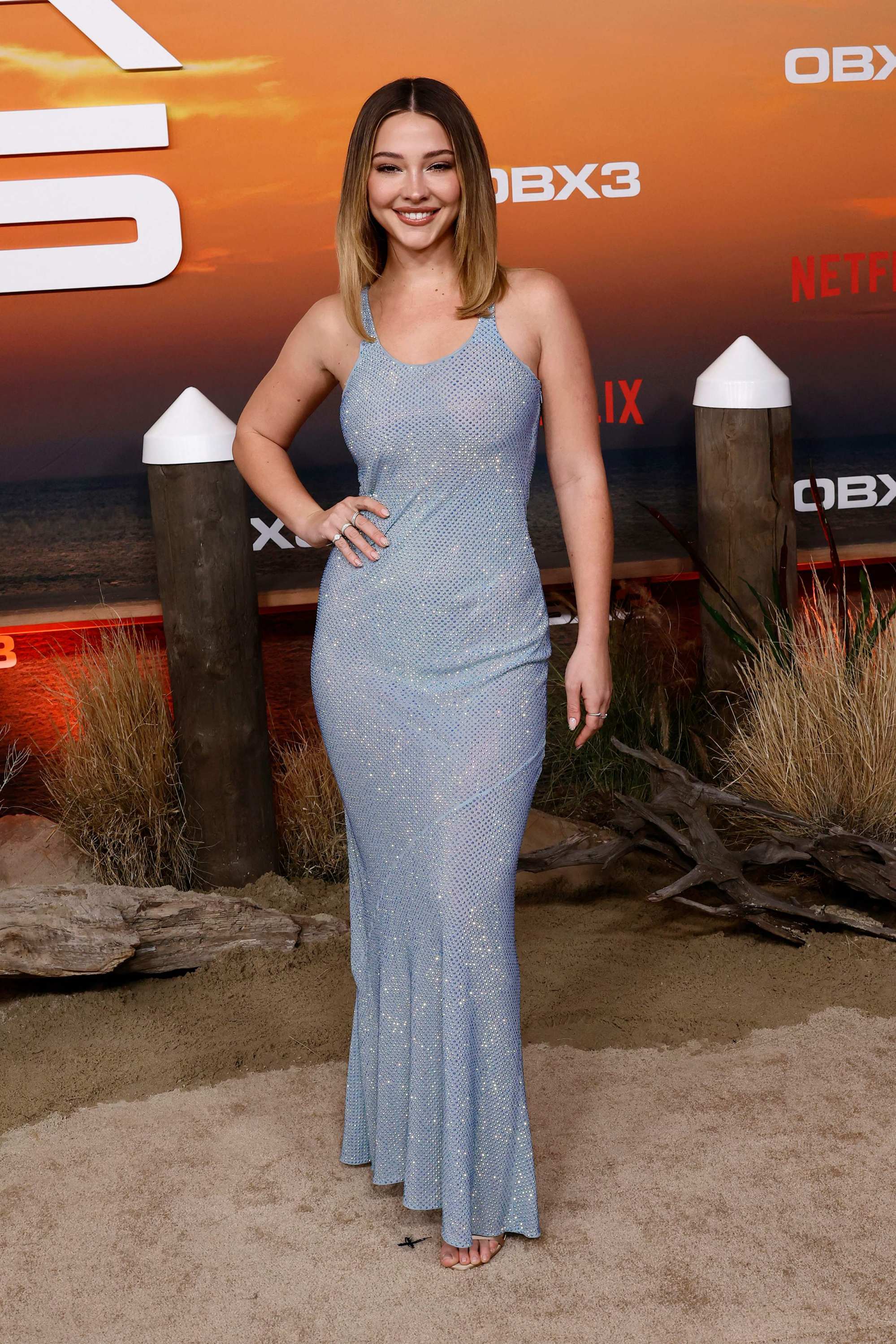 Clad in a hoodie and a baseball cap while waiting for her order at an In-N-Out Burger drive-through, the 25-year-old South Carolina native appears the definition of the all-American girl. Wholesome, laid-back and completely unguarded, Cline looks back at the last three years of her life with wide-eyed wonder.
"There were moments when I thought, 'Who do I think I am for thinking that I could do this and move to Los Angeles and actually be a working actor?'" she says of her early days trying to make it in show business. "It's not easy and it's so far away and my family is all the way on the other coast. I wouldn't say that I grew up thinking this is for me and this is what I want to do. It was a build up of things that happened and things that piqued my interest over the years, and then it's one of those things that felt very serendipitous and kind of snowballed."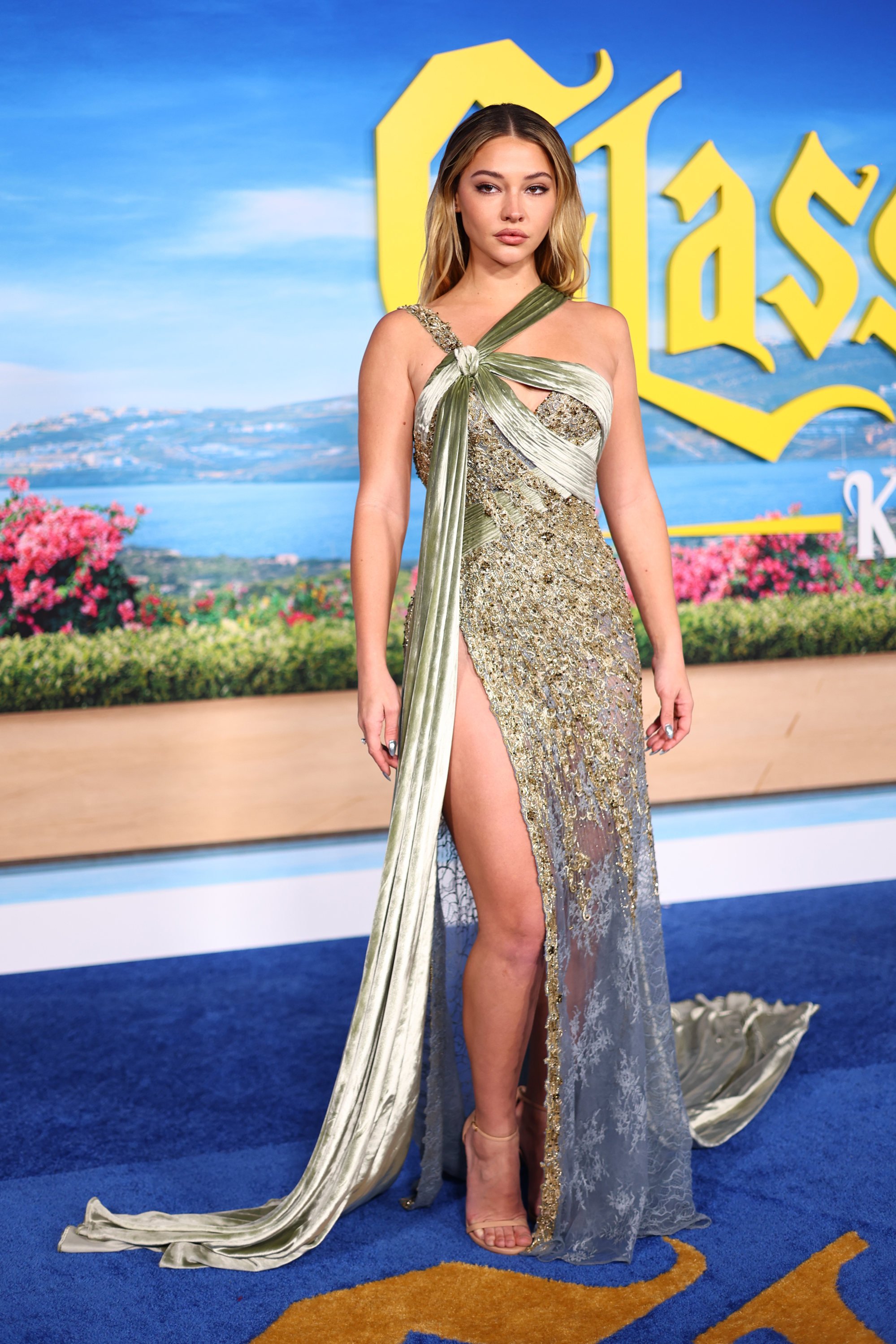 Cline says that she and her co-stars "hit it off really quickly" and are very close with one another. Climbing walls, dodging bullets, chasing after modern-day pirates, steering boats in the open seas and toting guns, Cline gets her hands dirty in Outer Banks and is constantly running around in far-flung locations such as Barbados.
"I enjoy and appreciate the outdoors but I would say that I'm a big enjoyer of the great indoors," says Cline with a laugh. "I like air conditioning and being cosy and as much as we shoot around the beach, sand is not my favourite thing in this world … I wouldn't say I'm girly but I do enjoy comfort. I do love the outdoors and the occasional hike – I just have to be in the mood."
Before travelling to Greece to film Glass Onion in the summer of 2021, Cline had spent most of her career working with the same cast and crew, which she says made it a bit intimidating to walk onto a movie set of that calibre. "Glass Onion was very, very different, not just because of age differences but also because it was a film," she says.
"Outer Banks is very youthful, fun and adventure; Glass Onion was a film so it was a little bit slower pace and we kind of marinated a little bit more and we took our time with the material and rehearsals. I like to try and learn from everyone I work with but specifically the Glass Onion cast because they're so great at what they do."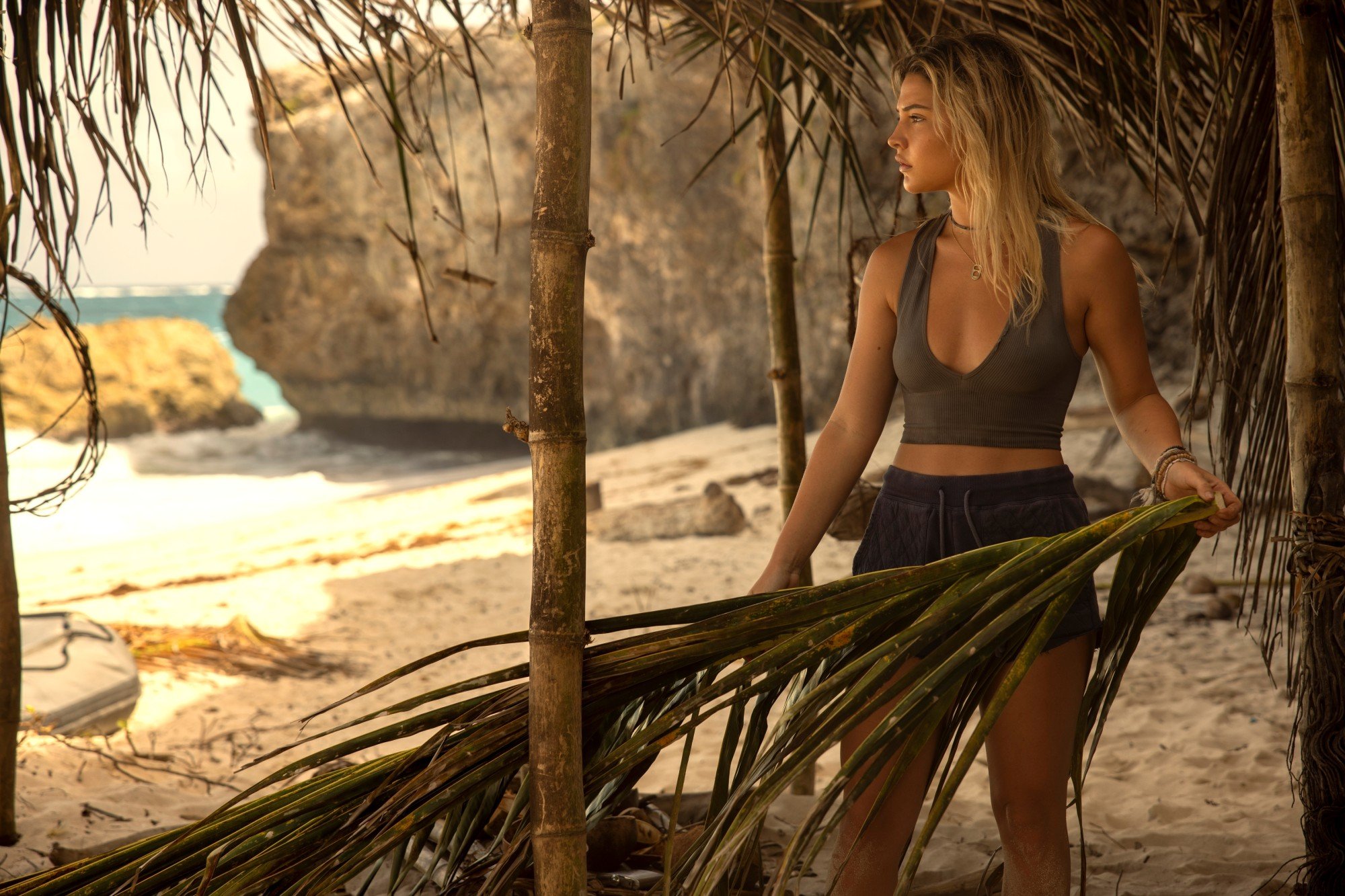 While Cline is clearly grateful to be in the position she is in, she is still grappling with the vagaries of fame and the constant attention from fans and media. "I was feeling funny today because the show is coming out and when you work on a project and you put your heart and soul into it and a character, it feels like you're taking your heart out of your chest and putting it out there for judgement," she says. "I had forgotten what it's like to tune out some of the opinions and the noise – I'm sensitive but I have to get back into that mode to tune out the noise and have gratitude. It's the same for my personal life too and it's not easy because you realise you're putting your heart out through a megaphone."
Blessed with striking looks, Cline has also been killing it on the red carpet, wowing fashion lovers with stunning ensembles from brands such as Versace,
Armani
and Stella McCartney that are a far cry from Sarah's dishevelled outfits in
Outer Banks
.
"I love getting dressed up and dolled up because I don't do that in my everyday life; I'm usually in sweats and my Uggs," she says. "I'm a big skincare person but I don't wear much make-up. When I'm getting glam, we make it really fun and we like to take our time and I love to be in the chair and have people doing my hair and make-up. We get to talk and gossip and have drinks and I get to wear beautiful clothes and look fabulous. What's not to like?"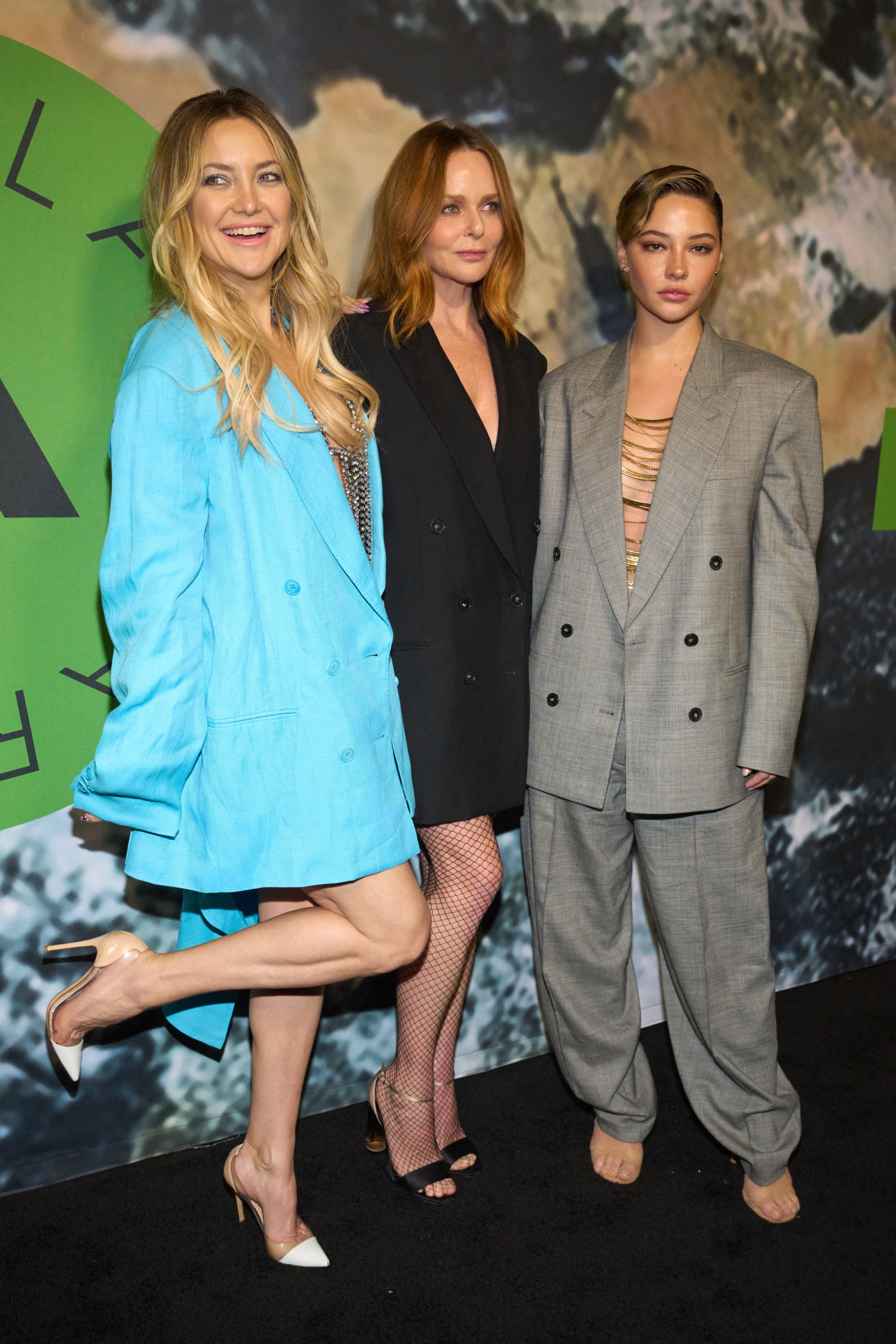 Admitting that she still gets nervous before attending major events, Cline has had her fair share of "pinch me" moments and is still starstruck by the actors she meets at industry events. She still finds it hard to believe that she gets to share the same room with "powerful storytellers" like Viola Davis and
Cate Blanchett
.
It's certainly been an exciting three years for Cline, who is looking forward to continuing working on Outer Banks – the show has already been renewed for a fourth season – and also doing more films. The young actor is destined for bigger things, and while she will eventually have to say goodbye to Sarah and her posse of fellow troublemakers, for now she's enjoying the wild ride.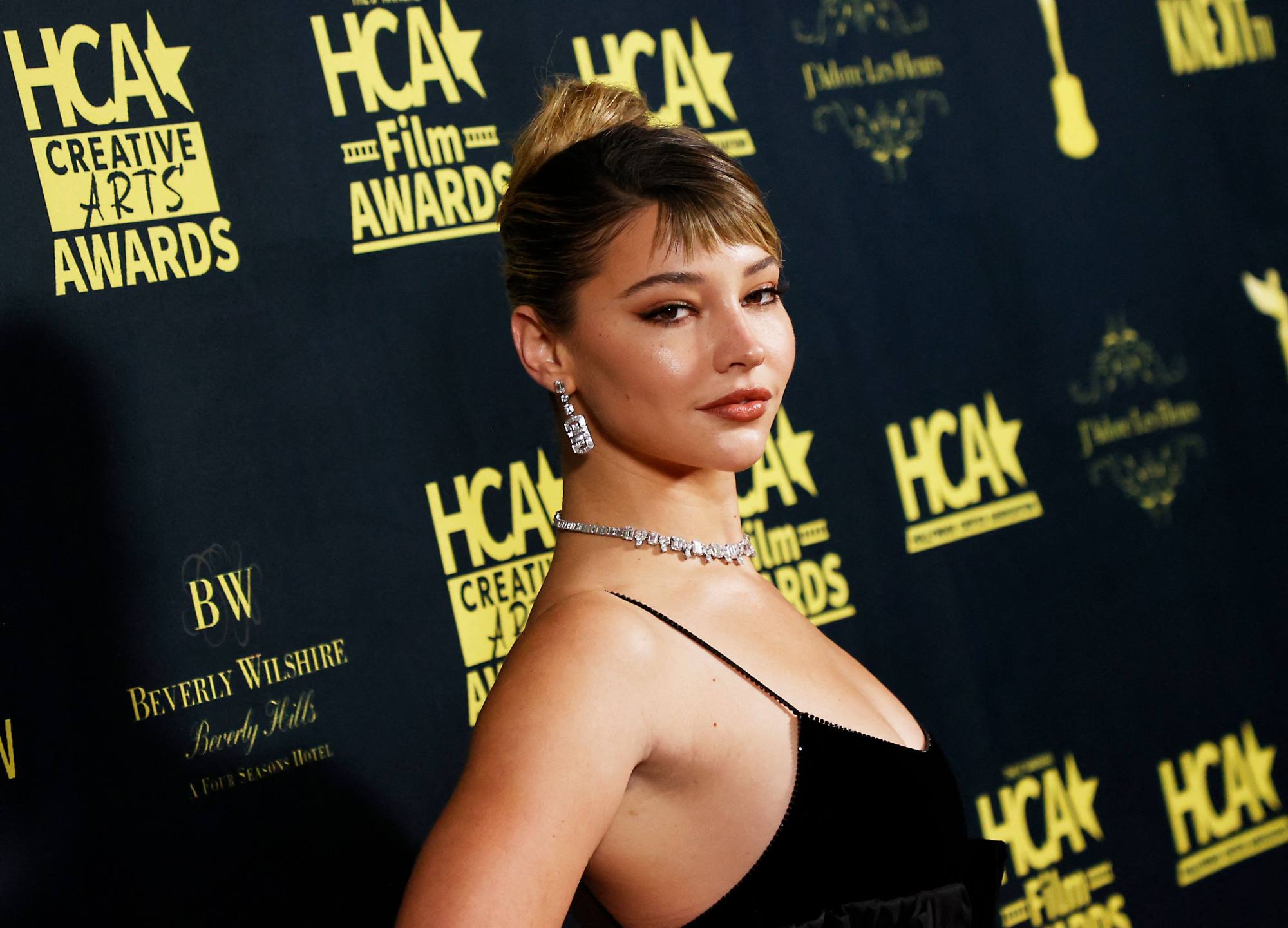 "It's incredible to see how much the fans love this show and these characters. It's truly phenomenal and everybody seems to be reacting really well this season," she says proudly, betraying the same sense of bewilderment she had as a young actress thinking that Hollywood was way too far out of her reach.

Hollywood's favourite young starlet Madelyn Cline talks exclusively to STYLE about the new season of Outer Banks, the Netflix show that propelled her into the spotlight back in 2020
The actress also appeared in Stranger Things season 2, before landing Glass Onion with Daniel Craig and Kate Hudson; now a budding fashion icon, she rocks Versace and Armani on the red carpet