Peek inside Jennifer Aniston's 'stealth wealth' US$21m mansion: the Murder Mystery 2 actress shared a rare look at her Bel Air, Los Angeles home on Instagram, showing off its stunning views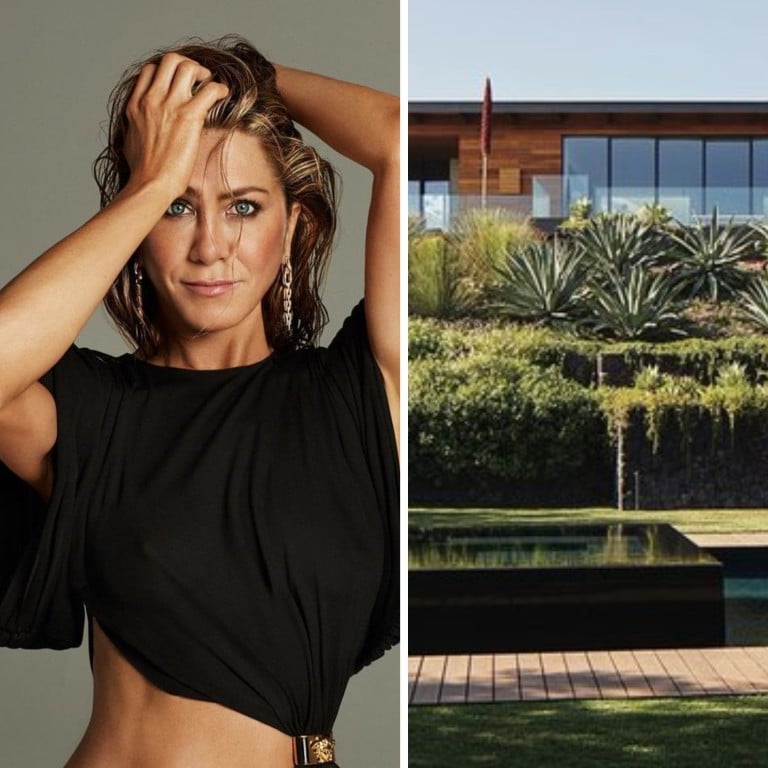 Rolling Bel Air views, Asian-inspired gardens and rich wooden interiors – Jennifer Aniston gave her 41.8 million followers a rare look inside her US$21 million mansion on Instagram recently.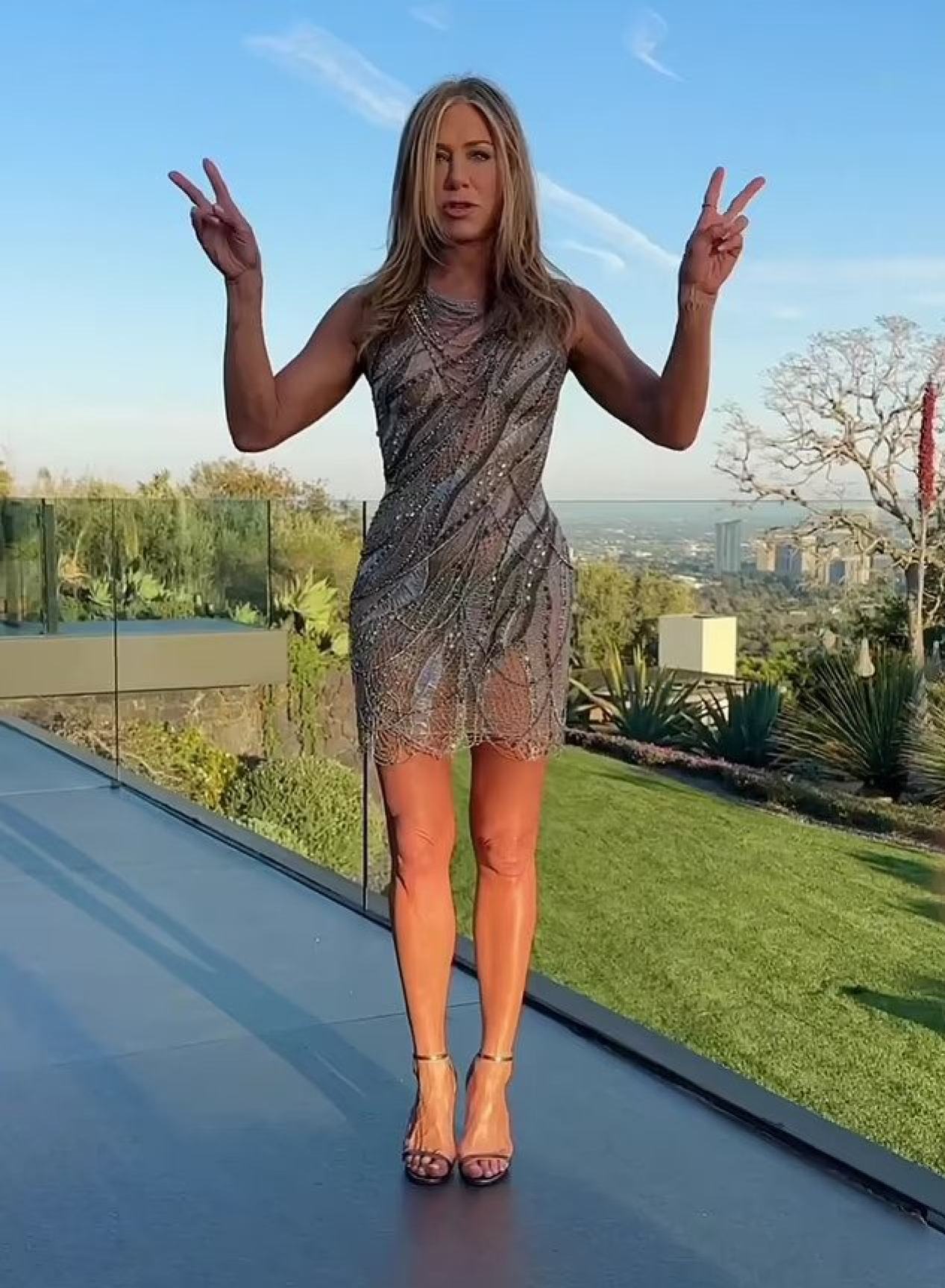 Aniston was getting ready for the
Murder Mystery 2
premiere and flaunted her incredible physique in a silver Versace minidress for the big event as she climbed into
one of her luxury cars
. Although the star has been living in the house for over a decade, she rarely gives people such a clear look into her home.
The actress bought the house in 2011 and was intimately involved in creating the look, feel and flow of the house, per Architectural Digest. From antique screens and plush couches, Aniston has created a dreamy place to host friends, family and be as comfortable and understated as possible.
Let's take a closer look ...
Jennifer Aniston's mid-century Bel Air home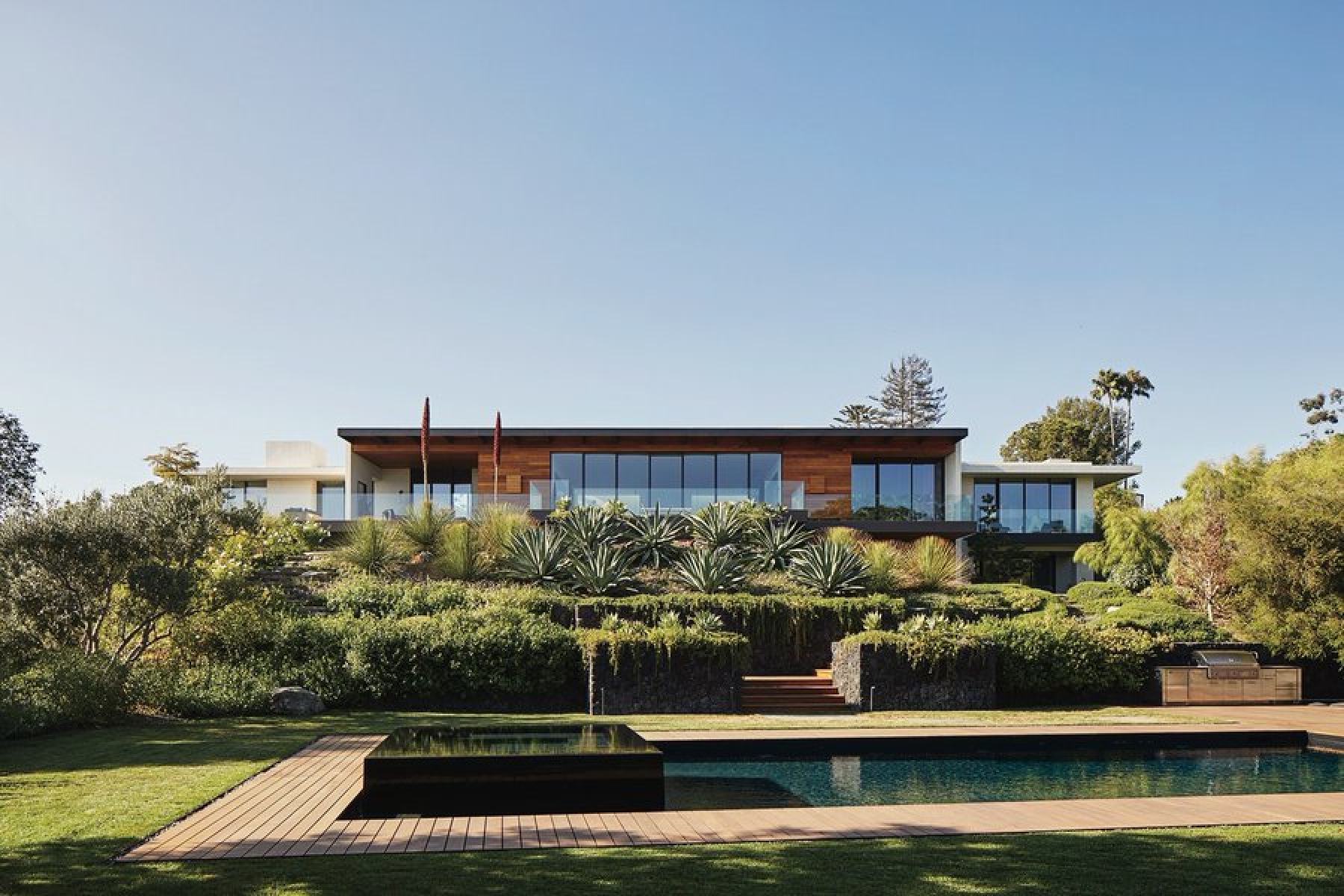 Architectural Digest reports the mansion was designed by architect A. Quincy Jones and completed in 1965. The 8,500 sq ft home was bought by Aniston in 2011 and has four bedrooms, six and a half bathrooms, a wine cellar, pool and guesthouse.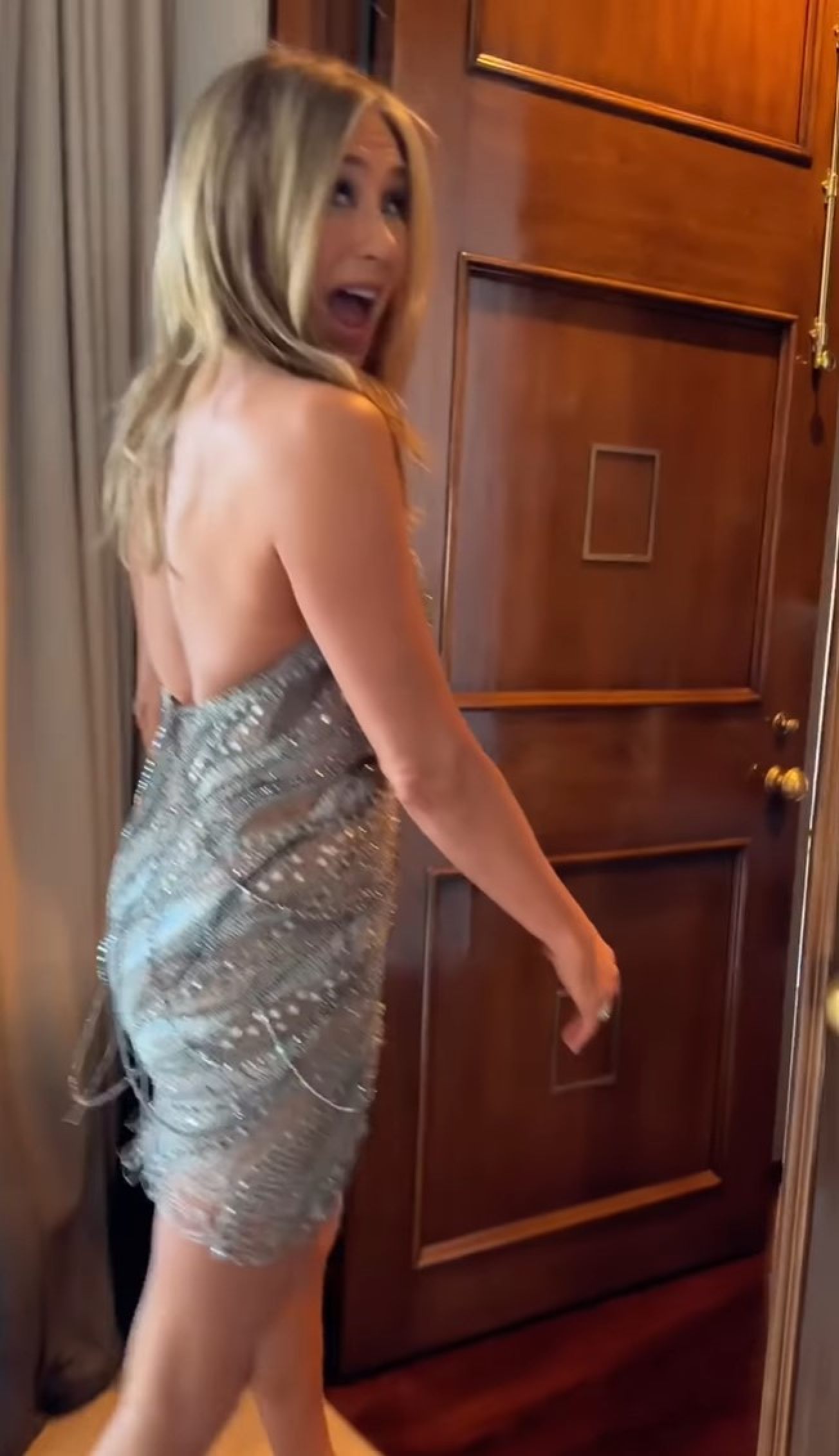 Aniston told Architectural Digest that although the home had been renovated when she bought it, it didn't feel like an actual home. She worked with designer Stephen Shadley to soften the aesthetic of the house, while still keeping its minimalist feel.
The stunning views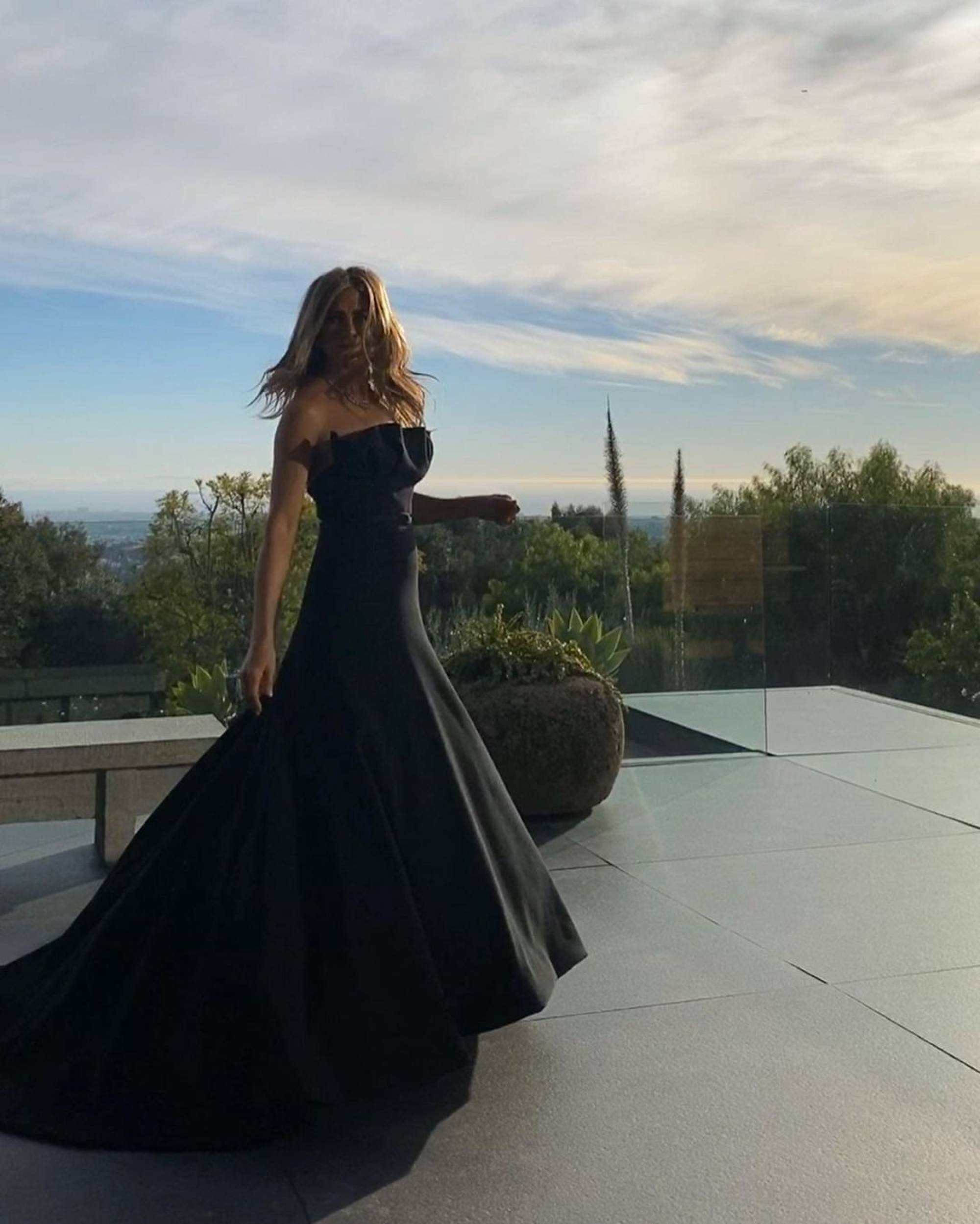 In the sneak peek given to fans in March, the impressive views from the house and rolling backyard were visible. Aniston told the same publication that she worked hard to ensure that "everywhere you look you get a vista", The garden previously had a hillside vineyard, which was reimagined into terraces, outdoor rooms and Asian-inspired pocket gardens.
Aniston, who was with Justin Theroux when she bought the house, said the garden was a space where friends and family could gather on a Sunday to eat and swim in the pool.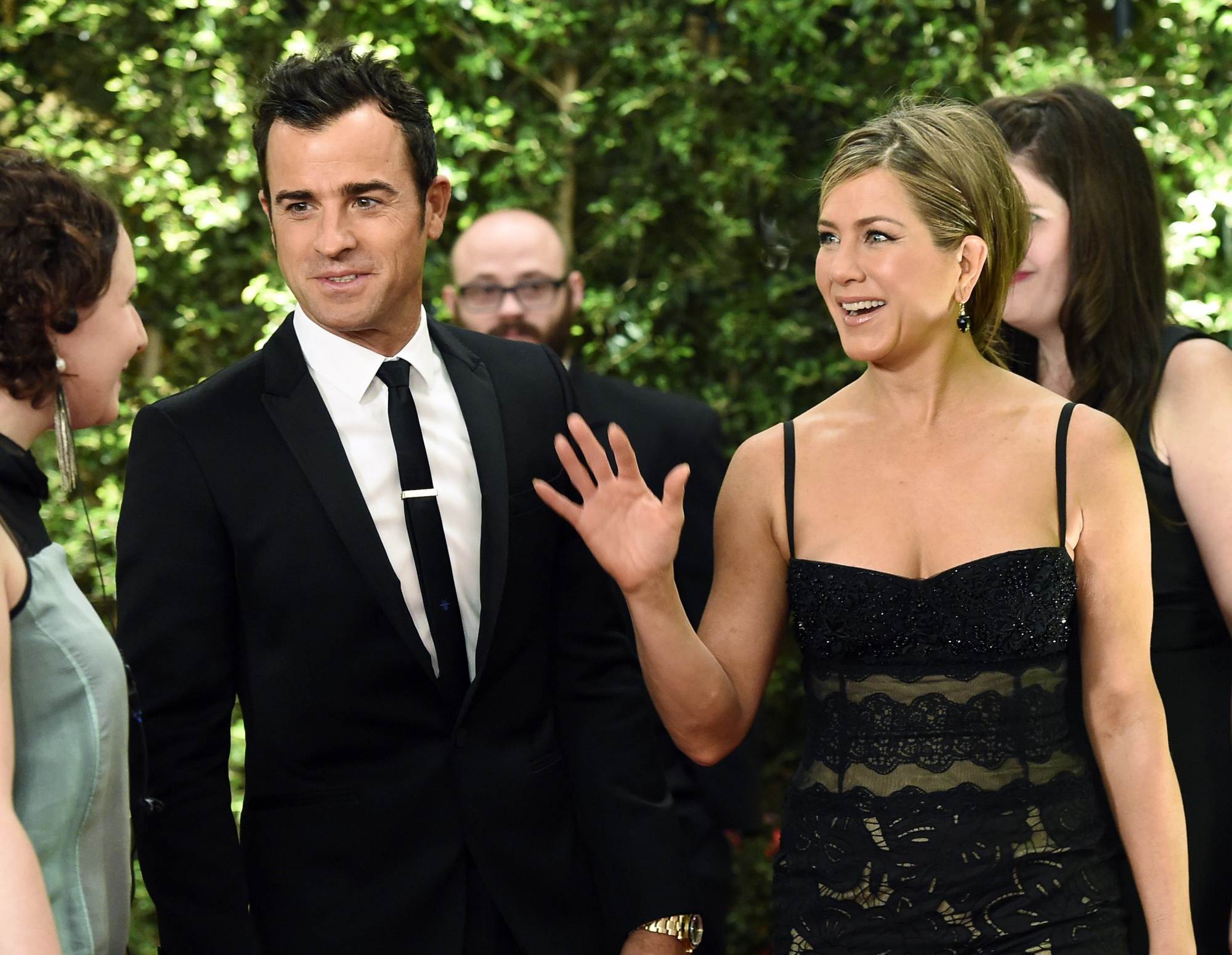 According to Hello magazine, the house doubled as a wedding venue when Aniston and Theroux got married in 2015. They exchanged vows in 2015 in front of 70 guests.
The luxe bathroom
Aniston acknowledged to Architectural Digest that sexy is important, but insists that comfort is essential. Back in 2020, she gave her fans a look inside her bathroom after
the SAG Awards.
The low-lying square marble bath is surrounded by a floor-to-ceiling sliding door which can fully open.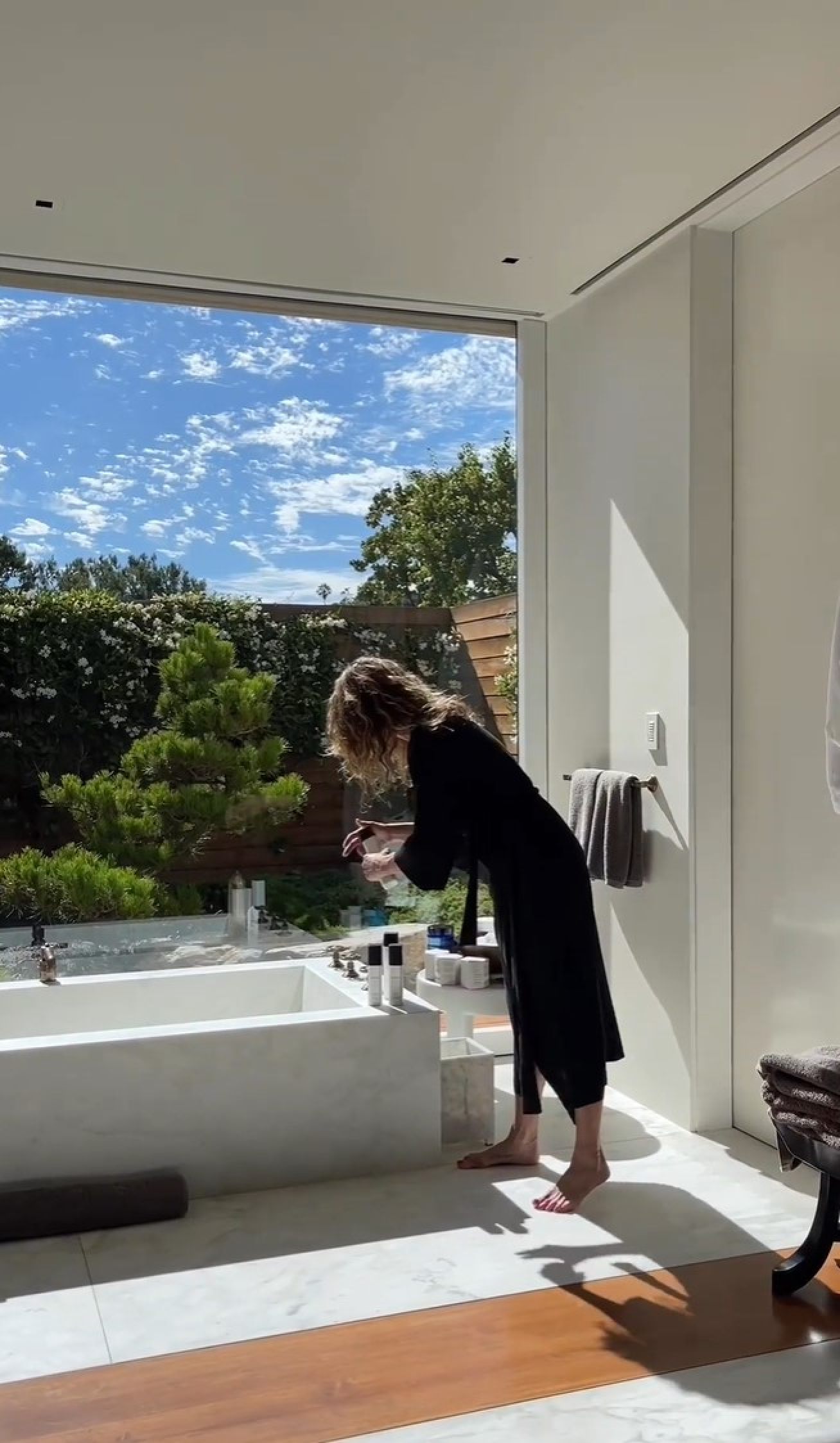 The door runs into an Asian-inspired courtyard, which is surrounded by wooden decking. Behind the head of the bath is artwork placed on the floor and a side table with a vase and flowers.
Modern meets vintage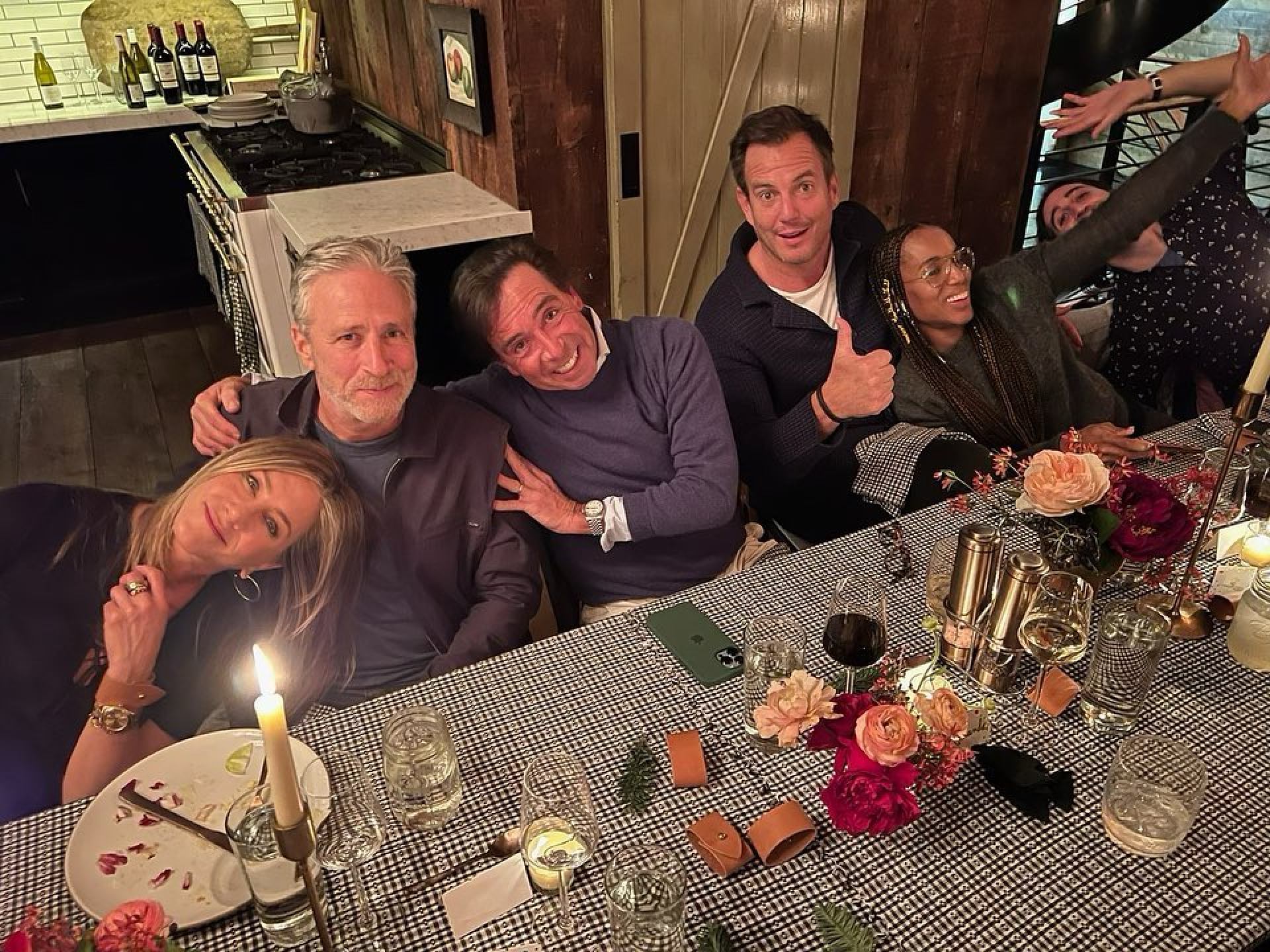 Aniston told Architectural Digest that if she wasn't an actress, she would be a designer. She was very hands-on in creating the look and feel of her house, describing the flow as a mix between old and now.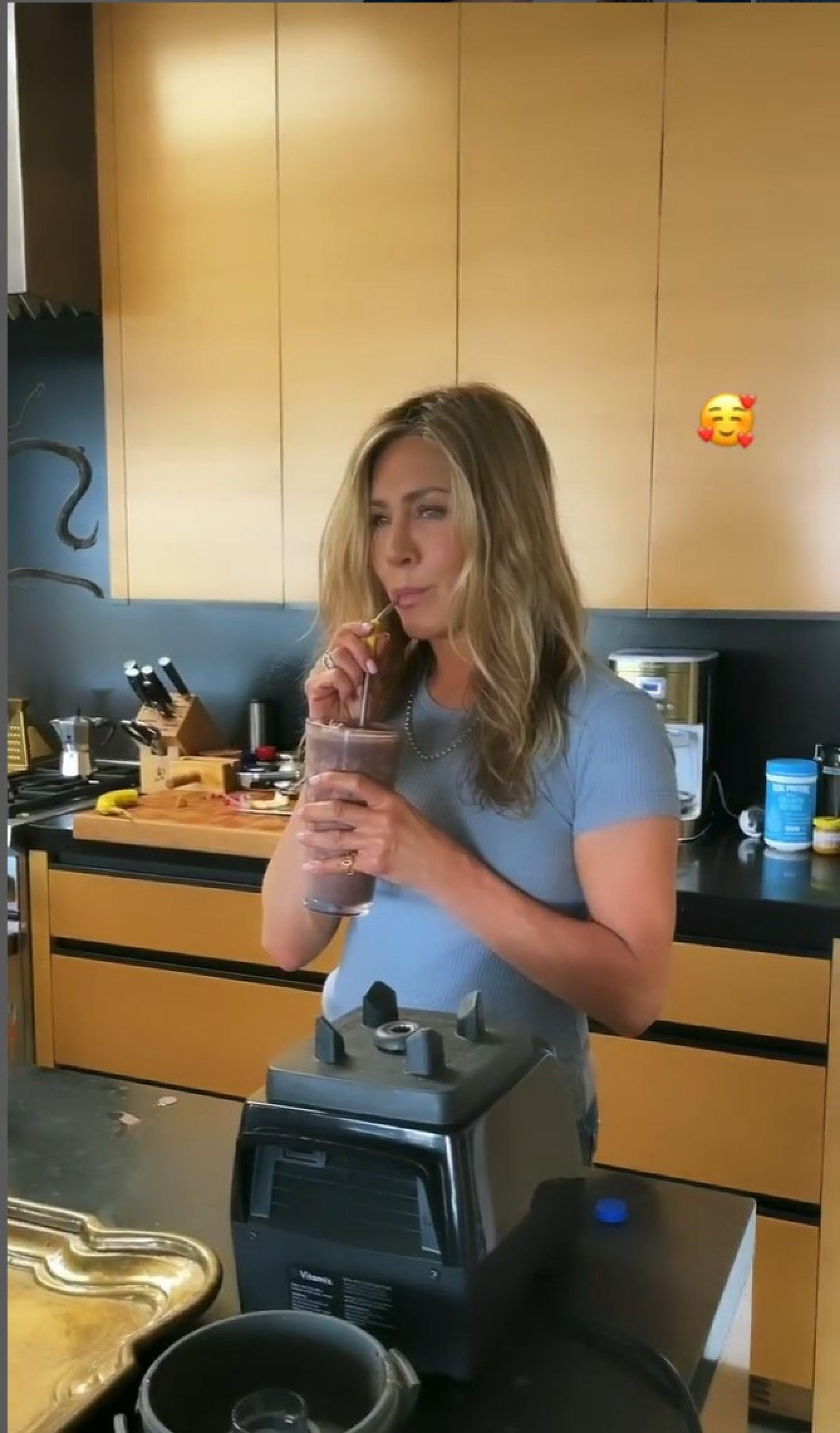 From hand-painted wallpapers to mid-century furniture and antique Japanese screens, she has created harmony throughout the house. Her designers said she was drawn to "wood, stone and bronze" materials when deciding on core elements of her home.
It's gotta feel like an actual home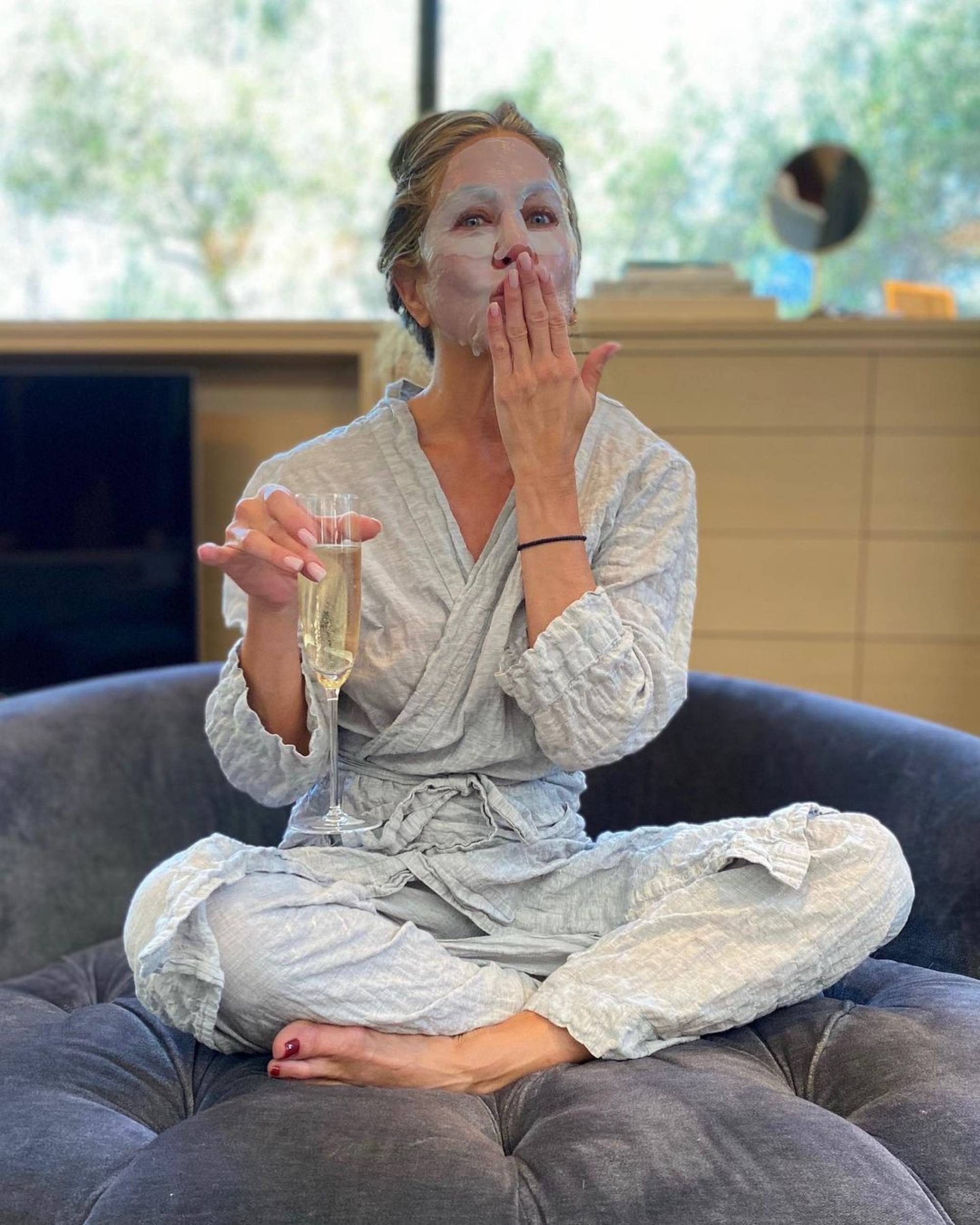 Aniston is known to be a homebody and has openly declared how her house is her sanctuary. Her tastes reflect that and show how she has put comfort first. Her love of wood is seen in her lounge area, which has a wooden floor, wooden cabinet and framed pictures in wood. The statement wall in blue accentuates the neutral rug and leather chair.
Large scatter cushions through the house create a cosy feel and with small vases of fresh flowers around the house, it's easy to forget you are in
a Hollywood star's mansion.

The Hollywood star recently offered her 41.8 million Instagram followers a rare peek into her home before attending a Murder Mystery 2 premiere, climbing into a luxury car wearing a Versace dress
She exchanged vows with ex-husband Justin Theroux in the Bel Air mansion, which features Asian-inspired gardens, lush wooden interiors and a marble bath in front of floor-to-ceiling sliding doors