How the see-now-buy-now trend is changing the face of the fashion industry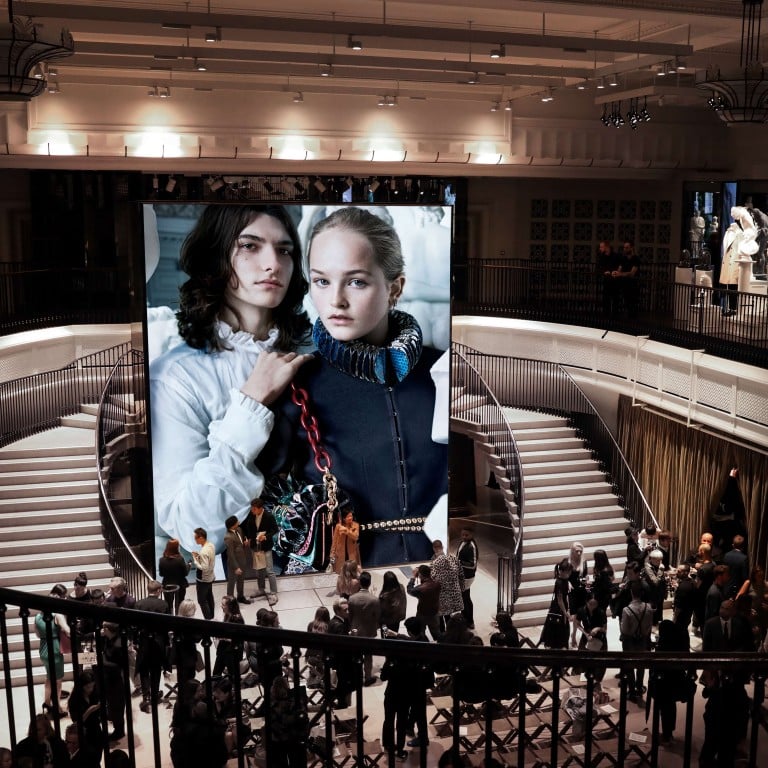 The morning after Burberry's straight-to-consumer debut, its London flagship store on Regent Street was bustling with enthusiastic customers trying on the latest September collection fresh off the runway – some even left the shop sporting their trophy buys right away.
​
"Customer behaviour has changed so dramatically," says Christopher Bailey, Burberry's chief creative officer and CEO. "I'm not sure any more that when we watch something, and then six months later, we'd remember it again because we have all become so used to technology allowing us to [experience everything immediately]. It doesn't mean that you lose any creativity or any of the artisanal skills [behind the collections]."
The British luxury brand is one of the first to adopt the
see-now-buy-now policy
, offering customers the entire runway collection immediately available to buy after the show – bypassing the traditional six-months' lead time between fashion shows and store delivery.
After Burberry's announcement in February,
Tom Ford
and Ralph Lauren have been offering full see-now-buy-now collections, while others, such as Tommy Hilfiger and Thakoon, are experimenting with capsule pre-order collections.
The change of consumer behaviour is surely a main catalyst in the see-now-buy-now evolution. "Global travelling and the increasing use of mobile shopping have allowed for a season-less approach to discovery, creating a sense of urgency in purchasing and expectation for short lead times," says Andrew Keith, president of Lane Crawford and JOYCE. "The see-now-buy-now model adopted by businesses that are predominantly direct-retail may work well with the well-travelled, technology savvy and fashion-loving consumers who previously had seen their collections one season ahead across media."
The popularity of social media, digital influence and omnichannel retailers has nurtured, throughout the past few seasons, a customer base yearning for immediate availability of runway collections.
"When I was young, I looked at the magazines to get all the information and the coverage is organised so that when you read about the collections they are available in stores," says fashion designer Esteban Cortazar, who adopted the strategy a couple seasons ago. "Today, everything is instant, which is great but it also creates a gap."
The early adopters of the see-now-buy-now policy try to merge the gap by showing the collections to exclusive buyers and media months before the actual show to ensure store delivery and press coverage are planned for a timely launch.
Burberry, for example, completed the design of the September collection in June and began building up the presentation for industry insiders in the few months leading up to the actual show. Its collection campaign, shot by Mario Testino, was unveiled one month before the show, stirring up media frenzy in print and on social media.
"Sometimes people think that just because you can buy immediately, the craftsmanship, the design or the inspiration [is sacrificed]. None of that changes," Bailey says. "In fact, I would argue more of it has to go in because you have to tell the story better."
Burberry told the story of its first September collection by
collaborating with The New Craftsmen
, an organisation celebrating British craftsmanship. The new show venue, Makers House, was taken over by Burberry for a week following the runway show to demonstrate the behind-the-scenes artisanal skills that went into the collection. Veteran artisans were booked to showcase their work as part of an exhibition for public viewing.
"You have to be able to articulate the ideas and inspirations and to understand why," Bailey says.
"It has to have meaning, [what]we are buying and experiencing. We [reveal] our stories so that customers can engage with them on a deeper level rather than just [in terms of] a transactional relationship."
The role of fashion shows is certainly changing now within the context of see-now-buy-now strategy as it's no longer an industry event but rather direct communication with end consumers. And the approaches brands are taking to engage customers certainly vary.
While Burberry opted for an artisanal exhibition to showcase craftsmanship and inspiration, Tom Ford enlisted celebrity power and stole the spotlight at
New York Fashion Week
.
Instead of a traditional runway presentation, Tom Ford hosted an intimate dinner in the former Four Seasons Restaurant space. The celebrity turnout included A-listers such as Uma Thurman, Julianne Moore and Tom Hanks. Tommy Hilfiger, too, tapped supermodel and social media Gigi Hadid to plug a crossover collection.
Apart from the brands that are going all out with the see-now-buy-now trend, many are testing the market by launching exclusive capsule collections that are available to buy immediately after the show.
Fendi, for instance, launched at its autumn-winter 2016 Milan presentation the Fendirumi – the fur bag charms retailing for US$1,500 each. They were very much sought after as they were available on Fendi's e-commerce site right after the show.
"We are not really [embracing the see-now-buy-now trend] at the moment because craftsmanship needs respect," says Pietro Beccari, CEO of Fendi. "But we are offering capsule collections that are available for online purchase."
End customers certainly have much to benefit from this trend. Encouraging sales increases are sure indicators of that. Yet, on the other hand, are straight-to-consumer shows making fashion collections more commercially accessible and less artistically inspirational? "Commercial is not what it used to be," Bailey says. "It used to be you know what exactly is going to be a commercial piece. Today you don't. Because people are changing quickly and they are being inspired [all the time]."
The see-now-buy-now policy is without doubt changing the fashion industry for good as its ripple effect could influence not only luxury brands themselves but also suppliers, buyers, the media and the whole industry chain.
"There needs to be a deeper consideration for the participation and time needed for other important stakeholders in the industry," Keith says. "The chronology of a fashion calendar needs to sustain brands of various scales that approach their businesses differently. Therefore, this model can surely exist with our current calendar, but we will need to think about the growing polarisation of brands this may potentially create."
Compared to brick-and-mortar stores, e-commerce sites also see great potential in the trend.
"There's obviously great potential to leverage the coverage of the shows themselves," says Lisa Aiken, retail fashion director at Net-a-Porter, who recognises the potential of the trend. "Live streaming and click-to-shop feel a lot more immediate in comparison to a brick-and-mortar environment."
Positively optimistic, Aiken adds that it's still very early to tell whether the trend will be successful in the long run.
The see-now-buy-now trend might be gaining momentum in some parts of the fashion world, but others are yet convinced to fully embrace it.
"For me, it's completely difficult to do," says Diego Della Valle, president and CEO of
Tod's
. "It's true that we need to be quicker, but why see-now-buy-now? We are not talking about a piece of soap. We need to [build the] desire for the products and make the storytelling [perfect]."
Bailey, however, thinks otherwise. "I don't think desire is something that always needs time to percolate. Sometimes an idea can feel extreme when you first see it and further down the line, it feels more normal. But within the six months' wait, customers will be seeing a lot of other beautiful things."
Want more articles like this? Follow STYLE on Facebook

'Customer behaviour has changed so dramatically', and they can now buy the latest collections immediately after they are shown on the runway