All eyes at London Fashion Week were eagerly awaiting the autumn-winter designs of Burberry creative director Christopher Bailey, a Monday night spectacle that caps four days of shows highlighting London's status as a fashion hub to rival Paris, Milan and New York.
One of London's favourite designers, Christopher Kane, mixed new technology with tried-and-true craftsmanship to produce a stellar show Monday at the Tate Britain museum.
Kane used space-age techniques, including holographic foiled lace and iridescent full-print knits, along with a traditional weaving process from the early days of mechanisation. Most striking was the use of a Gainsborough silk reworking of a French damask from the 18th century that was styled into very contemporary dresses.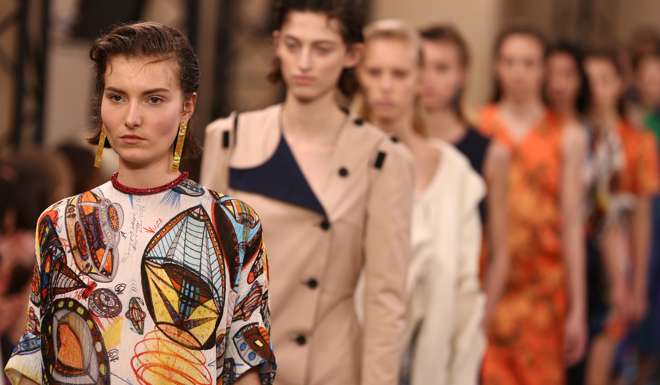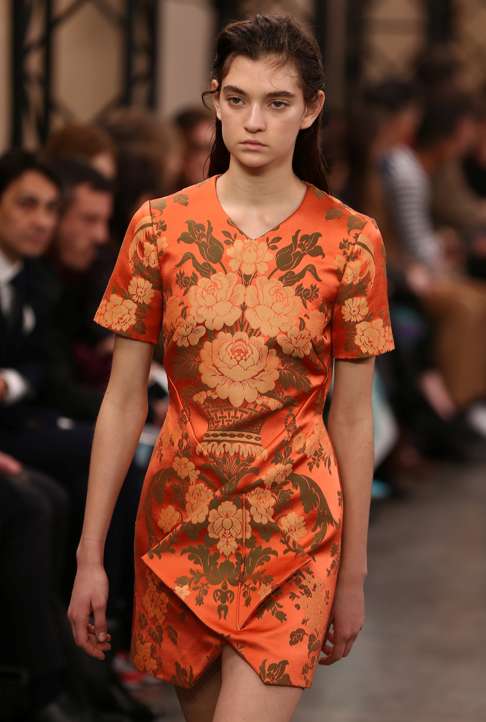 Kane's approach gave the outfits an old-meets-new mystique, and the use of Asian motifs, including billowing silk prints, expanded his range. Triangular shapes appeared on the front of many dresses and Kane made good use of the pink floral theme that has been popular in shows this year.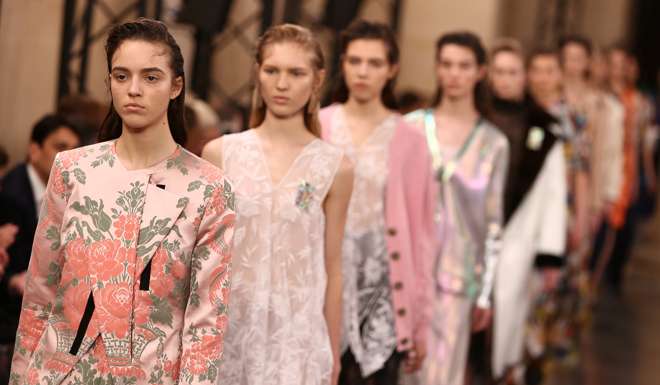 "We wanted to express a tougher femininity this season," said Kane. "(I was) looking at abstract shapes, hard angles, and sharp jags" inspired in part by female factory workers.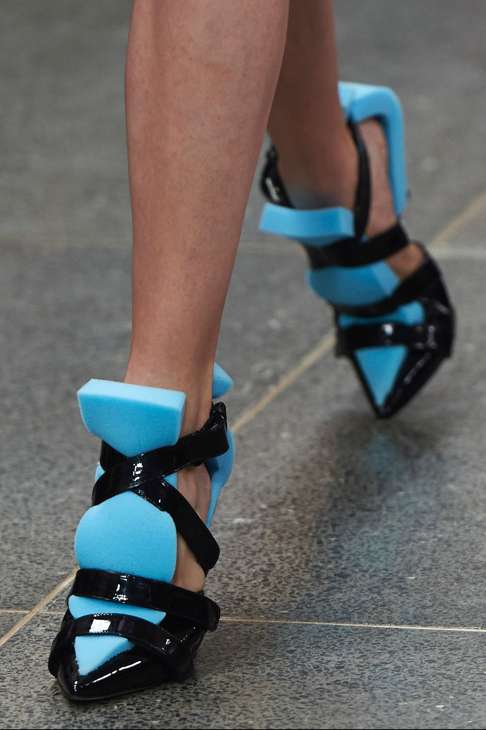 Leading hatmaker Stephen Jones called the show "fantastic."
"There was so much fashion that was new," he said. "The colours. The pearlescent knitwear. Everything about it. That Gainsborough silk — you see that in Buckingham Palace! It was great to see it here in a show."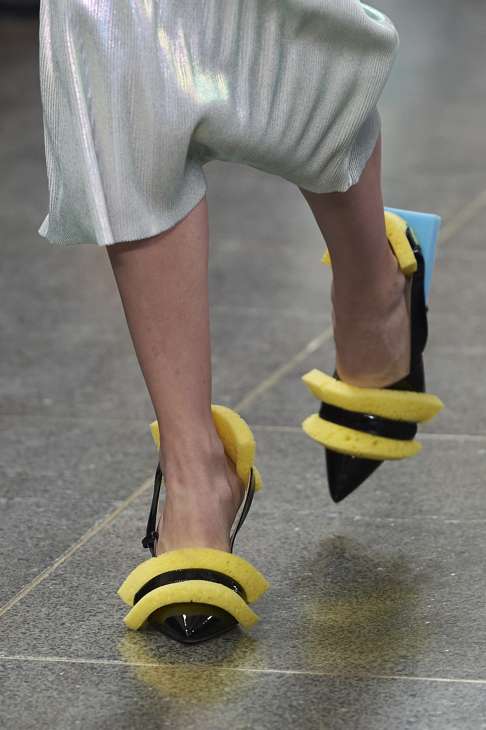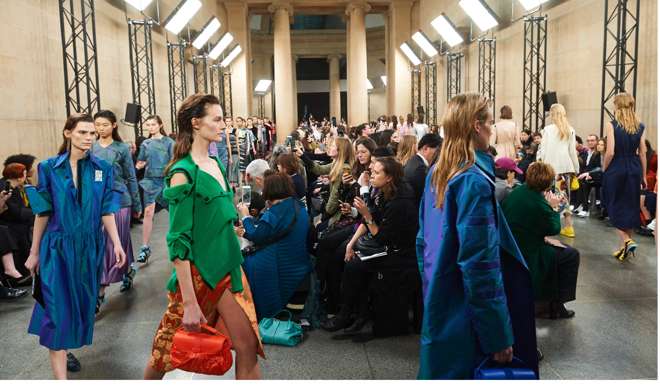 Singer Katy Perry sat in the front row, adding her star power to the proceedings.