From apps to hi-tech consumer products, technology is slowly making the shift from sci-fi to reality – and we are loving it. New technology is taking our beauty routines and habits to the next level with customisable options that help provide a bespoke service to suit our individual needs. Check out our round-up of all the latest gadgets, gizmos and thingamabobs that will speak to your inner geek. It's time to update the way we think about beauty for 2017.
HiMirror Plus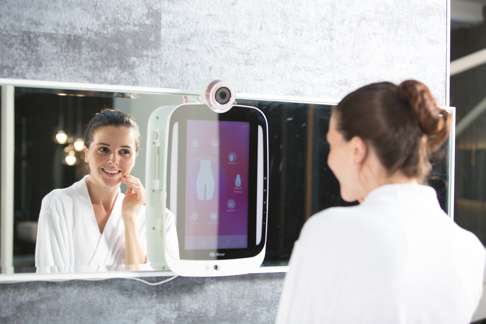 WHAT: HiMirror Plus (device)
HOW: Those who want clearer skin but are too lazy to bother making regular trips to their dermatologist might find a new BFF in the form of HiMirror Plus. The smart mirror, which can be easily installed in your bathroom, helps analyse your skin condition (yes, including your wrinkles, dark circles and blemishes); make product recommendations based on its analysis, and store your data for future reference. This is particularly helpful when you want to see how effective your latest skincare haul has been, as results only show after about six to eight weeks after initial use. It also comes with LED lights that simulate five different lighting situations to help you avoid potential make-up disasters.
COST: US$259
L'Oreal's smart brush 'listens' to hair, recommends luxury treatments
Le Teint Particulier Custome Made Makeup by Lancôme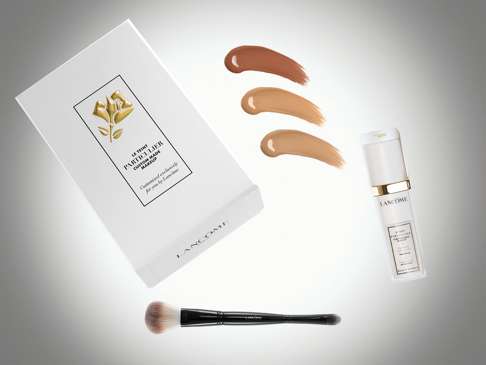 WHAT: Le Teint Particulier Custom Made Makeup (service and device)
HOW: When a girl says she's still looking for The One, it's a safe bet she's referring to the correct foundation shade that matches her exact skin tone. Usually, the store-bought ones are too yellow, too pink, too light, too dark … the list goes on and we girls are left having to mix our own blend with multiple shades.
The Le Teint Particulier custom make-up service promises to cut the stress and frustration by infusing their usual make-up consultation with a touch of patented technology. The service starts when a beauty adviser uses a special handheld tool to scan your skin, which it then analyses to find a unique colour formula that matches your skin type and colour. The colour is then created and mixed on the spot by a machine, resulting in a freshly-made bottle of bespoke foundation. Your complexion ID is printed on the label, for easy refills during subsequent visits.
COST: US$80 per 20ml (0.7oz). Available at select Nordstrom stores across the US.
BloomMe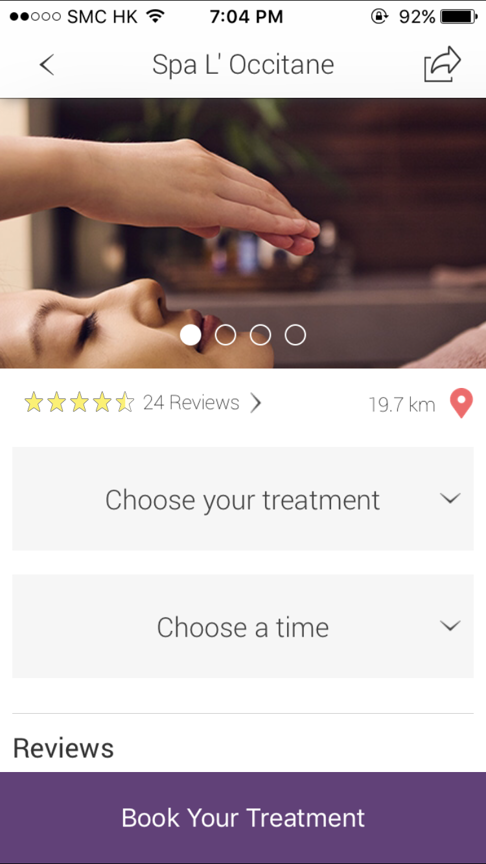 WHAT: BloomMe (app)
HOW: If you've ever wandered around Hong Kong, looking and failing to find a spa that can fit you in last-minute for a pampering session, you might want to download BloomMe for a higher success rate. The app helps make appointments from 5 minutes to 48 hours in advance. Designed for busy go-getters, the app lists spas and beauty salons such as Caudalie Boutique Spa, Gentlemen's Tonic, Spa L'Occitane and TONI&GUY ESSENSUALS.
COST: Free to download; costs vary per session booking.
Google helps build 'data dress' app that designs garments based on lifestyle
M.A.C Technique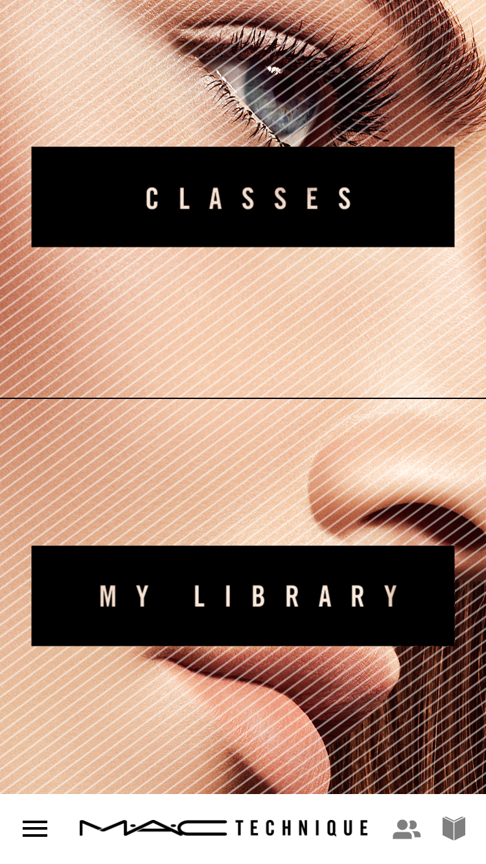 WHAT: M.A.C Technique (app)
HOW: Interested in learning from the best? M.A.C Technique is the make-up industry's best-kept secret. The app tells you how to find and sign up for M.A.C make-up artists-led classes. There are 13 class topics to choose from, all held in M.A.C stores worldwide, including Hong Kong. The classes offer a variety of classroom style (workshop style vs seminar) and topics (for example: "light and bright", "studio ready" and "going natural"). Once you book, the app gives you a class outline, interactive tips, and a face chart, so you can prep for your upcoming class. Any notes you make can be saved in your library for future reference.
COST: Free to download; costs vary per class booking
Want more articles like this? Follow STYLE on Facebook