The female derriere took centre stage thanks to thonged leotards under sheer dresses.
Beyond that, camel coats, soft A-line skirts and dresses were inspired by Viennese woodblock printing and 18-century Italian "papiers dominotes", a precursor to modern wallpaper – think geometric patterns.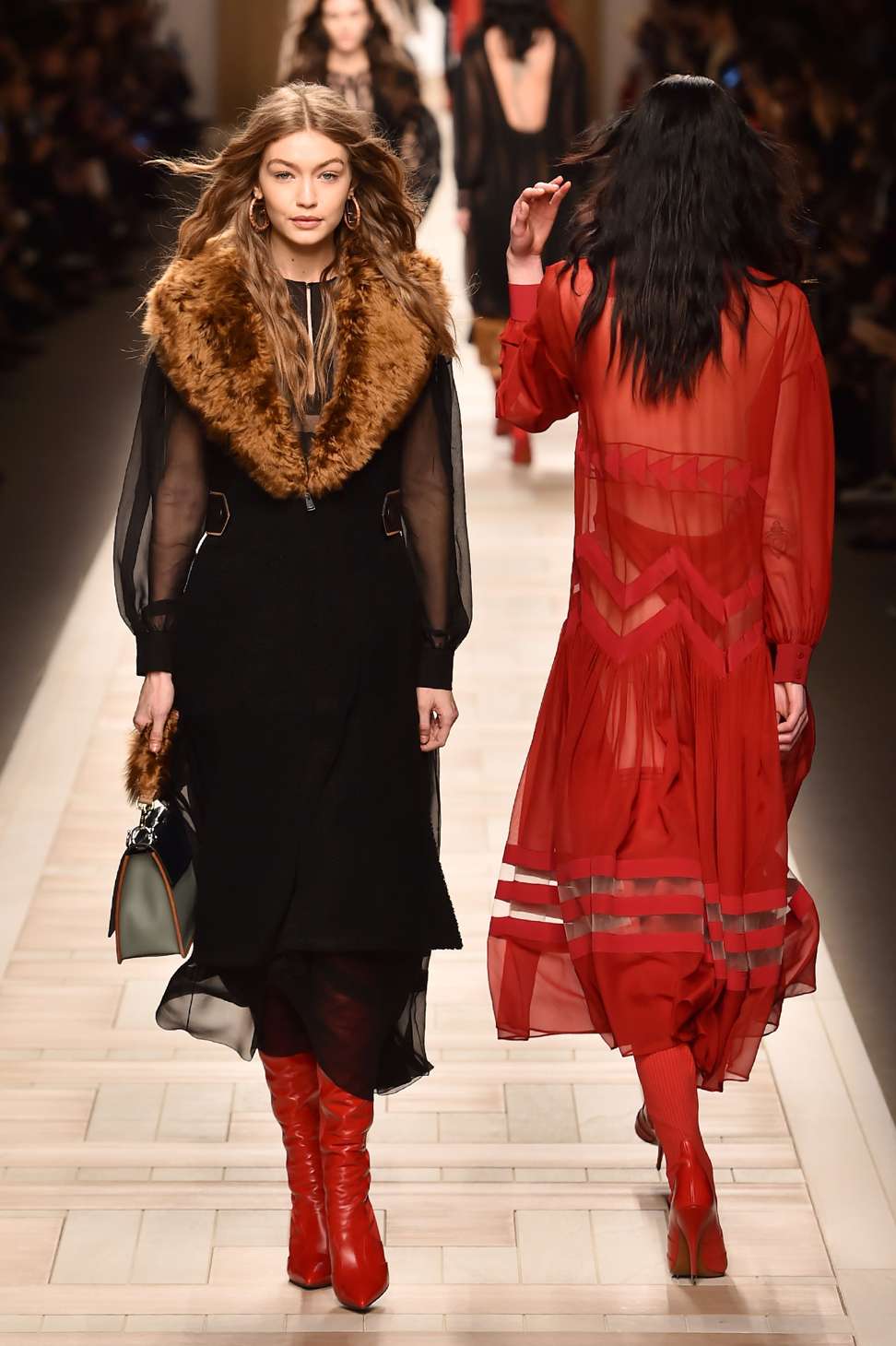 The brand's famous fur coats were embellished with overlaid mosaics, while cobalt, petrol blue or white shirts and dresses were made in printed silk.
Fendi CEO Pietro Beccari on his secret to success
Shirts were tucked in at the front but not at the back, a look the Rome-based fashion house is reclaiming from the streets. Skirts were layered, with a cream underlay peeking out below the top coat.
See-through dresses were worn over black or dark pink leotards cut into a deep 'V' at the front with a plunging back descending to a thong.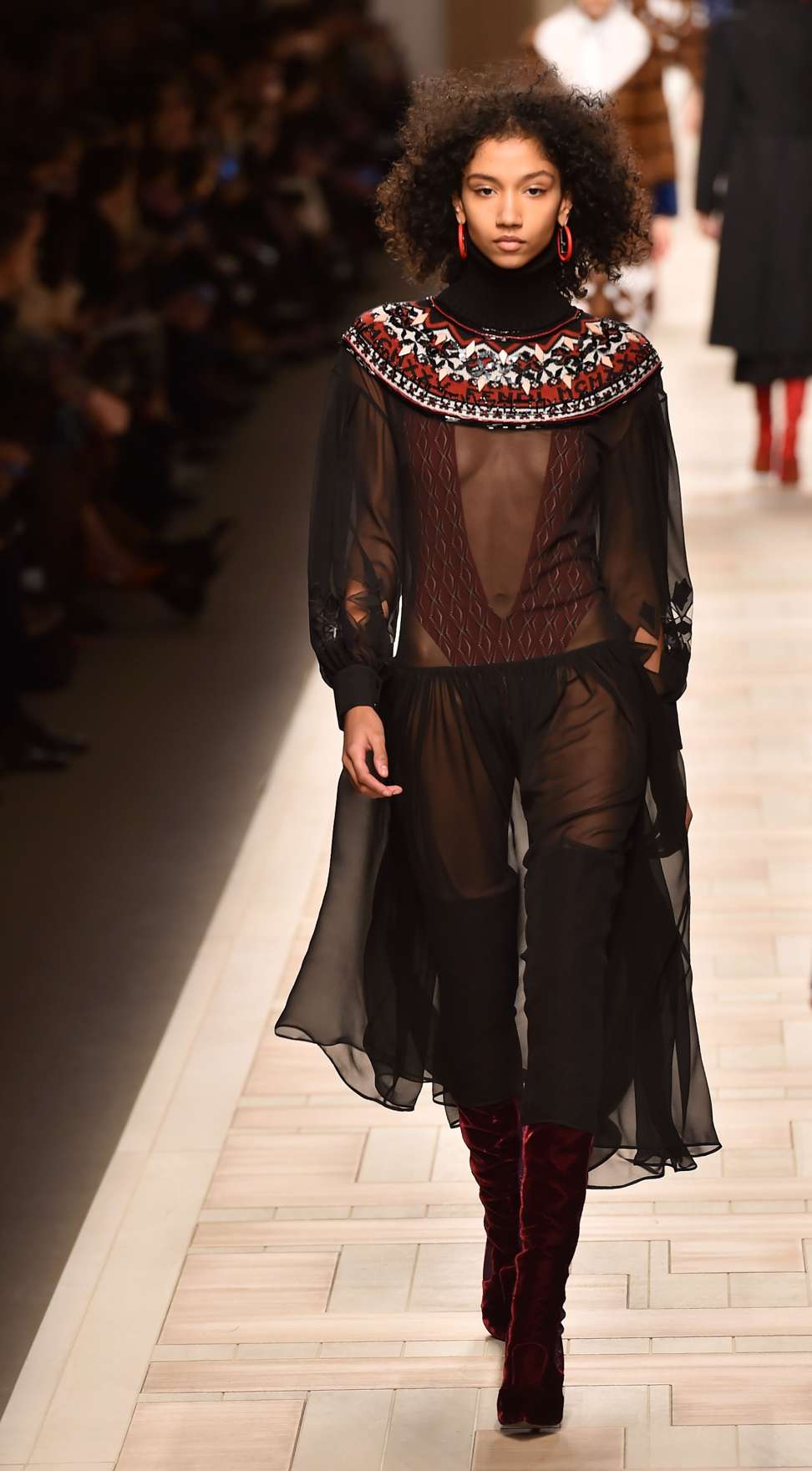 Lagerfeld had dabbled with rear ends in his spring-summer collection in September, but here the German designer fully embraced them, saying goodbye at the same time to the bare-nipple trend which has dominated catwalks from New York to Paris and Milan.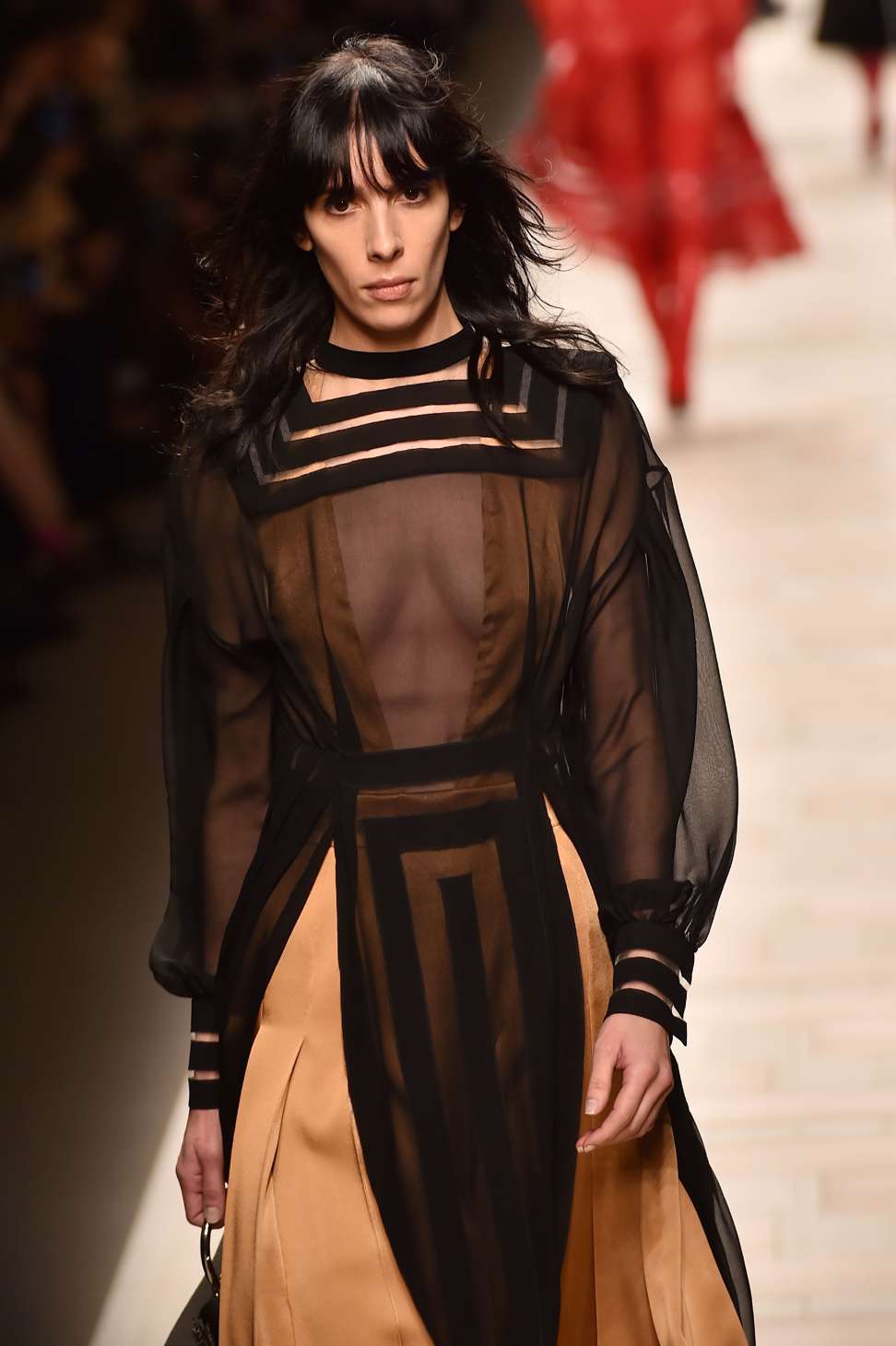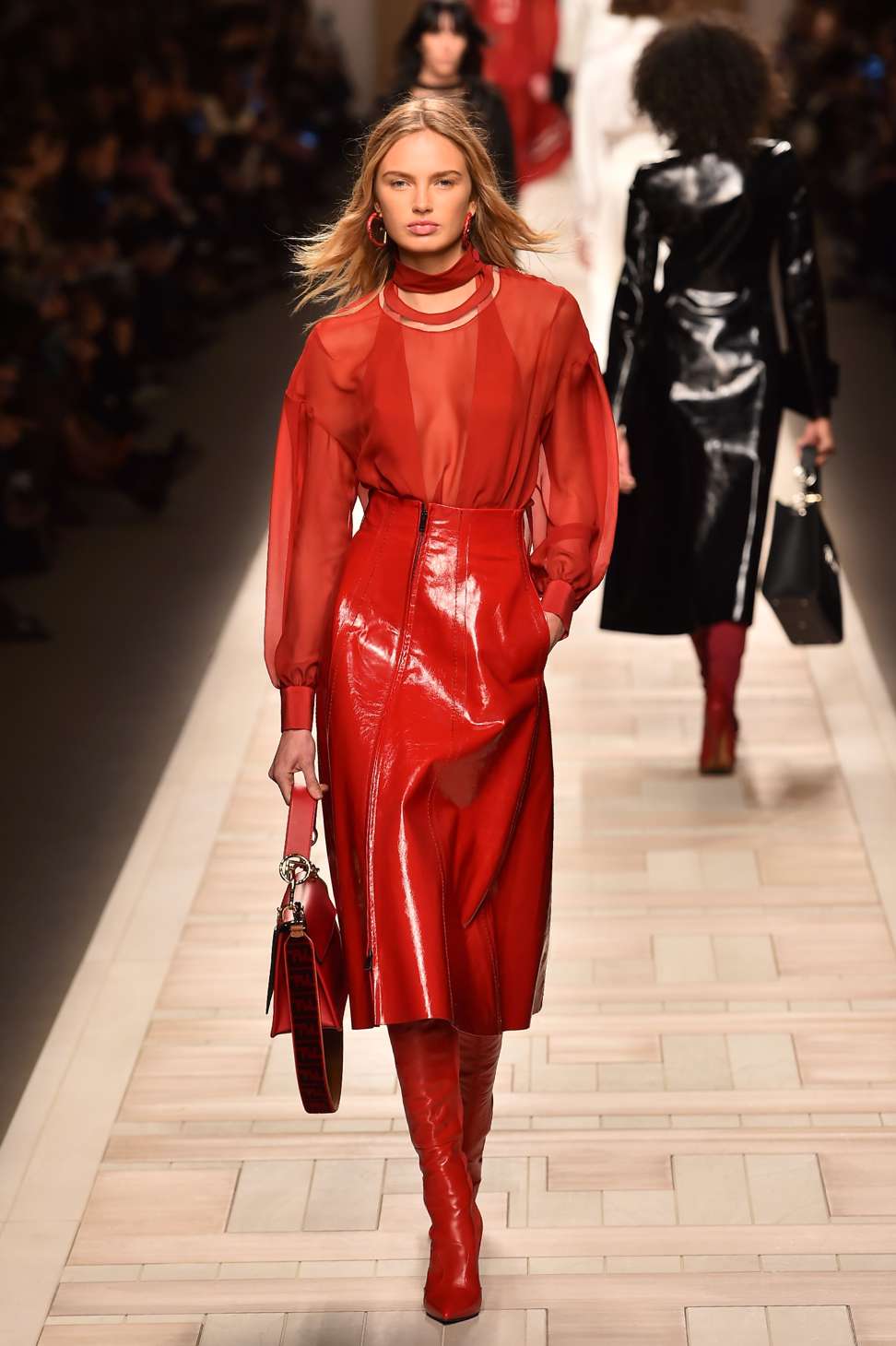 Winning hearty applause at the show from fashion critics the world over, Fendi is on a roll. It has been generating significant revenue growth for its French parent, luxury group LVMH, which posted record results in 2016.
Waists for this winter have been nipped in, while seams were pulled together with a softly sparkling 'X' motif. The models wore gold hoop earrings.
For those red carpet events there were two long-sleeved gowns in ruched tulle embroidered with large organza flowers.
Why Tod's renovated the Colosseum, and why Bulgari repaired the Spanish steps, while Fendi threw millions into a fountain
There was also a new addition to the eye-wateringly expensive range of accessories that drive Fendi's revenues: a new double handle box bag in two-tone leather with inlaid python skin.
But it will be shoe fetishists that will have the most fun with Fendi's patent red thigh-high boots with elastic ribbing.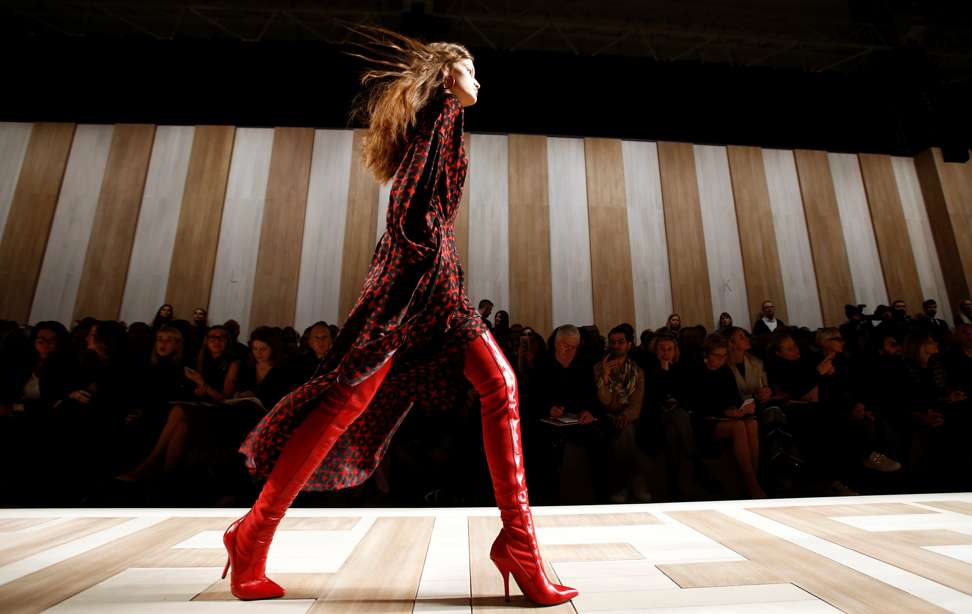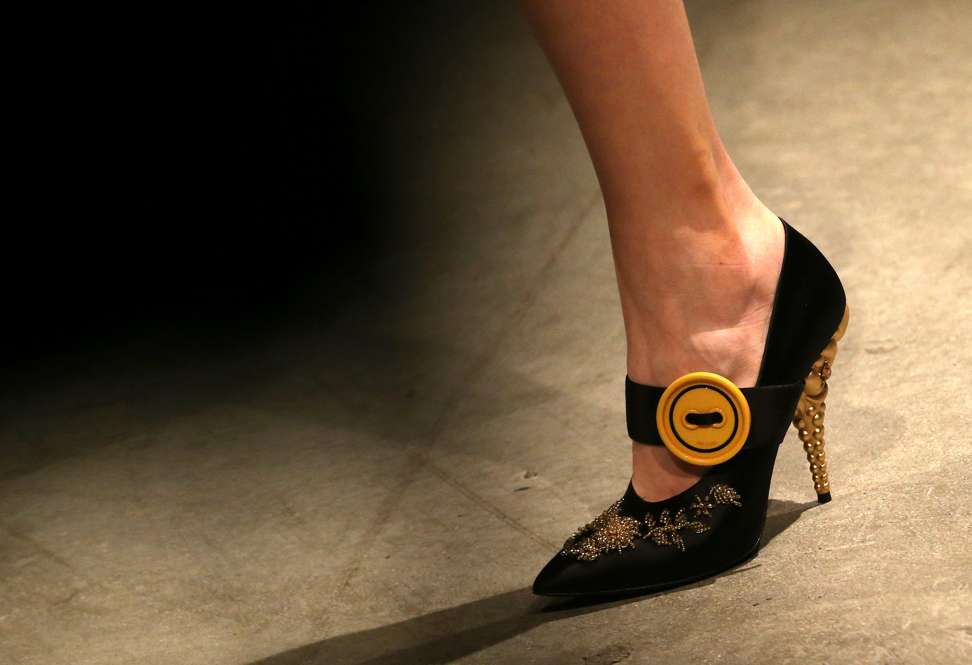 At least those braving their bottoms this winter for Fendi will have warm knees.