Phoebe Philo never ceases to impress. The creative director sent models down the runway in different, seemingly random directions all out at once while the audience, seated on a rotating platform which circled around exactly 360 degrees from the beginning to the end of the show, got to see the clothes from different angles.
Watching the Celine models come and go gives you the vision of a legion of Philo fans making the looks their own in six months' time across the globe.
The Celine woman is cool without ever looking that she has tried. The autumn-winter collection has ensured exactly that.
Opening the show were trench coat looks matched with a leather hood tied around the neck – which are both versatile and street smart.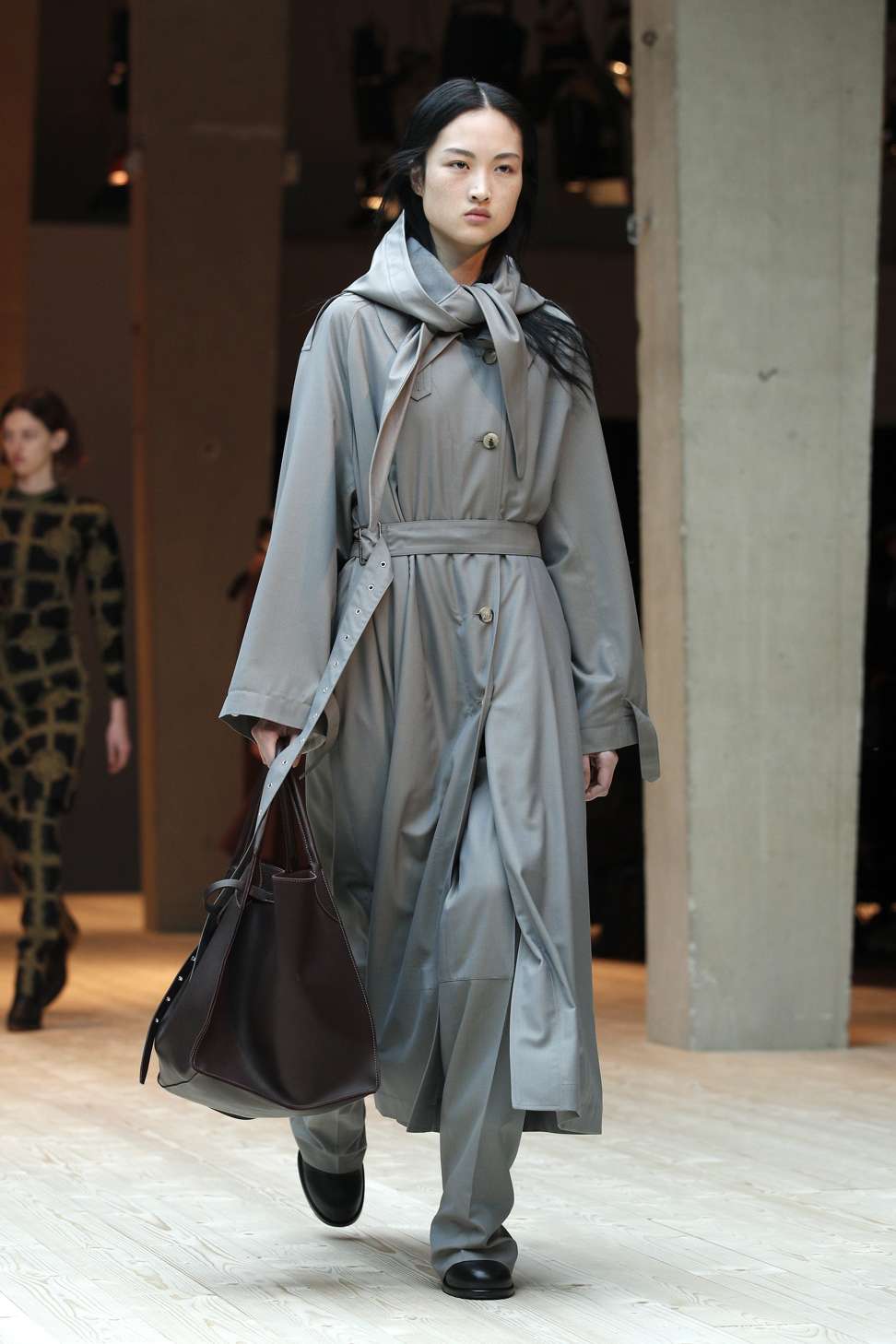 Last season's fit-and-flare silhouette is revisited in the form ofoversized striped shirts matched with shin-sweeping skirt worn over pants and pointy pumps.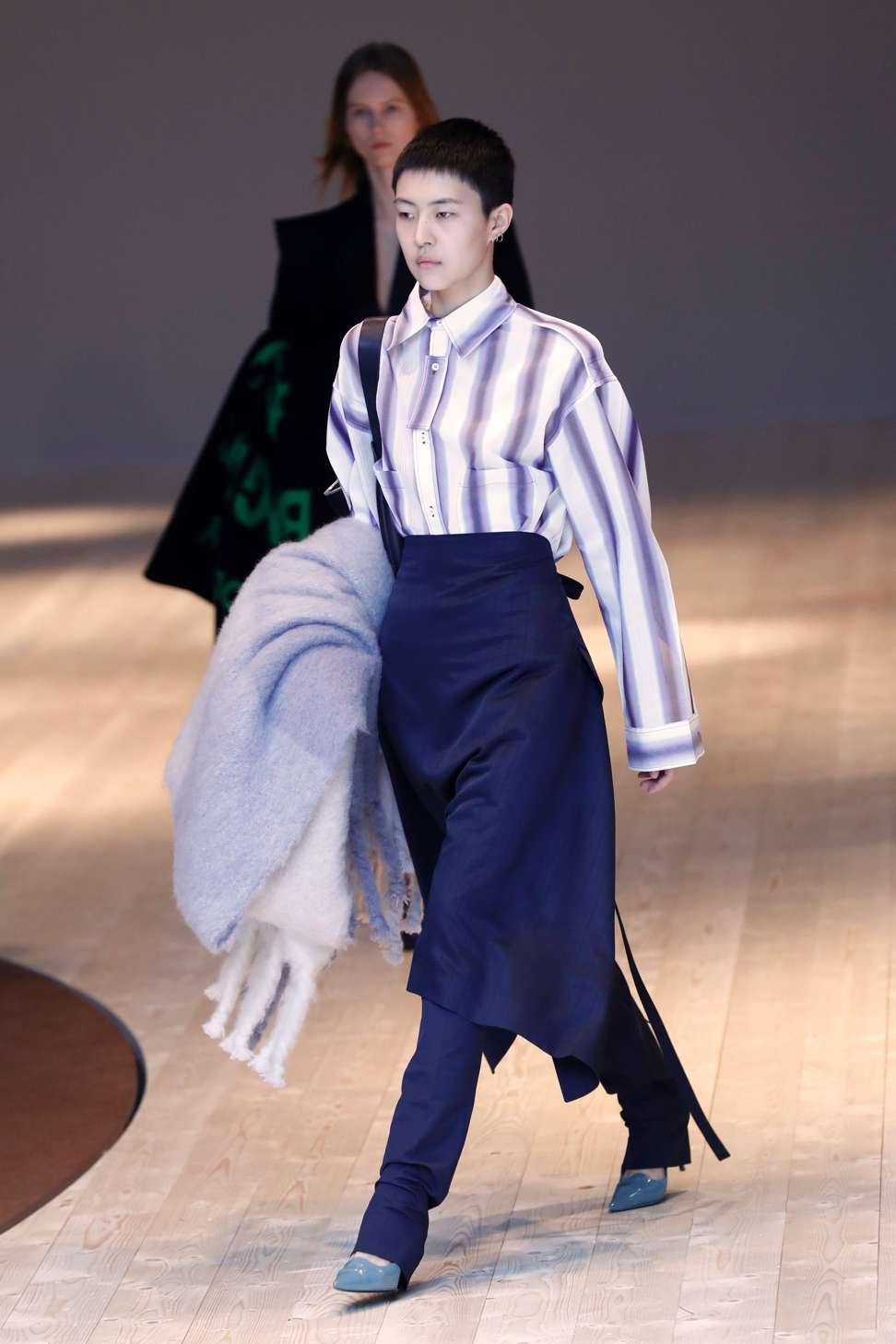 Breath of fresh air: Celine unveils a feminine yet bold collection at Paris Fashion Week
We also love the line-up of tuxedo jackets – one of which was accentuated the waistline with a printed silk belt.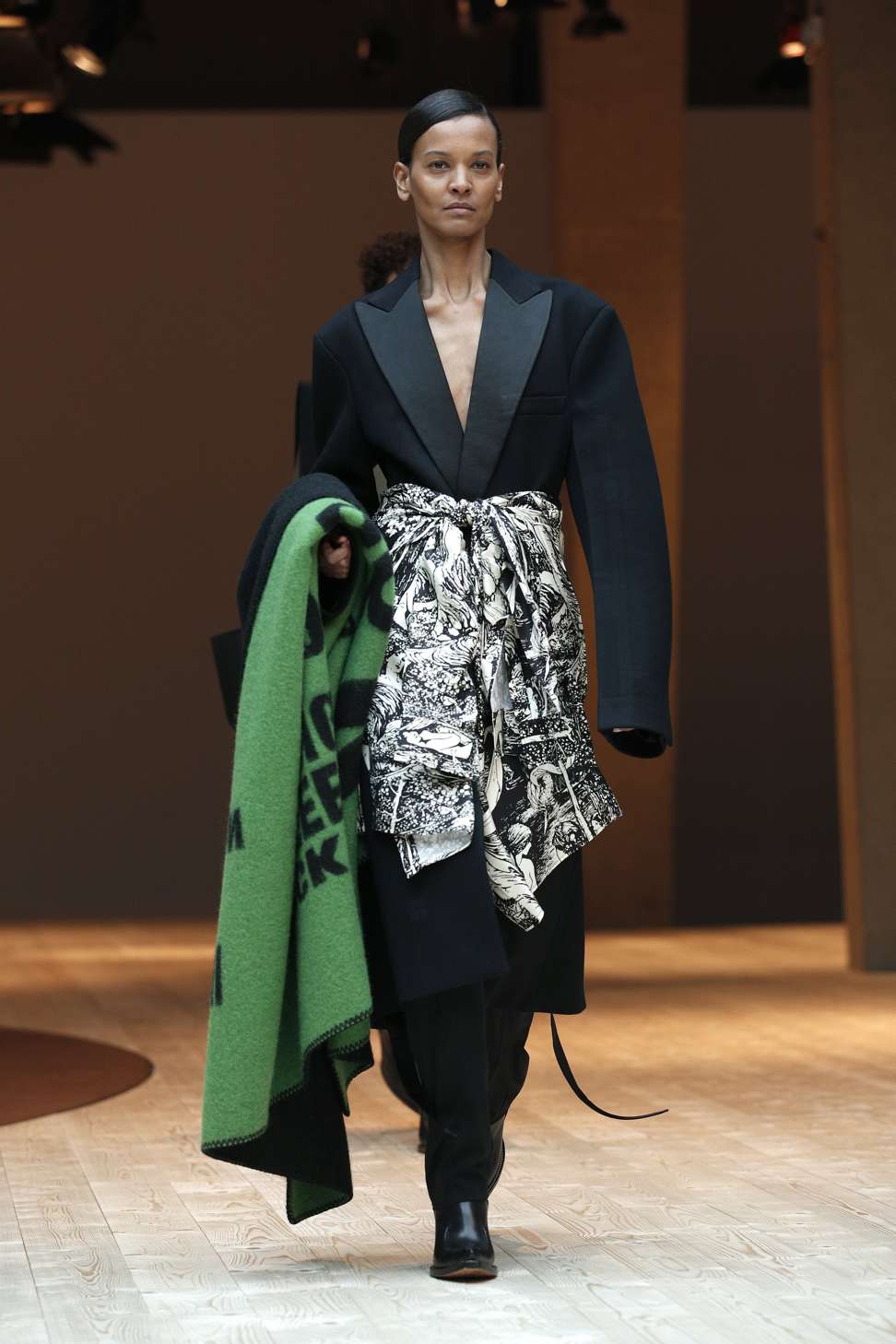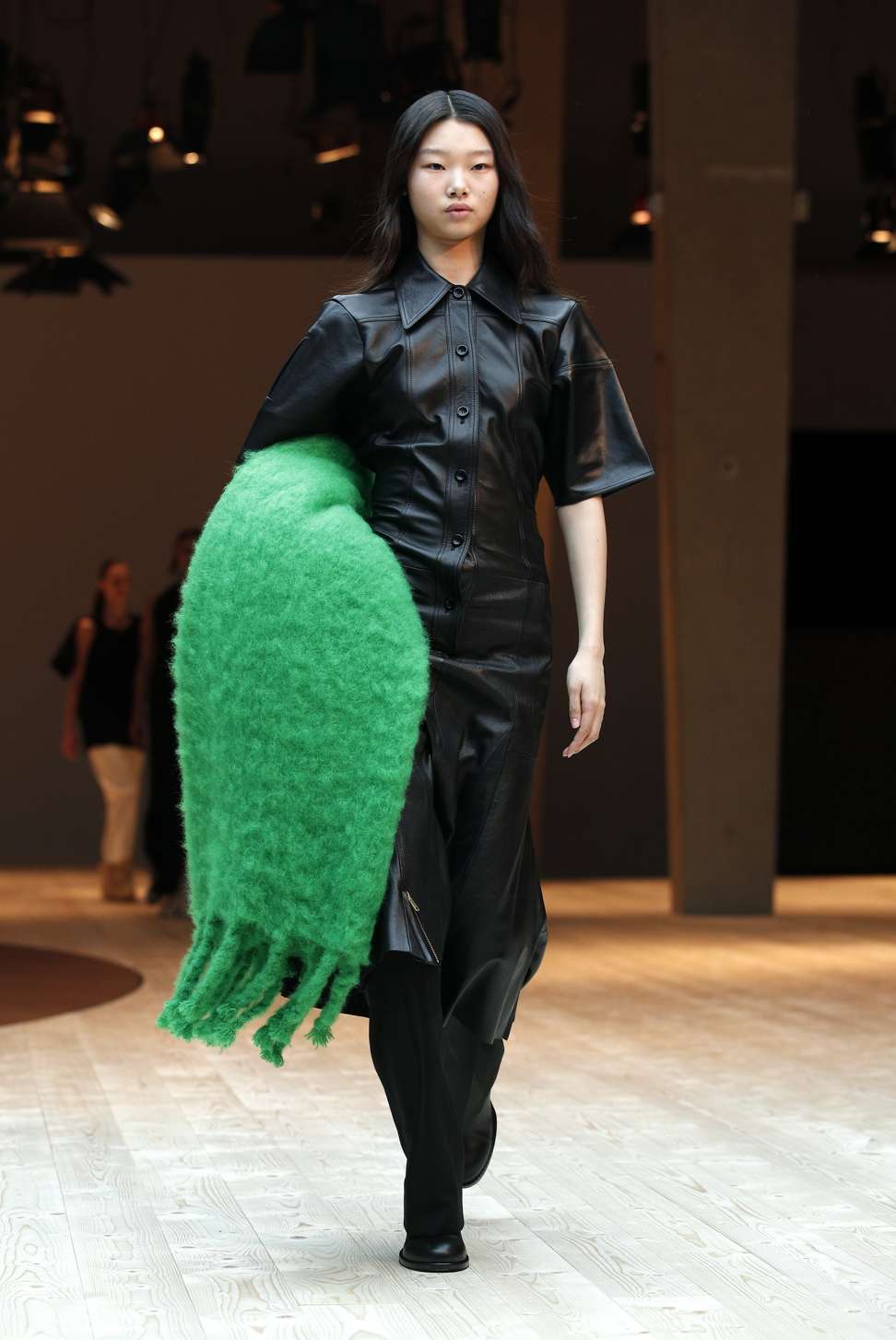 Exotic print and map print spice up the earthy palette of taupe, olive and burgundy.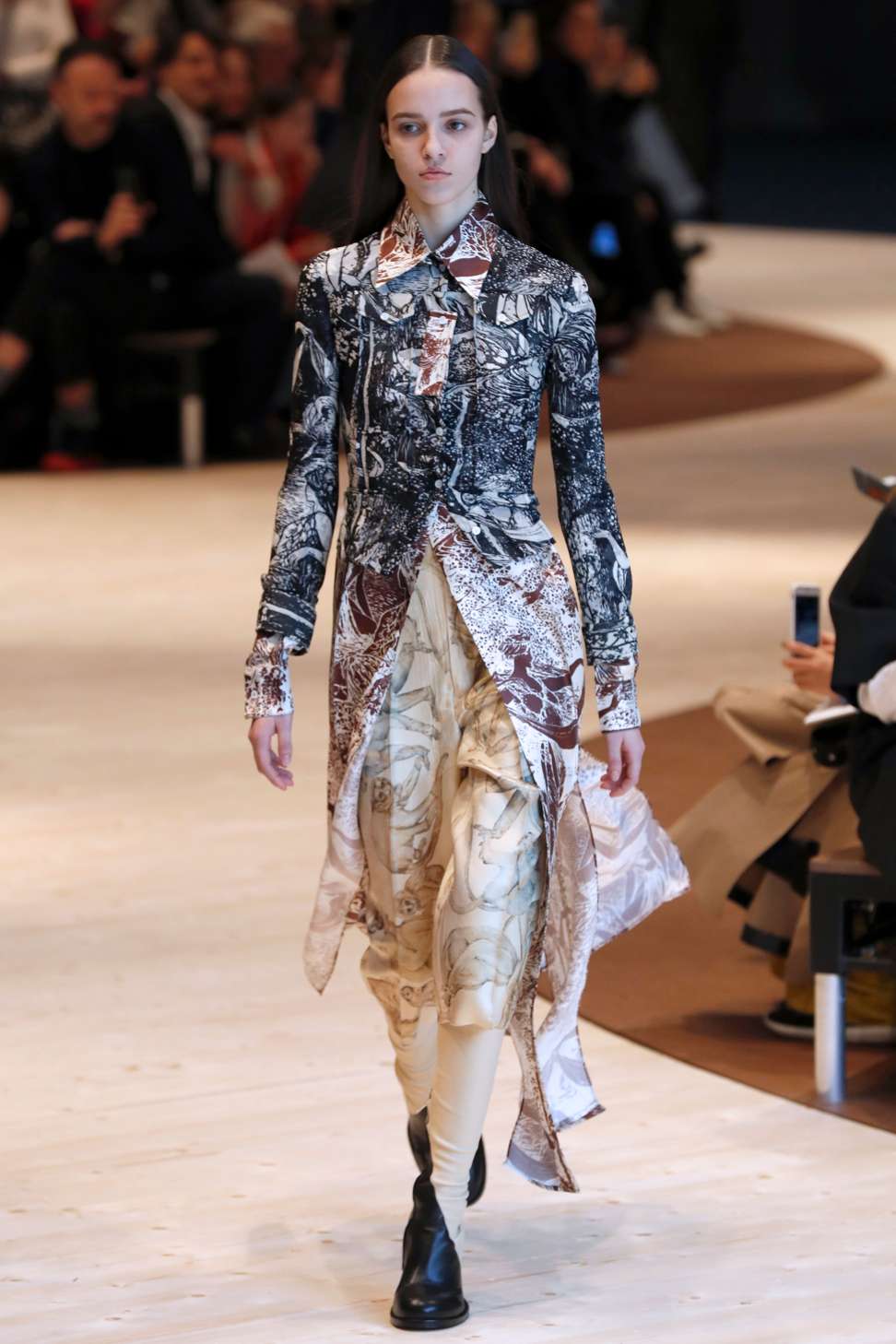 Oversized shopping bags and totes are among some of the most coveted accessories.
WATCH THIS SPACE
STYLE is on the ground at this season's Paris Fashion Week. We'll be bringing you sneak previews, exclusive interviews, designer debuts and street style stars
Live Instagram updates from Paris Fashion Week
For more on Paris Fashion Week 2017, follow STYLE on Facebook, Instagram and Twitter