Pierpaolo Piccioli explores the notion of time in his latest collection for Valentino. "Fashion as a dialogue with time: disclosed, transformed, released," as the show notes stated.
The references to time are translated into a dark romantic collection that effortlessly brings together contrasting elements – blending Victoriana with the graphic Memphis style.
Jewel tone coloured pop prints inspired by artist Nathalie du Pasquier are matched with sleek and soft silhouettes. Elaborate dresses are worn with chunky riding boots with cutout details.
Graphics of numbers, hand signs and poppy flowers are rendered in opulent velvet, intarsia fur and applique.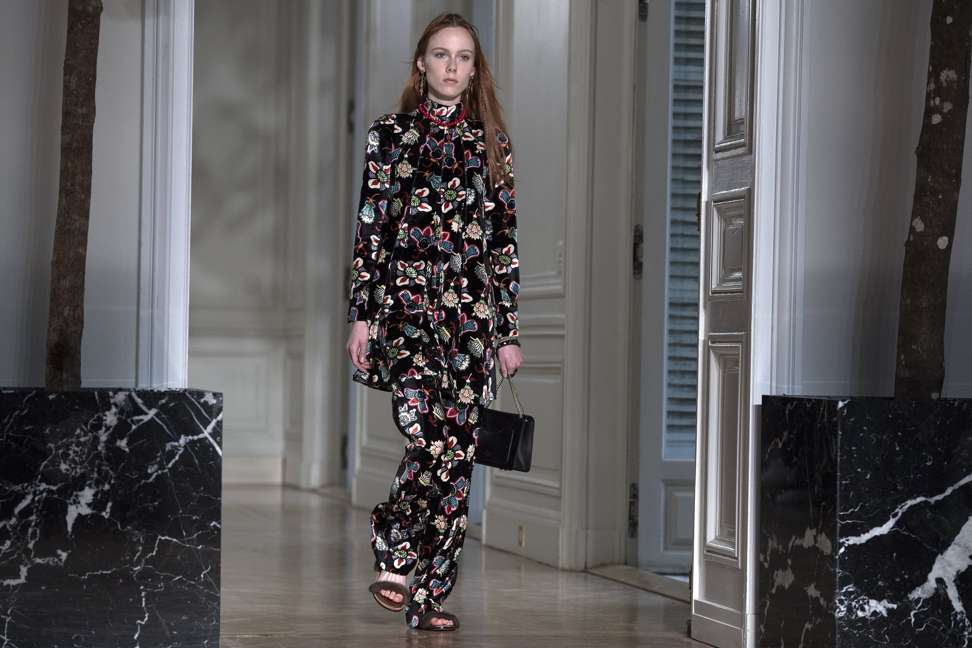 The many ethereal column dresses in a rainbow of acid colours from violet to tangerine and mint feature delicate lace details peeping through from the pleats. Vibrant plisse dresses with sheer panels bring lightness to evening wear proposals.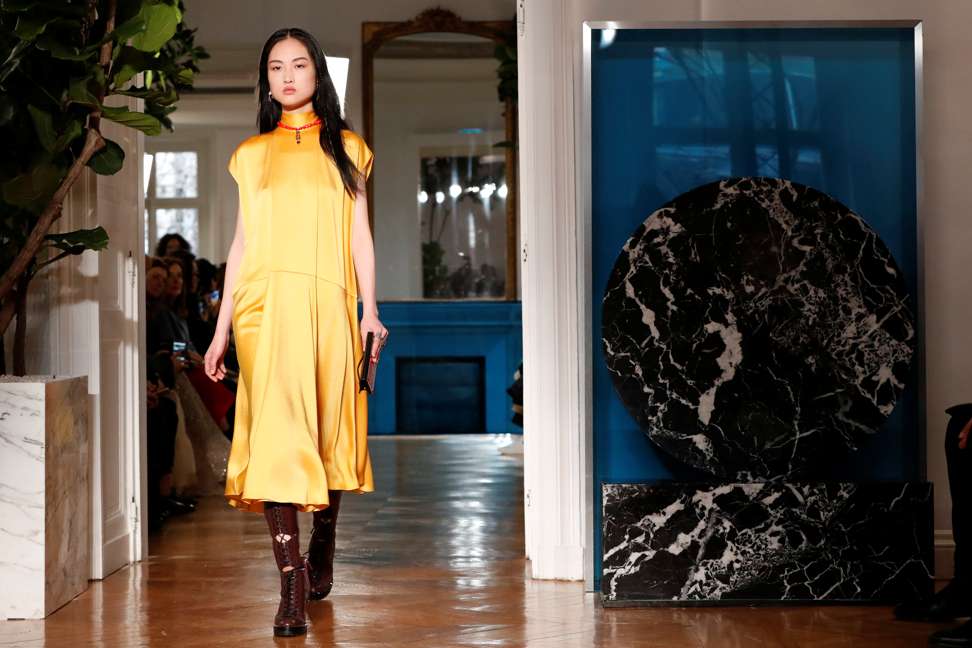 A red choker is paired with most of the day and night looks, which accentuate the youthful styling.
Last season's popular metal lipstick pouch returns this season and is worn with boxy chain bags as a charm.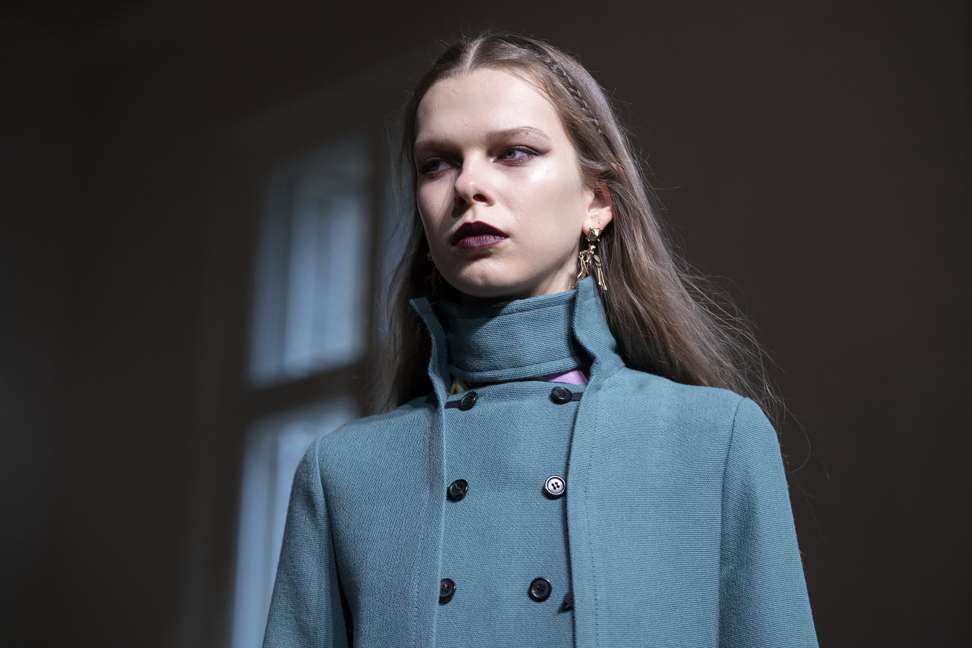 We are also intrigued by the structured graphic phone cases that also double as card holders.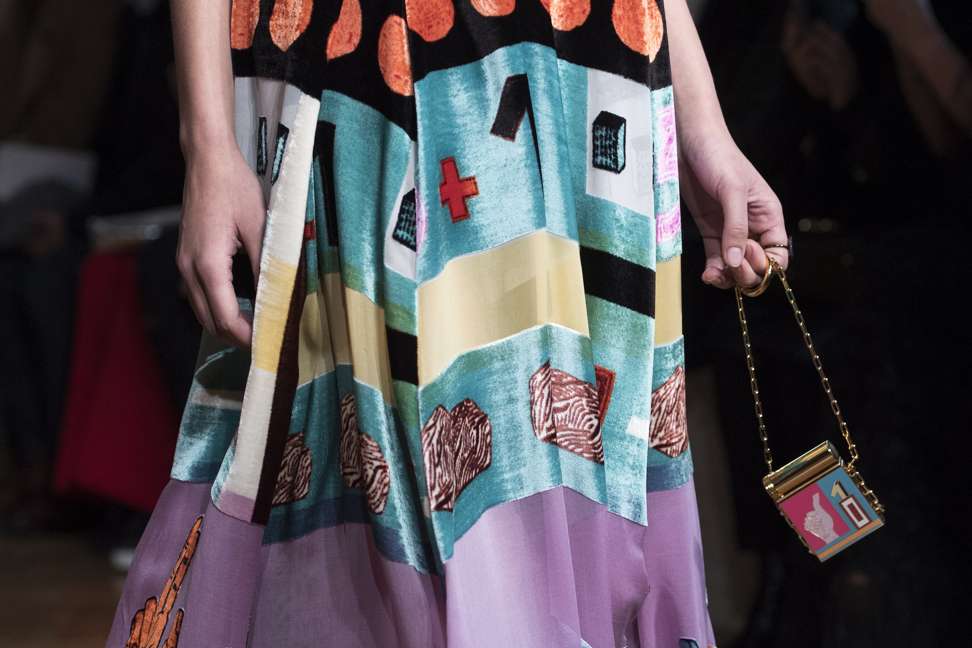 New beginning: Valentino's Pierpaolo Piccoli goes solo at Paris Fashion Week
Like the fresh-faced models fashioning delicate boho-chic side braids, Valentino on Piccioli's solo watch continues to appeal to the youthful following it has been generating over the past seasons. How well will it work out in the long run? Only time will tell.
WATCH THIS SPACE
STYLE is on the ground at this season's Paris Fashion Week. We'll be bringing you sneak previews, exclusive interviews, designer debuts and street style stars
Live Instagram updates from Paris Fashion Week
For more on Paris Fashion Week 2017, follow STYLE on Facebook, Instagram and Twitter