The last day of Paris Fashion Week was nothing short of extravagant.
Chanel opened the day by launching a rocket inside of Grand Palais. Miumiu covered the Palais d'Iéna in decadent purple faux fur. Louis Vuitton's unprecedented show inside of Musee Louvre's sculpture courtyard Cour Marly was a grand finale for the last leg of fashion month.
The ongoing debate about the purpose of fashion shows of today got a loud and clear answer in Paris: the event remains a large aspect of the creative process of a fashion collection – perhaps even more storytelling than ever is needed to induce a social media frenzy.
Wizard of extravaganza Karl Lagerfeld pulled off yet another jaw-dropping stunt this season by turning Grand Palais into Chanel Ground Control Centre. A space rocket bearing double "C" logos with a launch pad doubled as the U shape runway, and uniform-clad extras roamed the centre, posing with guests for pictures. As the finael countdown began, the bottom of the rocket began to move by means of hydraulic mechanics, creating the illusion of an actual rocket launch. Oh, and there were fireworks – of course.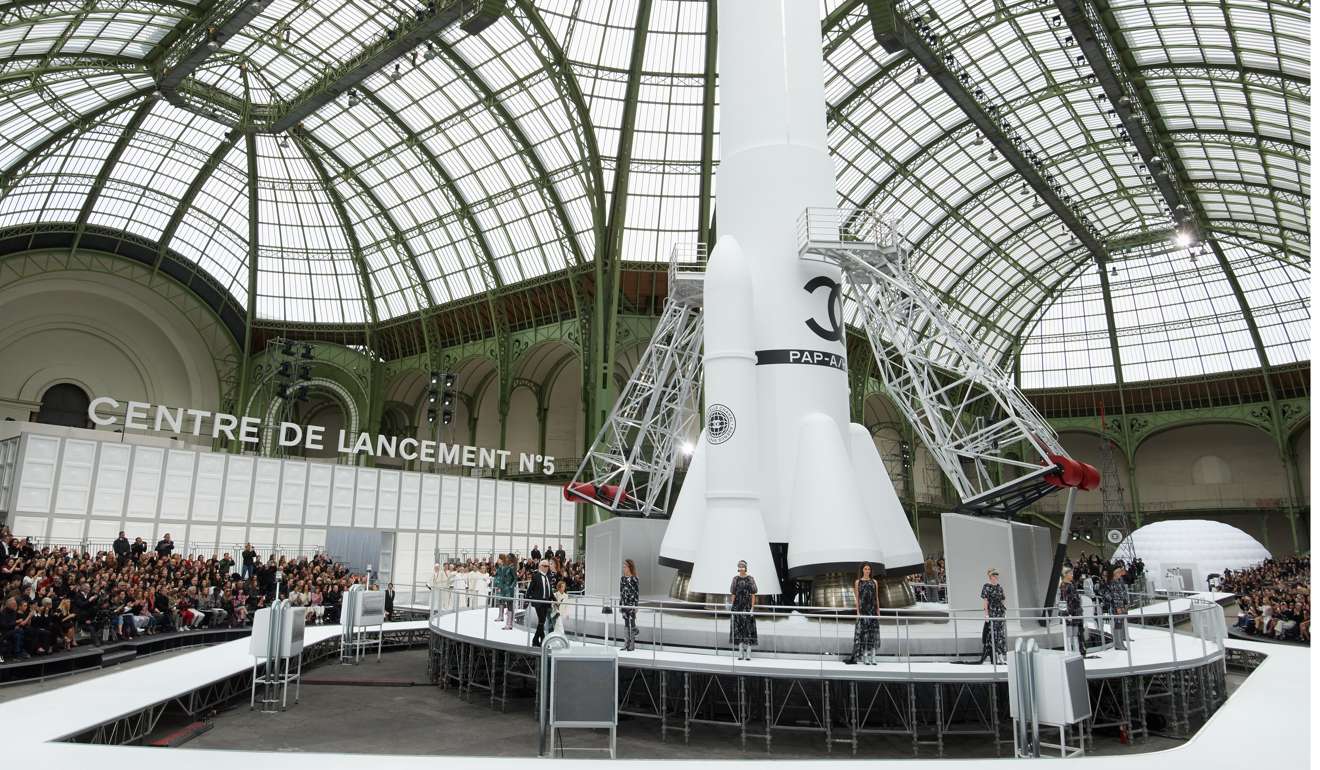 This painstaking attention to detail is also evident in the collection. Classic tweed suits cut for a relaxed fit and woven with metallic threads tap into Lagerfeld's futuristic theme. Light and billowy flou dresses feature astronaut prints, while metallic leather pants inserted with tweed panels.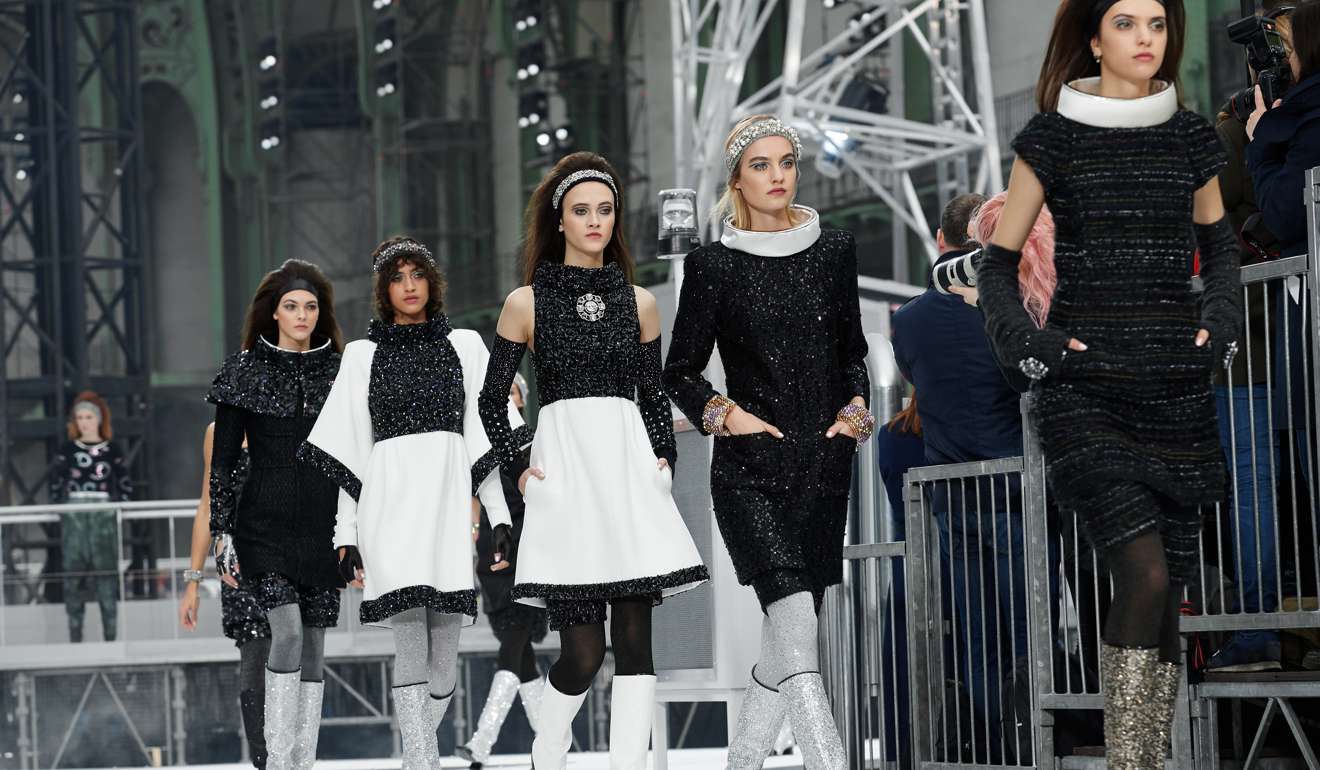 Models wore rhinestone-adorned headbands as they became something like space princesses. The metallic two-toned boots and space-themed novelty bags, such as the lacquered spaceship chain bag, will be the season's most coveted accessories.
At Louis Vuitton, guests were impressed not by a theatrical set up, but the sheer privilege to see Nicholas Ghesquière's latest collection alongside neoclassical sculptures circa 17th-18th century.
It was the first time a fashion show has been held in Louvre's central sculpture atrium.
Globetrotting Louis Vuitton models seemed to be treading across the currents of time this season. The collection ensured a practical and ultra-chic wardrobe for any exotic destinations, as well as city cruises.
As the show notes suggested, Ghesquière aimed to "do away with frontiers altogether and shift into an evocation of the nomadic". The creative director drew on a variety of themes and presented them with elegance and sophistication.
Ghesquière opened the show with a line-up of fur looks: though he's rarely dabbled in fur in previous seasons, the creations still bore his signature. Short-sleeved intarsia fur jackets accentuated with dramatic shoulders are matched with flared pants and chunky boots for a much younger iteration.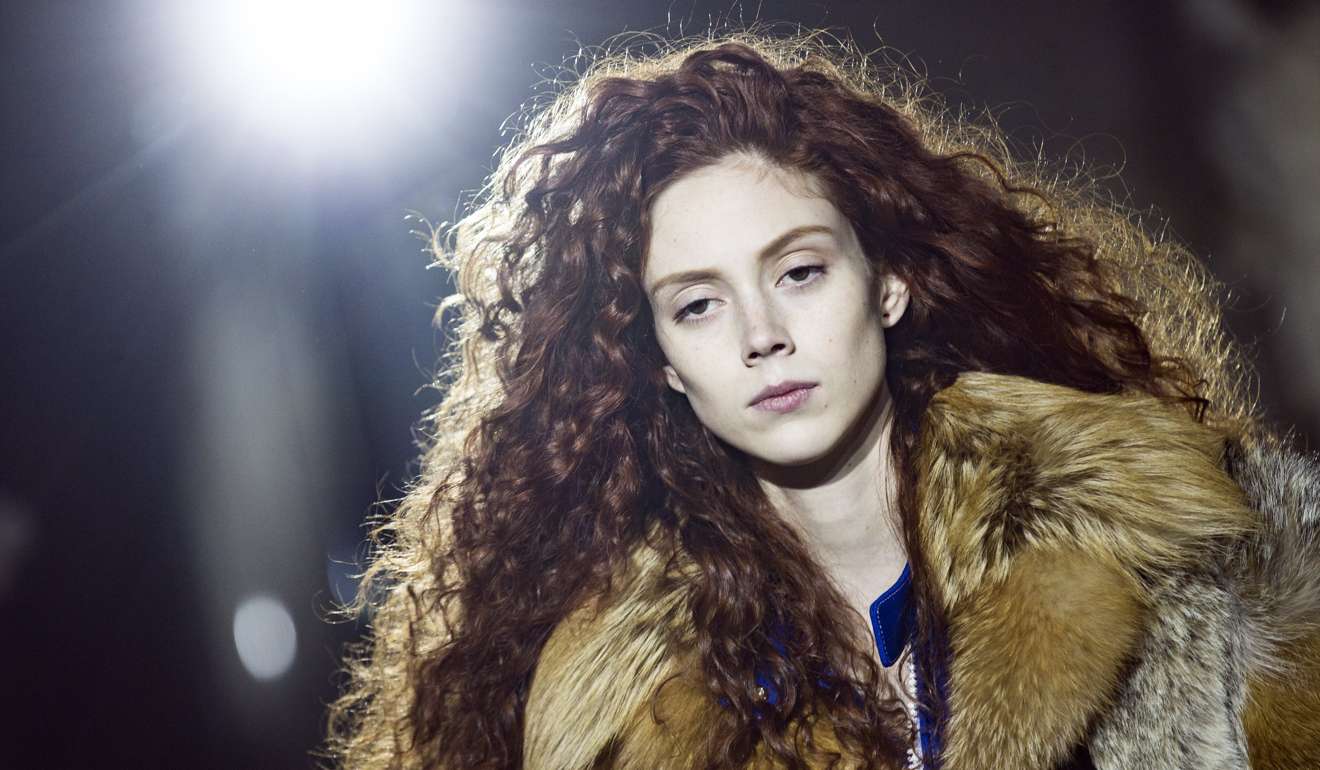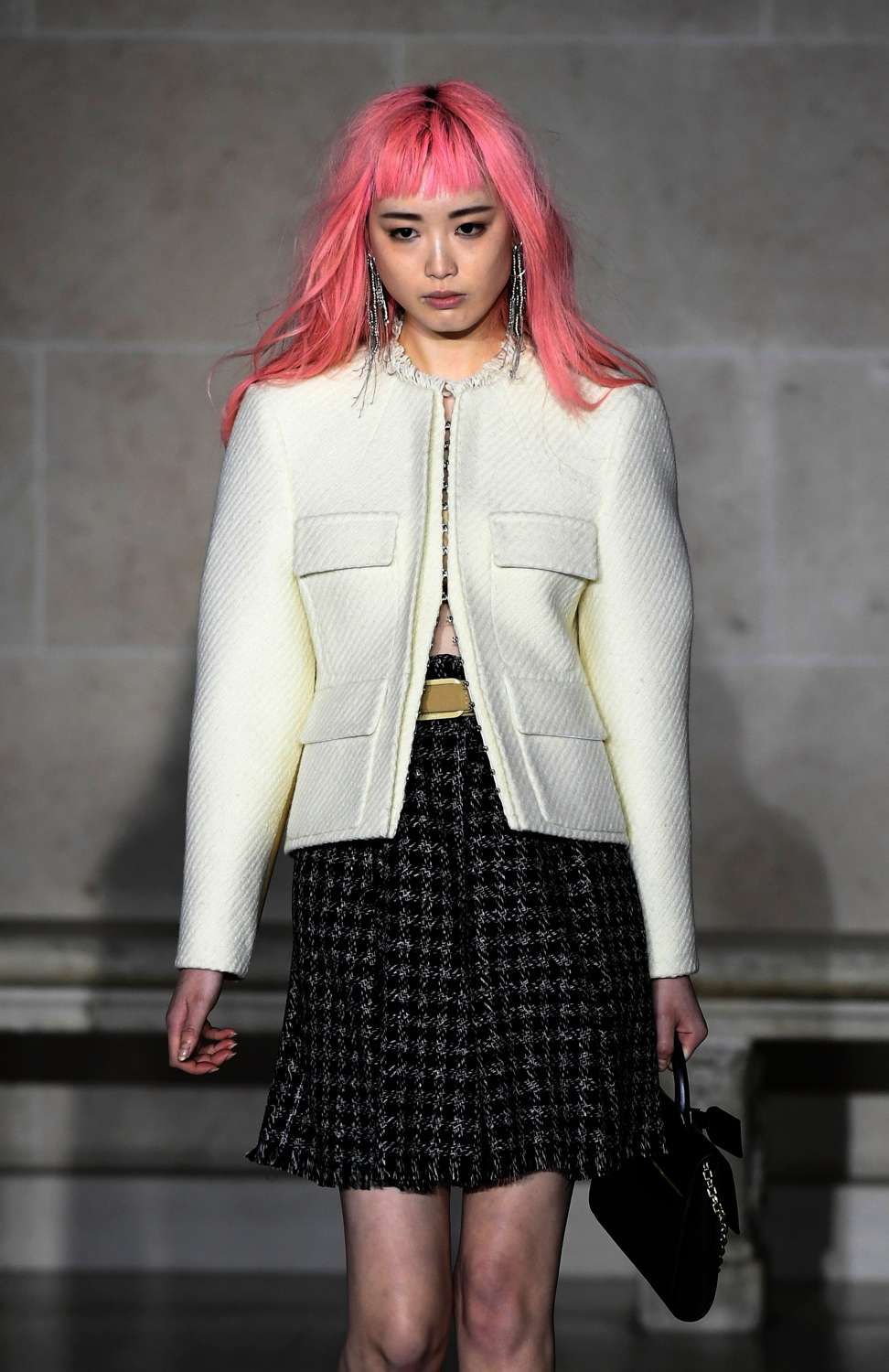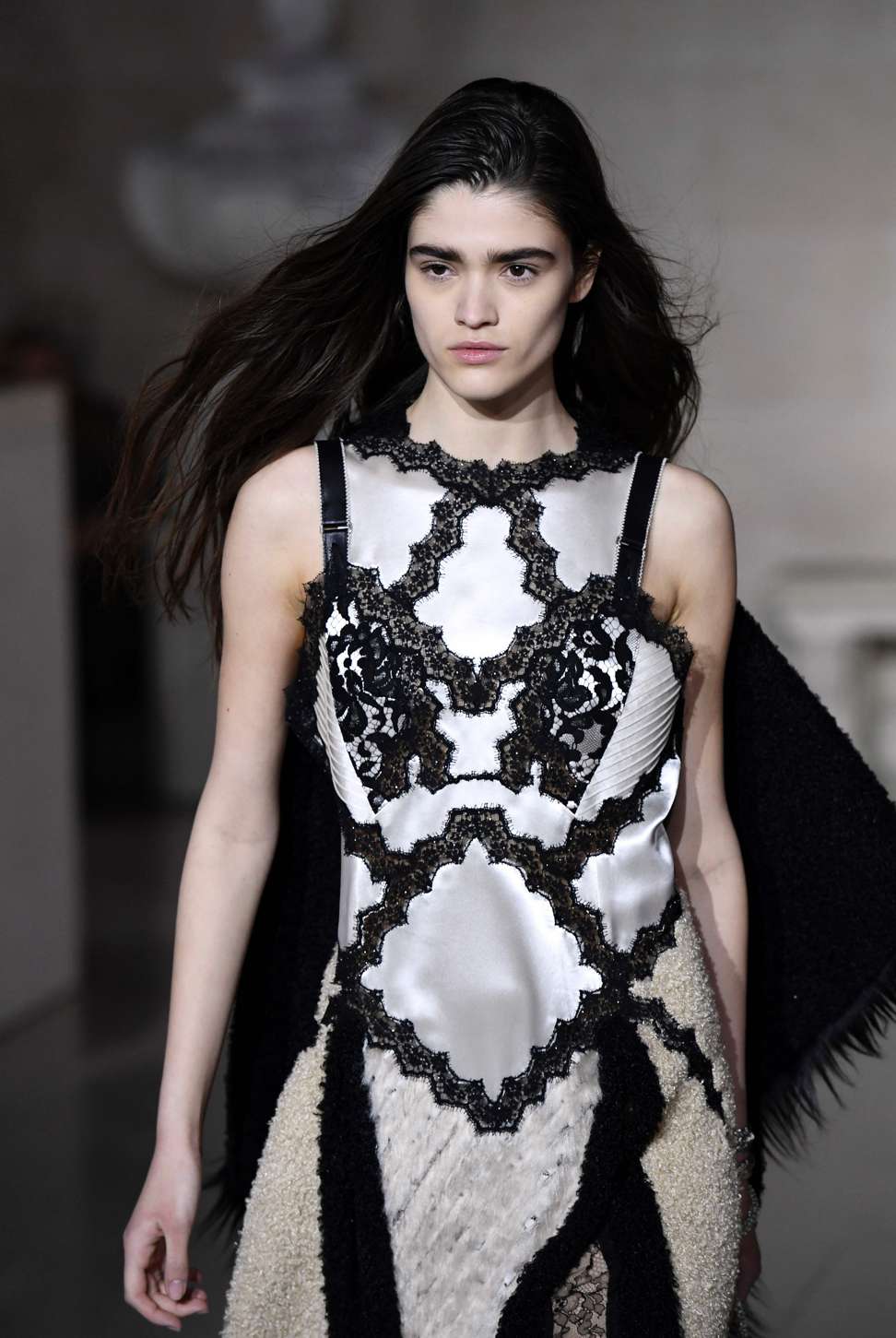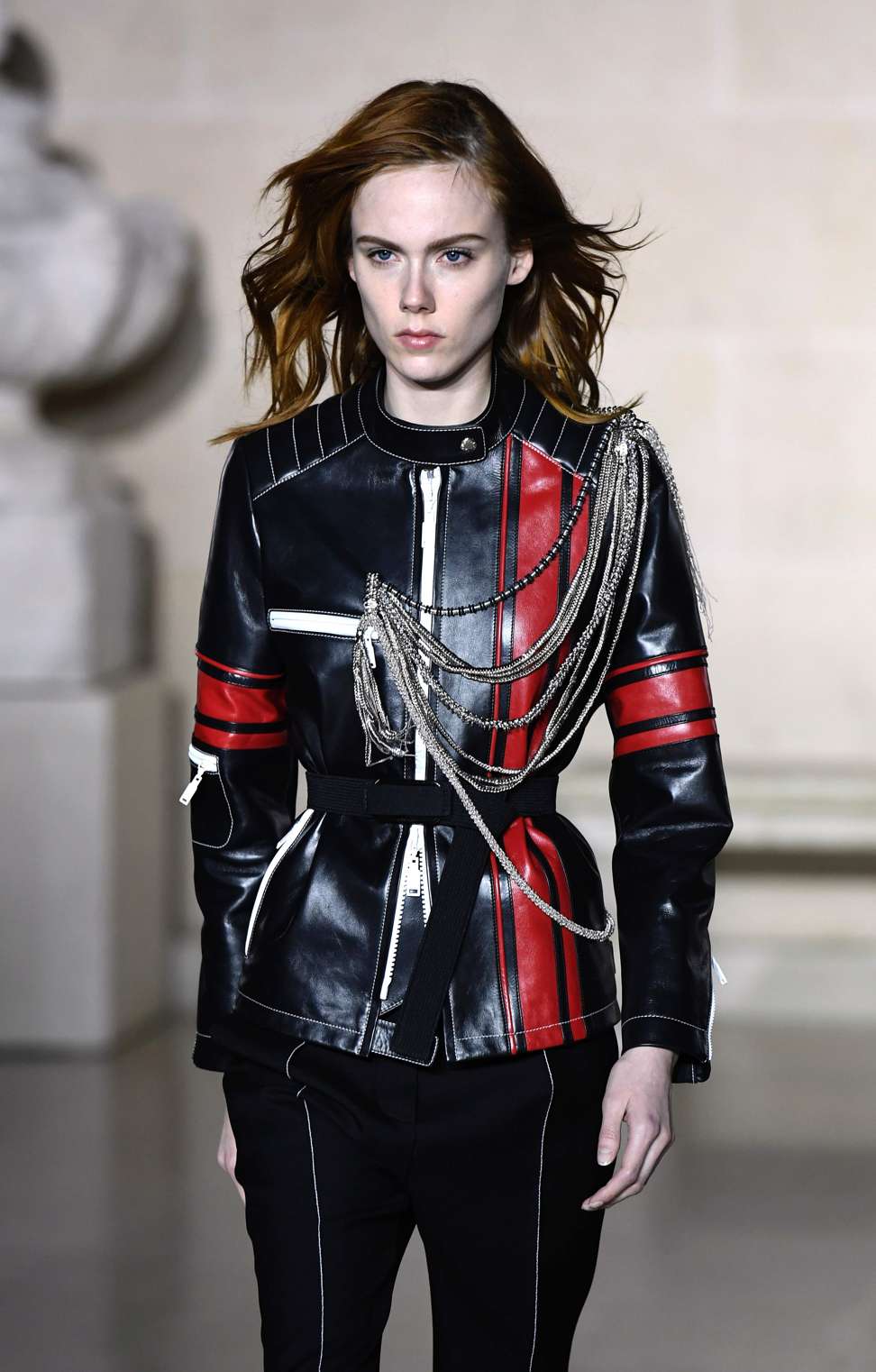 Last season's fit-and-flare pantsuits got a sporty update with a blue track-suit-esque version. The new collection also features street-inspired elements such as metallic aiguillette that adorned panelled leather jackets and shearling tops.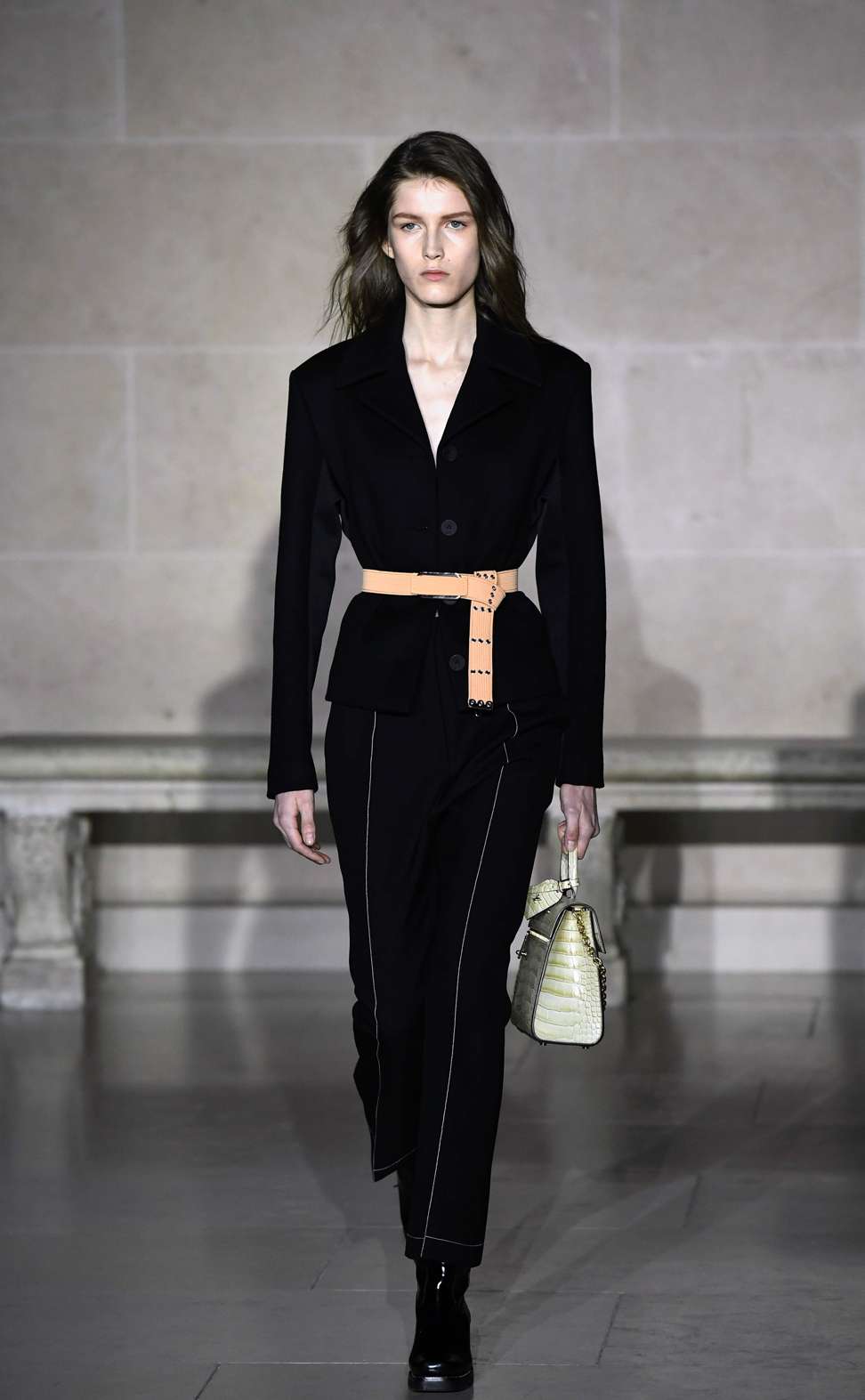 Those elements will for sure appeal to the Gen-Z princelings such as Jaden Smith, who was spotted on the stellar front row with other A-listers including Léa Seydoux, Jennifer Connelly, and Catherine Deneuve.
The evening slip dresses which cut at knee-length and featuring contrasting materials and lace insets, too offer alternative party wears for the too-cool-for-school clan.
WATCH THIS SPACE
STYLE is on the ground at this season's Paris Fashion Week. We'll be bringing you sneak previews, exclusive interviews, designer debuts and street style stars
Live Instagram updates from Paris Fashion Week
For more on Paris Fashion Week 2017, follow STYLE on Facebook, Instagram and Twitter