In this age of social and cultural sensitivity, we're not supposed to talk about other people, especially their looks. But I feel the tragic state of some men's attire compels me to speak up. The way some of them dress, I dare say it's a crime
against civility.
Some Cro-Magnons just have never had proper fashion or wardrobe guidance. Other guys' dress sense is as lacking as reason is from Donald Trump's head. As a woman about town and style expert, I feel it's my duty and obligation to offer help and advice. I'm helping the fashion underprivileged, lending my sartorial expertise to the apparel impaired and colour uncoordinated.
Of course, if a man tries to tell me what I should wear, I'll eviscerate him with a death stare. But if he seriously wants to look presentable, I feel it is my duty and obligation to be his Professor Higgins, tell him his rags are hideous, and transform male Eliza Doolittle to Mr GQ.
Here are my six basic rules:
1. No sports gear! If you're playing ball or watching the game at home, jerseys and uniforms are fine. But while attending anything in public that is not athletics-related, don't wear sweats, track pants, and running shoes – at least not those sneakers designed for sporting activity. Example: Y3 shoes are okay, because they're not designed for NBA players to wear in games.
2. Slim cut pants cropped way too short is not a good look. Thom Browne be damned. Few men can get away with this particular style. Unless you have proper style supervision, it's dangerous, you may hurt yourself, so just don't go near it. On a related note, don't wear shoes without socks. Men's ankles are not sexy.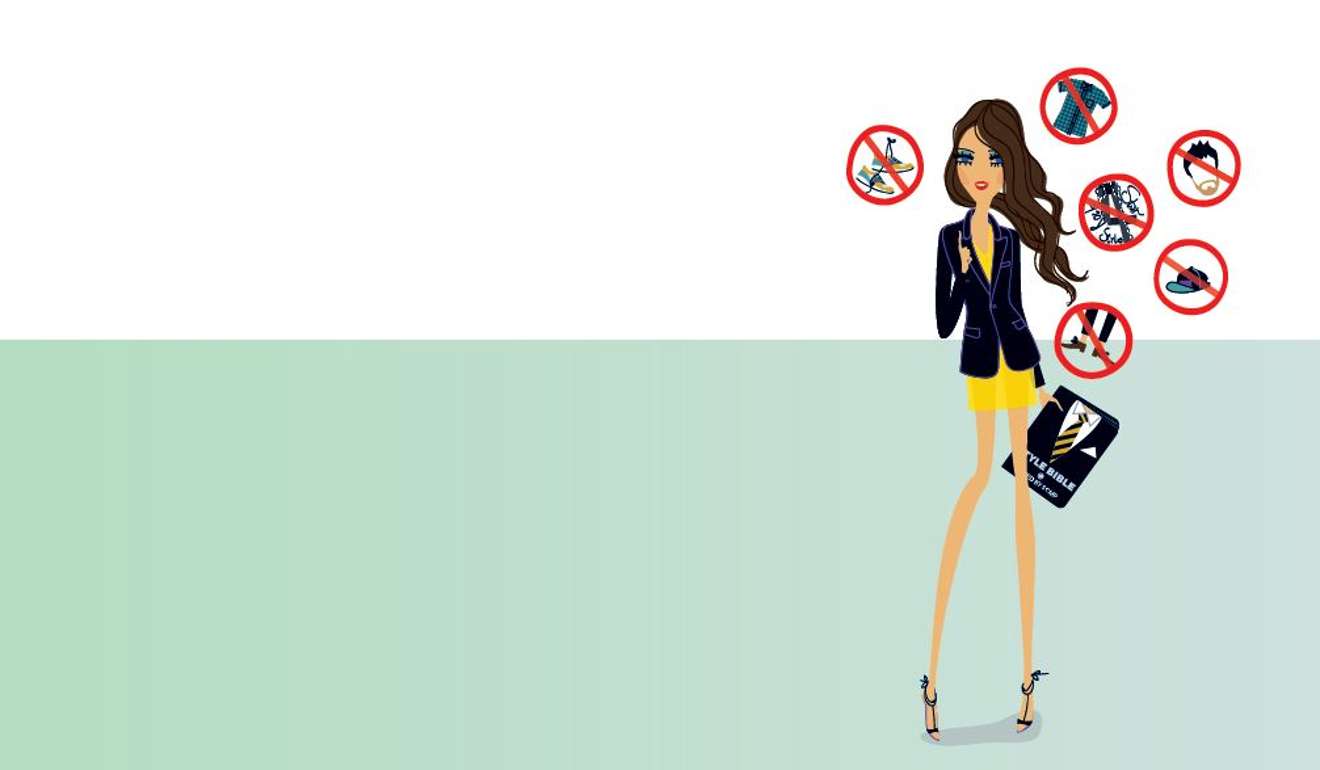 3. Unless you're going for nerd chic, avoid short-sleeved shirts. Most simply don't look good. If we see any man wearing a too-colourful kaftan, a Hawaiian or bowling shirt, we will assume he is merely someone's wing man or the bottom end of an entourage.
4. Leather pants are horror shows. Do you want to look like the biker from Village People or a member of Def Leppard? There is nothing rock star about shiny tight trousers and no top that can match them. It's only acceptable to wear them bare-chested while starting a fight club.
5. Facial hair is so 2016. Honestly dudes, your beards, moustaches, goatees and any other scratchy face follicle needs to be shaved off now. No woman enjoys rubbing their face against it. The look is tired and passe. While you're at it, cut that man bun off too.
6. Other moves to avoid: baseball caps (when it's not sunny nor daytime), sunglasses indoors (same reason), Abercrombie & Fitch shirts (it moved on, so should you), big bling-y watches (so you want to be a rapper?), and, oh yeah, cheap sloppy suits like those of President Trump.
Illustration: MAXIM SAVVA / ILLUSTRATIONROOM.COM.AU
Follow our Aristocrat as she attends the city's hottest parties and events.