In the whirlwind world of fashion weeks, Paris has its big-name luxury, Milan has its sexy glamour and New York has its chic modernity, but it's London that's known for its trendy and avant-garde edge of cool. By now, you'll have seen the runway shots of the F/W collections all over the Internet, so STYLE is taking you for an exclusive look behind the scenes of these polished performances.
Here, the designer bites her nails, the models settle in with a book; priceless garments are strewn everywhere while the looks that made the final cut are carefully steamed and hung on racks.
At some venues, the air is hushed and nervous backstage, while at others, the champagne is popped before the show even starts.
The one thing they all have in common is that this big and beautiful show is put on for one main reason – the sheer, exuberant joy of celebrating style.
Winter is coming – and it's going to be a beautiful one.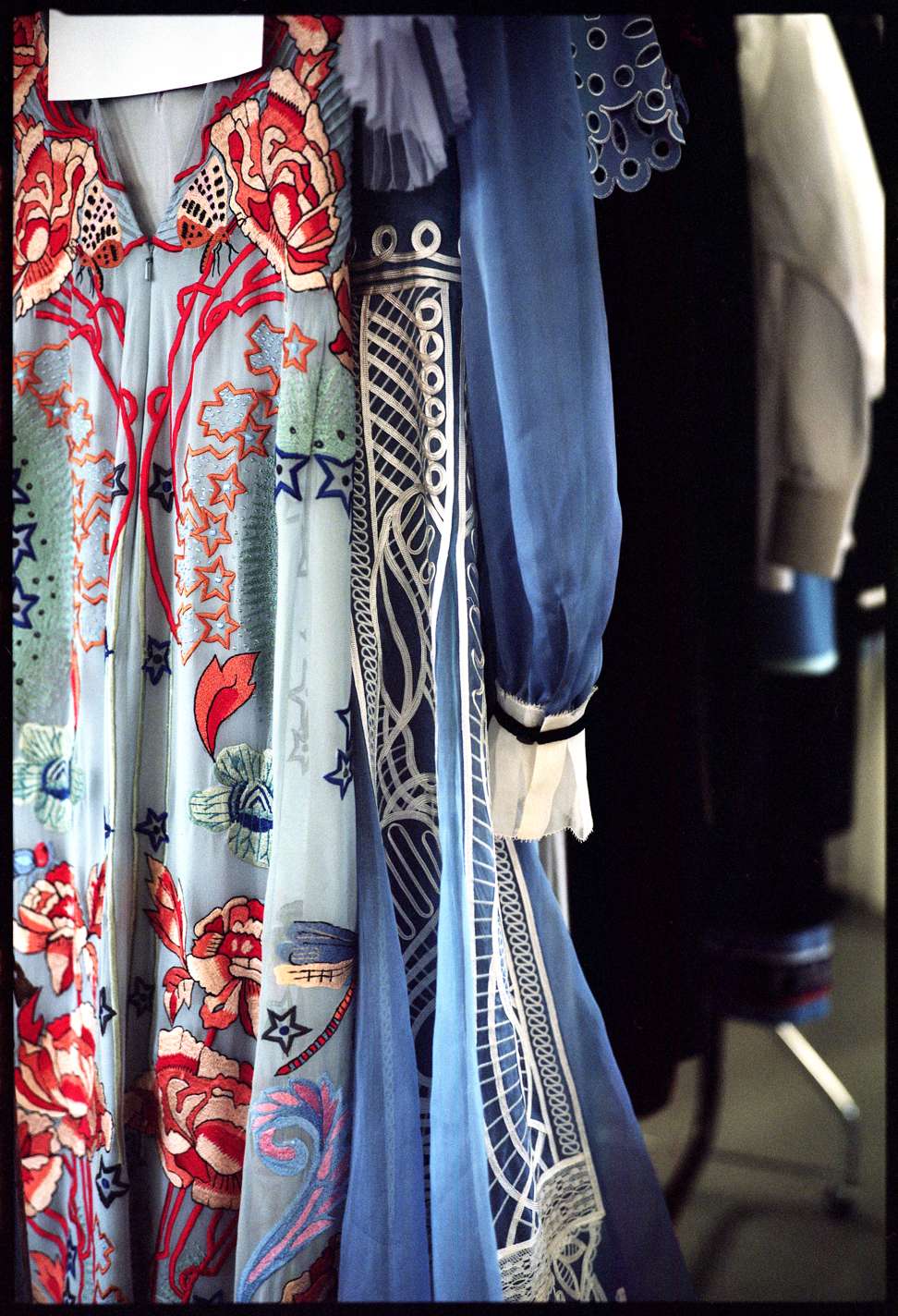 It's one hour until the show and Alice Temperley counts the seconds and scrutinises the collection one last time. It's a play between crisp pleats and soft dresses.
It's a warm cocoon of knitwear and jacquard skirts, a dreamy pool of soft hues and ethereal lines…and how not, when the designer calls these her "painted dreams"?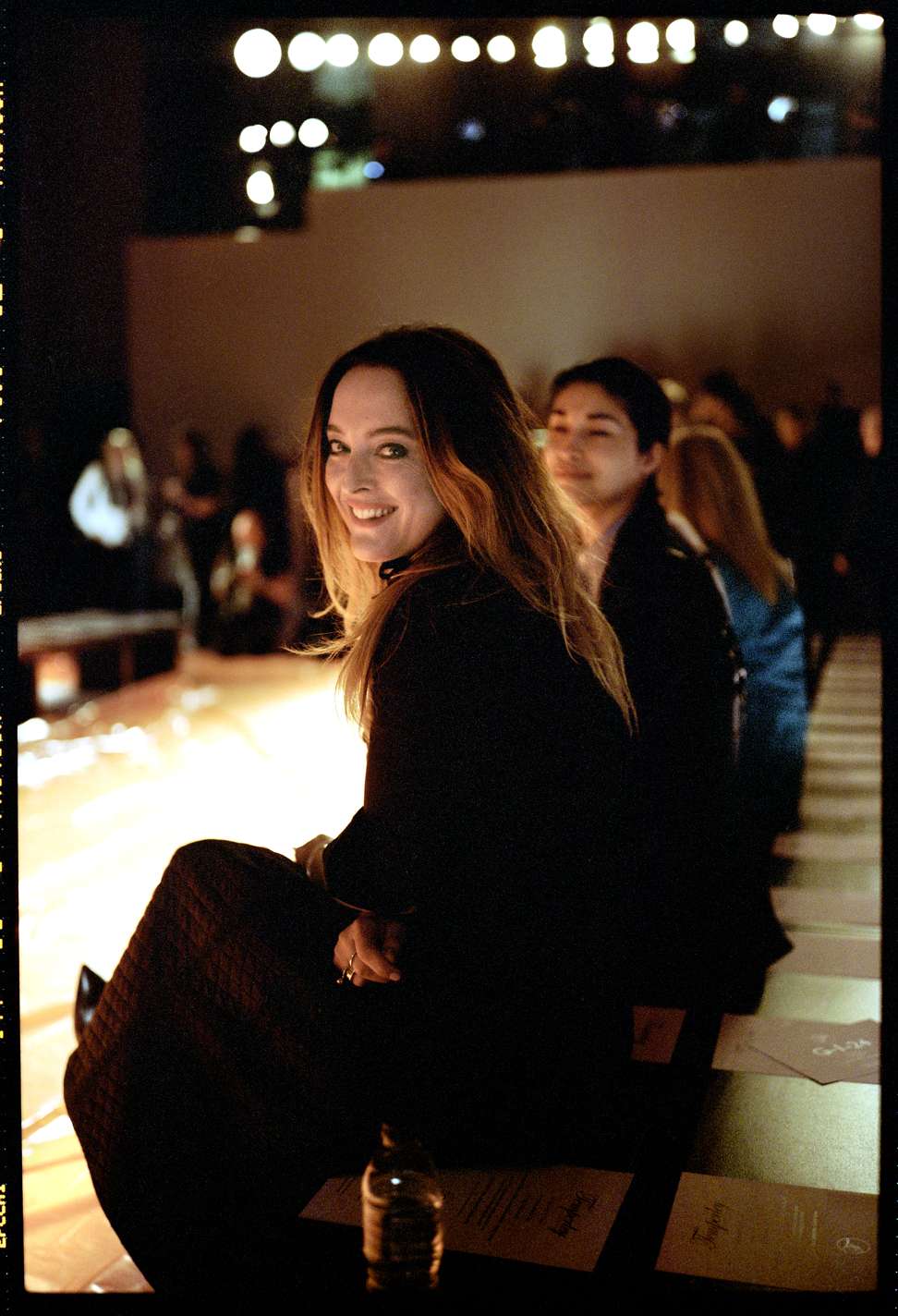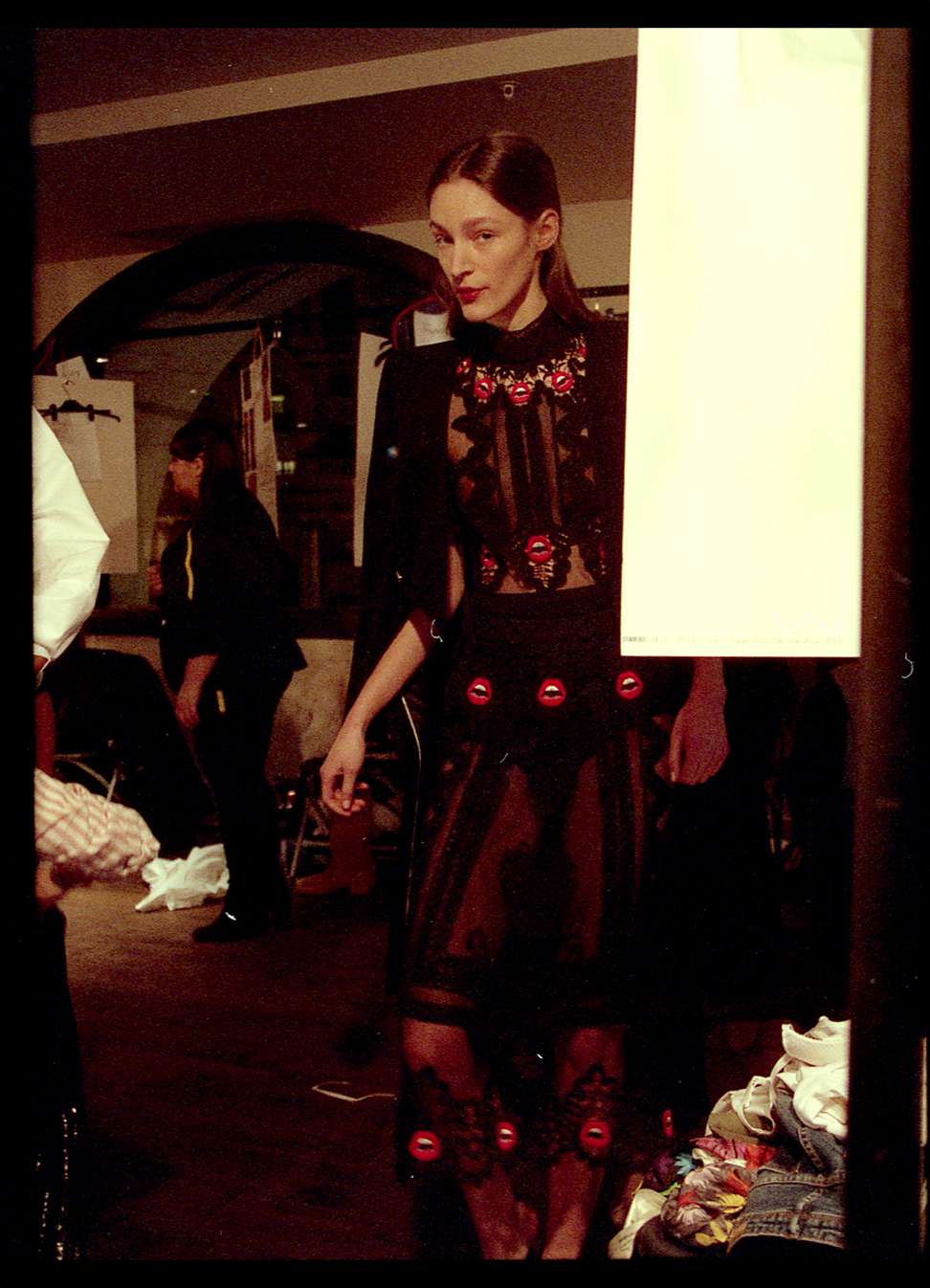 Antonio Berardi looks to a dead president for inspiration, and who can blame him, given the current POTUS? Wise words from JFK: "The problems of the world cannot possibly be solved by sceptics or cynics whose horizons are limited by the obvious realities. We need men who can dream of things that never were and ask why not?"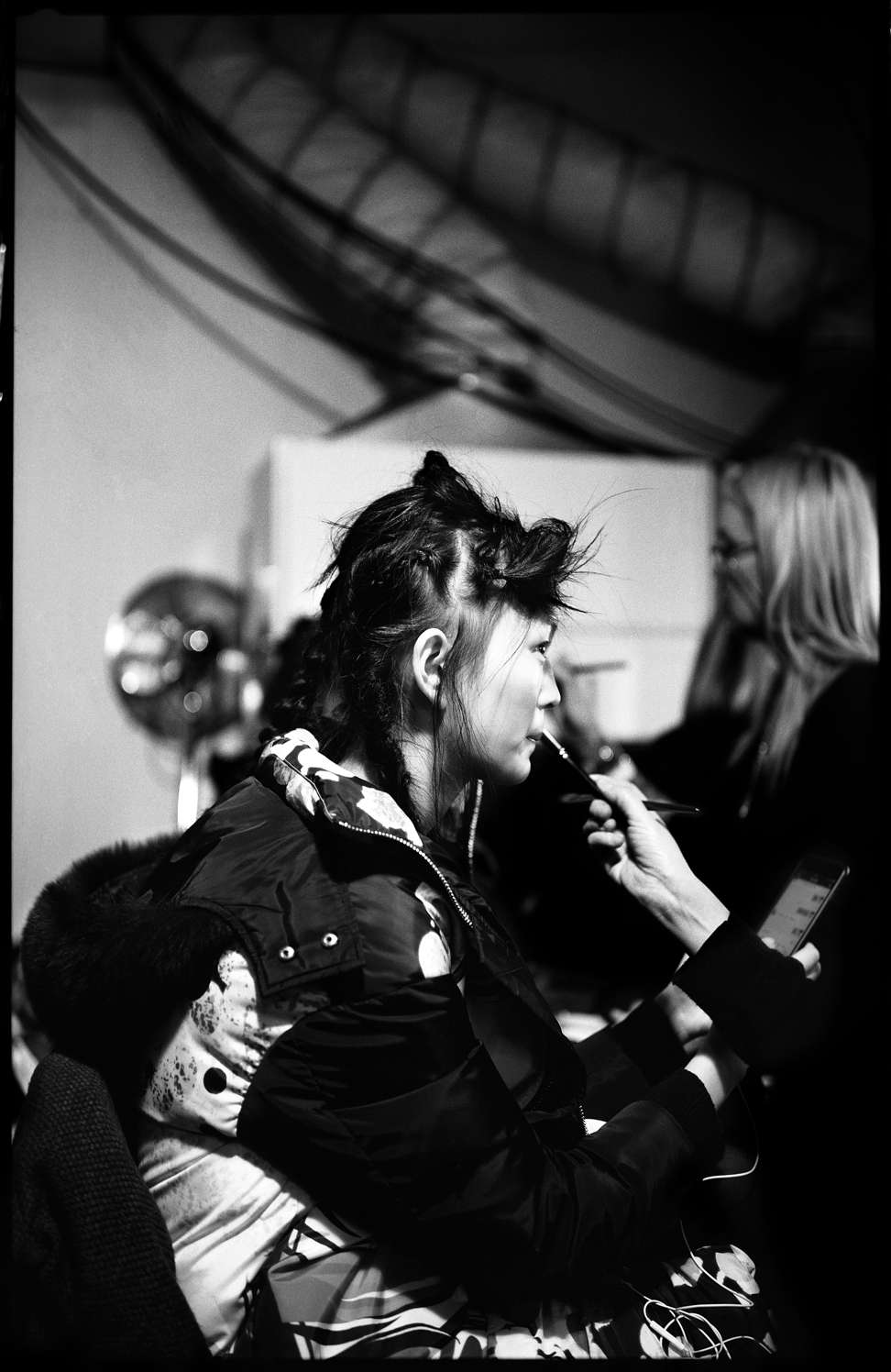 The fearless designer widens his own horizons and puts a twist on things, juxtaposing shiny metallics and bold cuts with quirky, feminine braids.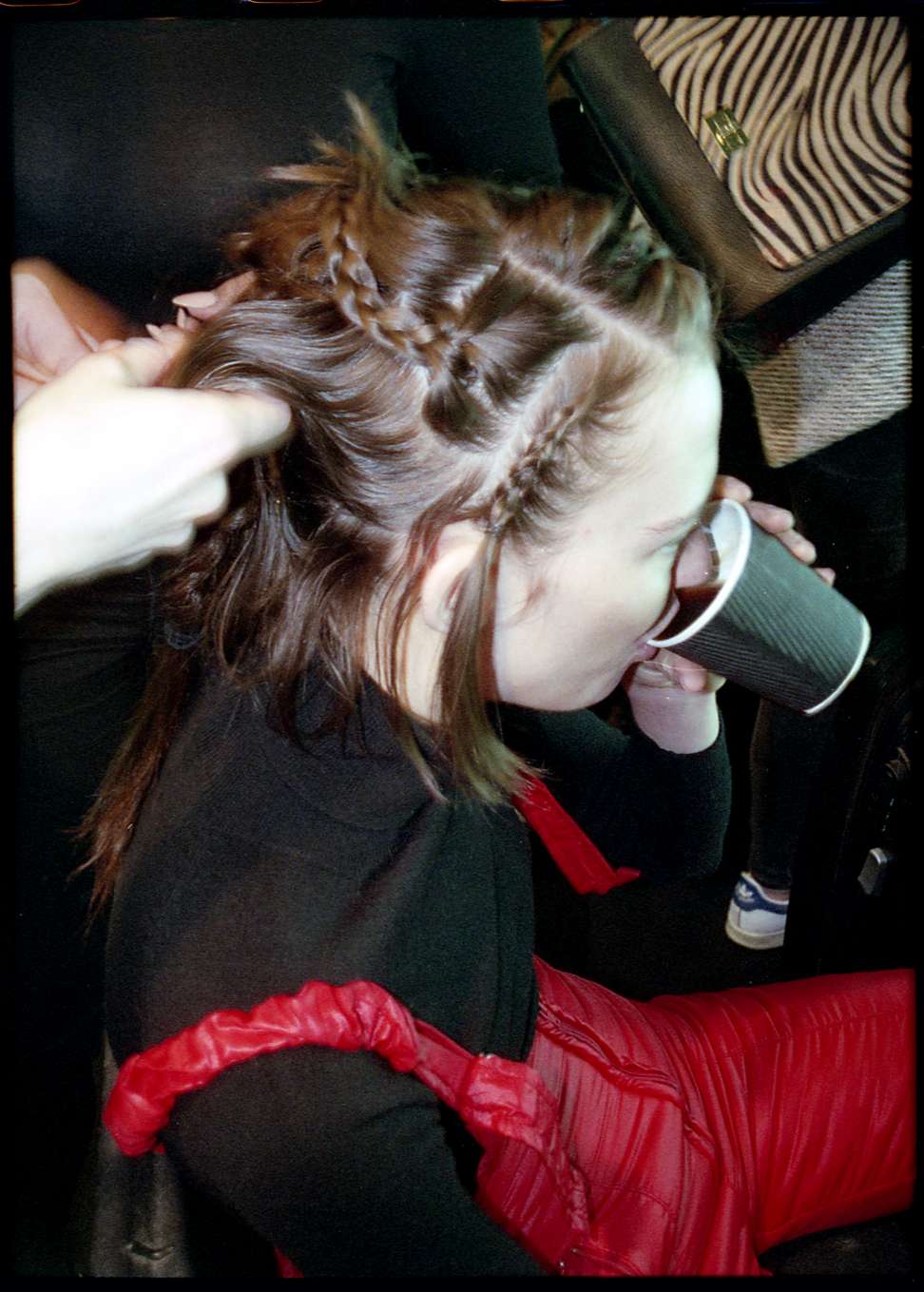 Winnie Harlow is hugging Julien Macdonald and for good reason – the designer has brought us sexy aliens. From final fittings at his studio to the last few moments before the show, it is a journey to another world.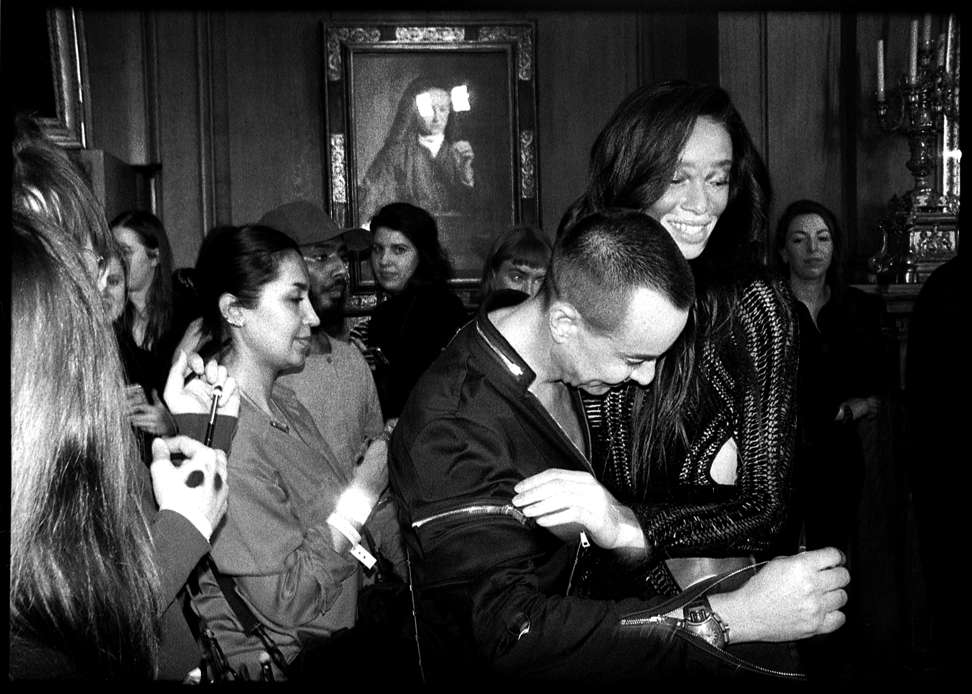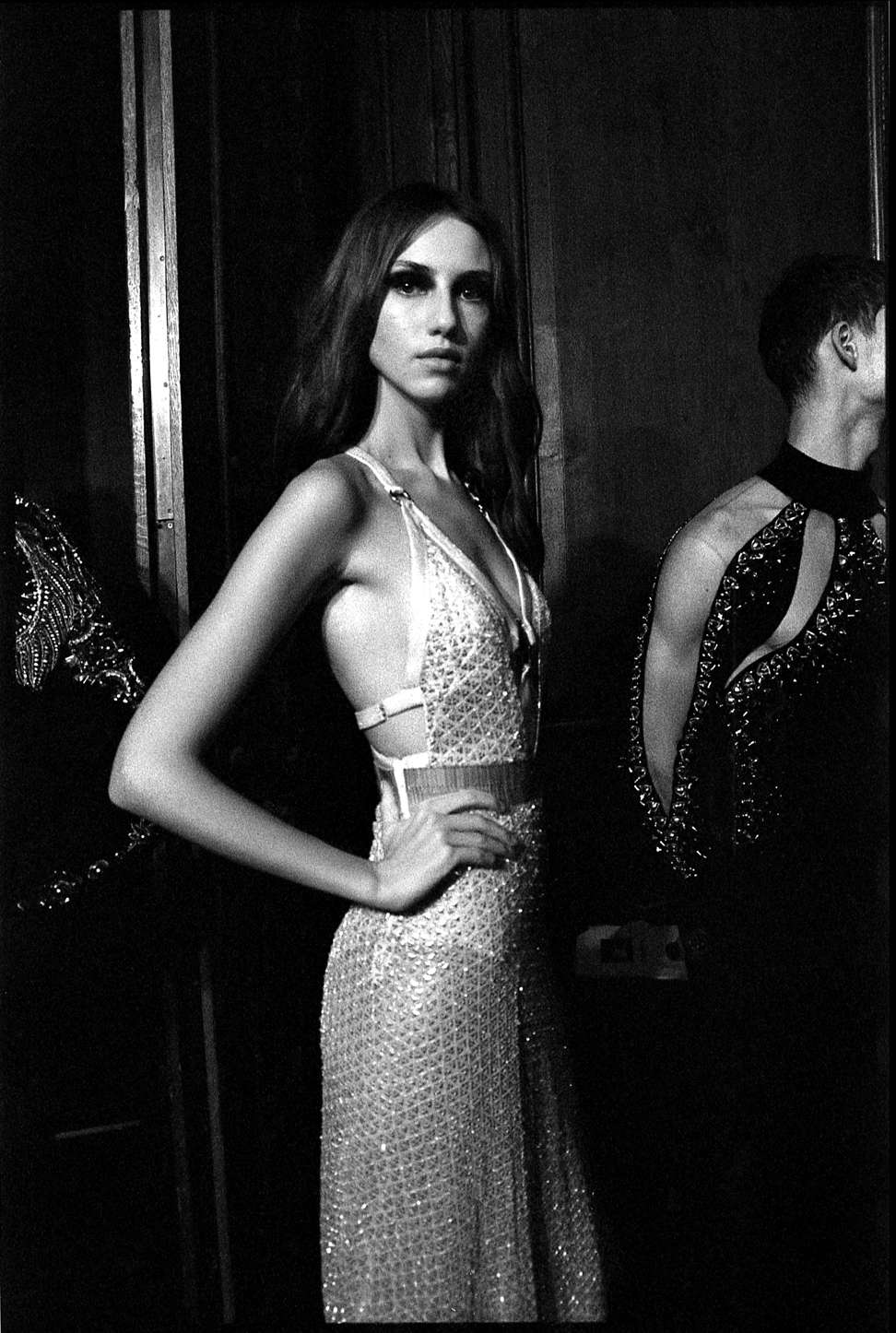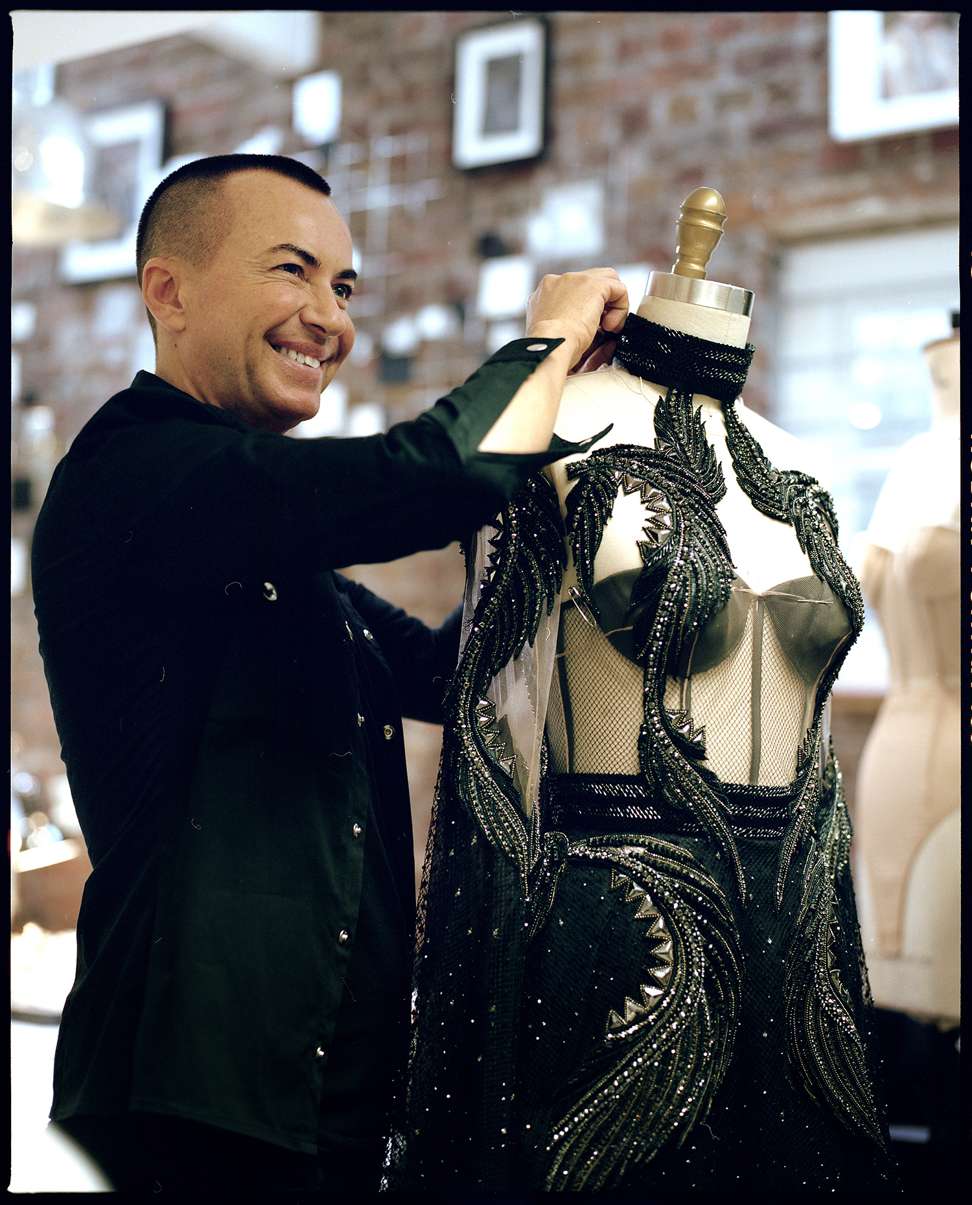 Science fiction becomes reality for a charmed space of time on Macdonald's catwalk – futuristic silhouettes, armour-like embellishments and a cold, fierce colour palette speak of apocalyptic awe.
For a model who has struggled all her life with being different, this is a stunning celebration of otherworldly beauty.
Hats on and legs up at Anya Hindmarch. Ice queens stride down catwalk glaciars donning fur hats, sunglasses, tongue-in-cheek accessories… and a scintillating surfeit of attitude.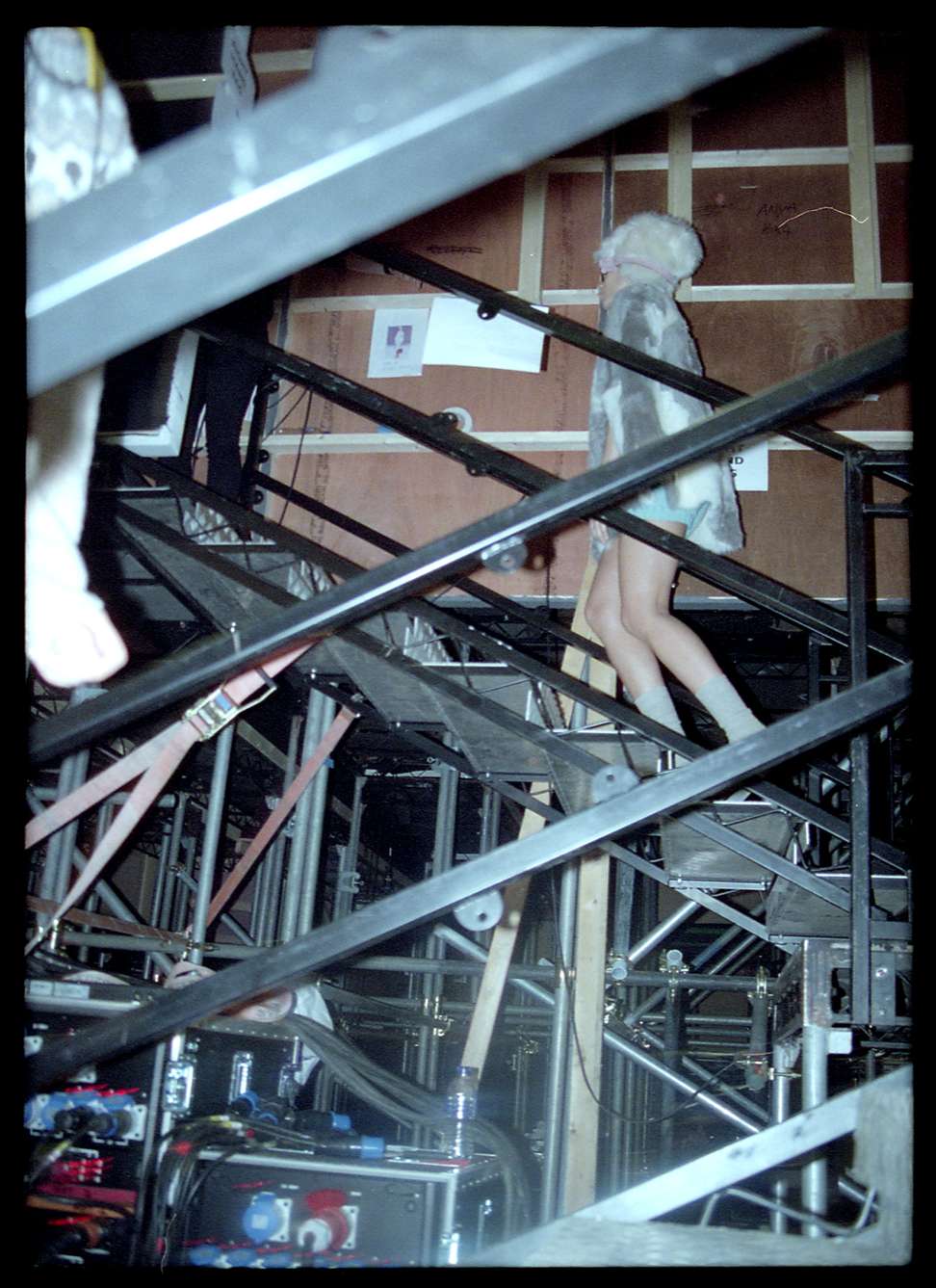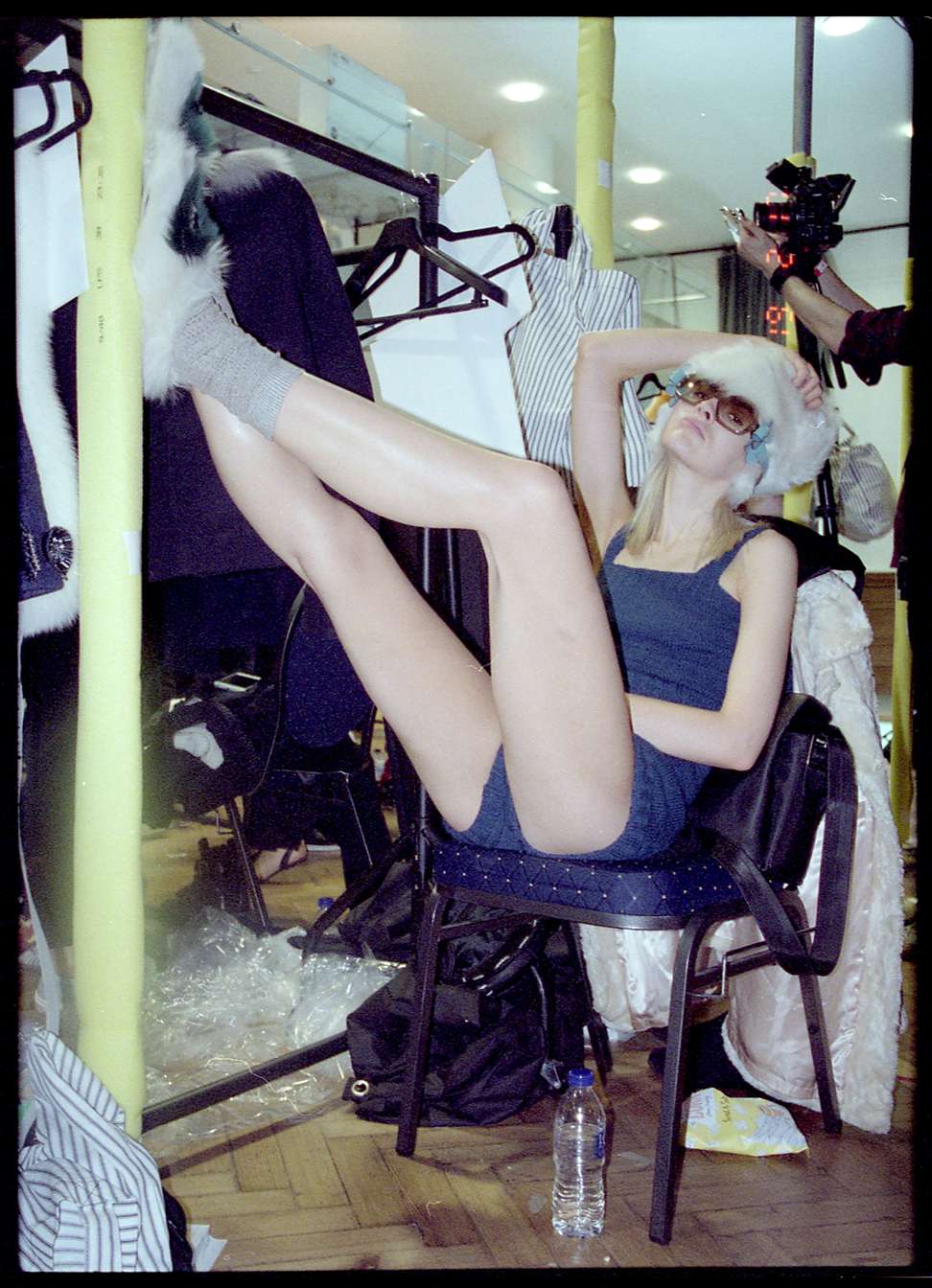 Eudon Choi doesn't have time for your frivolous frills and fancies. It's all austere awe on his runway as the designer channels minimalist architect Adolf Loos, whose essay "Ornament and Crime" advocates the elimination of adornment and the appreciation of stripped-down luxury.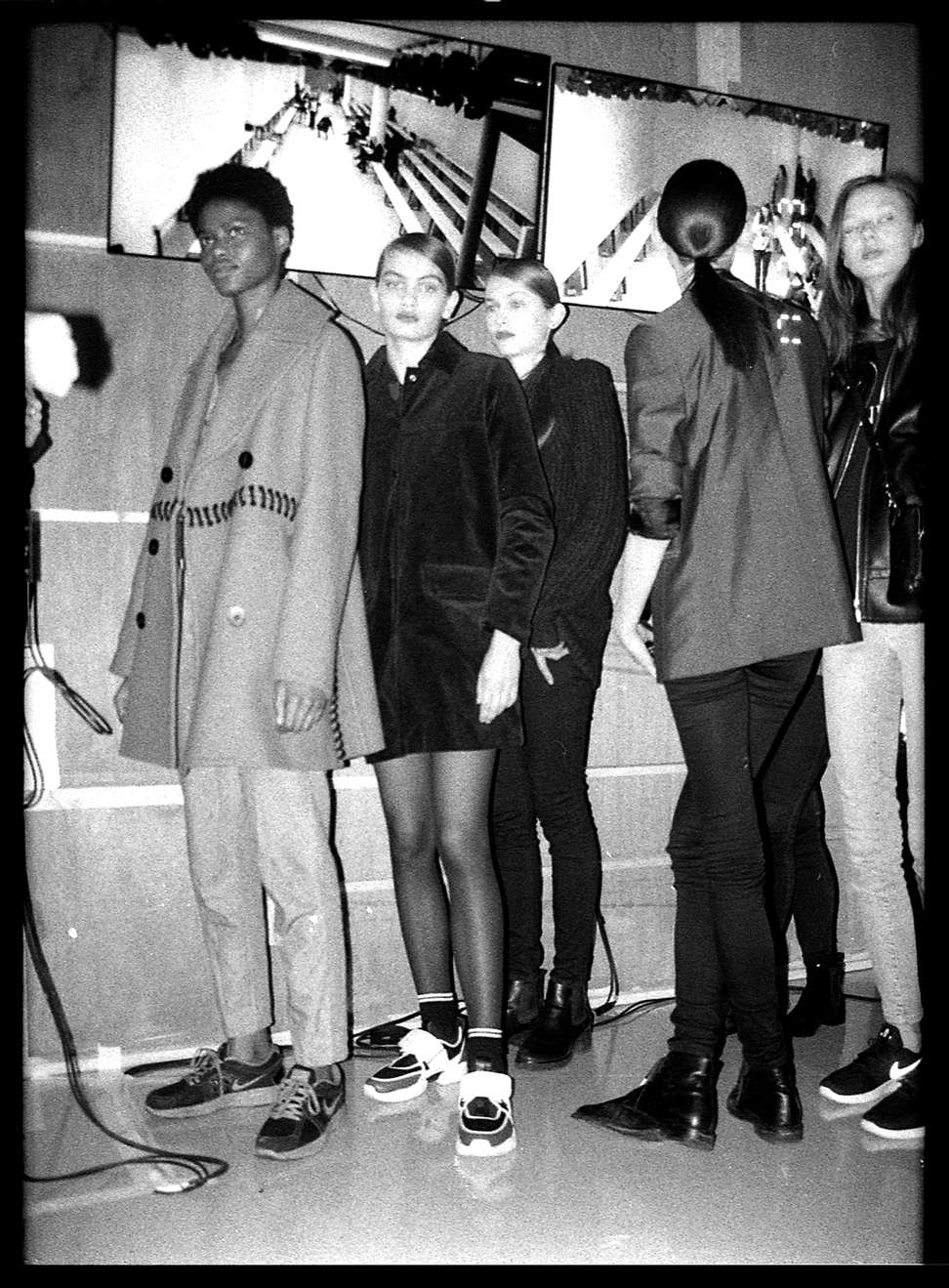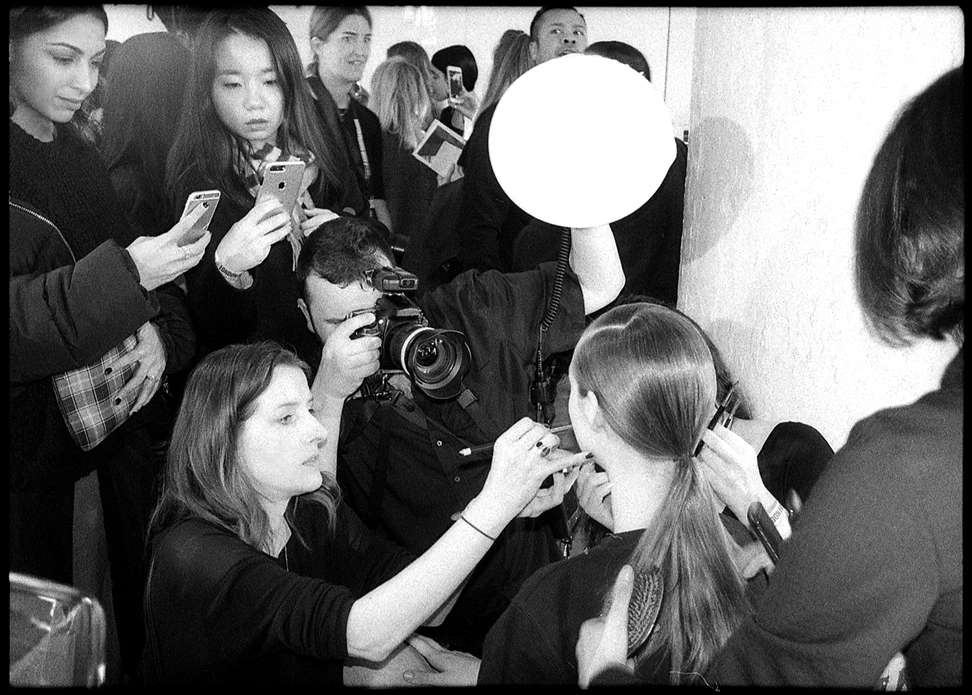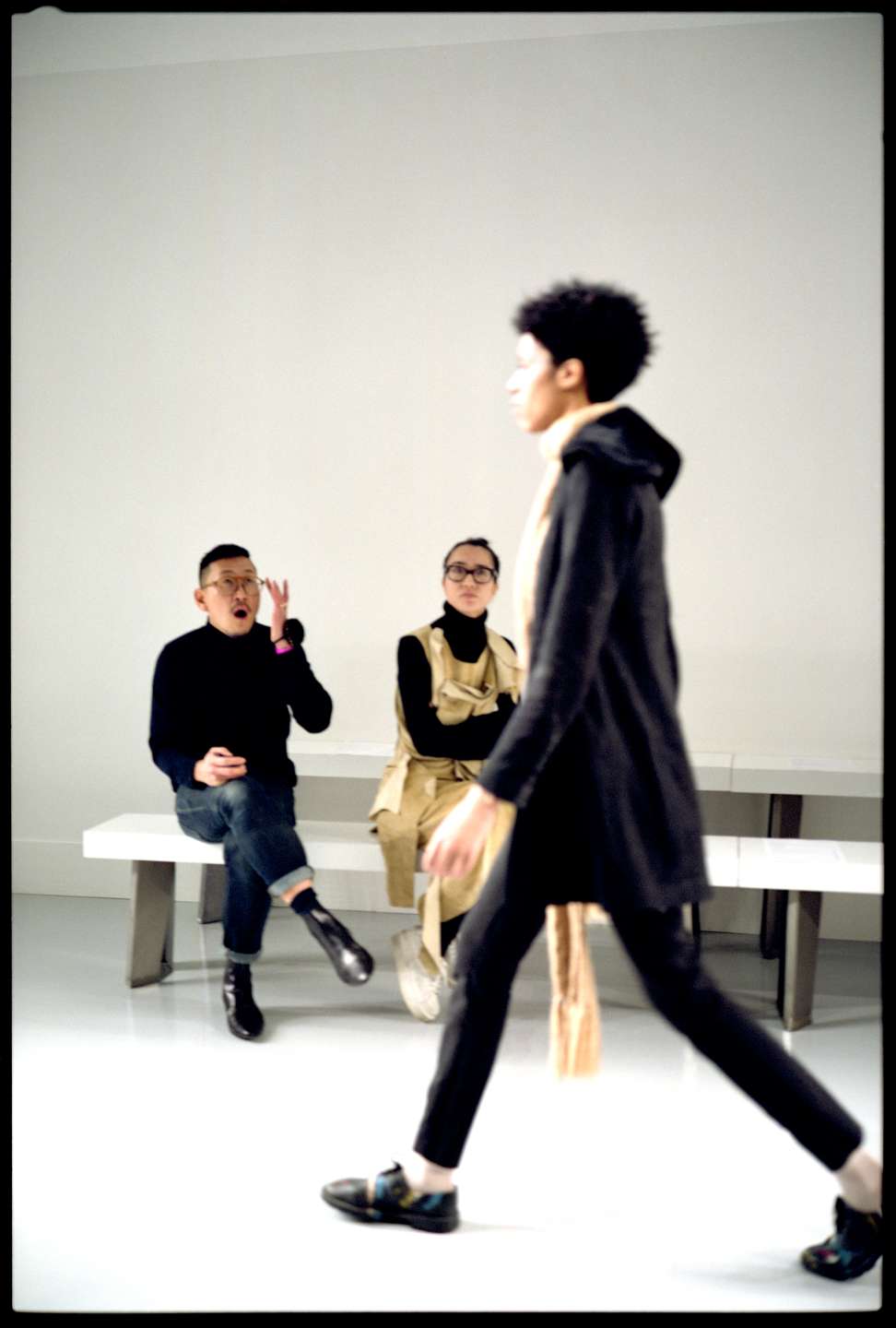 Ride 'em, cowgirl. House of Holland is an explosion of mohair and colour, a riot of tartan and lace. It doesn't make a lot of sense but it works.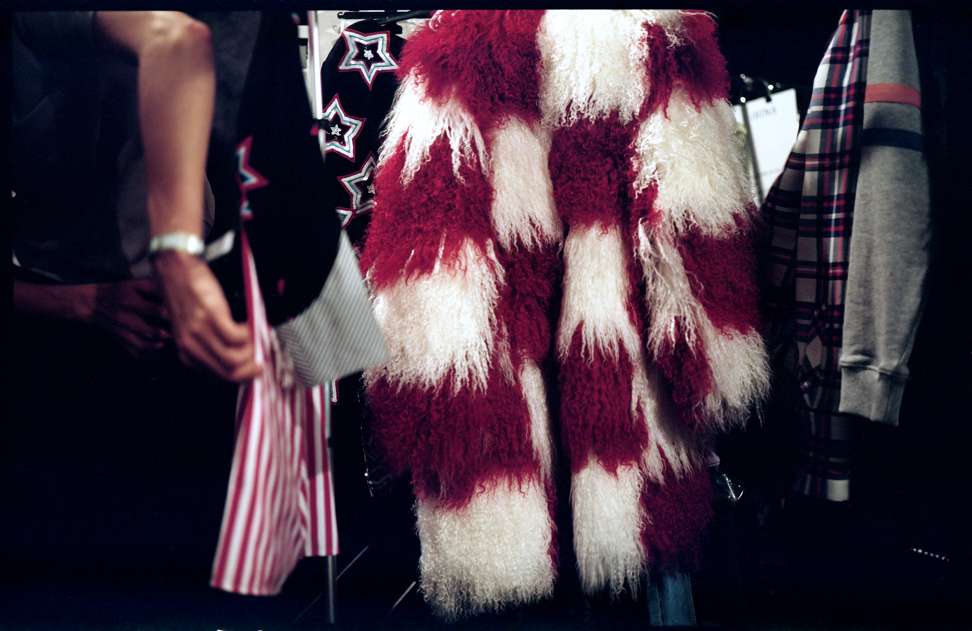 The show is titled "Daddy! Where's my car?" We don't know, honey, and we don't care – not when there are cowboy boots to dance in.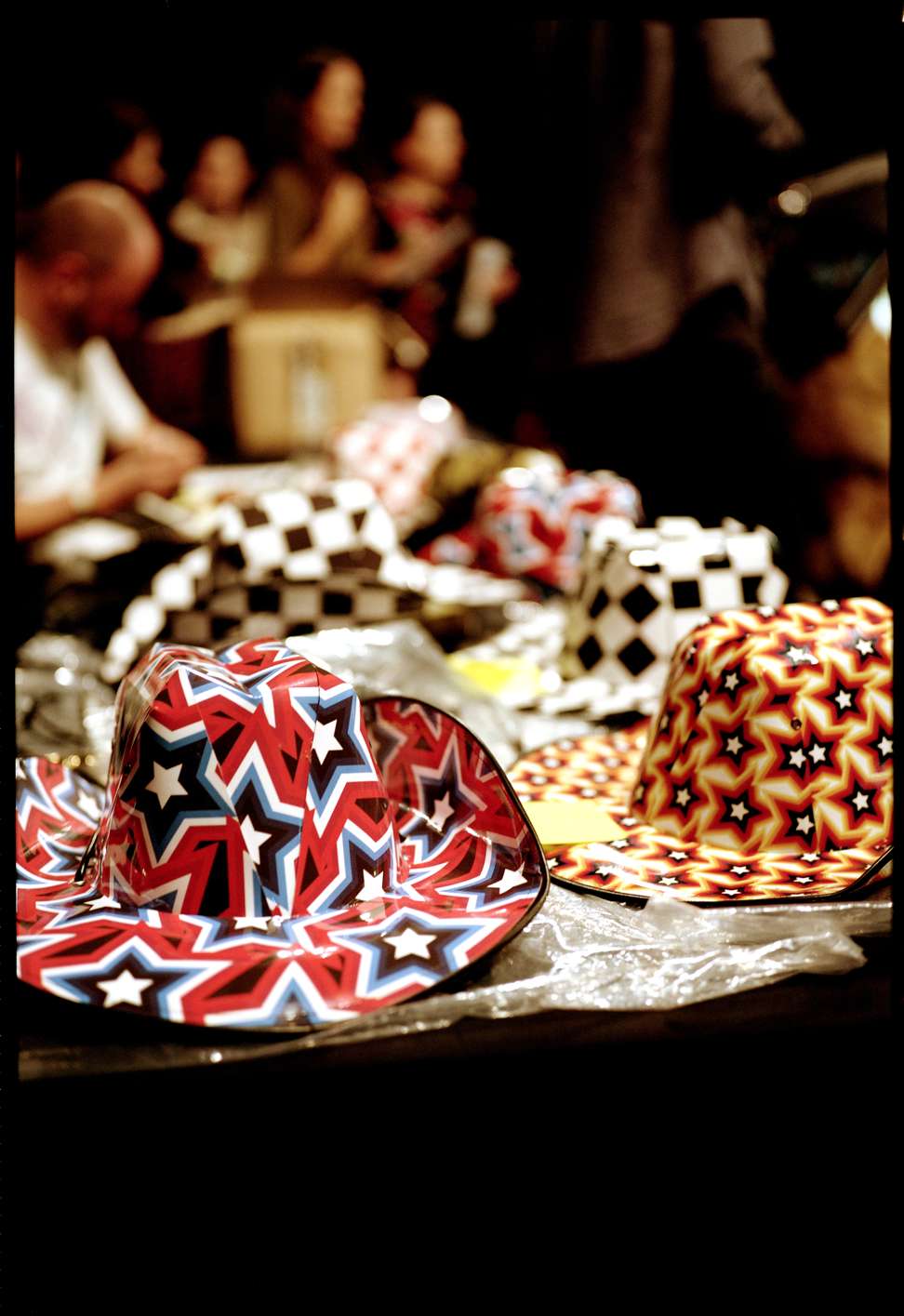 Aww.. JW Anderson is being shy. Well, the designer should lift his head up high because his collection is a success.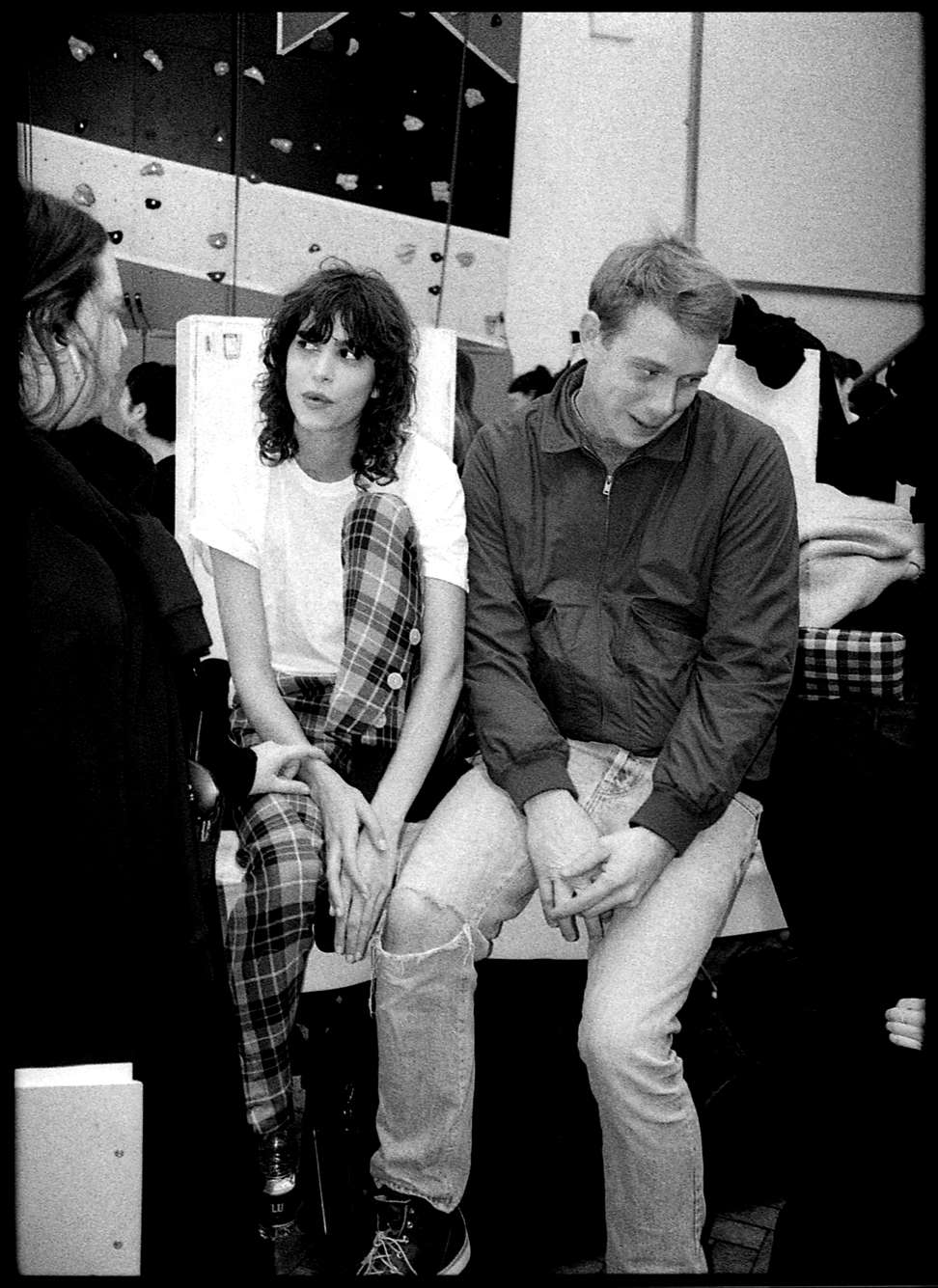 Models stalk the maze-like catwalk in a dizzying array of patterns and gorgeous colours.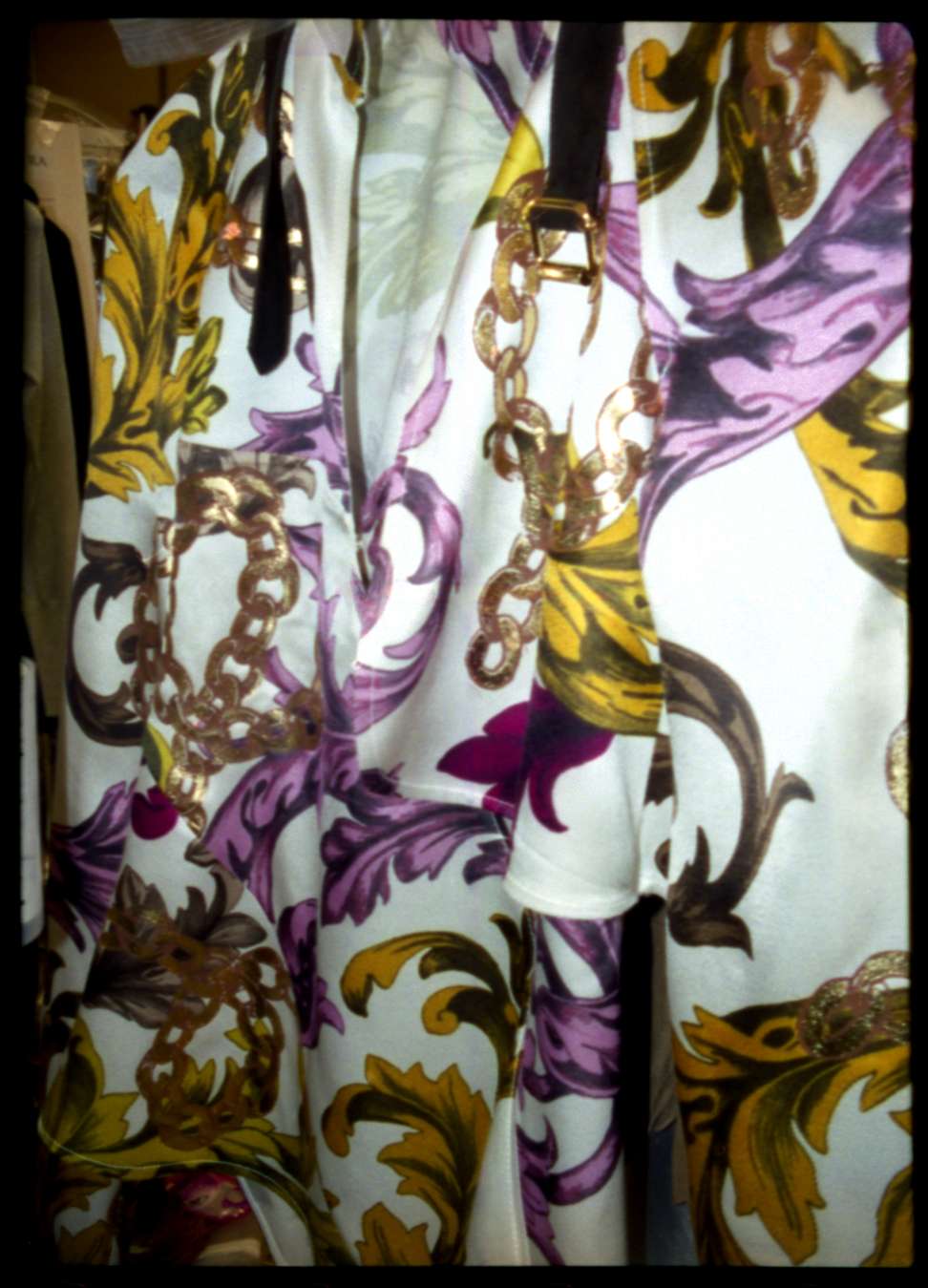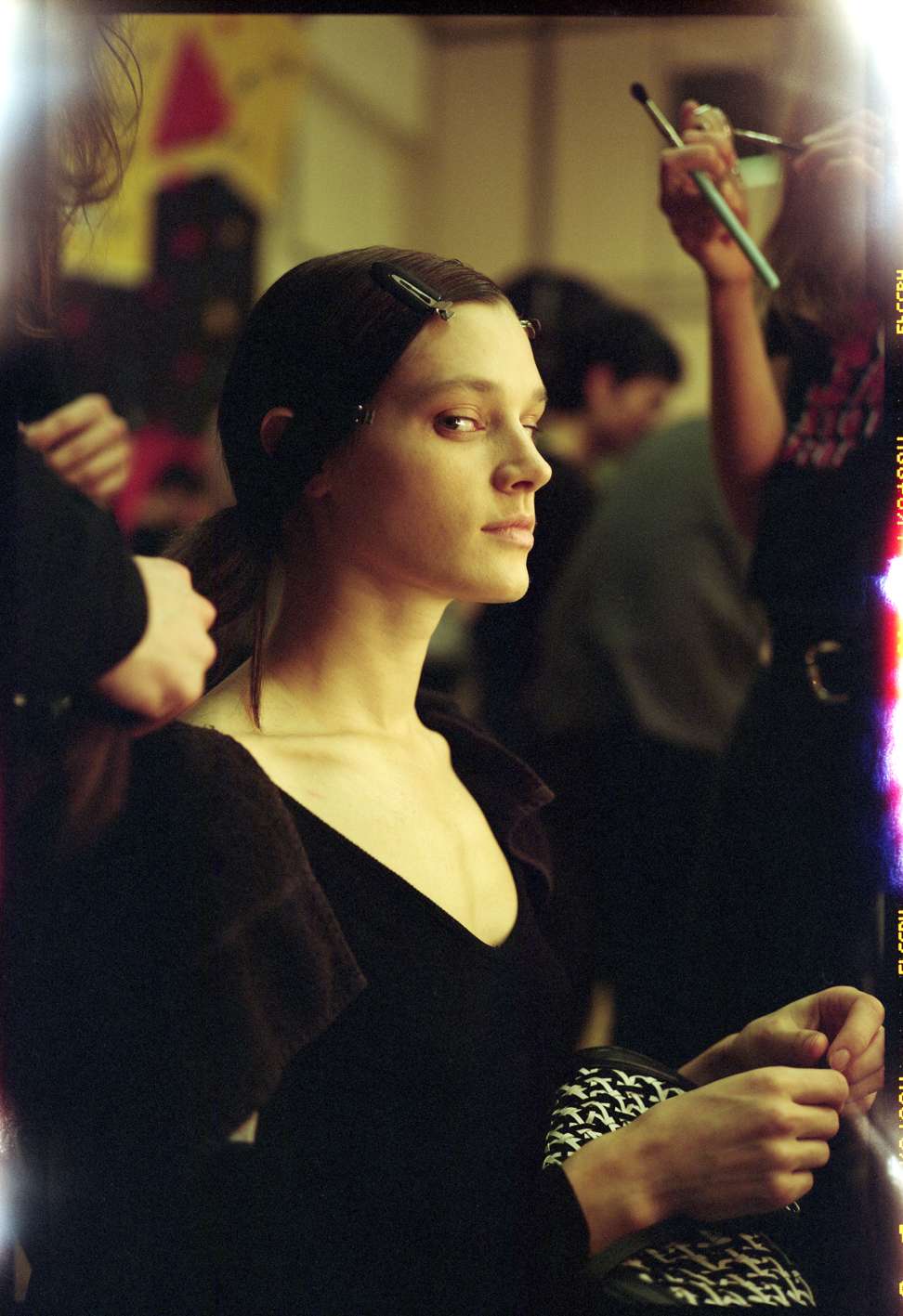 It's a pastel paradise of nostalgia over at Mulberry. The maison's F/W collection evokes pastoral pursuits and the lyrical beauty of the English countryside.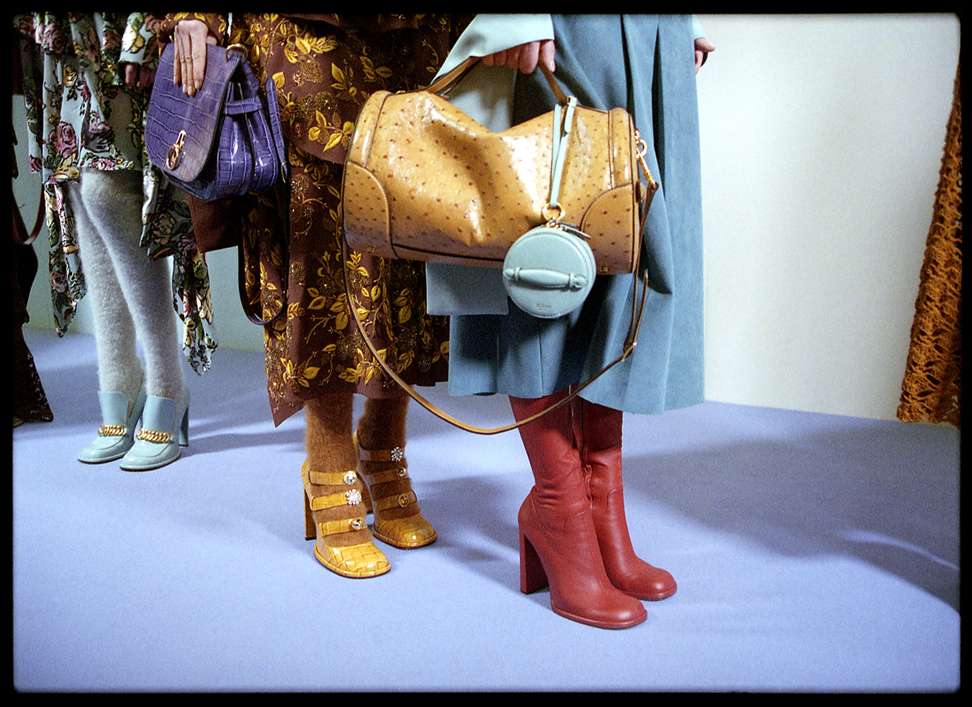 Think side-saddle cut skirts, easy waists, tweeds and roses; think lace, chains of pearls and foulard-knotted cuffs. It's another day in the life of an English aristocrat.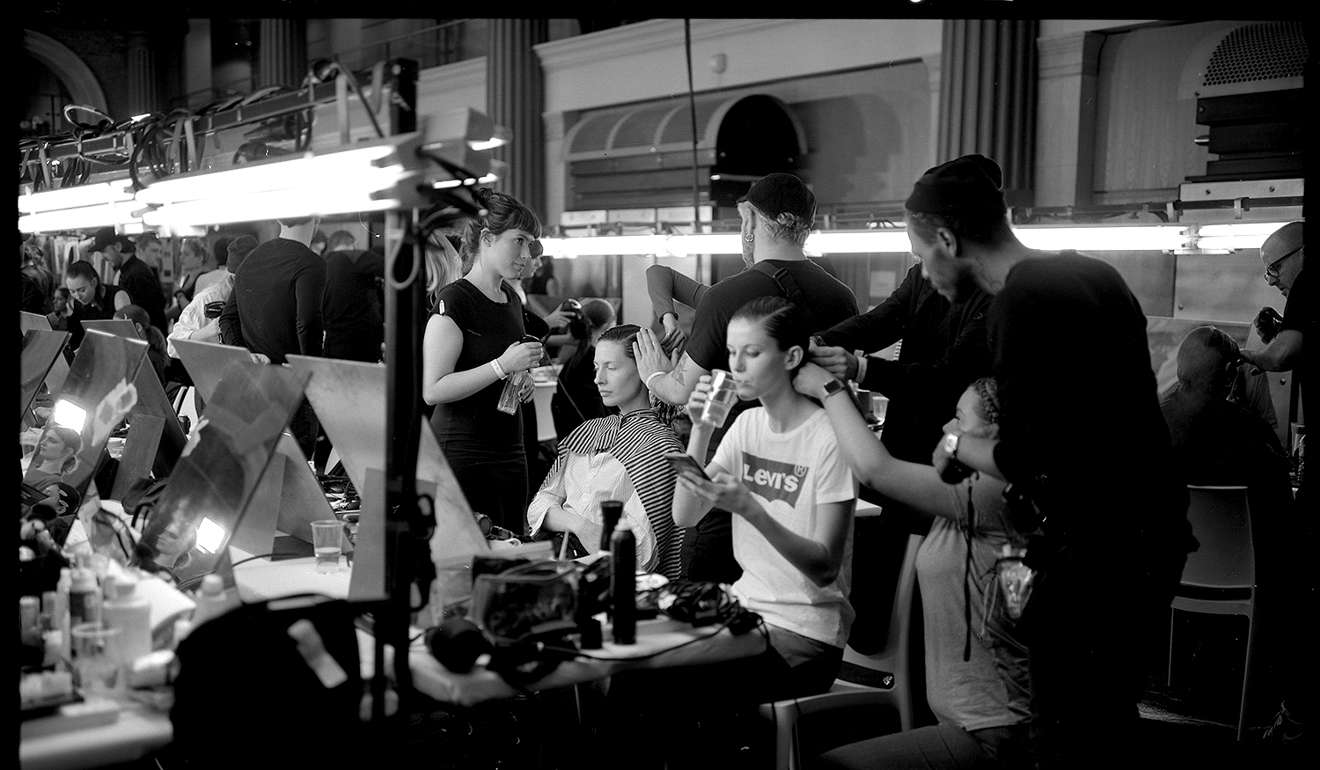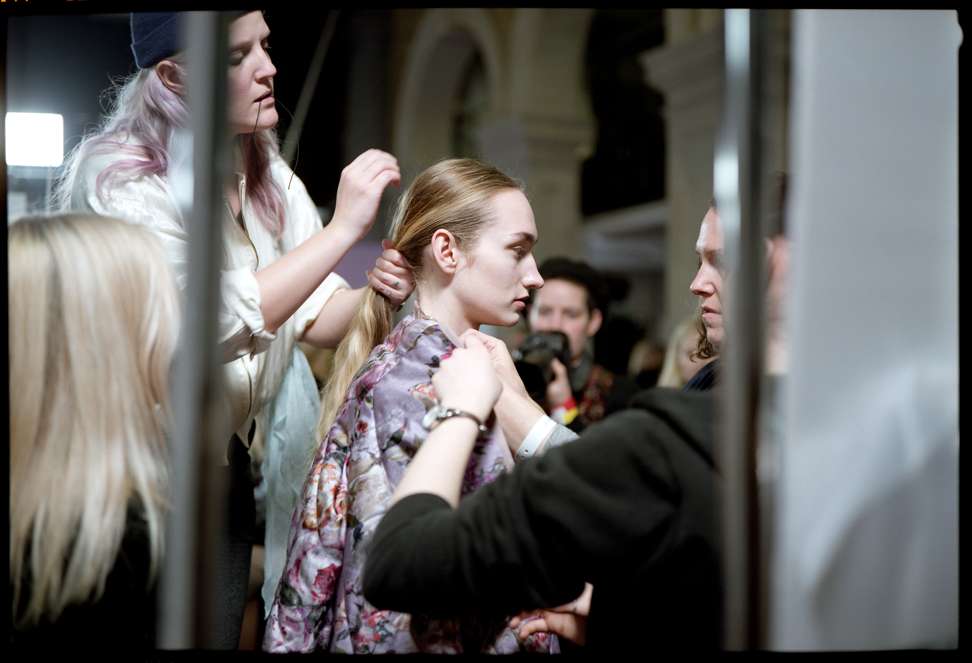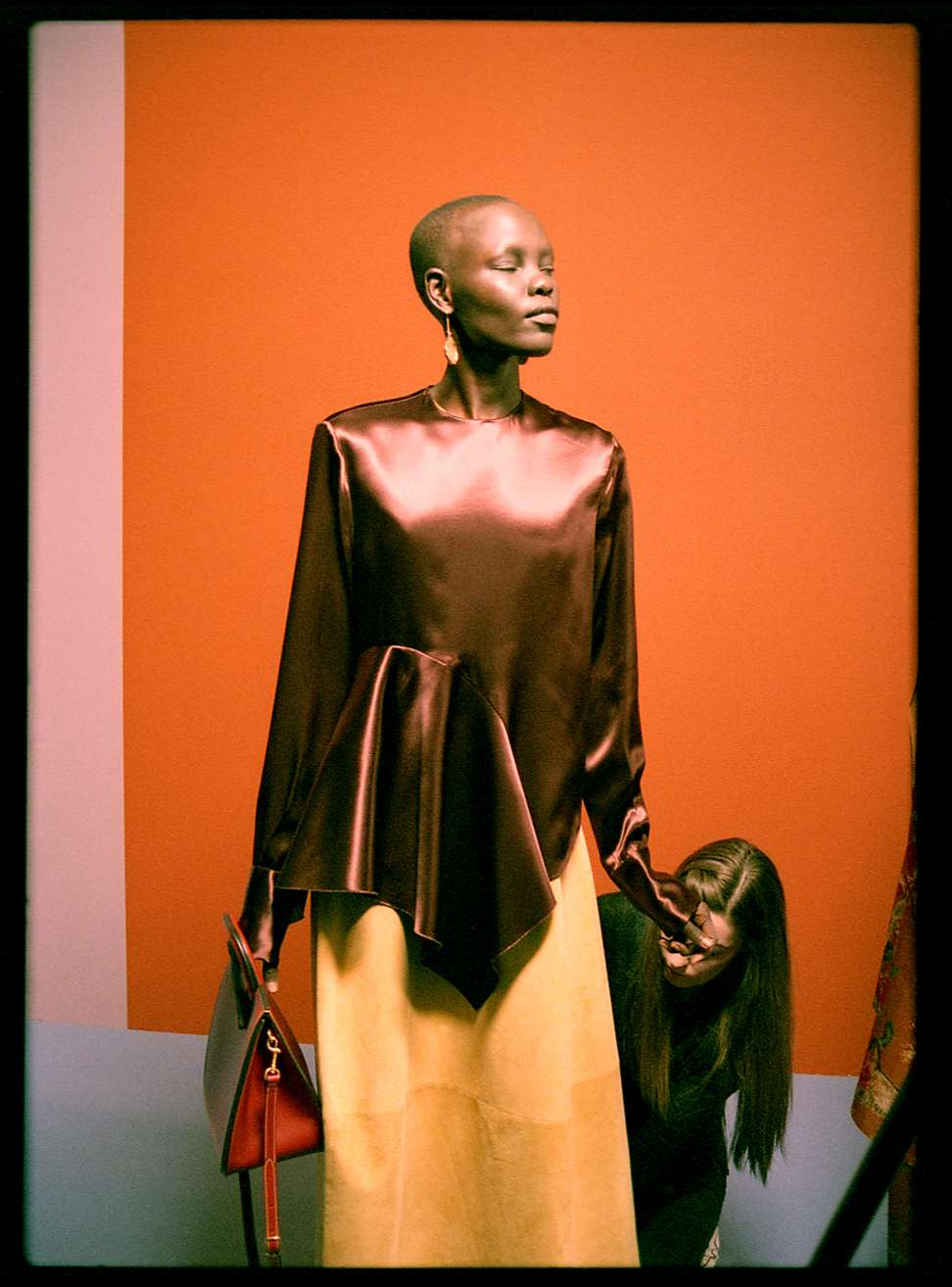 It's the calm before the storm at PORTS 1961. The looks are ready, the stage is set. A makeup artist puts down her brush, the models take a deep breath – it's a rare and treasured moment of peace.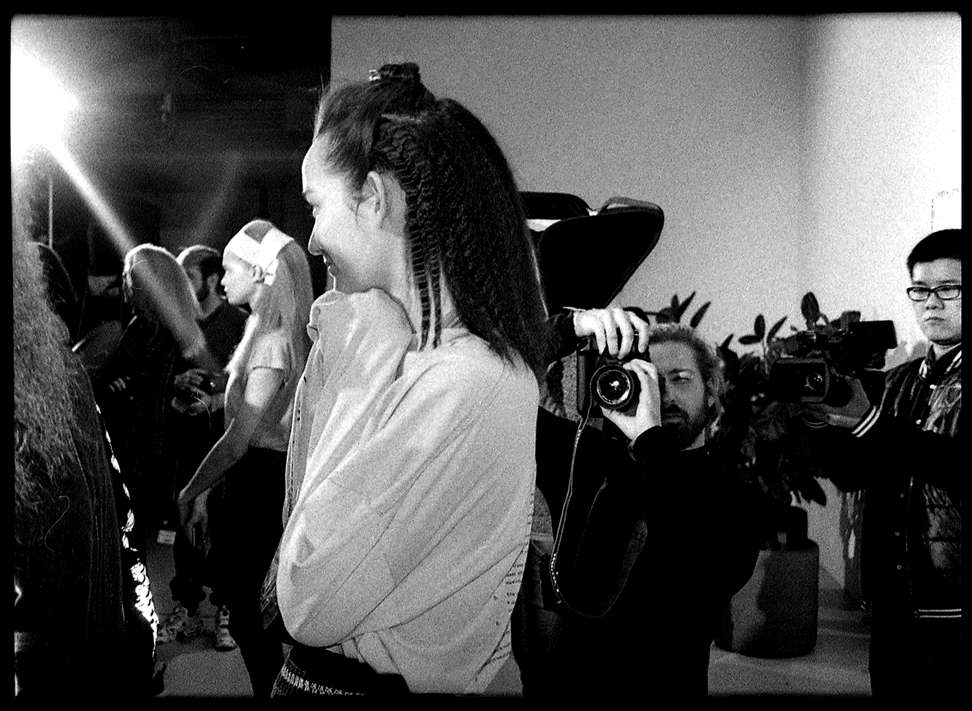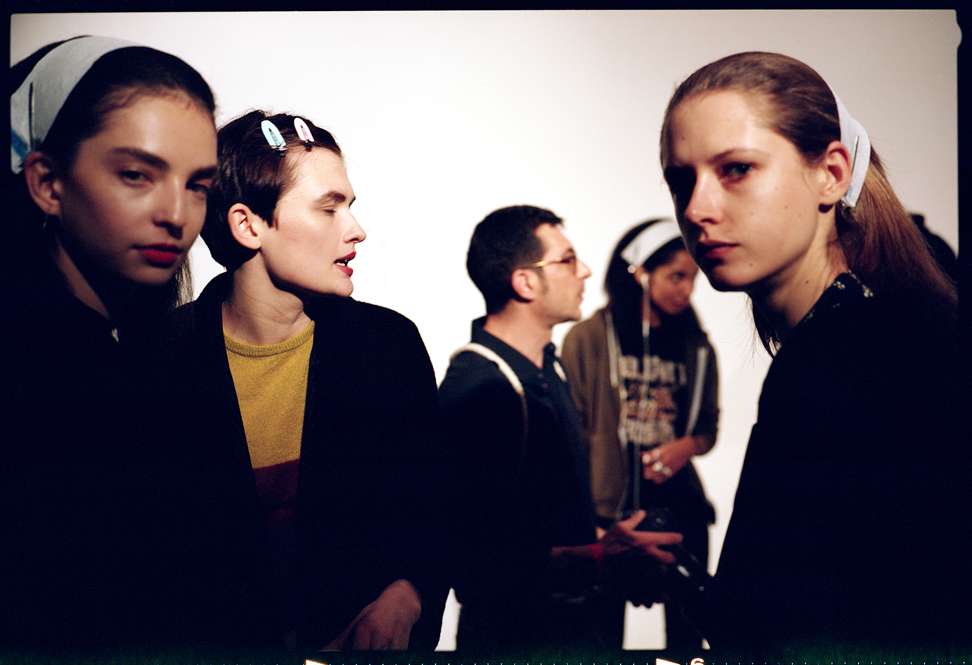 There is no shortage of art on the catwalk of Preen.
Graffitied installations serve as the perfect backdrop for the models, who are a completely different kind of canvas, wearing bright smears of lipstick and dreamy swirls of colours and patterns.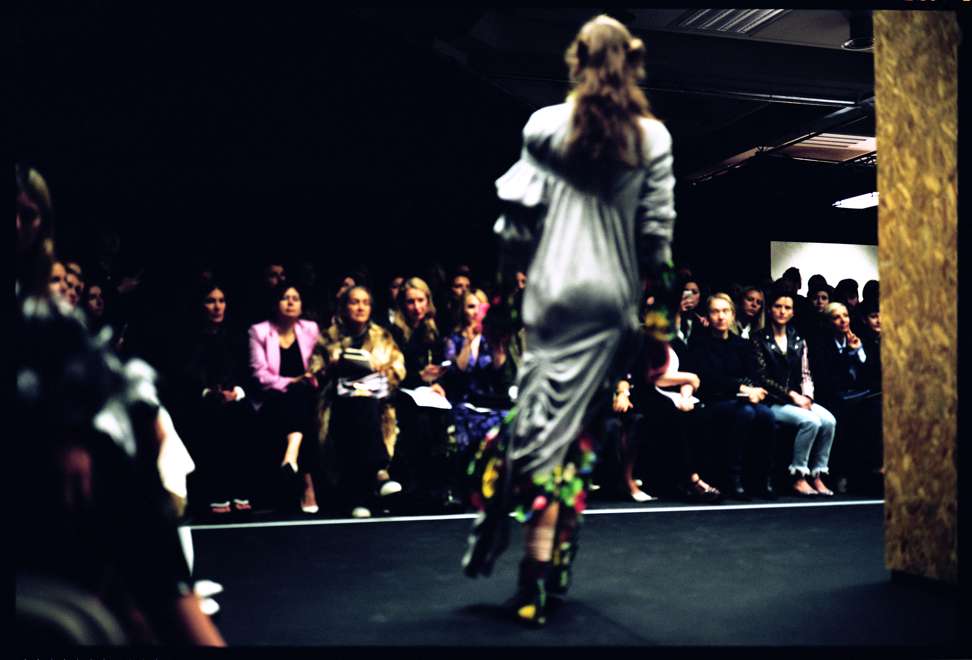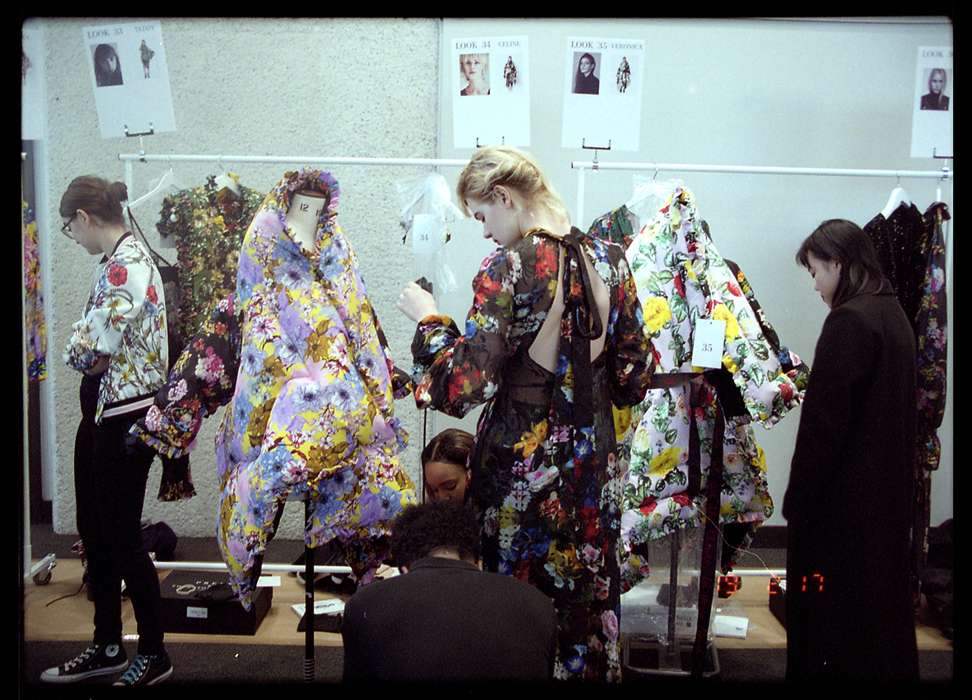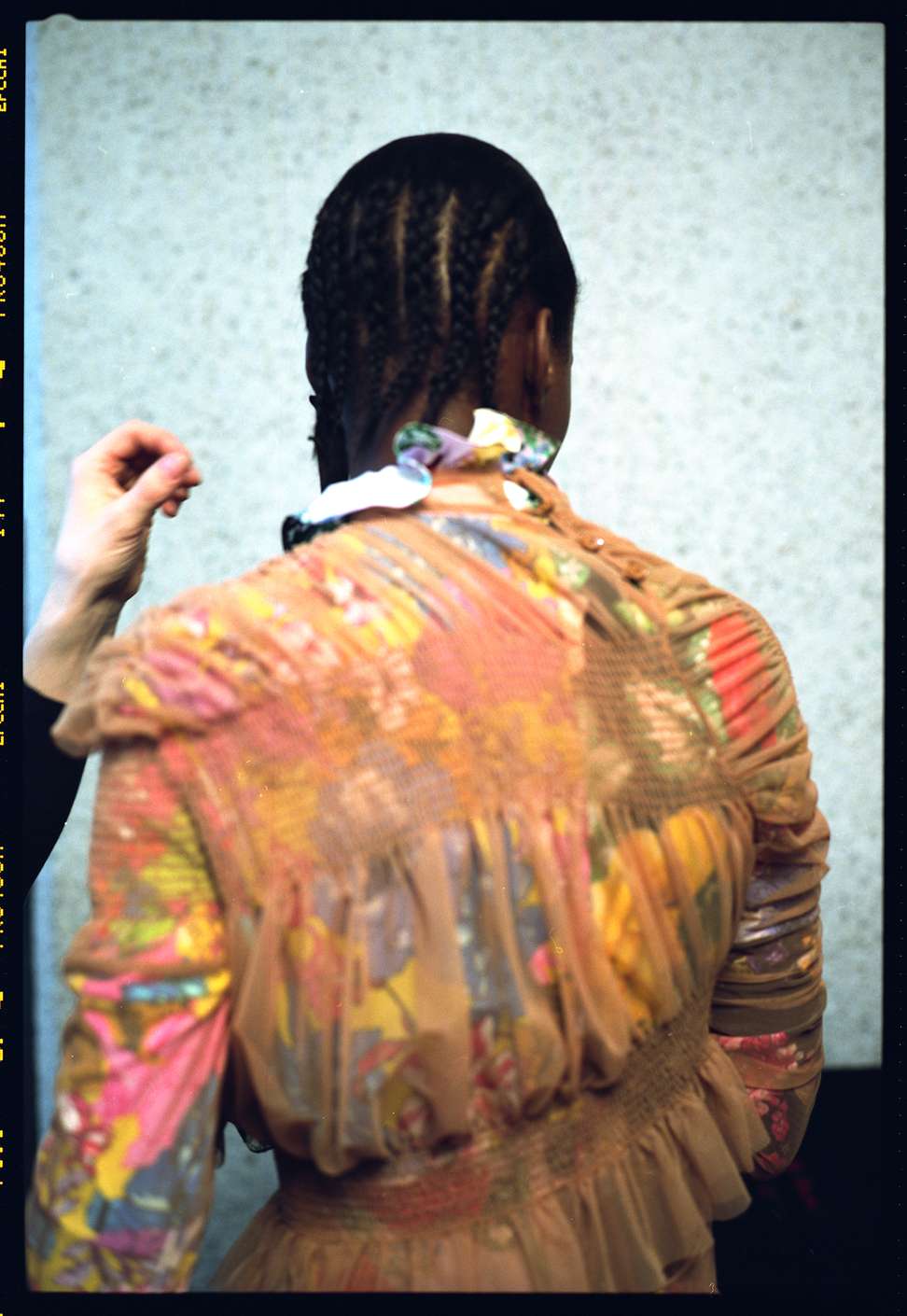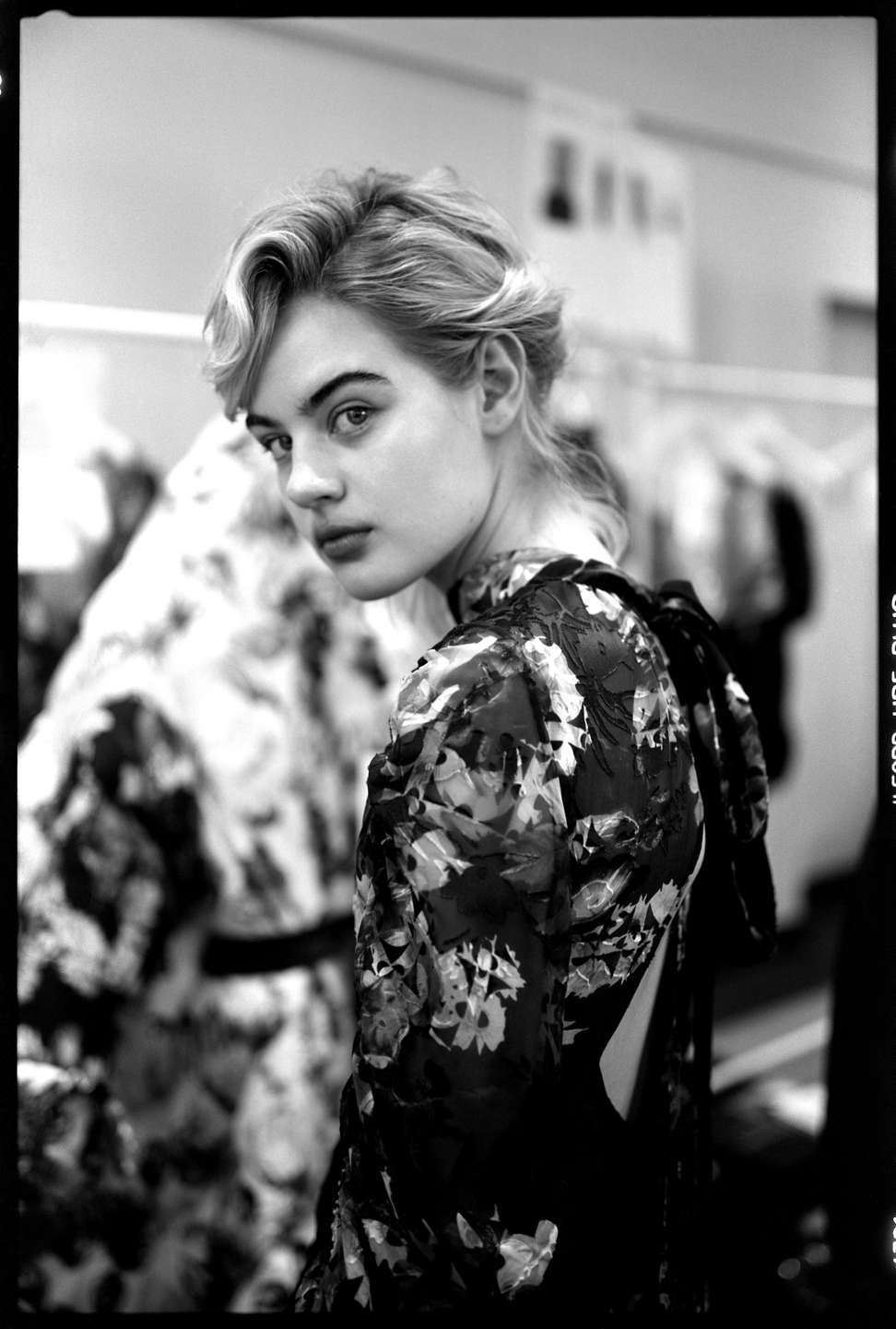 Timelessness takes on new meaning at Simone Rocha. "I wanted the show to reflect my ideas of femininity and how it crosses all generations – mothers, daughters, grandmothers, sisters," says the designer.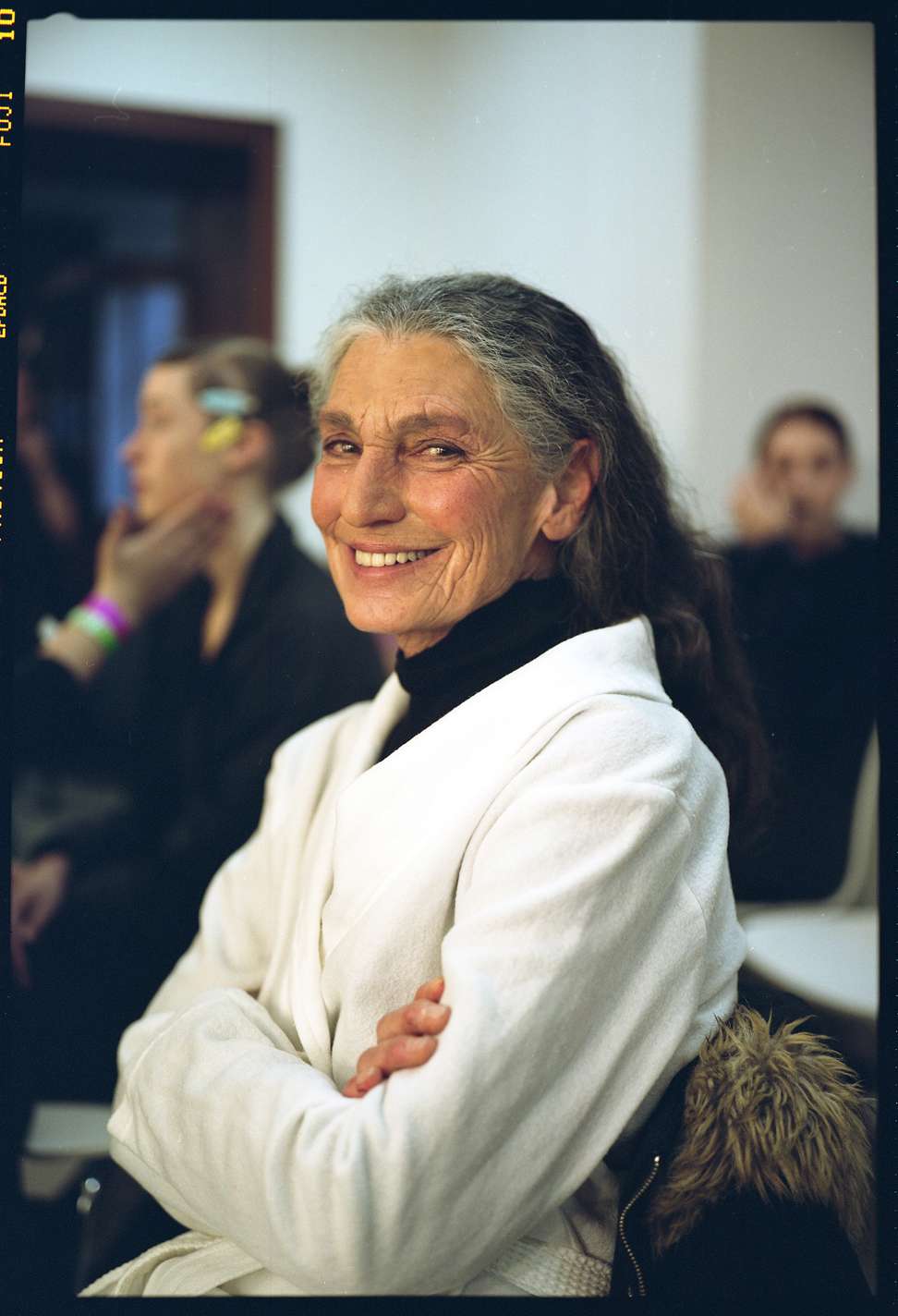 Here, we see how beauty deepens – rather than fades – with age, as evidenced by the variety of models. Here, we see how elegance can be passed on, taste can be innate or learned, and style can be for all ages.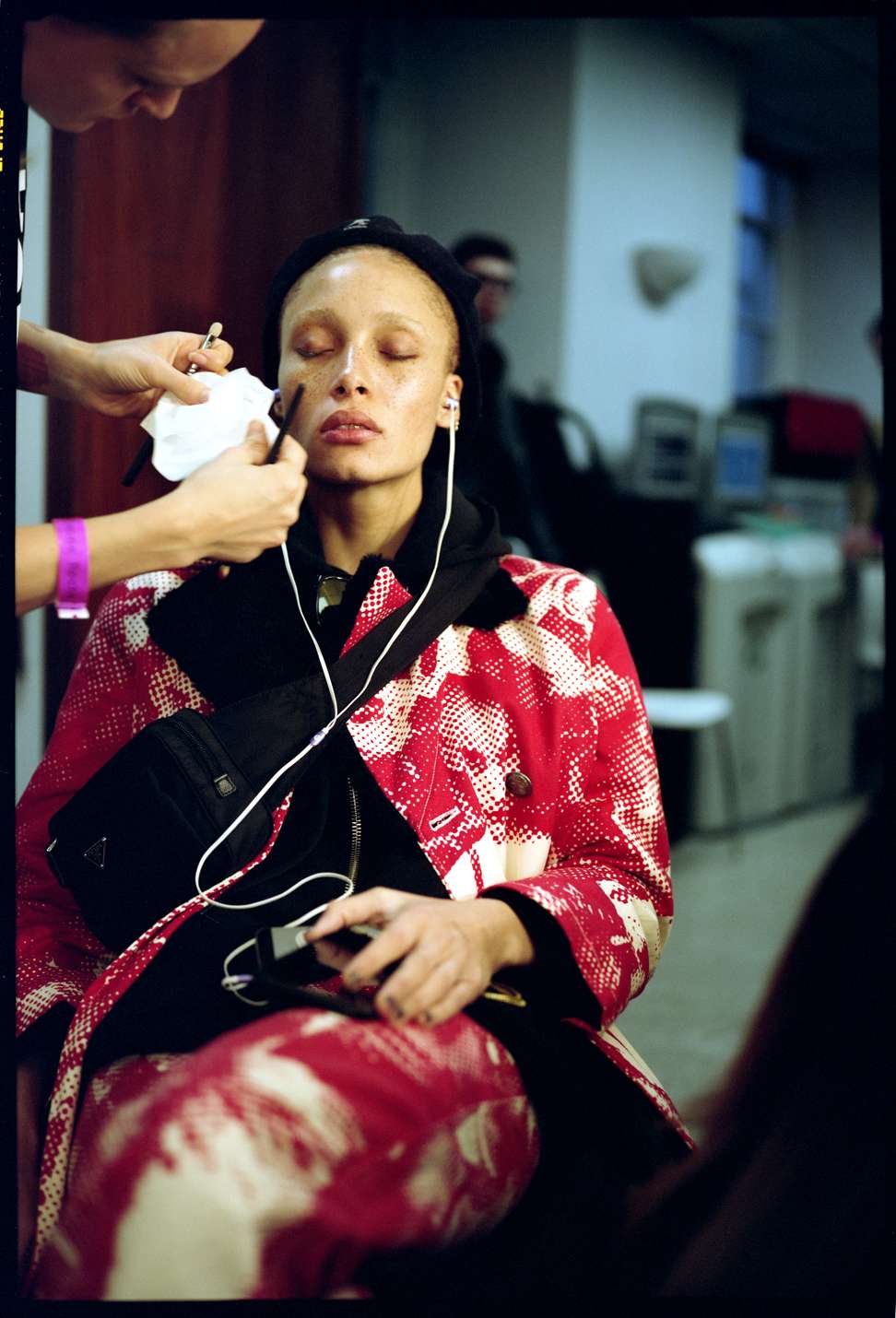 CREATIVE DIRECTION RACHEL MA
PHOTOGRAPHY MALAK KABBANI
WORDS JACQUELINE TSANG
Want more articles like this? Follow STYLE on Facebook