Five luxury sneakers you can customise
Chances are you have your own NikeiD and you're no stranger to customising Adidas sneakers, but have you created your very own Karl Lagerfeld trainers yet? Or asked one of the three Berluti tattoo artists in the world to customise your Fast Track shoes? No? Then read on.
Karl Lagerfeld
King Karl has generously allowed us to play at being co-designer – we are duly honoured. The Karl Kustomize website lets you begin your creative journey with 15 ready-made styles in a variety of materials, which range from plain white to dazzling gold, in suede, metallic or patent leathers and exotic skins.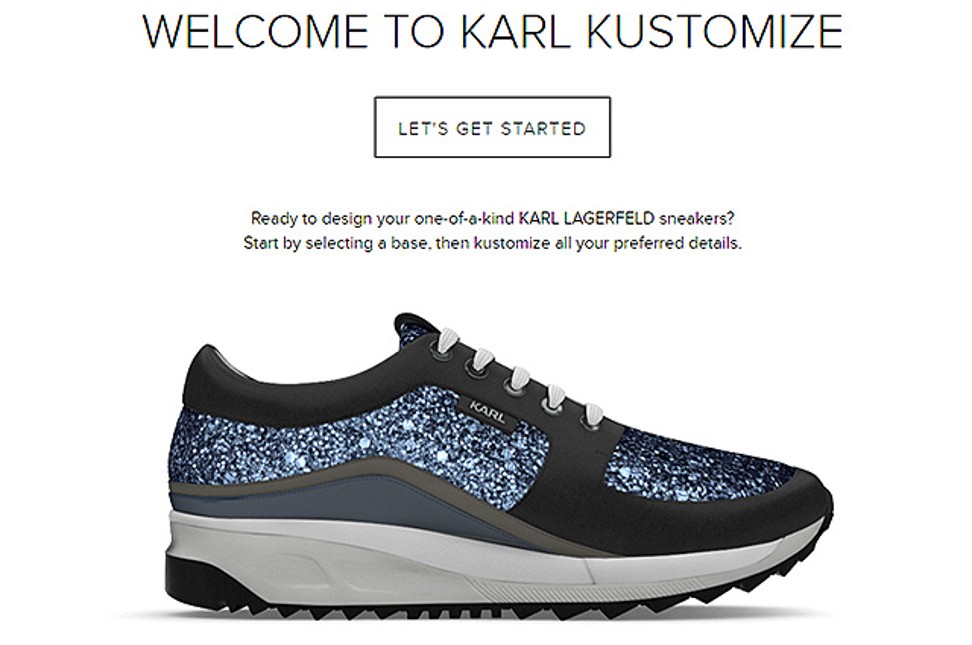 Customisable options include the sole, shoe laces, lining, logo tab and even eyelets. We made a truly appalling shoe before realising that there was a reason we weren't millionaire designers.
If you're more artistic than us, however, then try your hand at handpicking each of the elements that make up a Karl sneaker. The site allows for zooming in, bird's eye viewing, and even a 360-degree drag to let you see your masterpiece from every angle.
Hogan
We love a classic trainer, and the limited-edition H320 sneaker is the ideal shoe that combines timeless style with a touch of your (hopefully) creative power.
In addition to letting you to sign off your masterpiece with your initials and symbols (up to three characters), the brand also allows for colour customisation on the laces, sole and back of the shoe – choose from gold, silver, black or white.
If you're drawing a blank and need ideas, Hogan has asked style icons Tatjana Catic, Xenia Tchoumitcheva, Paola Turani, Charlotte de Carle, and Hong Kong's very own Faye Tsui to come up with their own designs, which are available for creative inspiration at the brand's stores.
While Hogan fans overseas will be able to get creative online, Hongkongers will have to go to one of the city's shops for a real-life experience as a shoe designer.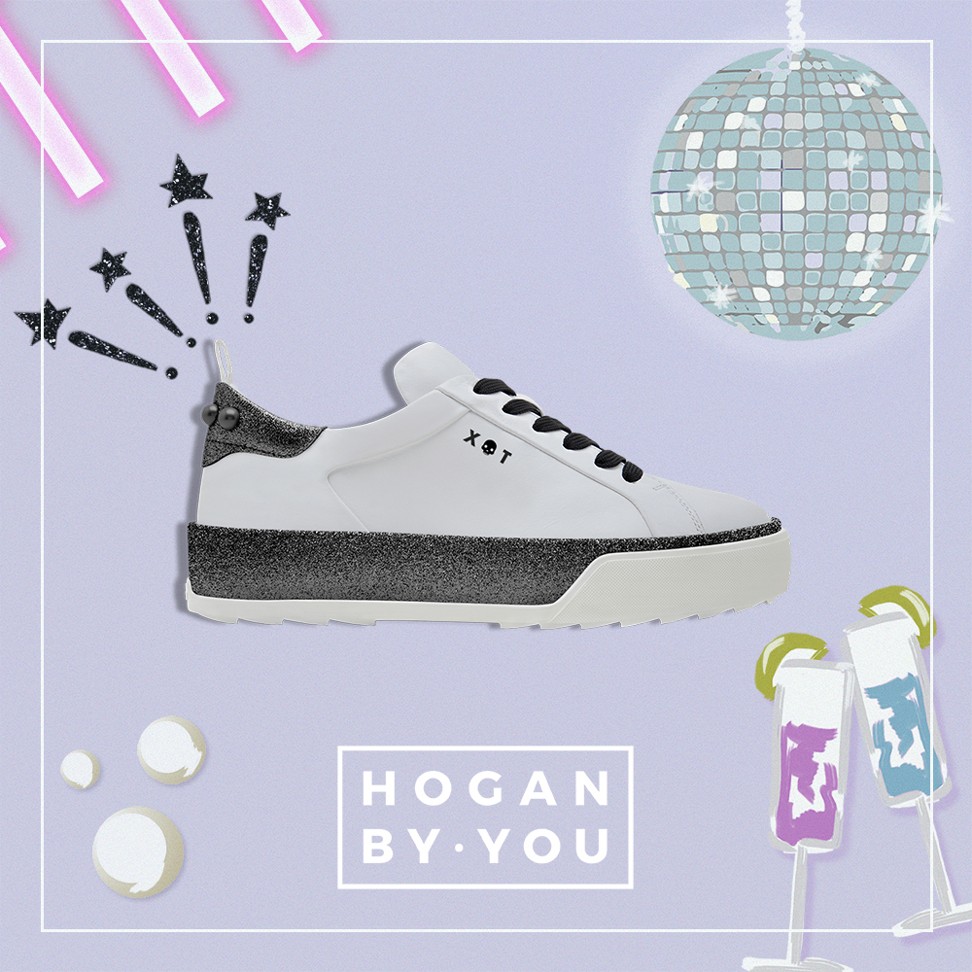 The brand currently has a special pop-up store at Harbour City (G304, Gateway Arcade, Harbour City) promoting this service until the end of June 2017, but any of its other permanent branches will also let you exercise your creative power.
While the project will extend to other styles in the future, the seasonal promotion is limited to 500 pairs of the H320 sneaker, so I wouldn't put it off too long if I were you.
Gucci
If you haven't jumped on the Gucci DIY bandwagon yet – well, we really don't know what you're waiting for.
Creative director Alessandro Michele clearly thinks that the Ace leather trainer is perfect as it is – and given the popularity of the green and red striped sneaker, we're inclined to agree – nevertheless, he has allowed for a smidgen of personalisation by letting you have your initials embroidered on the shoe in a variety of colours, as well as attach embroidered patches to the throat line of the shoe.
These removable patches are available for both low- and high-cut styles, and come in nine collectible designs, such as the brand's iconic tiger, dragon and our personal favourite – a UFO shooting out rainbow rays.
Not content with just the sneakers? The brand also offers customisation of some of its menswear, bags, unisex bomber jackets and shoes. With dressy mules, for example, the horsebit on the mules can be in silver or gold, you can opt to have embossed initials on the insole, and even add a tiger's head patch to the apron.
Prada
An oldie but a goodie. Prada allowed clients to customise its popular brogues almost three years back and the service is just as popular today. While not strictly a sneaker, we think the quirky foam soles are fun and casual enough to sneak the brand onto this list.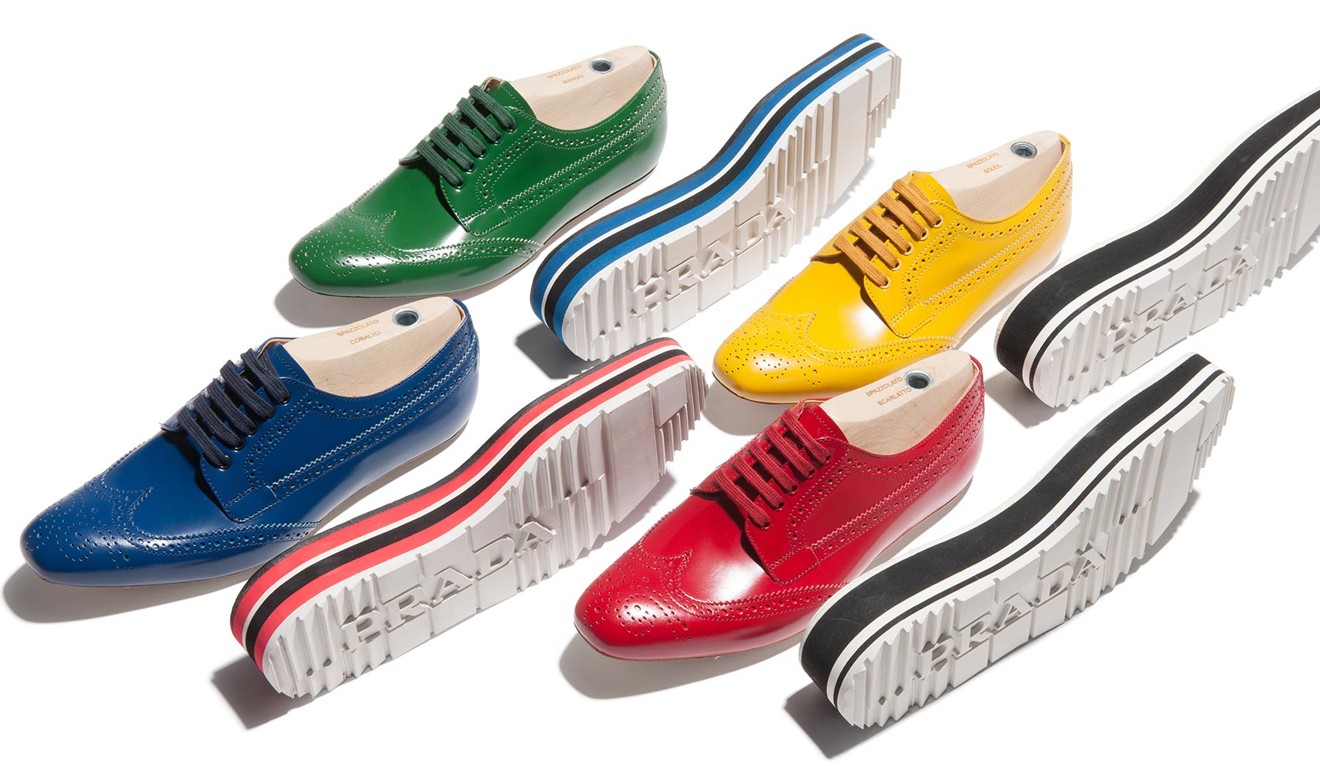 Choose from 32 vibrant hues for the upper and striped sole, and don't forget your monogrammed initials on the bottom.
Berluti
Bet you didn't know Berluti could customise your sneakers as well. The Italian brand is well known for its bespoke service where discerning clients can get their foot measured for length and width, have a proper consultation with an in-house expert, and even order a custom shoe last unique to their foot to be archived for future use.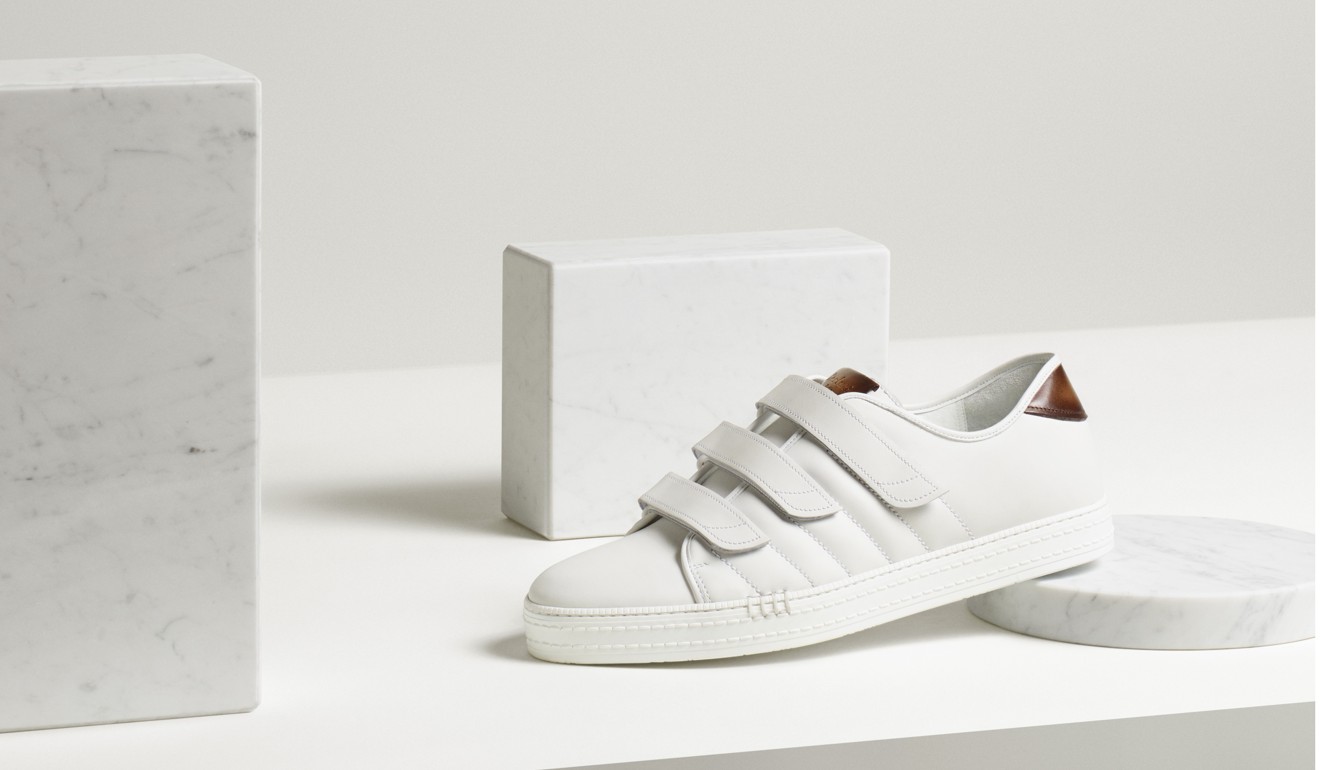 This comprehensive service is extended to Berluti's sneakers as well. You can begin completely from scratch or start with a model from the brand's existing lines (Fast Track, Playtime, Playfield).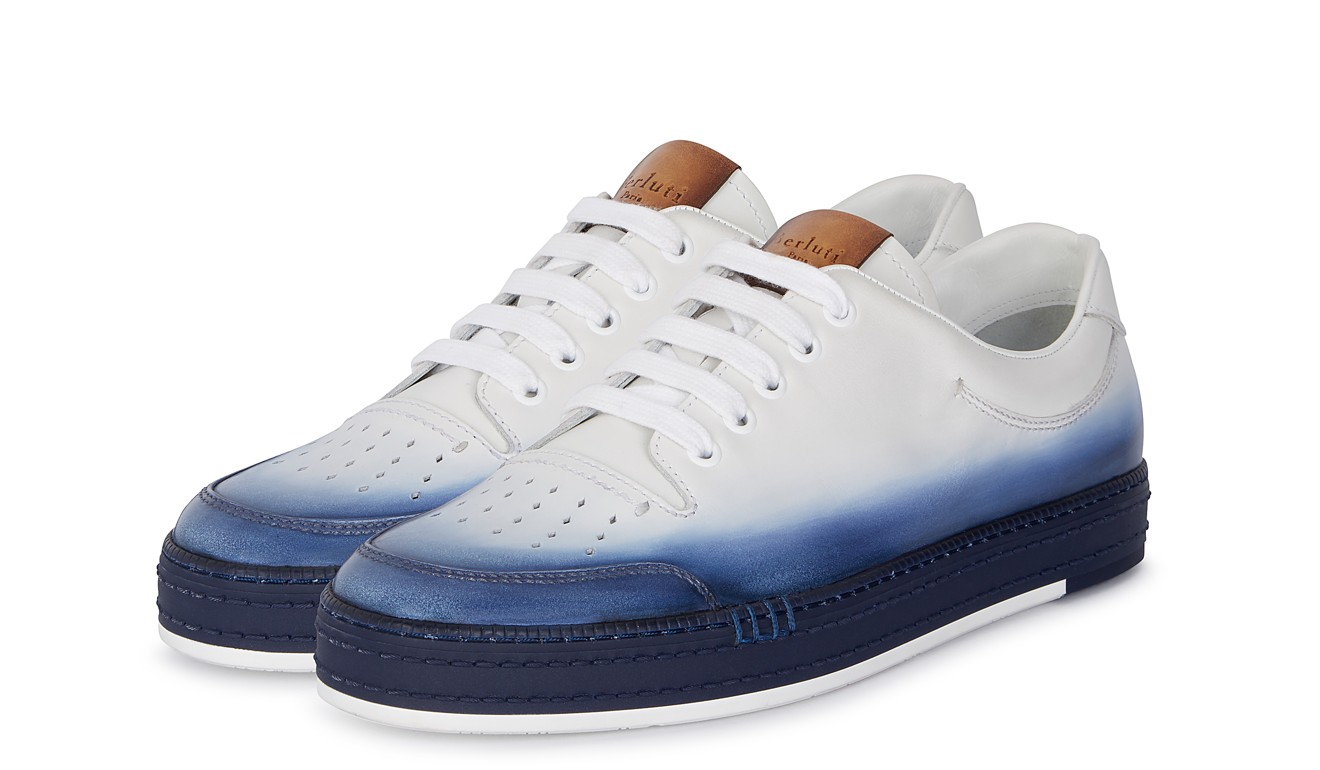 If it's in Venezia leather, you can choose from the brand's signature patinas, and if you want a tattoo on your shoe, Berluti will send your shoes all the way back to the Ferrara factory where one of the three tattoo artists in residence will work on your design. Well, aren't you a fancypants?

Want your initials or design on your sneakers? Unleash your creativity with Karl Lagerfeld, Hogan, Gucci, Prada and Berluti, which offer customisation services