Prada's first ever cruise collection show draws Susan Sarandon and Courtney Love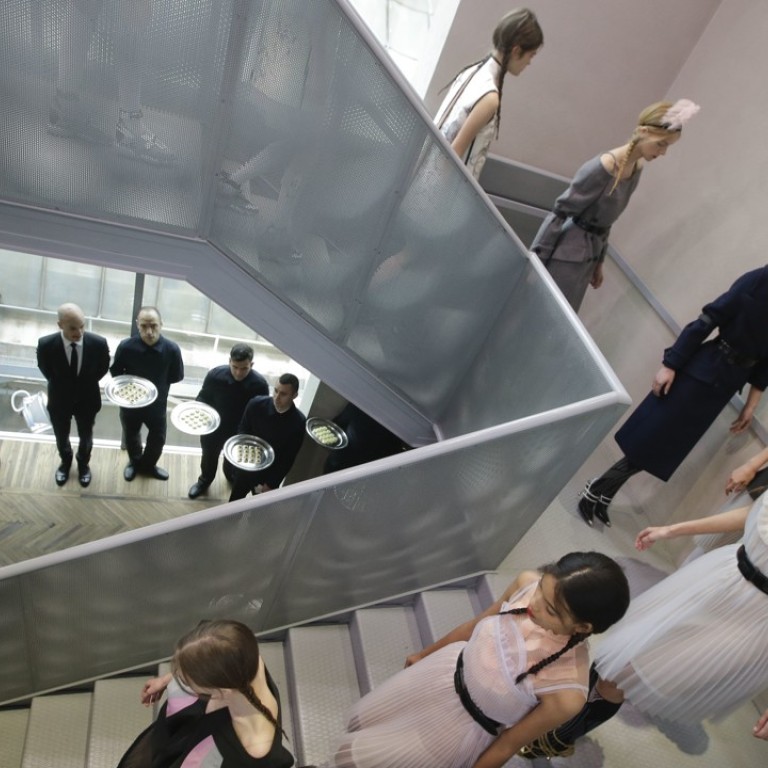 Susan Sarandon zipped over for Prada's cruise collection show from Los Angeles, where she is working on the Showtime series "Ray Donovan." The actress said after the show that she had her eye on a dark blue belted coat dress with an open V-neck.
"That was a beautiful neckline. And I love her shoes and everything that has a sense of humour," Sarandon said.
"I am always wanting those girls to be happier, though," she quipped. "All those beautiful models. They are wearing those gorgeous clothes. They are making money. Why aren't they happy?"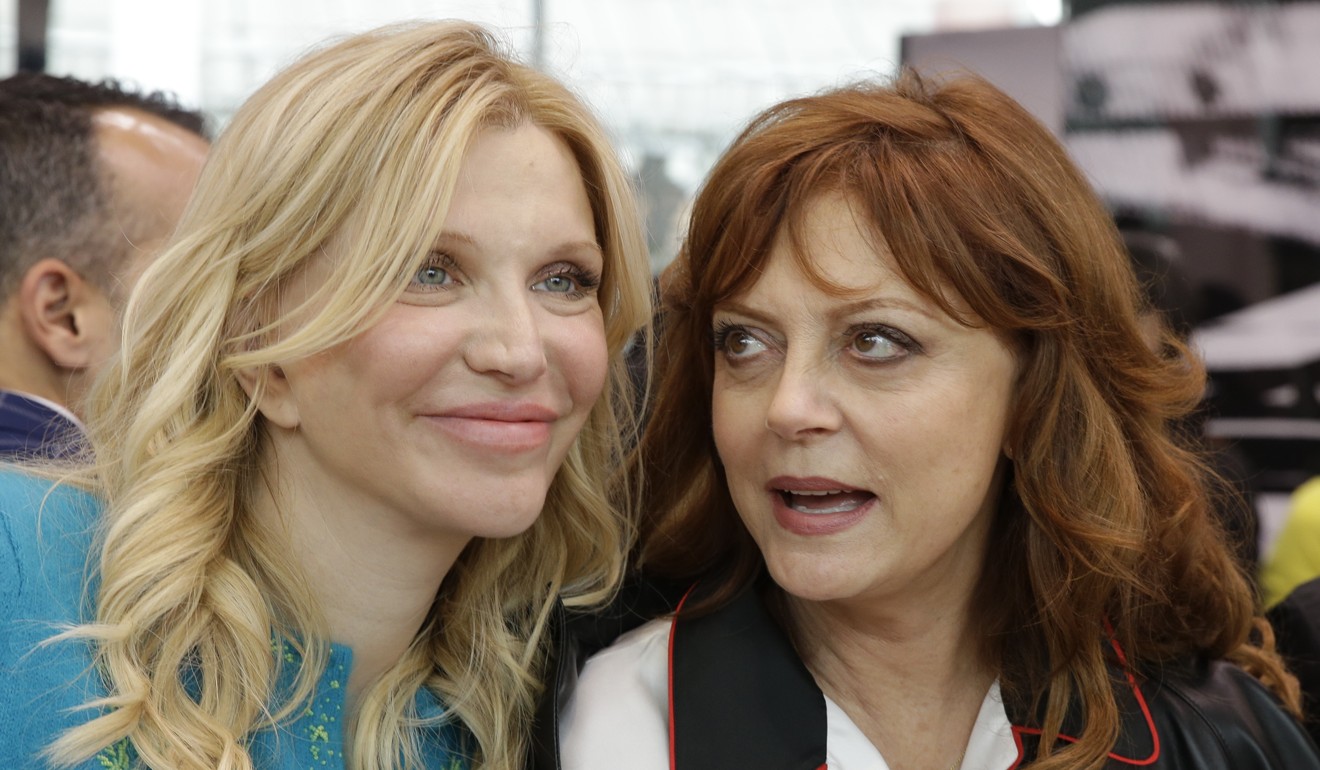 The cruise collection runway show was a first for Prada, and part of the brand's ever-expanding artistic and commercial commitment to Milan.
The collection was shown in a new Prada Osservatorio exhibition space high in the rafters of Milan's Vittorio Emmanuel Galleria, home to Prada's flagship womenswear and menswear shops and the freshly opened Marchesi pastry shop.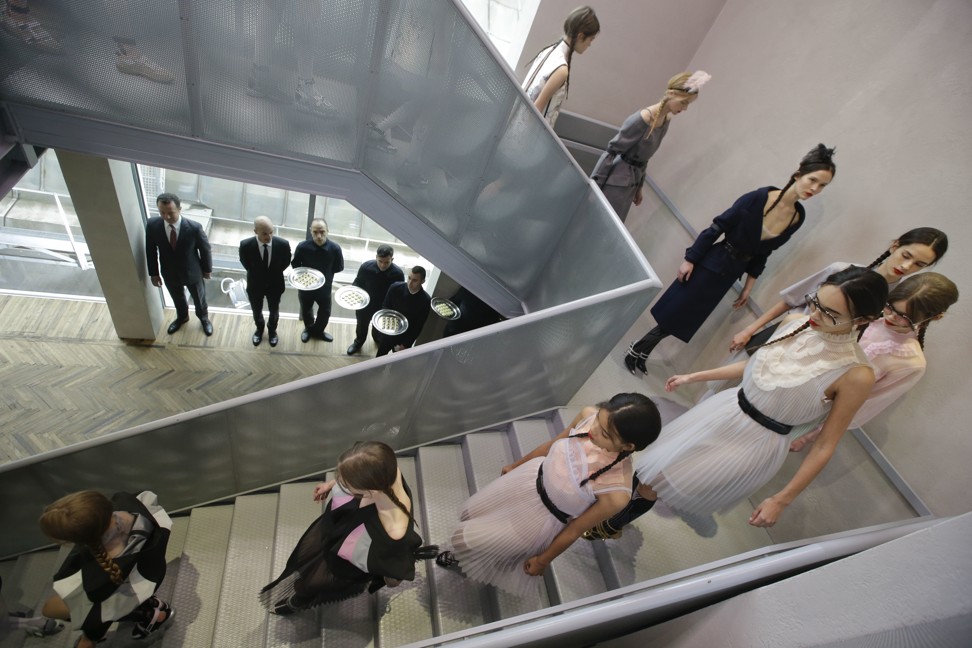 The festivities moved across town later to the Fondazione Prada contemporary art complex for the opening of the show by the Italian artist and filmmaker Francesco Vezzoli.
Prada cruise fashions were a play on lightness and industrial architecture, with the femininity of the transparent skirts and dresses contrasting with the spare space overlooking the Galleria's glassed dome and rooftop.
Pleated and scalloped lingerie looks were anchored with silver and crystal beading and cinched at the waist with shiny black belts. Necklaces of gold fringe swung at the cleavage while feathers were stuck fetchingly in hair worn in twin braids. Pretty print pantsuits had a 1970s poolside leisure flare, with boa accents.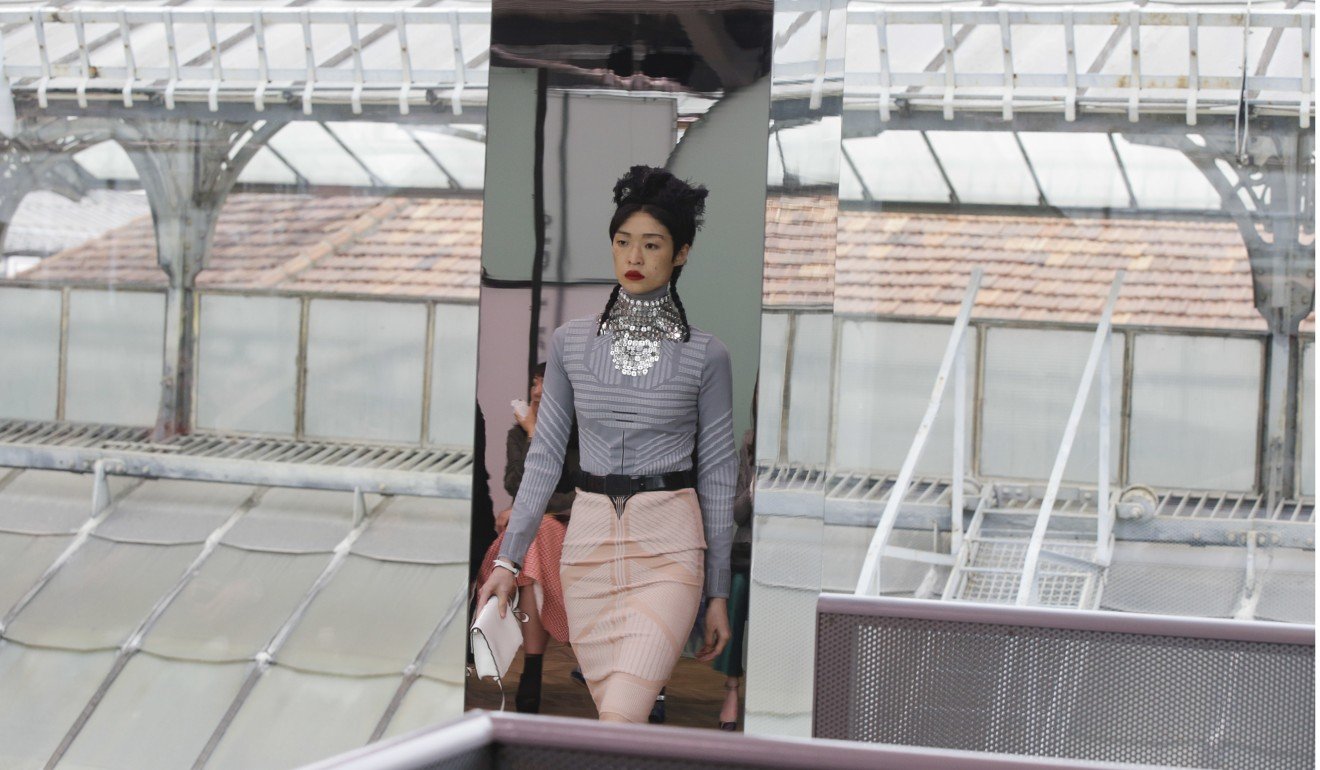 Reflecting the modernist space, Miuccia Prada also created more architectural looks, including deconstructed tops with angular puff sleeves and jagged hoods worn in an open V-neck. Sturdy black miniskirts that almost resembled aprons were layered over sheer fabric.
The looks were finished with sling-on footwear, either pretty pumps or thick soled sneakers, worn with sheer knee-high socks.
Miuccia Prada shrugged off the cruise label for her pieces, saying "it sounds useful but not real or interesting. ... For me, a show is a show."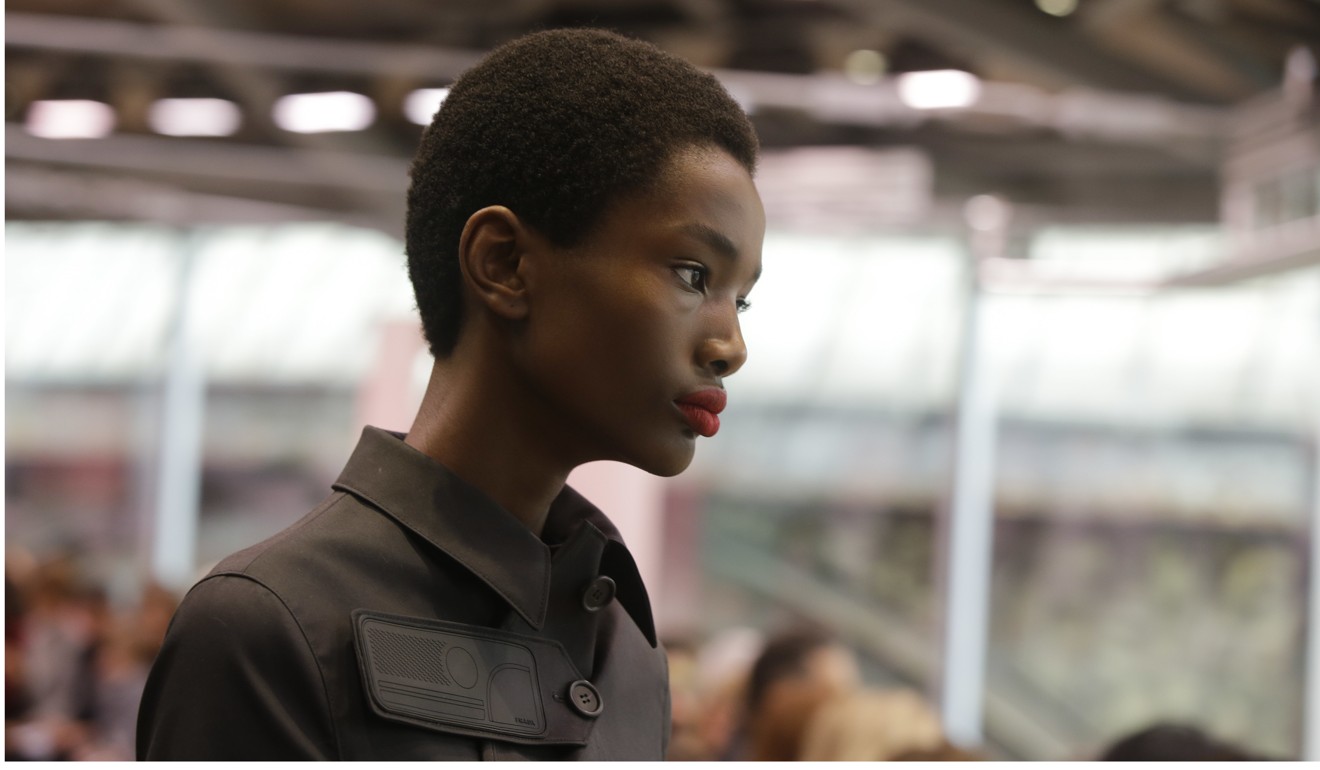 Prada said she likes to both highlight and subvert archetypes in her collections.
"I wanted to work on contemporary, which means somehow sport, but to bring it into a kind of metamorphosis, into elegance. How to make sport elegant and vice versa," she said backstage.

Susan Sarandon and Courtney Love hobnobbed in the front row of Prada's first-ever runway show for the midseason cruise line, which featured frothy pastel looks as pretty as the pastries in the brand's Marchesi cafe downstairs