Four times Iris Apfel was as tech-savvy as a millennial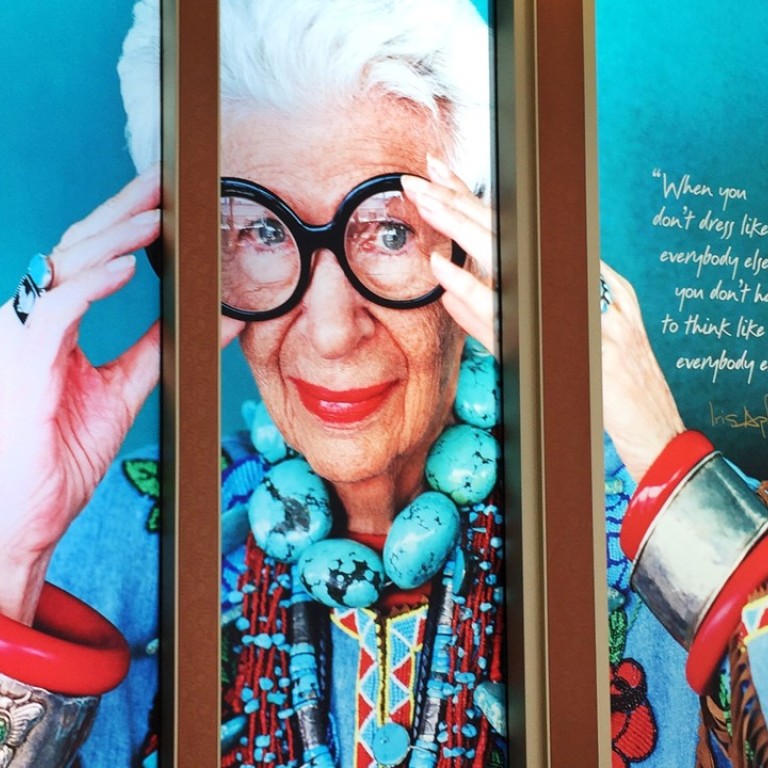 Dubbed a "geriatric starlet", Iris Apfel is renowned for leading trends in fashion and design – and now online.
She's a thought leader rather than a fast follower, and her endorsement of tech trends is selective.
"I used to have a nice little clam shell phone, and it fell in a bucket of water, so people rushed out and got me this iPhone, which has so many things that I don't need," she told TechCrunch. "It's too smart for me. It does everything but dance."
Despite this, she's partnered with some innovative companies and is a digital influencer – if only accidentally.
Here are four ways Apfel is as tech-savvy as a millennial:
Her Instagram account has 560, 000 followers
When she arrived in Hong Kong, the world knew it.
A post shared by Iris Apfel Official (@iris.apfel) on May 8, 2017 at 12:29pm PDT
She has her own emojis
While partnering with Apfel on a ready-to-wear and accessories line, Macy's created an emoji keyboard for her mobile-loving fans.
She designed a wearable jewellery line
Apfel partnered with Wisewear, which builds "smart jewellery that keeps you safe".
Wearers can send a text with their location to a list of five pre-determined contacts.
A post shared by Iris Apfel Official (@iris.apfel) on Feb 2, 2016 at 12:28am PST
She sees smart homes as an extension of personal style
Hunter Douglas enlisted Apfel's help when launching their PowerView programmable shading system.
"Now you can have stunning windows coverings that behave exactly how you want them to, exactly when they want them to. It's a brilliant way of making your home reflect you – from what you do to what you love,"she said.

Ahead of Iris Apfel's appearance in Hong Kong tonight, we take a look at the ways she's leading trends in the digital age