Shown at the Galerie Courbe in Grand Palais, Chanel's Cruise Collection is inspired by Greek antiquity to reflect ancient beauty. Dubbed as the modernity of antiquity, the collection is abundant in Greek symbols on top of modern silhouettes. Column-heeled gladiators, Olympic laurels-adorned head accessories, amphorae-inspired leather backpacks and knitted owl or antique vase motifs are just a few of the examples.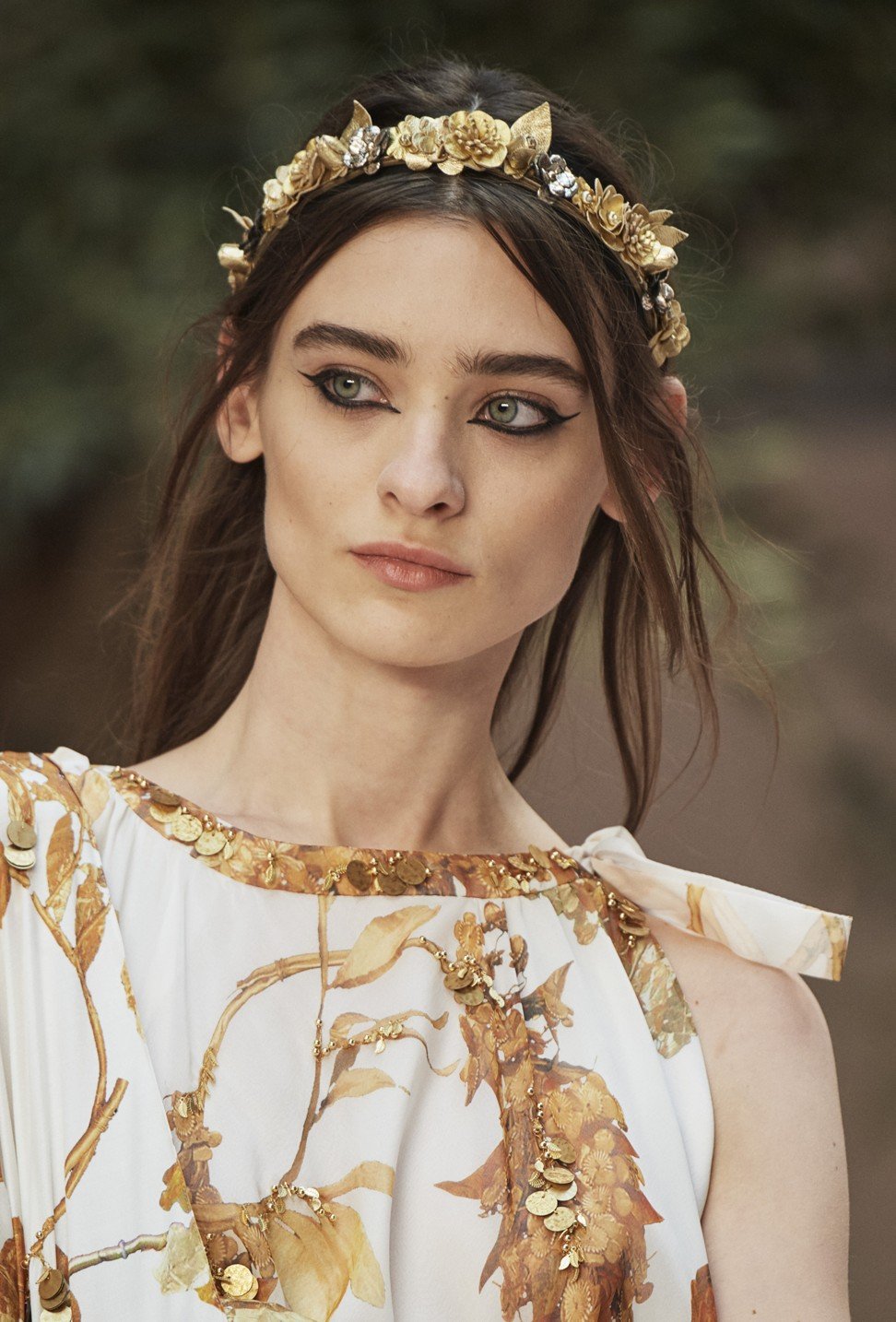 Design elements such as supple draping, precious embroidery, signature tweed and jersey, soft materials like lace and crepe are prominent throughout the collection.
The little things are not overlooked. From the buttons engraved with owls, the prints with laurel crowns, the oak leaves with hidden camellias, the laurel branches arched into elegant double-Cs logo, to Gabrielle Chanel's favourite wheat stalks that embellish the coins adorning an evening bag, these symbols complete the elegant and mythical collection.
See all the looks from the collection here:
Chanel recreates Parthenon for cruise collection show in Paris