How Louis Vuitton's iconic trunk is made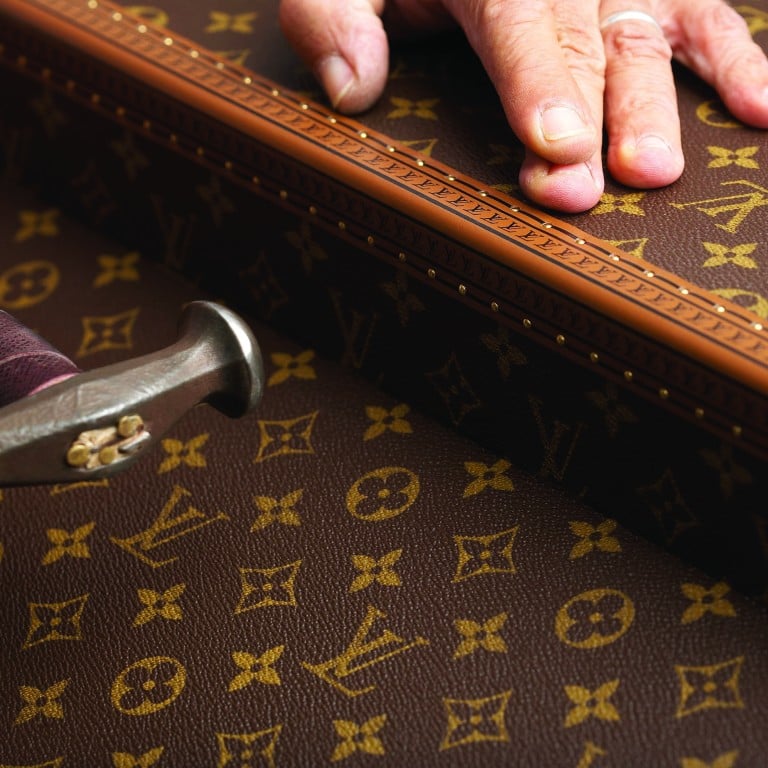 My first contact with the luxury world was through a Louis Vuitton bag. The brand's classic monogram is inexplicably fascinating to a five-year-old, and I remember tracing the brown and gold pattern until someone told me to "look but don't touch".
The monogram has decorated countless of the brand's leather goods throughout its rich history, but its most revered product is perhaps its iconic travelling trunk.
From Ernest Hemingway's Library Trunk commissioned in 1923 to the trunks created for artist Damien Hirst and the FIFA World Cup Trophy in recent years, Louis Vuitton trunks have stamped their mark on history and have continued to grace our lives ever since. Enjoy finding out more about how it's made, and next time you see one, feel free to look – and definitely touch.
1
Patrick-Louis Vuitton, great-great-grandson of the brand's founder, is responsible for the maison's special orders and commissions. He once said in an interview that he always travels the world with his Vuitton trunks – "Don't expect me to advise you to travel with ugly luggage just because you're afraid it will get stolen."
2
At the historical workshop in Asnières – which dates back 150 years and is also where the brand's family home and travel museum can be found – the craftsmen have ample natural light as well as top-of-the-line lighting, electrical systems and tools to ensure that the quality of their creations remain uncompromised.
3
The components are part of the Watercolour Box (Boîte à Aquarelle), a special order for Patrick-Louis Vuitton. While the brand offers "made-to-order" pieces, which allow clients to choose from existing styles, materials and colours, its "custom-made" creations – such as this box – are unique pieces that cater to clients' specific needs, be it a jewellery trunk for heirlooms or wine trunk for oenophiles.
4
First and foremost, a trunk is meant to safely transport your precious belongings. The craftsman must therefore ensure durability and precision in every aspect of the trunk's construction, from the wooden structure, coating, slats and corners that contribute to shock absorption, as well as the zinc sheeting for bottom insulation.
5
For the trunk's wooden frames, Louis Vuitton predominantly chooses 30-year-old poplar wood that has been dried for a minimum of four years. The brand also uses okoume and beech, known for their supple, light and resistant properties. The craftsman covers the wood with either canvas or leather, but not before signing the trunk with a hidden stamp.
6
Craftsmen use the popular saddle stitch when crafting many of their leather goods. The stitch, which has been executed identically for more than a century, is known for its lasting strength and is done using two needles and a flax thread coated with beeswax.
7
The corners and edges of hard-frame luggage – the parts most susceptible to wear and tear – are protected by a strong vulcanised fibre exclusive to Louis Vuitton, known as Iozine. Here, a craftsman hammers a nail into the Iozine to reinforce it. The production of a single trunk can require several thousand nails.
8
While machines are used for the more mundane tasks, the steps that require creativity and savoir-faire are all handled by the craftsmen. The brass lock is designed to be inviolable, to be opened only by a handmade key created for the client, which allows them to only use one key for all of their trunks.
9
Age-old techniques and tools are still used to this day. Here, a craftsman ensures the finishing is perfect with a device that smoothes the leather without damaging it. The whole process from start to finish can take up to six months due to the amount of care and effort put into it.
This article was originally published in Destination Macau

A look behind the scenes at the making of Louis Vuitton trunks, which have left their monogrammed mark on fashion history