If you are looking for a quick solution to good skin, a body detox may be the best answer. With so many options out there, it is important to pick the one that suits you best.
Caudalie's founder Mathilde Thomas has her own "French Beauty Solution". "The French believe that beauty comes from the outside but also from the inside". Rather than just an abstract saying, it is literally feasible with the help of grapes.
In her New York Times best-selling book, Thomas reveals a three-day plan towards better health. To begin with, the meals should mainly consist of vegetables, fruits and whole grain food, started one week before the detox programme. Try to avoid red meat, alcohol and food high in caffeine. Prepare over 6 kilograms of grapes – yes, it will be the only food for the following three days.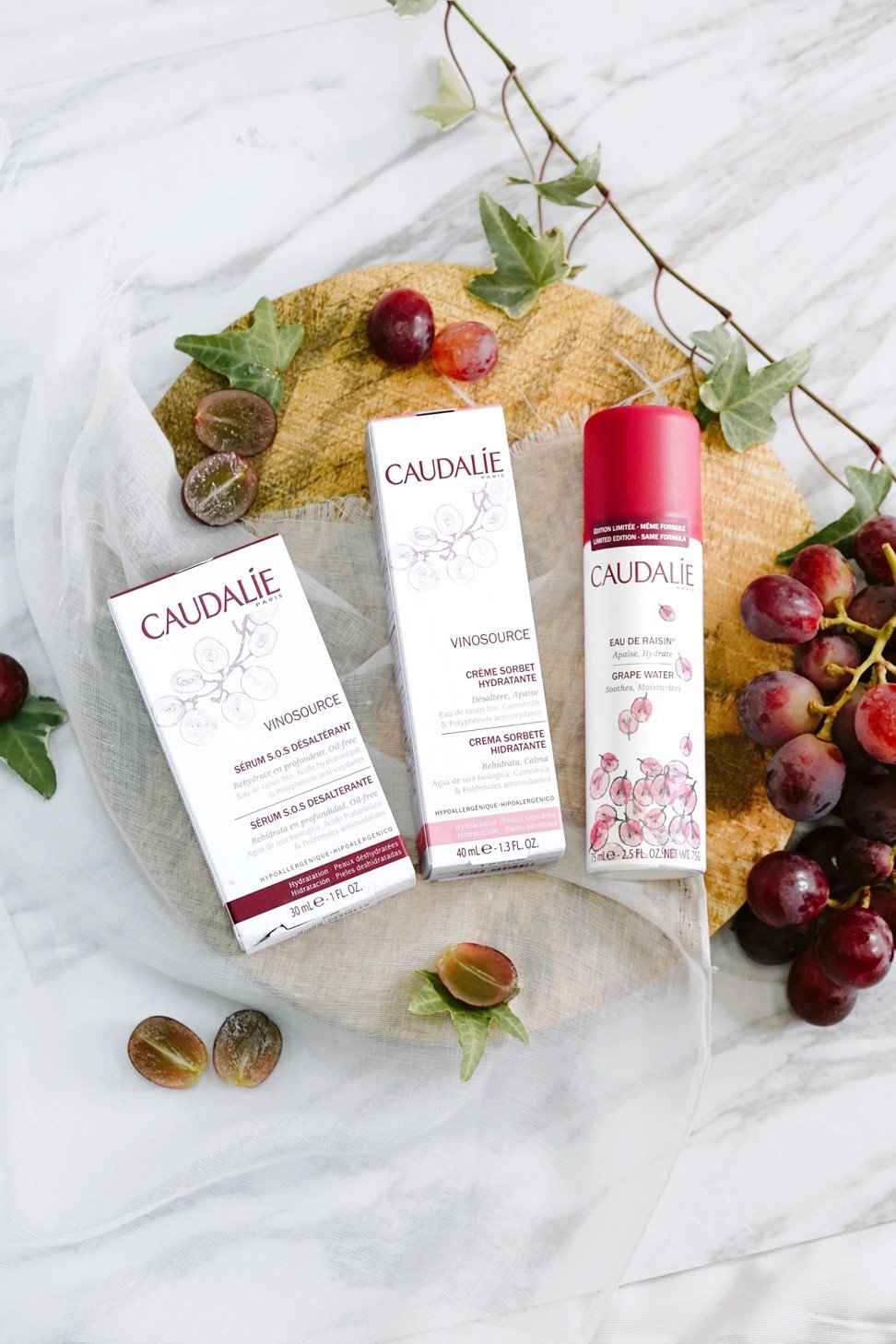 On the first day, start your day with two glasses of water and for the rest of the day, there would be grapes and grapes only. Herbal teas and light intensive exercises would help to break the boredom. Continue the menu for the following two days and the body will go through a short period of mild irritation to release the toxins.
After the three-day detox programme, Thomas suggests drinking a glass of water or no sugar added grape juice 20 minutes before breakfast to enhance the detoxifying effect. More attention should be paid on the food ingredients. Focus on fresh and non-artificial food such as no sugar yoghurt, whole grain food, chicken and fish with rich protein. You will feel the pores on your skin shrink, resulting in cleaner and healthier skin.
When it comes to her choice of fruit, it seems natural for the vineyard owner to get her inspiration from the family business. "When I wrote my first book in 1998, I was researching grapes and I discovered the therapeutic use of grapes … I found them incredible as they are super-detoxifying and provide a lot of energy and [leave the skin] beautiful," Thomas says.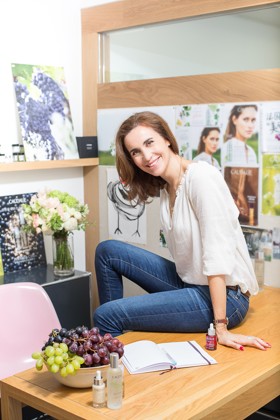 So how exactly does the fruit bring its magical power into full play? Thomas explains that "grapes are the absolute superfood. The nickname of grapes is vegetal milk. They contain trace elements, such as potassium, calcium, vitamin C, vitamin E, polyphenols, grape water and grape seed oils".
"Grapes are full of an ingredient called anthocyanidinwhich strengthens your blood vessels," she adds.
Achieving the effect is down to persistence. People with a hectic urban lifestyle might find it hard to stick to the detox plan. But Thomas says there are no excuses. "I have a hectic urban lifestyle but sometimes it's good to [pay attention to] yourself. The Grape Cure is not as hard as you think – you can eat 2-3kg per day and not feel hungry. I suggest you don't go out and get enough sleep and drink lots of water and herbal tea. Just eat grapes all day long."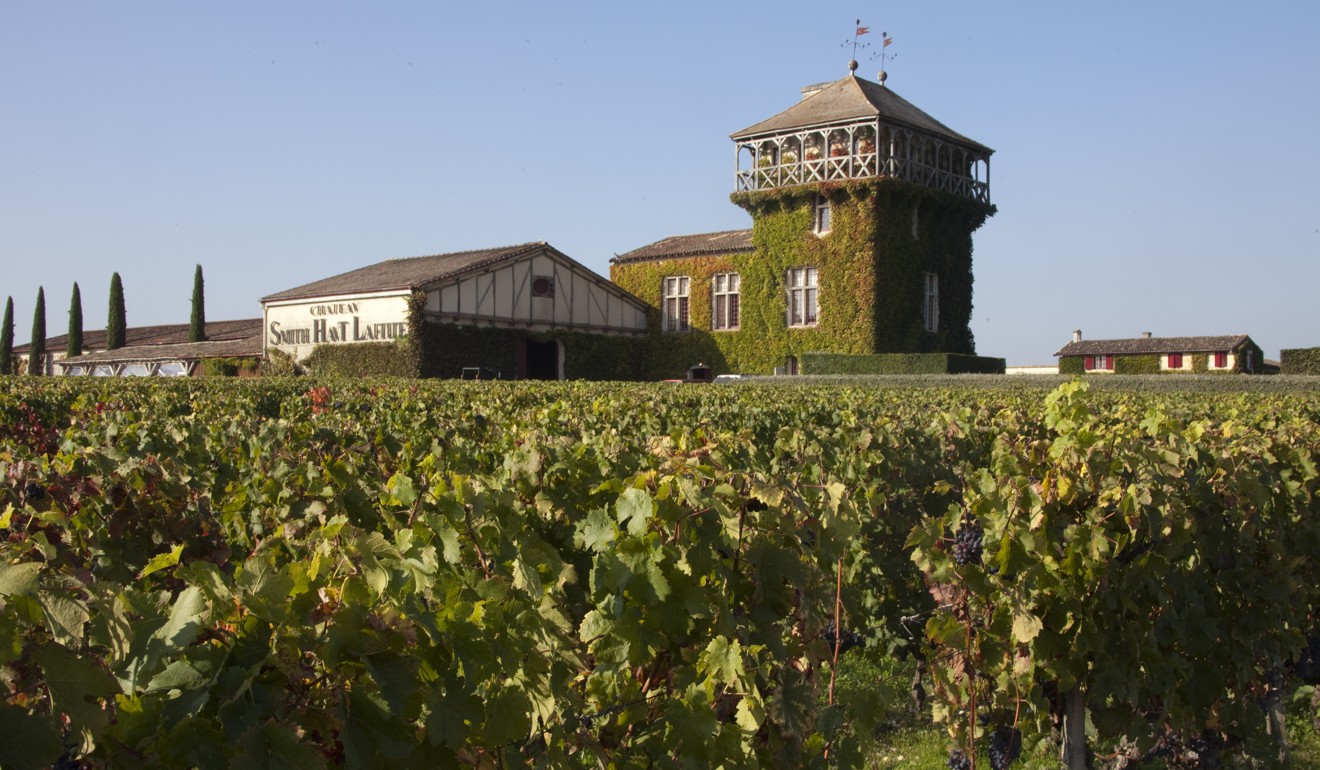 More importantly, "Grape Cure is a start to changing your entire life routine. You should stop eating sugar, processed food and include lots of vegetables in your daily diet. You should eat lots of fruits but don't eat them before 1pm. So, you should have something salty for your breakfast and include nuts in your daily regimen. And you should not have dessert after lunch – you can eat chocolates and desserts at 4pm. Lastly, your dinner should be as early as possible."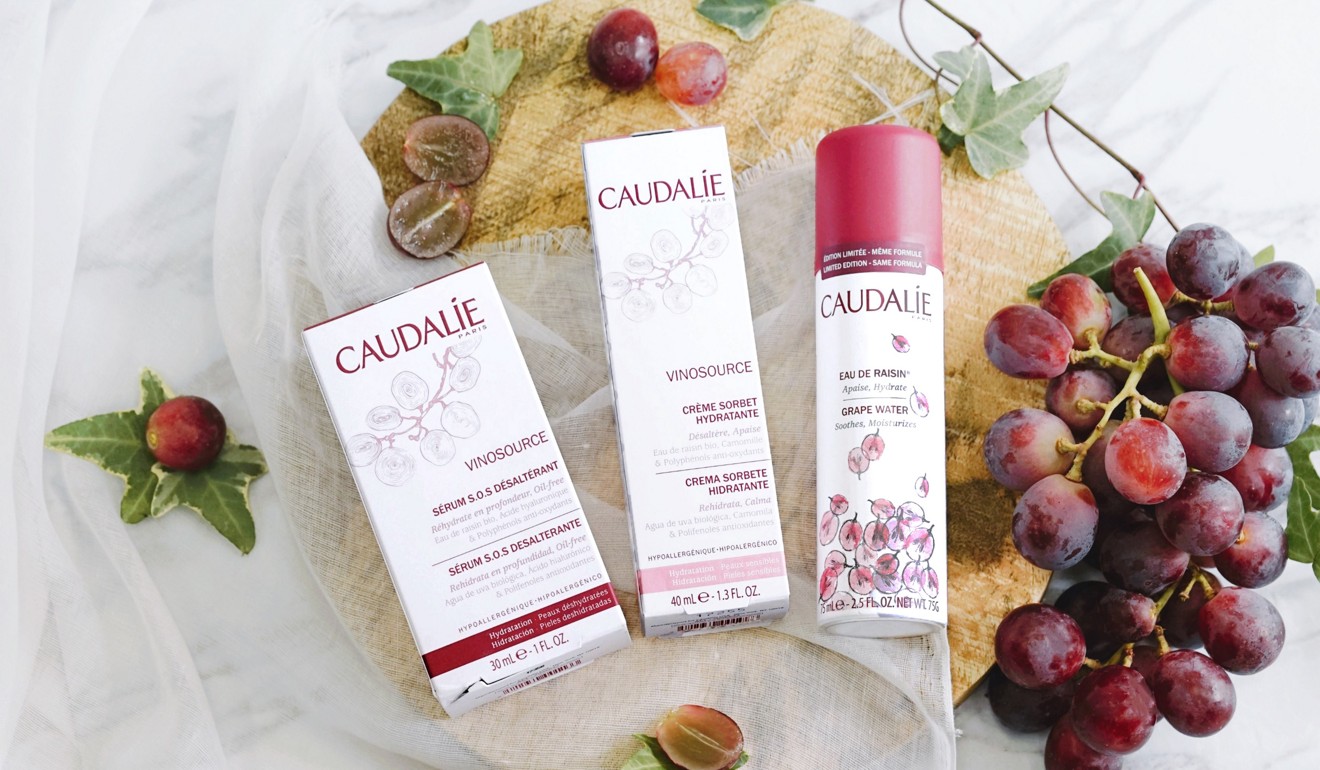 To maximise the effect, you should take good care of your skin. For Thomas, good skincare products should hydrate the skin, block off free radicals and protect the skin from the sun, and Caudalie's Vinosource collection does just that.
Dream detox pod for HK$7.5 million
Composed of the Limited-edition Organic Grape Water, S.O.S Thirst Quenching Serum and Moisturising Sorbet, the Vinosource collection keeps your skin hydrated with grape water. It also protects your skin from oxidation and ageing. "To protect your skin from free radicals, you need to detox your skin with powerful anti-oxidants."
To give the duo-detox experience a try, get a Caudalie x Fruitmaster 3-Day Grape Cleanse Box available exclusively on Caudalie's Hong Kong website (hk.caudalie.com). After detoxification, fans can anticipate the next step as Thomas has revealed that the brand is soon launching a new collection to combat pollution.
Anti-ageing, re-energising, detoxing or de-stressing? Take your pick from these luxurious spa retreats