Women know the benefits of putting on sunscreen: Research estimates that 80 to 90 per cent of visible signs of ageing (wrinkles, dark spots, rough skin ... ugh) comes not from the number of candles on your birthday cake but the hours you've spent under the sun.
There's a general misconception that using sunscreen or other forms of sun protection would lead to vitamin D deficiency. However, dermatologists remind us that no matter how much sunscreen we use or how high the SPF, our skin will be exposed to some of the sun's UV rays so we can always supplement our diet with vitamin D.
Shiseido Perfect UV Protector Hydro Fresh SPF 50+/PA ++++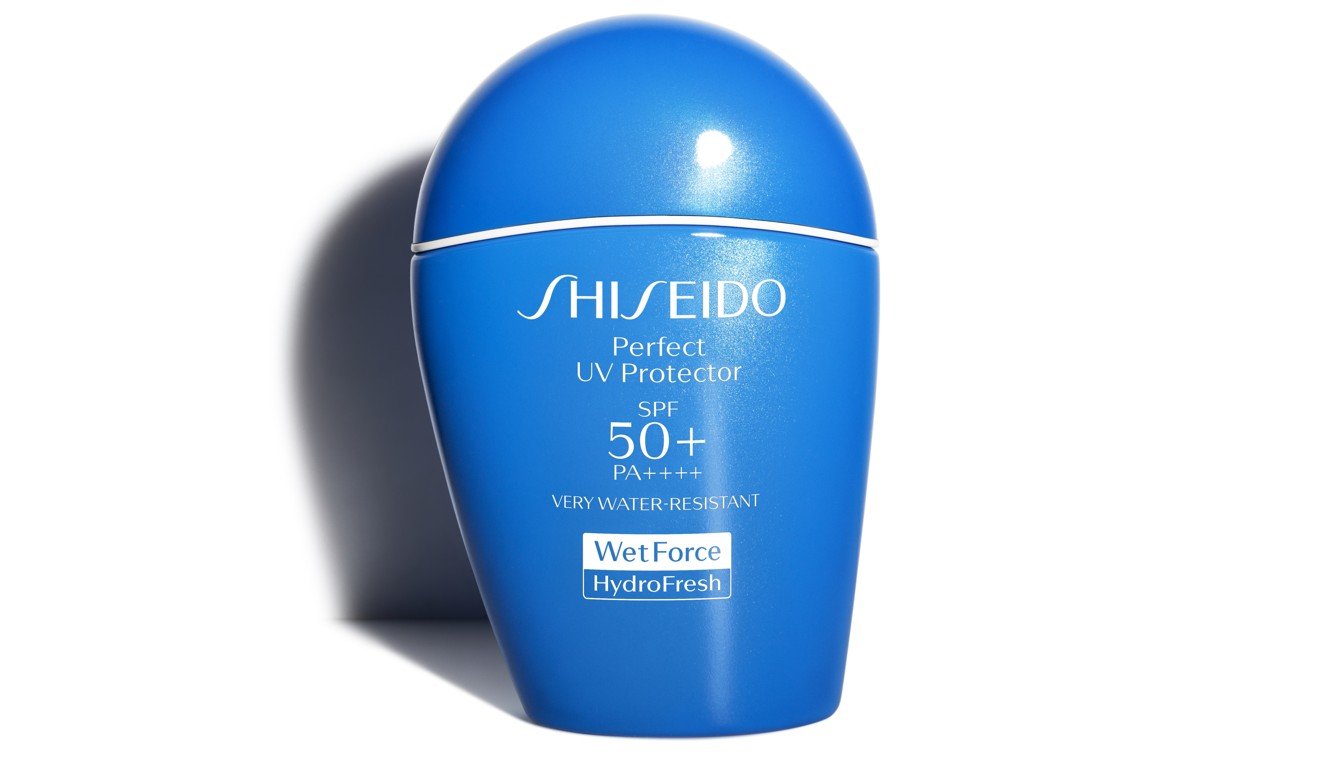 What is it?
The SuperVeil-UV 360™ technology creates a UV-protective veil that adheres evenly to the skin's microscopic contours to prevent UV rays from penetrating at any angle.
The WetForce technology binds the minerals in water or perspiration, adding power to the protective veil.
Why I like it:
It won't wear off when I am in and out of water during wakeboarding on weekends, and I don't suffer from sunburn afterwards.
It is Iight and won't leave a white film on the face and neck.
It is quickly absorbed by the skin and leaves a nice matte finish.
HK$340/50ml
Apivita Anti-spot Face Cream SPF50/pa++++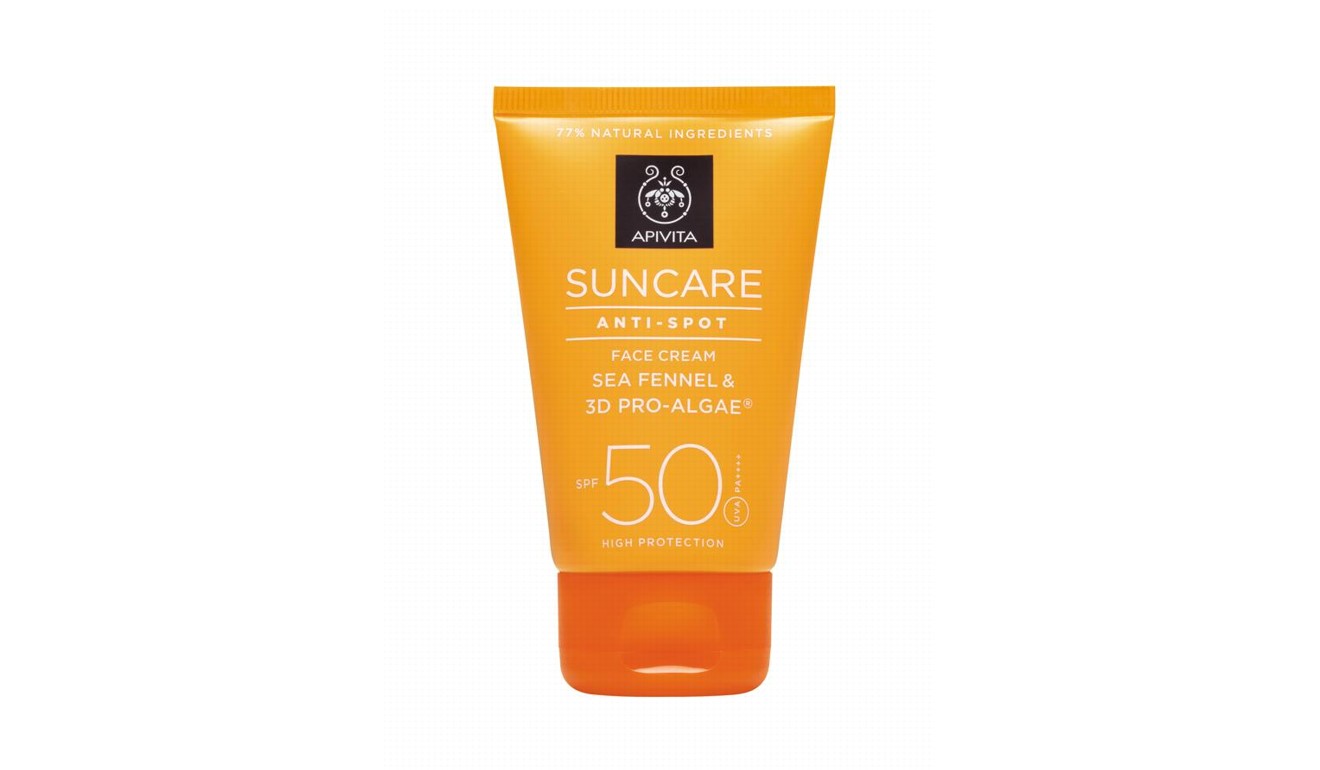 What is it?
77 per cent of natural Ingredients
The sea fennel stem cells and the achillea extract help reduce spots and prevent the creation of new ones.
The 3D Pro Algae® complex maintains the skin's three-dimensional structure, as it protects its density and elasticity under the sun.
Why I like it:
It is sheer and light.
It can be used under your foundation without leaving your skin feeling heavy and sticky.
$360 / 50ml
Clarins UV PLUS Anti-pollution SPF 50/PA ++++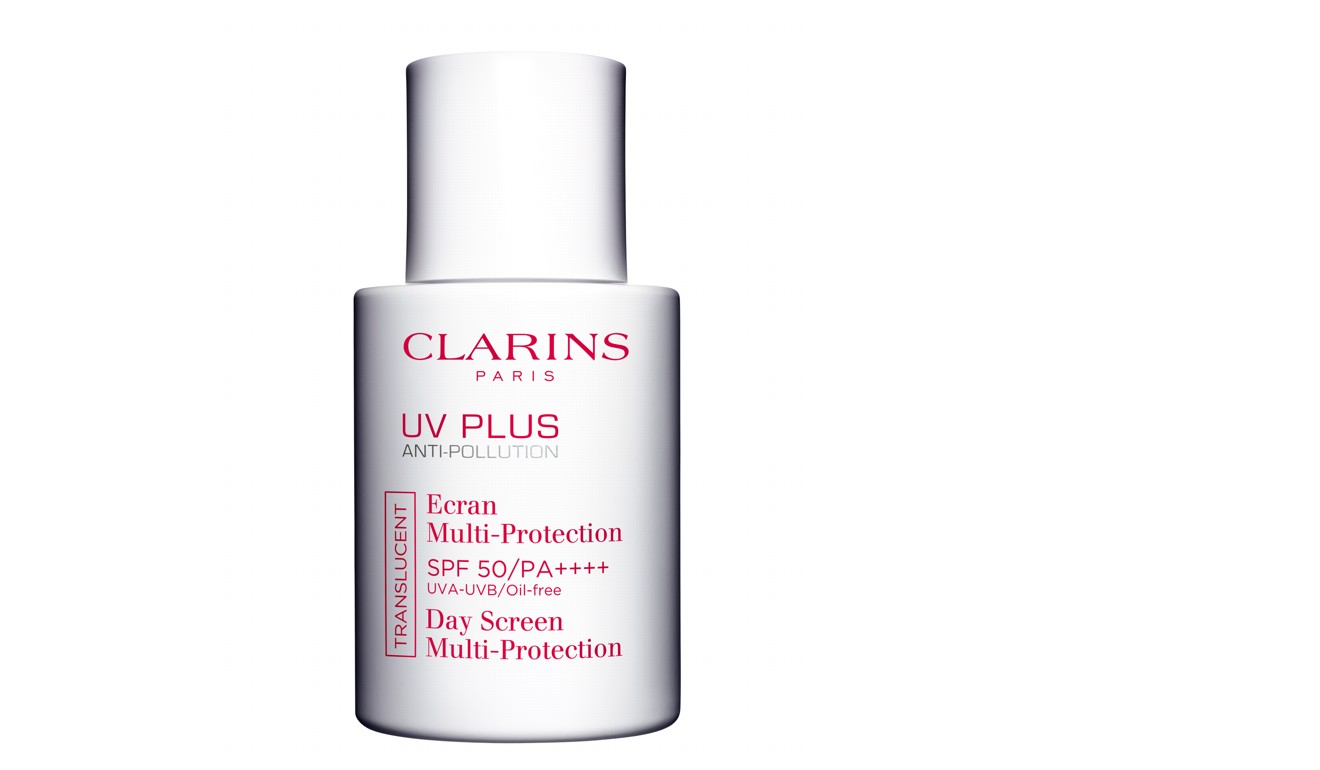 What is it?
It provides 10-hour multi-protection gainst the dual aggression of UV rays and pollution.
Blackcurrant extract limits the overproduction of inflammatory molecules generated by UV rays and pollution.
Cantaloupe melon extract protects skin cells from oxidative stress caused by UV radiation and pollution.
Why I like it:
I am using the translucent one and the cream is absorbed quickly and does not leave an oily residue.
It comes in 3 shades (others are Rose Glow and Fairness) and can regulate the skin tone before make-up.
Regular make-up can be put on top.
It doesn't feel greasy and it doesn't dry out my skin.
HK$380/30ml
Giorgio Armani Supreme Defense Fluid SPF15/PA +++
What is it?
It is an anti-ageing skincare product, as well as a offering complete protection from pollution and long UVA, UVA and UVB rays.
The Reviscentalis™ complex, combined with minerals, baicalin and caper extract, improves cell respiration. The skin appears oxygenated and recovers its radiance.
Why I like it:
I feel the strong hydrating effect and it is absolutely refreshing.
The delicate and airy texture offers immediate relief to stressful skin.
It is easy to apply and leaves a light, powdery and velvety finish.
HK$2100/30ml
Coola SPF 30 Mineral Lipluxs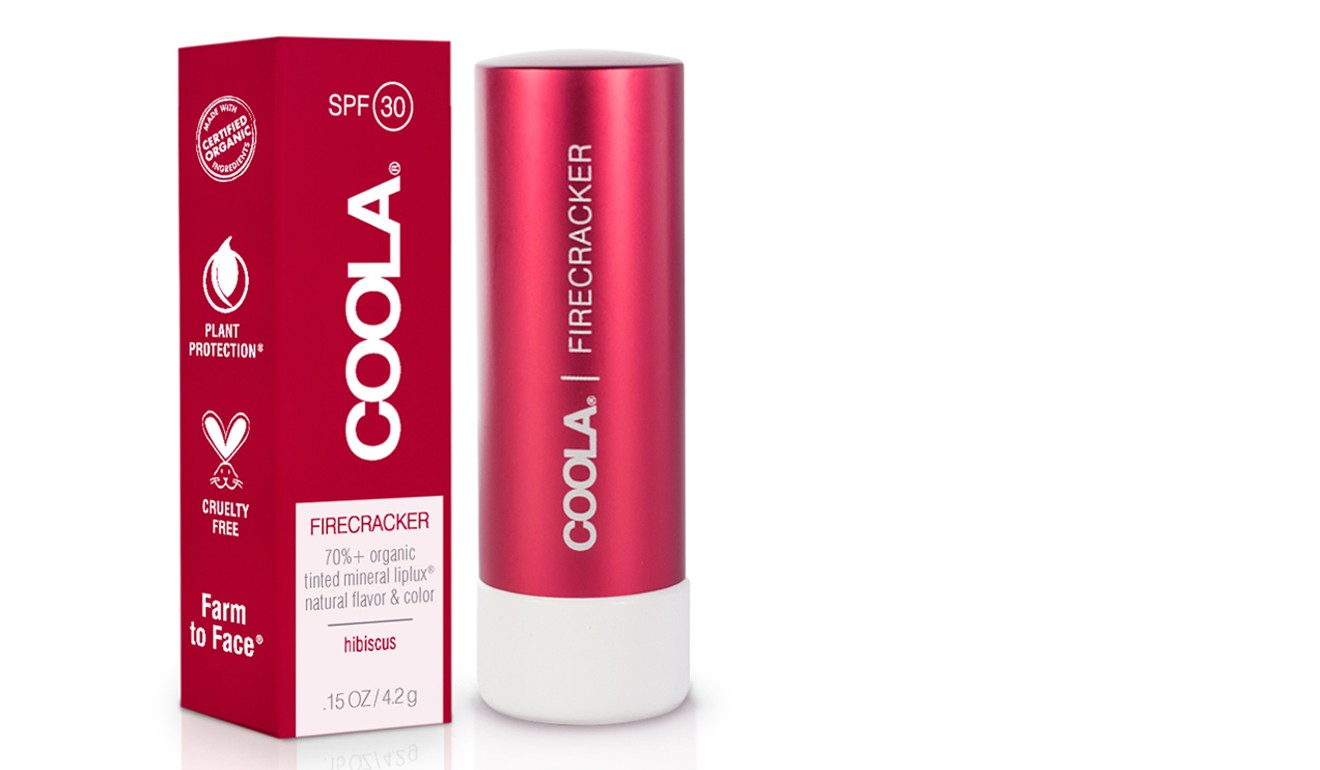 What is it?
70 per cent-plus certificated organic with natural flavour and colour
Moisturises with organic cupuacu butter and mongongo oil
Broad spectrum SPF 30 with 80 minutes of water resistance
Why I like it:
The lipstick comes in two pretty shades (Summer Crush and Firecracker) & the colour stays on even after swimming. .
The long cap that twists onto the bottom fis designed for keeping out the sand at the beach.
HK$210
General Sunscreen Tips
It's important to keep in mind that cosmetics should not be used as sunscreen when you are going to be out in the sun for a long time.
Reapply sunscreen every two hours.
Eye creams that contain SPF should be applied during the moisturising step of your morning routine.
Don't forget to apply sunscreen on your hands. We can often tell how old someone is simply by looking at their hands.
Don't forget to apply sunscreen on your neck.
A minimum of SPF 30 for everyday sunscreen and SPF 50 for long stints outside is recommended.
If you have sensitive skin, stick to a physical sunscreen, which has titanium dioxide or zinc oxide to block UV rays. Try a test spot before applying all over.