Thanks to the powerful photo-editing apps on smartphones, our selfie games have become stronger than ever. The hit "MakeApp", however, reverses the rules. The AI-based make-up editor to remove heavy make-up and generate an illusion of "make-up-free" look, which got us addicted as well.
We decided to try it on some our favourite style icons to see their "real face". Read on and you'll also find three other make-up apps to inspire your summer looks.
Please note, these images have been edited by MakeApp, an AI-based make-up editor.
Adam Lambert
Without heavy eyeliners, the singer still kept his cool. All he needs is maybe a tad of concealer to cover his eye bags.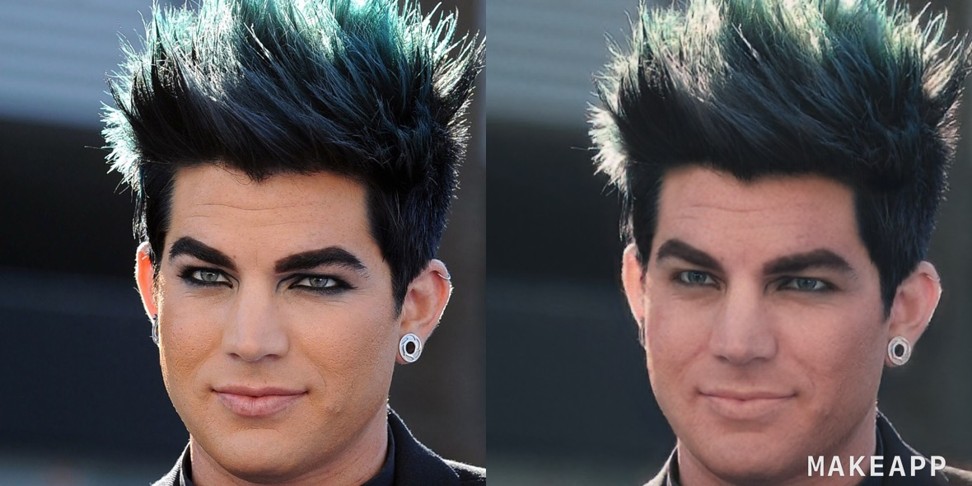 Fan Bingbing
The screen siren, who's known for her strict daily beauty regime, didn't look too different without the red-carpet-ready heavy make-up.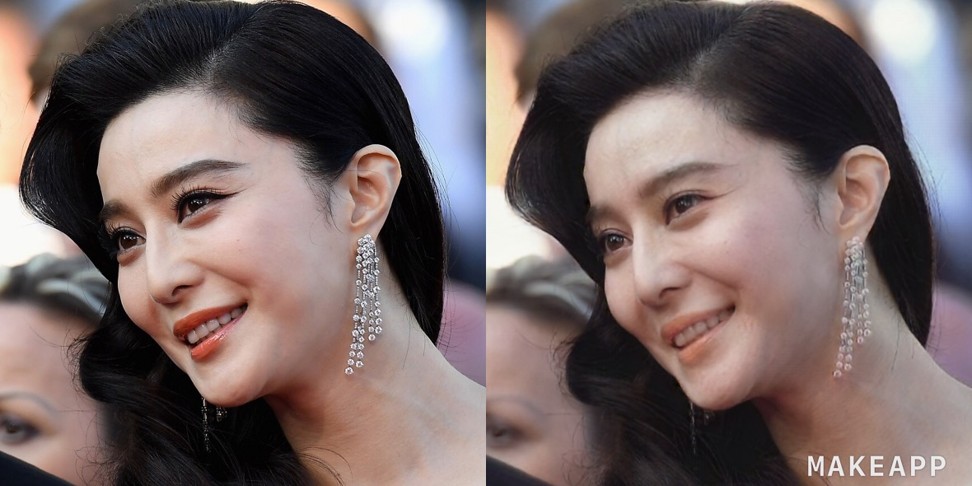 Yang Mi
The Chinese actress, known for her girl-next-door image, looked a bit tired without the red lip tint and mascara.
Amal Clooney
Lucky you, George Clooney. The beautiful human rights lawyer is truly a natural beauty.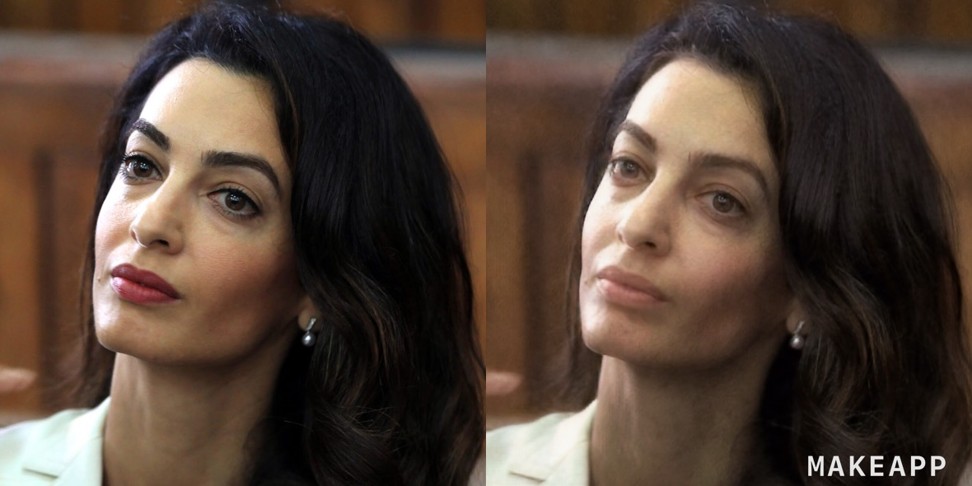 Donatella Versace
MakeApp misinterpreted the fashion giant's smoky eye make-up in this case. We didn't see too much of a difference in her after the "make-up removal" other than that.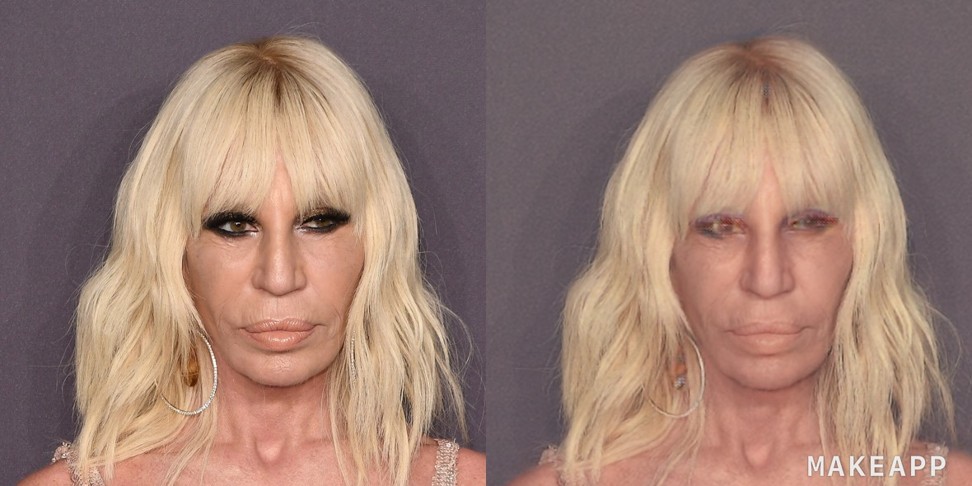 Bella Hadid
We think the model looks five years younger without the heavy make-up.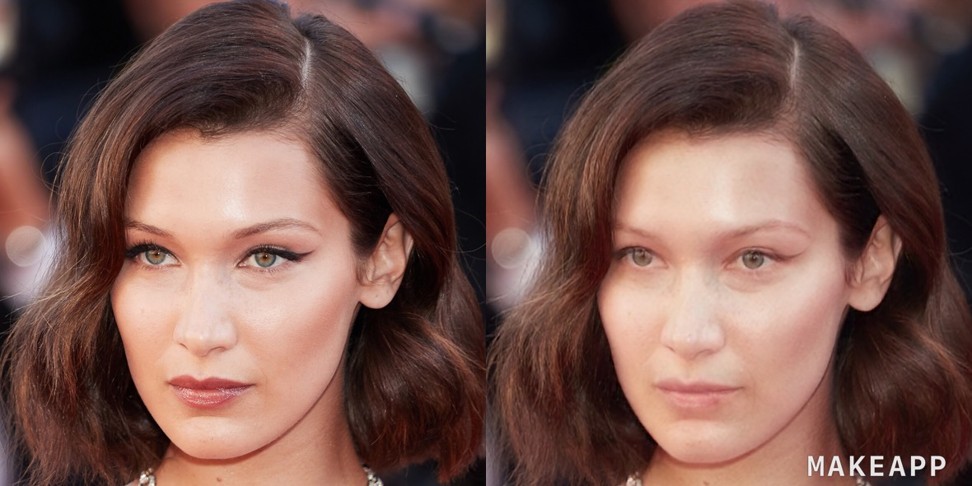 Rihanna
Riri's still got it without her make-up.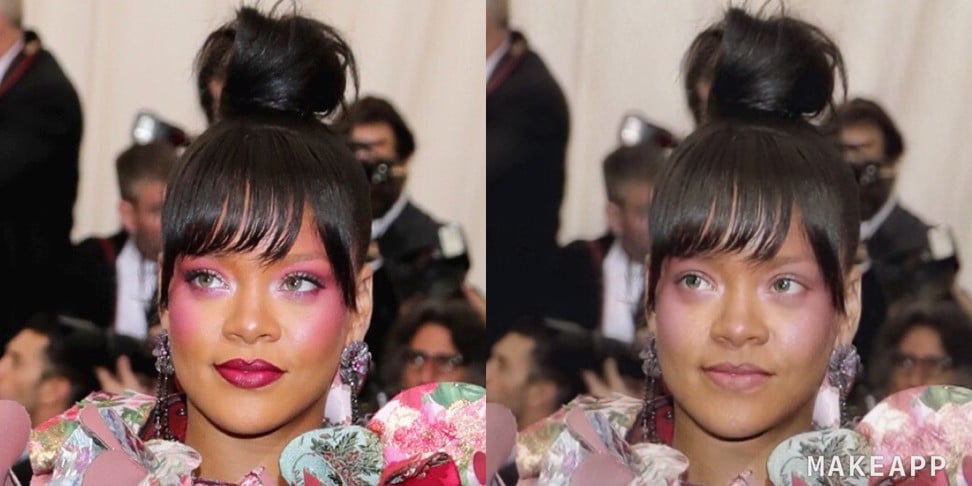 Kylie Jenner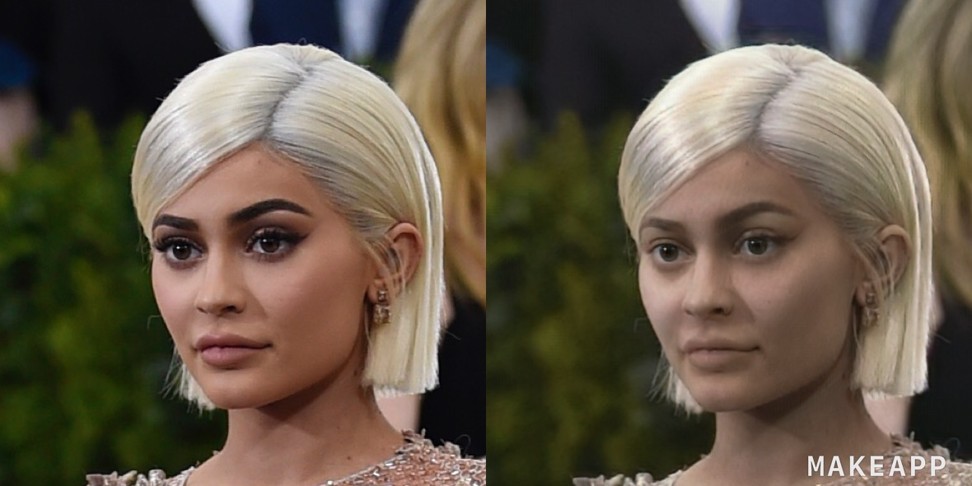 Selena Gomez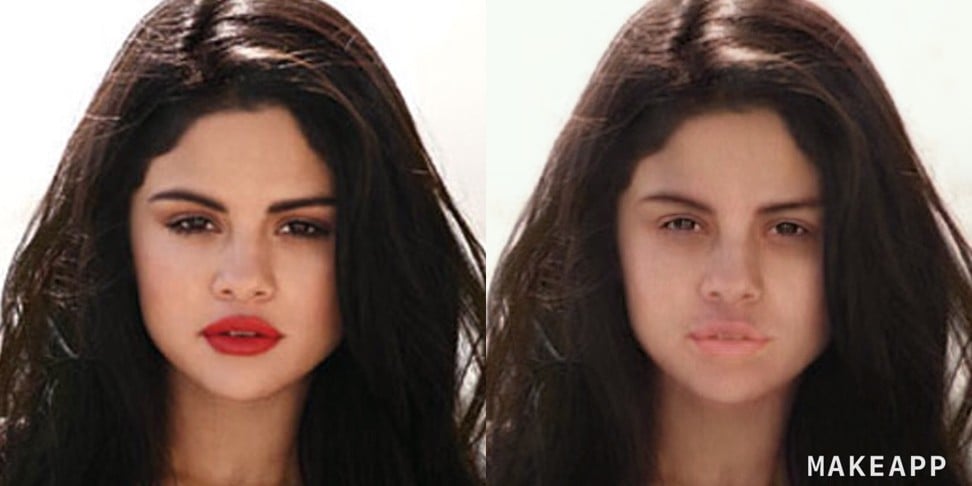 Nicole Kidman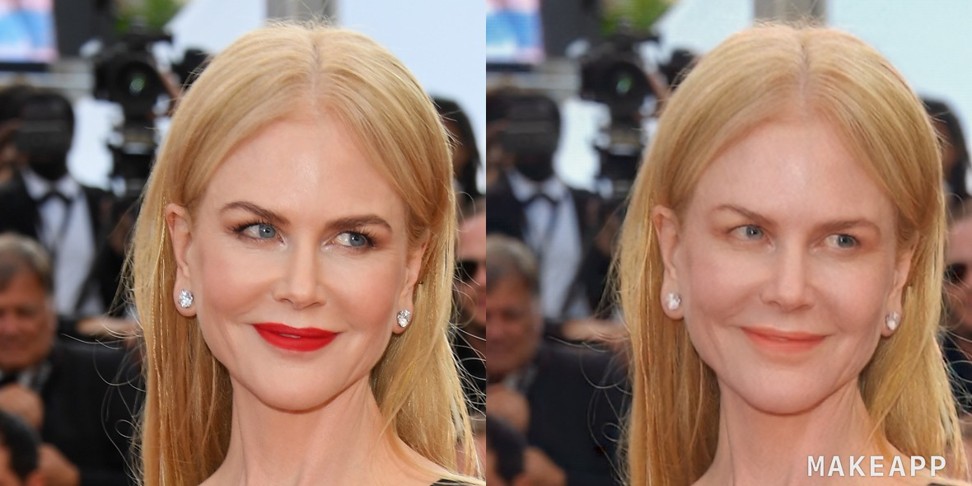 Kristen Stewart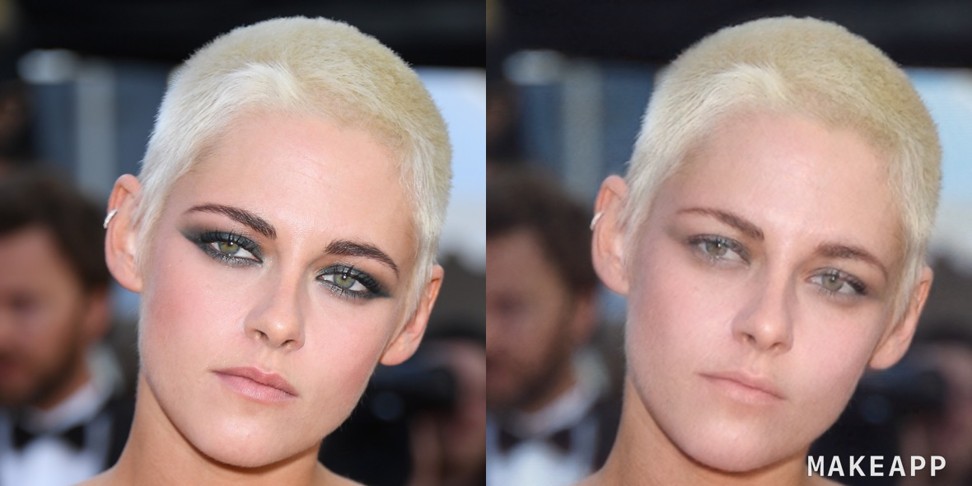 Tyra Banks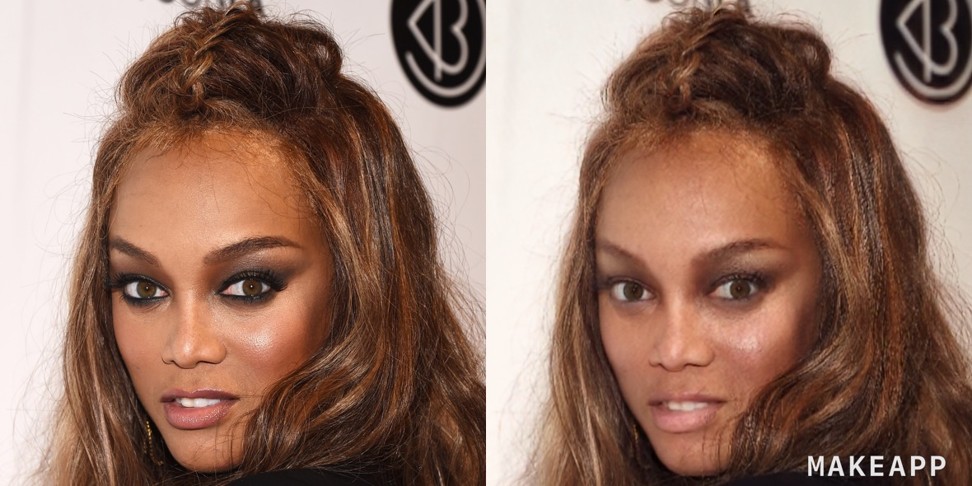 Three other beauty apps to up your selfie game:
Makeup Genius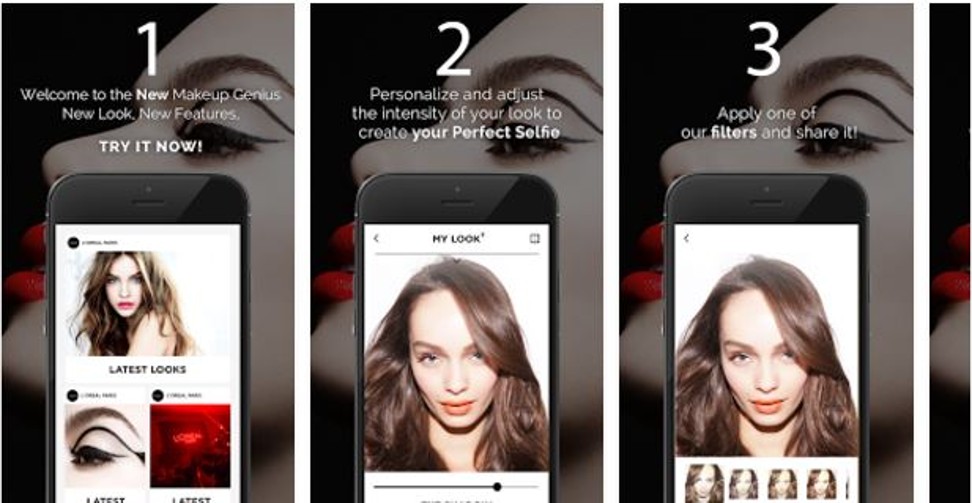 YouCam Makeup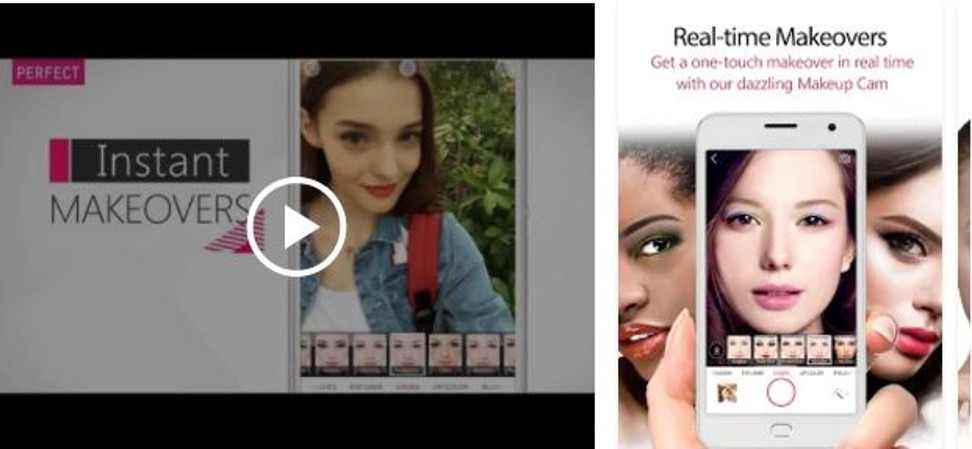 InstaBeauty