Valentino's SS18 menswear collection focuses on sportswear
The most glamorous Italian house based in Paris, Valentino, is now under the direction of Pierpaolo Piccioli, following the split from his design partner Maria Grazia Chiuri who went to Dior last year. Last season, for his first solo menswear collection, the Italian designer teamed up with the English artist Jamie Reid to create a range of patchwork poetically punk quotes such as "Claim your heritage" or "Beauty is your birthright."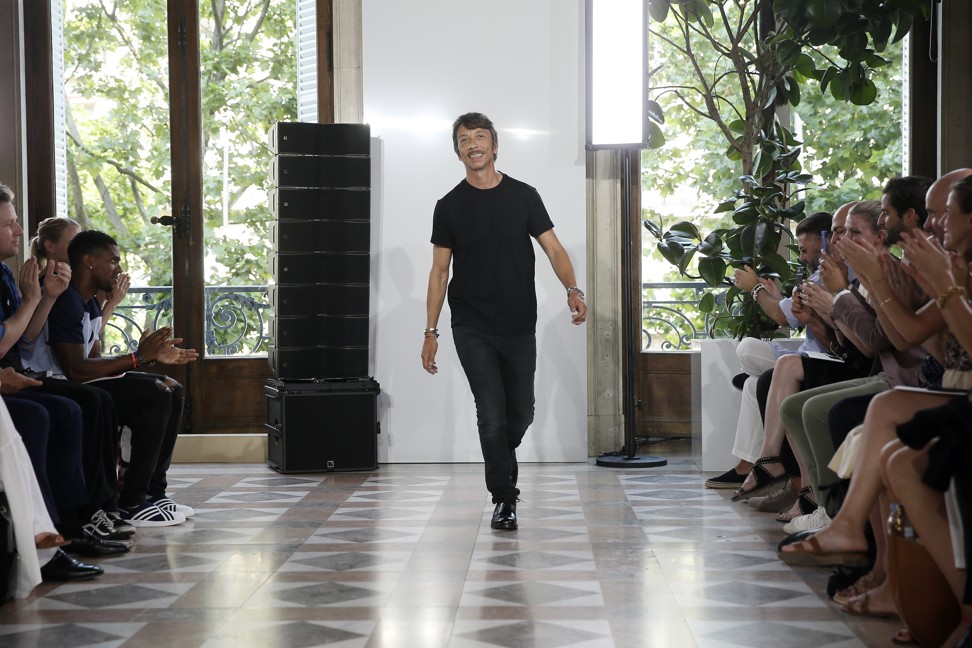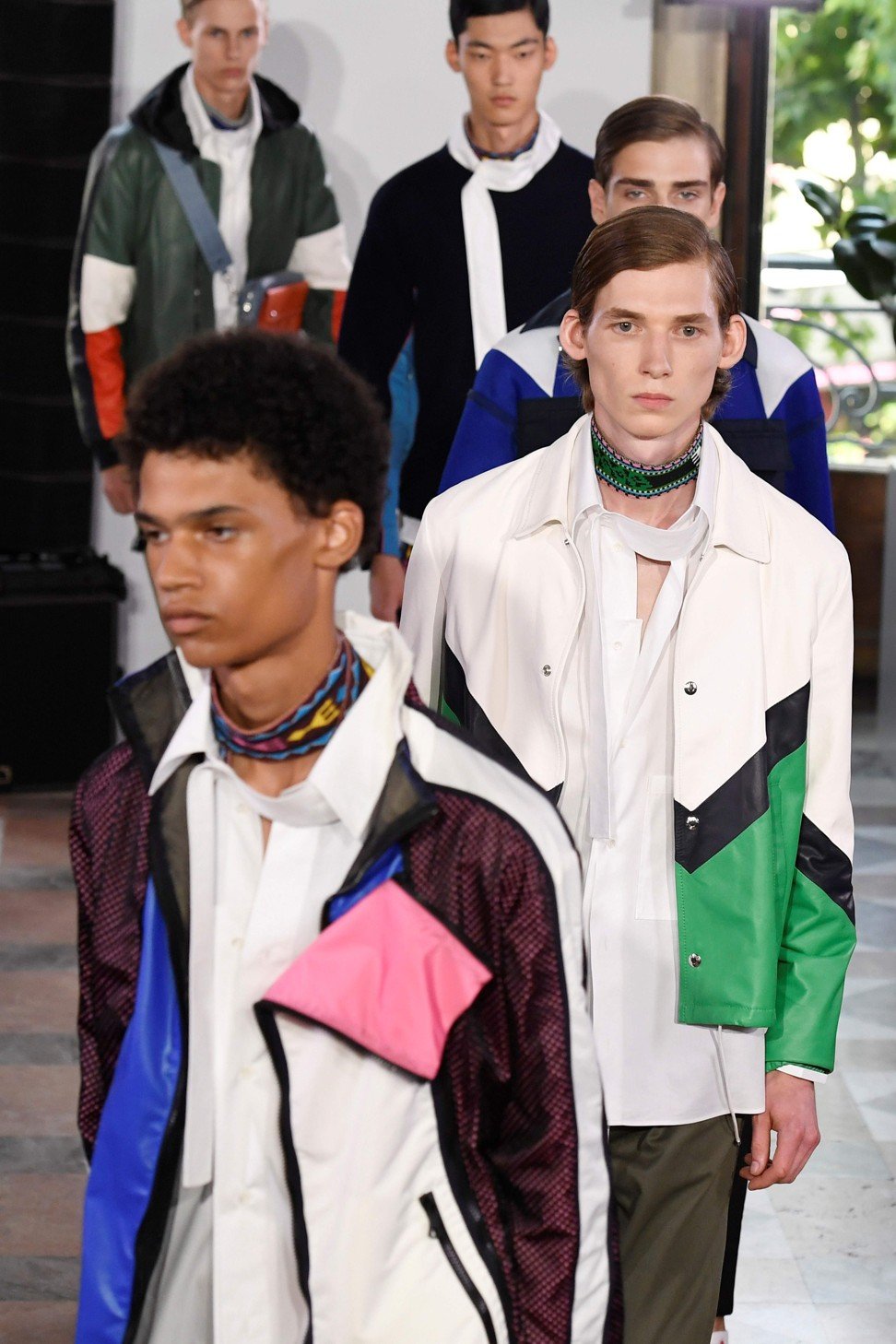 Piccioli's overall silhouette was mainly coats and baseball caps with sporty suits and colourful running sneakers. The style was a mix of punk aesthetic and hints of streetwear while maintaining the great romanticism of the house.
Yesterday Valentino showed its spring/summer 2018 menswear collection in a private mansion located in 51 avenue d'Iéna in the posh neighbourhood of Paris. The front row looked like the NBA All-Star game. Carmelo Anthony, Dwyane Wade, Serge Ibaka and James Harden flocked to the city of light to see Piccioli's latest work. NBA superstar Wade even took over the Valentino's Snapchat account during the show.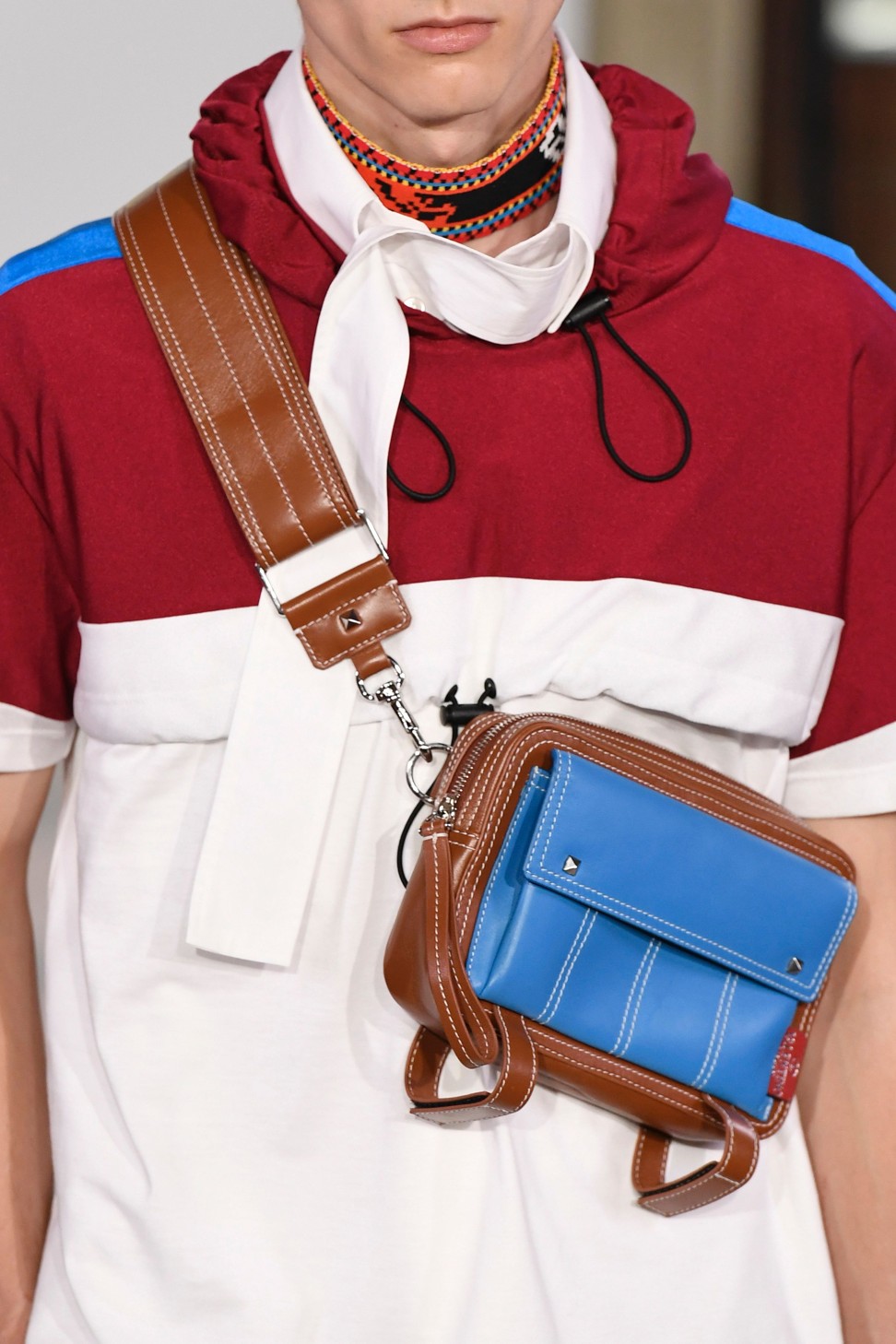 On Valentino's social media, "VLTN" is written with large letters: pastel red, white and green for the Italian touch while the blurred letters gave the impression of speed. On the notes : "Sport and Atelier. Antithetical languages that reconcile in the research of a human and authentic expression." The show began with hip hop superstar Kendrick Lamar's song Lust.
And yes, VLTN was indeed the key. For this summer collection, the Italian designer unveiled a new logo and a sportswear collection. No signs of formalwear, no suits, no sharp shirts, no silk tie and no dress shoes.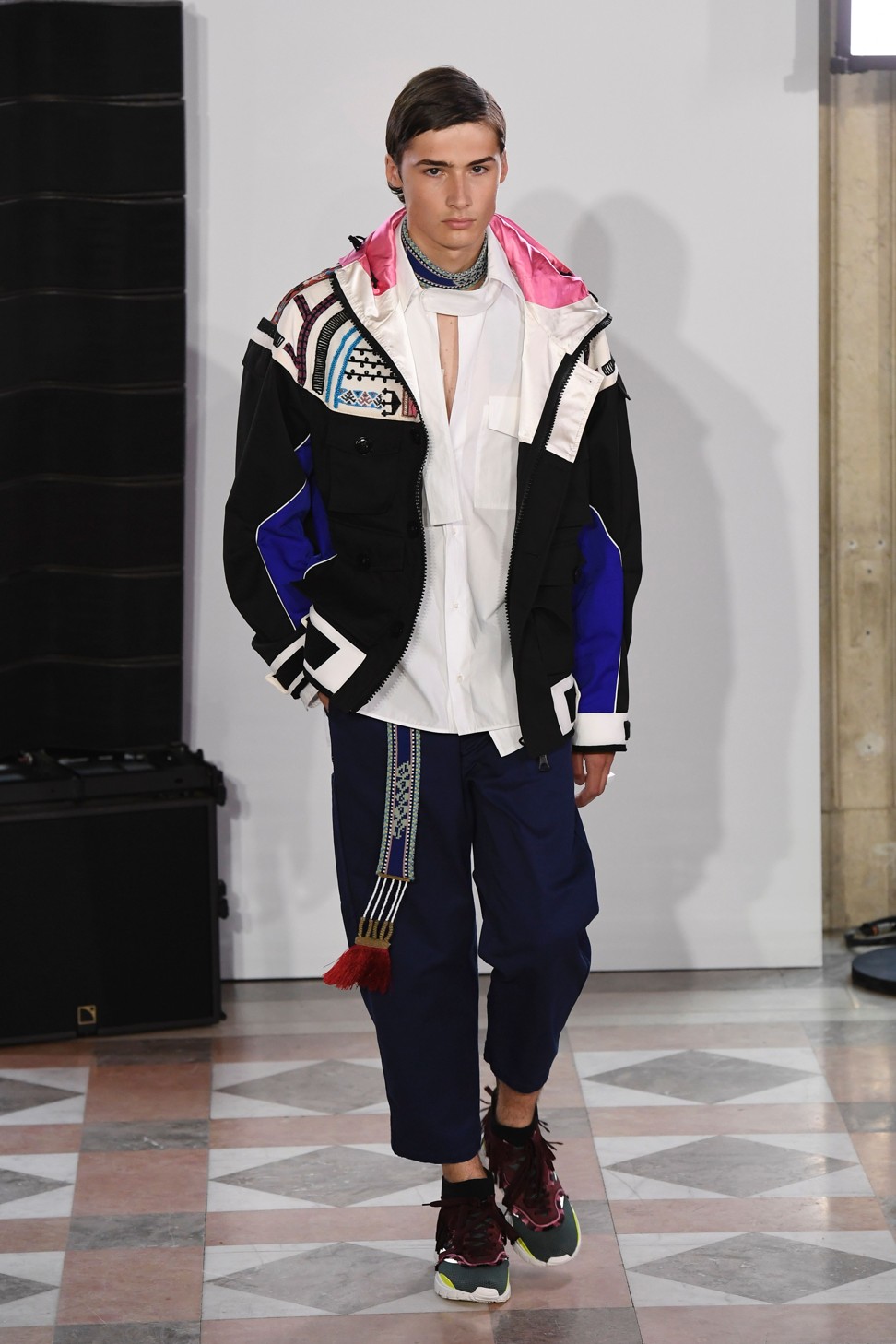 We saw utilitarian or bike messenger silhouettes such as oversized parkas, windbreakers matched with cropped trousers or beige chinos, and a messenger bag across the body. A model wore white brass knuckles with the numbers 21/06/17. After Money Trees, another track from Lamar, we could see VLTN everywhere on the runway, on collars of shirts, on the back of coats and on t-shirts.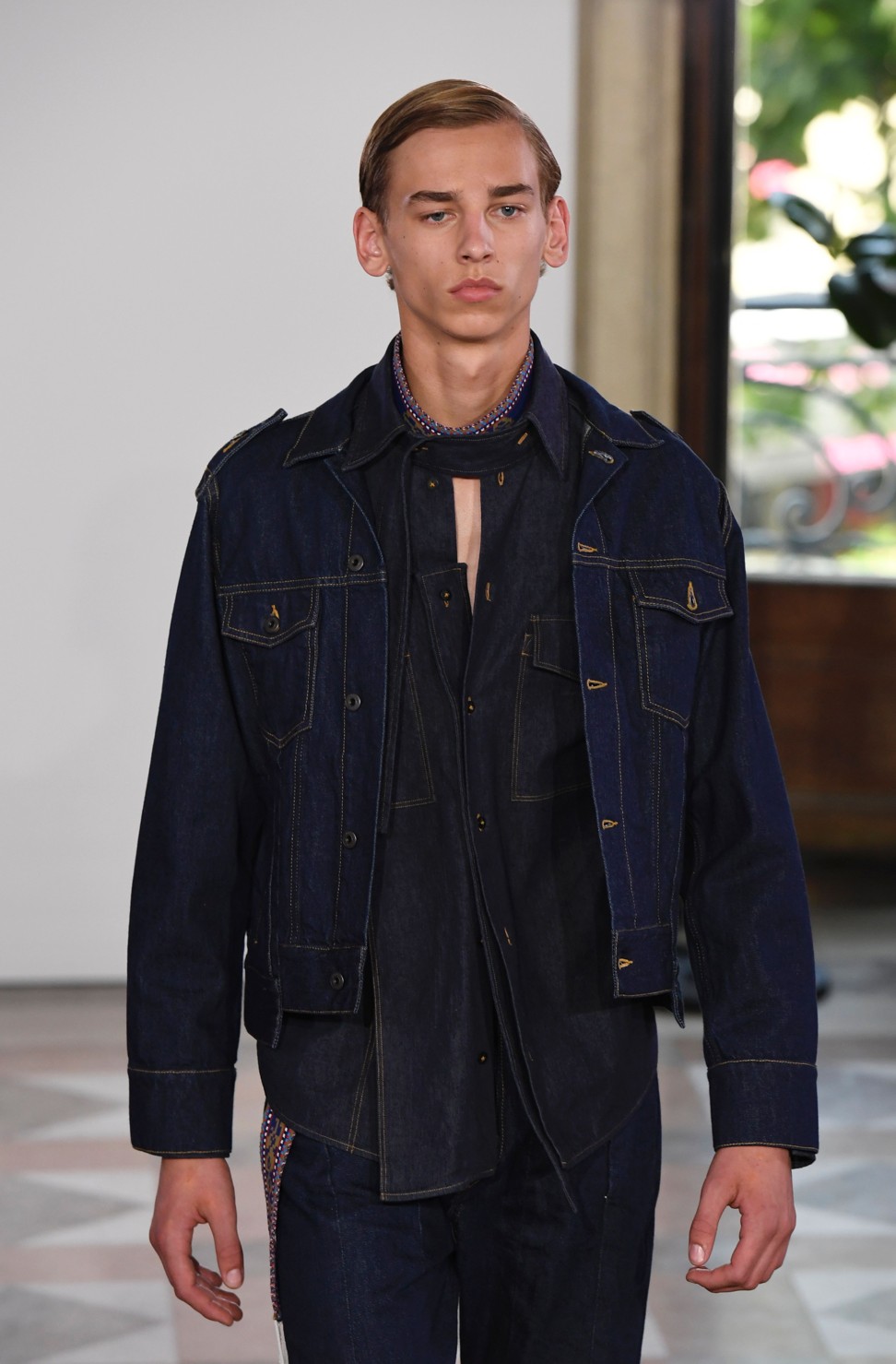 Another prominent style was colourful '70s tracksuits with large stripes on the side. A few running suits were embellished by beautiful multicolored-embroidery.
The idea of adding embroidery to sportswear is pretty interesting. But will streetwear aficionados be touched by craftsmanship details, since they have grown up with technical fabrics?
After his punk vision last season, Piccioli has created a sportswear-driven style and hashtag-friendly name in order to focus on millennial customers. New branding is always complicated in the luxury menswear industry. It will be a great challenge for Valentino – or sorry, VLTN. In a connected world, younger audiences have an insatiable appetite for digital journeys created especially for them, but will these efforts impact Valentino's sales? And on the other hand, how will long-time customers react to the new VLTN branding?

Pierpaolo Piccioli has come up with the new acronym VLTN and reveals oversized parkas, cropped trousers, colourful tracksuits and embroidered sportswear