For sneakers lovers who like a personal touch, Gucci has the answer. The luxury brand has launched a new customisable Ace Patch Sneaker Collection, featuring its most iconic white sneakers with interchangeable patches that attach using snap buttons.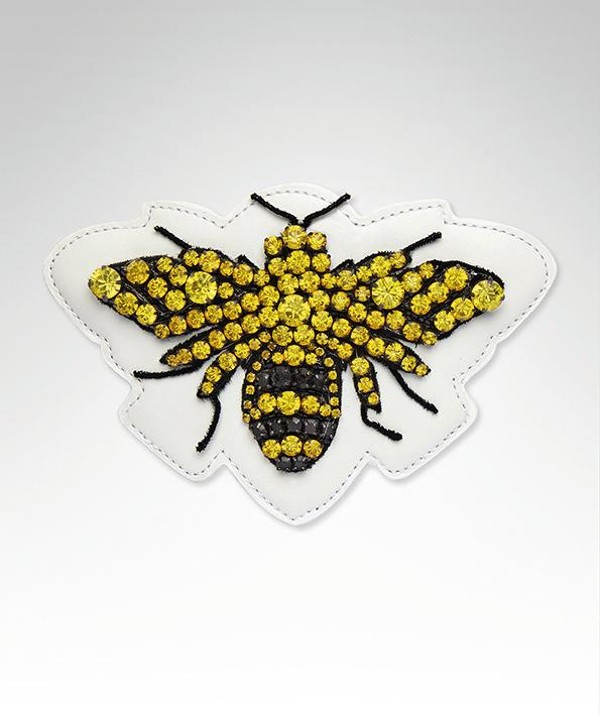 There are six styles for women, featuring eccentric patches in thread or crystal. Patches depicting the cat, "Blind for Love" expression, pineapple, crystal panther and flamboyant fumé crystal bow are five options. The sixth features a patch with the number 25 on one shoe, combined with the motif of a beaded heart pierced by a sword on a patch on the other.
For men, there are five styles with detachable patches: in the thread, there is the "Blind for Love" expression, the iconic Gucci tiger head, the cat, and the UFO, which is coupled with a dragon for the other shoe in its pair. A panther is also available, but it comes in terry material. In both women's and men's styles, the back of the heel comes in laminated snakeskin – blue on the right shoe and red on the left.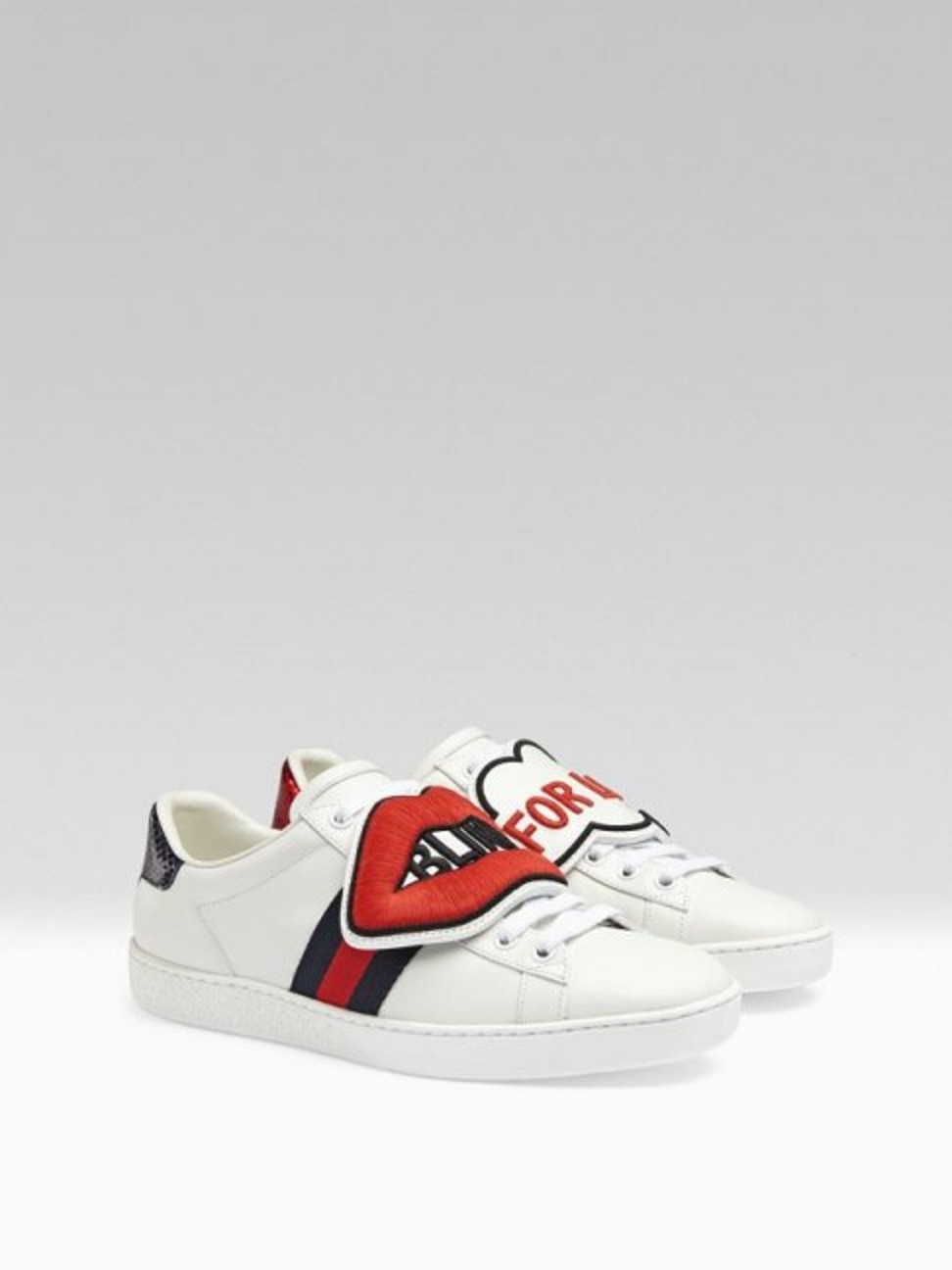 In addition, there are nine detachable beaded or crystal additional patches that come with Ace for women and nine thread or crystal patches for men, which can be purchased separately to customise the sneakers. There are more than 100 patch combinations, taking customisation to the next level.