Louis Vuitton SS18: Menswear runway draws Asian celebrities Gong Yoo, Hidetoshi Nakata, Xu Weizhou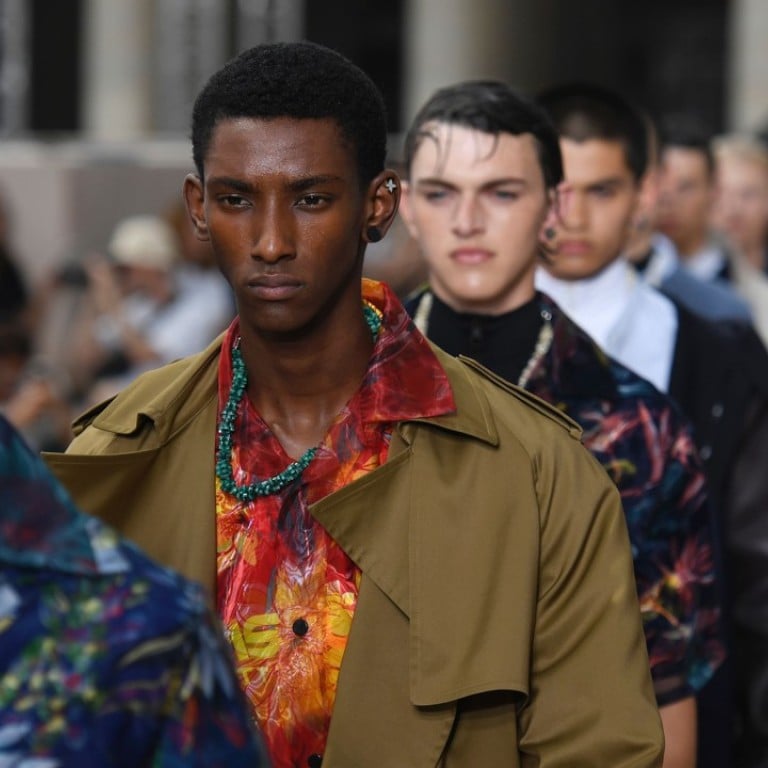 Last season, British designer Kim Jones unveiled not one but two amazing collaborations for French luxury house Louis Vuitton. The first collaboration was with legendary skateboard brand from New-York, Supreme, which became an internet sensation immediately. The second collaboration was with Japanese label Fragment Design of streetwear pioneer Hiroshi Fujiwara, which was more discreet.
Once again, Louis Vuitton created the buzz a day before the show. Famous pop star Drake announced on his Instagram account that he will release his new song called Signs, inspired by the Louis Vuitton spring/summer 2018 collection.
A post shared by champagnepapi (@champagnepapi) on Jun 21, 2017 at 12:57pm PDT
This season, Korean actor/model Gong Yoo, top model Naomi Campbell, retired Japanese football player Hidetoshi Nakata, basketball player Russell Westbrookand Chinese actor Xu Weizhou came to see Louis Vuitton's spring/summer 2018 menswear collection entitled "Archipelago", shown at the cutest place in Paris, the Domaine national du Palais-Royal.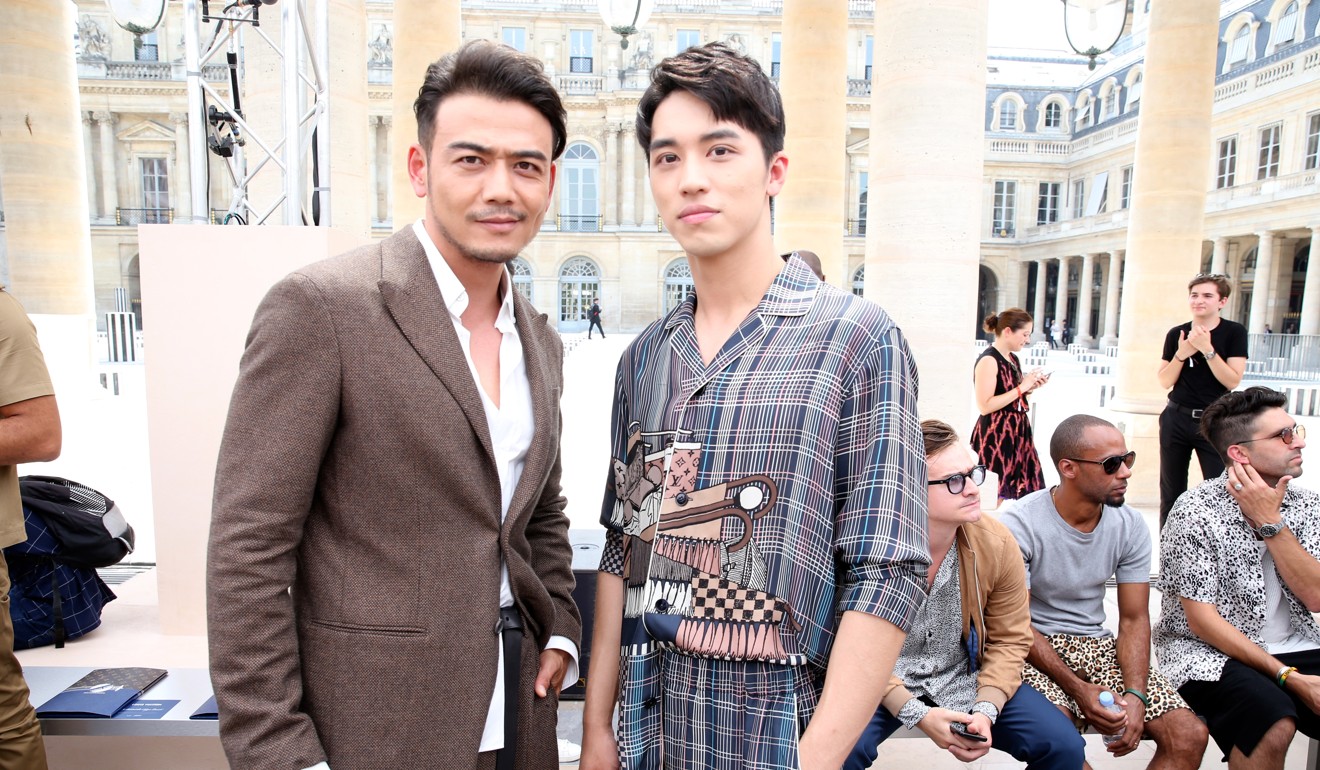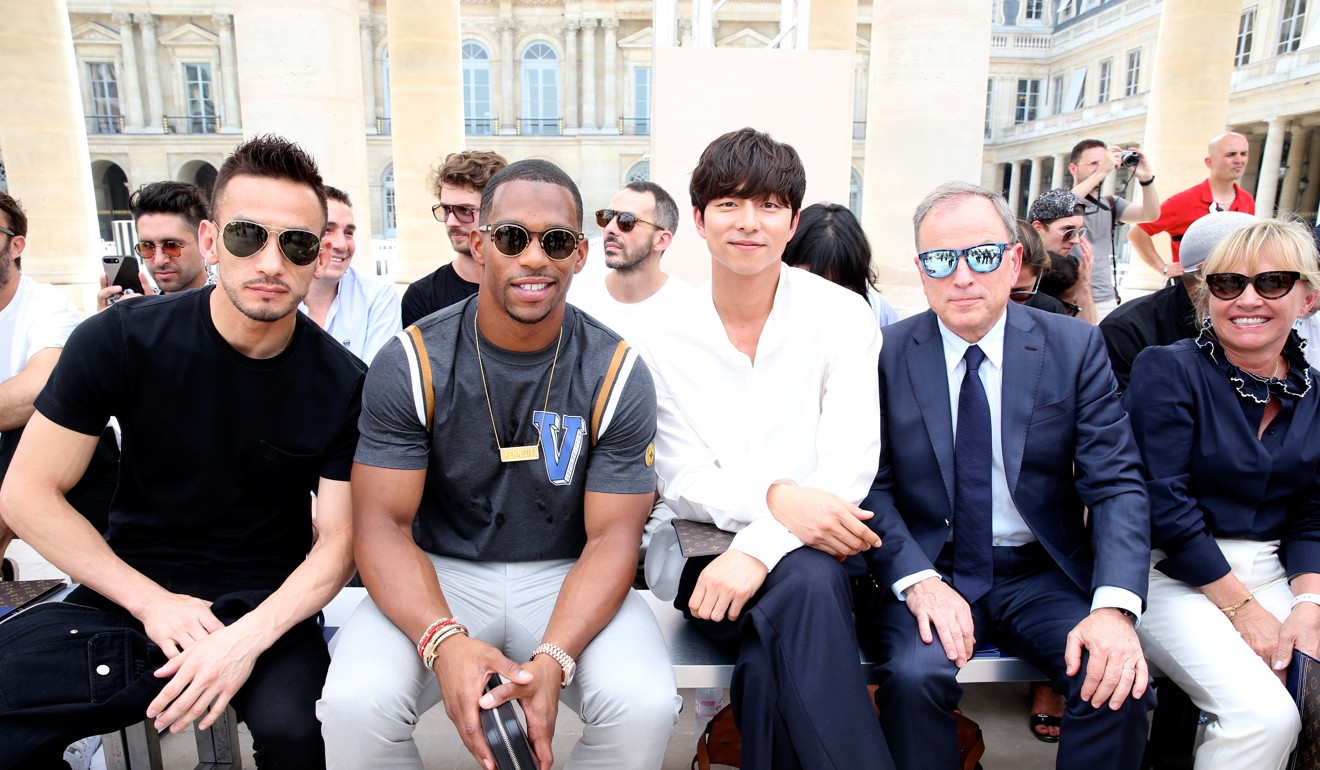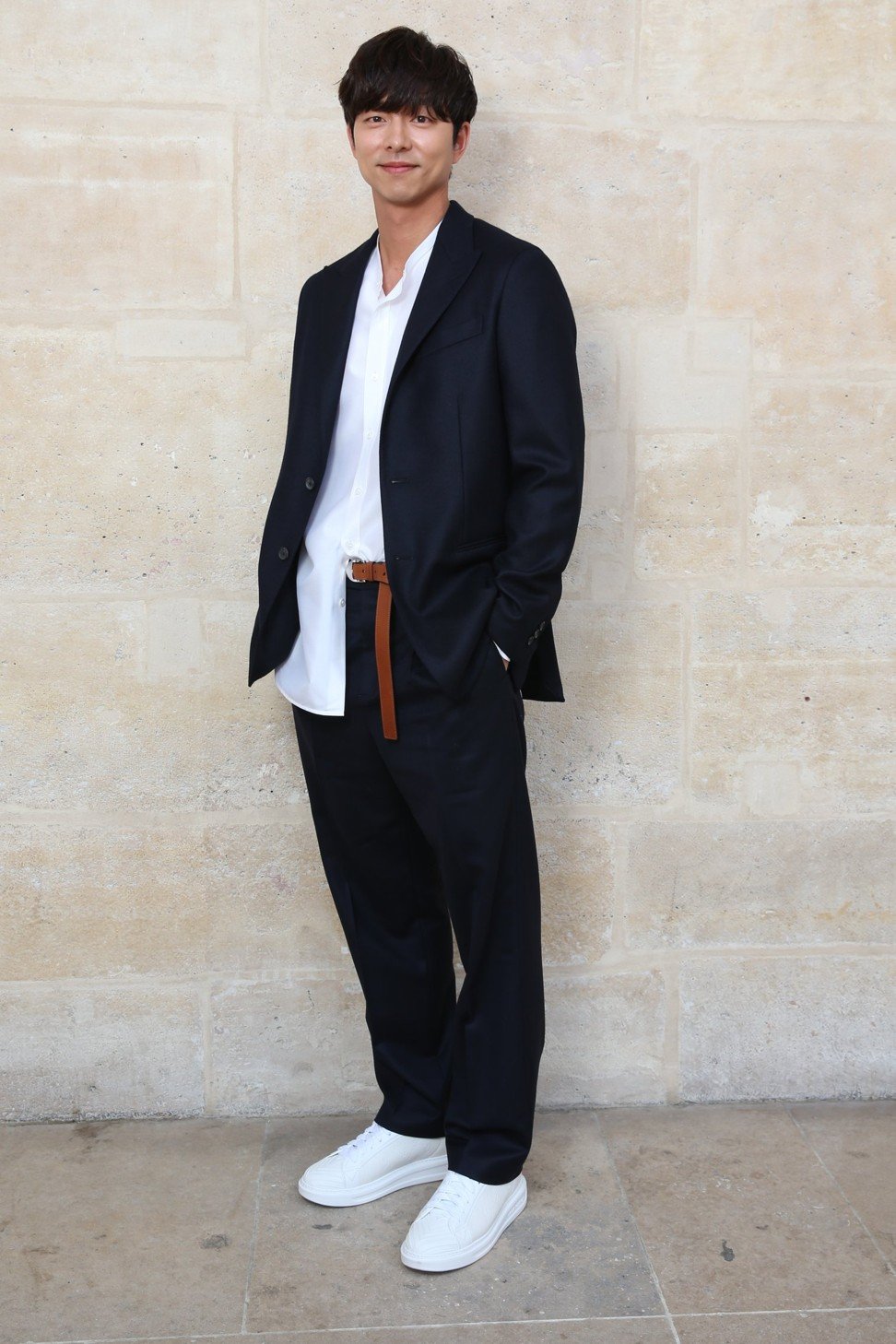 "I thought of specific islands – New Zealand, Easter Island, and especially Hawaii – but I was also inspired by the idea of an island, and of travel, of moving easily from place to place, and experiencing these different pockets of civilisation, these different identities simultaneously," explained Jones, the house's men's artistic director.
The signature inspiration of the collection was the famous Aloha shirt. This exotic oversized shirt was upgraded with a layering of matching print oversized shirt made of organza. The prints were famous tropical flowers, like the heart-shaped flower anthurium or sharp heliconia, with the graphic brand name "Louis Vuitton" on top, like a sports team slogan.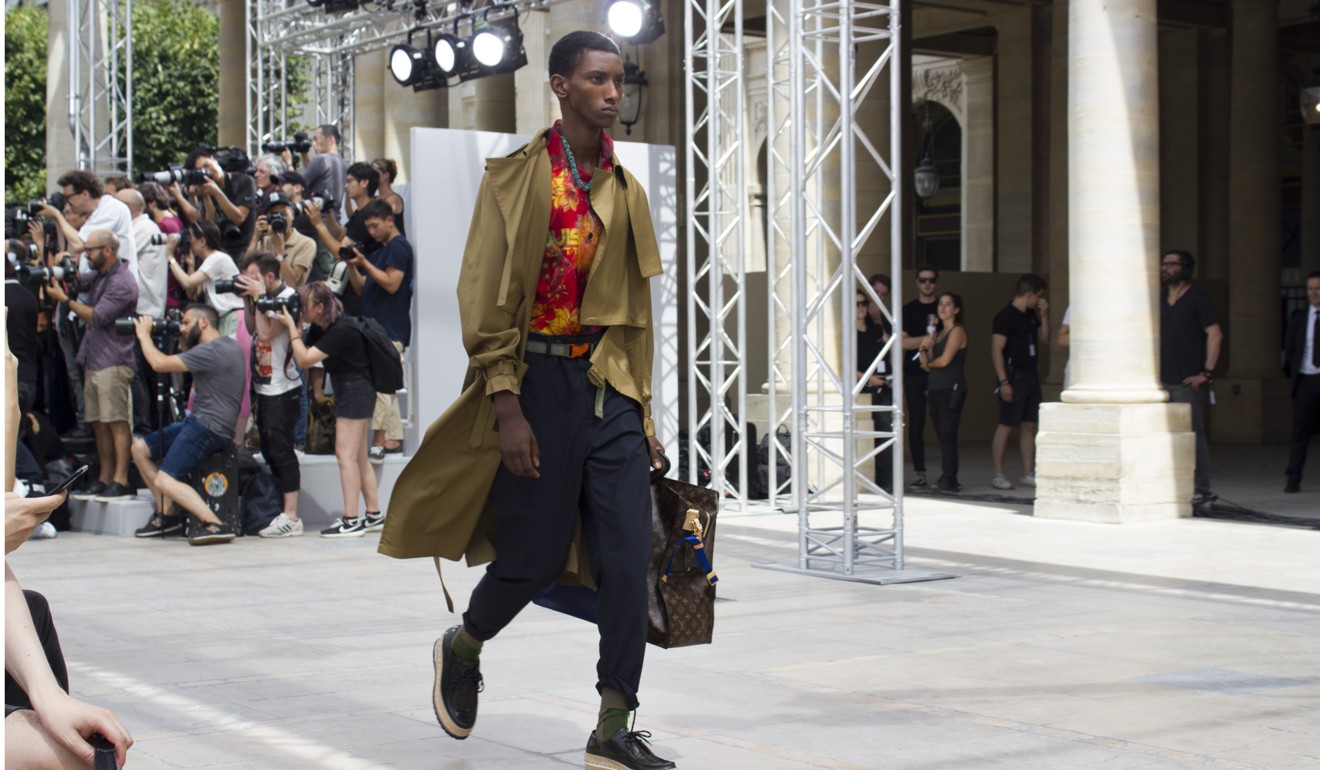 The designer was inspired by the extreme sports of these islands such as windsurfing, climbing, trekking and hiking. We saw many sportswear elements, like diving suits, scuba jackets and surf top.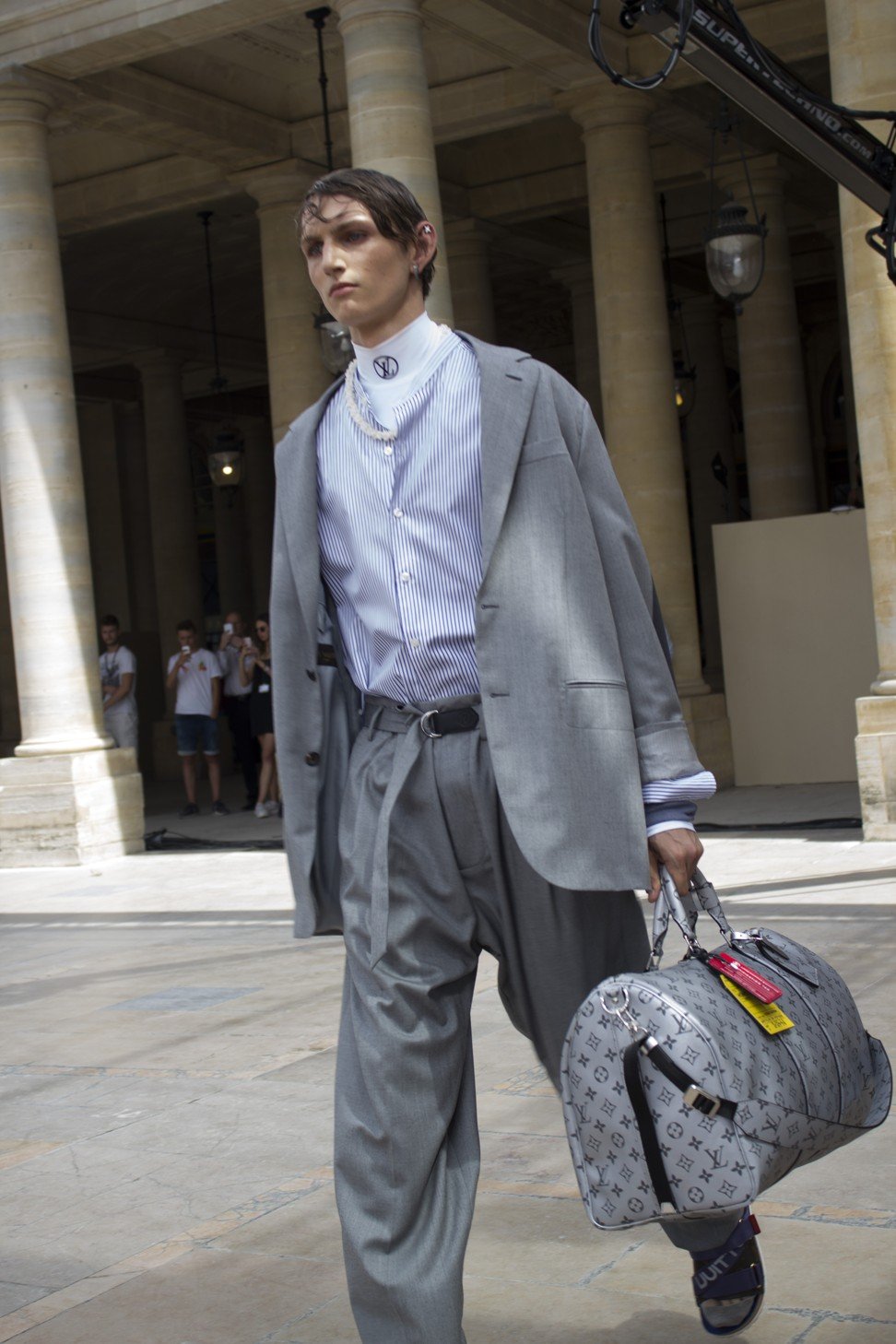 The fabrics of the coats were both technical and luxurious, such as camel travel stretch twill, khaki technical satin, workwear satin and beige high gloss leather.
A post shared by Style_SCMP (@style_scmp) on Jun 22, 2017 at 6:19am PDT
With this fusion of style, Kim Jones decided to blend modern tailoring influenced by Hong Kong. Formal garments were relaxed, a little bit oversized in cobalt blue or tonic blue mohair, or lightweight grey silk/seersucker.
The beautiful detail was this technical belt called "Monogram Eclipse" with the fastener in shiny cobalt blue.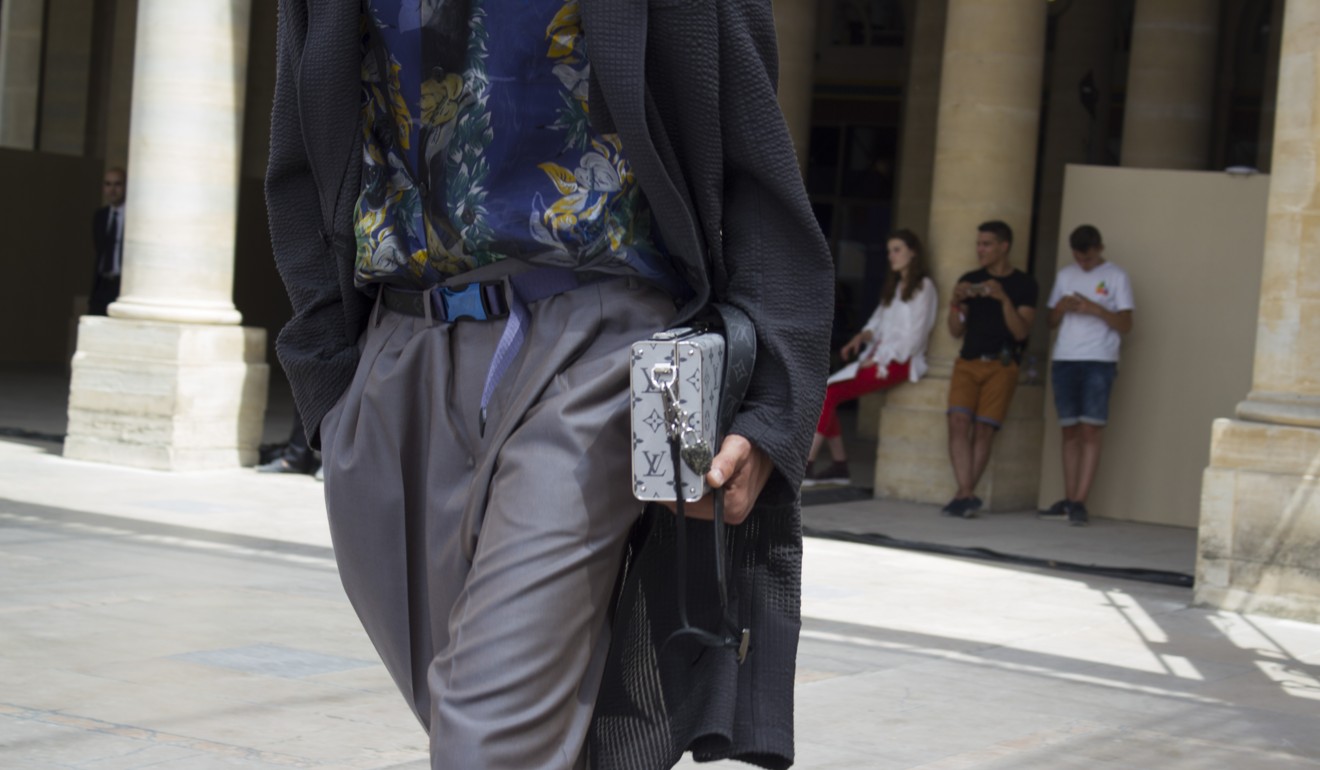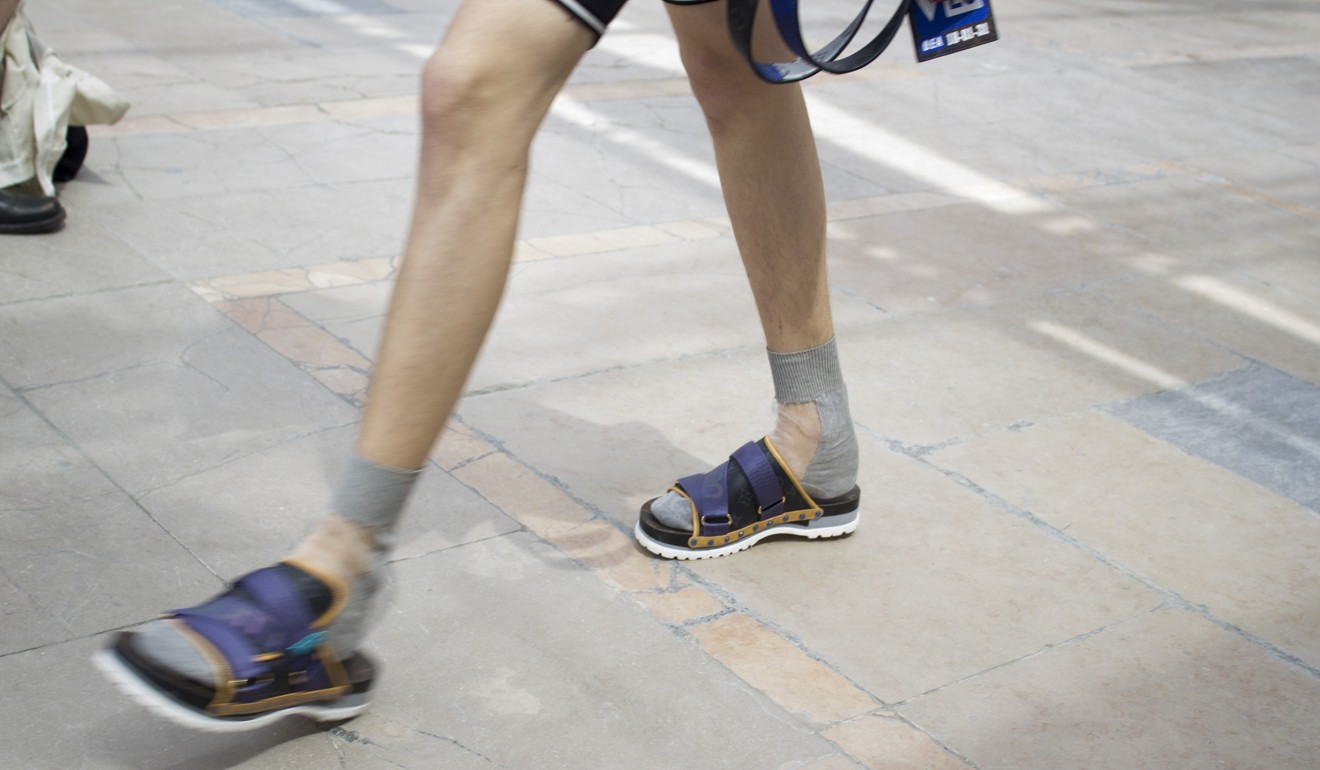 To complete his "Archipelago" collection, the designer created the "Monogram Split", contrasting different colourways, emphasised with a centre seam. He also introduced new colours called "Pacific", a cobalt blue, and "Reflect", a light silver with a reflective finish.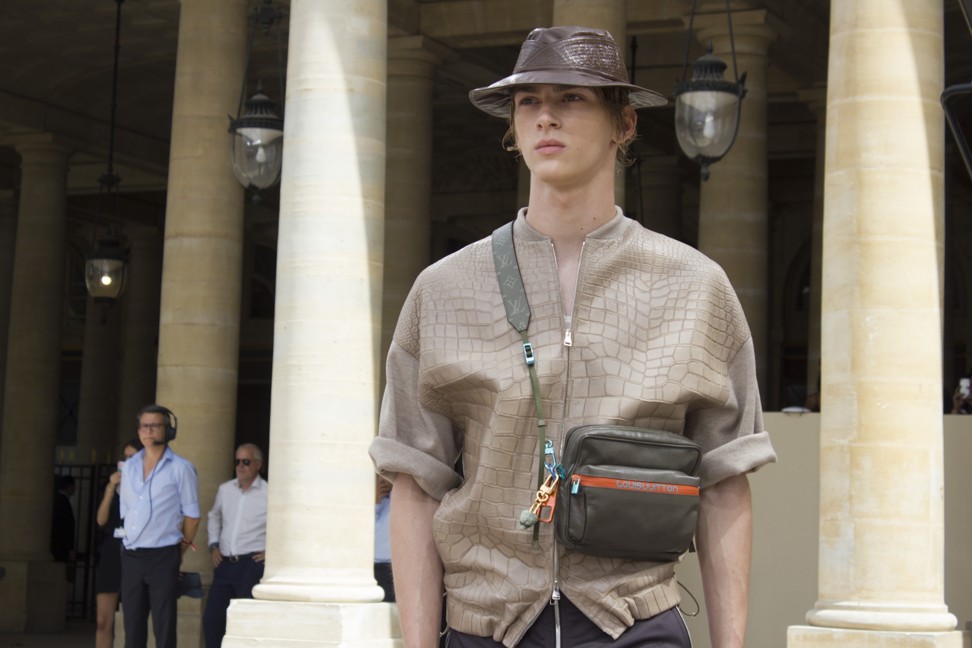 Since the beginning of his career, Jones has mixed the two worlds of streetwear and luxury perfectly. He continues this journey at Louis Vuitton, this time island-hopping, mixing technical expertise and streetwear vibes while maintaining his passion for extreme sports.

Designer Kim Jones again mixes streetwear and luxury wear, this time with a tropical and technical influence