Fendi collaborated with K-pop star Taeyang (whose real name is Dong Young-bae), a member of boy-band Big Bang, on a first-of-its-kind capsule collection titled "FENDI For Young Bae".
Fashion designer Silvia Venturini Fendi and the Men's Studio joined forces with the K-pop star to come up with the theme of the new men's autumn/winter capsule collection. The singer's favourite flower – daisy – is a key motif.
Simple but inspiring words from Taeyang, such as "Faith", "Grace", "Saved" as well as "Passion", are introduced on cool black shearling jackets and on hoodies with rubberised slogans made from structured fabric to enhance the stylish silhouette.
A black street-inspired oversized T-shirt features the slogan in white and daisy details. Accessories in the capsule collection include two backpacks, two pouches, all-black sneakers, all-white sneakers and a special key charm.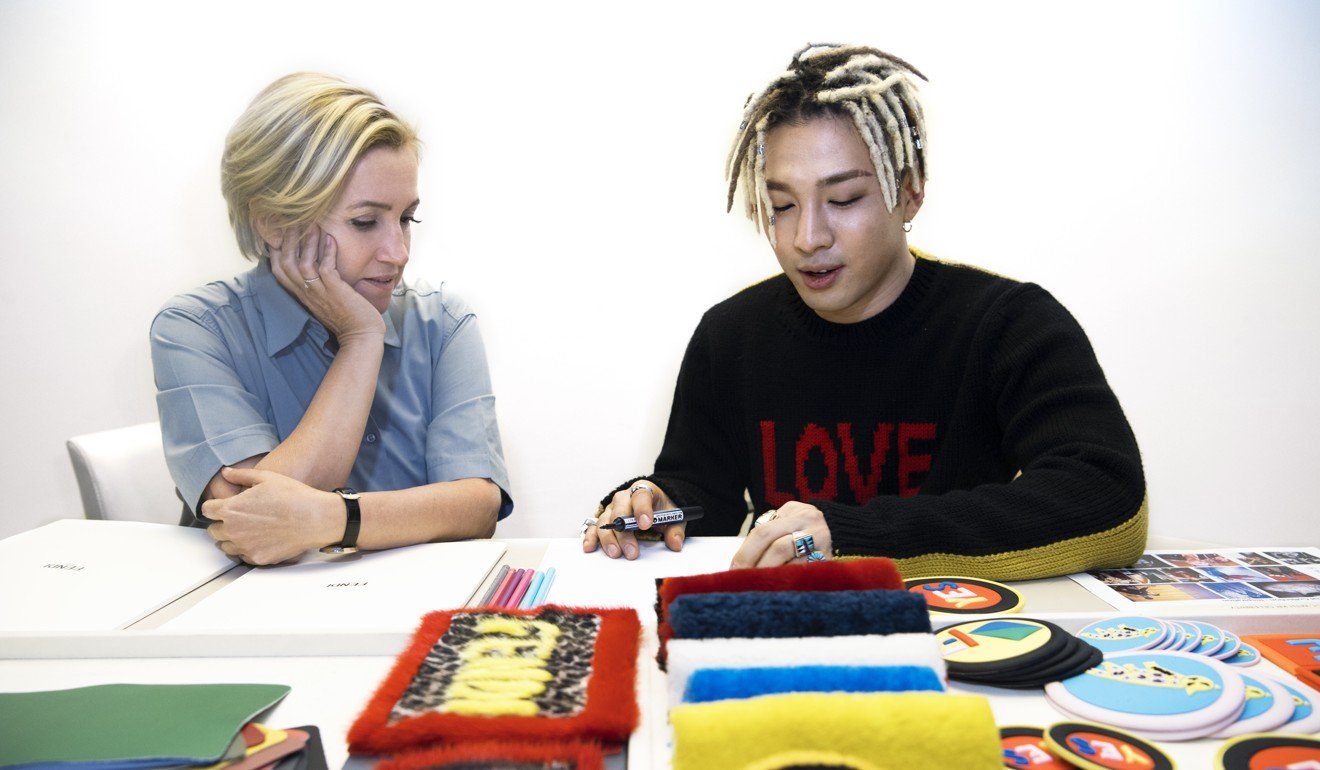 Two styles of backpacks in black – one in shearling with an exquisite daisy graphic and the other in sturdy calfskin – feature a zip puller on the front embossed with "Young Bae" in the form of his own handwriting.
Pouches are available in black and red. The black calskin style features a yellow slogan and red trimming whereas the red shearling mini pouch has an inlayed "Grace" motif on the front and a daisy motif on the back.
Seasonal sneakers have been re-interpreted with breathable material and tone-on-tone "Young Bae" embossed details in rubber at the heel patch. The Korean artist's slogan and handwritten "Young Bae" are also found in an interchangeable key charm.
This one-of-a-kind collection will debut in Hong Kong on July 27 to celebrate the re-opening of the Fendi men's boutique in Hong Kong and is available for pre-order on Fendi's official website in early July.