Kris Van Assche gives tailoring a sportswear twist at Dior Homme spring/summer 2018 in Paris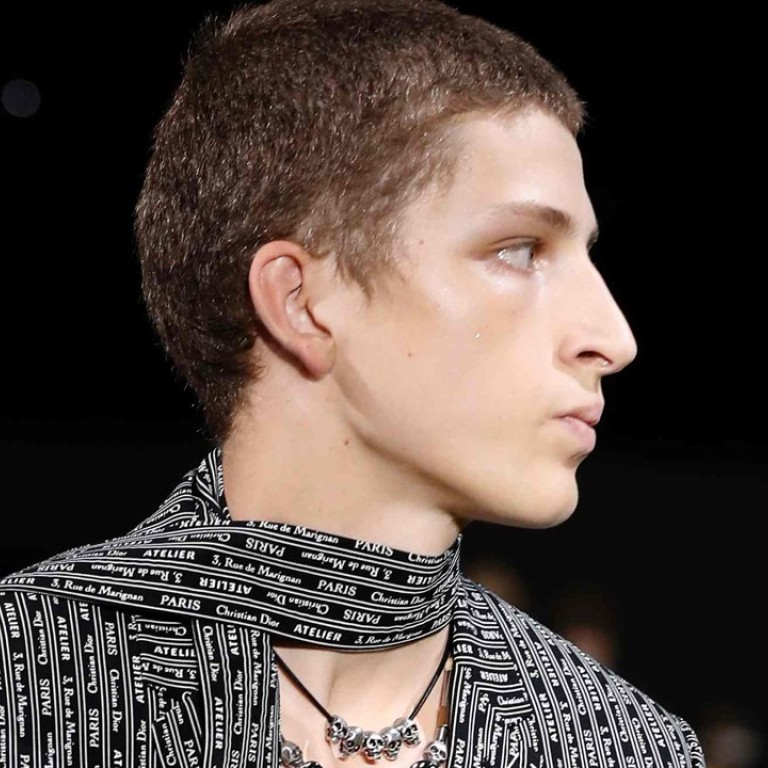 In the 1970s, Marc Bohan created the first Dior menswear collection, "Christian Dior Monsieur". Then in 2001, Hedi Slimane introduced Dior Homme's characteristic slim silhouette, which has since transformed the menswear industry. And since 2008, Kris Van Assche has been developing his own aesthetic, season after season. His autumn/winter 2017 collection, called "HarDior", featured suits tailored for the rave culture.
On day four of men's fashion week, Van Assche revealed Dior Homme spring/summer 2018 collection, titled "Late Night Summer", at the Grand Palais in Paris.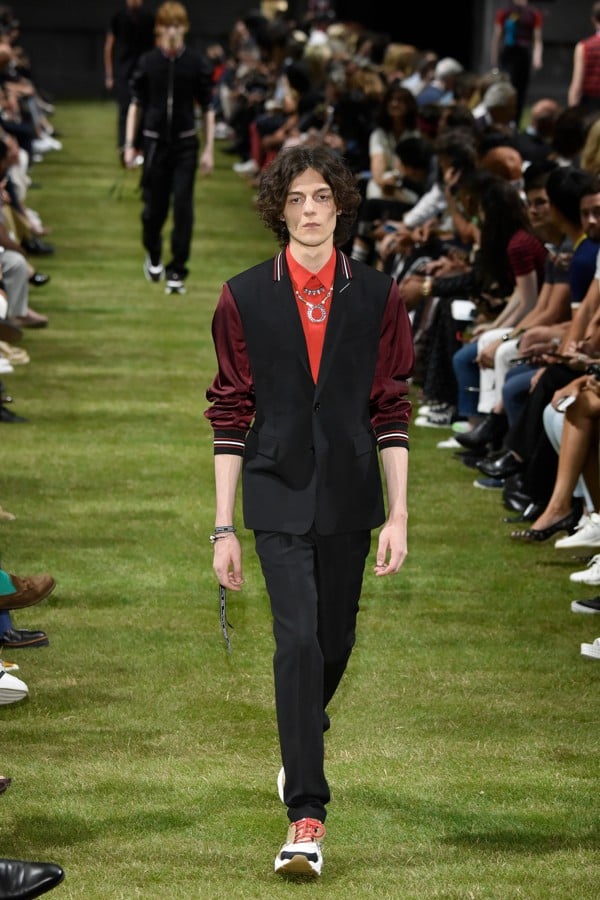 A number of celebrities attended the show, such as Chinese actor Huang Xuan, British actor Jamie Bell, Japanese singer Hiroomi Tosaka, Irish actor Barry Keoghan, Turkish actor Numan Acar, and American actors Rami Malek and Christian Slater. Long-time Dior Homme fan Karl Lagerfeld also attended, and sat in the front row.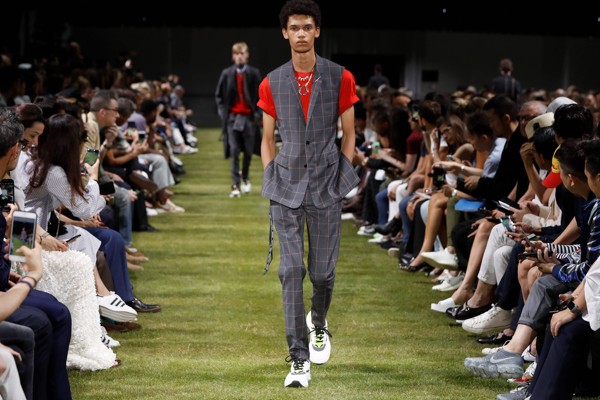 The soundtrack to the show was dreamy and nostalgic, featuring songs like R.E.M.'s "Losing my Religion", Radiohead's "Creep",and Depeche Mode's "Enjoy the Silence".
First up was a skinny black suit with white shirt – a very Dior Homme aesthetic. Black suits are always one of the best sellers in the menswear section of Christian Dior. Marking his 10th year as menswear creative director, Kris Van Assche celebrated the craftsmanship of the Dior Atelier, located on 3 Rue Marigan in Paris. Printed rubans with the address of the atelier were worn as a scarves, neckties, and wrist bracelets. Those labels were sewn on sleeves, lapels or buttonholes. We even saw an all-over print pattern on a few jackets.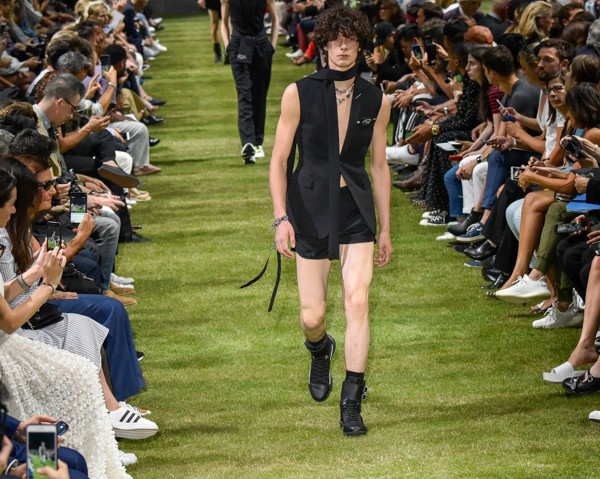 Van Assche explored the proportion and the deconstruction of tailoring with a sportswear twist, creating tailored and sportswear hybrids. He was inspired by collegiate sportswear apparel, such as basketball jerseys, varsity jackets and little gym shorts. Most of the tailored garments were worn with white sneakers. The prominent black was complemented by vivid red, white and burgundy. The hints of colour came from a collaboration with French artist François Bard. Beautiful oil paintings were printed across shirts and jackets.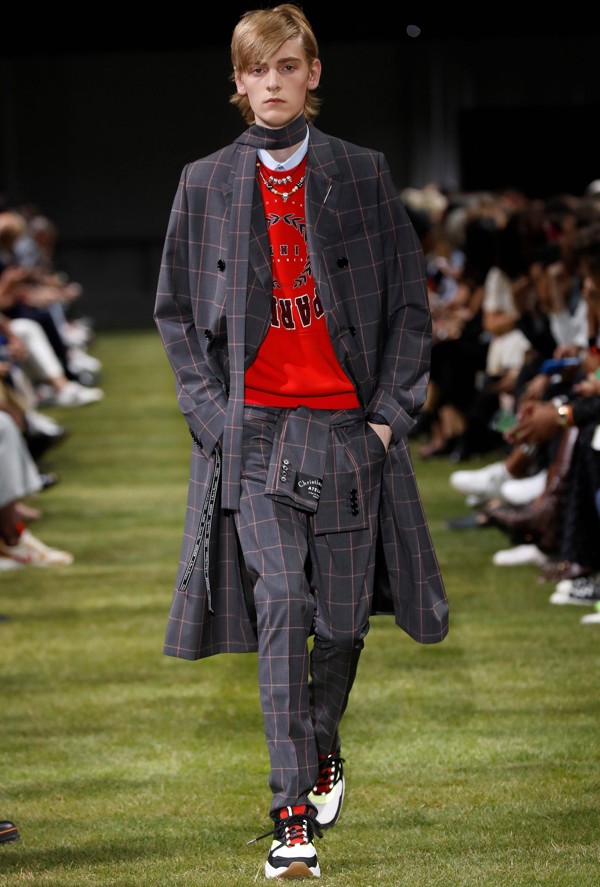 While other designers are unveiling streetwear collections in order to target a younger audience, Kris Van Assche is still one of the few artistic directors to defend formal wear. Will the strong contrast he has set up between minimalist tailoring elements and sporty college styles prove popular with young people?

Menswear creative director at Christian Dior merges tailoring with collegiate sportswear apparel in his latest collection, shown at Paris Fashion Week