For her fourth outing at Paris Haute Couture Week, Chinese couturier Guo Pei turned to the golden era of haute couture for inspiration.
"For a long time, I have been using my designs and my work to express my feelings, my dreams and speak from my heart," Guo says. "This season, I decided to just focus on the clothing itself."
The result of the experiment was rather marvellous. Guo looked at the essence of haute couture with a unique point of view – her Chinese upbringing, cultural influences and her army of skilled artisans who are behind her every creative vision.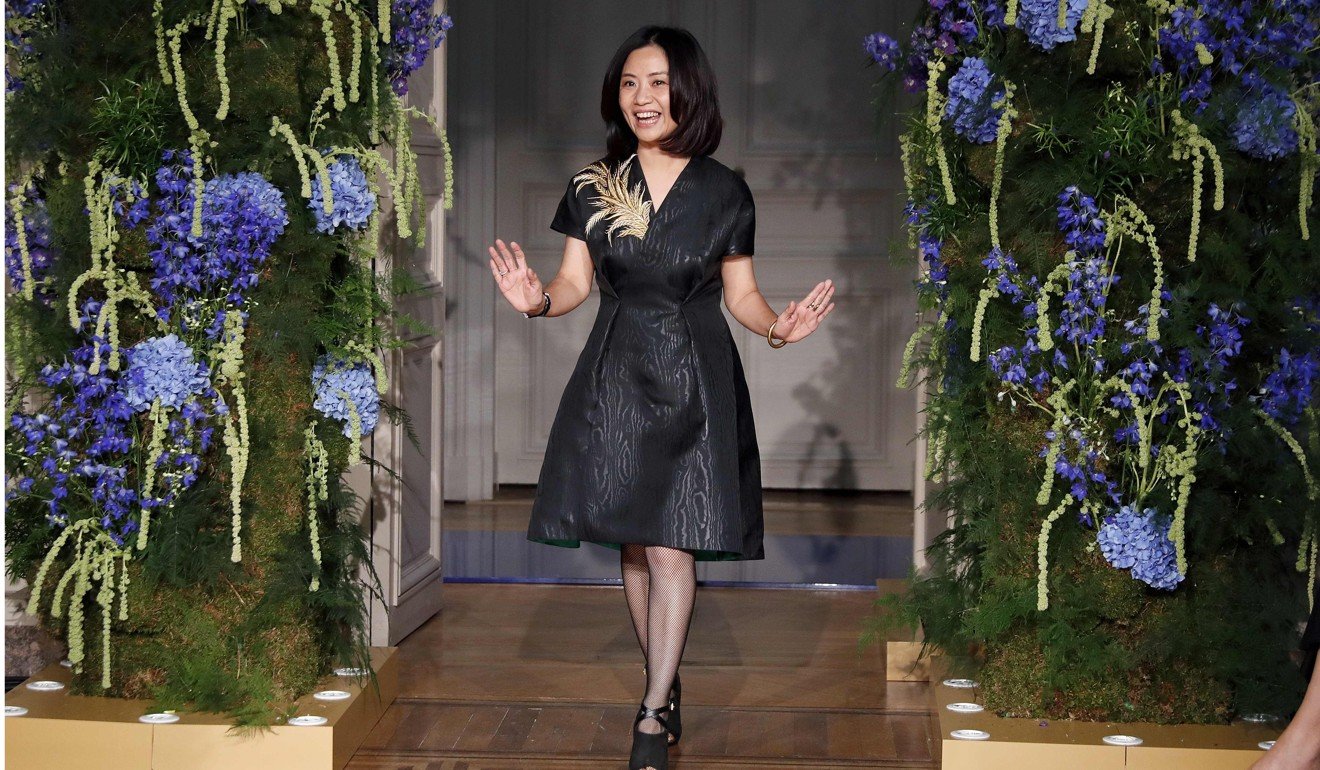 Among the 43 looks, there was plenty of ball gowns that could easily rival the statement "omelette" dress Rihanna wore at Met Gala 2015, accentuated with Guo's signature embroidery and beading.
Yet, for this collection especially, Guo presented a series of body-hugging, simple silhouettes. The series focuses on high-shine, metallic gowns that had rarely been seen before in her collections. This was probably an attempt to tap a younger clientele perhaps, some of whom we spotted on the front row, including Zhang Zetian, wife of Chinese ecommerce giant JD.com boss Liu Qiangdong.
The dresses also went seamlessly with Chopard's high jewellery, which brought the opulence of Guo's couture show to a whole new level.
This marks the first collaboration with Caroline Scheufele, co-president and artistic director of Chopard. The pair have known each other since 2015.
"Through a joint runway show with Guo Pei, an innovative and promising form of feminine solidarity is expressed," Scheufele says.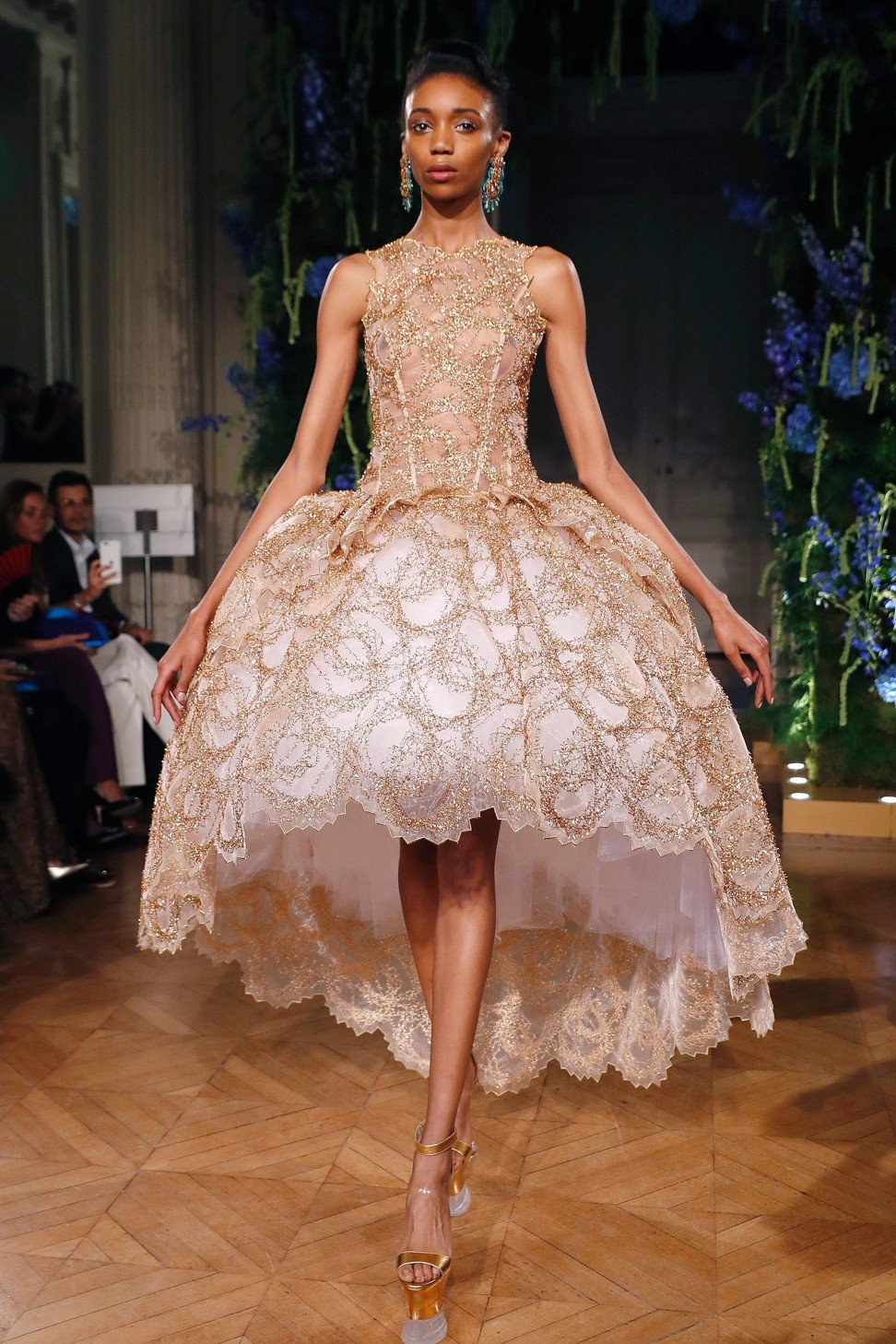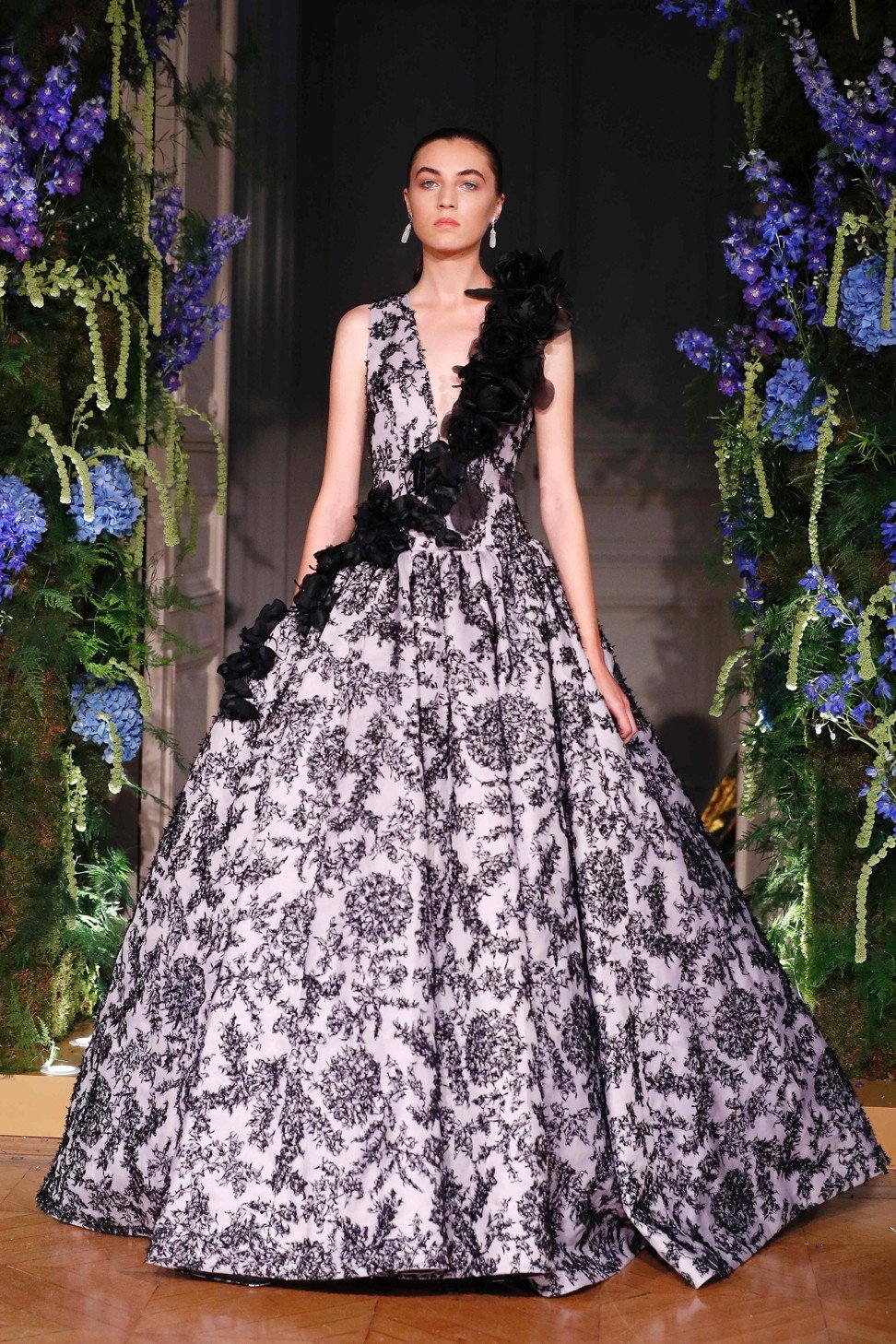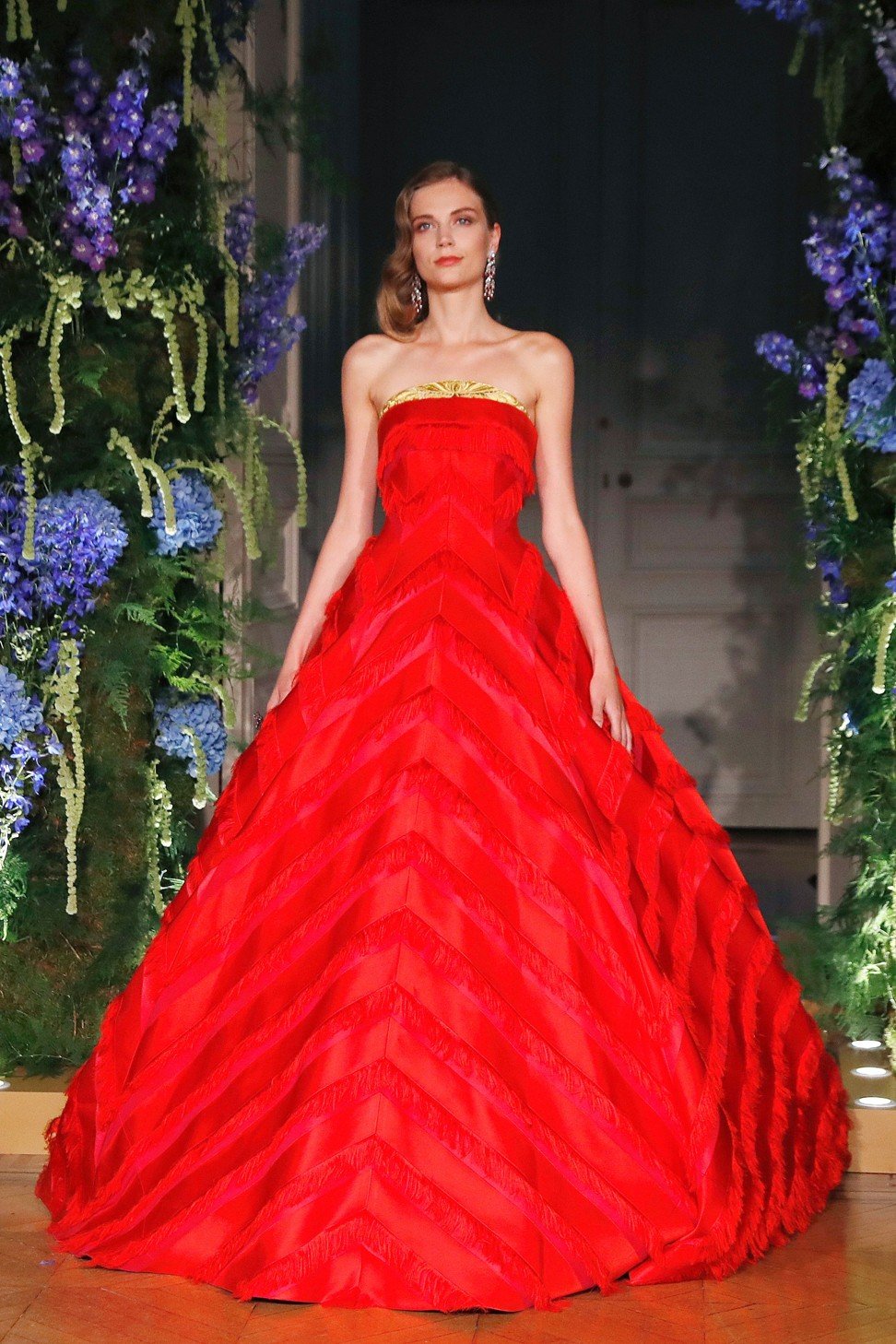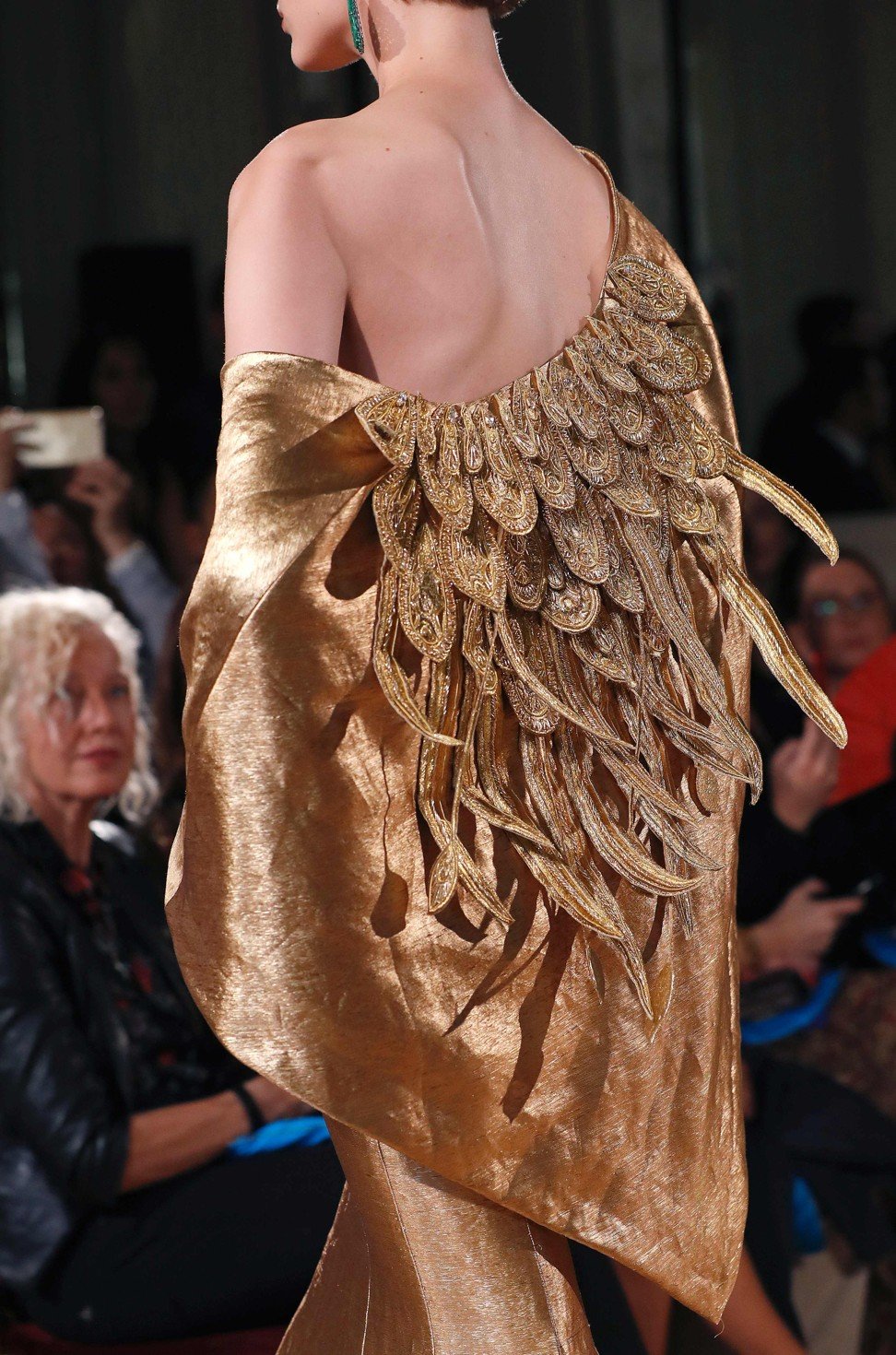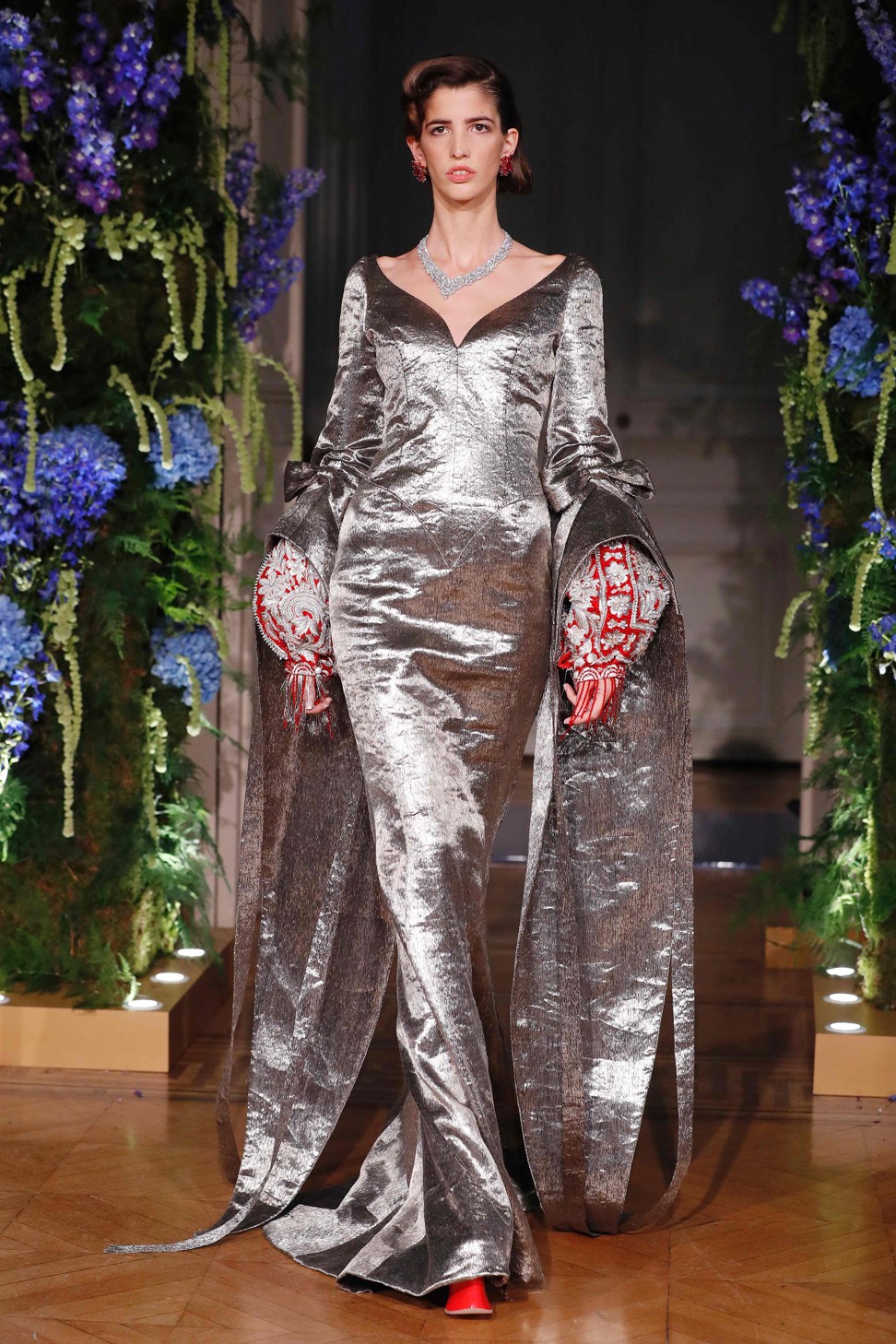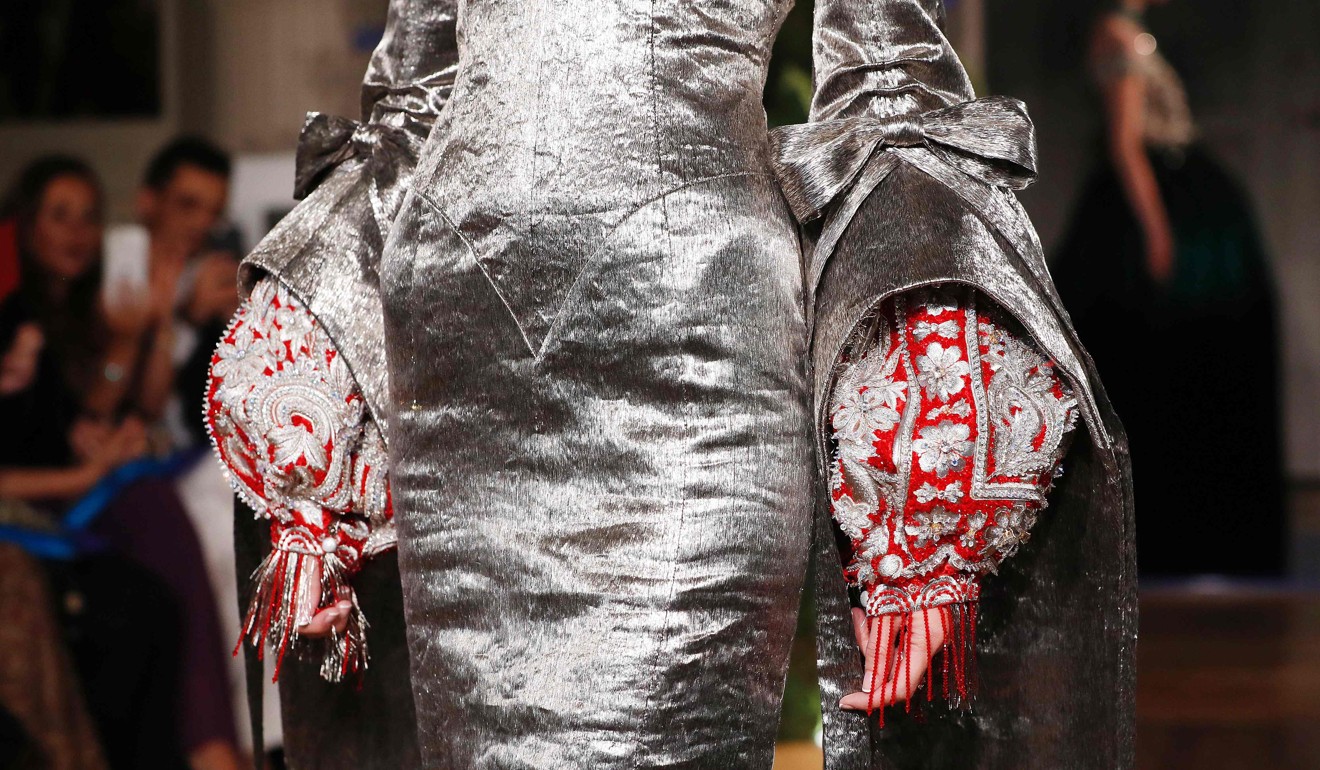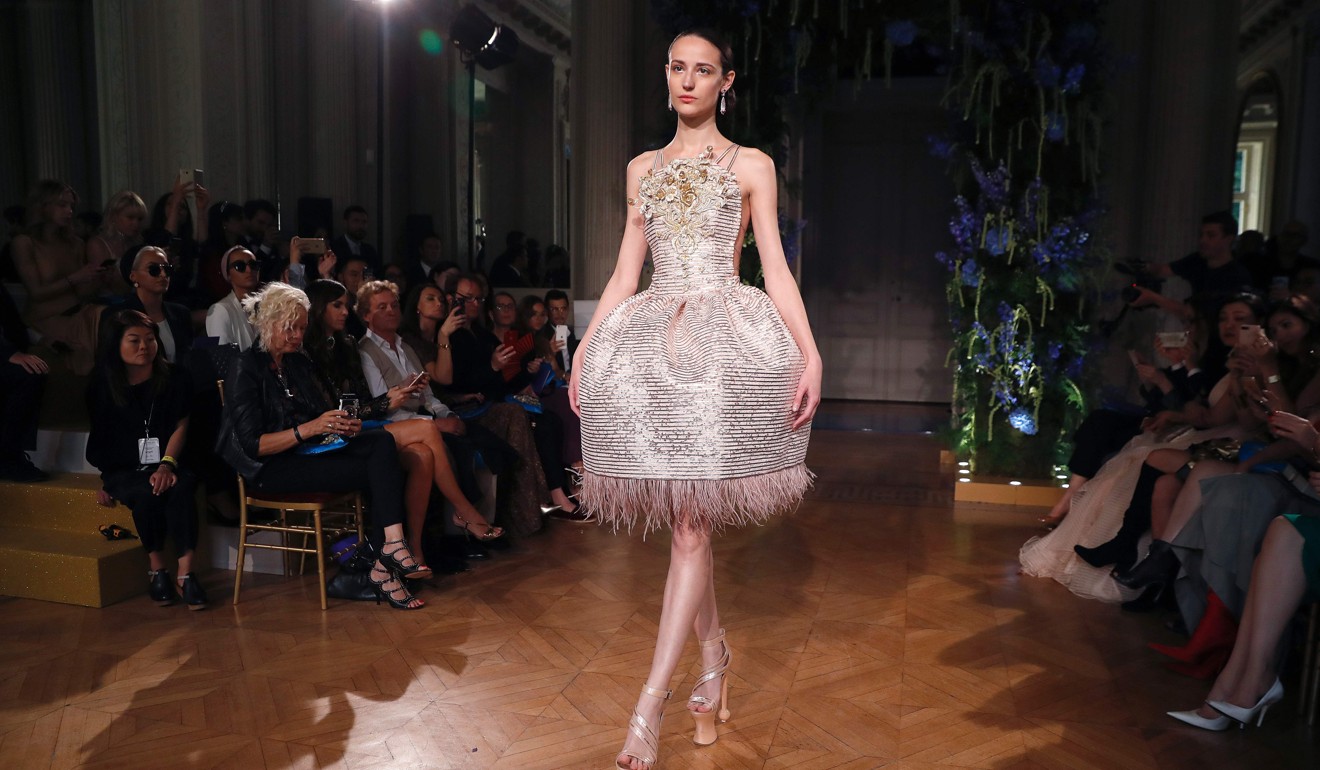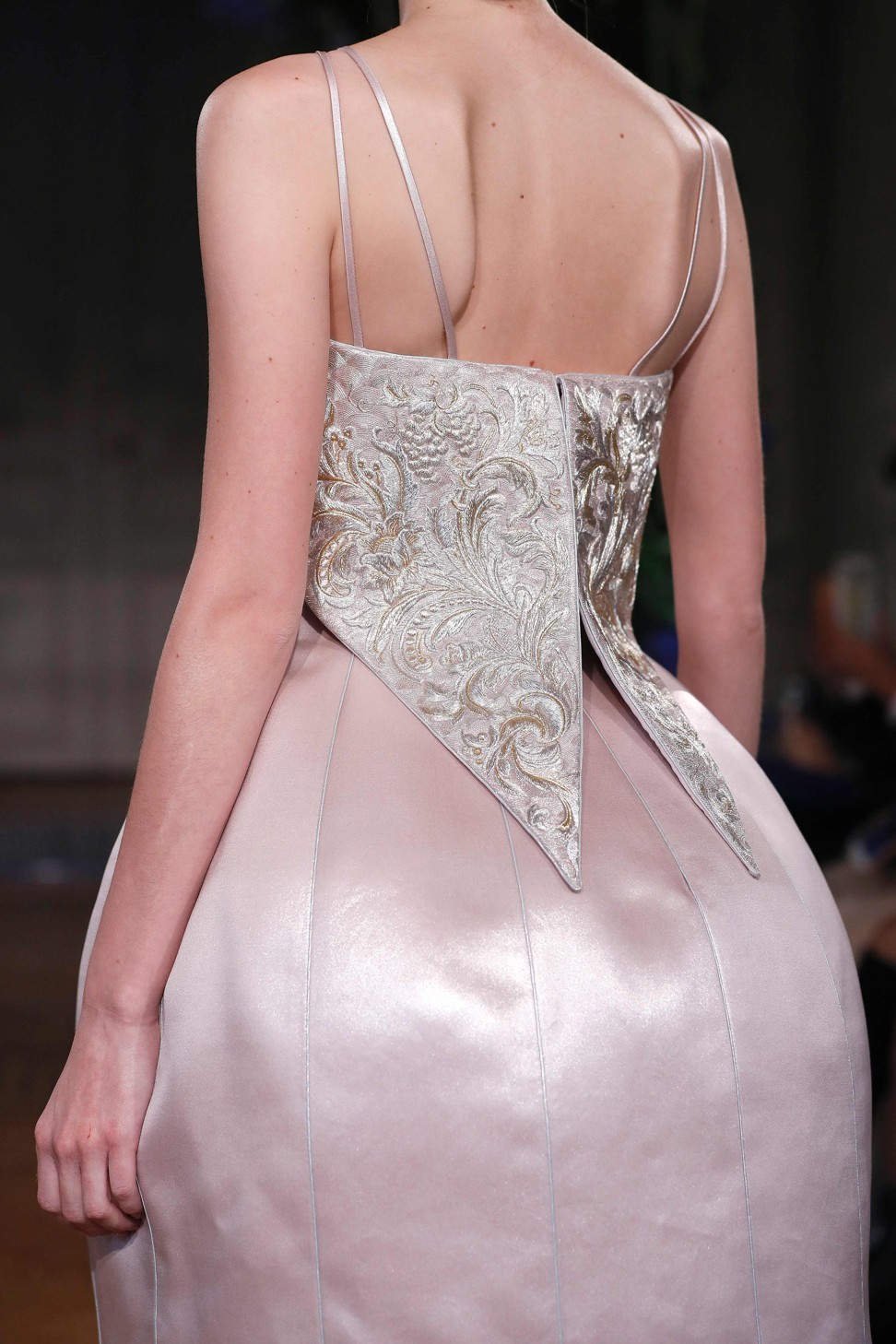 Couture receives injection of vitality and 'street cred'
Five main takeaways from the Guo Pei AW17/18 Haute Couture Collection
Embroidery game strong
Guo's signature three-dimensional embroideris mixed with delicate embellishments and ornaments.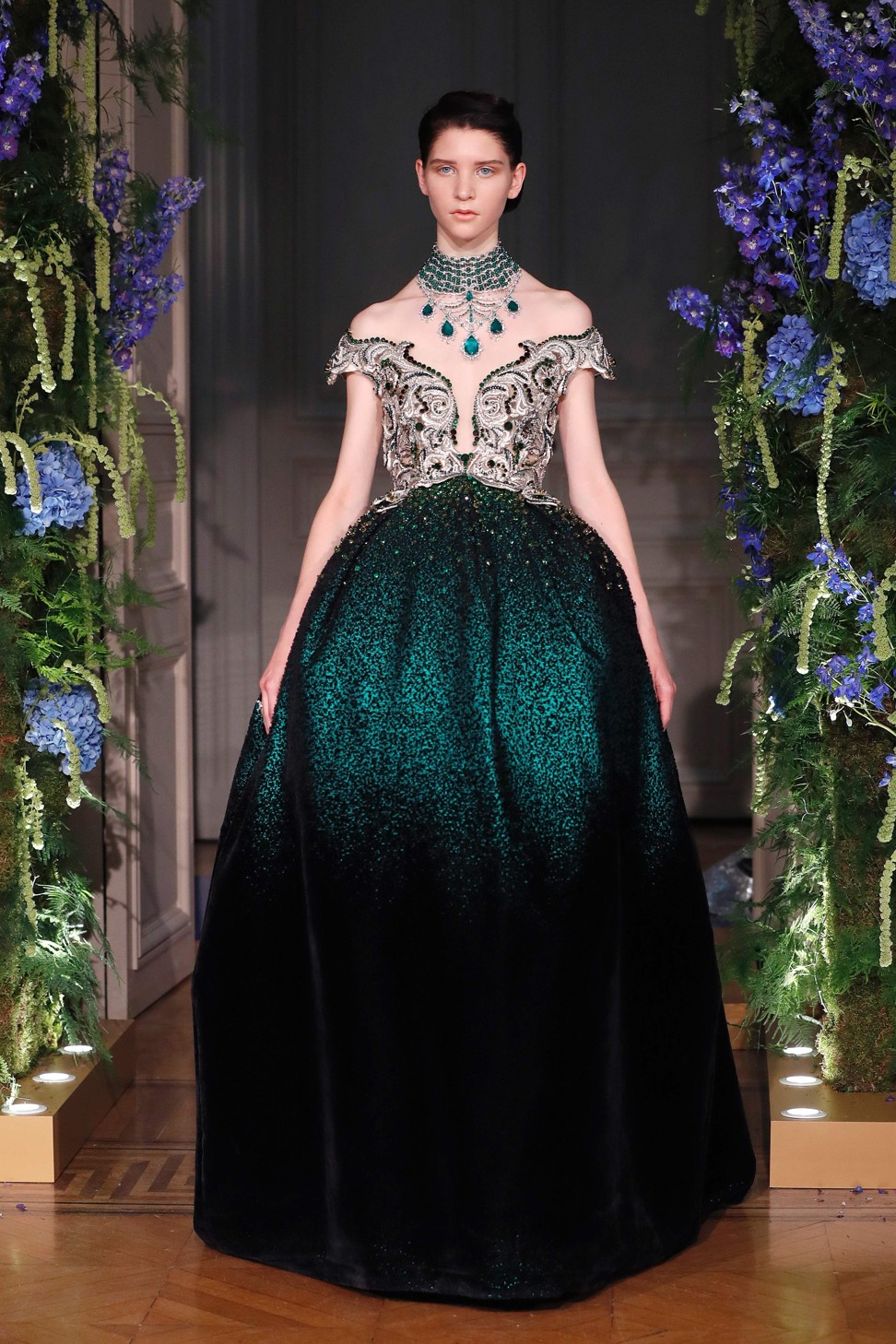 Hollywood glam redefined
Guo put her unique twist on iconic Hollywood style gowns with lavish embellishments and appliques.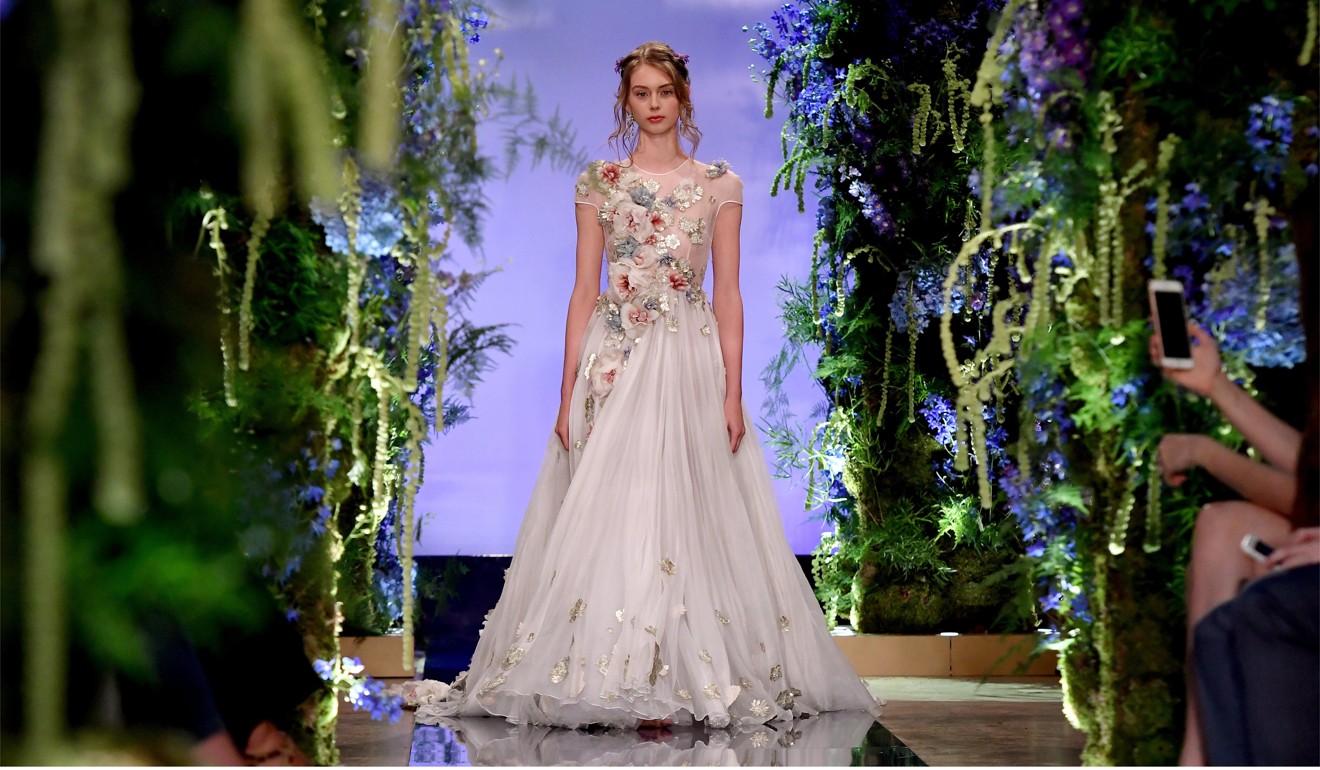 Metallic mania
High-shine metallic is a key theme of the show.
Mega bling
Guo Pe ijoined hands with Caroline Scheufele, co-president and artistic director of Chopard, for this season's couture show.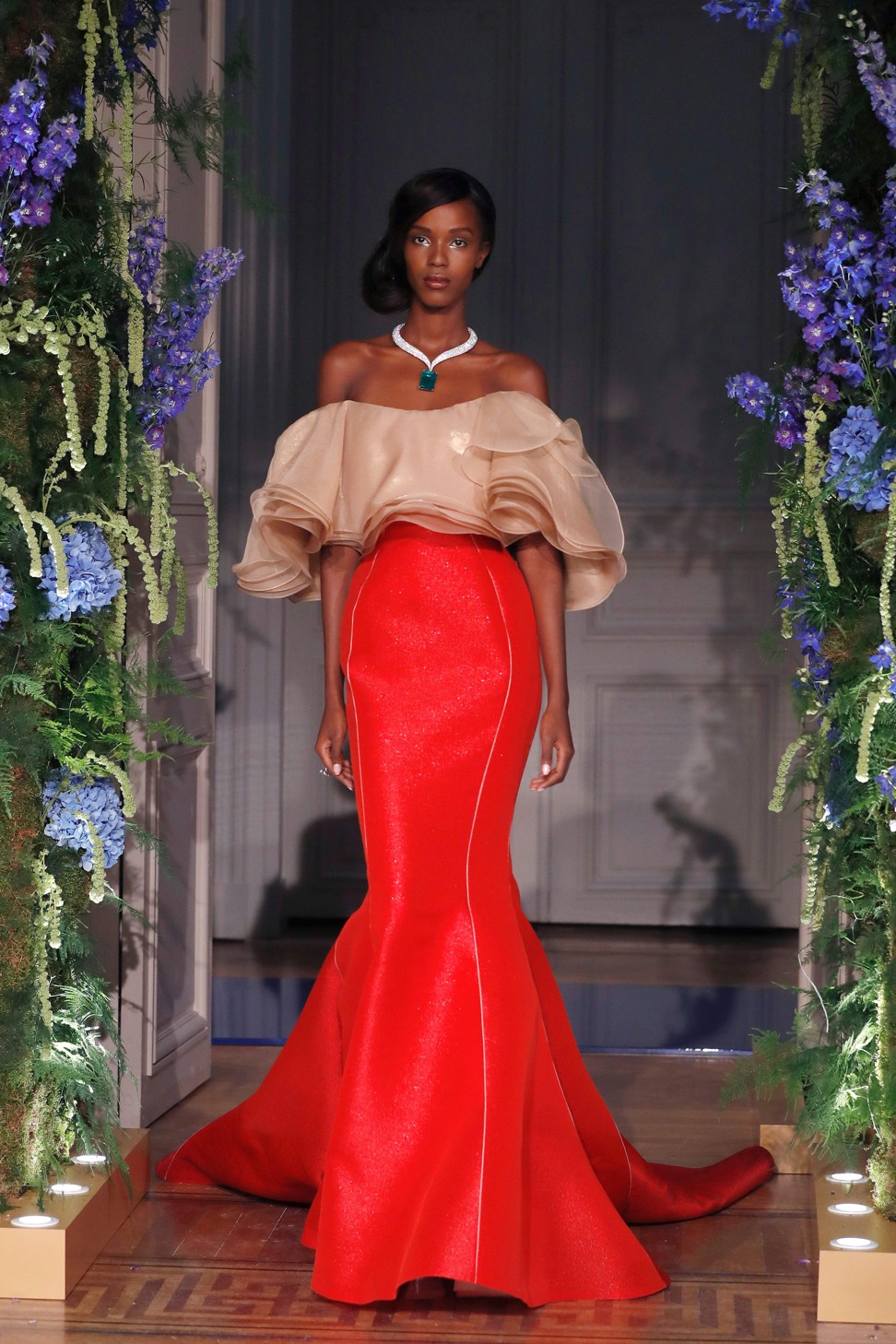 Statement heels
The sculptural heels are works of art.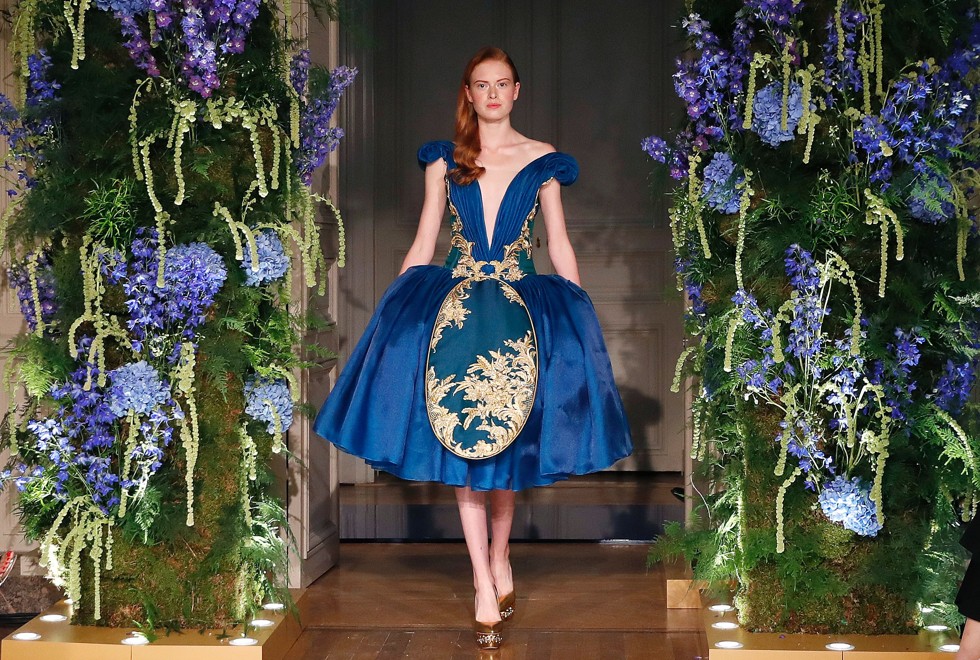 For live updates on Paris haute couture week 2017, follow STYLE on Facebook, Instagram and Twitter