It's as if the sizzling Parisian sun was part of Maria Grazia Chiuri's calculations to perfect her second Dior haute couture show, which took us on an expedition to the faraway lands.
The collection was inspired by an Albert Decaris map circa 1953 from Dior's archives. The map portrayed five continents and retraced the maison's expansion around the world, as well as Monsieur Dior's own vision to "address all types of women in all countries".
Chiuri's collection was dotted with safari-chic, menswear-inspired looks and, of course, her signature lavish tulle gowns with prints of maps or with delicate floral embroidery.
Celebrating the maison's 70th anniversary this year, the show, which focused on exploration and evolutions, echoed perfectly with the notion of a new chapter at Dior about to be unveiled.
The show took place outside Hotel des Invalides. The outdoor space was transformed to look like a luxury glamping destination with woodcrafts of wild animals such as bear pups and birds. Dior ambassadors and friends of the brand including Jennifer Lawrence, Céline Dion, Angelababy, Kirsten Dunst, Natalie Portman and many more were spotted on the front row.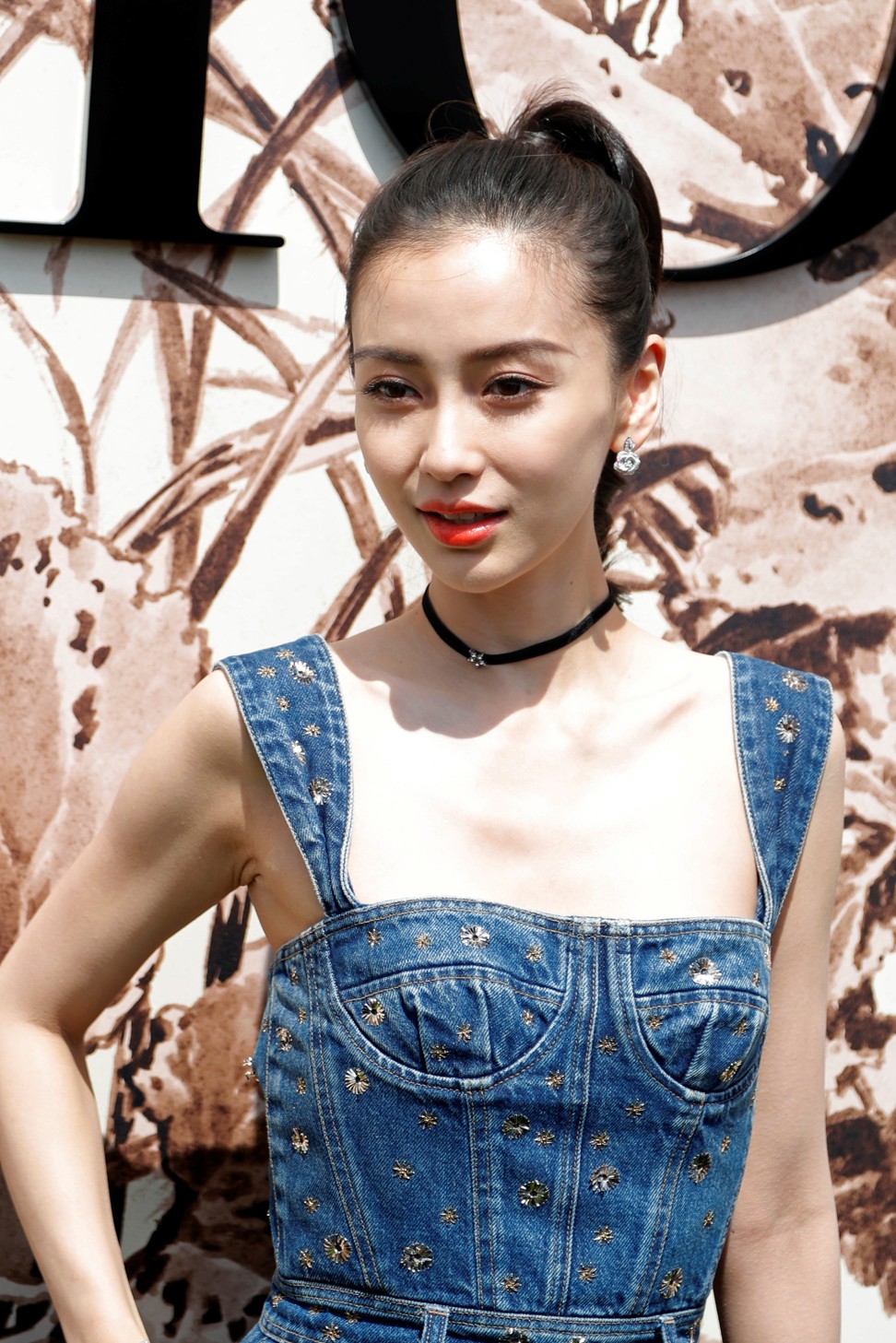 Menswear-inspired
The collection featured elements from menswear such as fabrics and silhouettes. The fedora was designed by Stephen Jones which pays homage to explorers such as Freya Stark.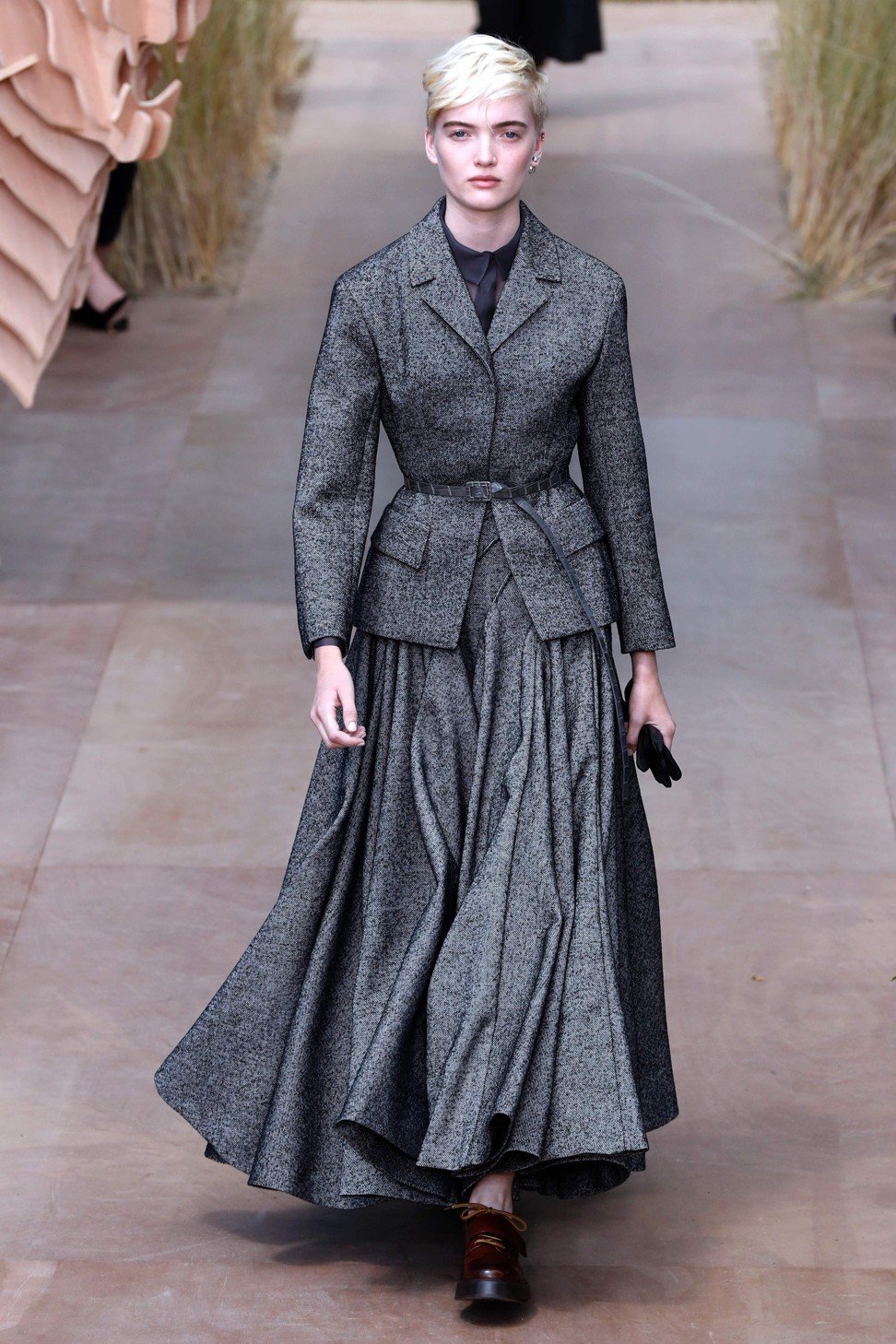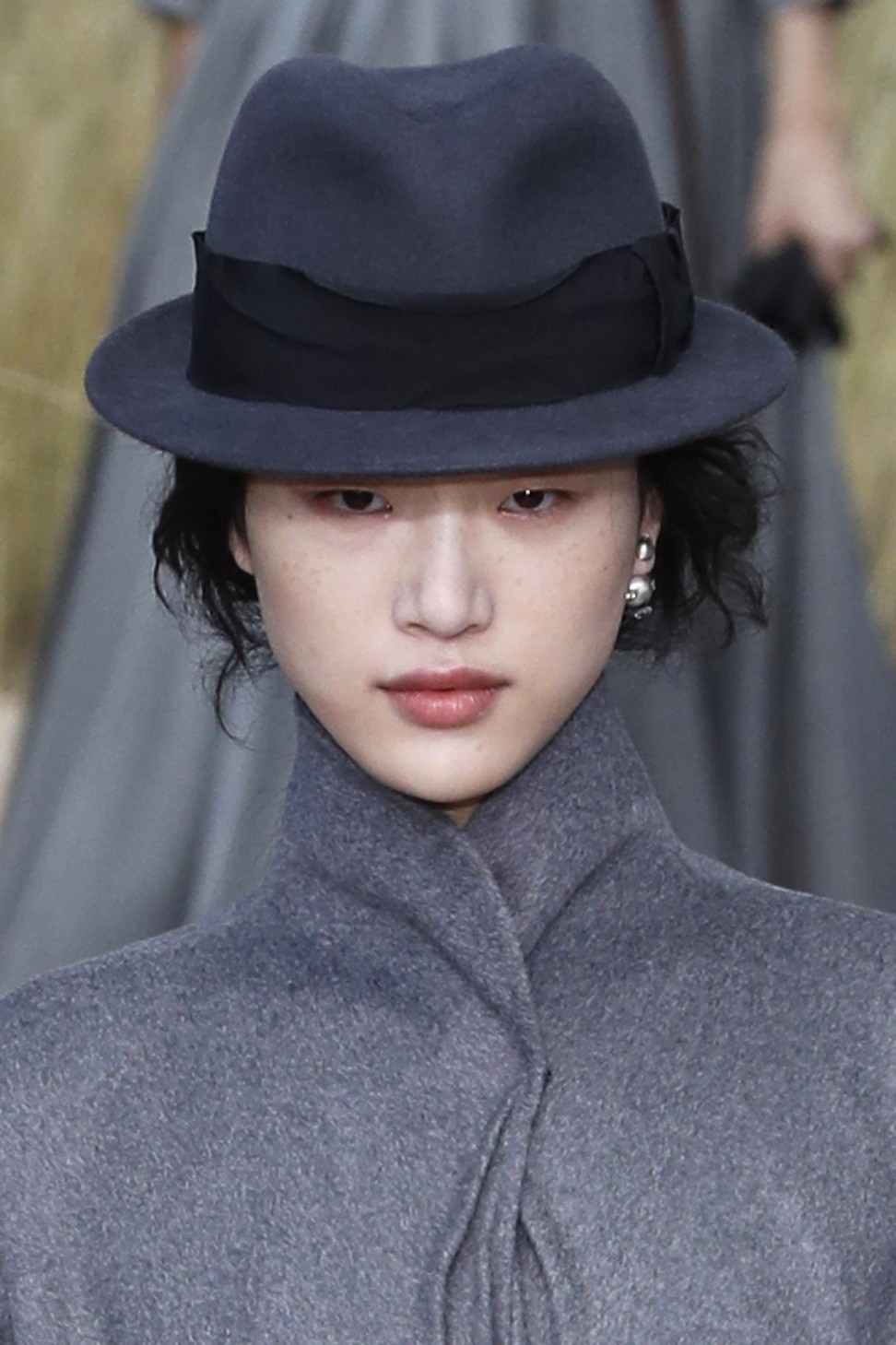 50 shades of Dior "Grey"
Chiuri explored the Dior blue in her ready-to-wear autumn/winter 2017 collection, and turned to the shade of grey in her couture collection.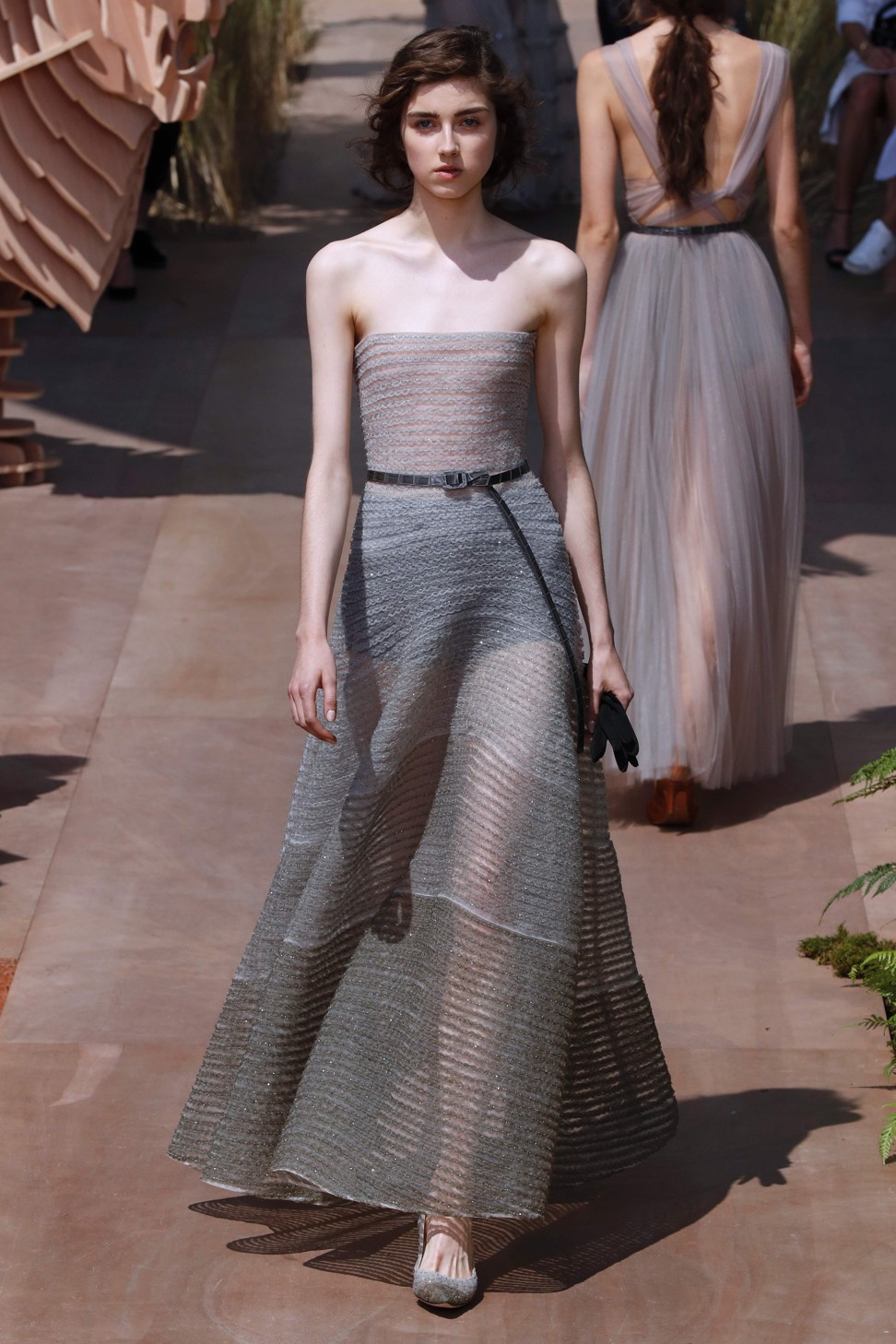 Cloud Atlas
Maps were rendered in prints and embroidered versions to tap the collection's travel theme. Flowers and tarot cards were also translated into embroidery on capes and evening gowns in silk and tulle.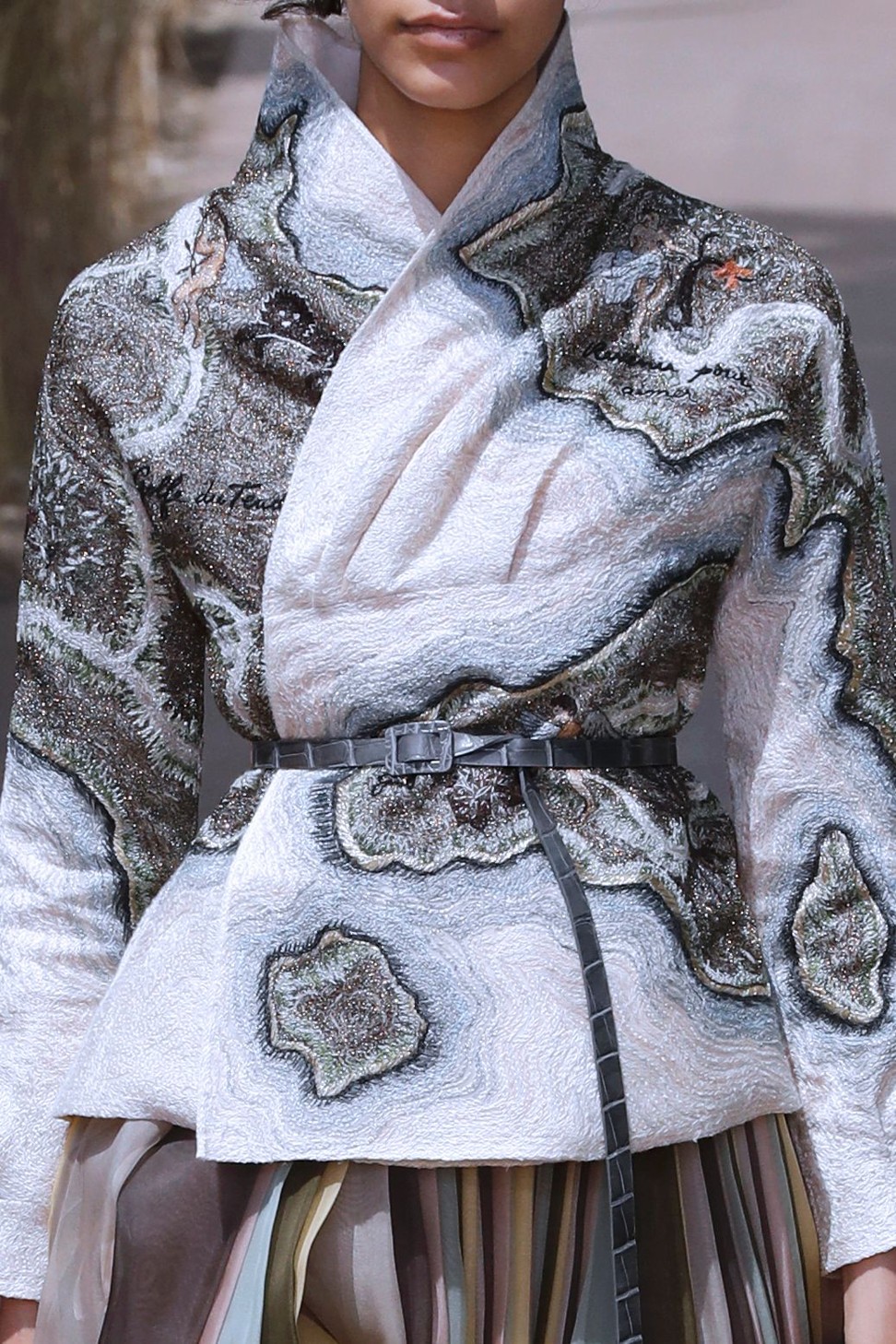 Why Dior's Tokyo store doesn't target Chinese tourists
Couture Daywear
The collection included plenty of couture-esque daywear, such as leather shearling jumpsuits inspired by aviator jackets.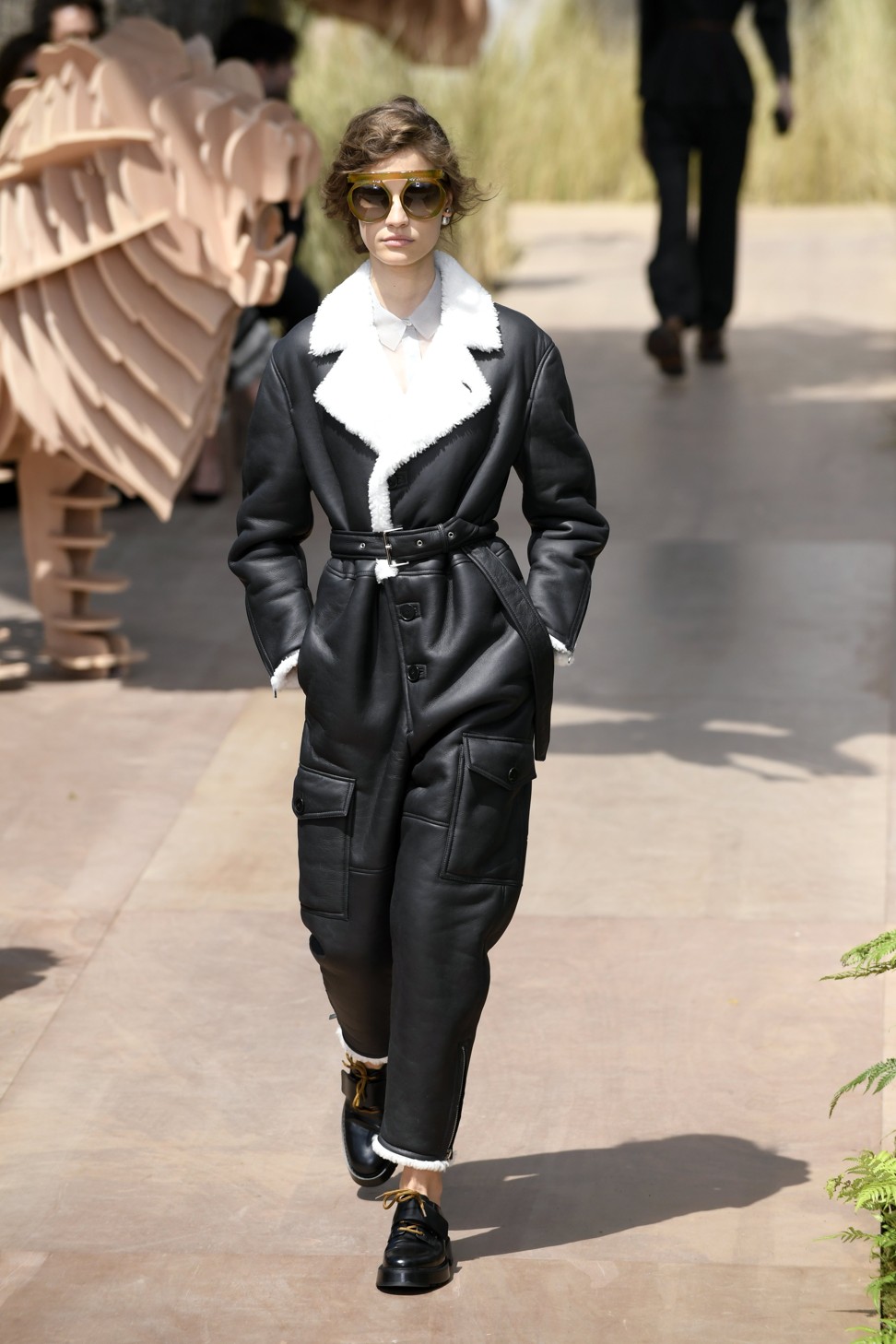 Velvet Revived
Structured velvet gowns in nocturnal shades are elegant and timeless for the evenings.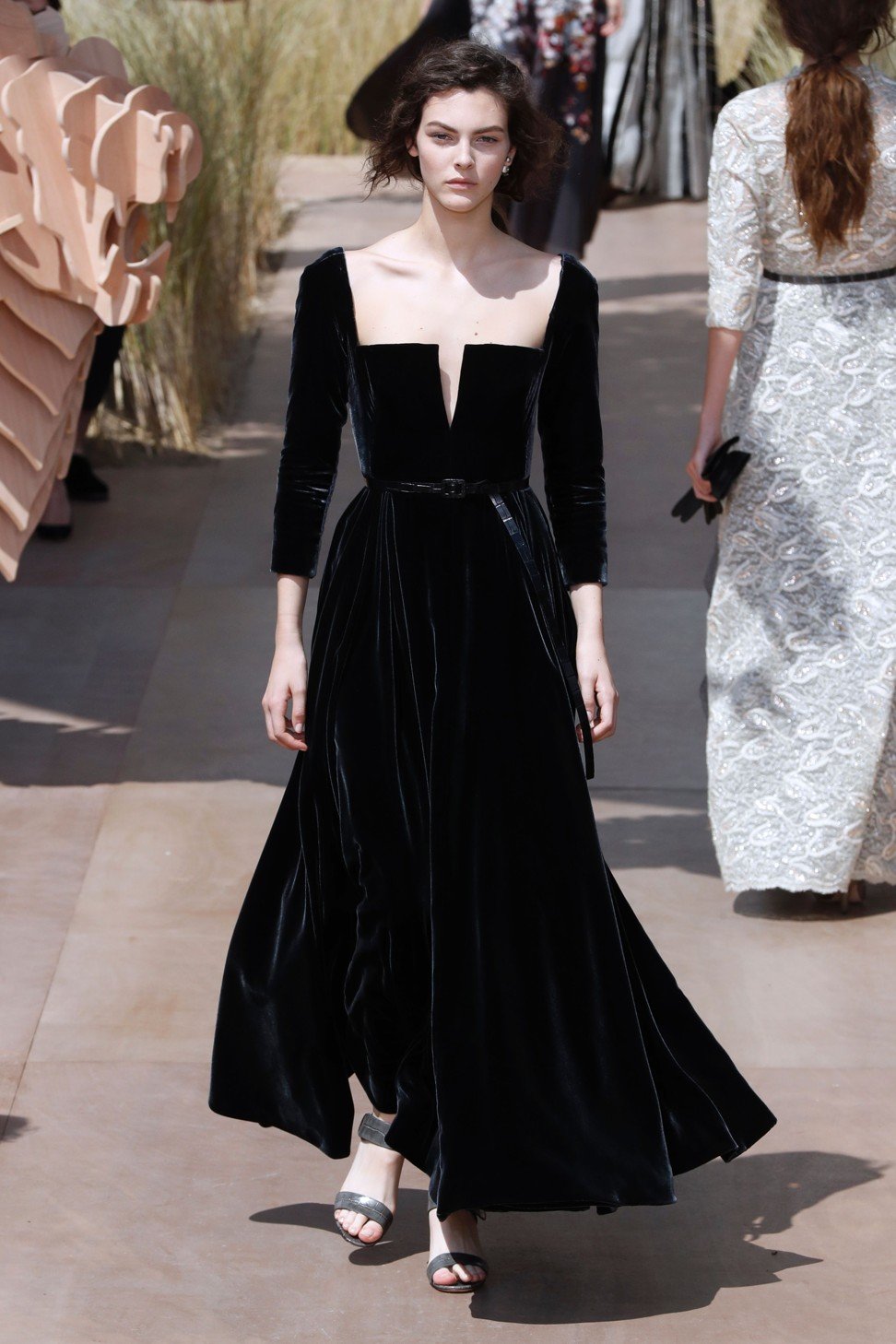 Dior cruise show dabbles in Western chic – and hints at a fashion boom in Los Angeles
For live updates on Paris haute couture week 2017, follow STYLE on Facebook, Instagram and Twitter