The exquisite fashion was not the only reason why Chanel's show was one of the hottest during Paris Haute Couture Week – the spectacular set and celebrity front row were reasons too. Just when we thought the Chanel rocket shown during the ready-to-wear week in March has taken the level of decadence out of this world, Chanel nailed it again yesterday by actually building an Eiffel Tower inside the Grand Palais. Well, part of the iconic Parisian attraction at least – a scale model of the tower was replicated to-the-dot.
The top part of the tower was clouded by artificial mist to create an optical illusion. It was way over the top and had the show-goers frantically snapping photos and selfies.
The front row was flooded with A-listers the likes of Katy Perry, Kristen Stewart, Pharrell Williams, Tilda Swinton, Zhou Xun, Julianne Moore, Sofia Coppola and more.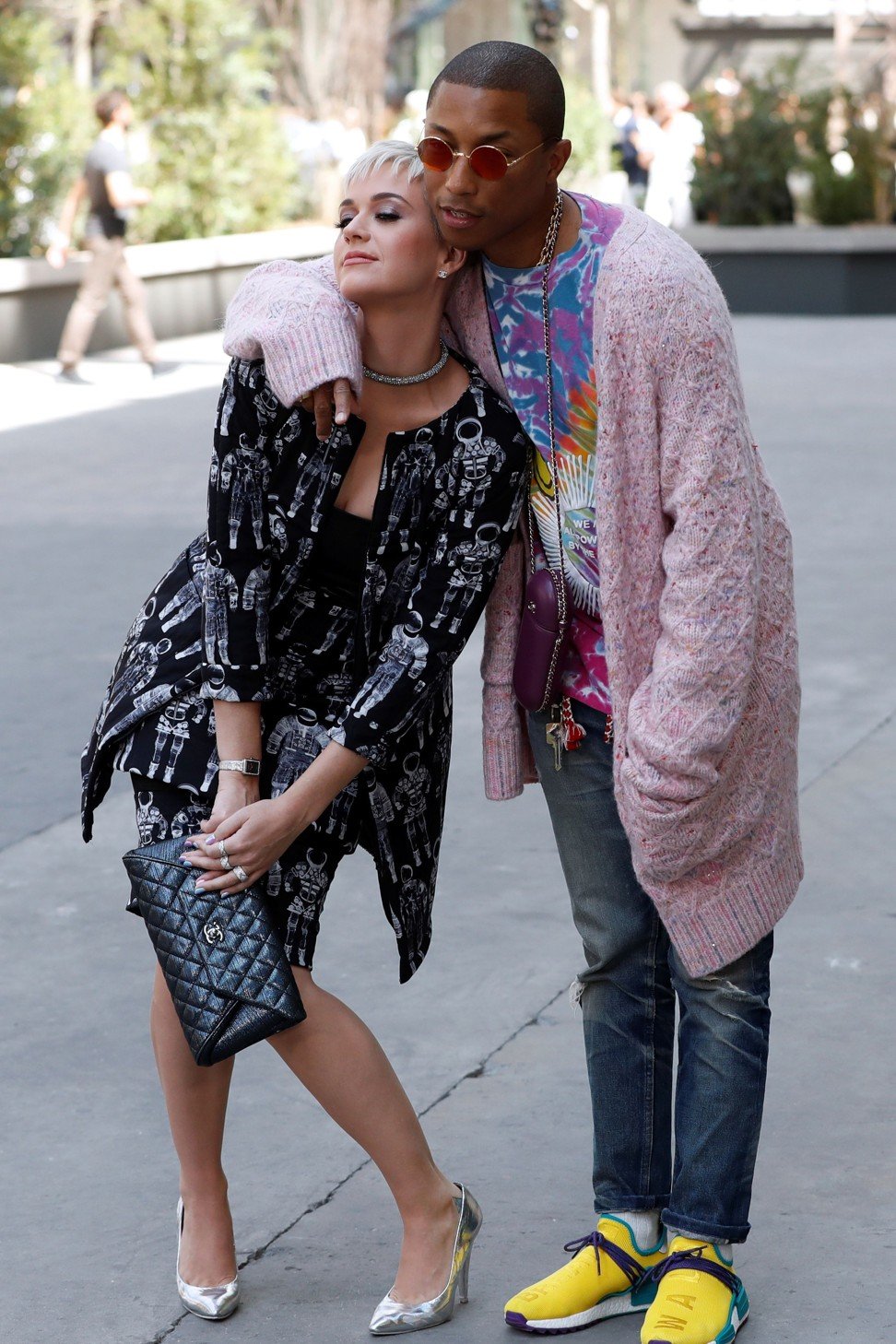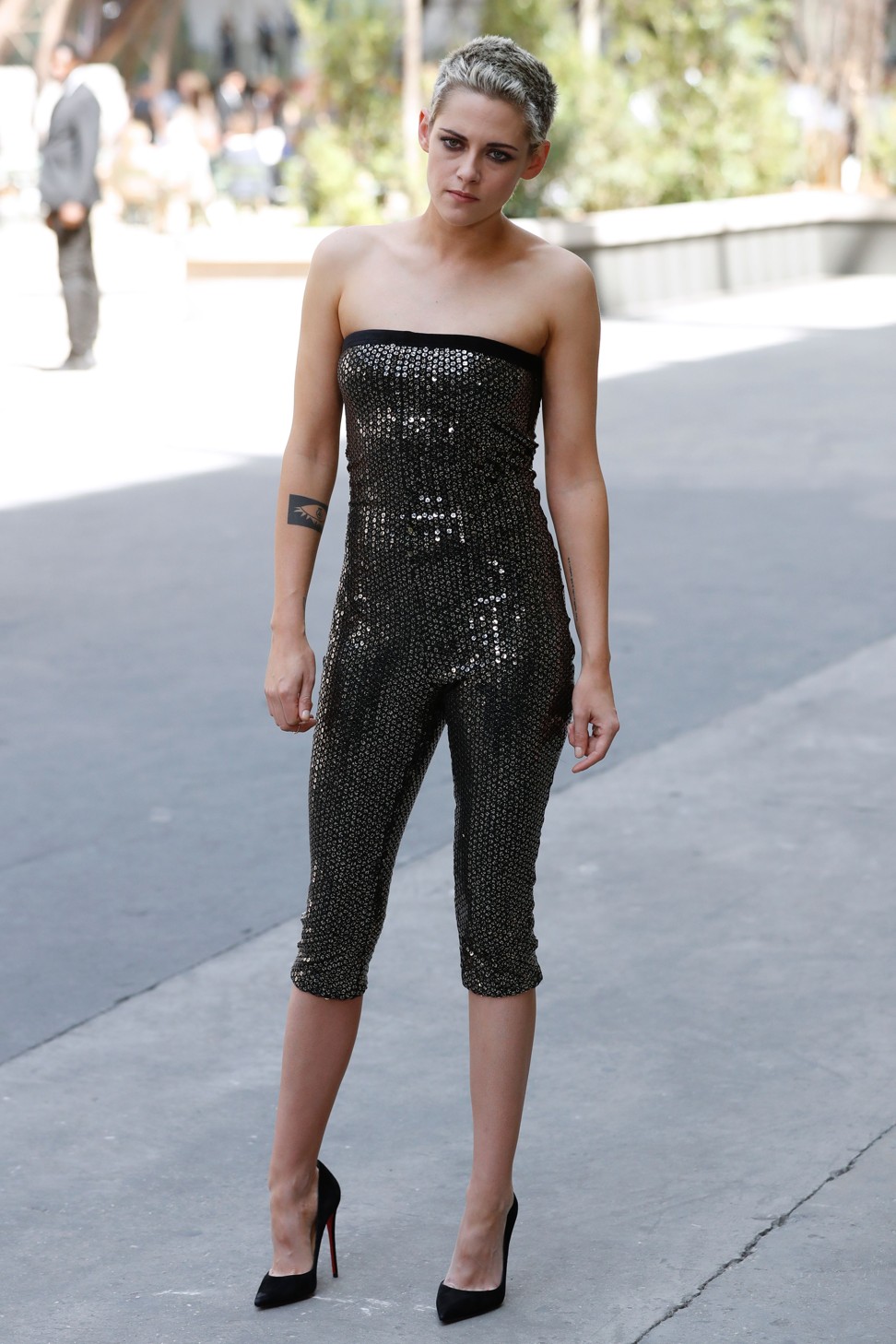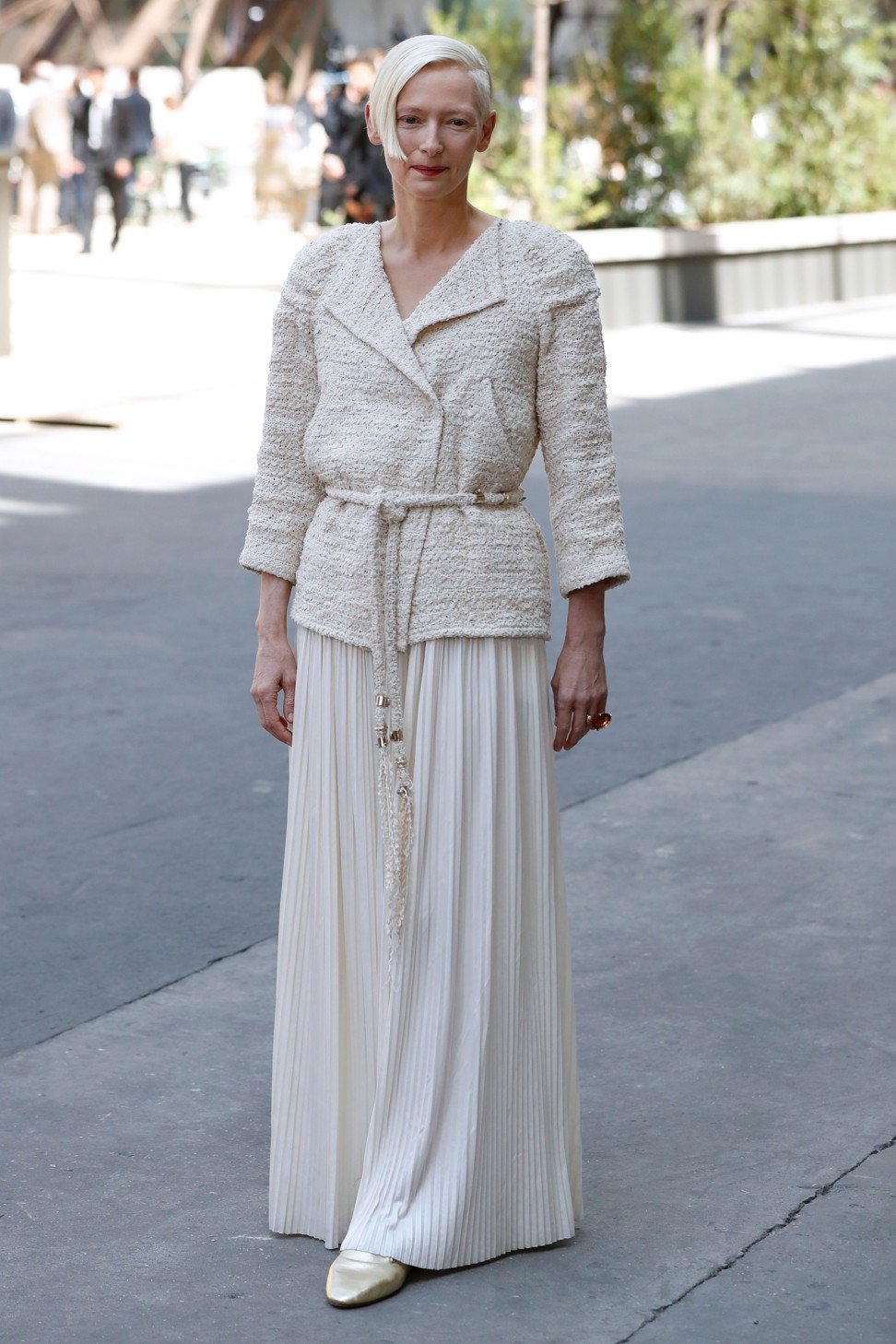 Dior celebrates 70th anniversary with pioneering couture collection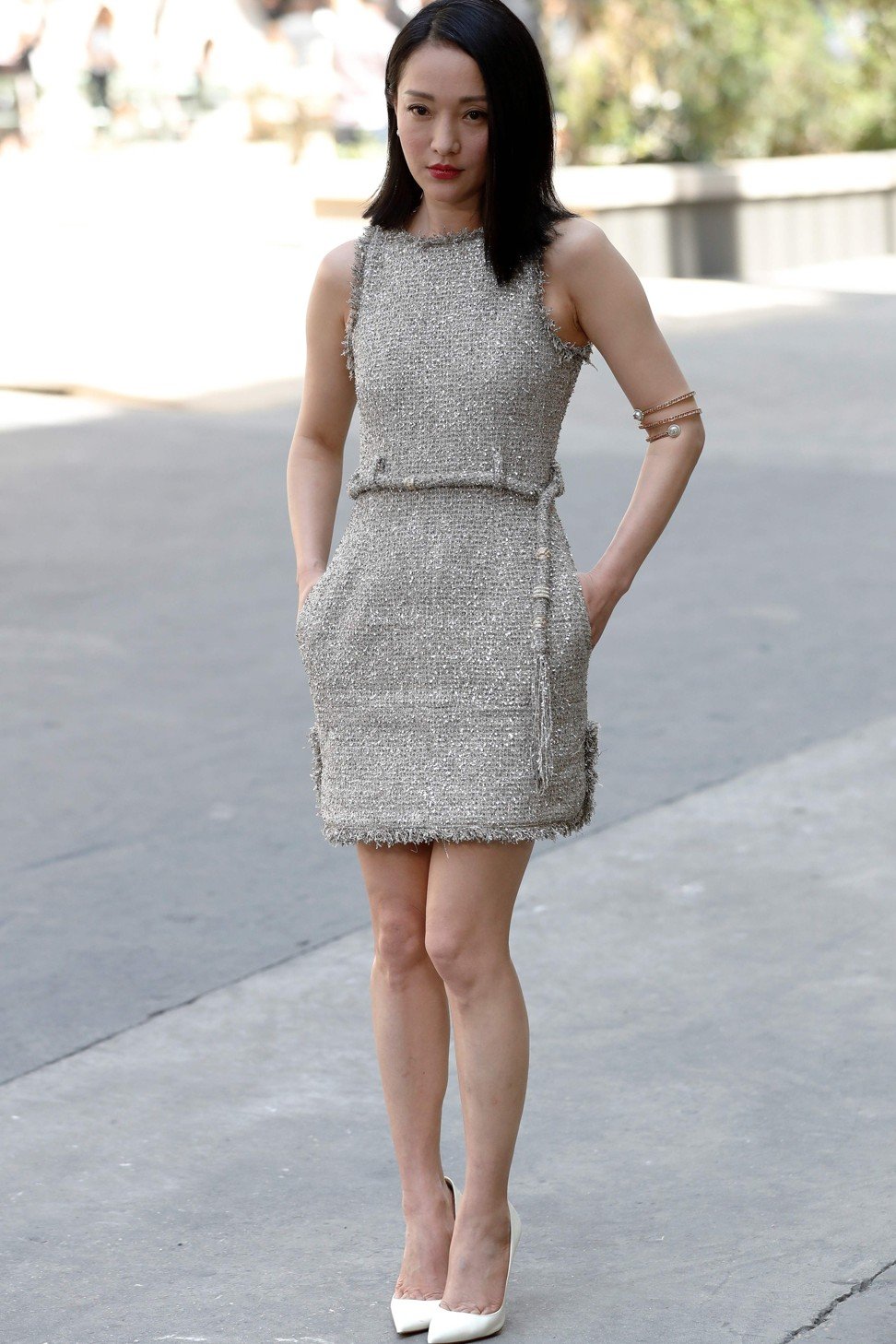 The real star of the show, however, was no other than Karl Lagerfeld himself – the fashion mastermind behind such a spectacle.
At the end of the runway show, Lagerfeld was awarded the Grand Vermeil de la Ville de Paris medal by the Mayor of Paris Anne Hidalgo. The award represents the highest distinction in the City of Paris in recognition of his creativity and effort in promoting Parisian fashion.
The inspiration for the collection, Lagerfeld explained, was Parisian style. "It's a vision of a revived Parisian woman. It's all about cut, shapes, silhouettes. Here the line is very delineated and graphic. It's very modern" he said.
Top five takeaways from Chanel's Haute Couture A/W collection
Elongated Silhouette
The A-line shape is behind many key looks in this collection. From tweed tunics to satin draped evening dresses, many designs featured a cinched waist to accentuate the A-line shape or the dome shape.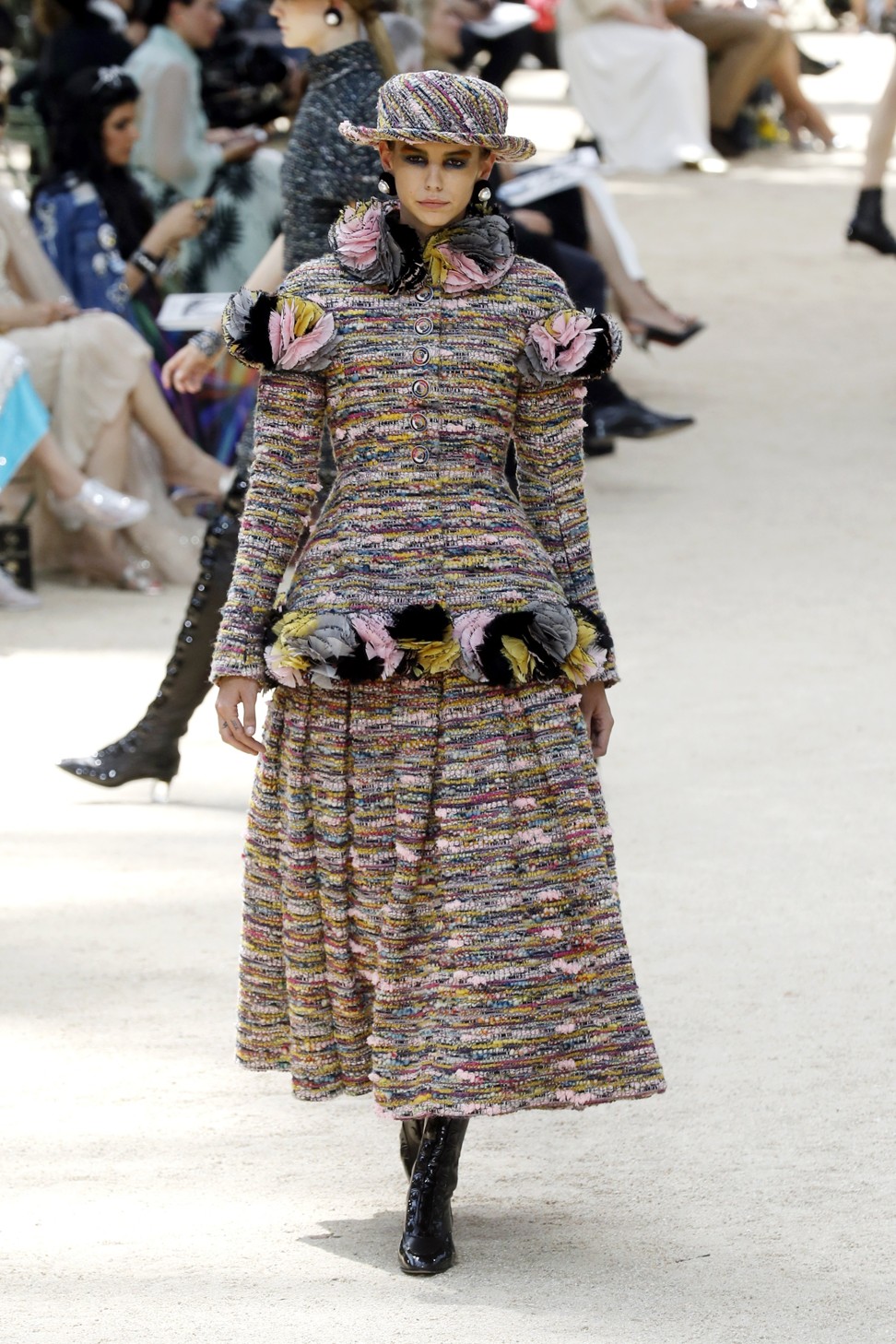 Homage to Eiffel Tower
The centrepiece of the show – the Eiffel Tower replica – was also a source of inspiration for the collection. Think geometric lines and embroidery inspired by the Eiffel Tower on a winter night.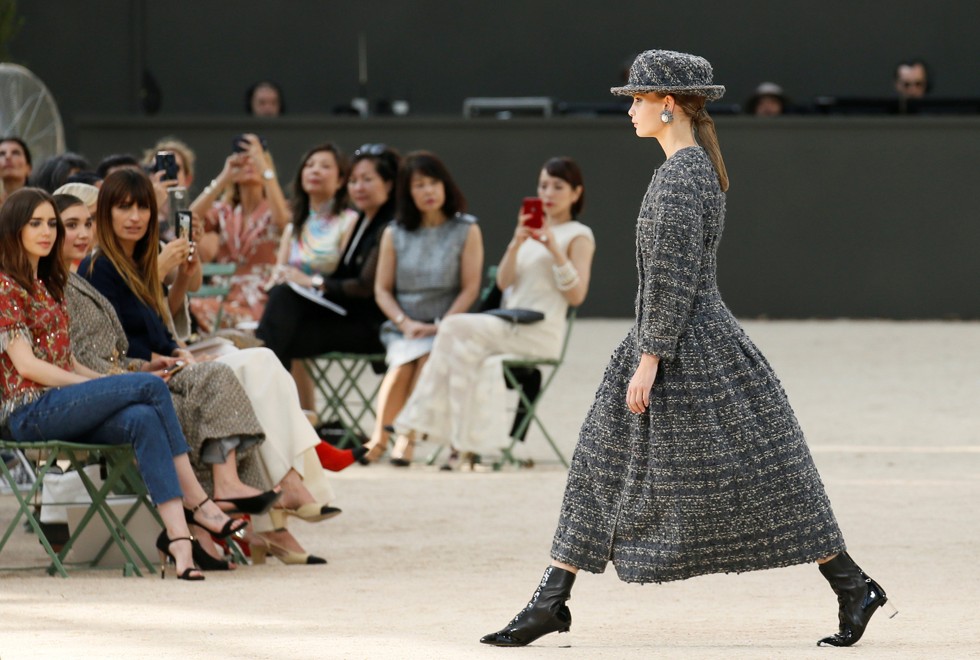 Feather Bouquets
A true expression of haute couture – bouquets of feathers – peeped out from structured sleeves or adorning hems of tubular dresses. Lagerfeld said that "the feathers [were] treated like fur" for the particular looks.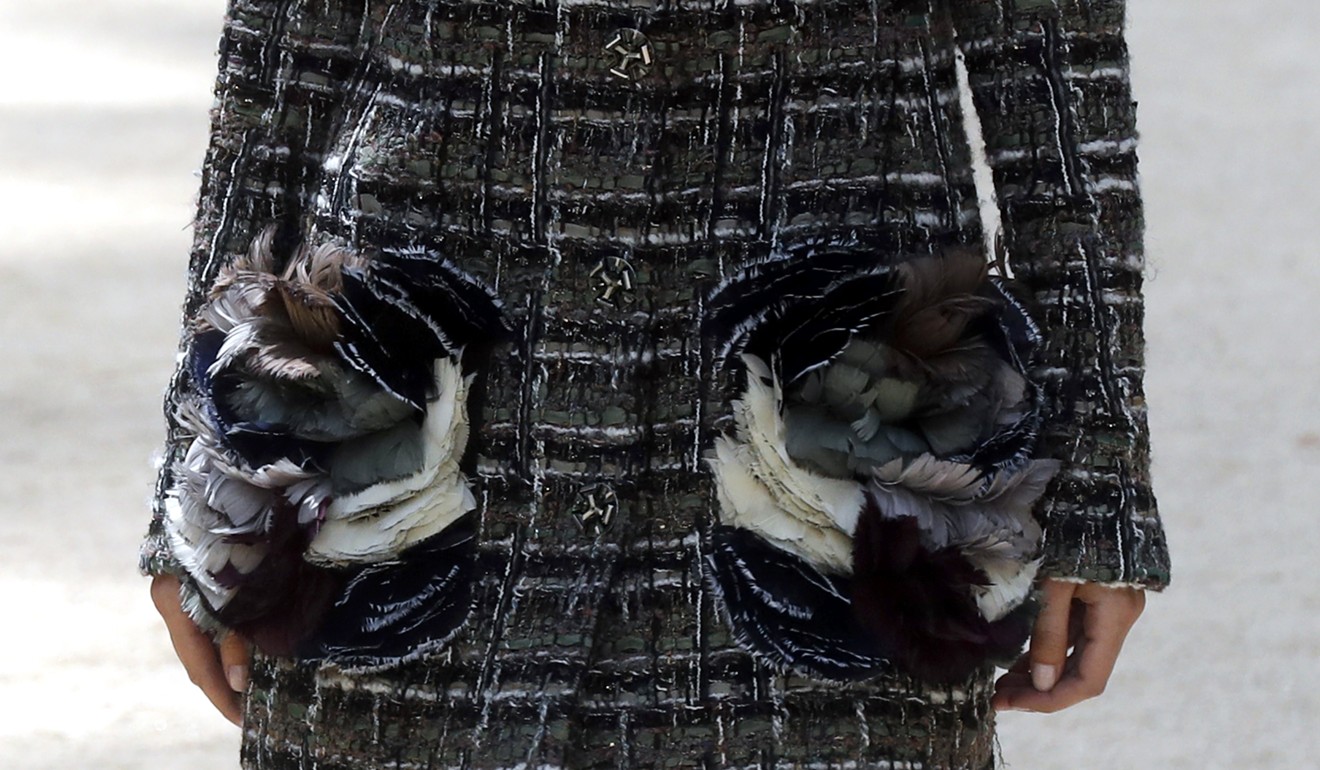 The Chanel Wedding Dress
The finale dress also taps the special use of feathers. The white double-faced satin gown features garlands of feathers to look like bouquets of camellia – the iconic Chanel motif.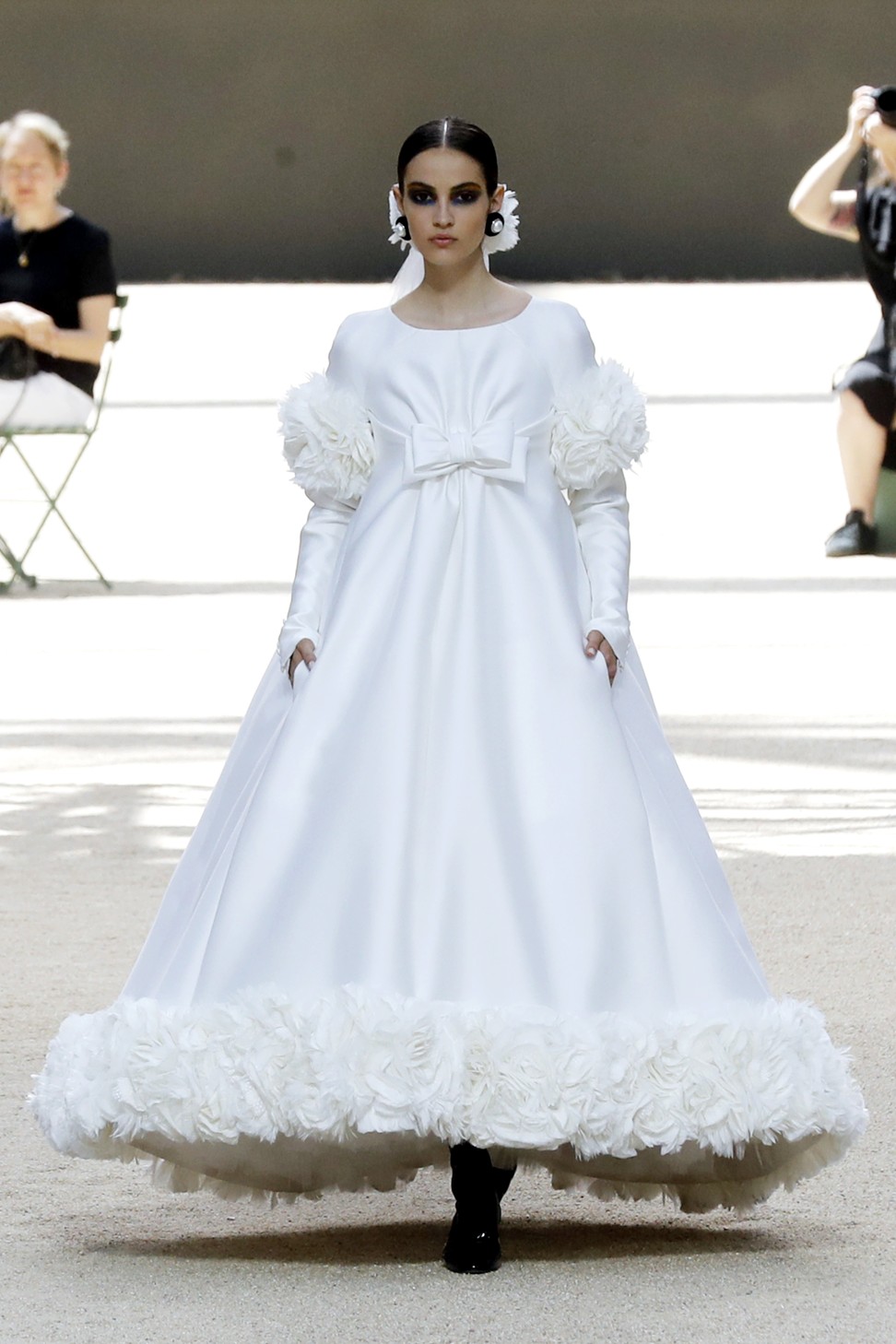 Couture Boaters
We'll definitely be investing in boaters for the autumn/winter season after seeing the chic reinterpretation and styling at the Chanel haute couture show.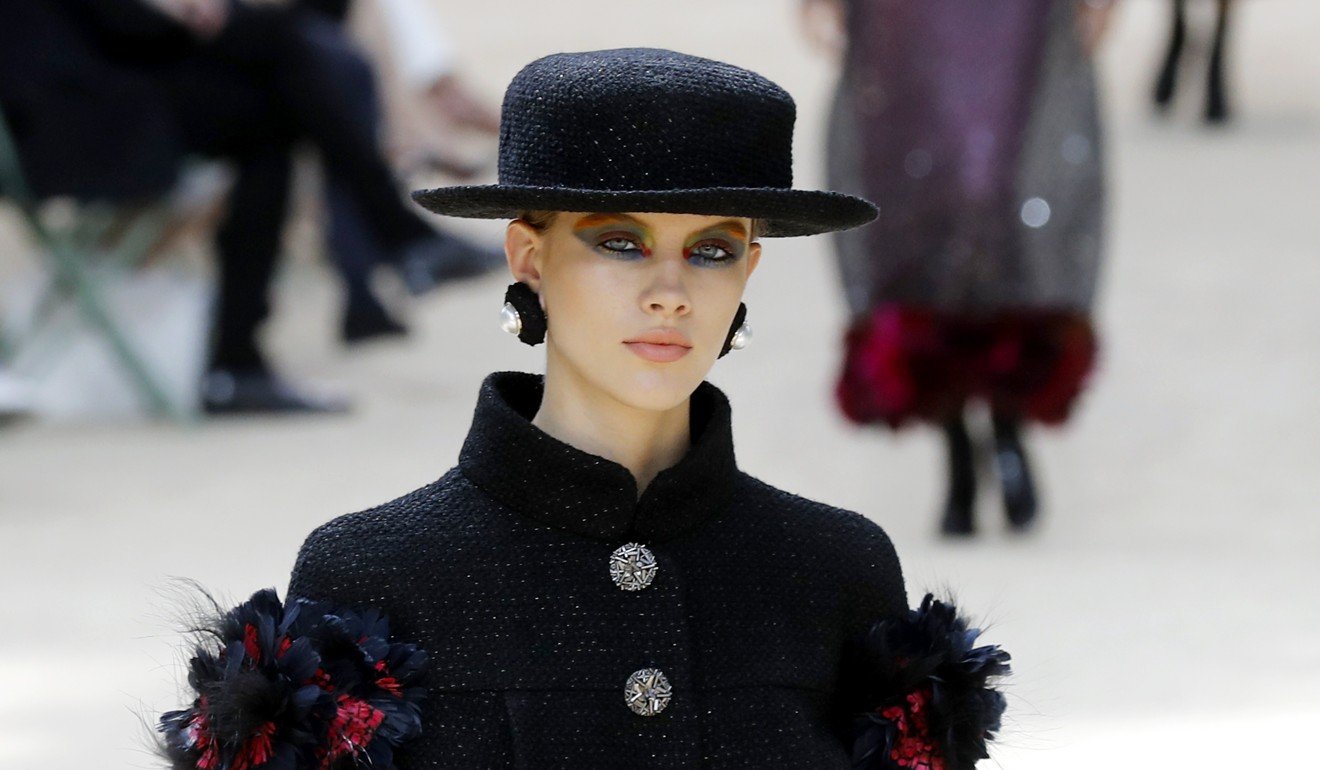 Why Coco Chanel stayed at the Ritz Paris for over 30 years
For live updates on Paris haute couture week 2017, follow STYLE on Facebook, Instagram and Twitter