Needless to say, the season's most coveted menswear items carry Louis Vuitton and Supreme logos. There's been so much buzz about Louis Vuitton's autumn/winter 2017 menswear collectionshown in Paris this February, which featured items created in collaboration with streetwear giant Supreme.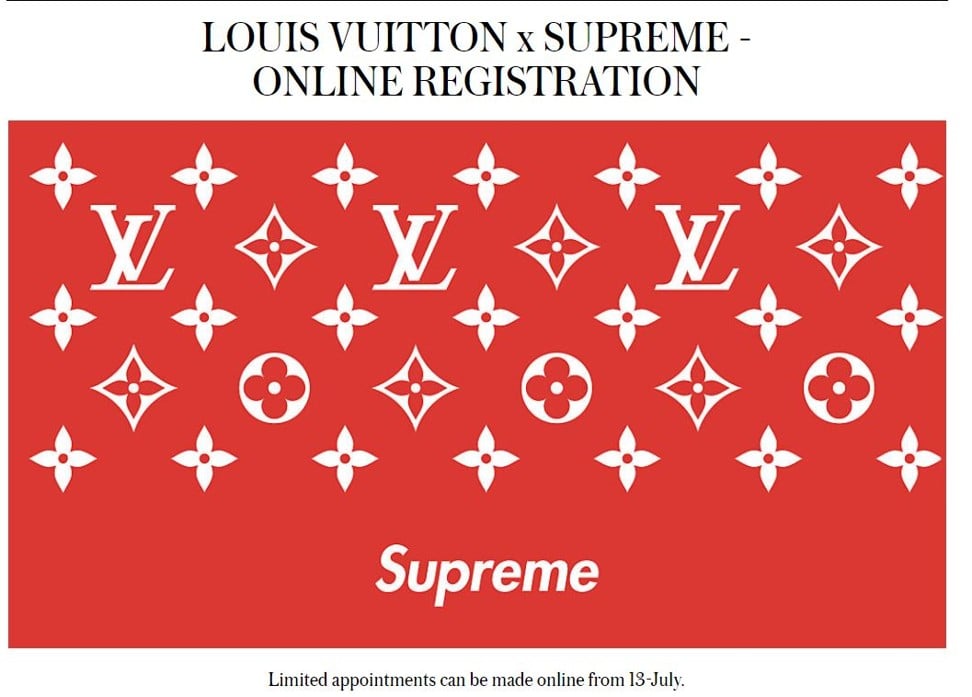 "People might say that I'm just jumping on the [streetwear] bandwagon, but it's part of my DNA," says Kim Jones, Louis Vuitton's menswear artistic director, in an earlier interview with us. "[The collection] has probably freaked a lot of people out, but in a positive way."
What Louis Vuitton men's artistic director Kim Jones really thinks about the Supreme collaboration
Louis Vuitton's Hong Kong website posted an update on the collection earlier today, allowing fans to register for appointments to buy the limited-edition items.
Once the appointment is confirmed, it won't be transferable and it only allows a one-time entry. Each guest can purchase up to two Louis Vuitton x Supreme products.
The products, ranging from T-shirts to sneakers, include an ultra-luxurious trunk that retails for HK$565,000 as well as a skateboard that sells for HK$455,000 a pop.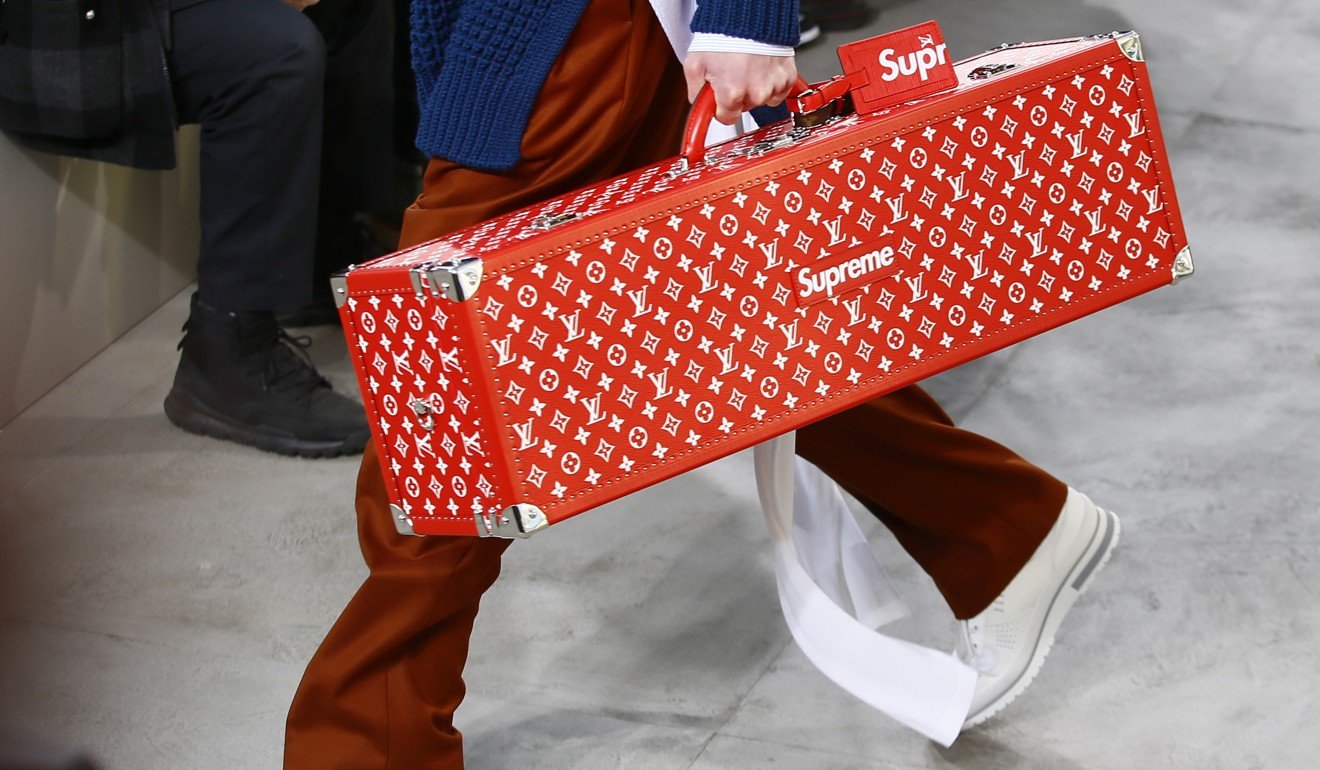 Why Kim Jones brings punk-influenced streetwear to Louis Vuitton
Hong Kong fashionistas are taking to social media to flaunt their hauls. Style guru Hilary Tsui, for
example, showed off her HK$18,200 bumbag on Instagram earlier today.
The limited-edition Louis Vuitton and Supreme collaboration items were pre-launched on June 30 in Miami, Florida, Los Angeles and other pop-up locations worldwide, including Sydney, Tokyo, Seoul, Beijing, Paris and London. Fans camped out for days at global pop-up stores to get the haul of the year.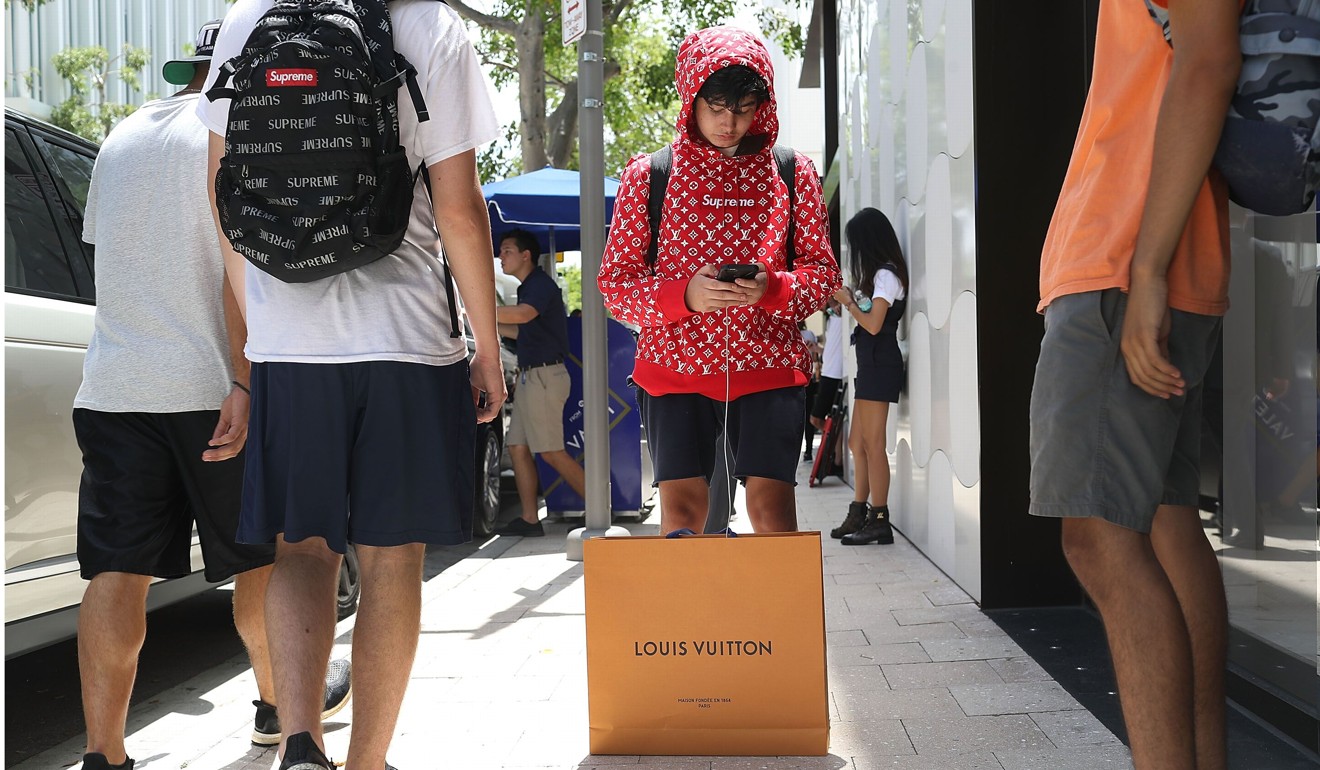 In Beijing, the pop-up store was in the city's artsy 798 area. The pop-up spots, however, are now closed.
Louis Vuitton's Supreme show makes waves at Paris men's fashion week
Louis Vuitton also launched a campaign on Wechat in China for fans to try their luck at getting their hands on the collection.
The products are highly sought-after, due to their limited quantity, and are reportedly fetching a much higher resale price. One of the hit items – a box logo hoodie – is fetching up to US$25,000.