Guys, don't shy away from proper grooming if you want to breathe new life into your tired old face. The soap and water routine only serves to dry your skin out – and triggers more wrinkles.
Here are five easy-to-use skin care routines to provide a much-needed facelift.
Cleansers
Your skin is covered in dirt, dried sweat and nasty pollutants that come from living in the city. Water isn't going to get rid of that. Scrubbing up to remove dead skin cells and even out the surface of your skin will improve your skin tone and make you feel good and pampered.
ClarinsMen Exfoliating Cleanser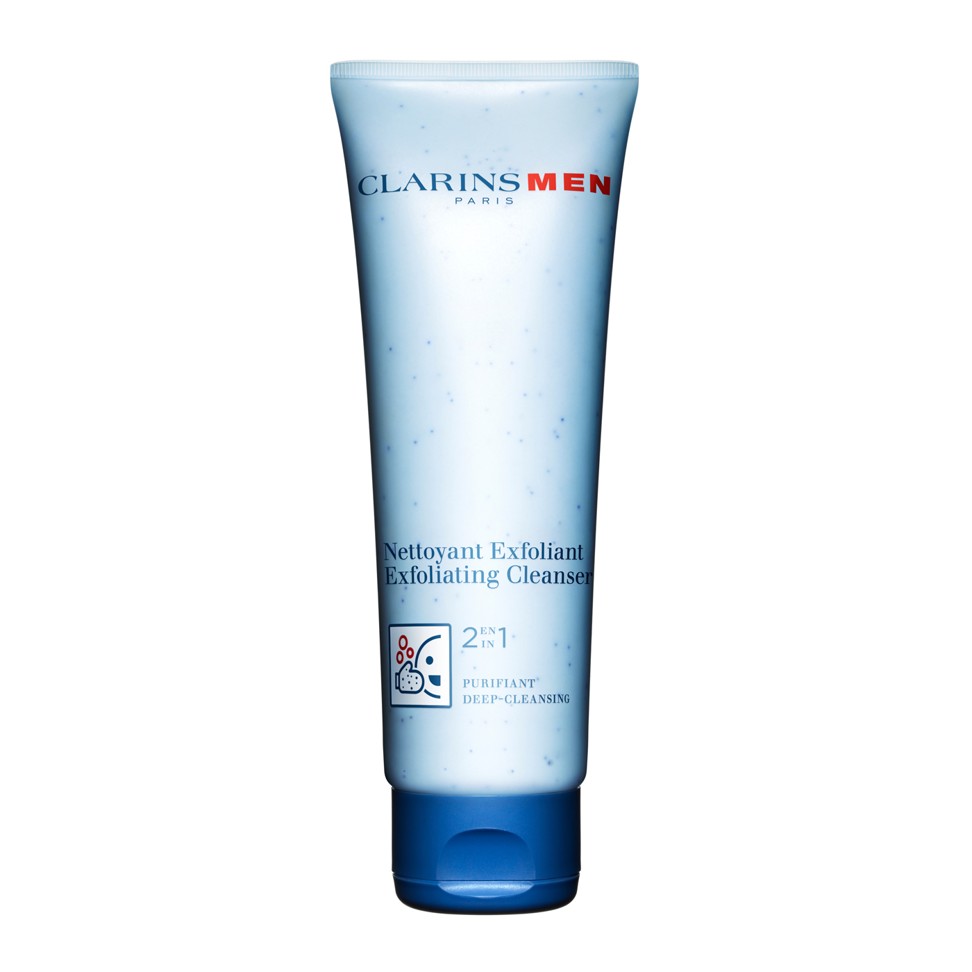 Dual-action cleanser cleanses and exfoliates dead skin in one step.
Overall feeling: Refreshing, invigorating
5★ = Highest
Ease of use ★★★★
Cleanliness ★★★★★
Moisture retention ★★★★
Overall result ★★★★
HK$230/125 ml
Revive your visage with luxurious moisturisers, eye creams, cleansing scrubs and more
Moisturisers
Never steal your mum/girlfriend/wife's moisturiser as male hormones tend to produce more oil on your face. If you are not particularly obsessed with George Clooney's wrinkles, say yes to the SPF moisturiser.
Clinique for Men Broad Spectrum SPF 21 PA+++ Moisturiser

Lightweight oil and fragrance-free moisturiser with sun protection that does not irritate.
Overall feeling: Light, pure
Easy to use ★★★★
Hydration ★★★★
Shine control ★★★
HK$275 (100ml)
Five soothing solutions to protect skin from pollution, weather and stress
Lab Series Skincare for Men BB Tinted Moisturiser SPF 35 PA+++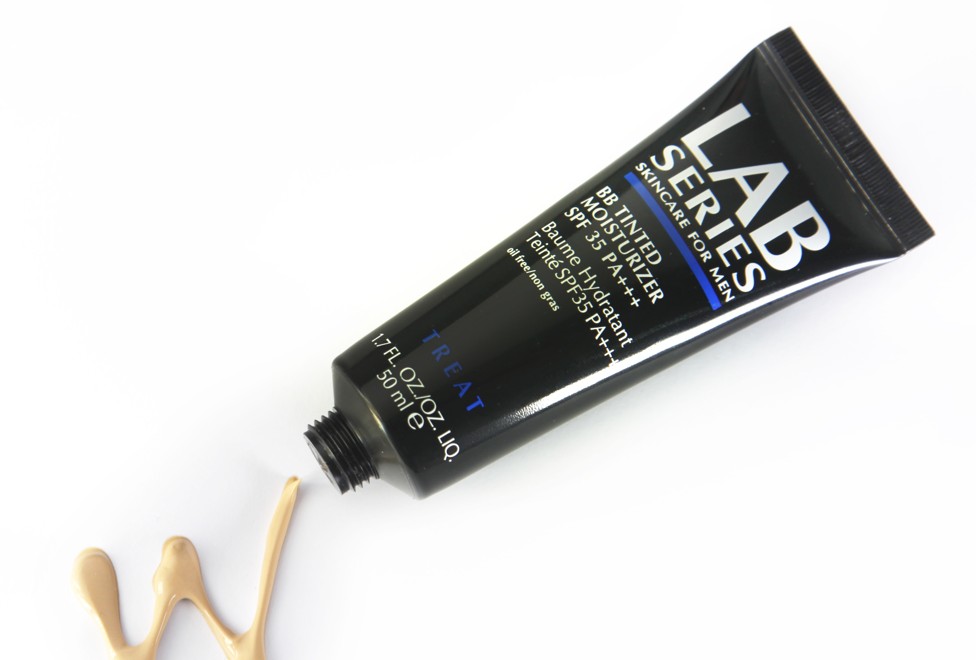 Yes, I pick this multi-functional, corrective and reparative BB tinted moisturiser for those who want to improve skin tone and feel special.
Overall feeling: Velvety, soothing
Easy to use ★★★
Hydration ★★★★
Brightening/Improve skin tone ★★★★★
Shine control ★★★★★
HK$375/50ml
Are old-fashioned shaves worth the time and money?
Eye Creams
Skin around the eyes is the friend you can love or hate, sometimes both at the same time. It simply doesn't lie about your age. Stress, lack of sleep, excessive alcohol and a high sodium diet causes puffiness and lines.
Tom Ford Anti-Fatigue Eye Treatment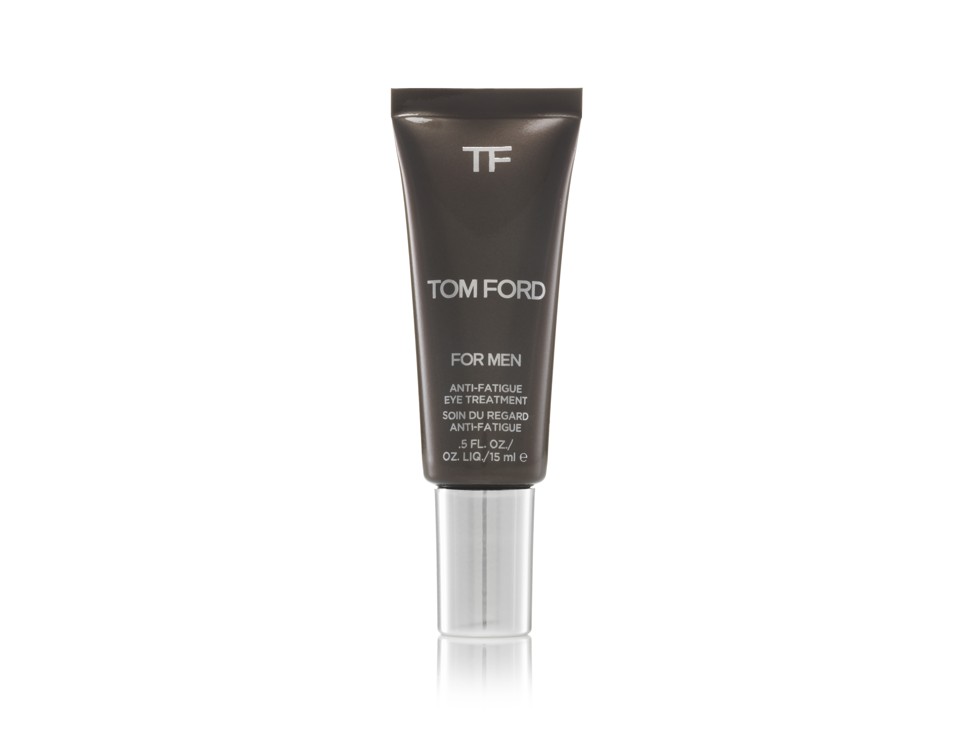 Aims to lift and firm the look of the skin around your eyes, helping to reduce lines and wrinkles. The silver-tip applicator helps to cool your skin and help cut back visible puffiness, leaving your eyes looking refreshed.
Overall feeling: Soothing, feeling lux
Easy to use: ★★★★★
Hydration: ★★★★★
Effectiveness: ★★★
HK$780/15ml
Evolve your bathroom routine beyond shaving!
Masks
We all know what stress can do to skin: lack of radiance, dryness, dullness and wrinkles. An effective mask takes less than 15 minutes to save your face.
Rodial Snake Mask

Relax. We wouldn't really suggest ingesting the venom of a snake to attain the fountain of youth. The SYN®-AKE dipeptide mimics the effects of venom from the temple viper to ensure a smoother complexion. This is a peel off mask that cleanses deeply, reduces pore size and those fine lines.
Overall feeling: Intense, effective
Easy to use ★★
Cleanliness ★★★★
Brightening skin ★★★★
Reduce fine lines ★★★★
HK$700/50ml