Featuring Coco Capitán's signature handwritten witty aphorisms, two pieces from Gucci's autumn/winter 2017 womenswear collection were first presented on the runway in Milan, while the house's creative director, Alessandro Michele, chose to wear a T-shirt featuring a Capitán slogan for his end-of-the-show bow.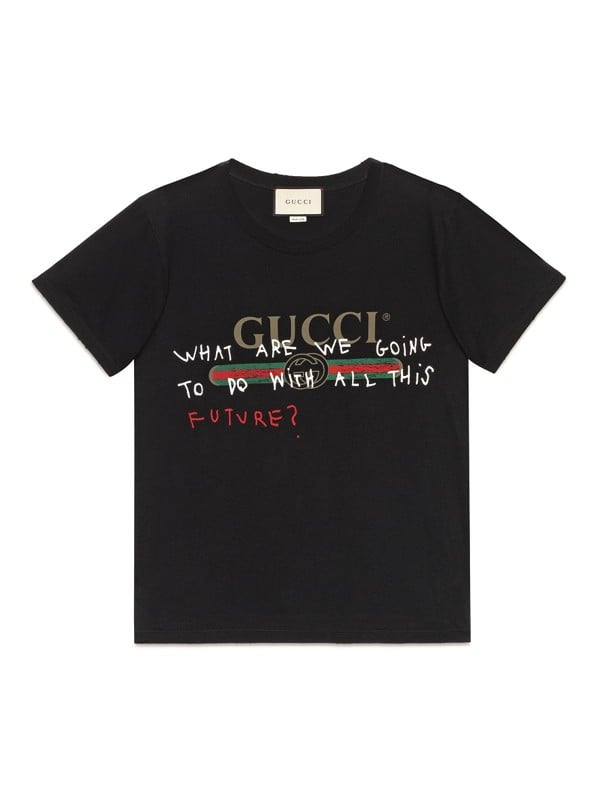 The collaboration features pieces that showcase the artist's offbeat sense of humour. Tote-backpacks, belt-bags, sweatshirts, T-shirts, hoodies, knits and coats in a range of colours have been used by Capitán as a canvas for her handwritten messages.
All items are unisex and many feature the Gucci green-red-green Web stripe and gold interlocking GG motif.
Gucci's latest revival fueled by sequins, not sex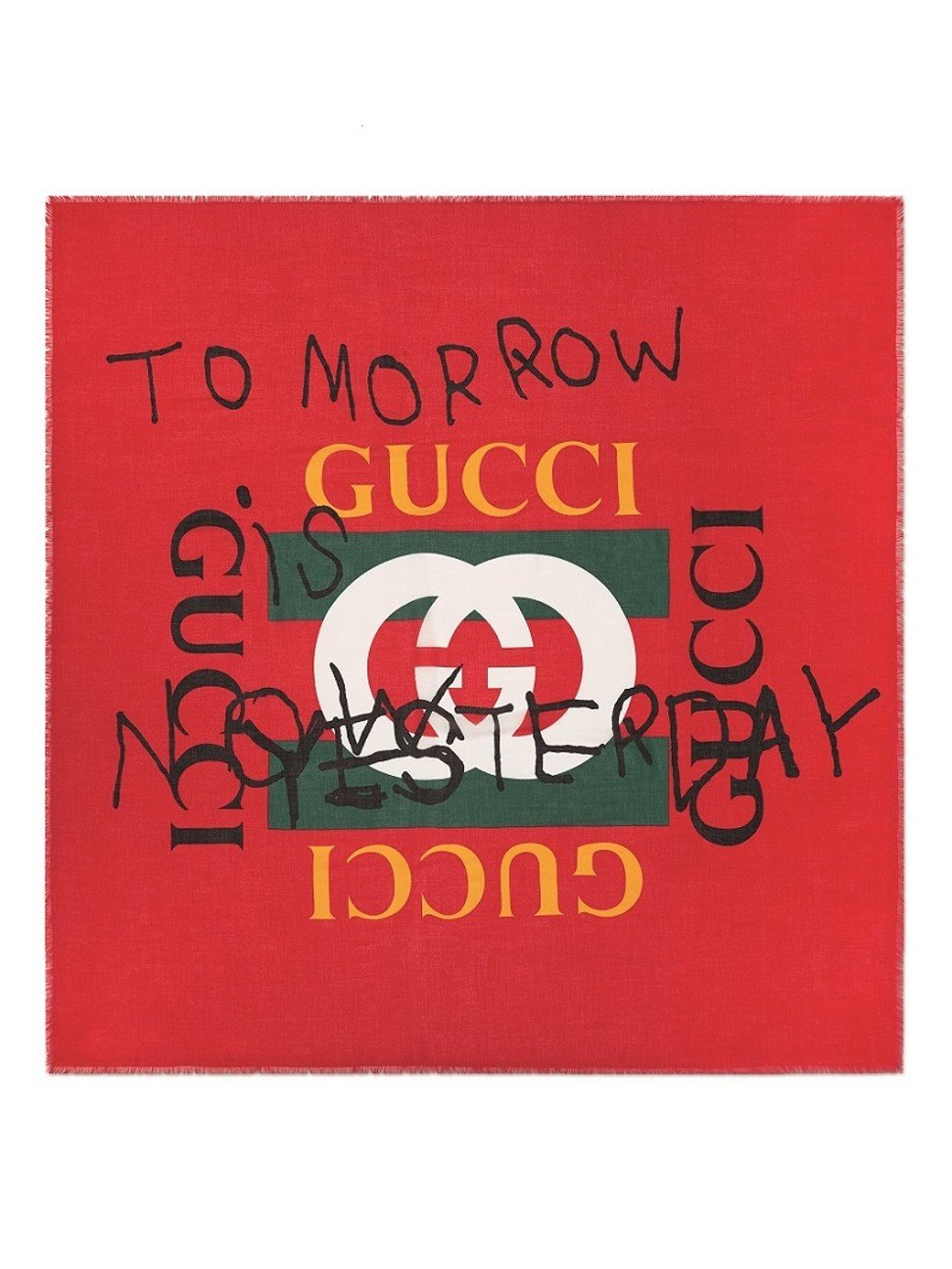 The collaboration is available online and at selected Gucci stores. To celebrate the collection, Capitán's work adorns a gigantic wall on Lafayette Street, New York, featuring the words "What are we going to do with all this future". Her work is also on a large wall in Milan's Largo la Foppa, featuring the "Common sense is not that common' message".
Why Gucci is growing its own pythons