Luxury brand Delvaux has just launched Les Miniatures Belgitude, a collection of seven miniature handbag charms that range from the waffle-inspired #5 Liege Liege to a rather adorable #6 Namur, which looks like an open packet of Belgian frites.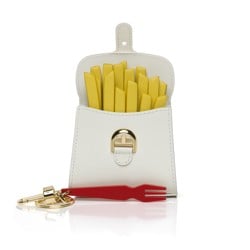 These tiny handbag collectibles showcase the maison's renowned craftsmanship techniques – from silk-screening to embossing, and will be exhibited at the Landmark Atrium from September 13 to 18.
The playful campaign video will be projected above the exhibition, but if you can't wait, here's a sneak peek:
Delvaux celebrates 50th anniversary with Tempête bag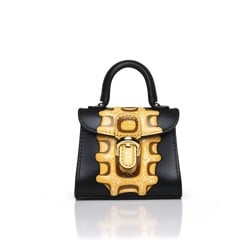 The delightfully perplexing video, which plays with our notions of reality, dreams and perspective, was directed by award-winning filmmaker Jaco van Dormael with images choreographed by Michèle Anne de Mey. This mind-bending scene had us boggled:
As fascinating as the campaign film is, we find the behind-the-scenes video just as intriguing, and because we're so good to you, we've managed to get an exclusive preview of it:
If you've fallen in love with these charms, they will be available in Delvaux boutiques from September onwards, priced at HK$7,500.