Jeremy Scott's kitschy, high-entertainment fashion shows always have whimsical themes. This time, at New York Fashion Week, the designer didn't have to look far for inspiration: his theme was himself.
It was the 20th anniversary of Scott's label, and he celebrated it by going back to his own past, looking at key moments of his career and updating the looks for today.
"I used my own history as my starting point," Scott said in a backstage interview Friday night. "And as fashion is so contextual — there's so much meaning about when and where it's done — that it was challenging, because I was, 'How do I take all of this and also make something new for today?"
Scott said he finally figured out that the answer was "like making a fragrance from a flower and taking the essence, and so I started grabbing the essence of different remarkable moments in my career that I am responding to today."
A quickly visible theme was snakeskin, in bright neon colours — bold pink, brilliant yellow — in trousers, or jackets, or thigh-high boots. And there were sequins galore, reserved not for gowns but for street wear, like glittering hoodies and work boots.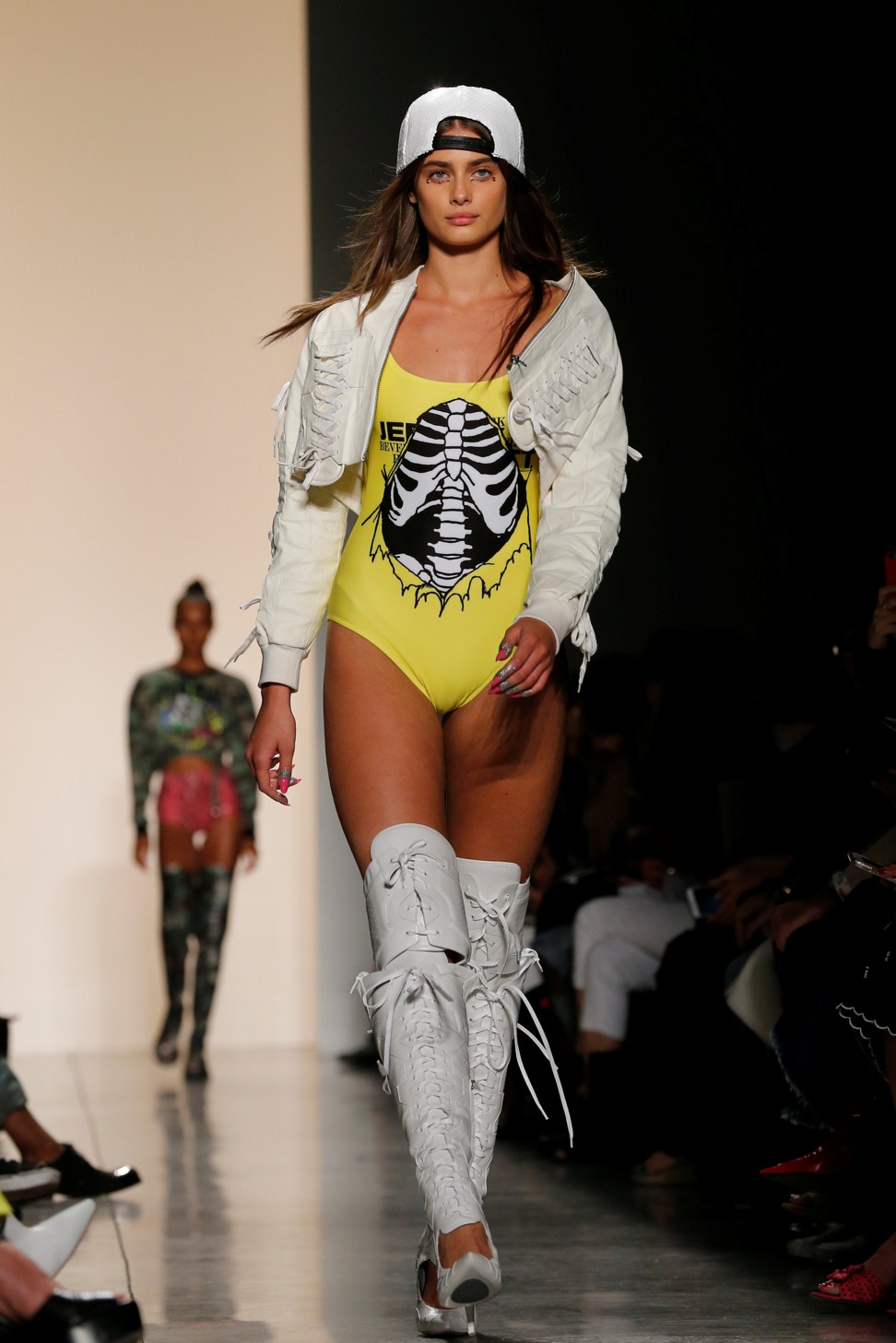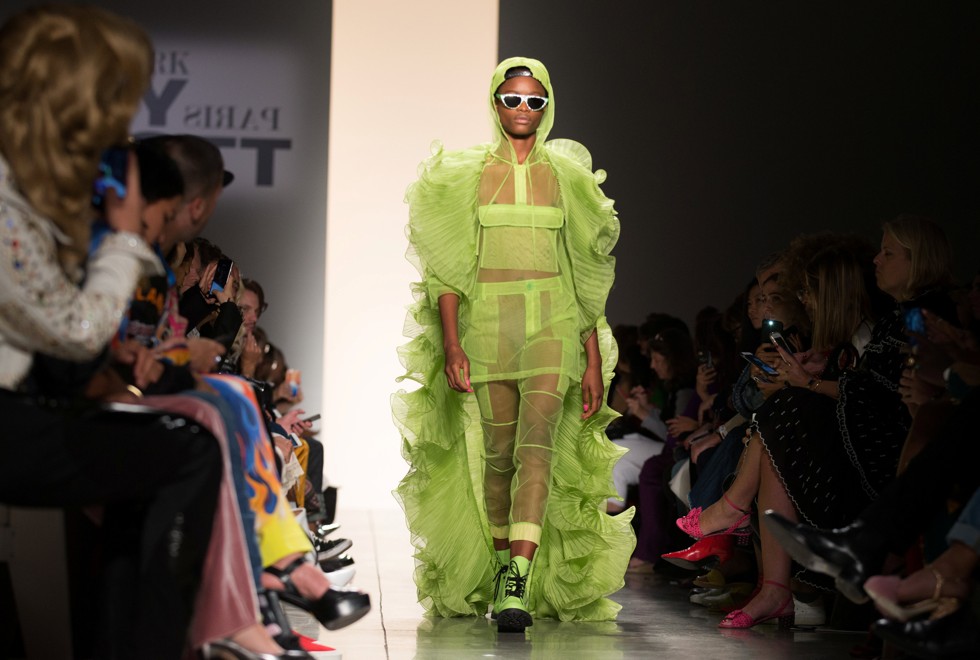 There were cargo pants, but here, they were perfectly sheer. There were big and colourful cartoon graphics, on shirts and sweaters. And there was a series of looks with huge, fake colourful gems, or what Scott called "body jewellery."
Among the notable models were those who have been important Scott's past shows, like British model Liberty Ross, 38.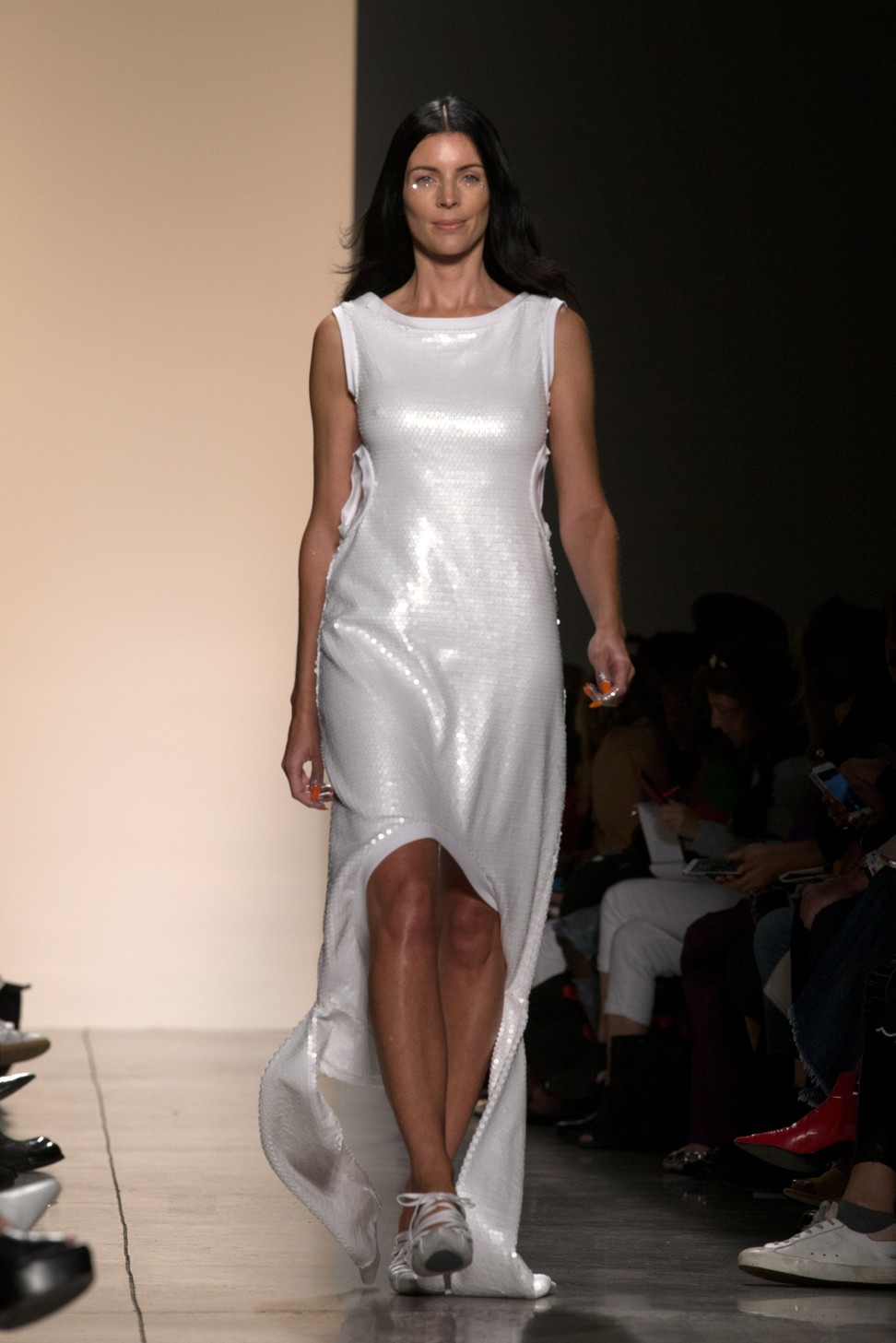 Also walking the runway was the daughter of singer Lionel Richie, Sofia Richie.
"She's so excited she's about to have a nervous breakdown," Richie said before the show, "and she's just, 'Oh my God Dad, I want you to come!' Then I'm finally here and she goes 'Oh I'm so nervous that you're here.' What does that mean?"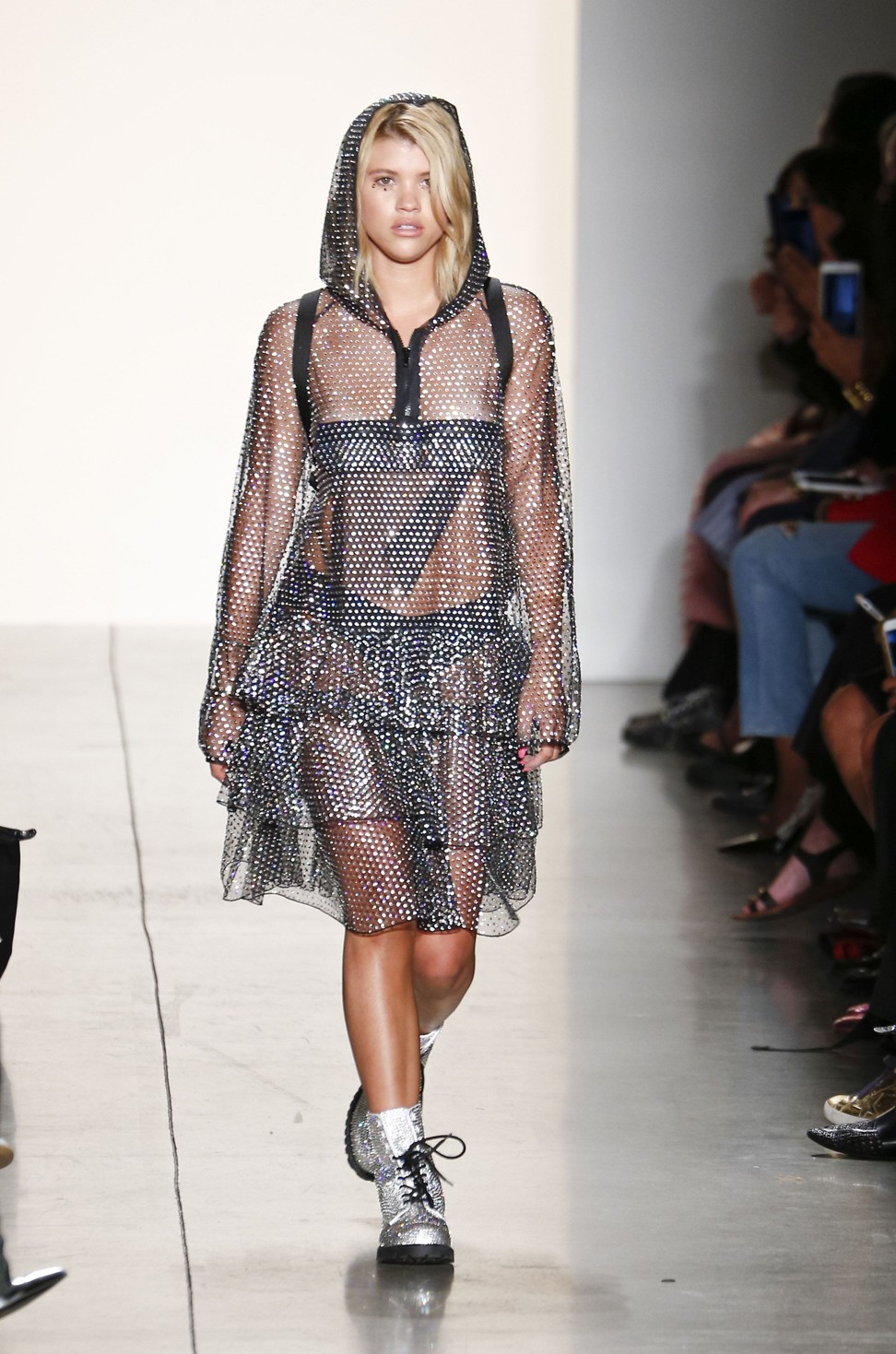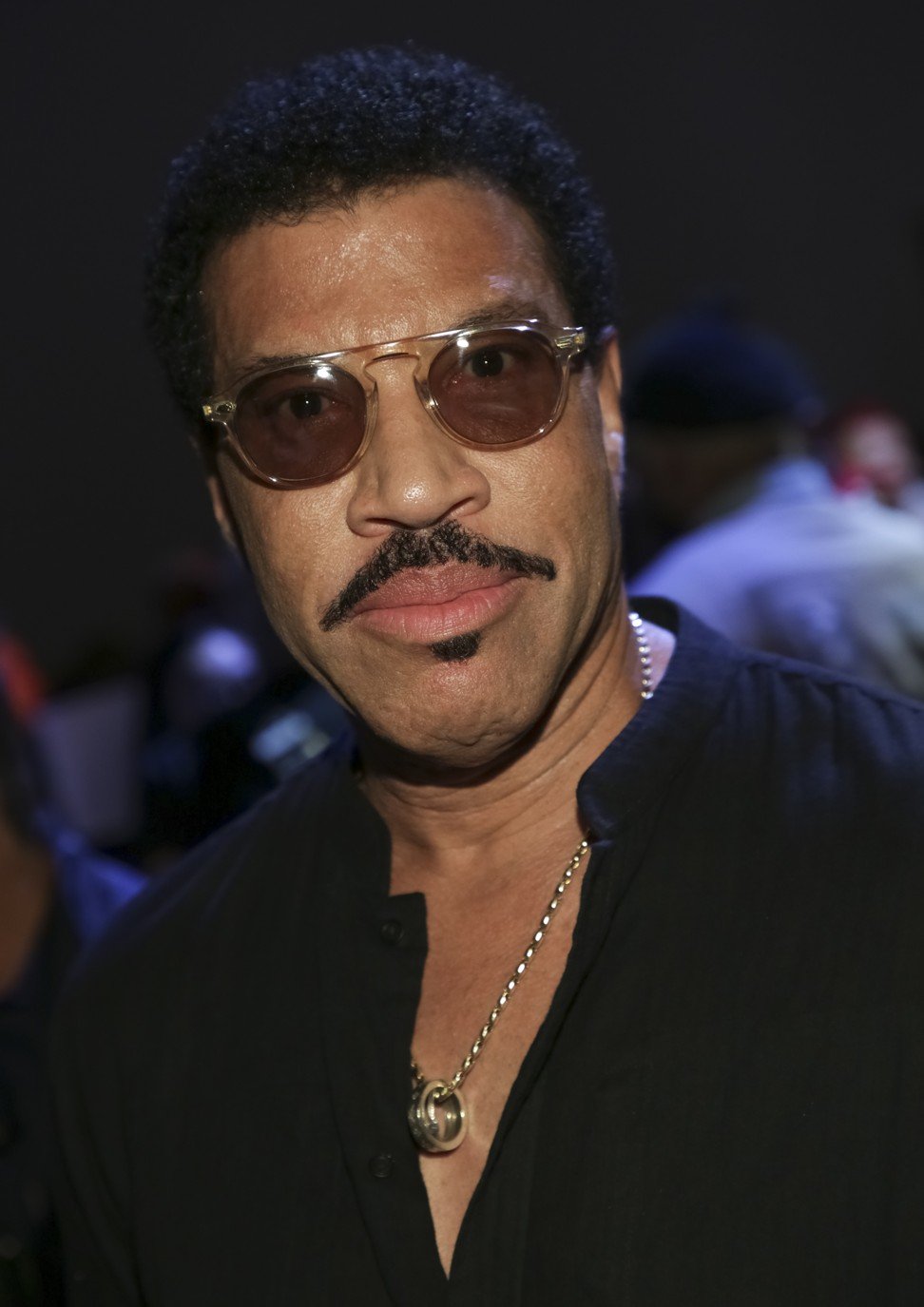 Also walking in the show were supermodels Gigi Hadid, Karlie Kloss, Coco Rocha, and Joan Smalls.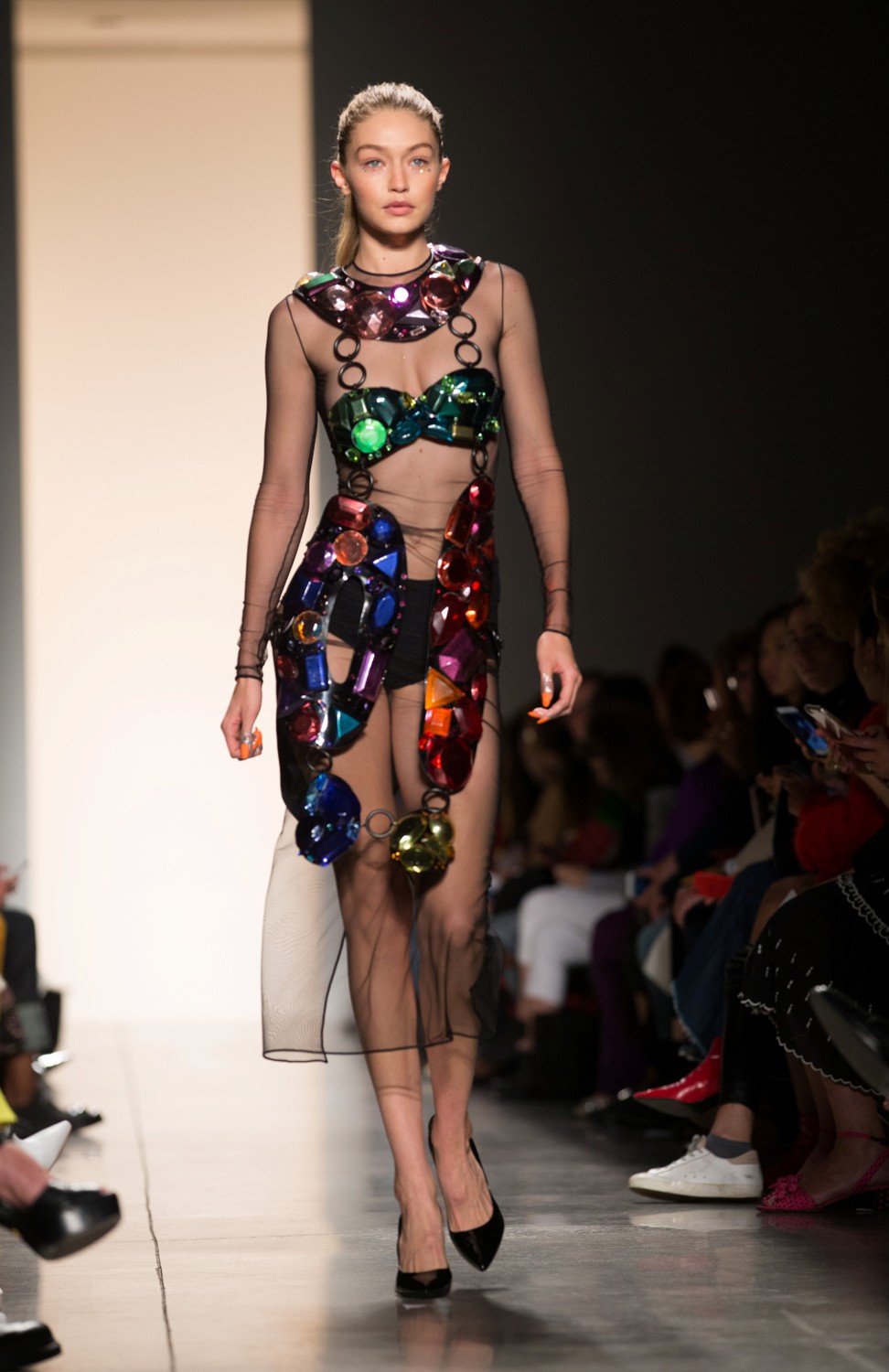 New York Fashion Week kicks off with glam Tom Ford and millennials on the radar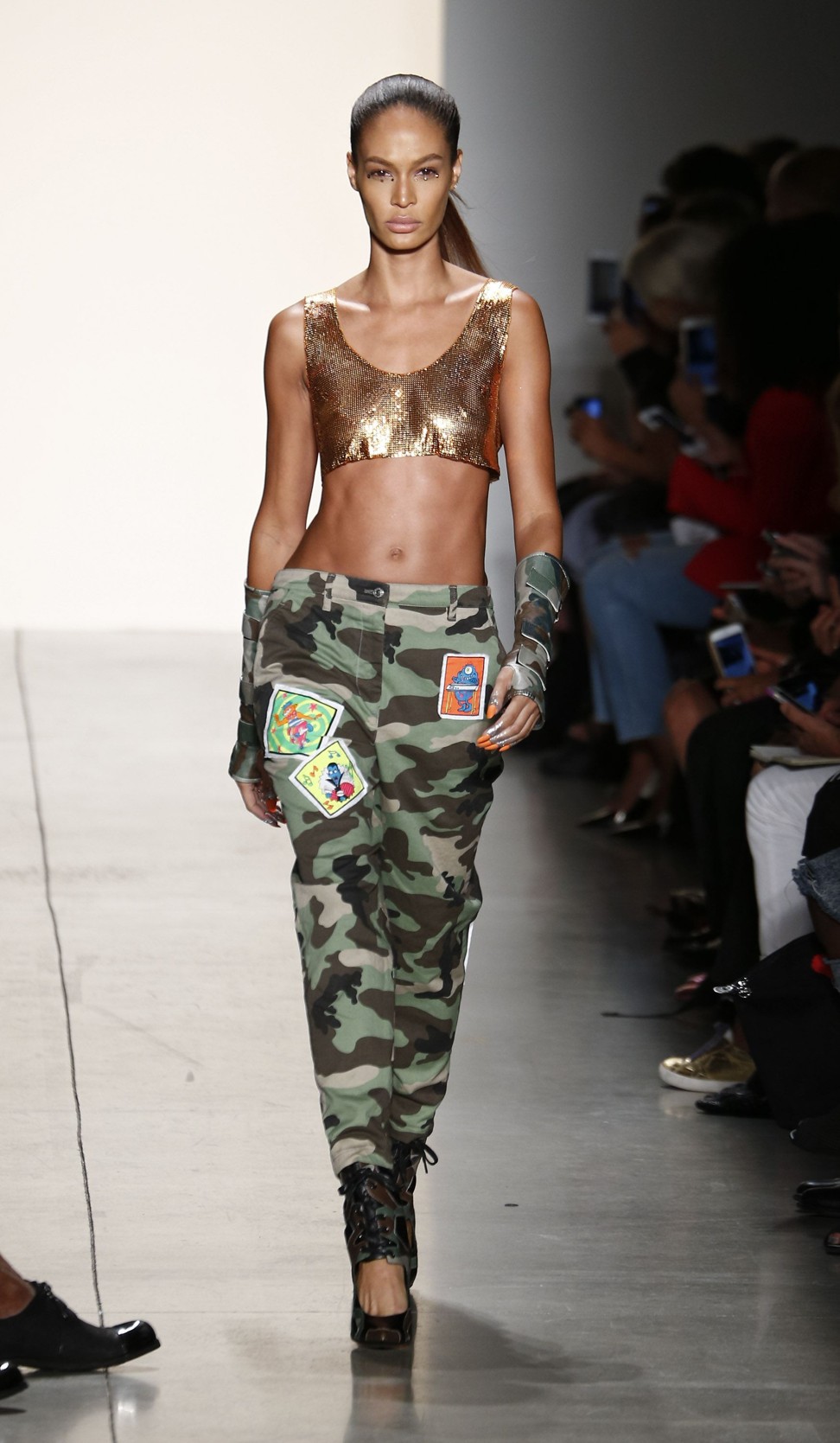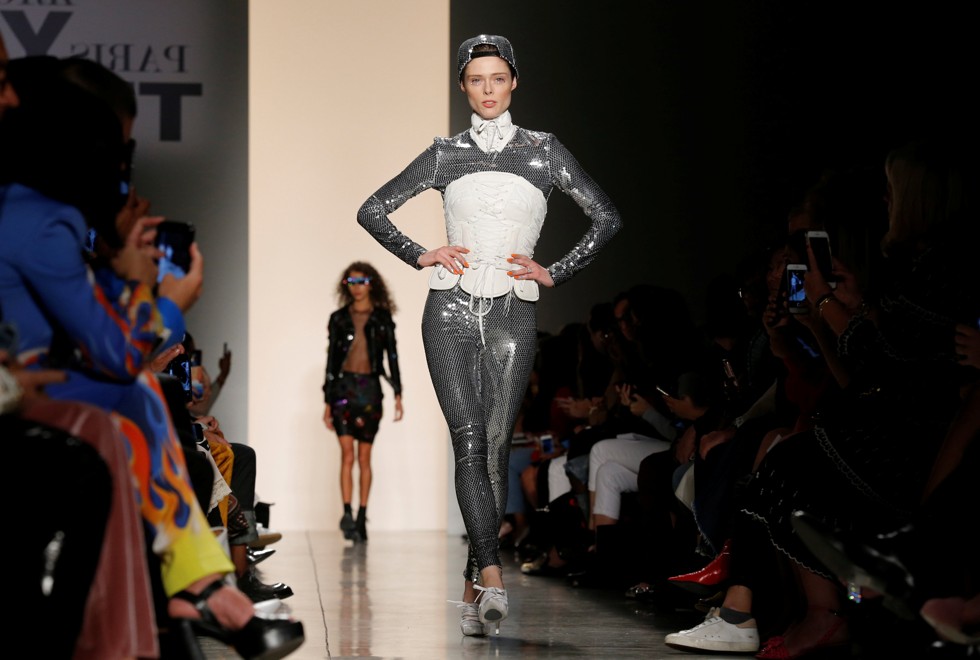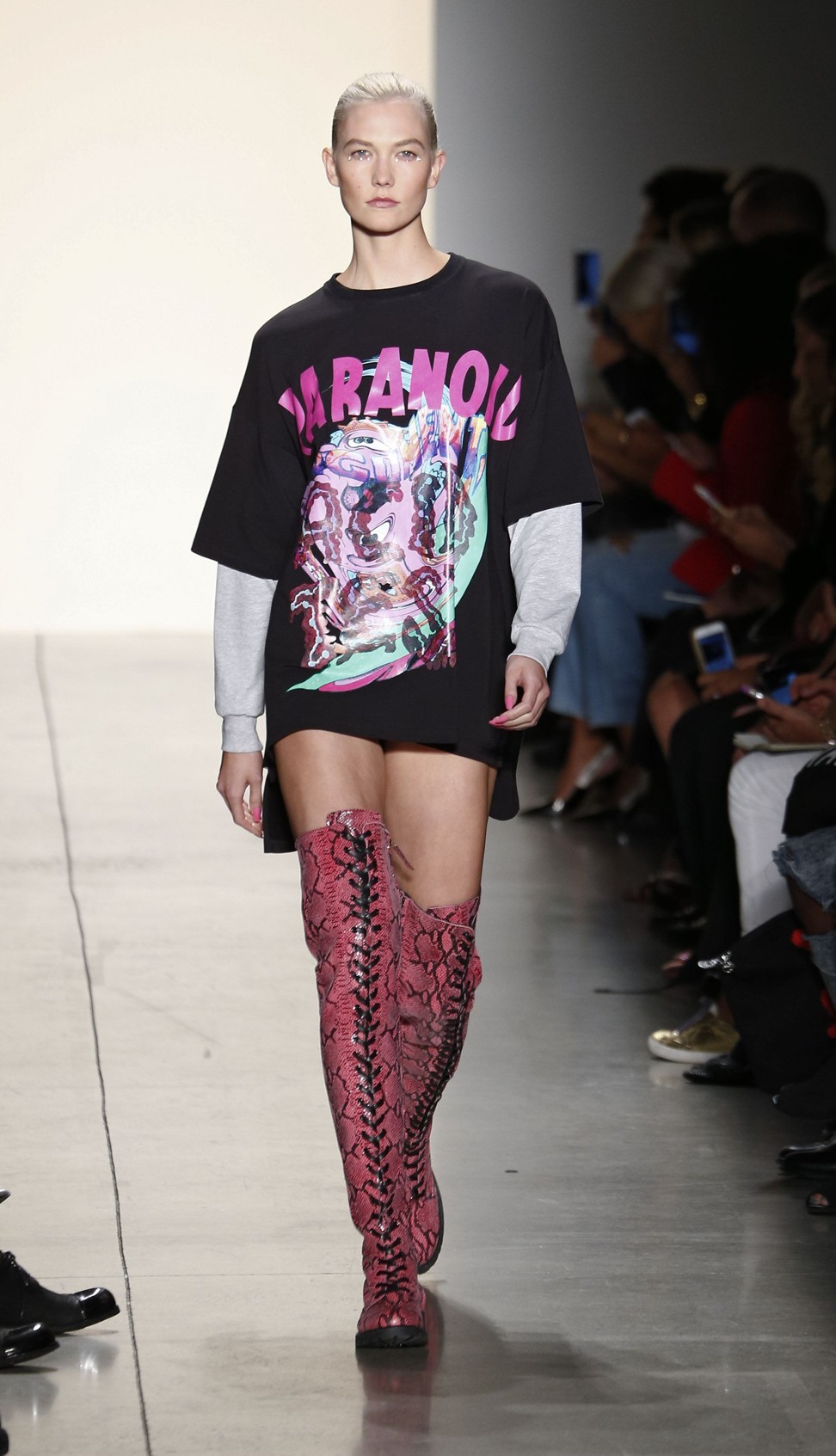 Scott, who also is the creative director for Moschino, spoke passionately about his recent work on the music video and album artwork for his friend Miley Cyrus' "Younger Now."
"Miley is like a rib out of my own chest," Scott said, adding he would do many more projects with her. "We can't get enough of each other," he said. "I love her to pieces."
He also addressed the role of fashion in the current polarised political climate.
"Particularly with me, I think I have always played a role in being... a place of fantasy, of escape... I always think of my shows as like the movies were for the Depression era, where people would go to the movies to escape the fact that they were hungry and didn't have a job and didn't have all the necessities. They brought you fantasies, these movies of glamour and glitz and fairytales. And you know, putting a smile on someone's face really does make them feel better."