There was a whiff of change at Oscar de la Renta, where new designers Fernando Garcia and Laura Kim presented a whimsical collection featuring casual garments like midriff-baring denim jackets and roomy windbreakers.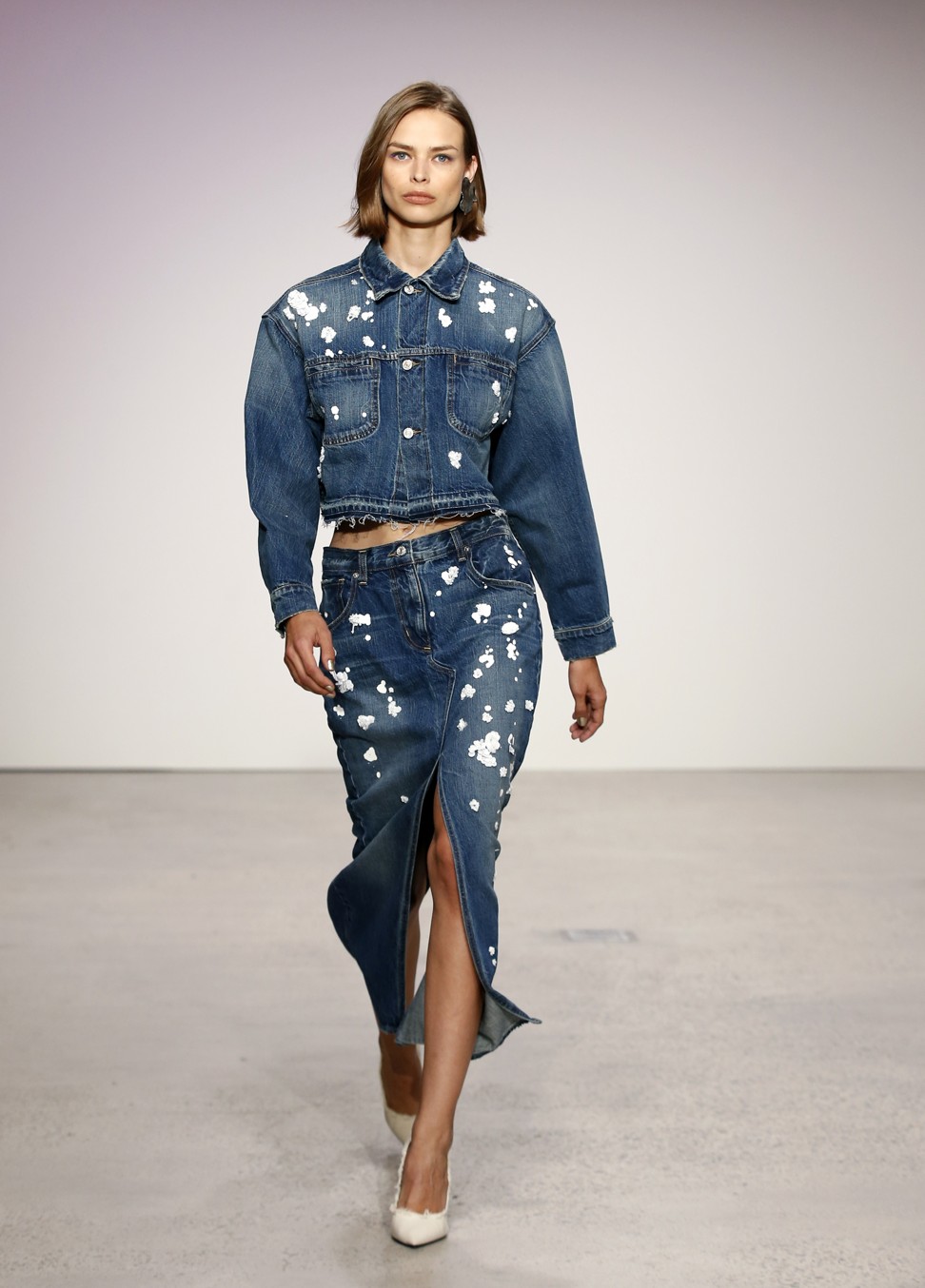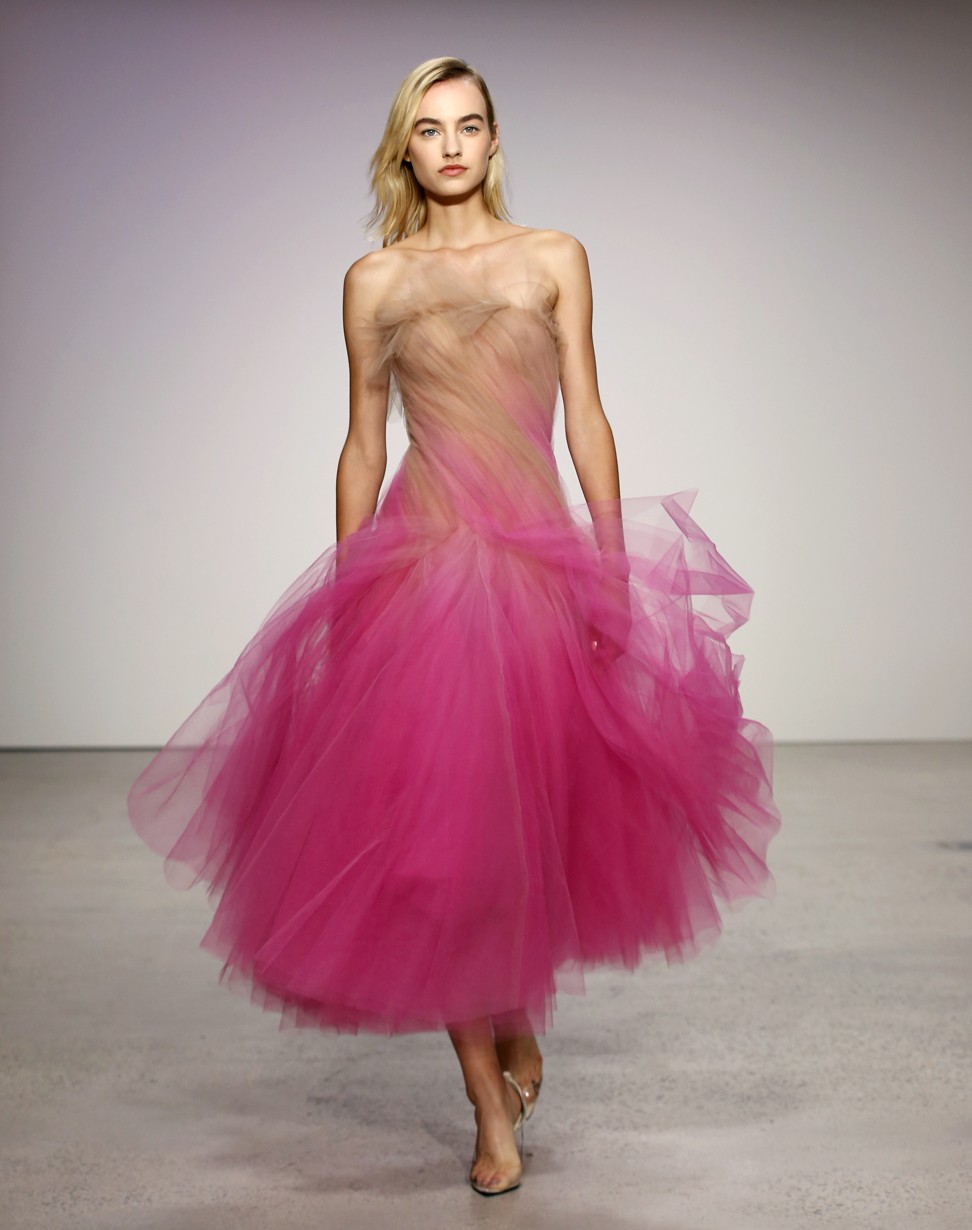 It also was what you would call a "signature" collection — literally. Many of the garments bore the signature, in various forms, of the label's late, legendary founder, de la Renta himself — either in script, or even in large, sparkly letters spelling out his name. "We're celebrating him unabashedly," Garcia said backstage.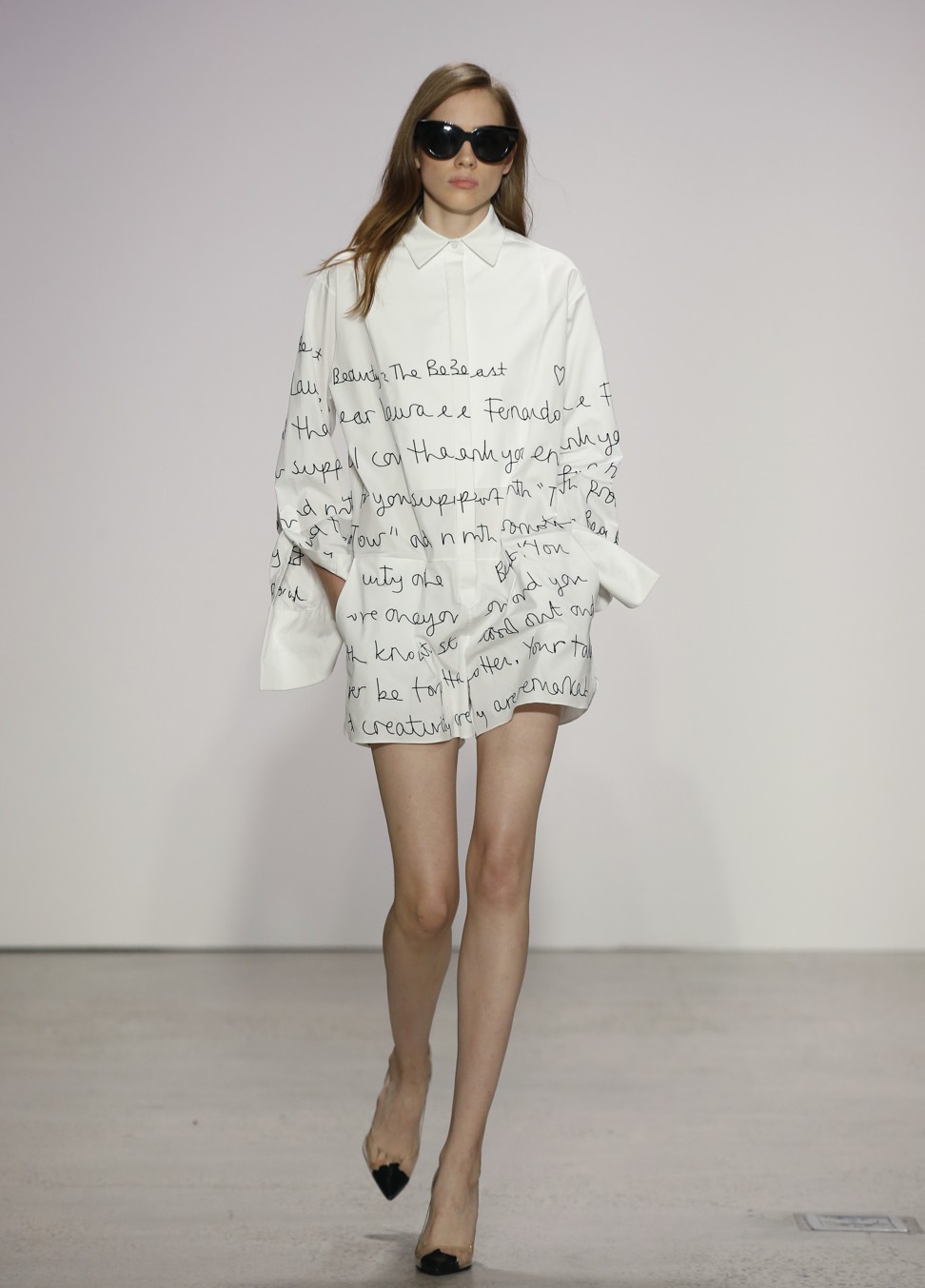 The designers noted that the only time until now that de la Renta's signature appeared on his clothes was on a gown that Sarah Jessica Parker wore to the Met Gala in 2014. It had been the actress' own idea to embroider his signature on the back.
Garcia added that he and Kim had updated the image of de la Renta's signature after looking around and finding that "the signatures he actually left behind were much more legible, and true to his handwriting."
The designers, presenting only their second Fashion Week collection for the label after taking over following the sudden departure of Peter Copping, began their runway show with a series of looks with a "paint splatter" motif.
They were telling a story, they explained, of a woman trying to decide what to paint. Once she paints, she "signs" the canvas.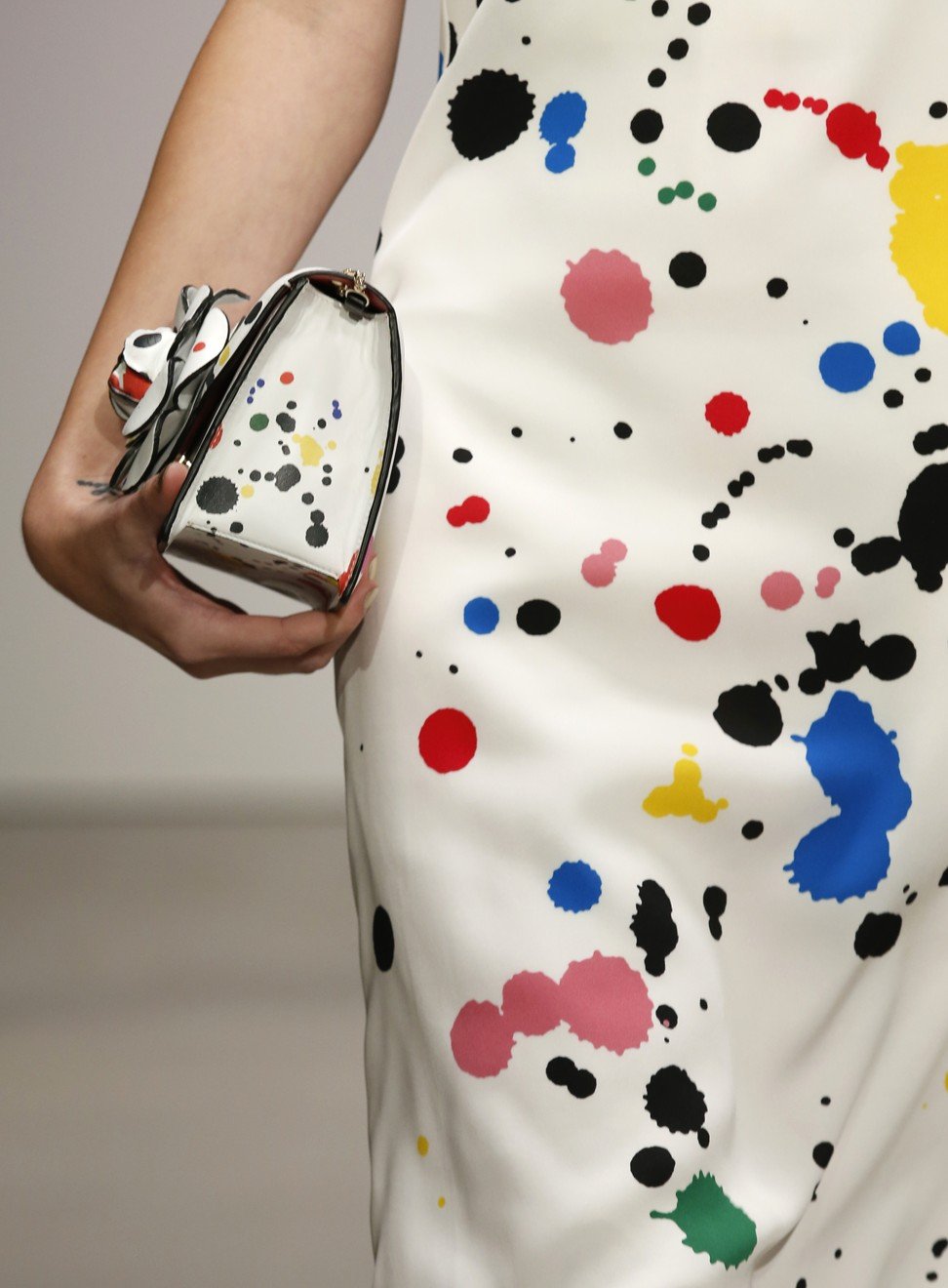 While dresses and skirts had a paint splatter effect, the theme even extended to the stiletto shoes: The heels actually looked like the stems of black paint brushes, as Kim demonstrated by taking her own pair off to explain.
New techniques used by the label this year included laser-cut leather, Garcia said, along with the denim, part of an effort to expand the clientele and the appeal of the brand.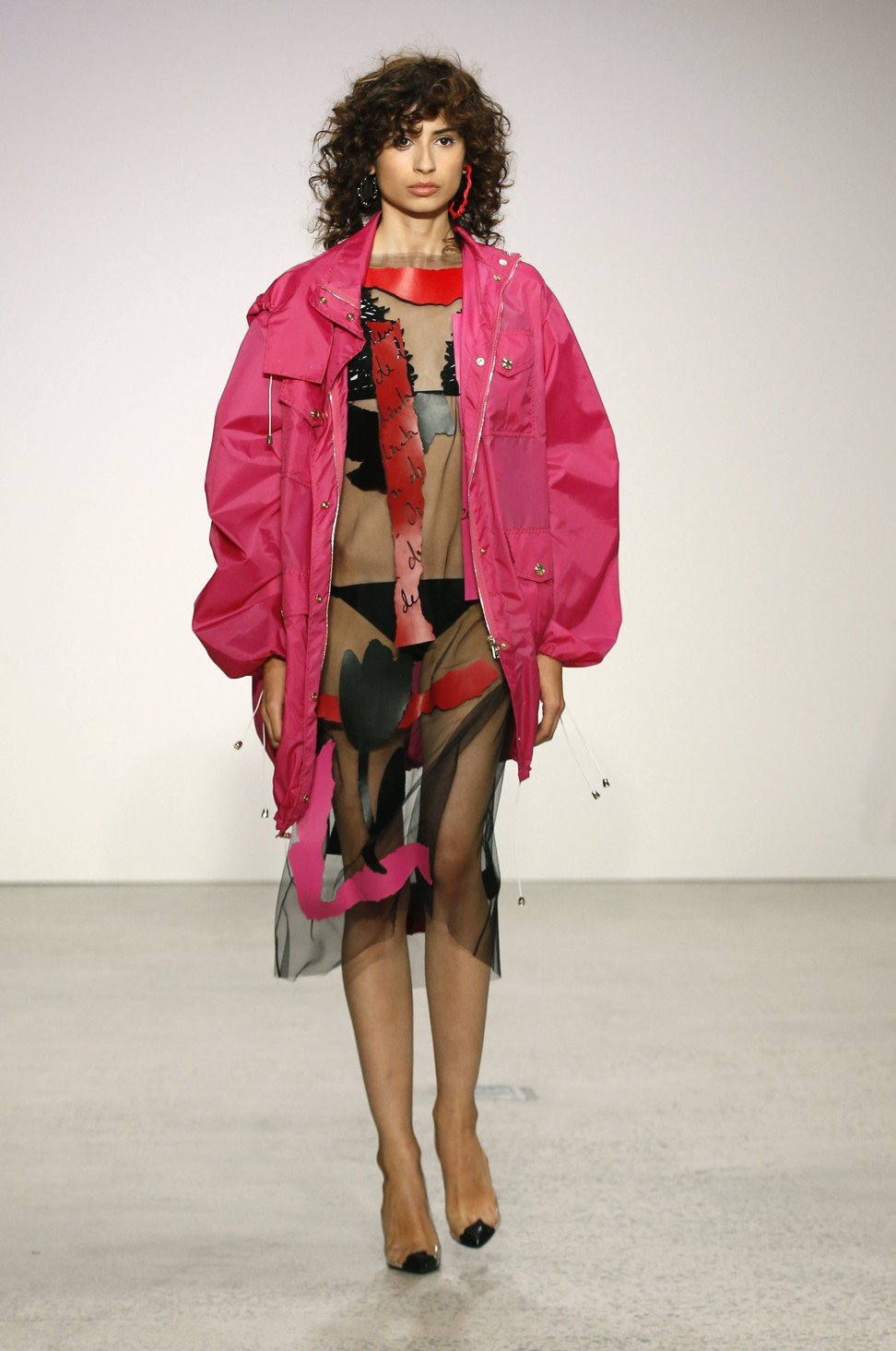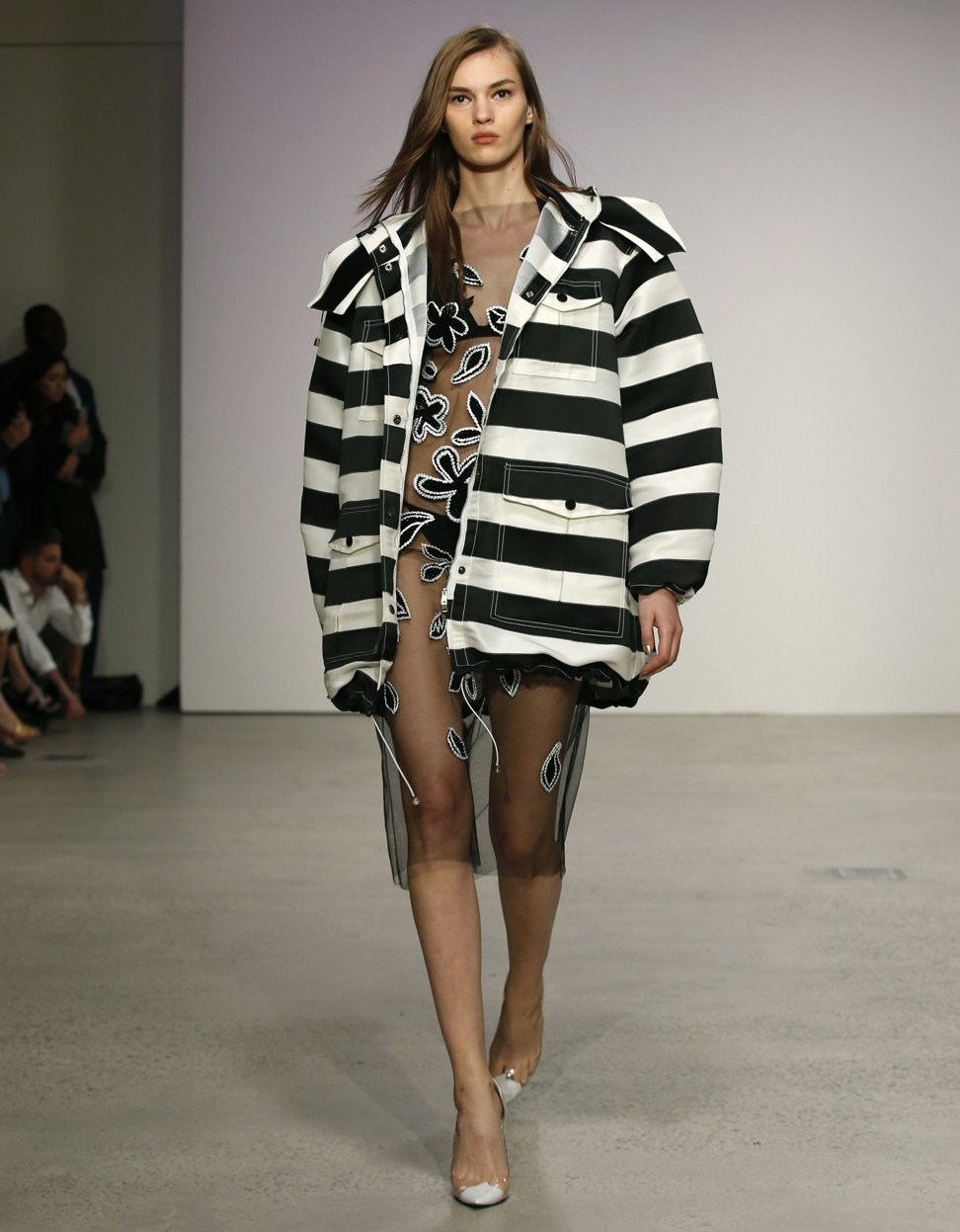 But there was something for the traditionalists, too: Toward the end of the show came the red carpet-ready gowns that define the brand's image, like strapless gowns in tulle with full skirts, and even a ruby-dyed mink coat.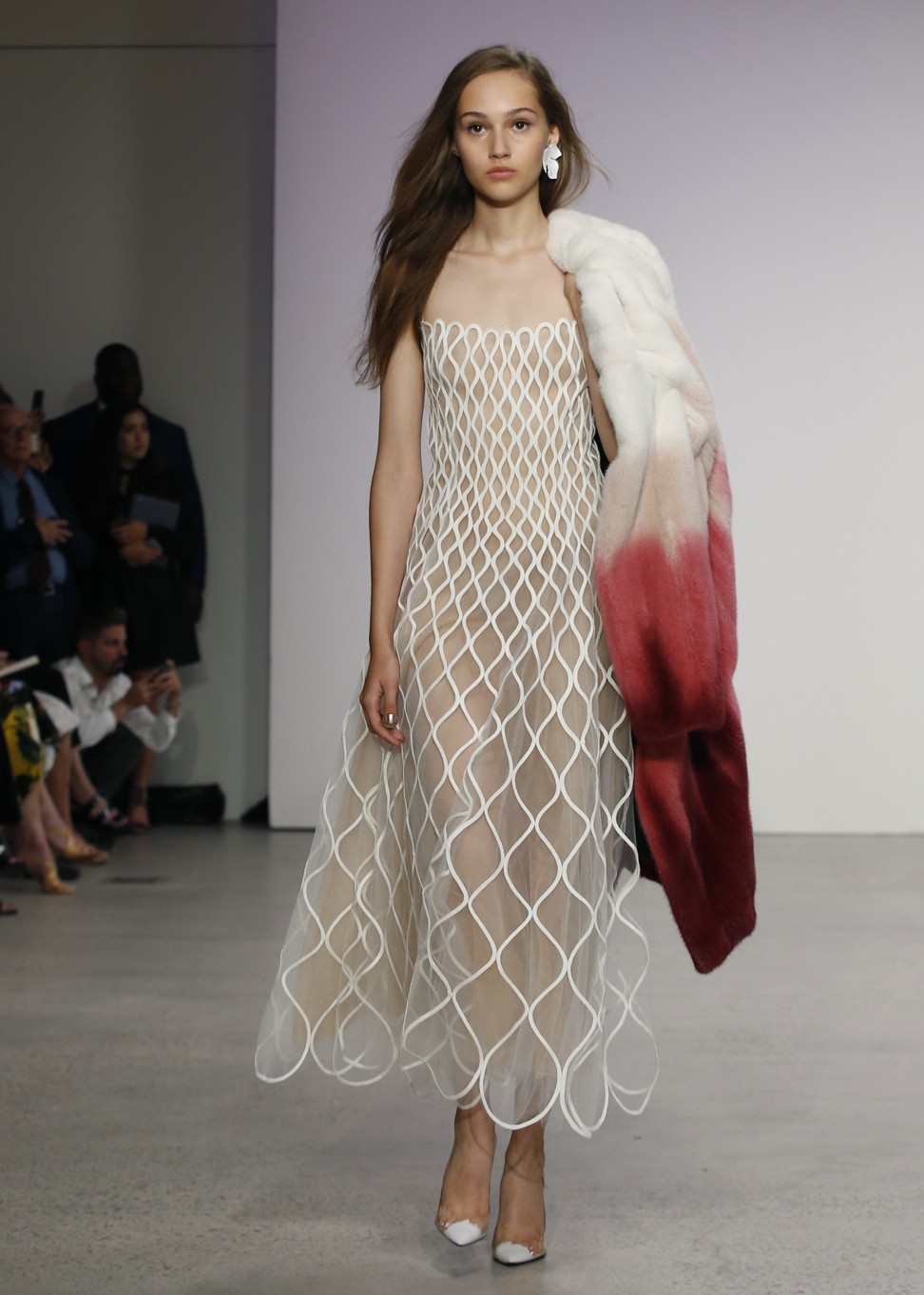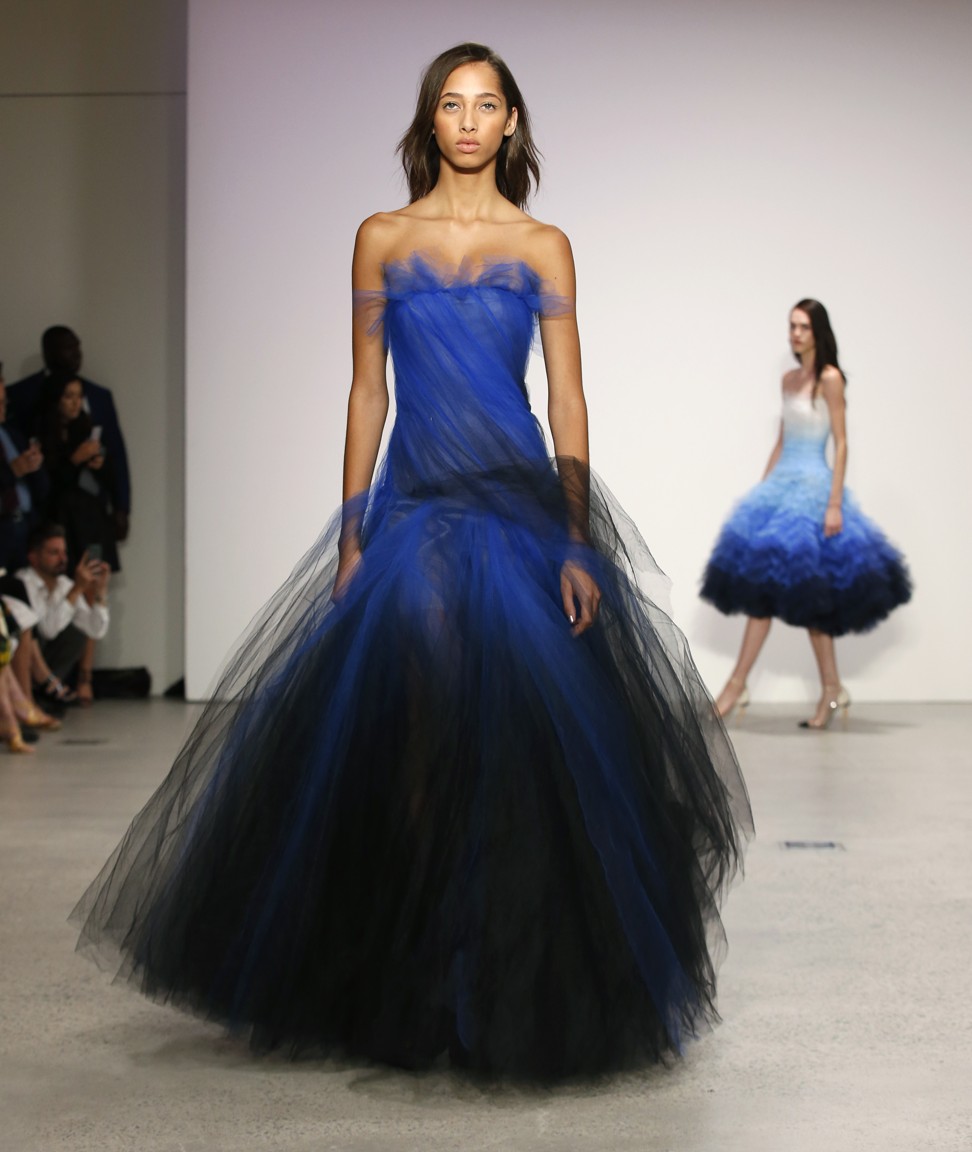 Guests at Monday's show, held at Sotheby's auction house, included Paris Hilton, Nicky Hilton Rothschild, and Nicki Minaj. They were all getting a double dose of Garcia and Kim, having attended their show on Friday for the duo's fledgling label, Monse.