Marc Jacobs, considered by many the creme-de-la-creme of avant garde American fashion and feted for his showmanship, for a second season running served up a show in near silence on a catwalk stripped of adornment.
His audience sat on utilitarian brown fold-out chairs laid out in an enormous rectangle around the outer perimeter of an otherwise barren space at the Park Avenue Armory, lit only by white spotlights.
The only sound that could be heard was the clunk of models stalking over wooden floorboards until the lush tones of an Italian operatic aria suddenly accompanied the girls on their final parade.
Rising model, 16-year-old Kaia Gerber – daughter of Cindy Crawford and the face of Jacobs' perfume Daisy – eclipsed the more established Bella and Gigi Hadid and Kendall Jenner to close the show in a canary yellow beaded evening gown, black gloves and black turban.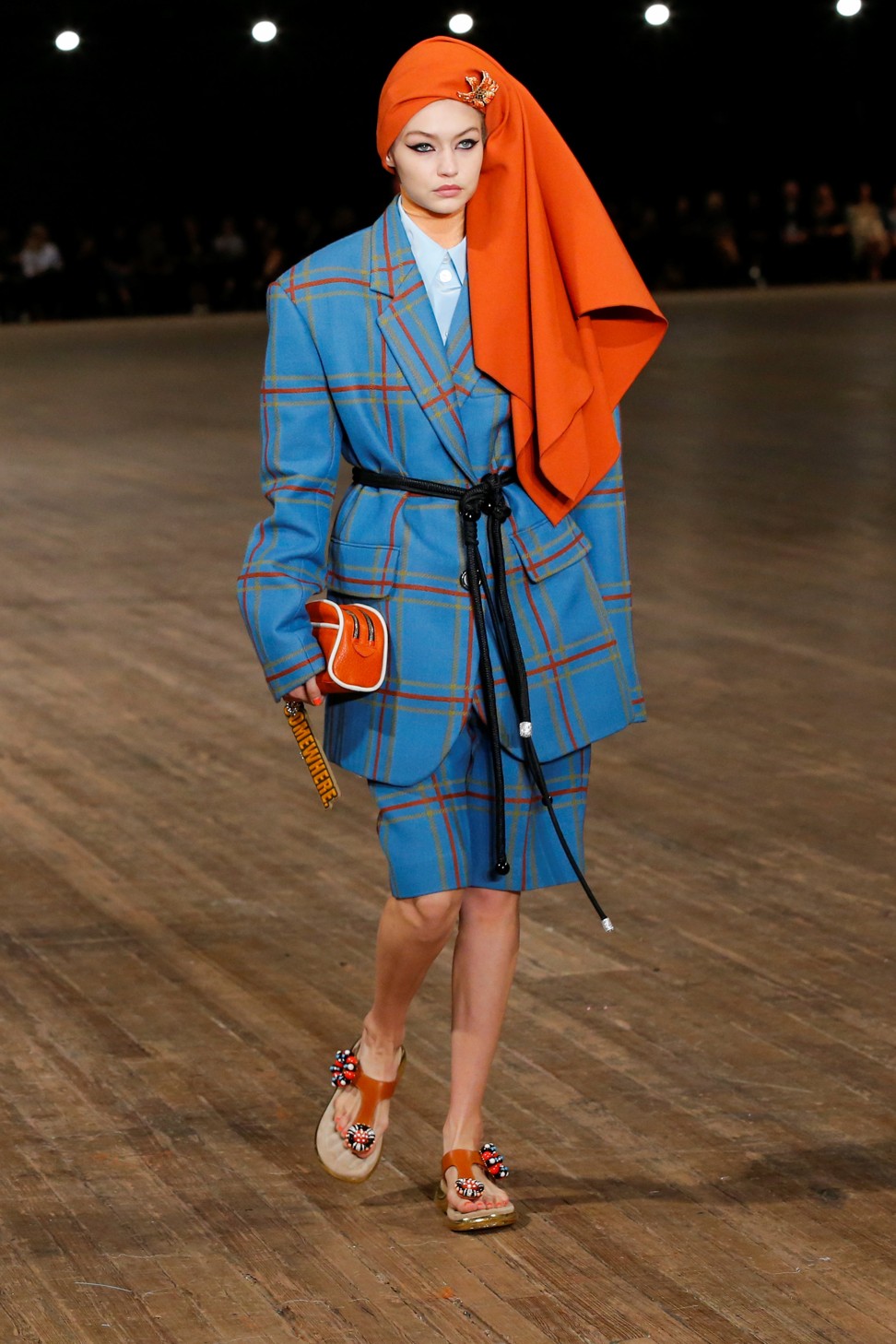 His was a conservative if fantastical vision of spring 2018, with barely an ounce of flesh in sight – just a shoulder here, or an arm there. His models all covered their hair with silk turbans that mimicked those of a mid-20th century London cleaning lady, but made stylish by elegant women from the West Indies or conservative Muslims.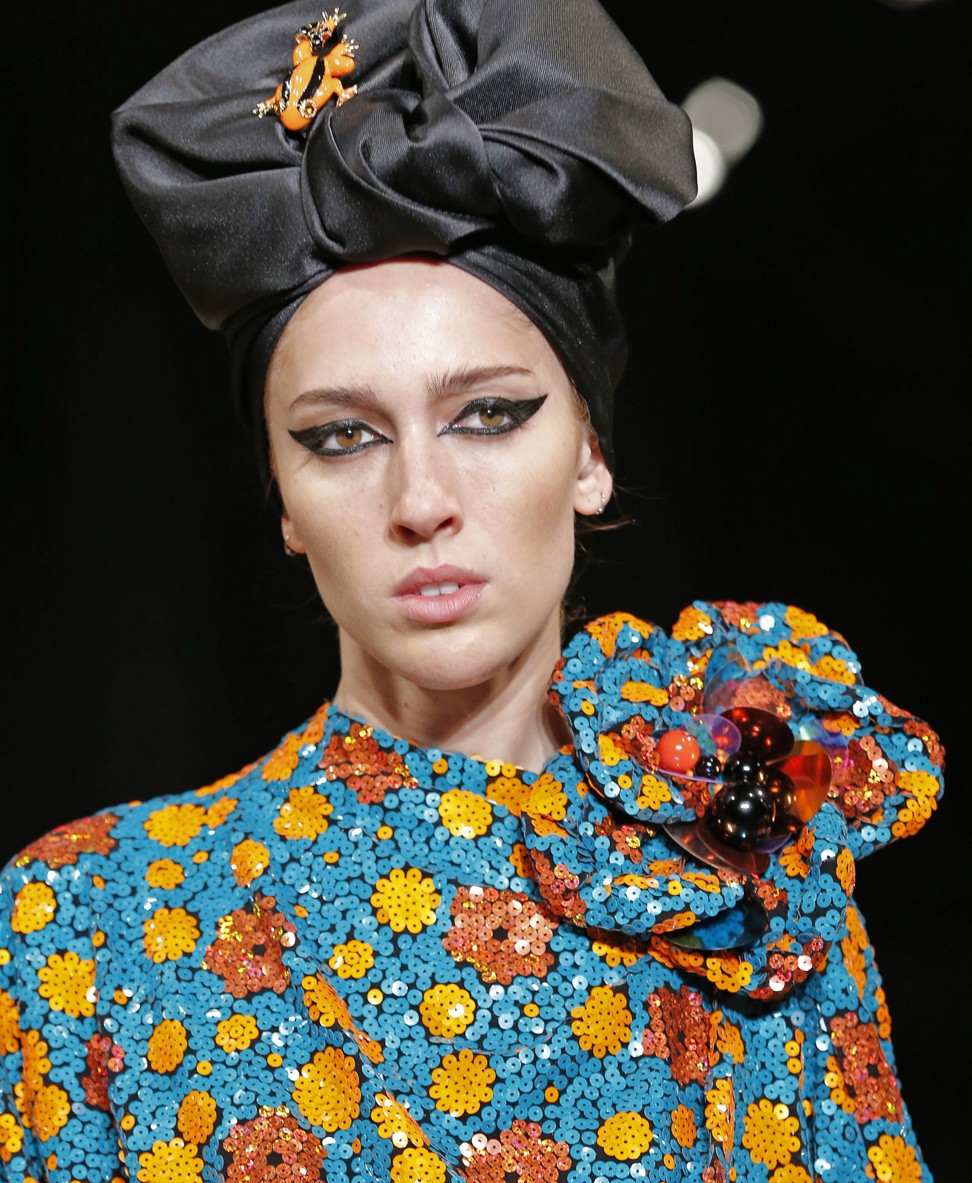 His models wore oversized jackets, long gloves and harem pants. A halter-neck pink evening gown was paired with matching pants. Accessories were enormous bags – one made to look like a folded suit carrier – fanny packs on the waist with pom-pom style shrugs.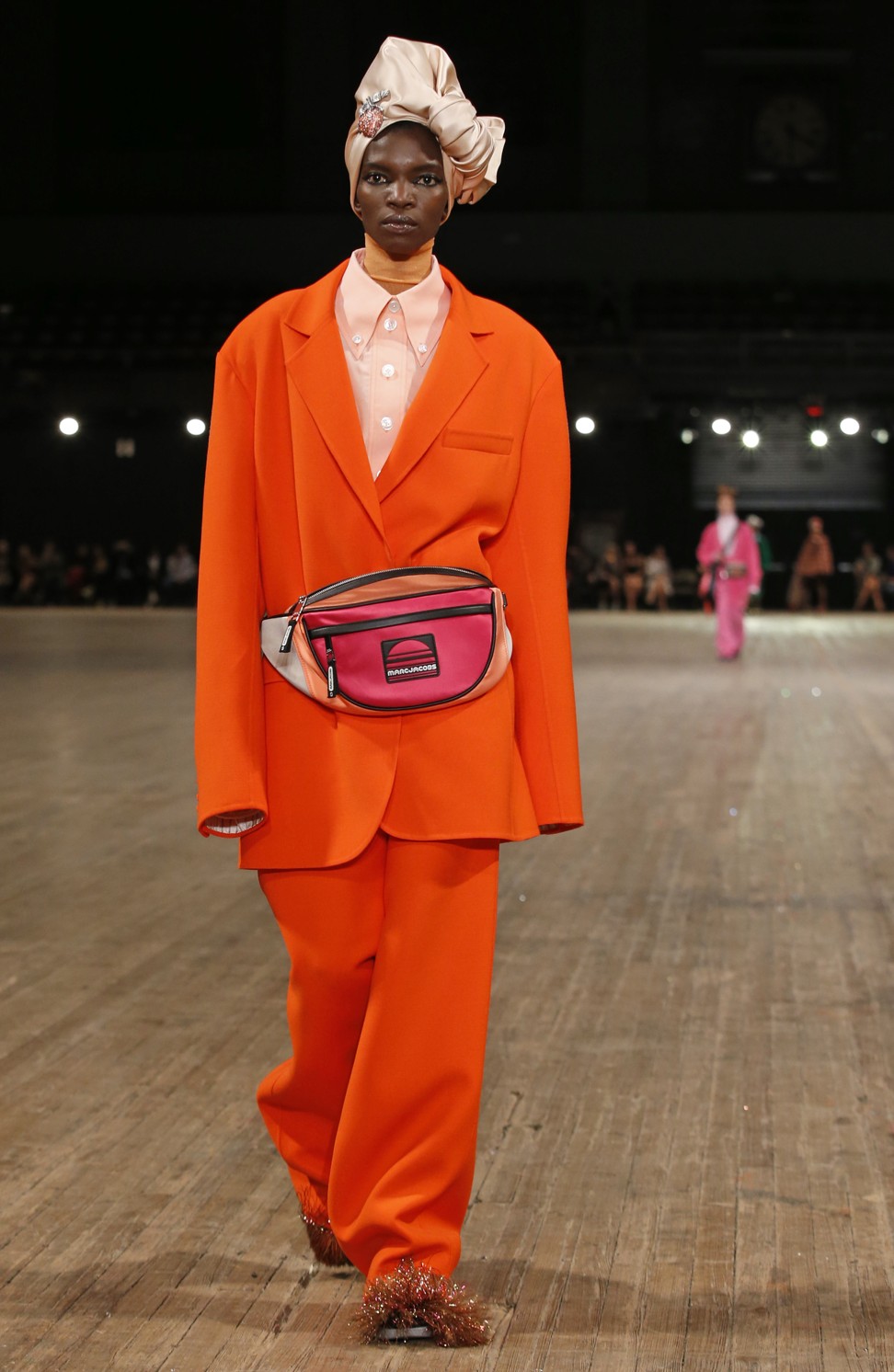 His shoes were almost uniformly flat – the most modest of heels on pastel-coloured leather boots, Japanese-style house shoes worn with ankle black nylons, or extravagantly embellished rubber soled sandals.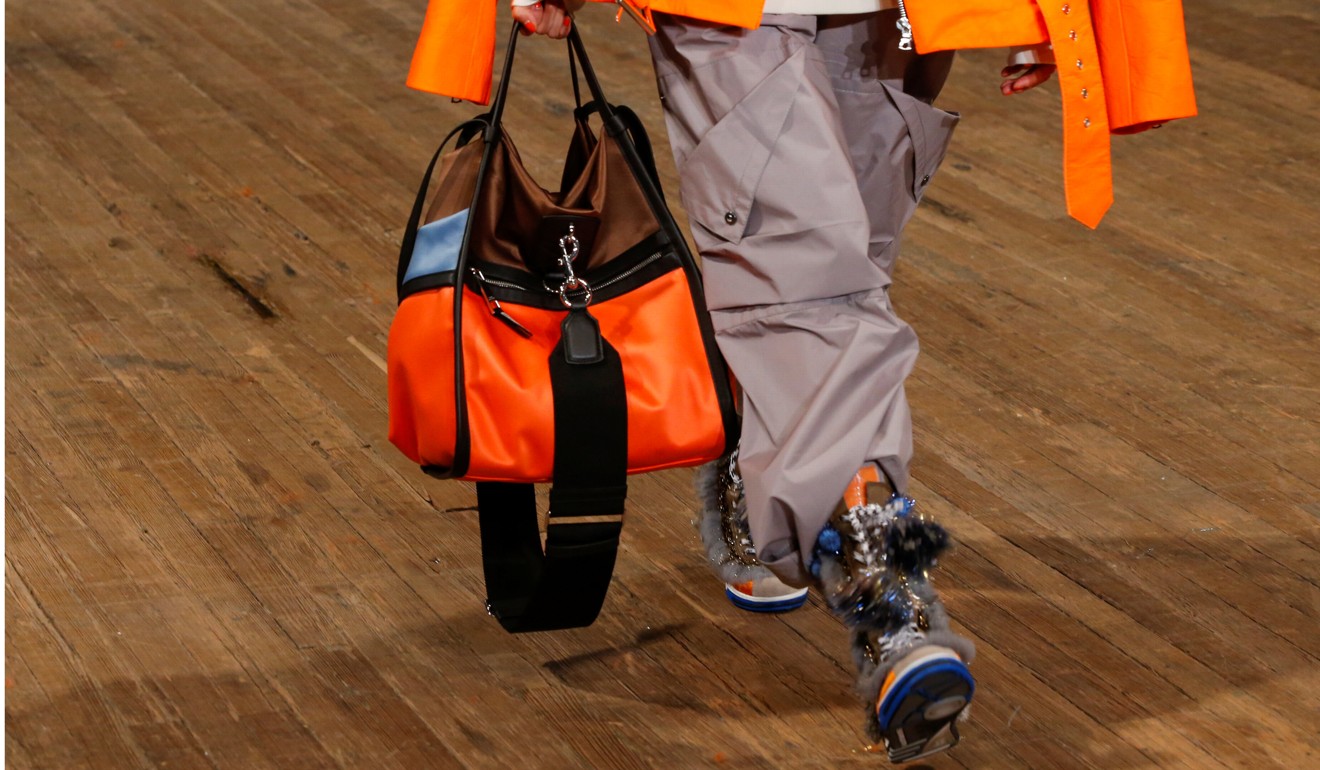 The entire collection made sportswear look decadent and exotic – in orange, pink, green and 1970s-style bold psychedelic silk prints, large checked outwear and enormous rainy-anorak style hooded coats.