Gucci creative director Alessandro Michele burrowed further into his love for the bookish chic that has led the once-flagging house to enjoy white-hot success since he took creative control in 2015.
In a smoky near-darkness pierced by flashes of light, Gucci showed off a spring/summer 2018 collection that, along with fringed foreheads, had plenty of large round glasses, satin and even a striped and shiny track suit.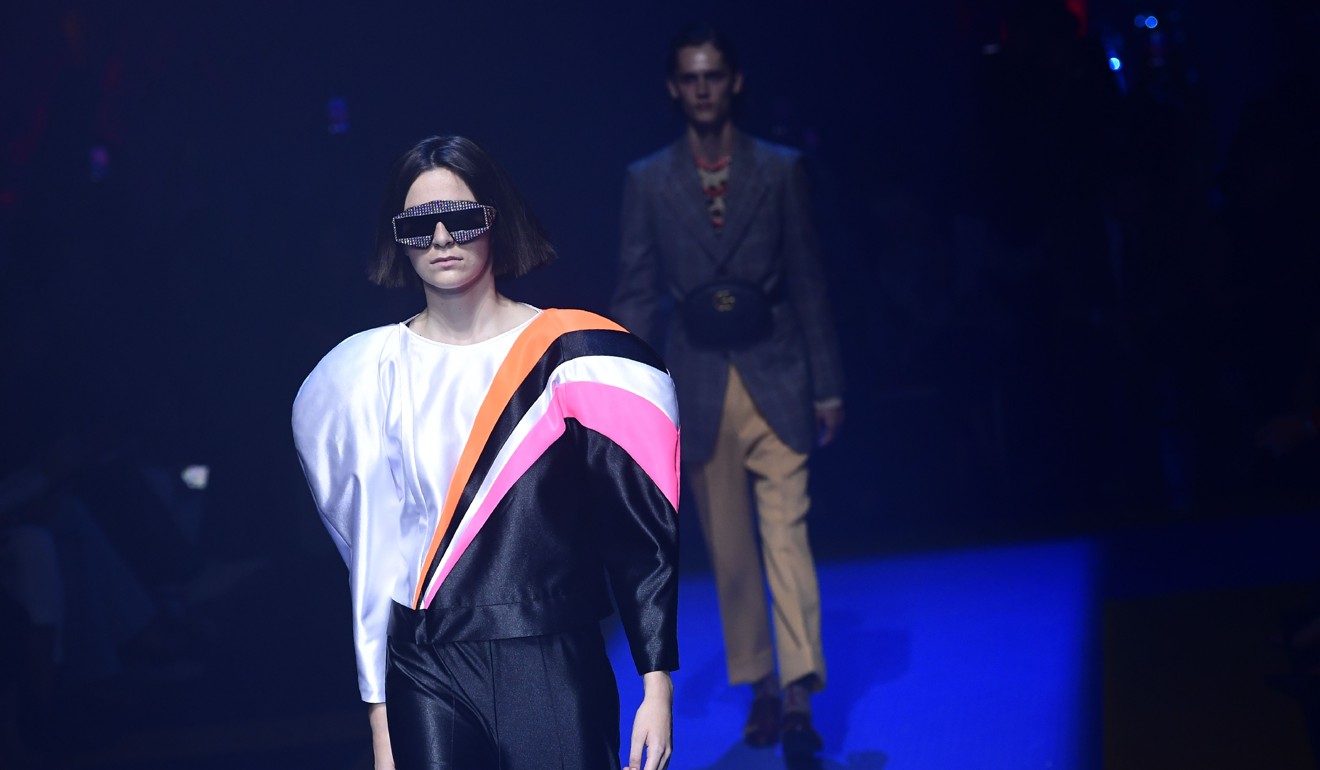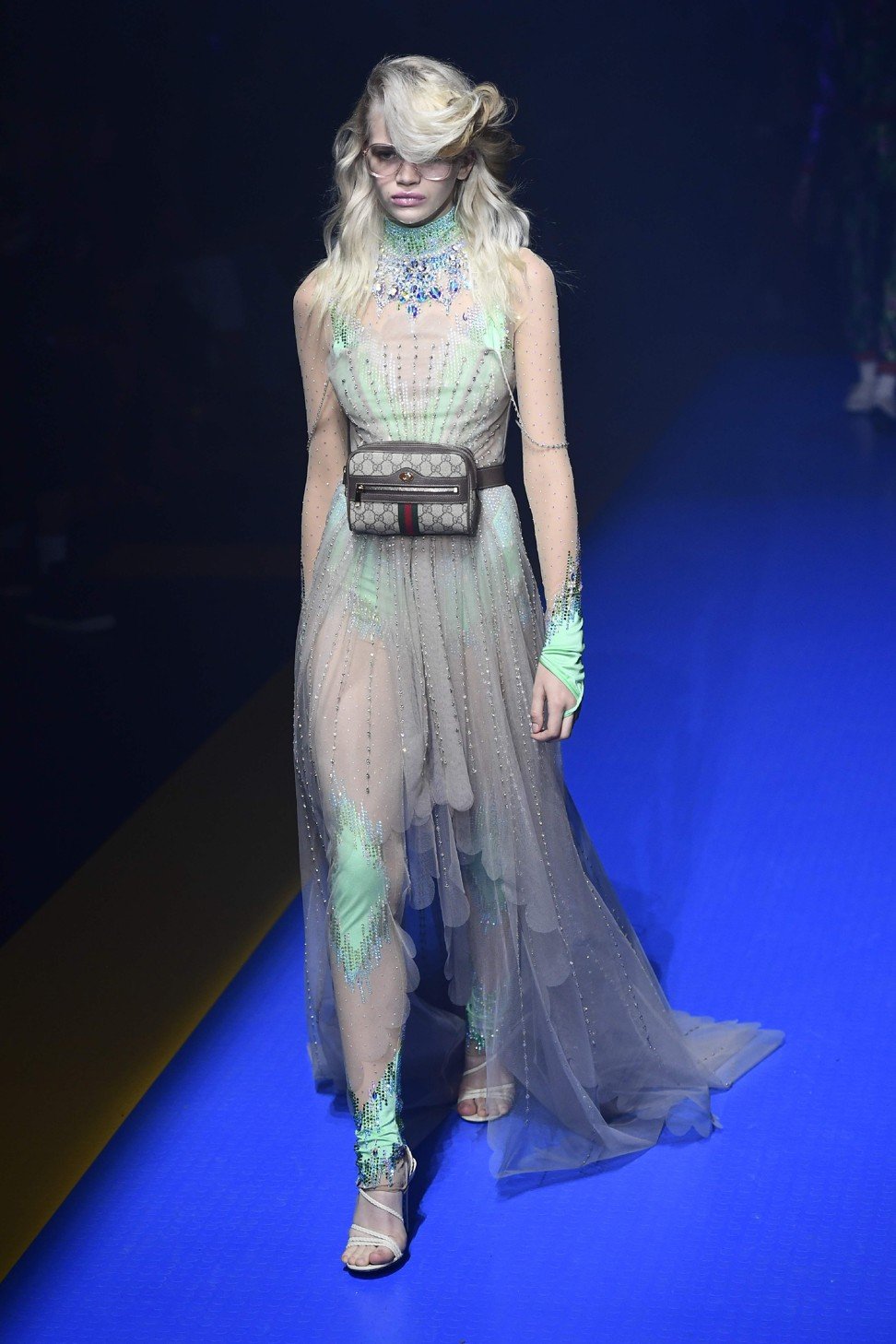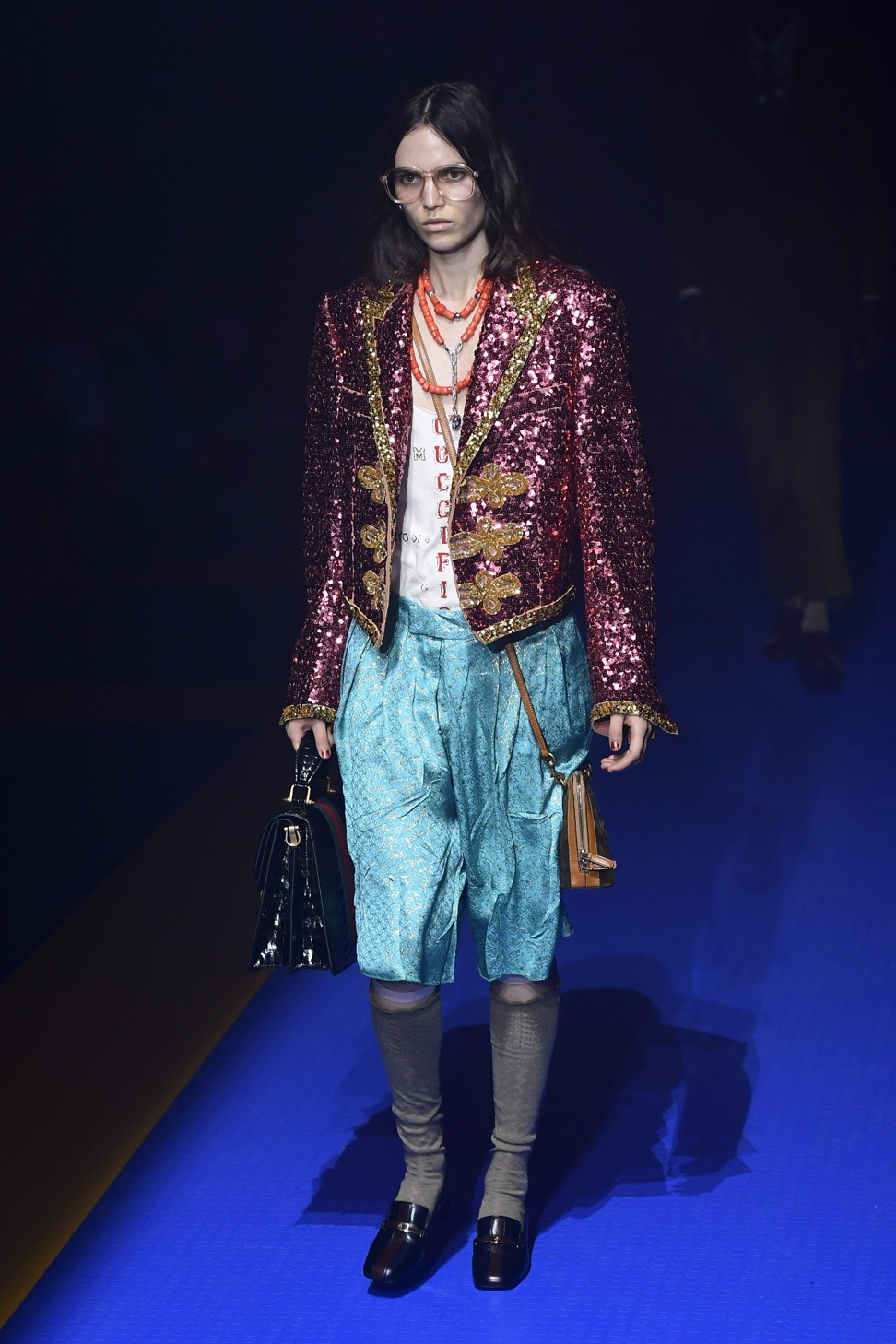 Why Gucci is growing its own pythons
The idea guiding the show, according to Michele's notes, is a refusal "to turn the page and stubbornly dwelling on a narration that consolidates on the beauty of the show".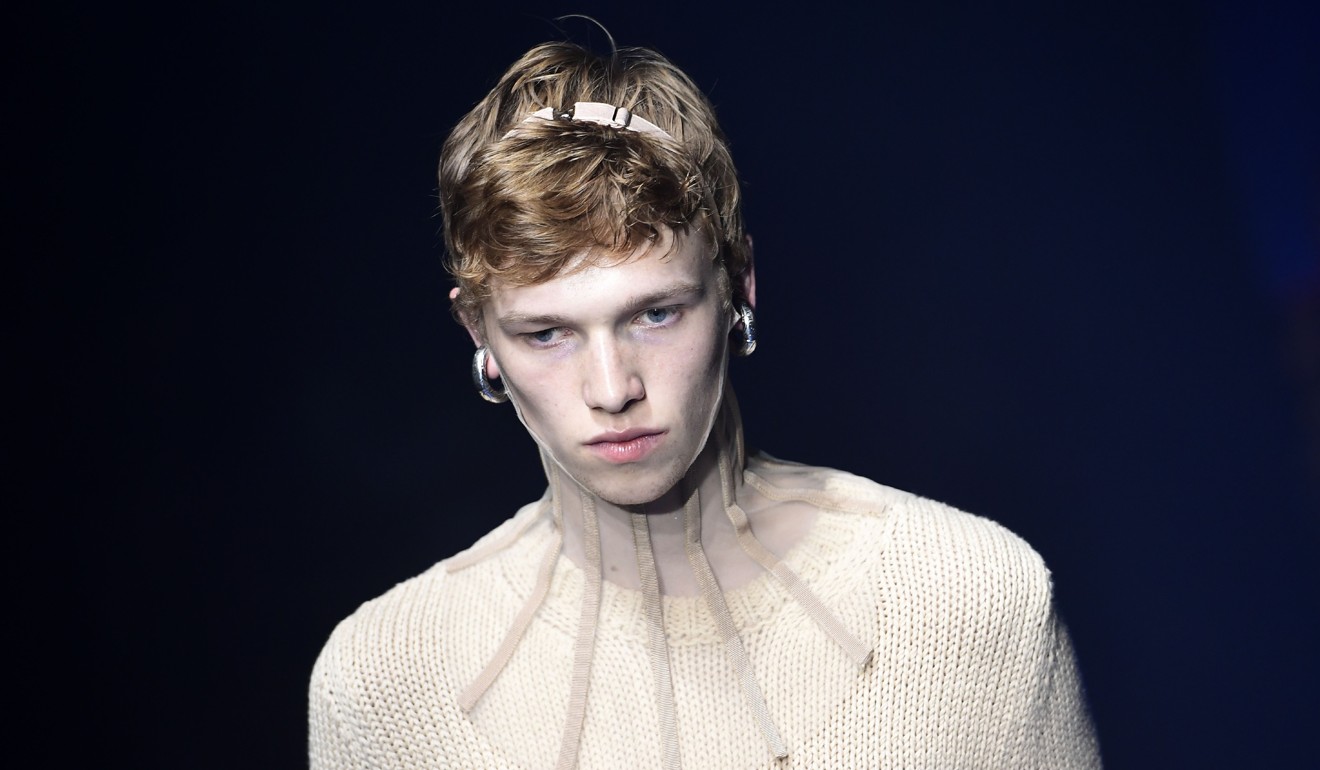 That meant a runway, best described as Atlantis on a foggy night, set among massive sculptures of some of humanity's greatest symbols including a smiling Buddha and Thoth, ancient Egypt's long-beaked god of magic and wisdom.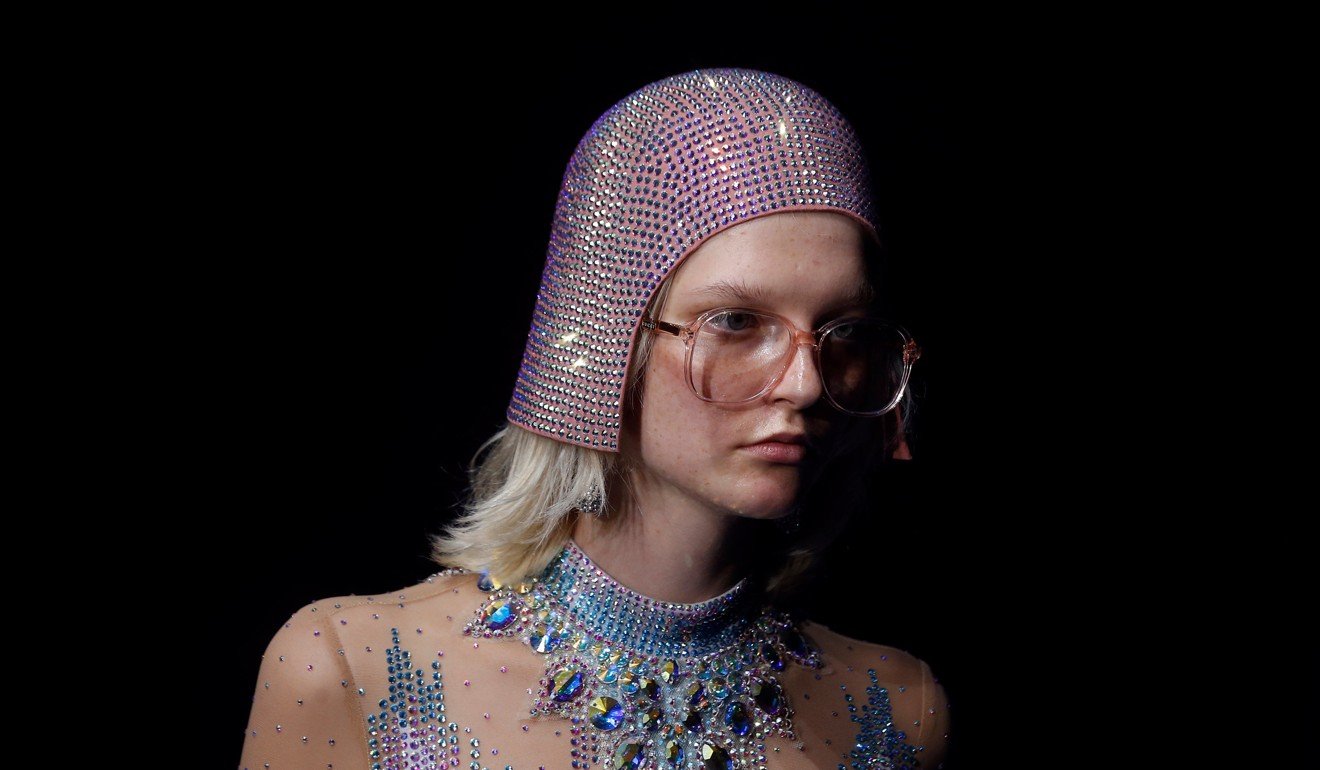 The clothes were confident in their embrace of the past, including a satin outfit trimmed in sequin stars that looked like something out of David Bowie's wardrobe.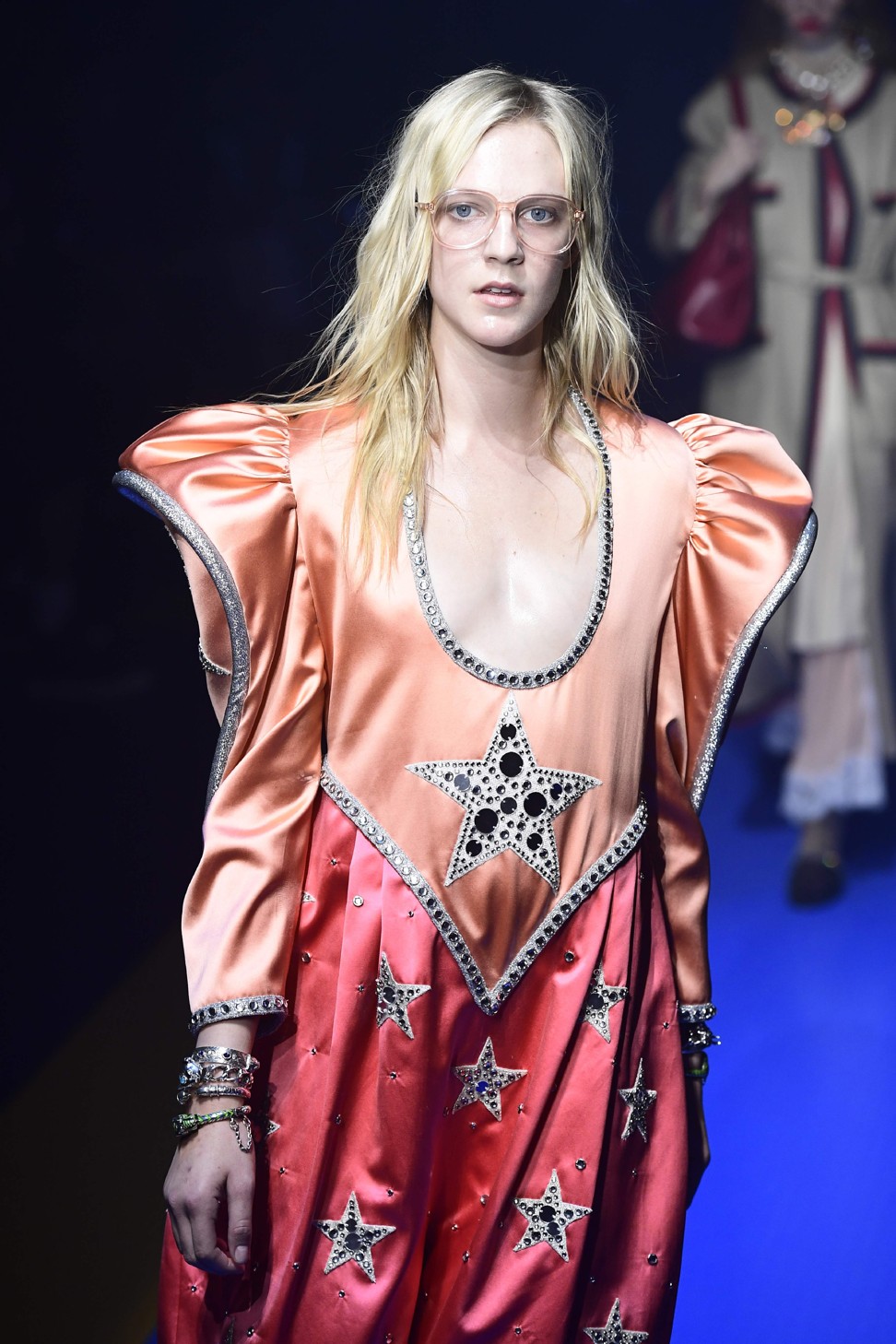 From David Bowie to Carrie Fisher: style icons the fashion world lost in 2016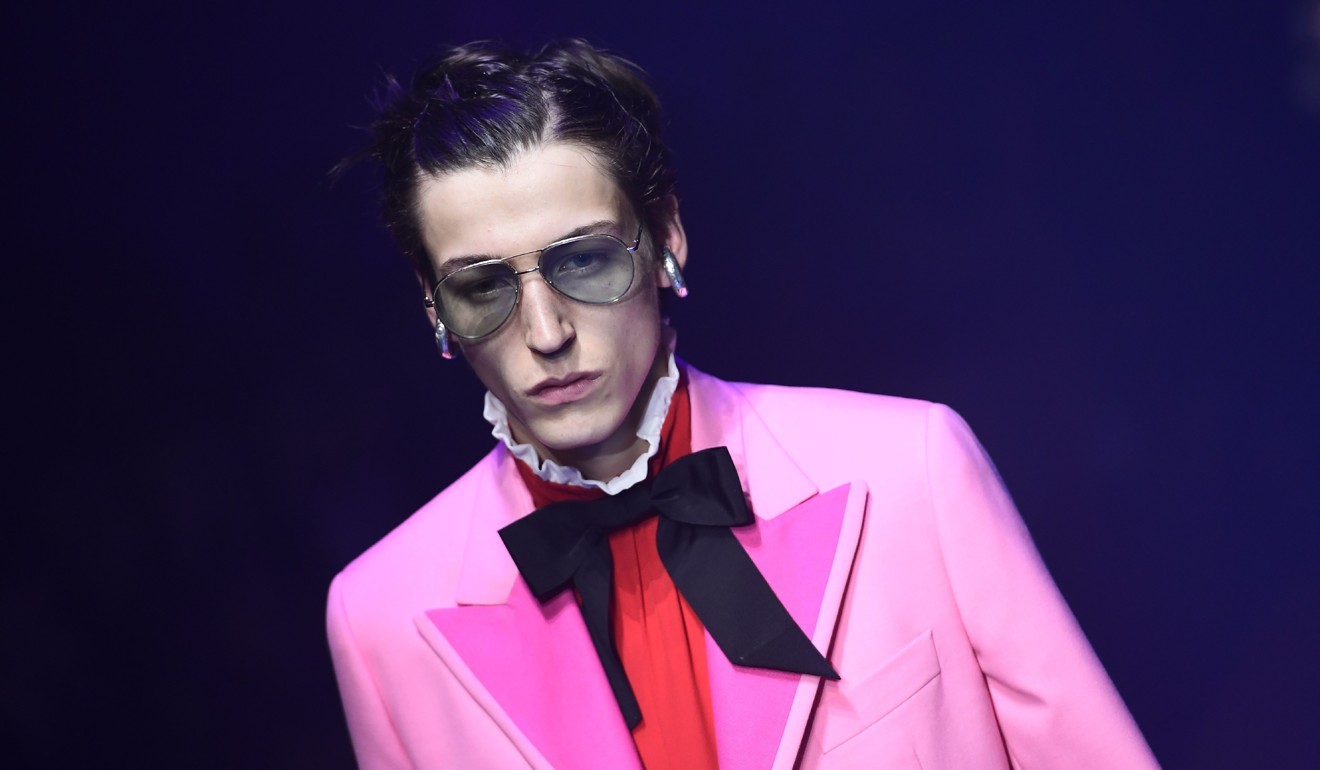 There was also a brown three-piece suit that you could almost imagine in a faded Kodachrome photo – except that the model wearing it had slick white shades and hands encrusted in rings.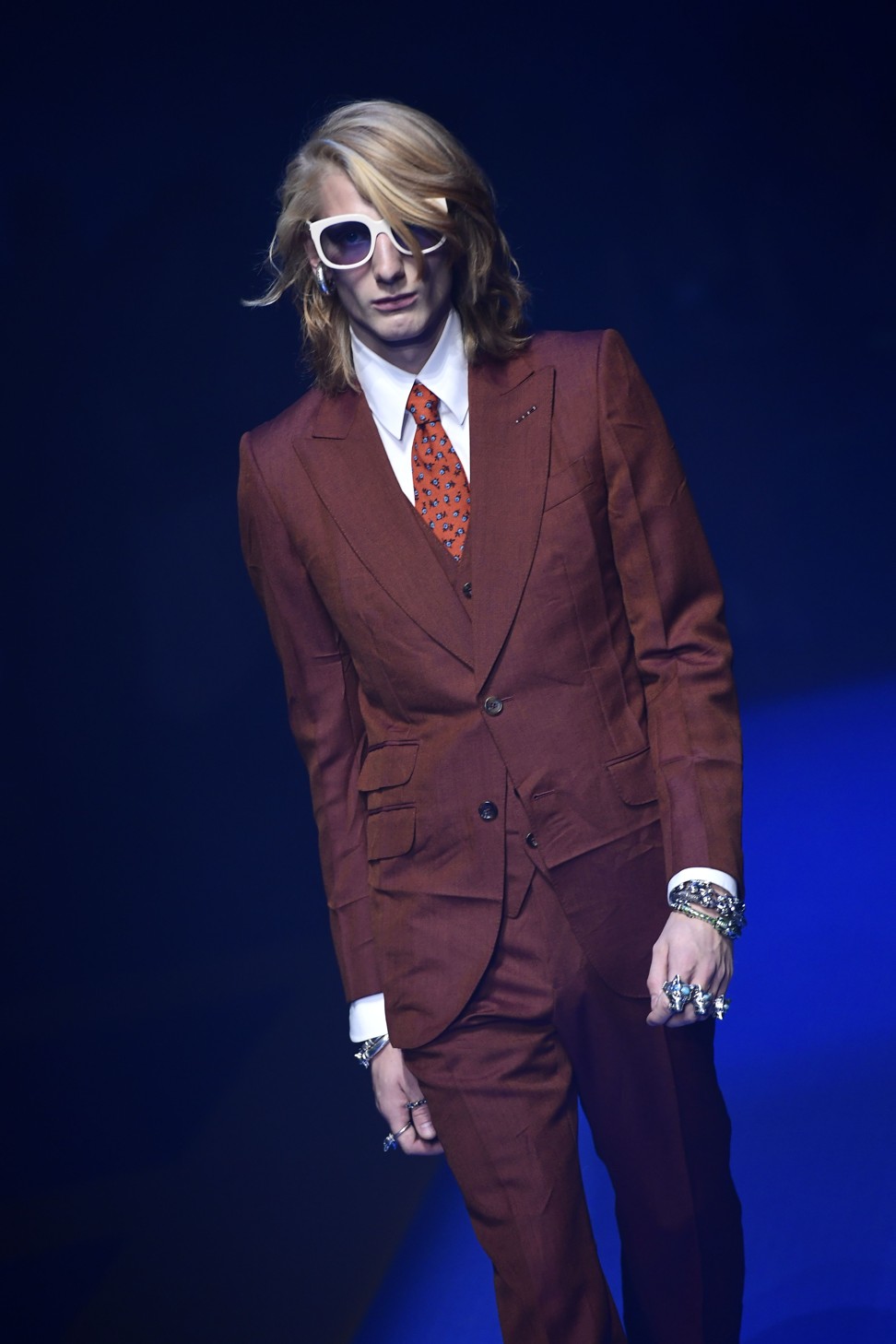 "It requires courage to slowly linger; to stay with care," Michele's notes said.
He certainly did that and took a bow to the applause of celebrities like Salma Hayek – whose husband Francois-Henri Pinault heads the French group Kering that owns Gucci.
The show was Gucci's first since Kering announced a pledge earlier this month to ban ultra-thin models from its brands' advertising and runways. Judging by appearances, it seems to have kept its word.
New museum by Kering boss Francois Pinault to boost Paris' status as art capital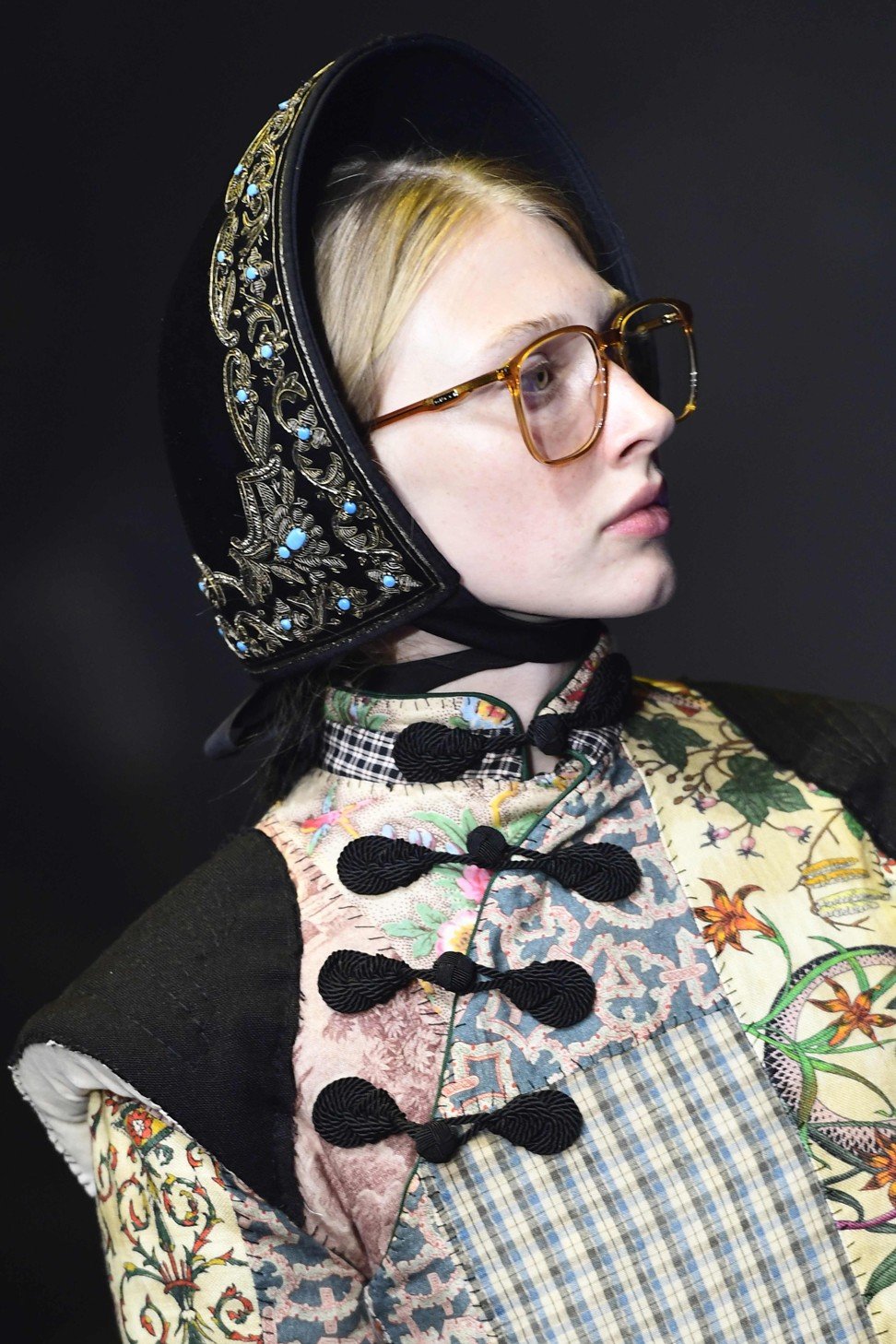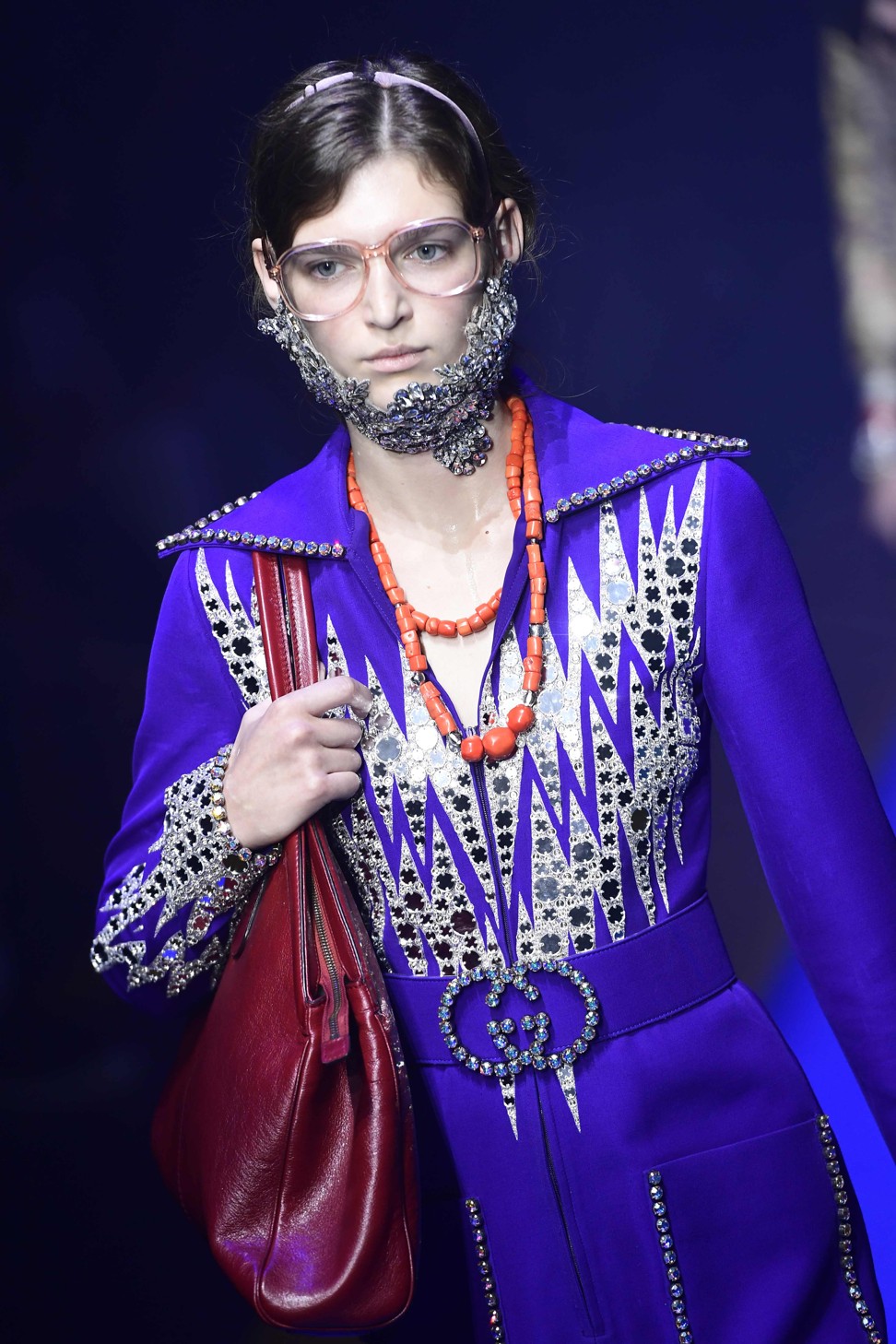 Gucci gives luxury an eye-catching makeover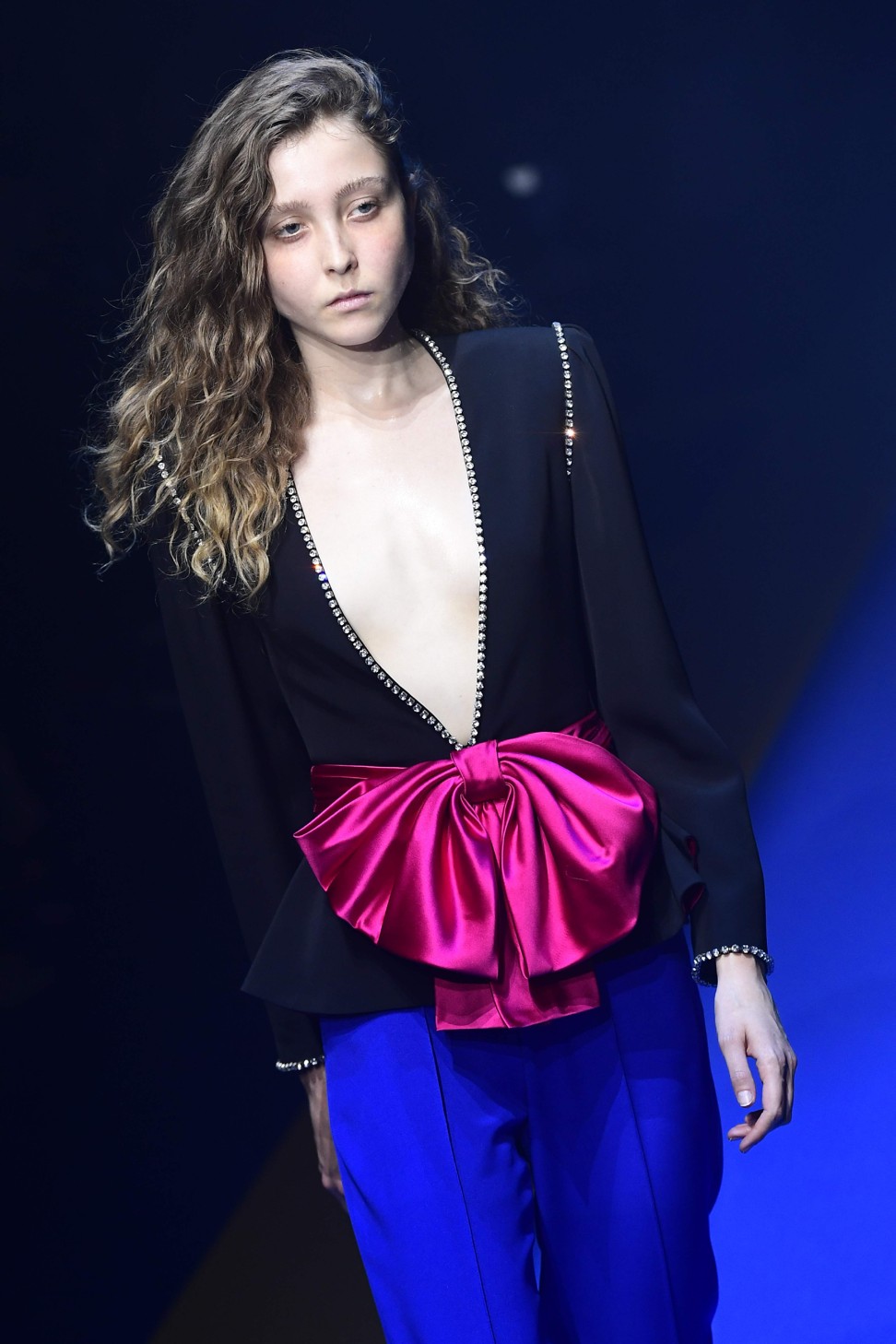 Newcomers to the Milan calendar also include the-sirius, a young Seoul-based label known for futuristic designs, which will indulge its ultramodern urge with a show Thursday on the campus of Milan's Leonardo da Vinci Museum of Science and Technology.
But it would not be fashion week in Italy's capital of clothes and accessories without the kings and queens of the multibillion euro luxury goods industry like Fendi, Ferragamo, Versace, Moschino and Prada.