Milan designers are breathing fresh air into Milan Fashion Week.
Many fashion houses are showing their collections outdoors this season, or at least throwing open the windows on their grand palazzi venues, betting on Mother Nature with open-air shows. The late summer/early autumn weather has cooperated fully.
Angela Missoni's 20th anniversary show was held in the courtyard of a former factory, with a colourful tent of foulards offering some protection from the sun. Roberto Cavalli returned to the stage with a new designer in a sleek-white open-air runway in Milan's central Parco Sempione, which the brand founder often used as his venue.
Tomas Maier made sure the windows were open at the grand Conservatory where he showed his latest Bottega Veneta collection, while Vionnet and Max Mara located their shows in Renaissance-style courtyards.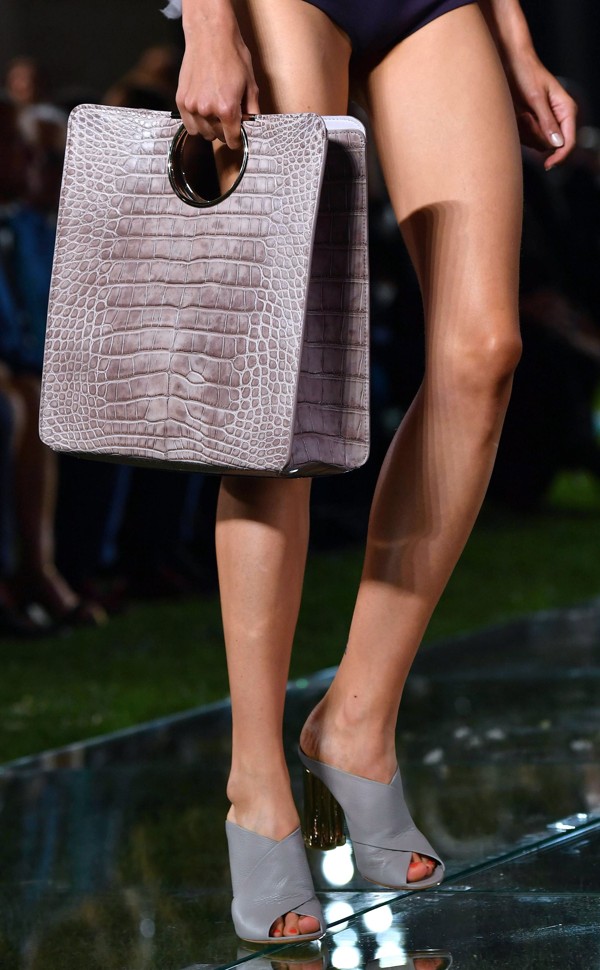 Salvatore Ferragamo moved out of its usual Milan Stock Exchange venue into the square, hedging bets against the weather with some plexi-glass protection overhead.
To celebrate its new "Amo Ferragamo" fragrance, Salvatore Ferragamo energised Milan's Piazza Affari with an open-air runway show on Saturday night, a sign of freshness and openness as womenswear design director Fulvio Rigoni previewed his third collection.
Models walked on a plexi-glass runway over a fresh lawn of real grass sprinkled with plastic daisies, and the fashion crowd was treated to a Botticelli-inspired light show on the façade of Milan's stock exchange building before being invited inside to party with the British band Clean Bandit. The celebratory atmosphere was all meant as an antidote to trying political times, the designer said.
"I wanted to create a positive feeling at this particular moment," Rigoni said ahead of the show. "At least in fashion, we want to dream a little."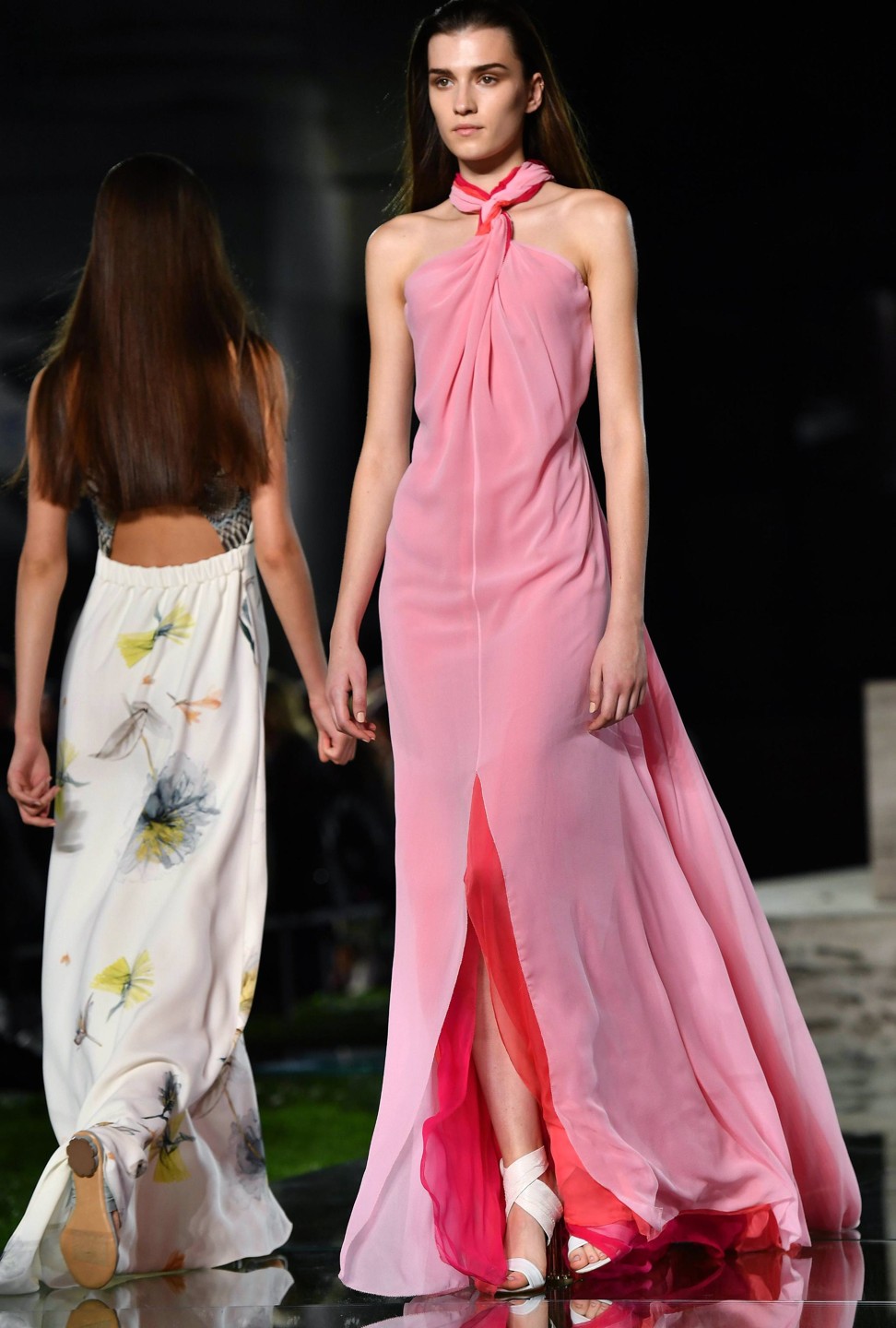 The foulard was the star of Rigoni's collection. Twisted for a dramatic effect, they became the straps on halter dresses or oversized stitching on an off-shoulder dress, with the length of the silk scarf trailing.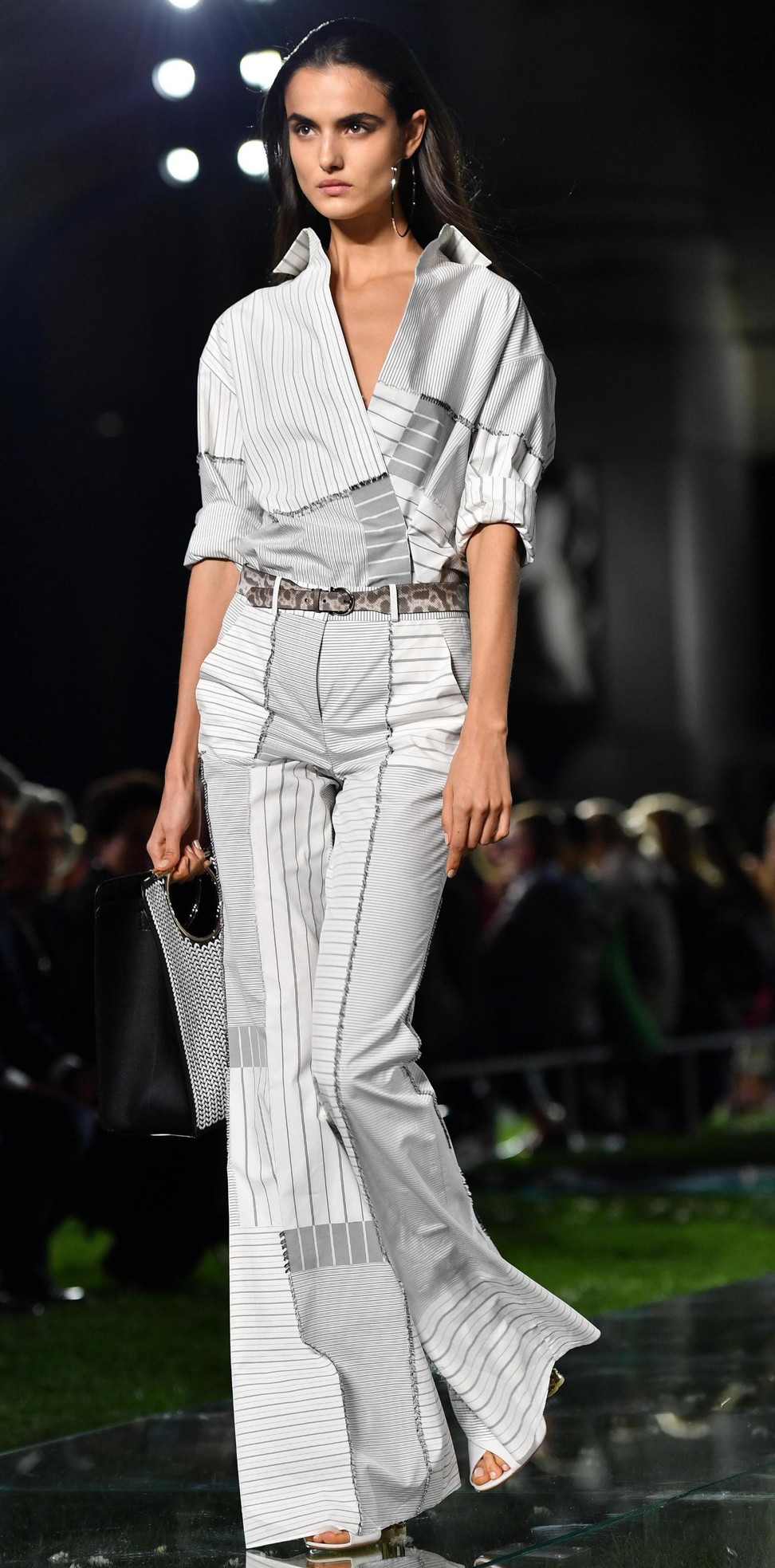 And dramatically, Rigoni created trompe l'oeil prints that gave the illusion of draped foulards on simple, straight dresses.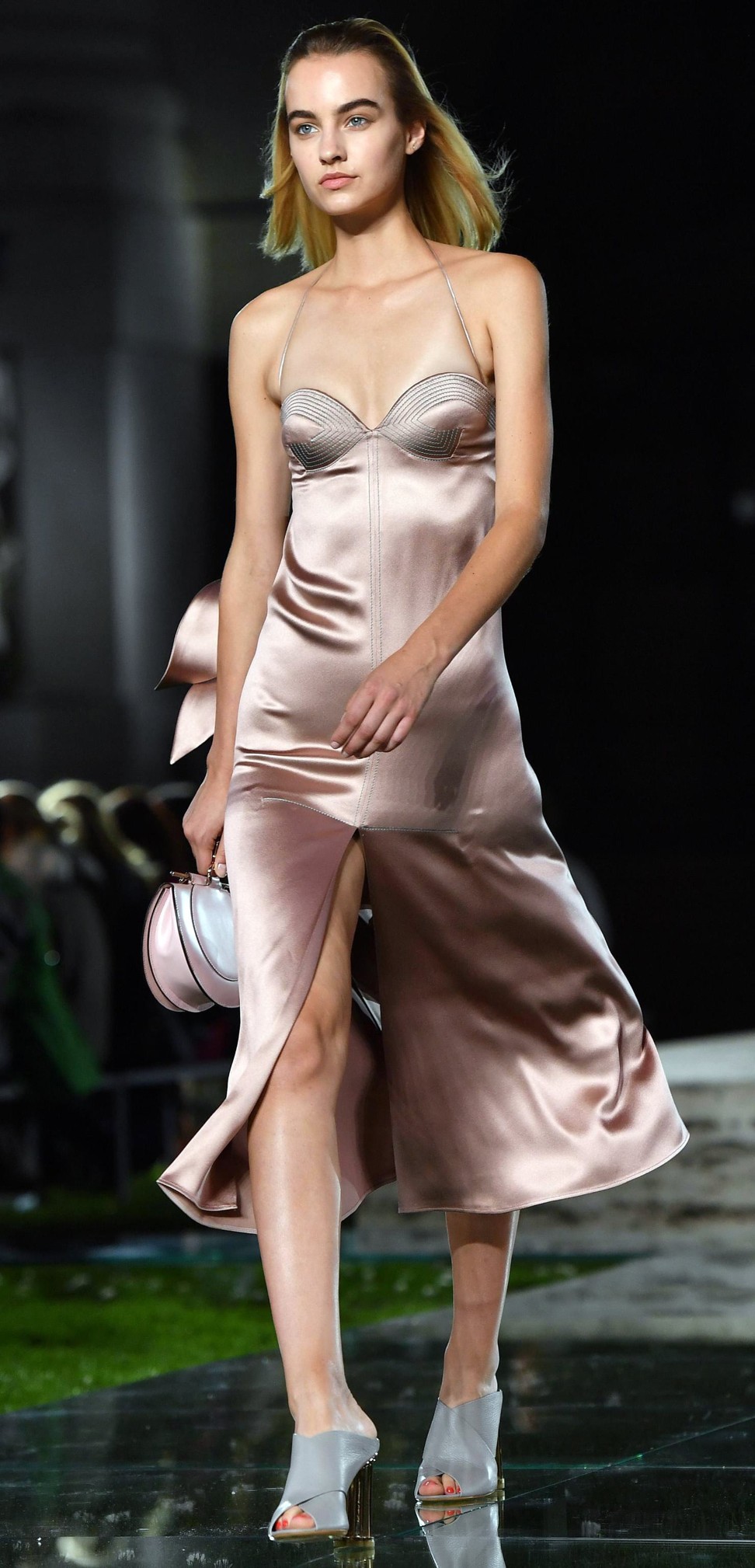 Rigoni said he imagined how he would dress Salvatore Ferragamo's iconic clients, taking inspiration from Greta Garbo, Carmen Miranda, Brigitte Bardot and Marilyn Monroe to create straight silhouettes from the 1920s, fringe detailing from the 1930s and flared trousers of the 1970s.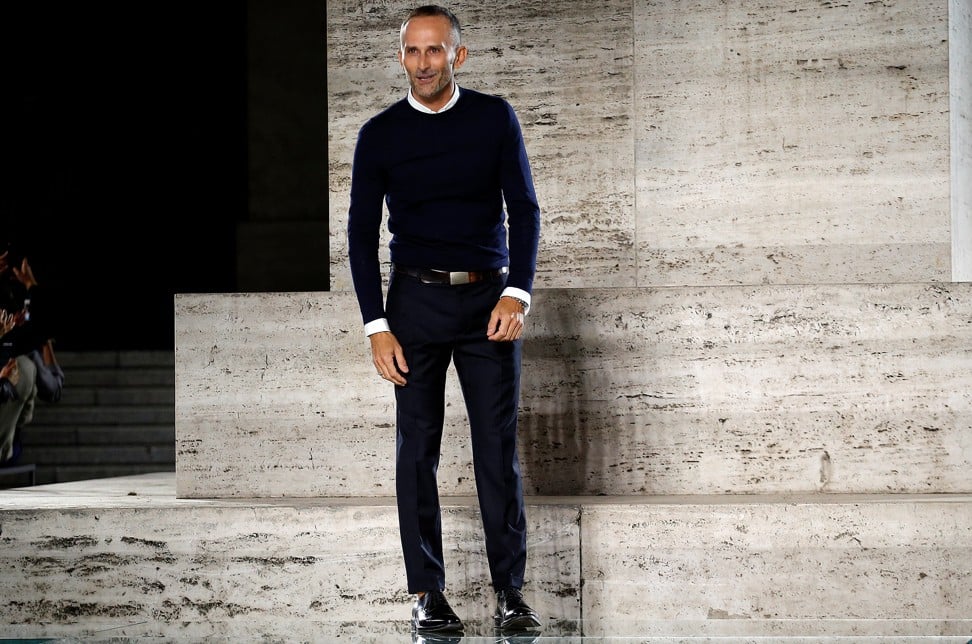 The Ferragamo rounded gancio, or clasp, was a motif throughout, as an anchor for scarfs, a handle on mini-bags and even a pocket detail. Laser perforations on suede dresses and coats had the feel of crochet, and hand-painted python boots and coats underlined the brand's technical prowess. Colours included bright pink, emerald green, red and plum punctuated by neutrals.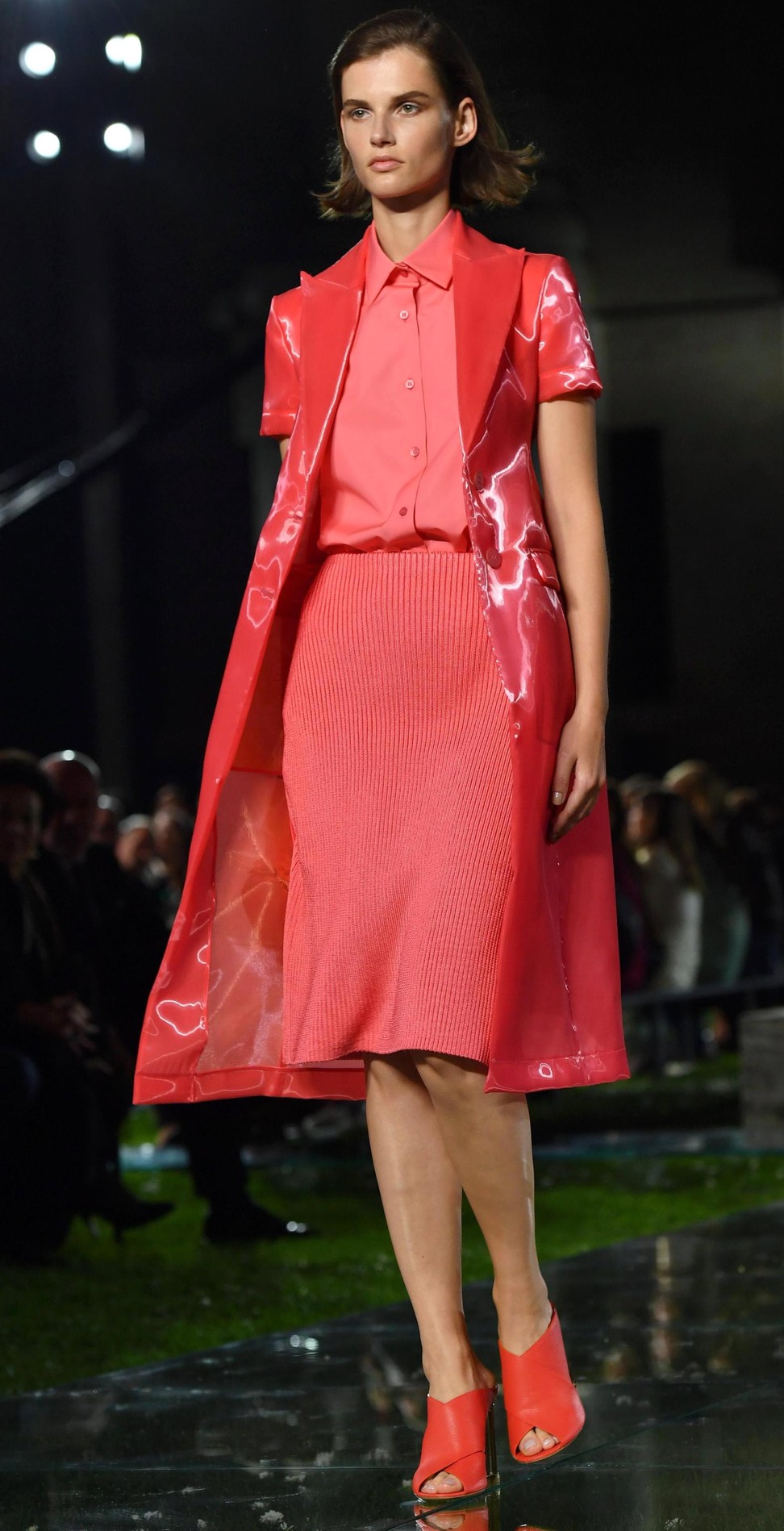 "I wanted a relaxed vibe and an easiness that is perceptible and refreshing," Rigoni said. "The collection is fresh because there is a casualness, even if it is very studied."