It's a season of celebration and commemoration at Milan Fashion Week, which ends today.
Angela Missoni marks 20 years as creative director at the family-owned and -run brand founded by her parents. Donatella Versace made an emotional tribute to her brother, fashion house creator Gianni Versace, to honour his contributions to the fashion world and his vision of female empowerment 20 years after he was slain. And Vogue Italia feted its new editor, Emanuele Farneti, with the party of the week inside a former customs station.
Here are some highlights of the womenswear previews for next spring and summer on day four (Saturday) in Milan, featuring Bottega Veneta, Missoni and Ferragamo.
Bottega Veneta inspires happiness
Tomas Maier gave a youthful edge to the new Bottega Veneta collection, infusing the looks with metallic and beaded accents that gave sparkle to a rich colour palette of rose, ocean-blue, lilac, moss and denim.
The combined men's and women's show illustrated Maier's careful bridging between heritage and modernity. To underline the point, the creative director invited this generation's supermodels to walk the runway and long-time brand icon Lauren Hutton as an honoured guest.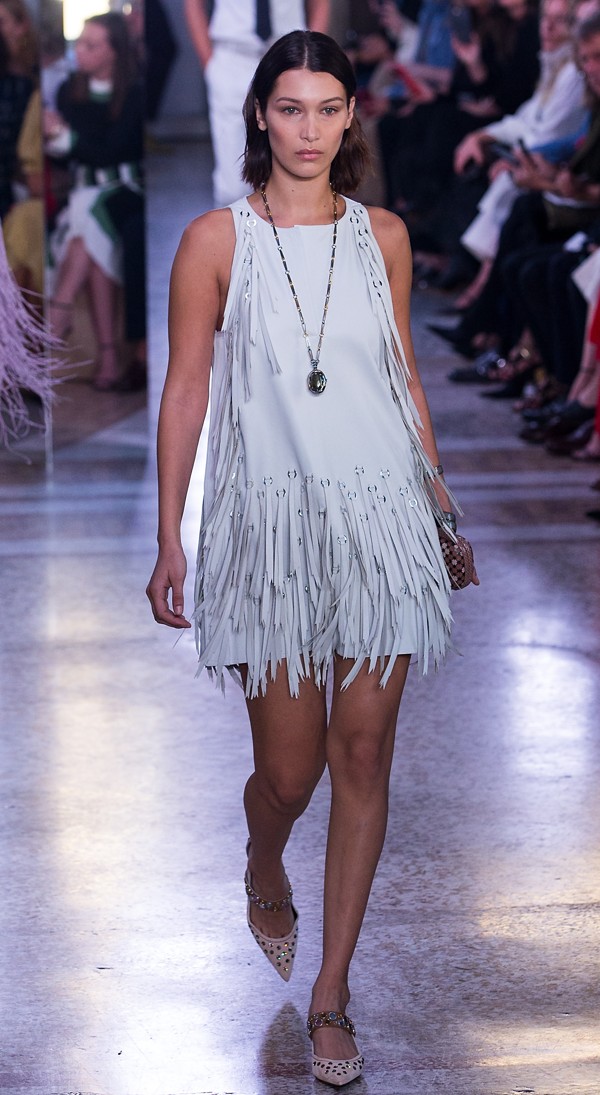 Gigi Hadid rocked the runway in a denim dress covered with silver eyelets and a fringe that flew as she took a corner. Her sister Bella Hadid wore a white version of the same. Kaia Gerber – daughter of supermodel Cindy Crawford – walked in a satiny romper with a crisscross neck under an anorak. Kendall Jenner wore a seafoam green bodysuit under a trench.
The looks were utilitarian with an edge, and their understated colours allowed for easy combining for a lifetime of use. The technical prowess of the fashion house came out in a series of intricate snakeskin patchwork pieces that recalled cathedral stained glass, on jackets, belts, shoes and bags.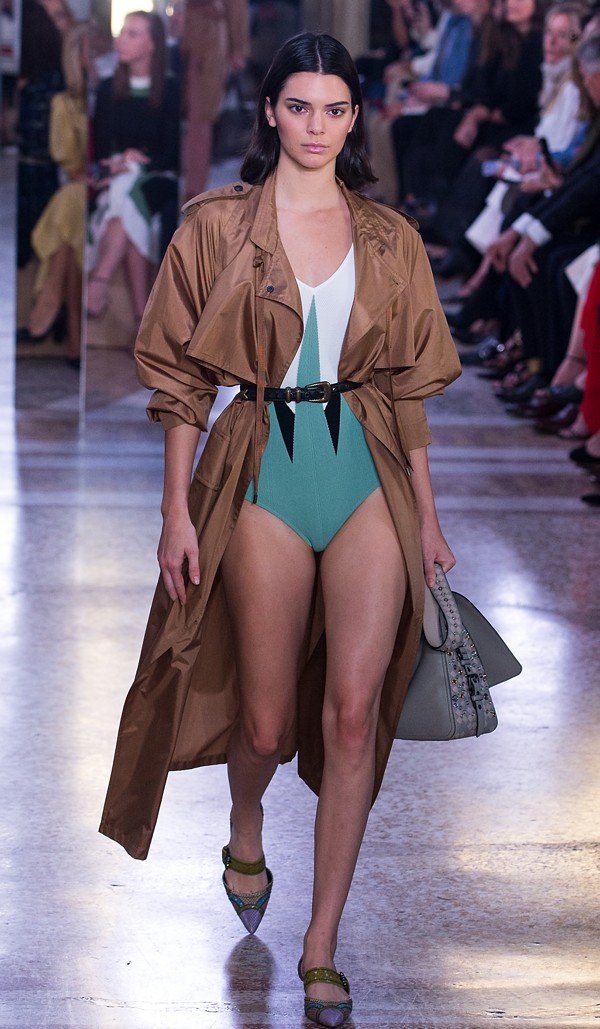 "Modernity is the way something is made," Maier tells reporters backstage. "Modernity is not square and hard. It is how you conceive things and how you make them work."
Maier says his focus is on creating happiness, using beautiful colours and emphasising comfort.
"Because things are a little tough for all of us, so we need something in the morning to get us going," the designer says.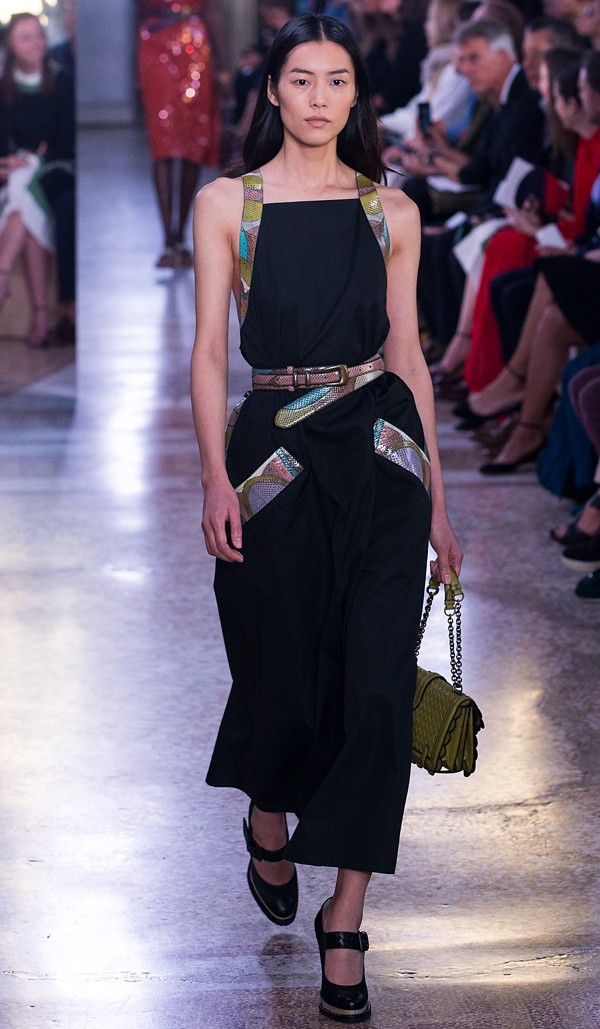 Lauren Hutton takes place of honour
Lauren Hutton graced the Bottega Veneta front row on Saturday holding a dusty rose version of the purse she memorably clutched in the 1980 film American Gigolo.
By any measure, she is the fashion house's first supermodel.
"I picked this purse for Gigolo, not the wardrobers. I got to pick out all my own clothes back then. I almost always did, because I am so into fashion," the former model says backstage, wryly raising her eyebrow.
Hutton wore a 1940s-style rose-coloured dress with beaded accents. She says she wore a blue version of the same in a 20-page spread that she just shot for Vogue Italia, which will be on the newsstands in October.
"Things go so fast!" Hutton says of the quick shoot-to-newsstand turnaround. In that vein, she adds she just finished shooting Amy Schumer's movie I Feel Pretty in 32 days.
"Everything is a different world now for an old granny," she laughs. "But thank God granny's out there! That's important."