Dior's first female artistic director, Maria Grazia Chiurikeeps matters of feminism and femininity close to her heart. Following success in the past couple of seasons, the Rome fashion veteran continued to explore the theme for the spring-summer 2018 collection yesterday at Musée Rodin in Paris.
The result is a collection filled with whimsical motifs rendered in a rainbow of candy hues from bubblegum pink to bumblebee yellow. Although the collection delivered a slingshot at millennial generation customers, it didn't stray from the historic maison's rich heritage and luxurious roots.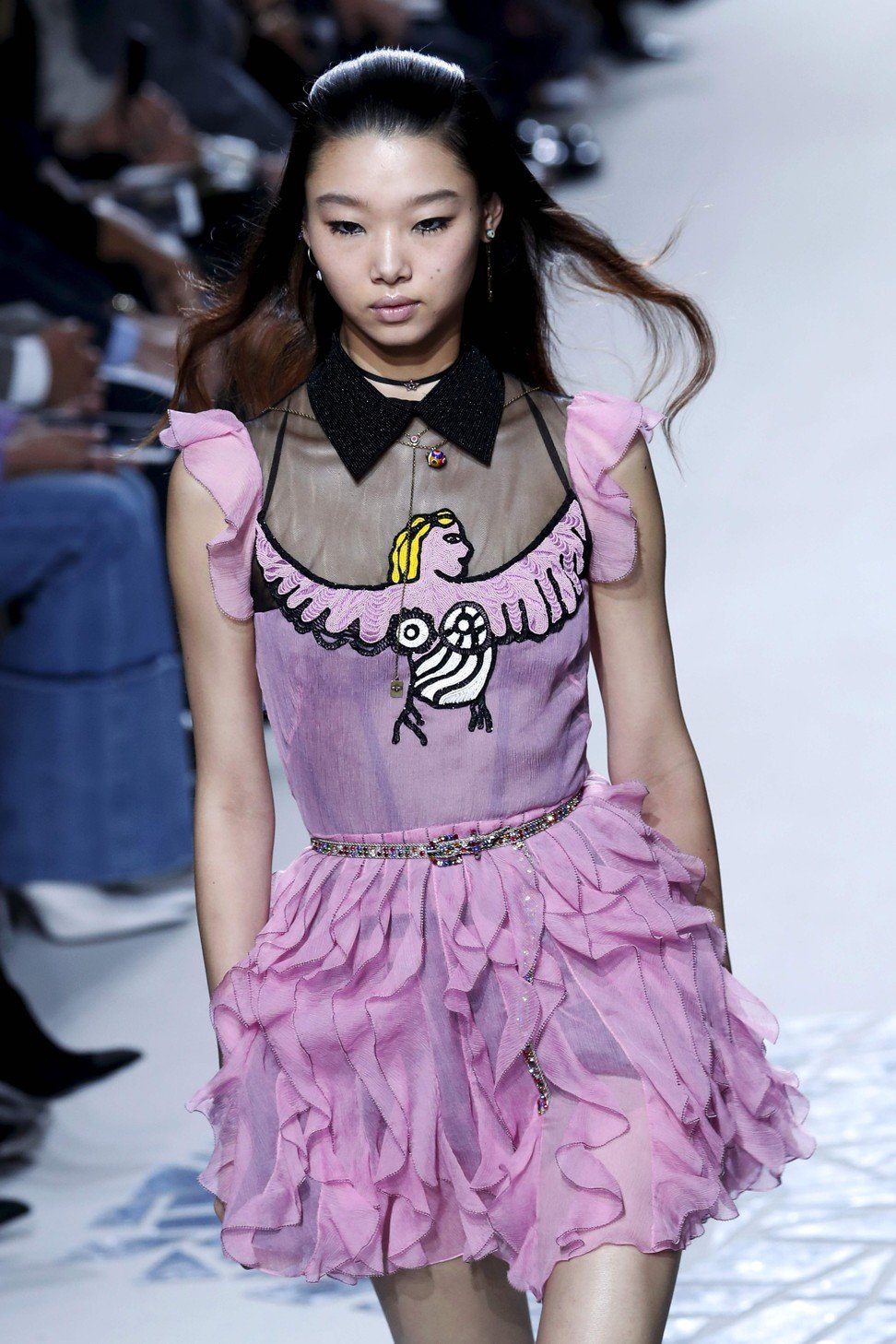 This season, Chiuri approached the theme with a question – "Why have there not been great women artists" – the same one posed by American feminist historian Linda Nochlin's 1971 essay which was handed out to guests at the show to illustrate Chiuri's intentions to celebrate women "who break the mould of the traditionally male discourse in art history, and in fashion."
Artist Niki de Saint Phalle – a close friend of former Dior creative chief Marc Bohan, was one such female pioneer whose photographs were kept in Dior's archives. Her style that's "both iconic and personal" was the starting point for Chiuri's new designs for the spring-summer 2018 collection.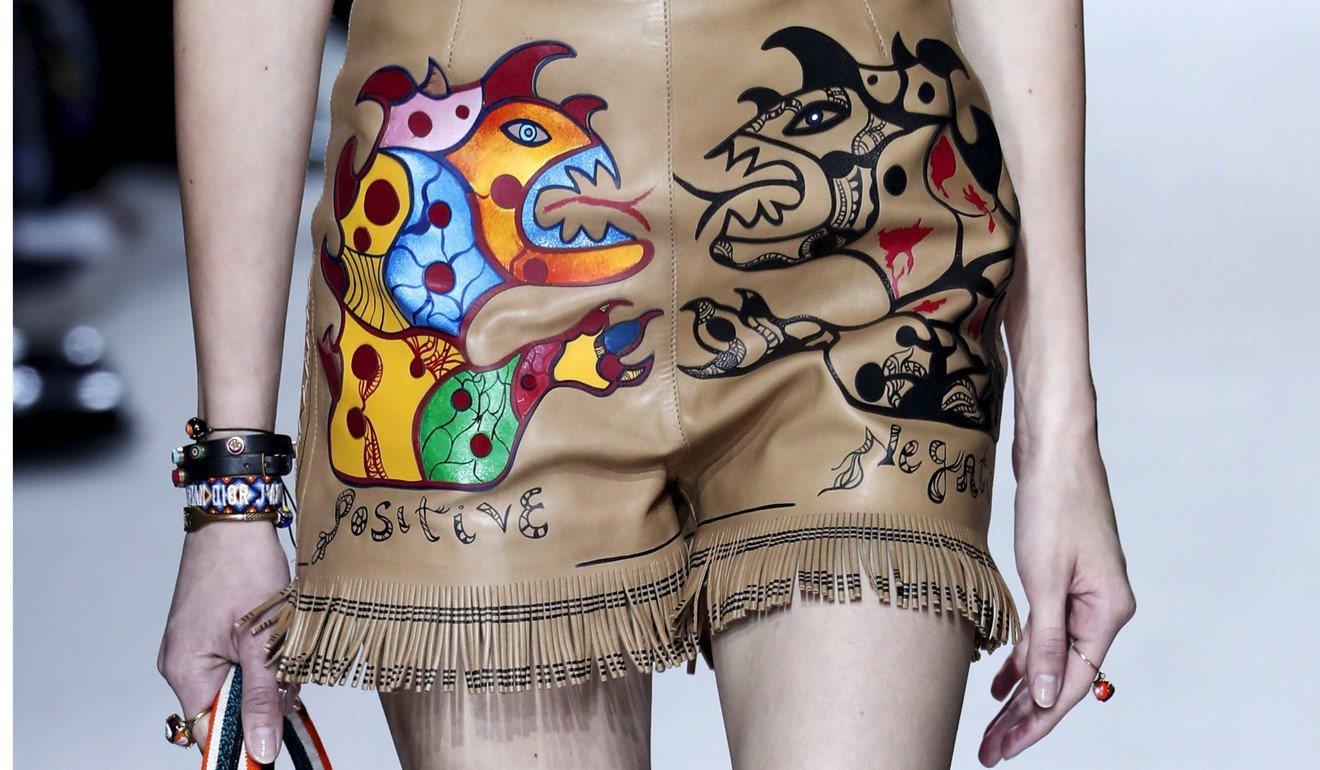 De Saint Phalle's bold paint strokes inspired the exuberantly colourful palette we saw at Dior's new collection which was a refreshing sight following the all-blue autumn-winter 2017 collection.
Watch: Dior goes blue for Paris Fashion Week AW17:
The artist's iconic sculptures called the Nanas, as well as other whimsical motifs including colourful hearts, dragons and many more, were incorporated into the collection – think hand-doodled leather skirts, sequinned sweatshirts and sheer dresses and embroidered patchwork denim skirts.
Chiuri also drew inspiration from de Saint Phalle's iconic Tarot Garden- a sculpture park in Tuscany filled with the artist's multi-coloured, over-the-top works of art. The mosaic tiles in the Tarot Garden were replicated for scenography of the Dior show – it took 80 craftsmen 20 days to install 80,000 pieces of mirror.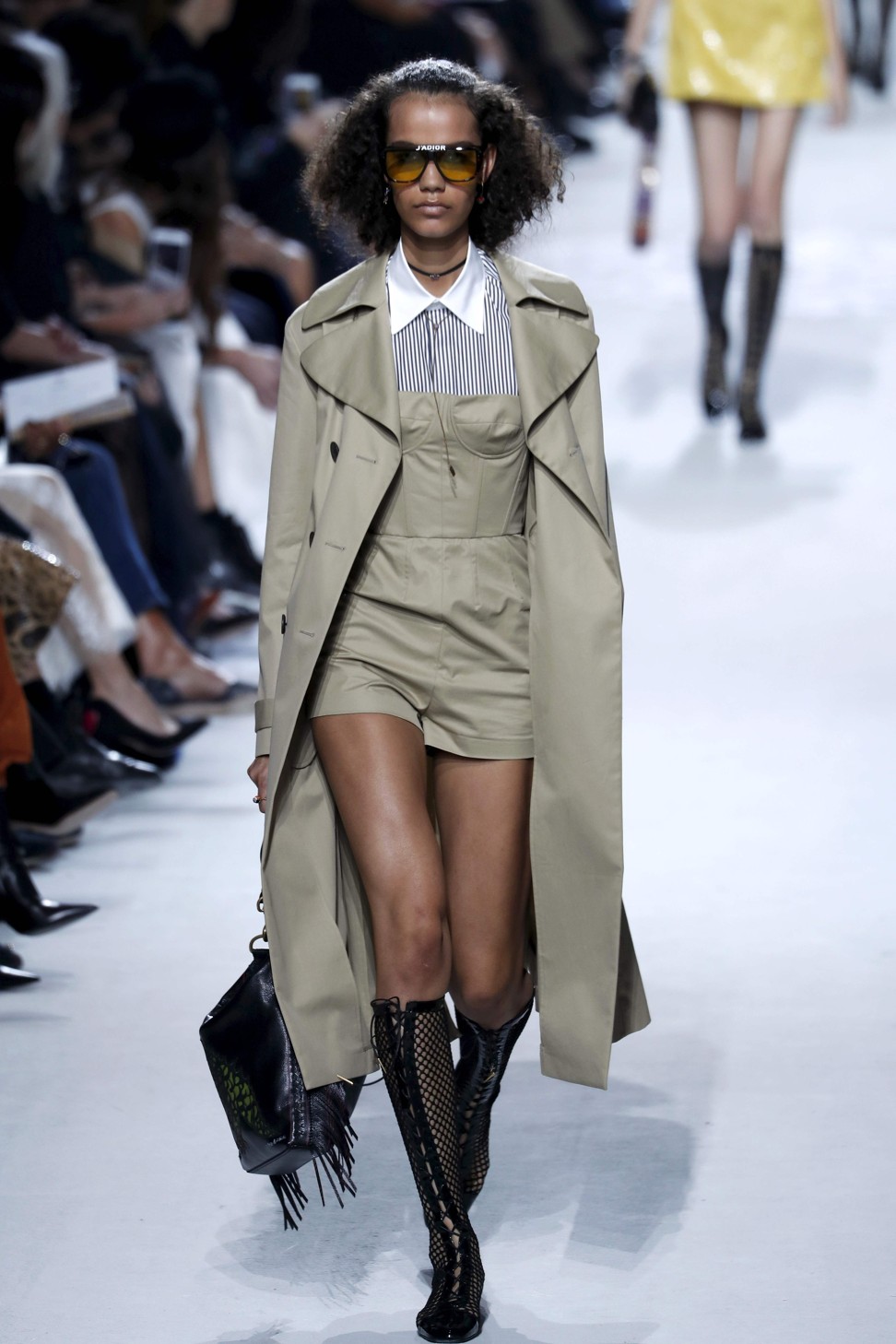 The mirrored mosaics were also rendered into patterns and embellishments for mini dresses matched with sheer tulle skirts and mesh knee-high boots – an evening gown option which will resonate with Dior's millennial generation clientele as the cool kids go out to party.
Echoing Bohan's designs circa the 60s, Chiuri worked classic patterns such as stripes, polka dots, and black-and-white checks into safari jackets, jumpsuits, and underwear worn underneath sheer full skirts.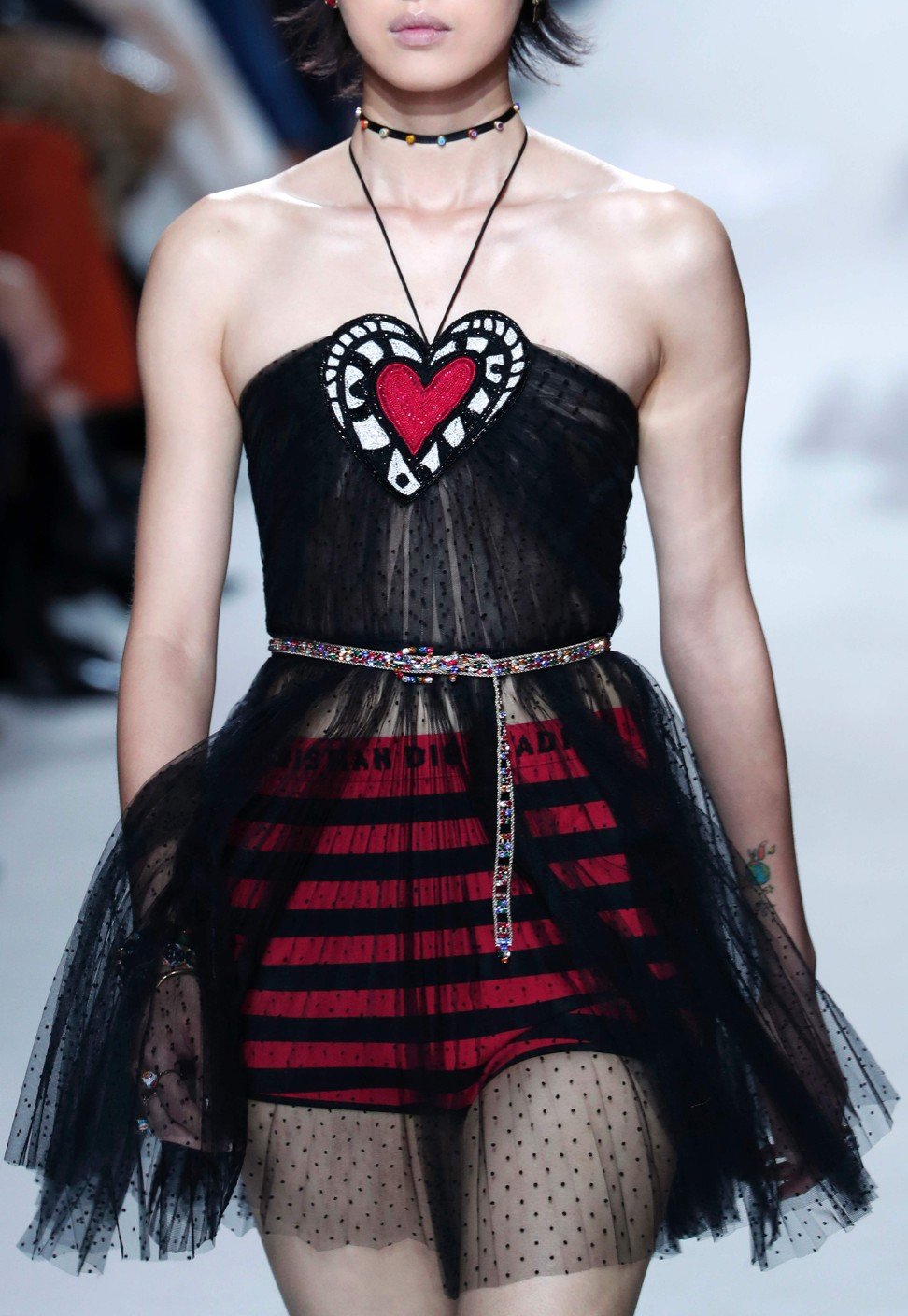 Chiuri has also demonstrated her understanding of the new generation of clientele. Having her finger on the pulse of the young customers, she's able to churn out "it" items from slogan T-shirts to the knee-high mesh boots and the berets and boater hats destined to garner a long waiting list when they hit the stores in spring.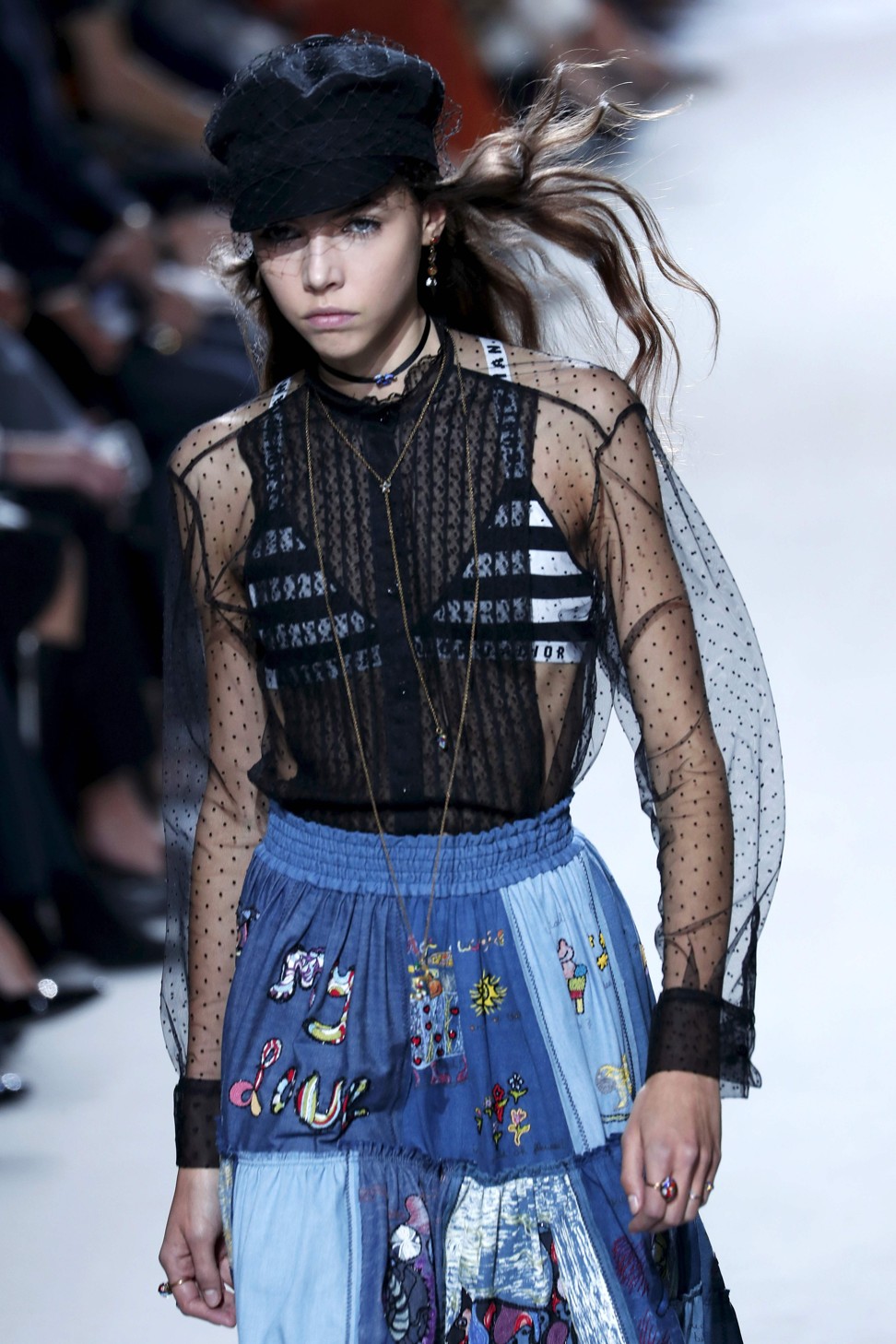 Perhaps Chiuri's knack for catering to millennial tastes without sacrificing sophisticated references resides in her wiliness to take risks and truly embrace their way of life. That's why I wasn't too surprised to find the designer shopping for denimwear at Colette hours after her own show.
WATCH THIS SPACE
STYLE is on the ground at this season's Paris Fashion Week. We'll be bringing you sneak previews, exclusive interviews, designer debuts and street style stars
Live Instagram updates from Paris Fashion Week
For more on Paris Fashion Week SS18, follow STYLE on Facebook, Instagram and Twitter