Fashion needs its showmen, and Balmain's designer Olivier Rousteing is one of them. On Thursday he took his guests to the opulent Paris Opera, where thousands of white roses peeped out of foliage decorating the venue's stone staircase.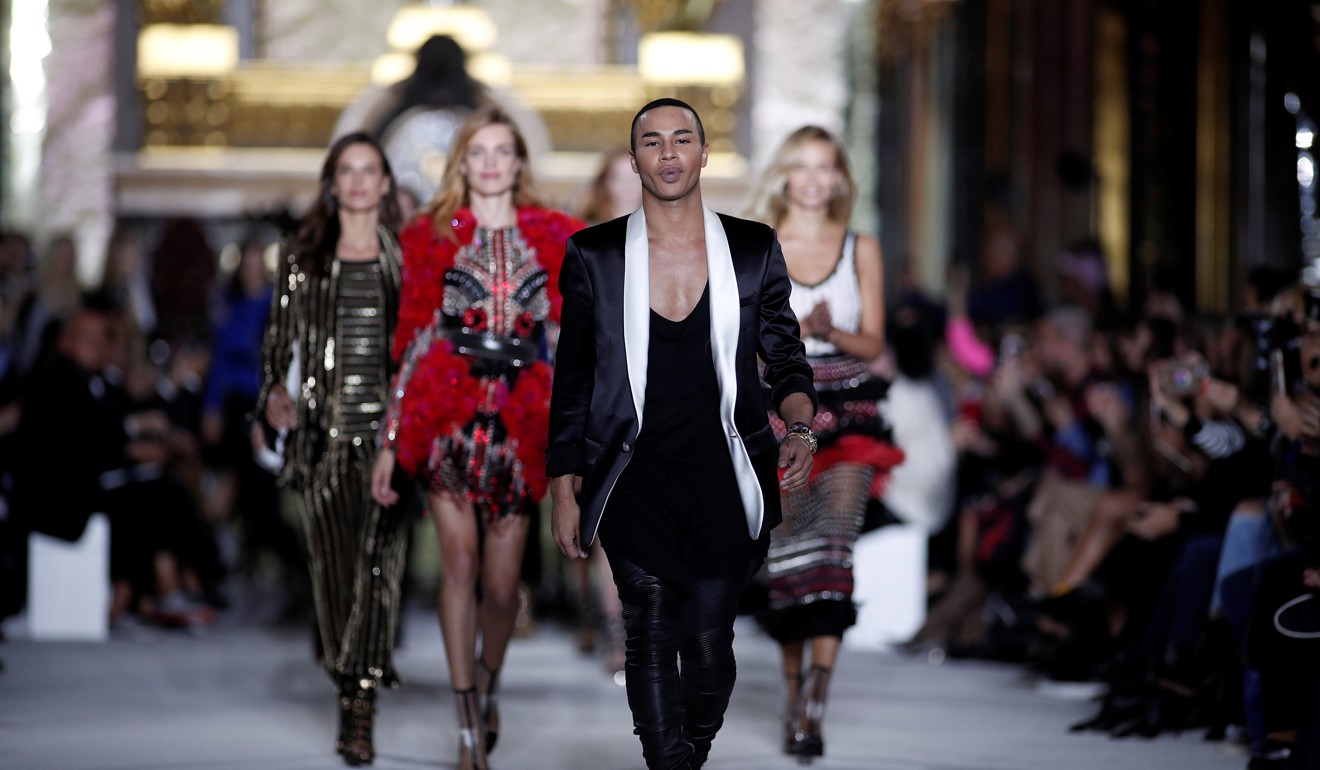 And in case guests were unsure what event they were attending, a giant gold-medallion embossed "Balmain Paris" gleamed in the centre.
Model Natalia Vodianova strutted out to operatic music, sporting a loose black sheeny jumpsuit, gold-chain shoulder-straps and see-through PVC boots.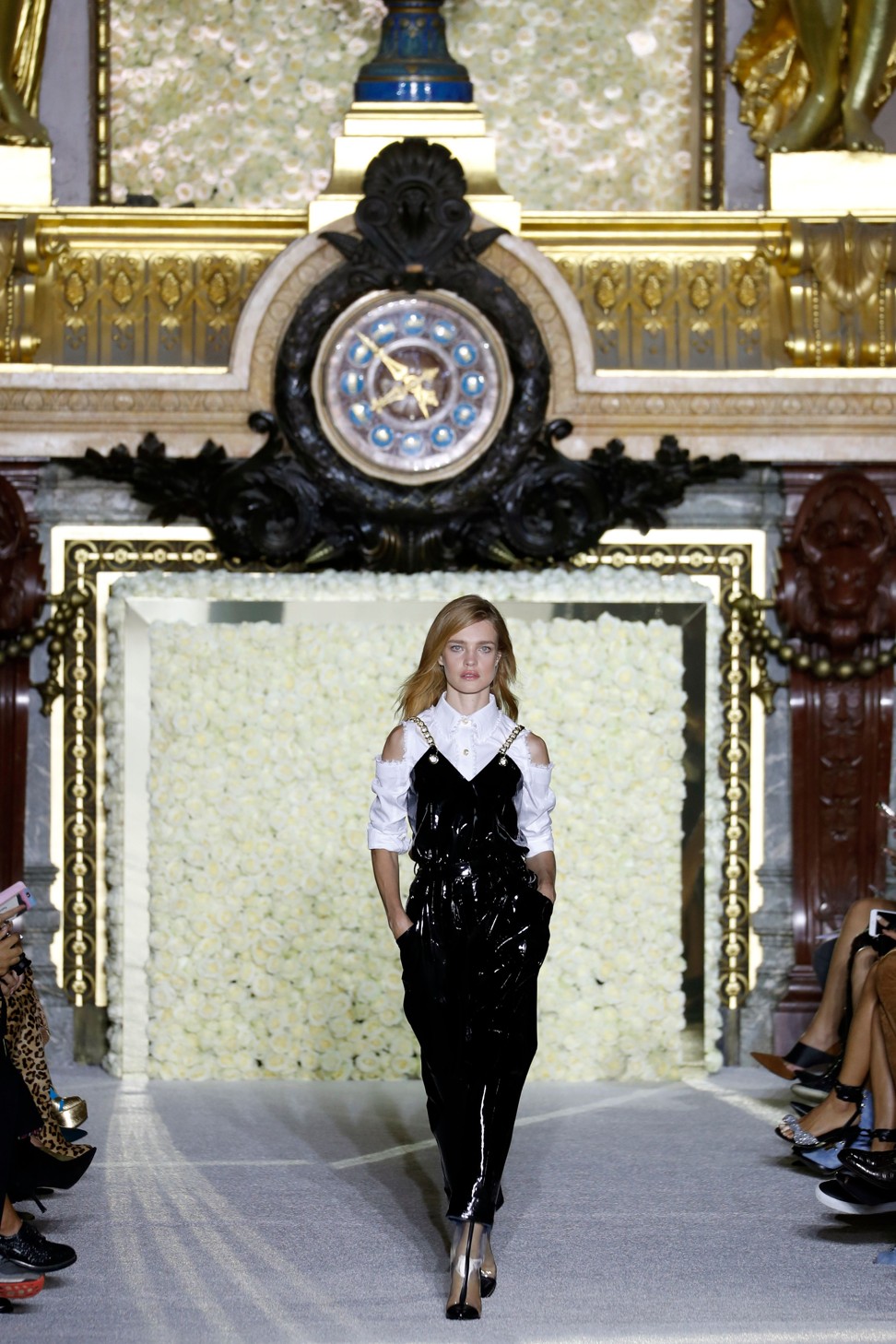 Her look set the tone – this may be the opera house, but nothing shown here will be classical. Designs with unadulterated excess followed, with sheer printed plastic skirts, angular black perforated sweaters, and speckled corsets with strategically placed zips.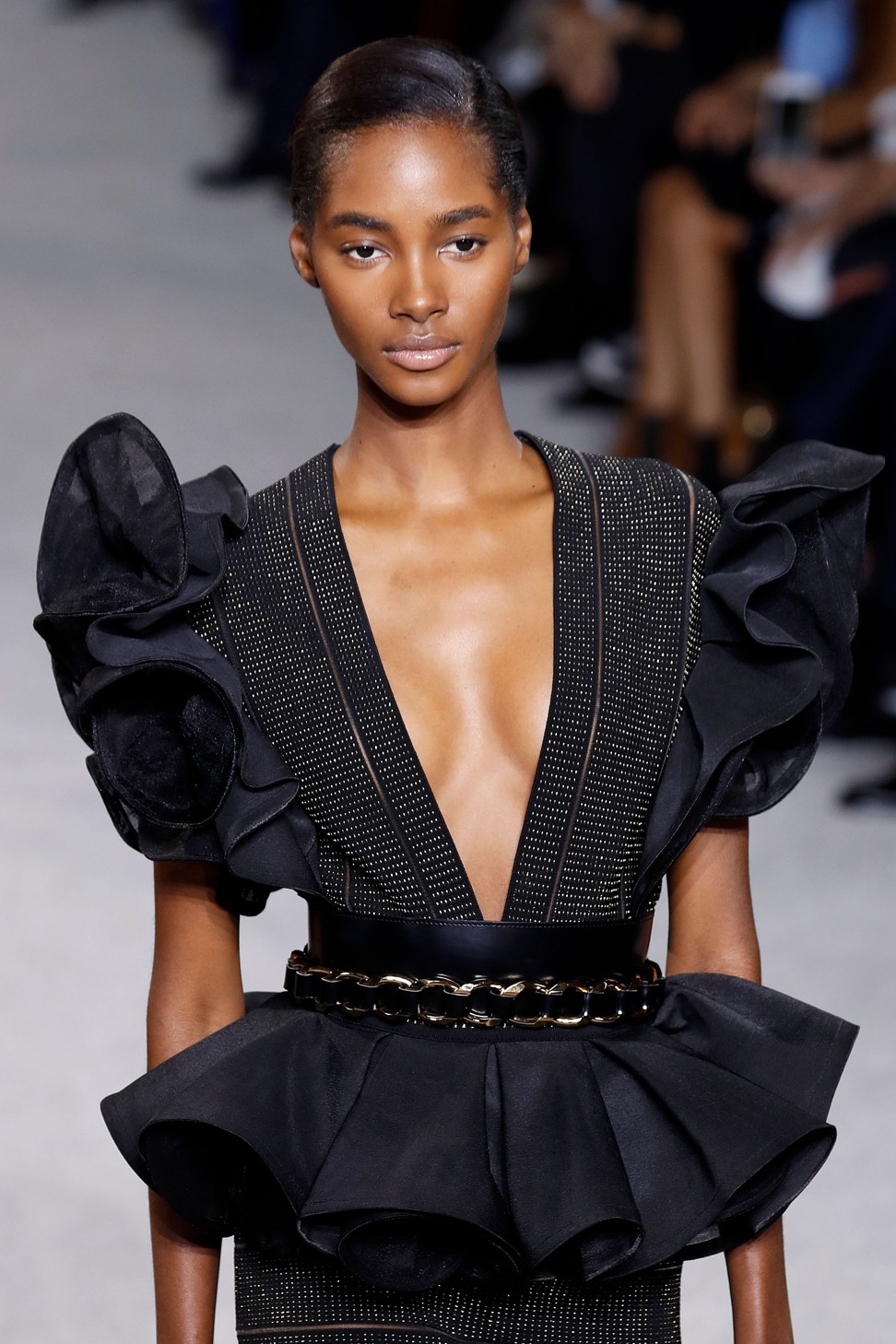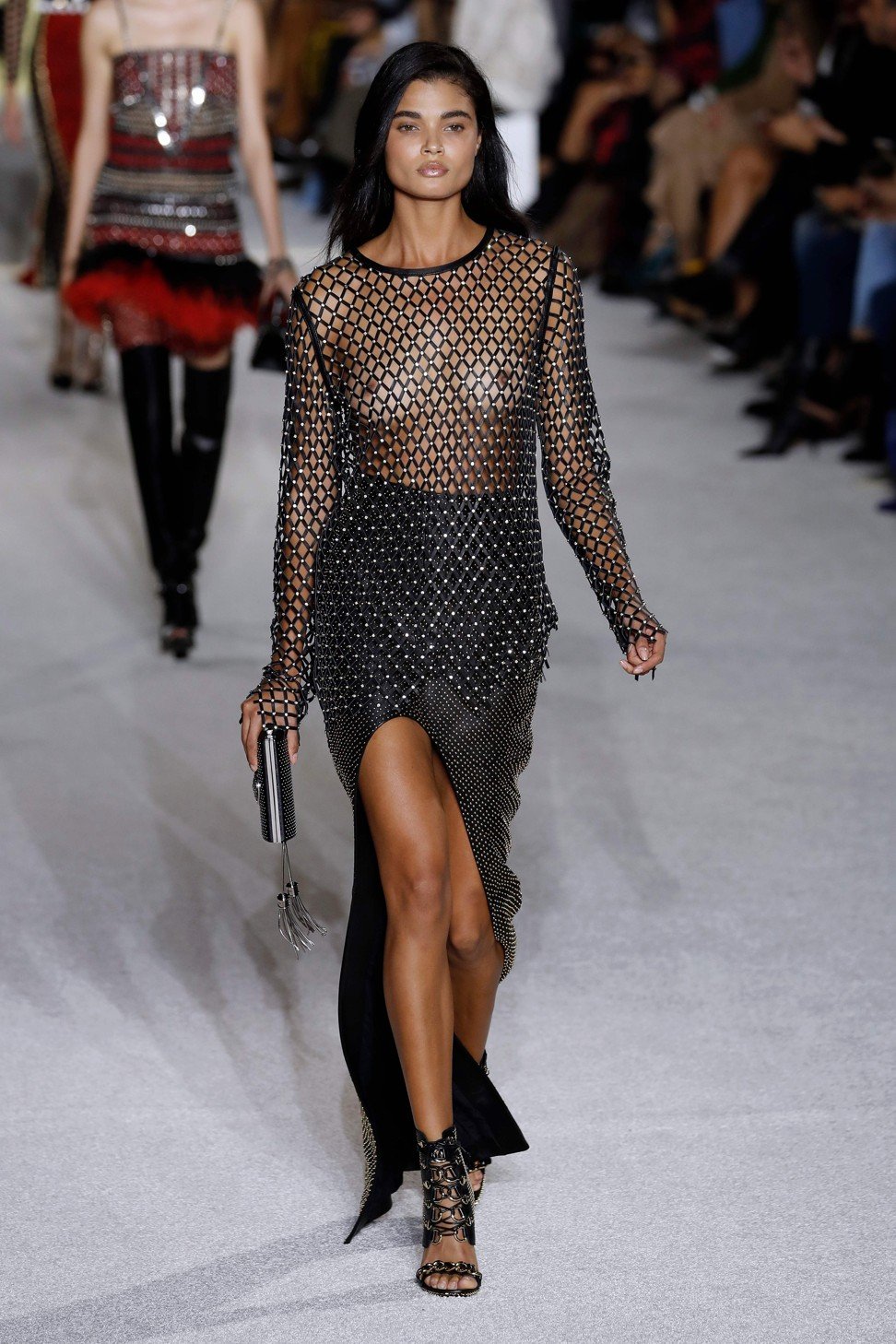 Stripe motifs, horizontal bands and Rousteing's signature warrior-like stitching then added some kinetic energy to looks dominated by black, white and silver – with a flash of vivid colour.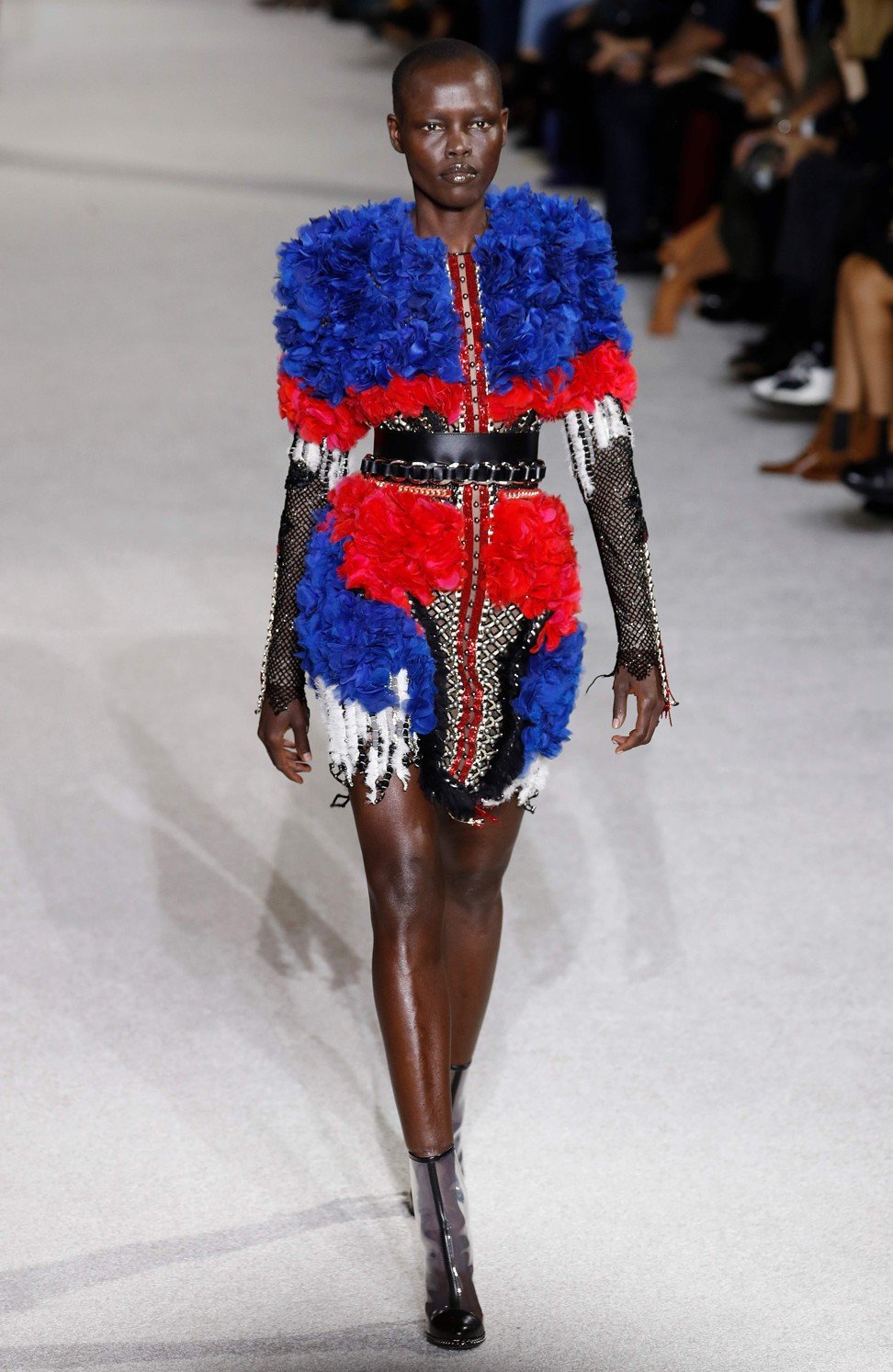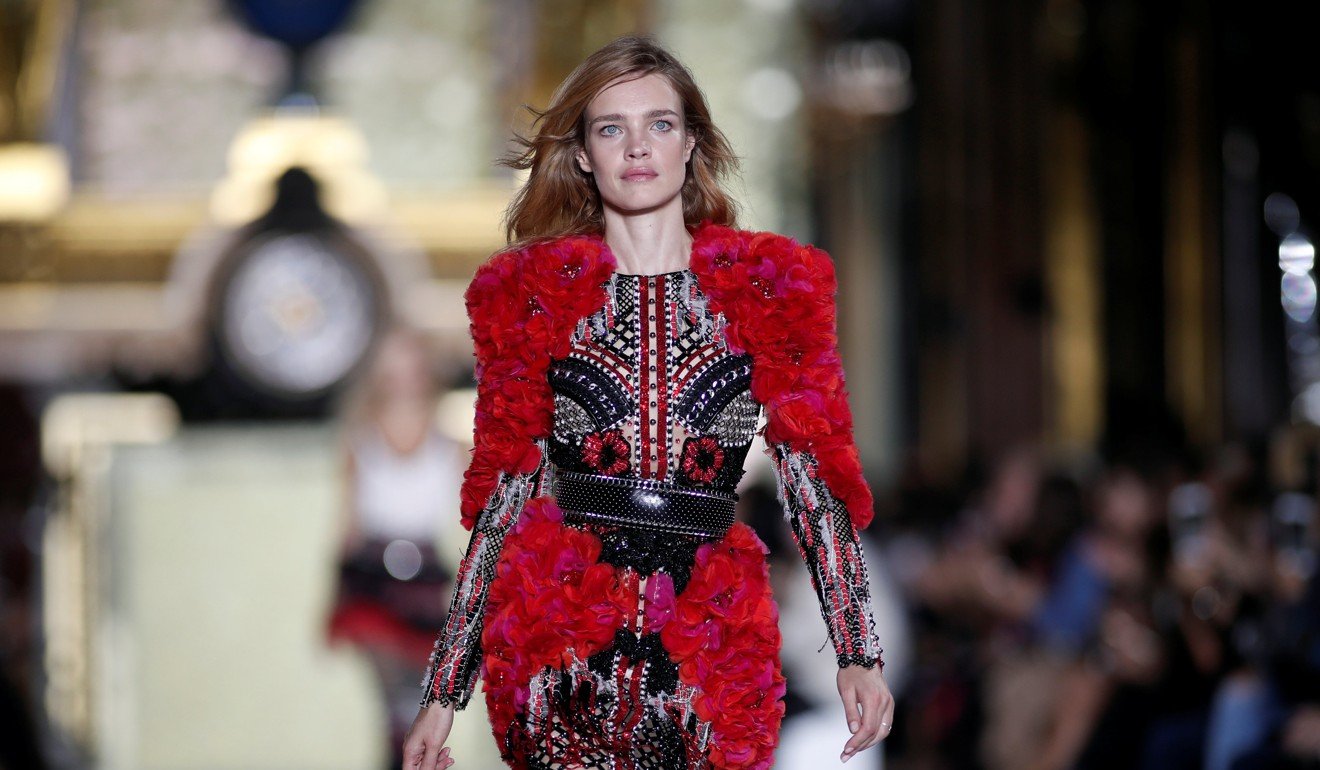 It was all screams, elbows and shoving as supermodel Claudia Schiffer appeared suddenly from nowhere in front of the Paris Opera.
She triggered mayhem as she stepped out of a car alone for the Balmain show, sporting the voluminous hairstyle and Breton stripes reminiscent of French sex bomb Brigitte Bardot.
It's the first public appearance the 47-year-old German has made since she grabbed headlines at Milan Fashion Week, modelling alongside supermodels Naomi Campbell, Cindy Crawford, Helena Christensen and Carla Bruni in Donatella Versace's eponymous show.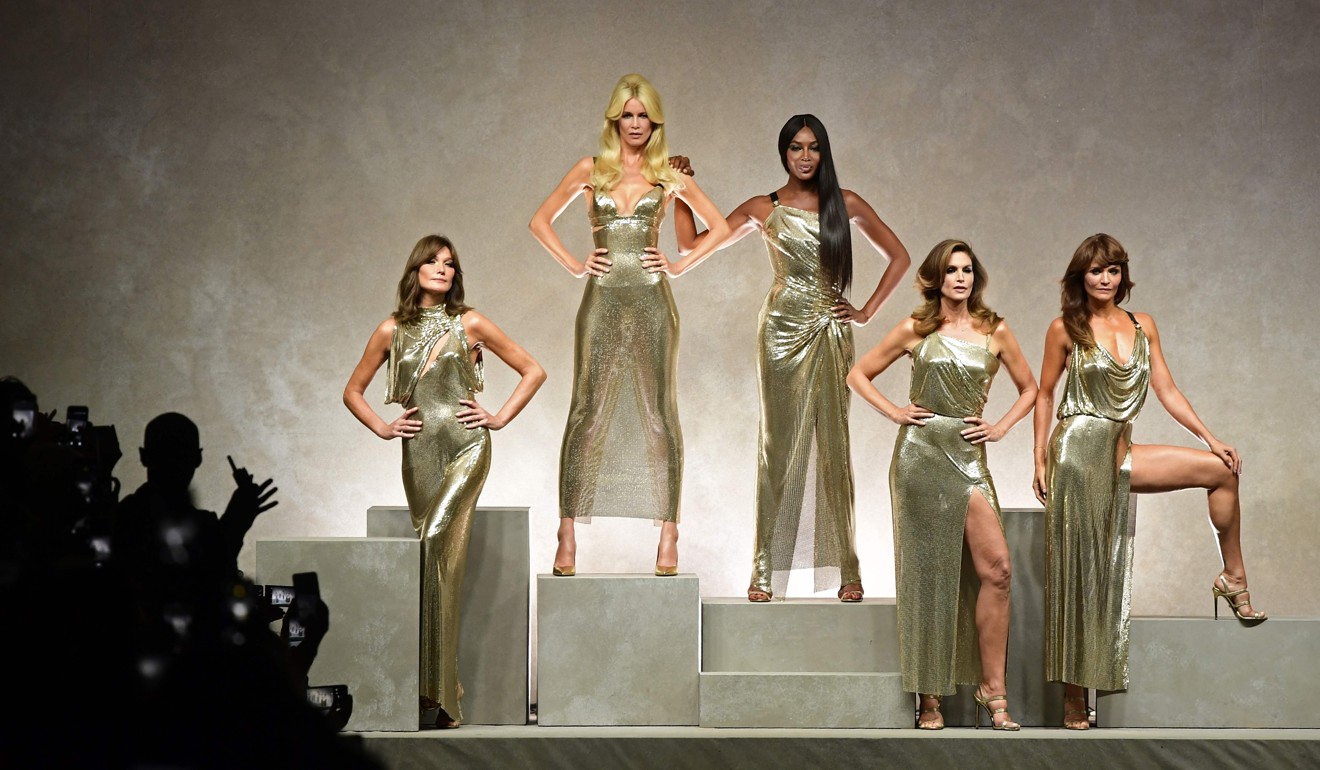 Schiffer is promoting her upcoming book, which looks at her 30 years in the fashion industry.
Later in the day, Balmain will launch a new lipstick collection with L'Oreal at a celebrity-filled soirée.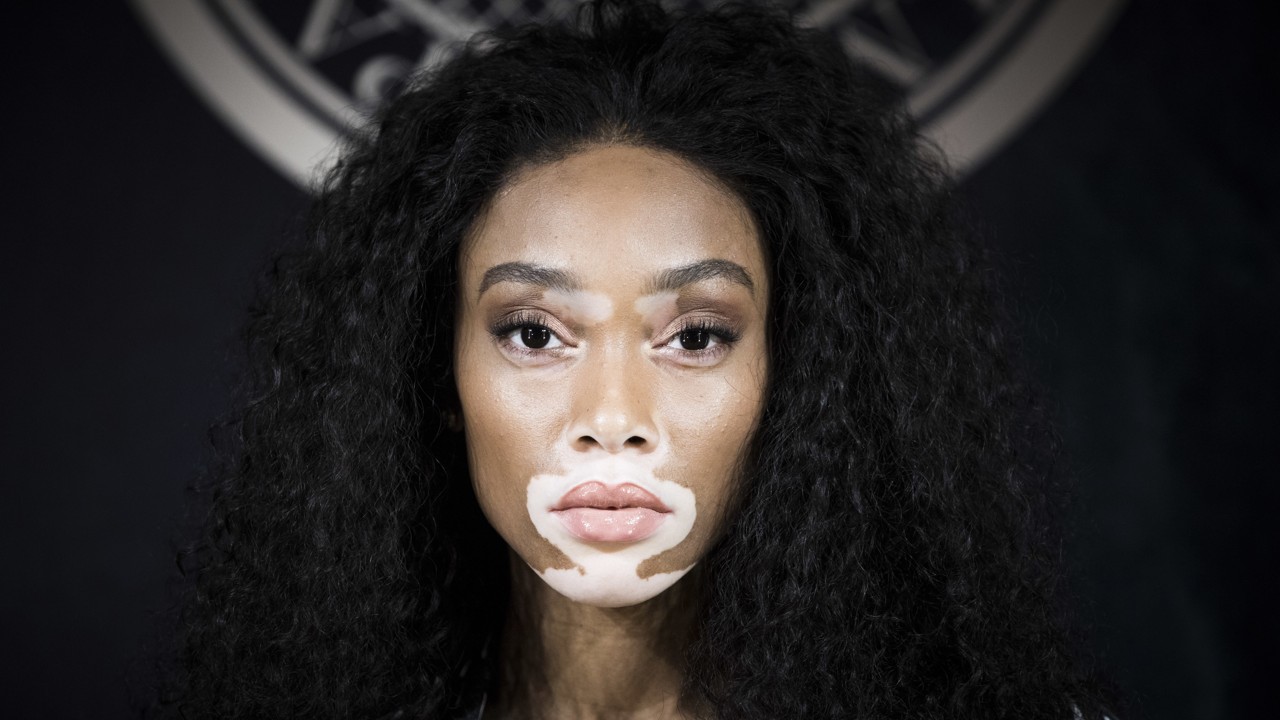 WATCH THIS SPACE
STYLE is on the ground at this season's Paris Fashion Week. We'll be bringing you sneak previews, exclusive interviews, designer debuts and street style stars
Live Instagram updates from Paris Fashion Week
For more on Paris Fashion Week SS18, follow STYLE on Facebook, Instagram and Twitter