JW Anderson's well in the groove of things at his Loewe tenure. His new 2018 spring/summer collection, shown at Paris Fashion Week on Friday, is a great demonstration of his understanding of the fashion house's codes and clientele, and is peppered with whimsical elements that could stir up a social media frenzy.
Compared with his first few outings at Loewe, the Paris show featured more easy-to-wear looks. His signature fit-and-flare silhouette is lightened up: structured leather corsets are replaced with sensual cut-outs and peplums that accentuate the waistline, while juxtapositions of textures now feature pastel-coloured lace, gingham prints, and embroidery.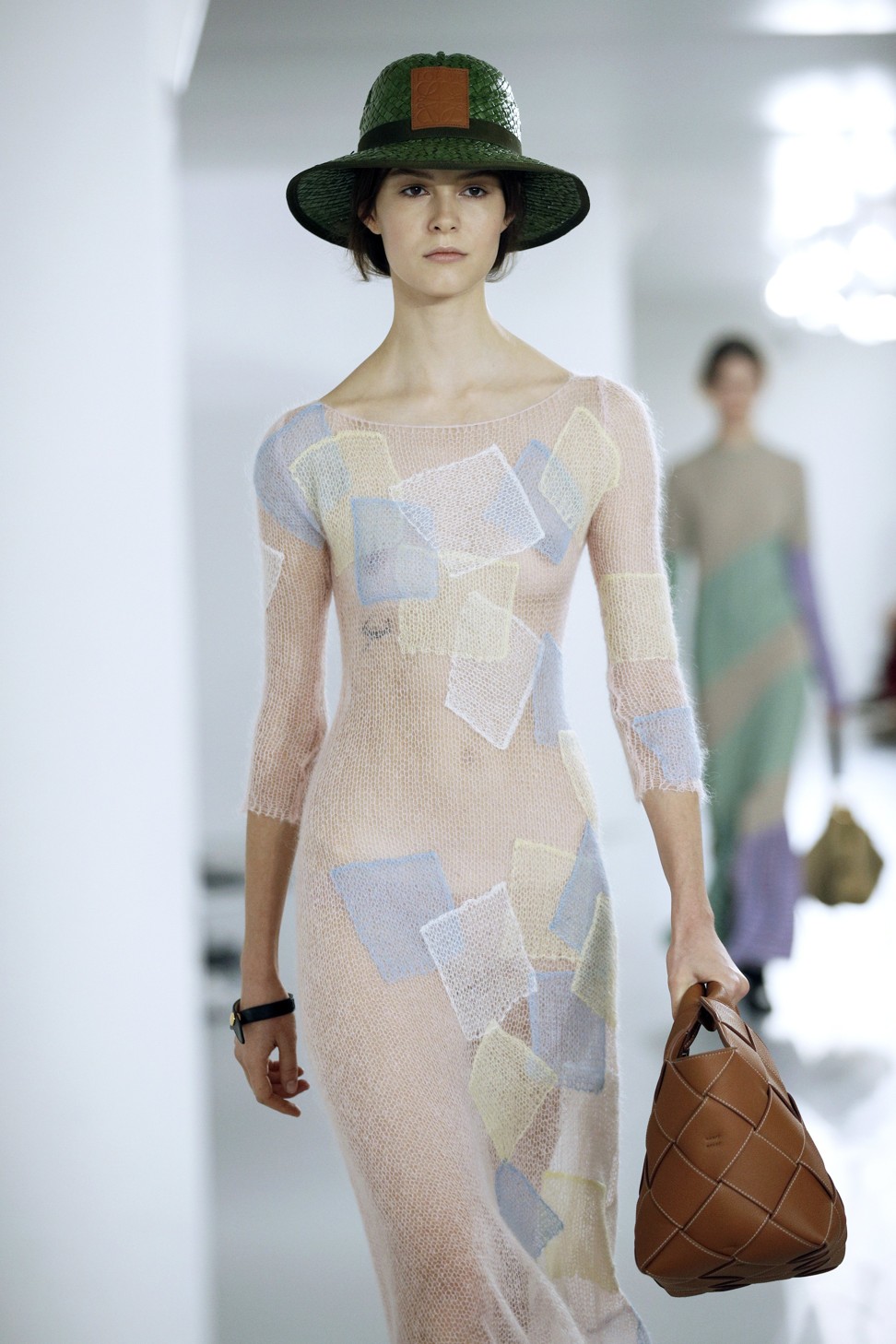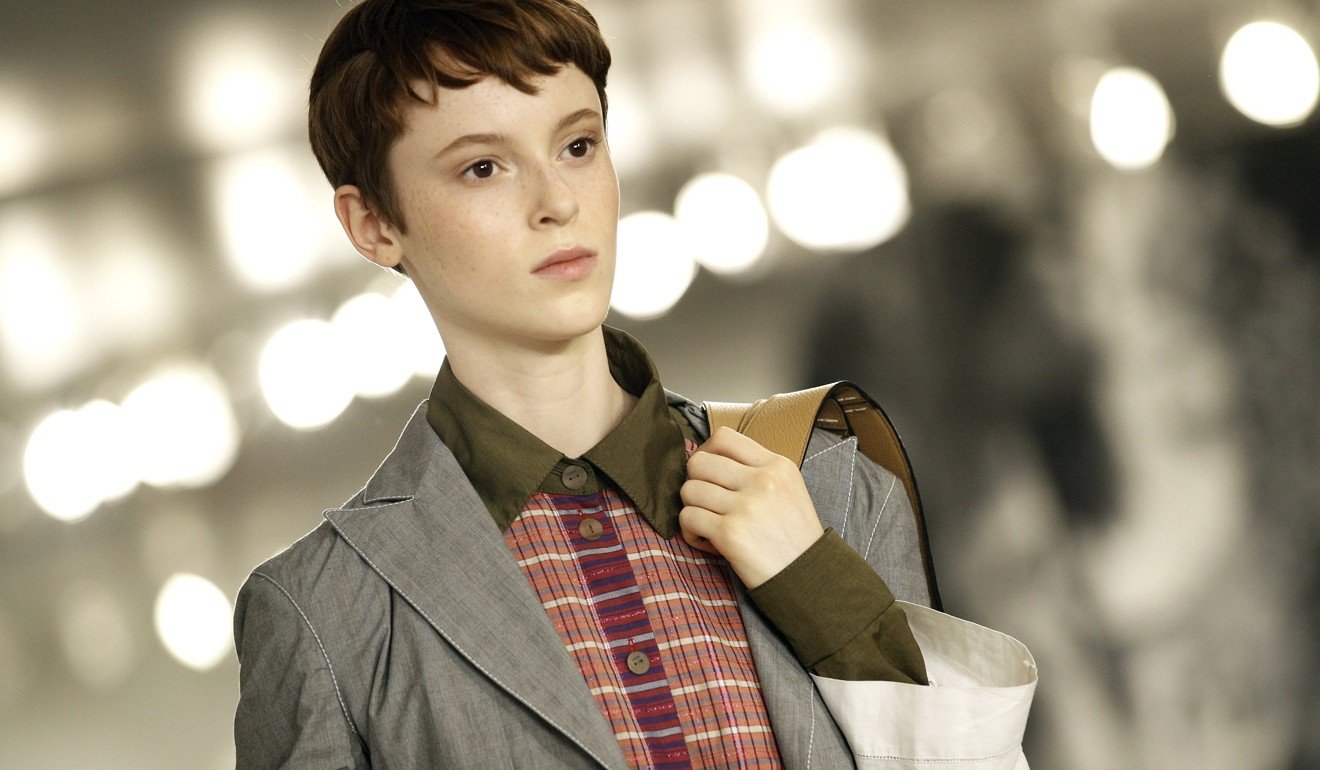 Known for decorating his venues with genuine works of art to reflect the themes and inspirations for his Loewe collections, Anderson highlighted the interplay of innovation and craftsmanship with giant tapestries (which can take its French artisans up to 30 hours of labour) and miniature sculptures by artist Mo Jupp at the Paris show.
Projected onto the large-scale custom-made tapestries were vintage photography and campaign images shot by Steven Meisel.
Loewe launches table linen set featuring the works of famous photographer Steven Meisel
The same level of craftsmanship is seen throughout the collection. T-shirts are deconstructed, slashed, cut-out and then lifted from mundane casual wear offer a more sophisticated layered look.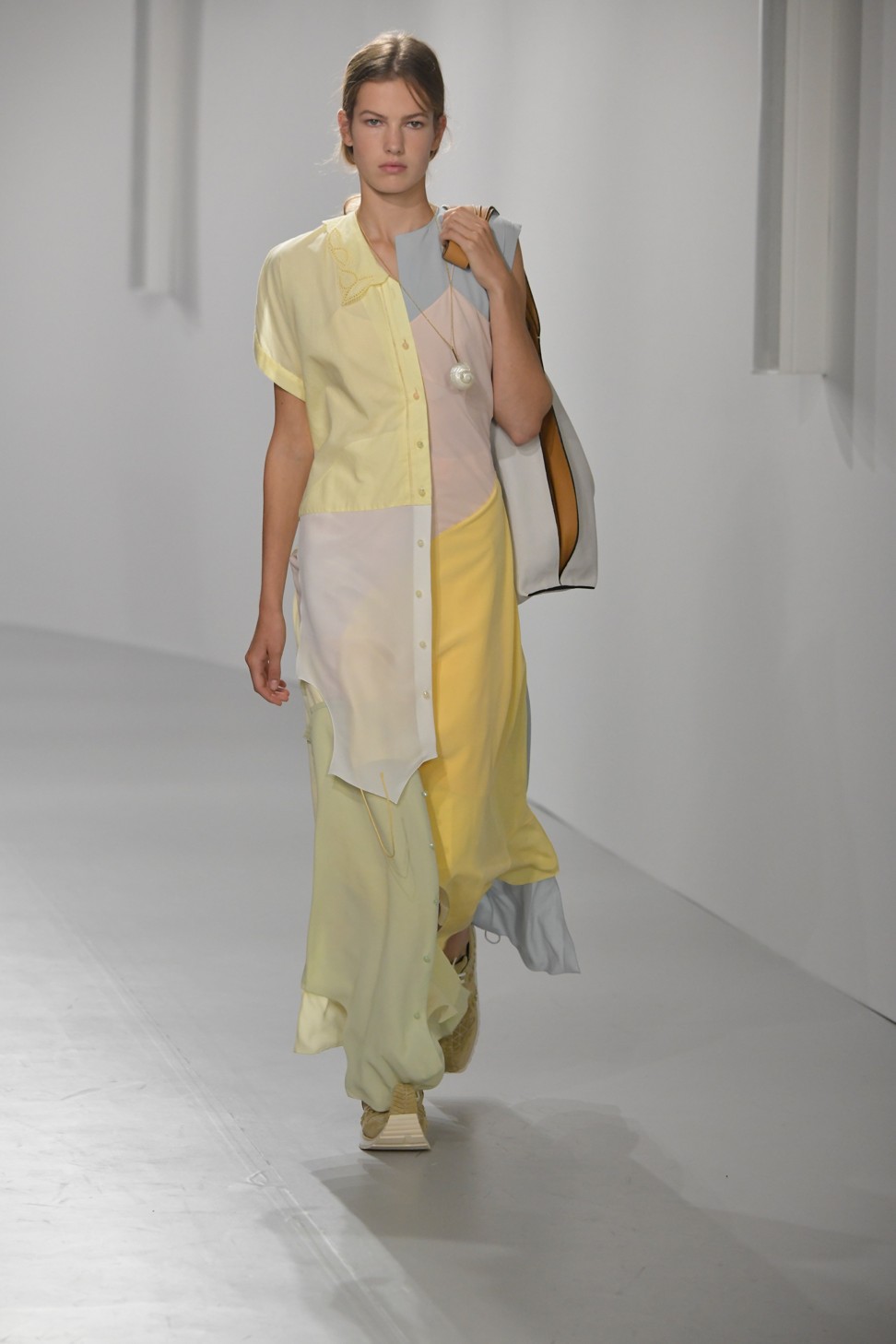 Also making an appearance is the classic camel trench coat – but shredded, with twirling strands of fabric that emphasise movement, and a fringed Spanish shawl transformed into a dress.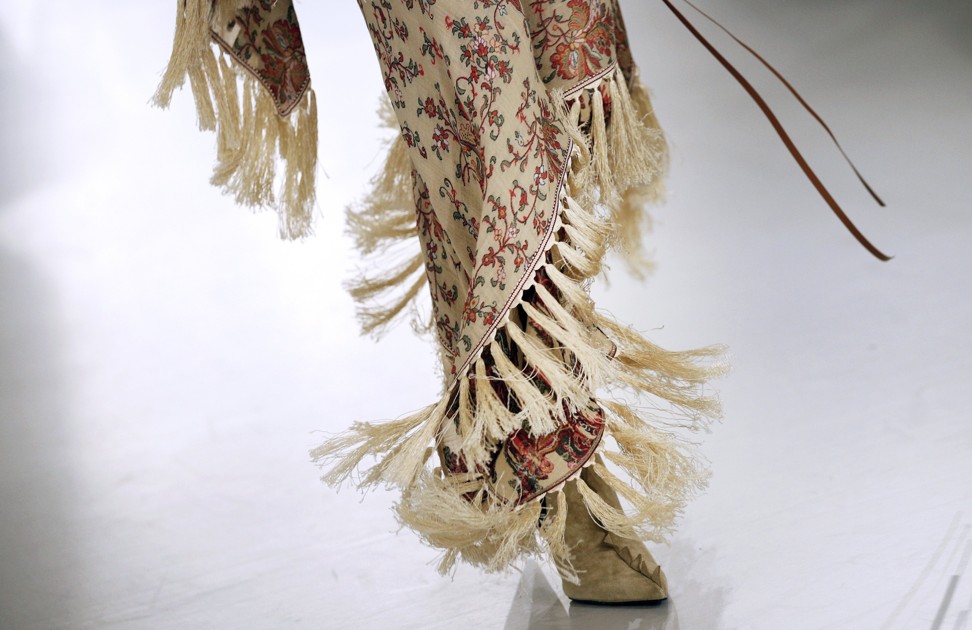 The social media-savvy designer didn't forget to add whimsy to command street credit: his curly toed trainers inspired by Moroccan slippers, which probably put gimmick before practicality, and his cutesy mini elephant bag, now updated to include a furry bunny version, will likely top the wish list for many wanting to up their street style game this coming season.
WATCH THIS SPACE
STYLE is on the ground at this season's Paris Fashion Week. We'll be bringing you sneak previews, exclusive interviews, designer debuts and street style stars
Live Instagram updates from Paris Fashion Week
For more on Paris Fashion Week SS18, follow STYLE on Facebook, Instagram and Twitter