Jane Fonda and Helen Mirren were the toast of Paris as the two septuagenarian actresses modelled for L'Oreal. The cosmetics giant transformed the Champs-Elysees avenue into a dazzling open-air fashion runway for a one-off event on Sunday.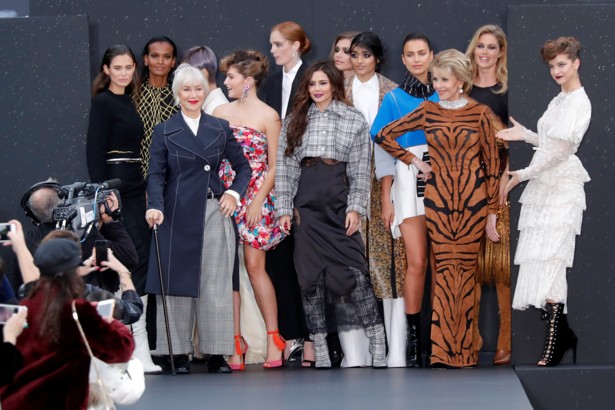 Other sought-after Hollywood actresses flew in to the French capital to see the collection marking a new chapter of a storied fashion house.
Tourists munching hamburgers on the first floor of the Champs-Elysees McDonald's couldn't believe their luck as they peered down with a perfect view of one of Paris Fashion Week's most anticipated events.
L'Oreal had transformed the Champs-Elysees into a one-off outside runway – enlisting 18 fashion houses, as well as countless stars and models to showcase clothes, make-up and hair trends.
The beauty giant billed it as a "once-in-a-fashion lifetime celebration."
"It's amazing," purred model Irina Shayk backstage against the backdrop of the Arc de Triomphe.
Seventy looks from French design houses such as Balmain, Giambattista Valli and Isabel Marant were showcased to thumping music and cheered on by a VIP audience including supermodel Naomi Campbell.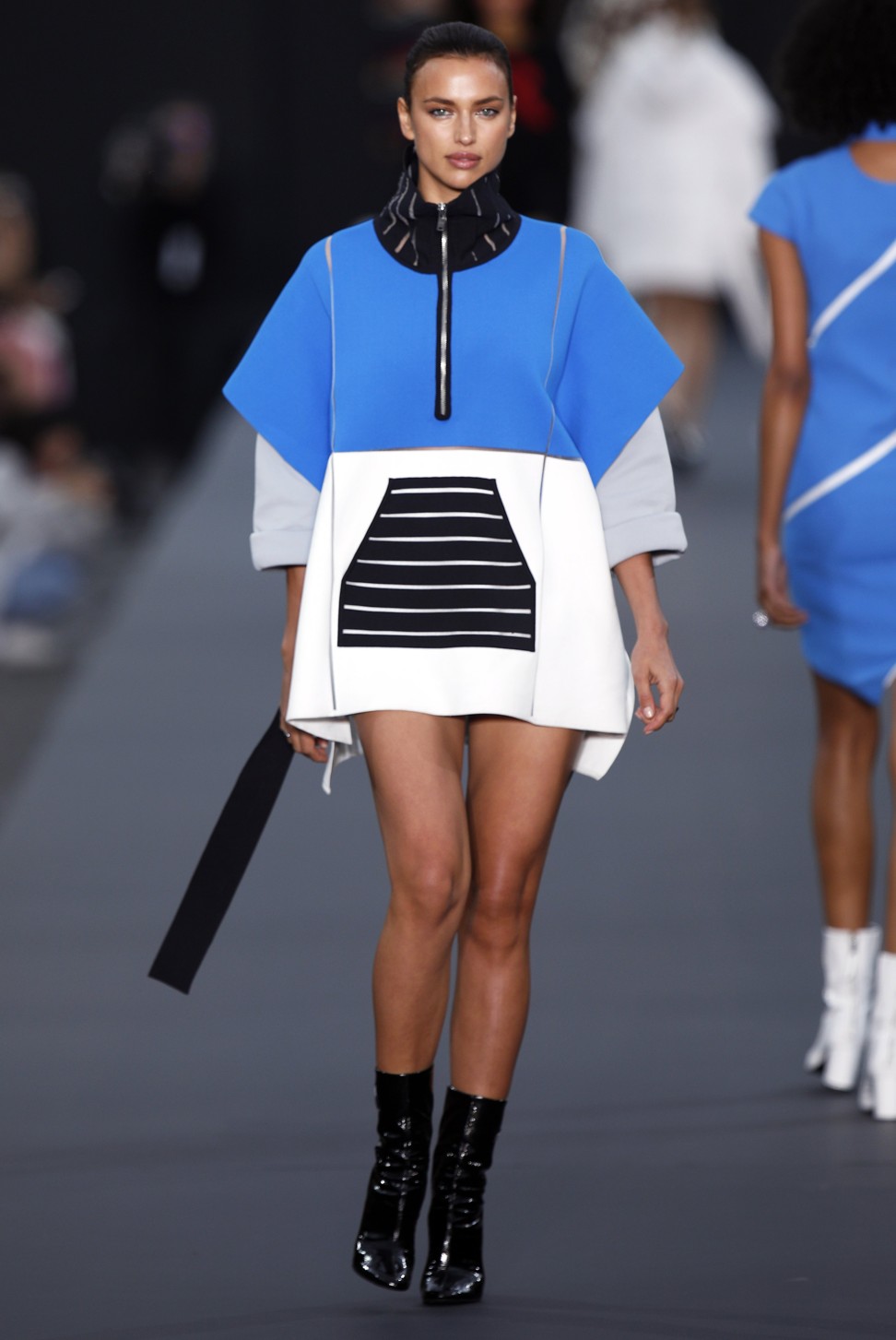 But the biggest stars, for once, were on the runway.
Jane Fonda, 79, provoked screams from onlookers as she became the oldest model to walk the runway this Paris season – blowing out air-kisses in a figure-hugging bronze zebra dress and stopping at one point to hug Campbell in the audience.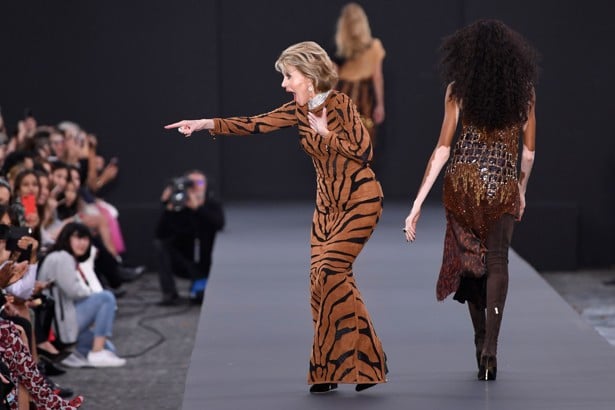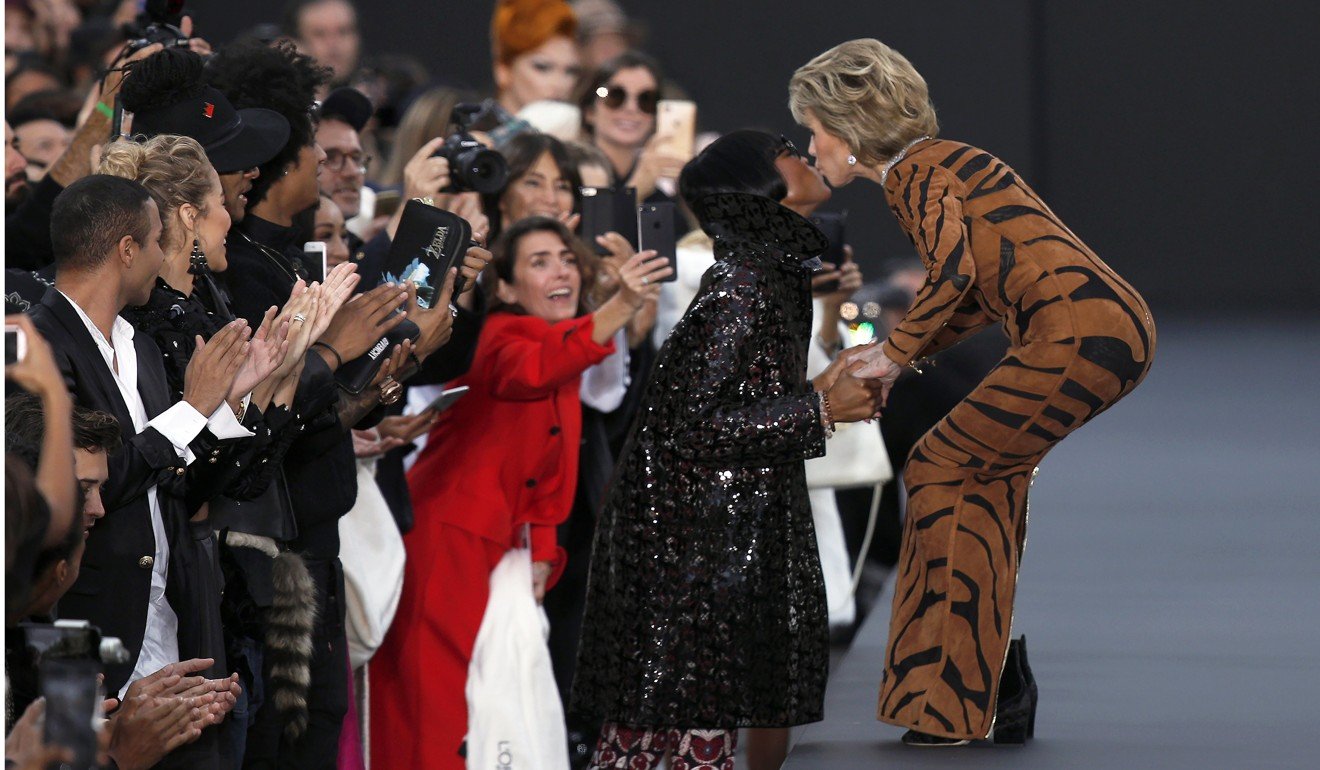 "Well, it was exciting. It's hard to believe I just did that on the Champs Elysees," Fonda said after her turn as a model. "I liked it very much. I did not fall over."
Helen Mirren, 72, also garnered excitement, walking down with bright red lips in a tailored royal blue coat and a cane that she theatrically waved.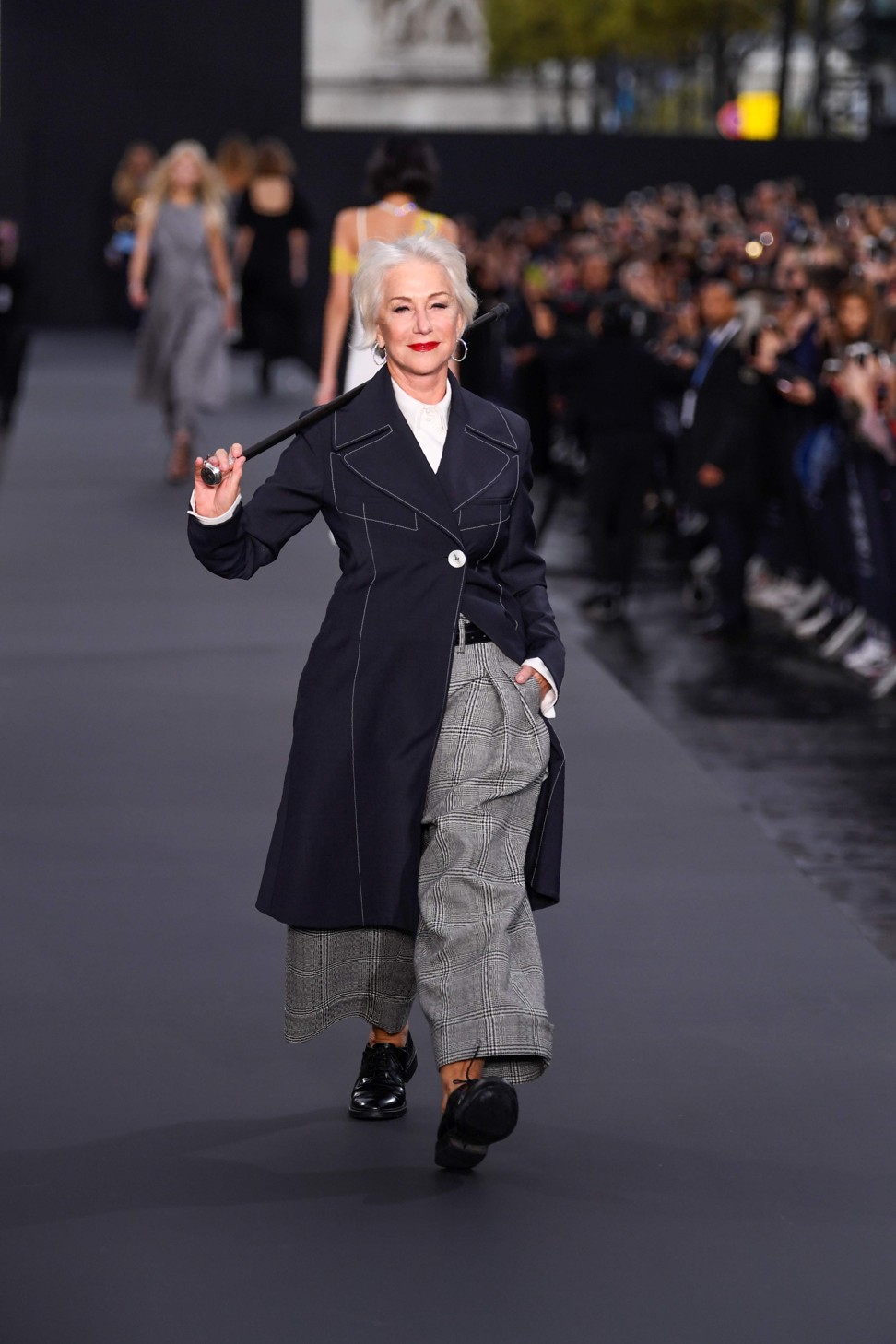 Celebrating diversity and "beauty for everyone," was the mantra of the luxury show that also featured normal-sized models.
WATCH THIS SPACE
STYLE is on the ground at this season's Paris Fashion Week. We'll be bringing you sneak previews, exclusive interviews, designer debuts and street style stars
Live Instagram updates from Paris Fashion Week
For more on Paris Fashion Week SS18, follow STYLE on Facebook, Instagram and Twitter