Luxury brands today are smote with the millennial generation. In an effort to play up to the clientele of the future, there are designers who start afresh in an entirely new direction. And there are others who are conscious of the relevance of our time. They work those new elements into their house's timeless, iconic codes. Valentino's creative director, Pierpaolo Piccioli, who just showed the brand's spring/summer 2018 collection at Paris Fashion Week on Sunday, is obviously a man of the latter clan. The collection was young and vibrant, yet fitted every bit of the house's DNA.
It already felt like a fresh start when Valentino moved its show to Lycée Carnot. The private school's airy, open space was quite the contrast to Valentino's usual venue at Hôtel Salomon de Rothschild.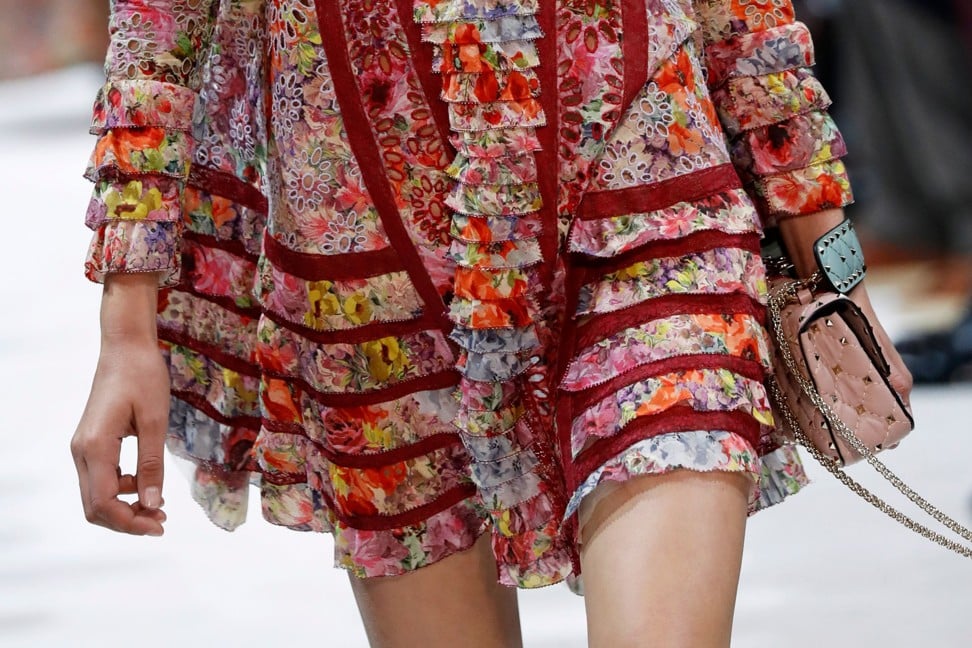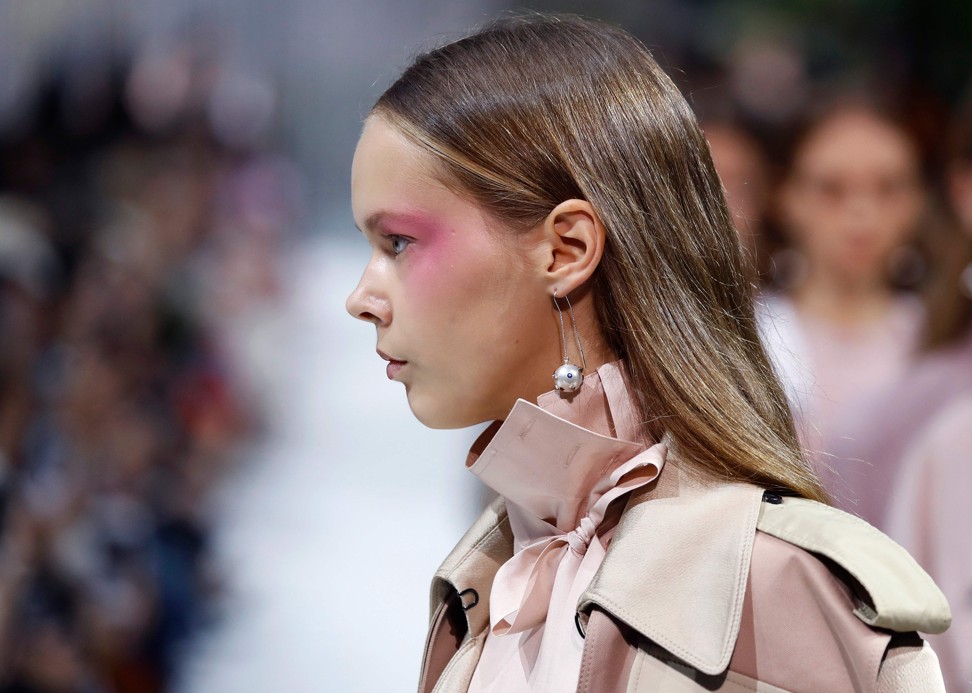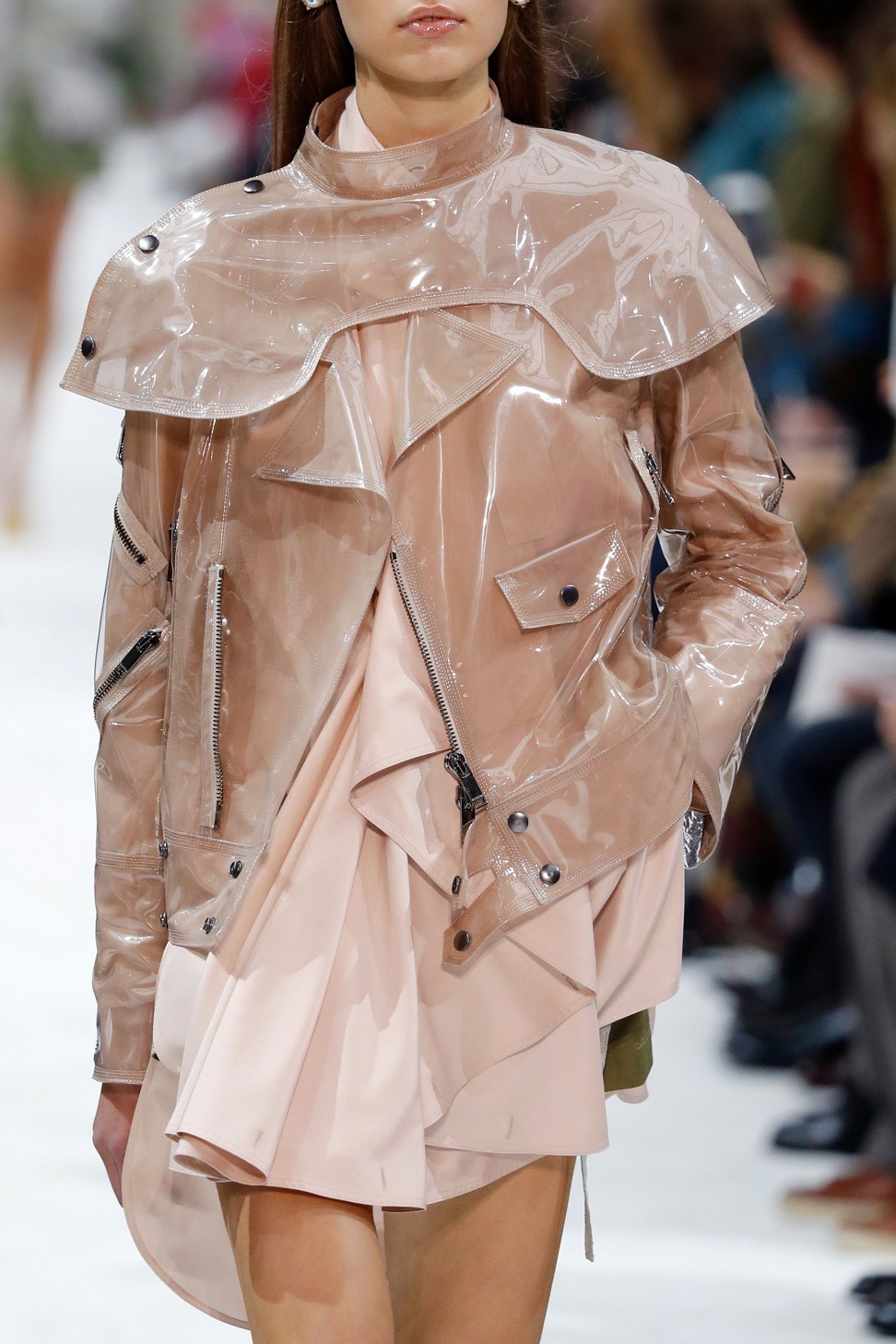 The opening look – a pastel PVC biker jacket matched with khaki shorts – set the youthful tone of the new collection. The sporty chic looks we saw at the cruise show got a new lease of life in the collection.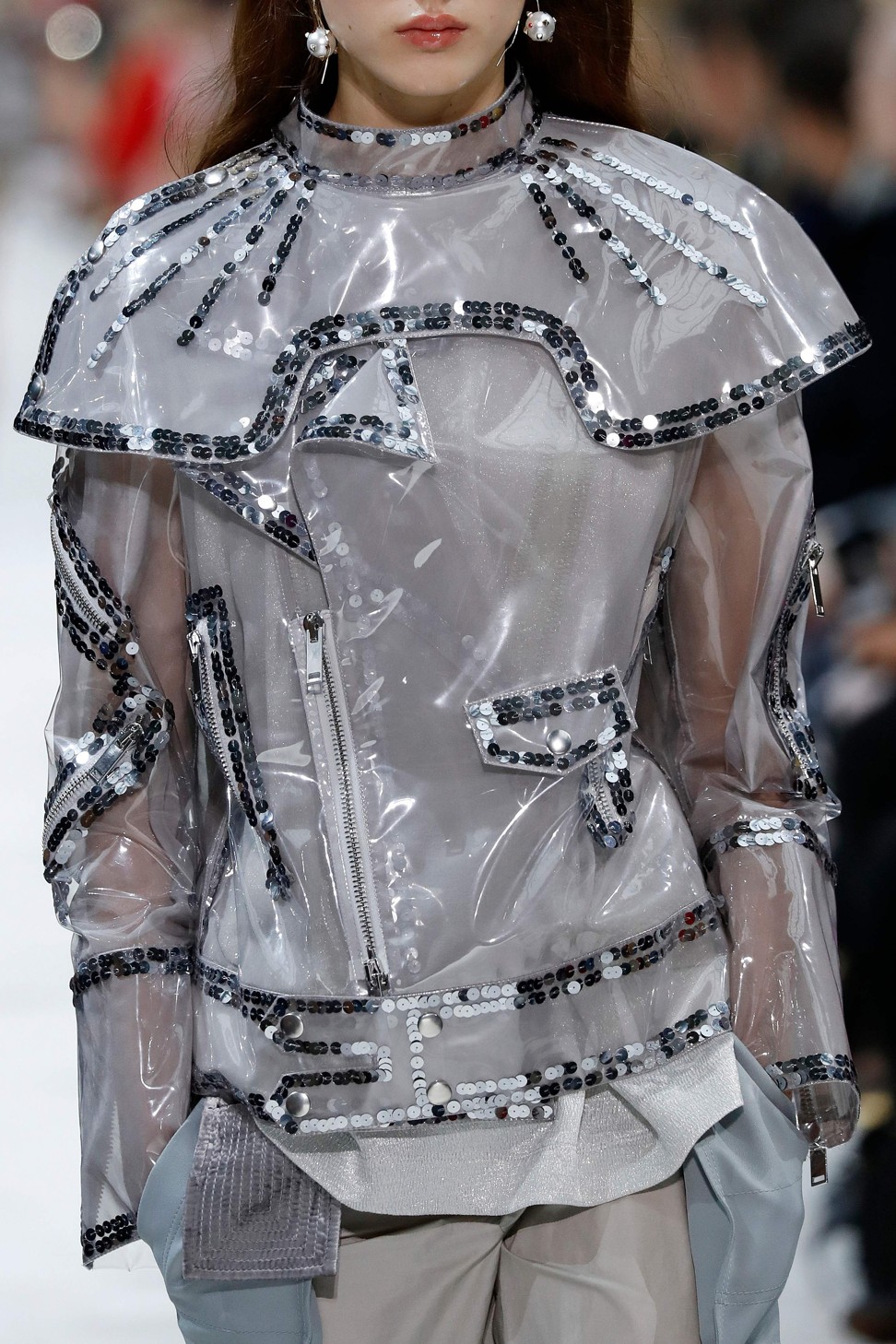 Think utilitarian multipocket parkas, cargo pants and tank tops with, of course, the romantic and ethereal Valentino treatment.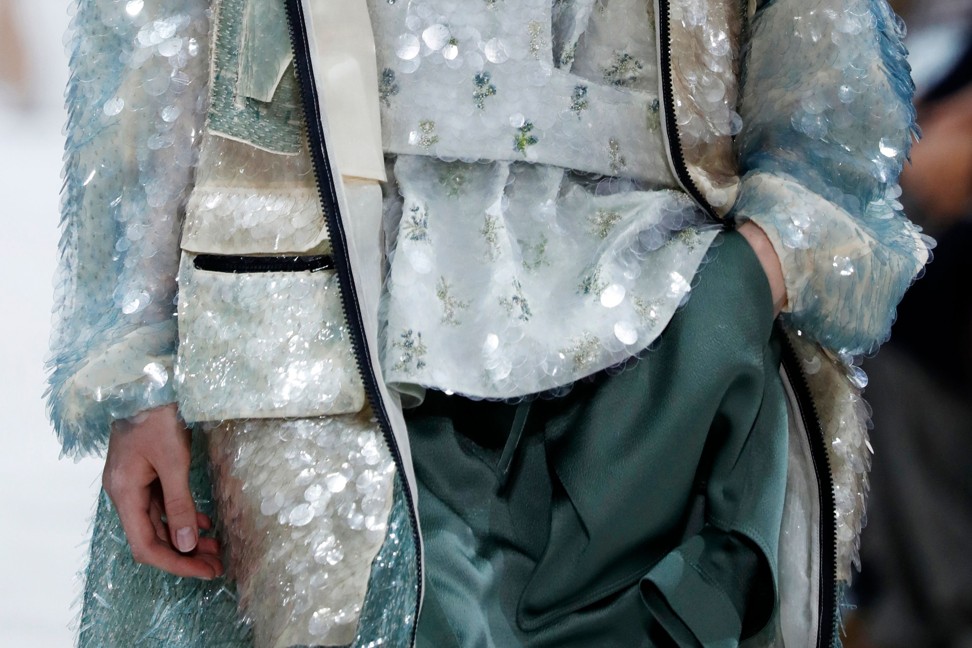 One of the biggest functions of fashion, as the show notes suggested, is to "make the ordinary extraordinary" and that's exactly the elevation we saw at the show.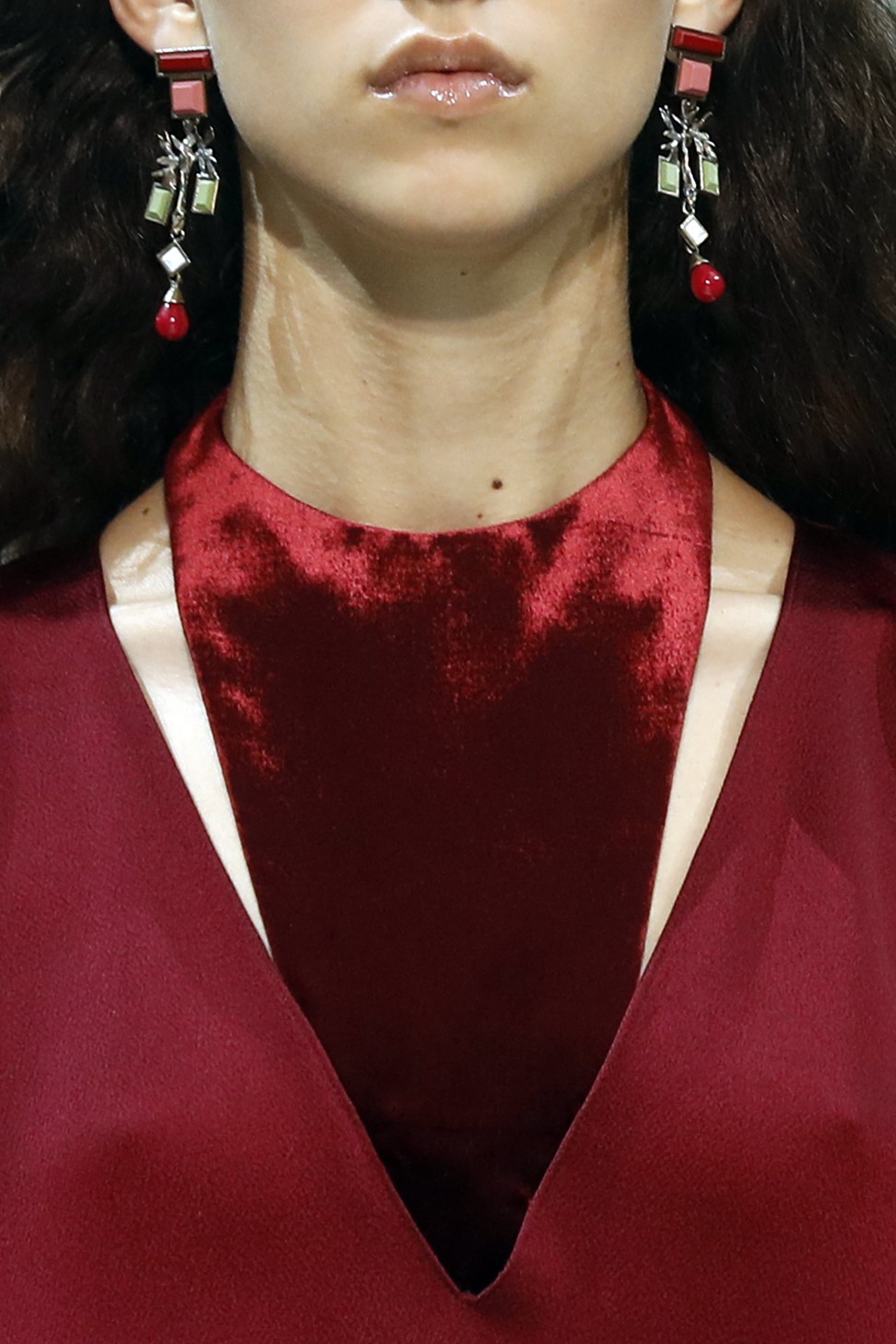 Inspired by moon exploration – which provides a unique viewpoint "to see the beauties of the earth from another angle" – the spring/summer collection reinterpreted wardrobe essentials with flowing volumes, shortened hems, and magnificent micro and macro floral embellishments and sequins.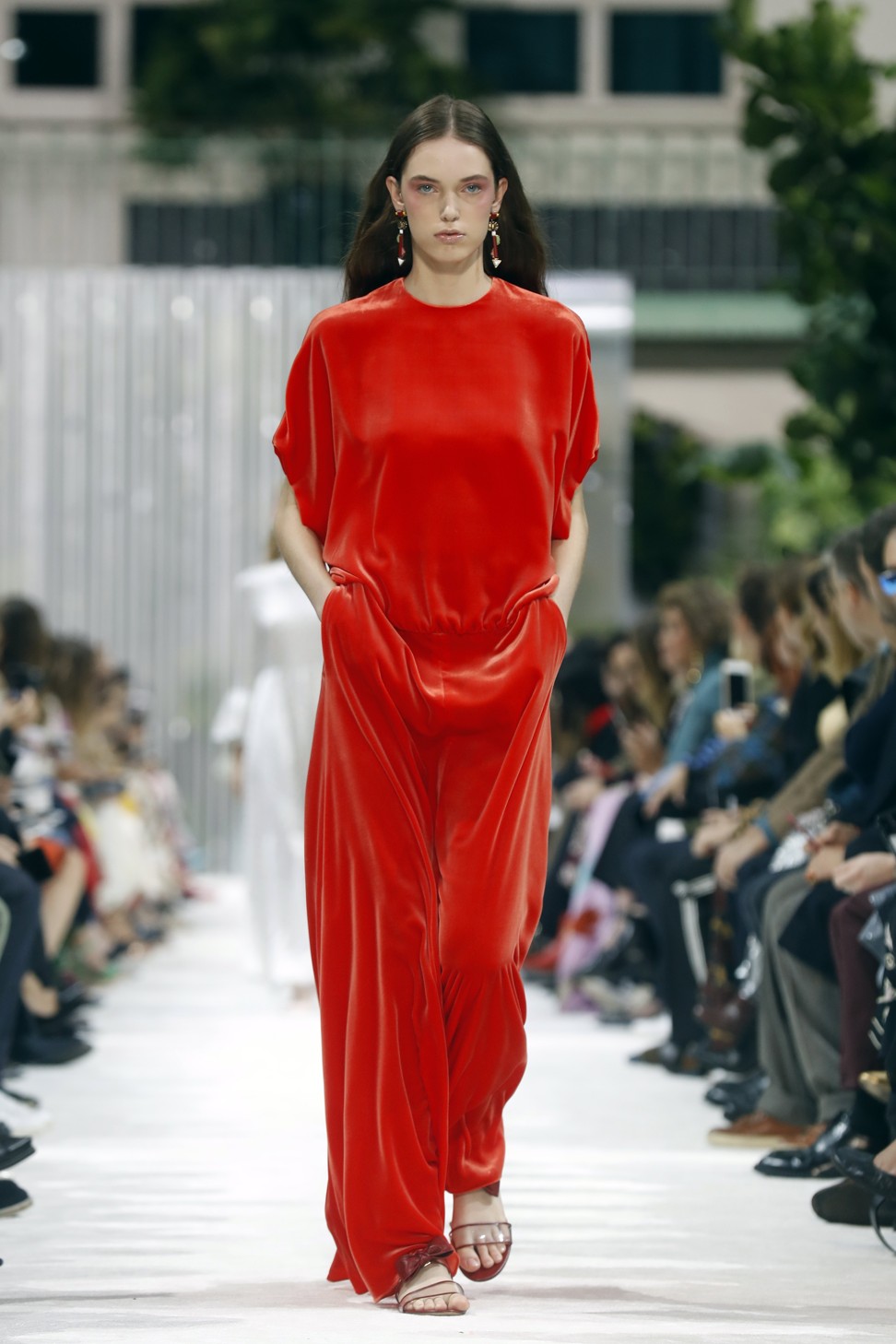 A PVC jacket was outlined with sequinned venting, scuba shoes were updated with diamante, while multiple floor-grazing gowns matched with racerback sports-bra-like tops were among the many tantalising day looks which would be the sought-after trophy buys when they arrive in stores in spring.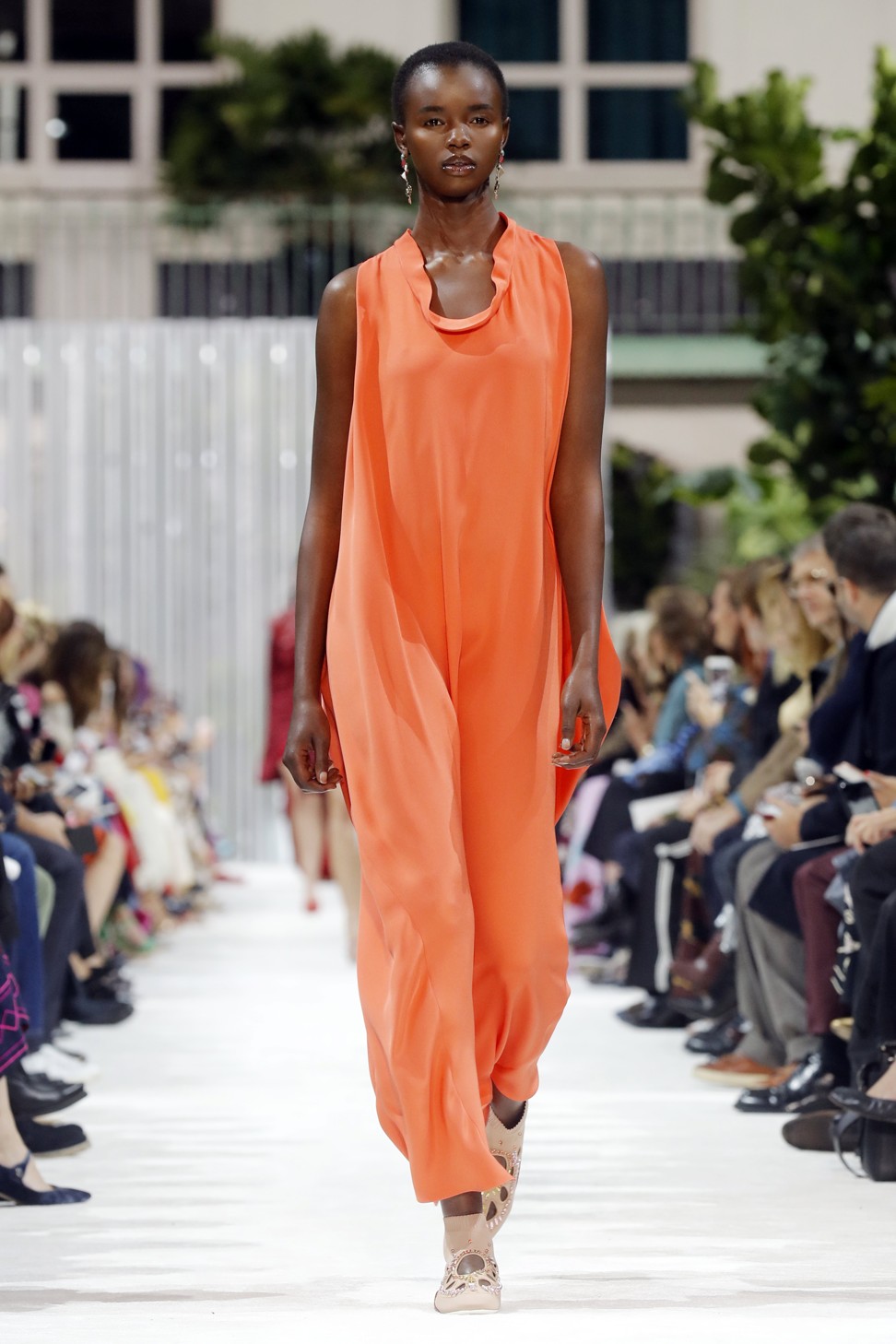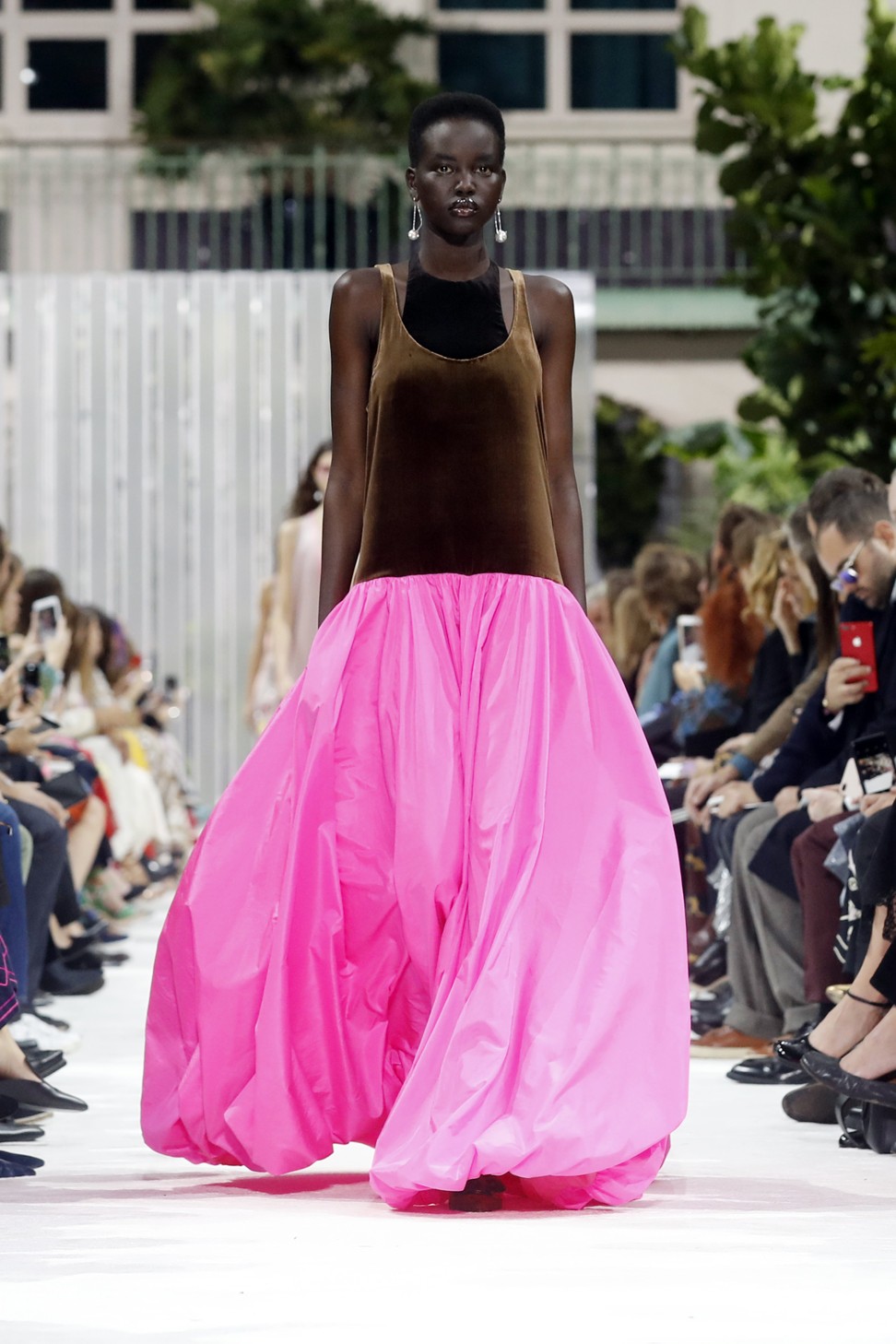 Tapping the haute bumbag trend, Valentino created its own version of a mini studded satchel attached to a soft leather harness.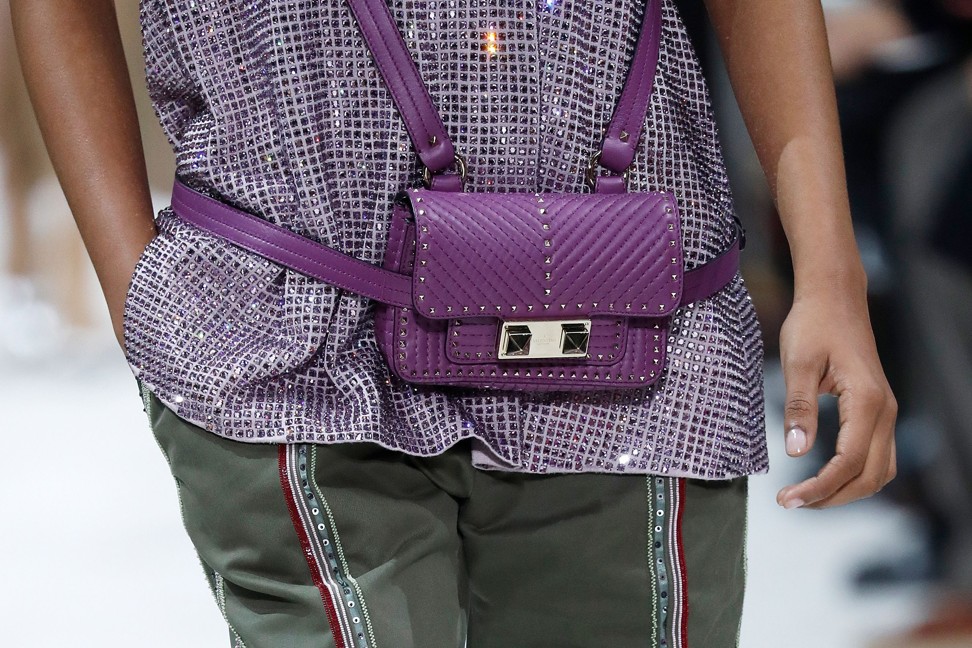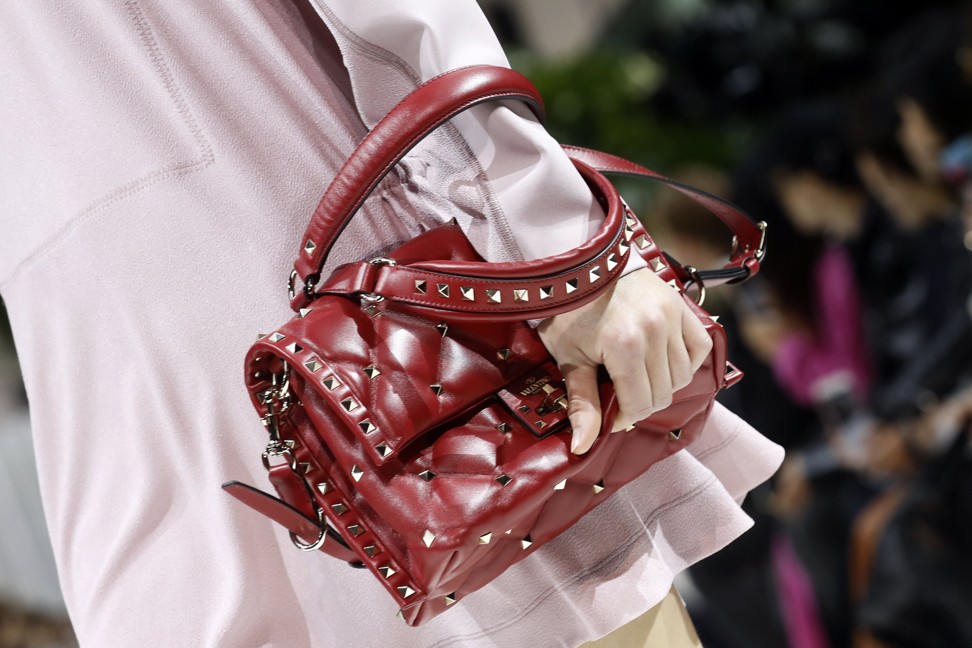 Valentino's much-celebrated embellished gowns got a spring update with lavish picturesque floral embroideries, beading, sequins and multicoloured lace patchwork.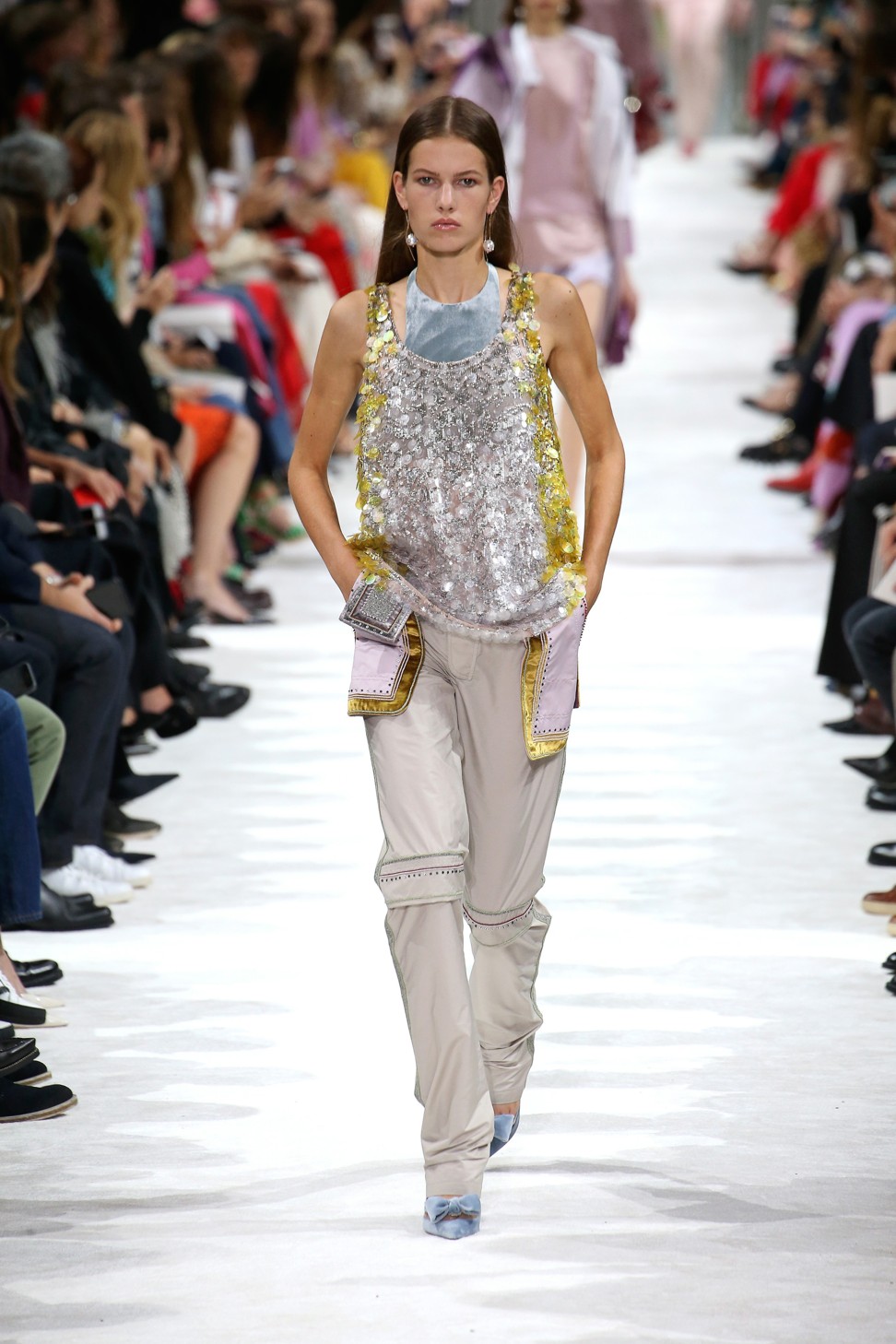 It was quite an emotional moment at the Valentino finale as Piccioli gave Valentino Garavani, who was in the audience, a warm hug before joining his army of fresh-faced, pretty young new Valentino girls on stage.
As luxury brands eagerly try to get a piece of the millennial market, it is also important to look back and rediscover the beauty of their origins. Piccioli surely demonstrated this with his new collection.
WATCH THIS SPACE
STYLE is on the ground at this season's Paris Fashion Week. We'll be bringing you sneak previews, exclusive interviews, designer debuts and street style stars
Live Instagram updates from Paris Fashion Week
For more on Paris Fashion Week SS18, follow STYLE on Facebook, Instagram and Twitter