It was a sunny day at Chanel's show in the Grand Palais, but models donned rain jackets, boater hats, wellington boots and fingerless gloves rendered in transparent PVC.
Why? Karl Lagerfeld brought the river canyon Gorges du Verdon and its multiple waterfalls to Paris for the house's spring/summer 2018 collection. The force of nature, particularly water, inspired this collection.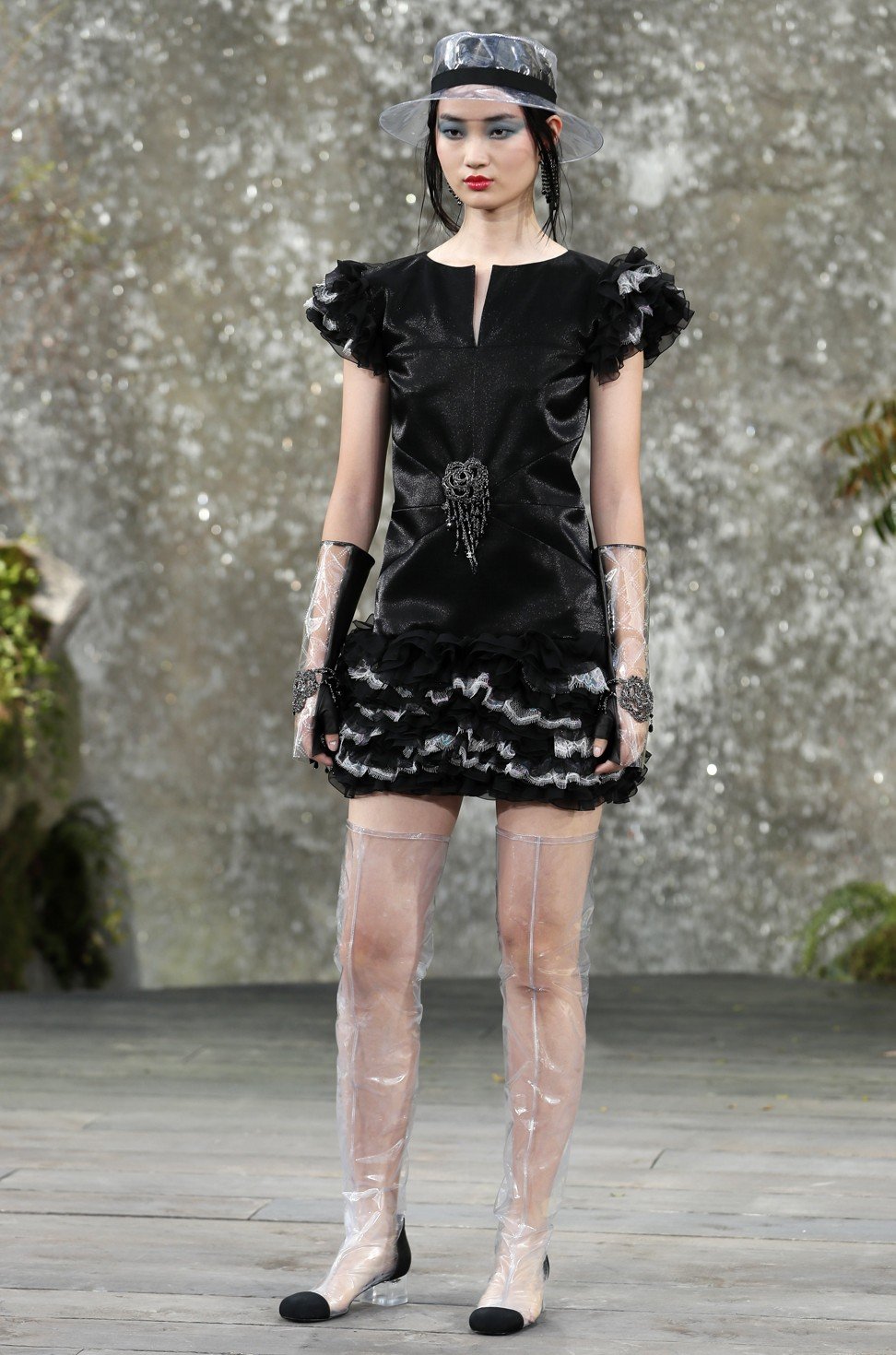 A midriff tweed top with matching Bermuda shorts and thigh-high transparent plastic boots opened the show.
The colour-palette was iridescent, inspired by the reflection of the sun and the moon on the waterfront.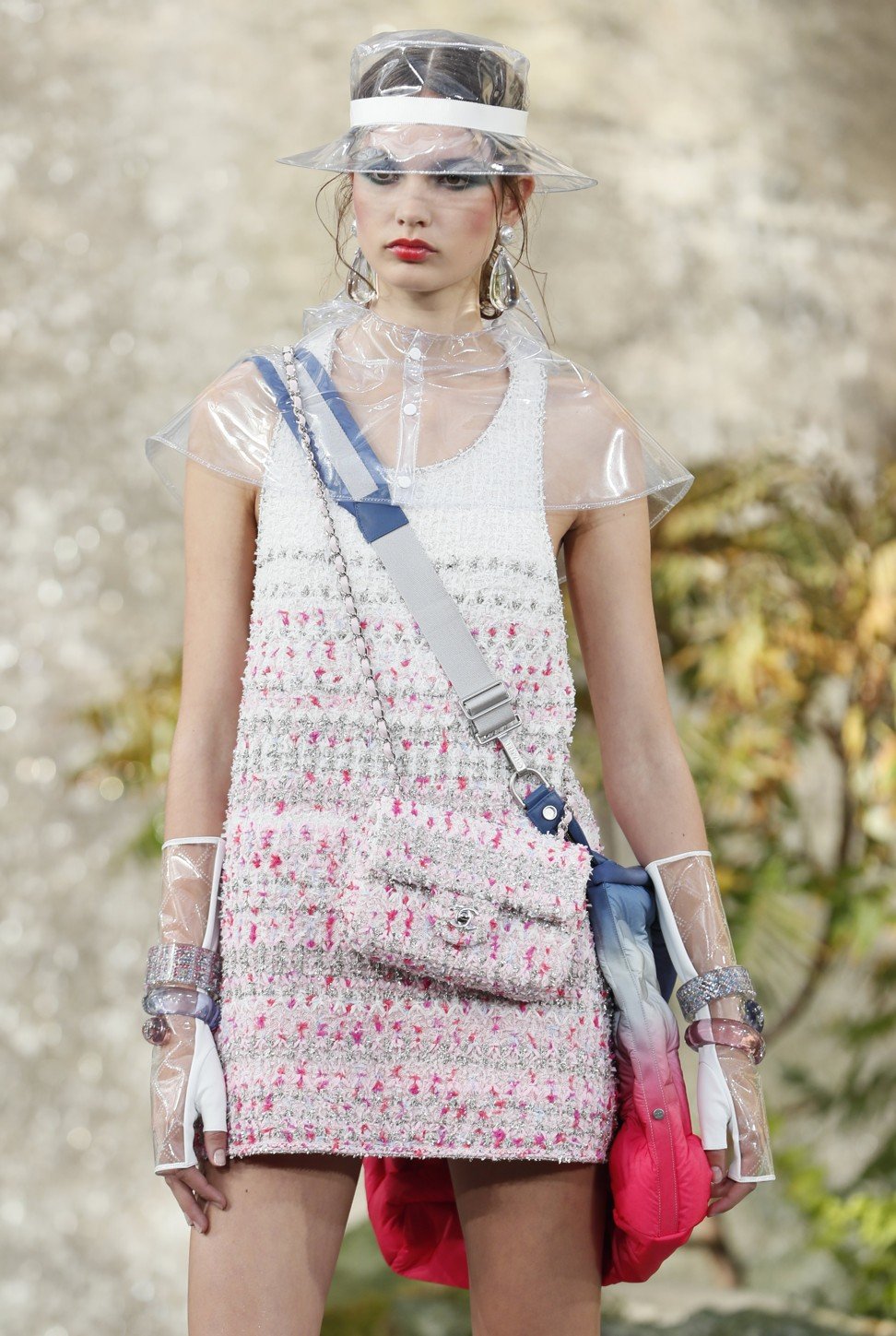 Wide shoulders and softened structures contributed to key silhouettes for the season. The contrast of short-and-long, strict-and-supple is evident throughout the collection – cue a white chiffon billowy blouse knotted with a scout scarf, while tiered tops sparkled with tinsel strands were matched with a high-low skirt with a cascading train that mirrored a wavelike movement.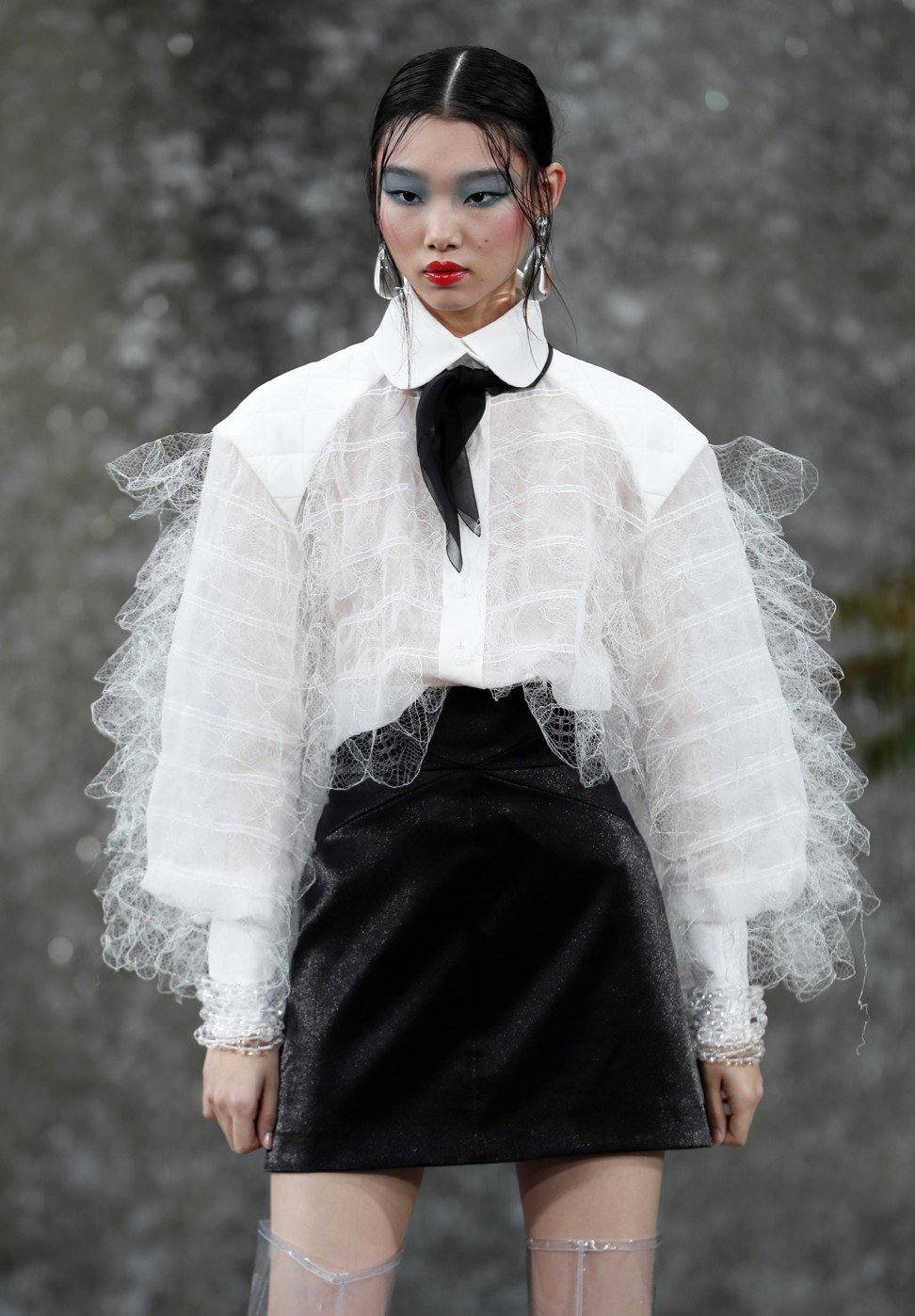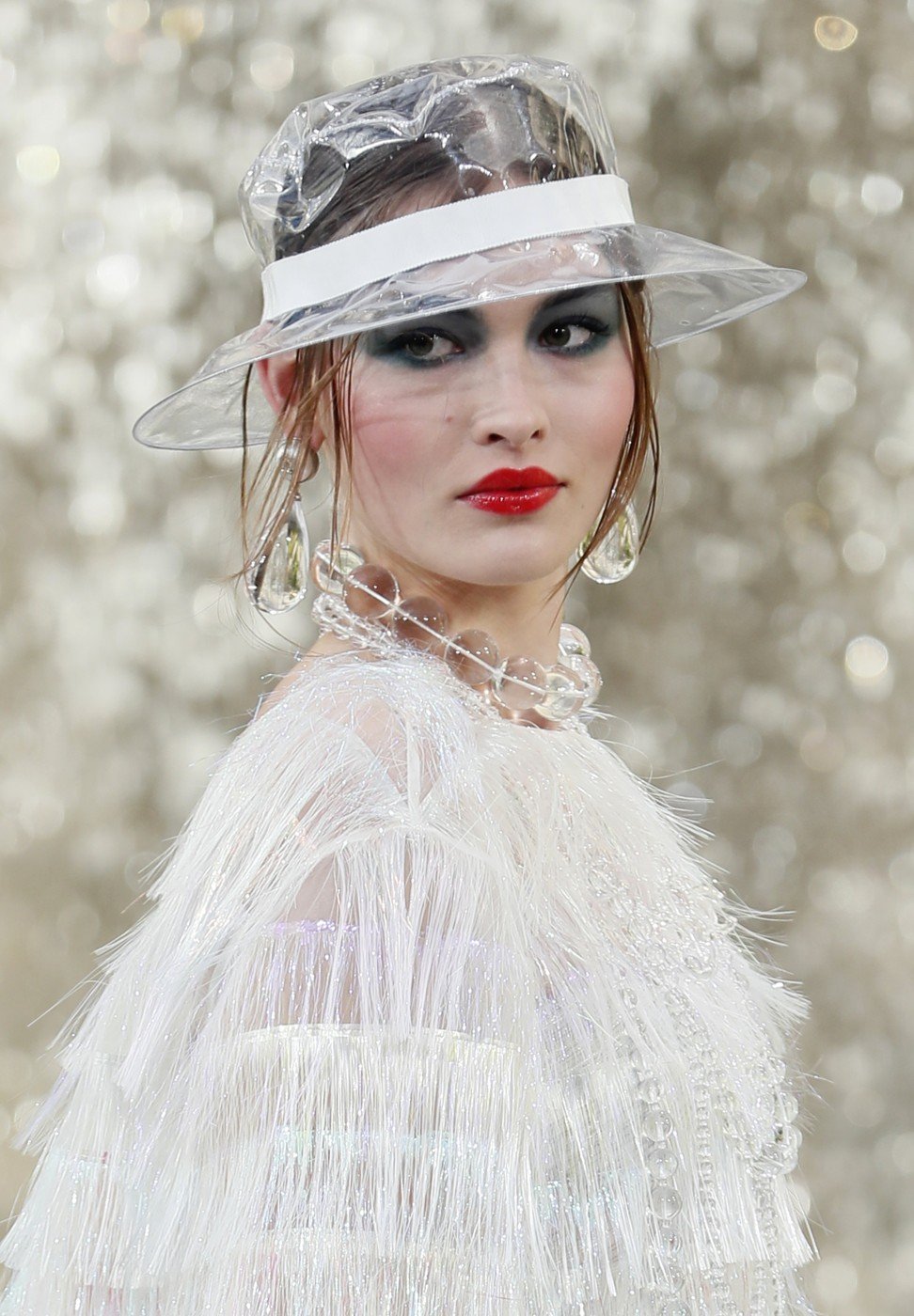 Accessory-wise, Chanel's classic bags, including Gabrielle and Boy Chanel, are now waterproof. New XXL shoppers were adorned with embossed nylon while classic flap bags were embellished with pastel-hued sequins or swathed in rhinestones.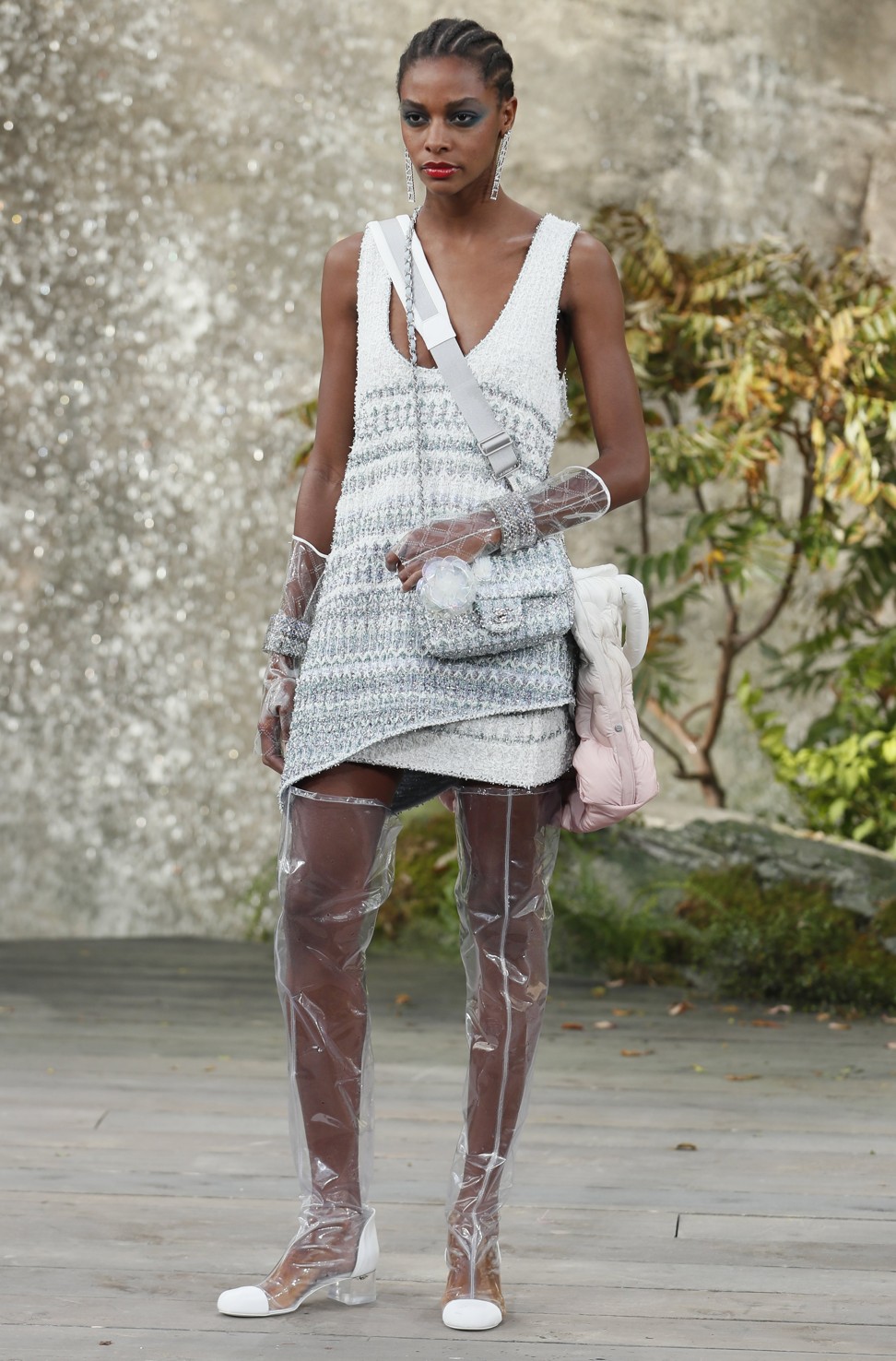 Spotted in the front row were Chanel's celebrity patrons, such as K-pop idol G-dragon, Chinese model Liu Wen and actresses Monica Bellucci, Clémence Poésy and Cindy Crawford.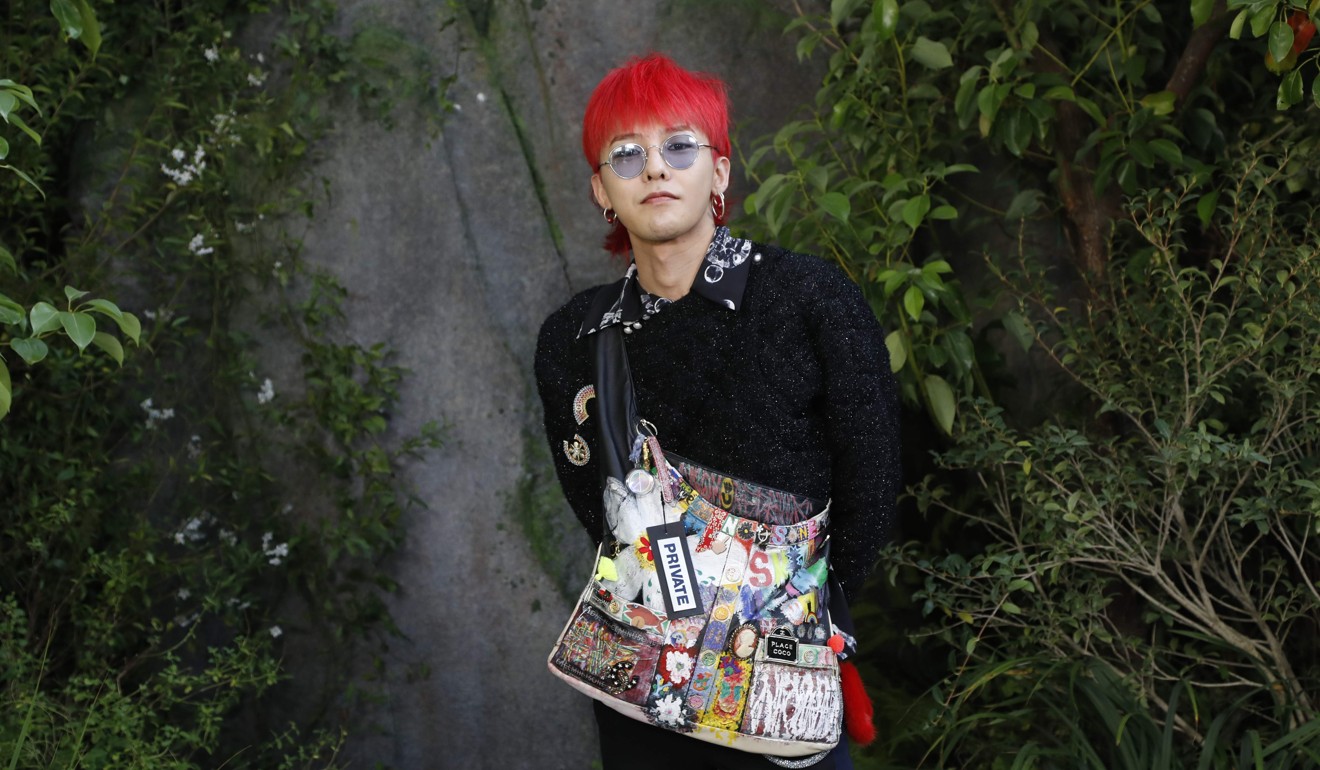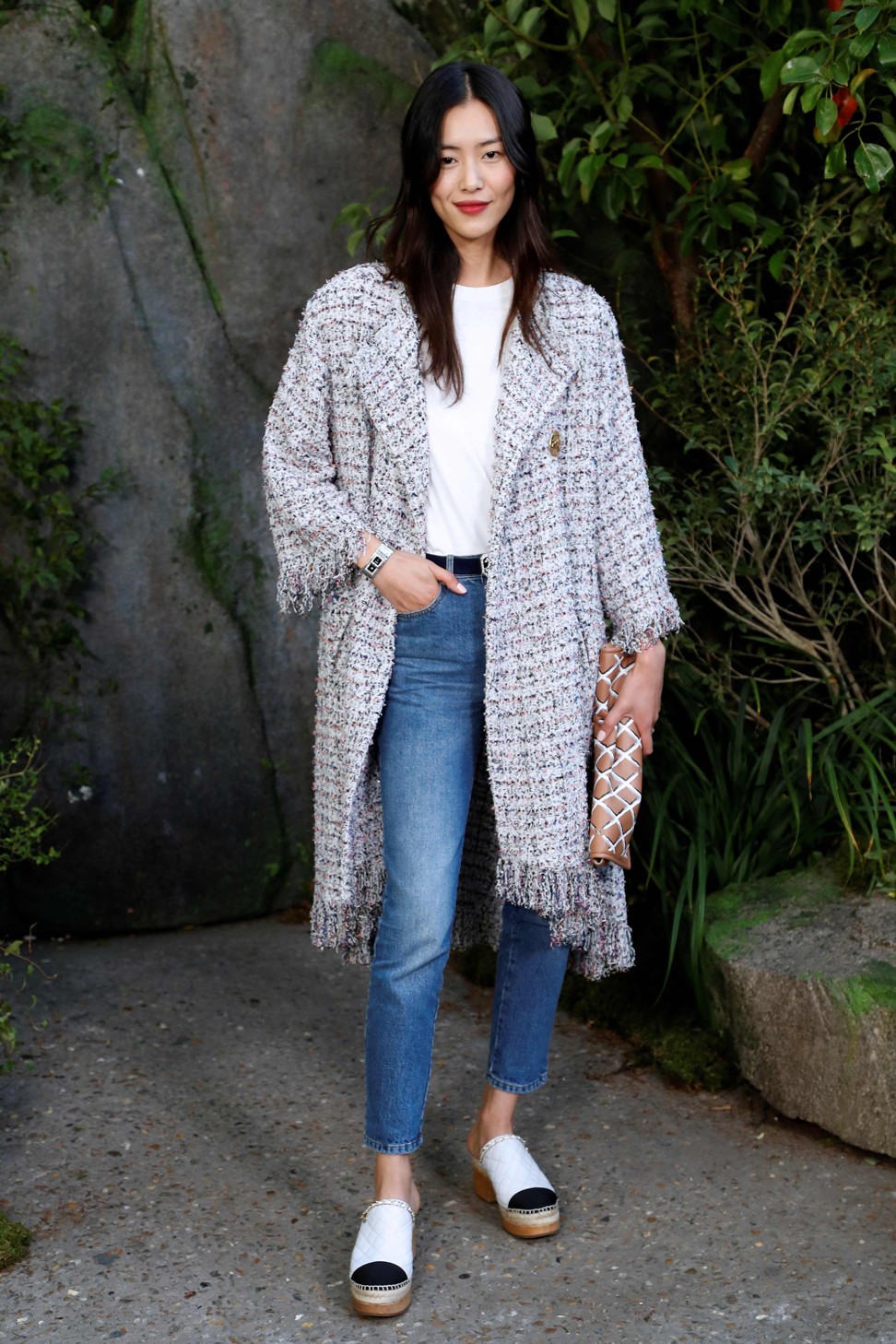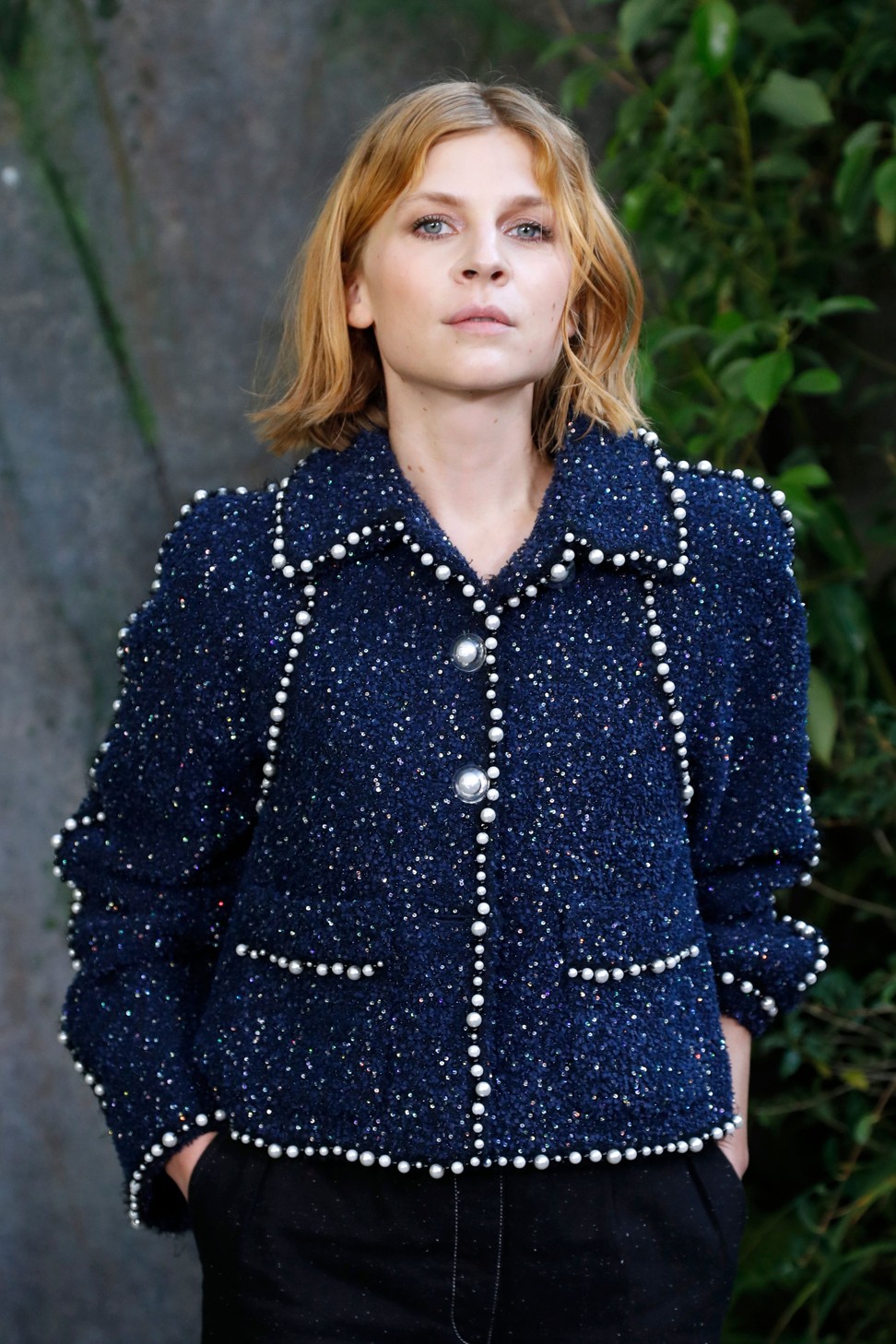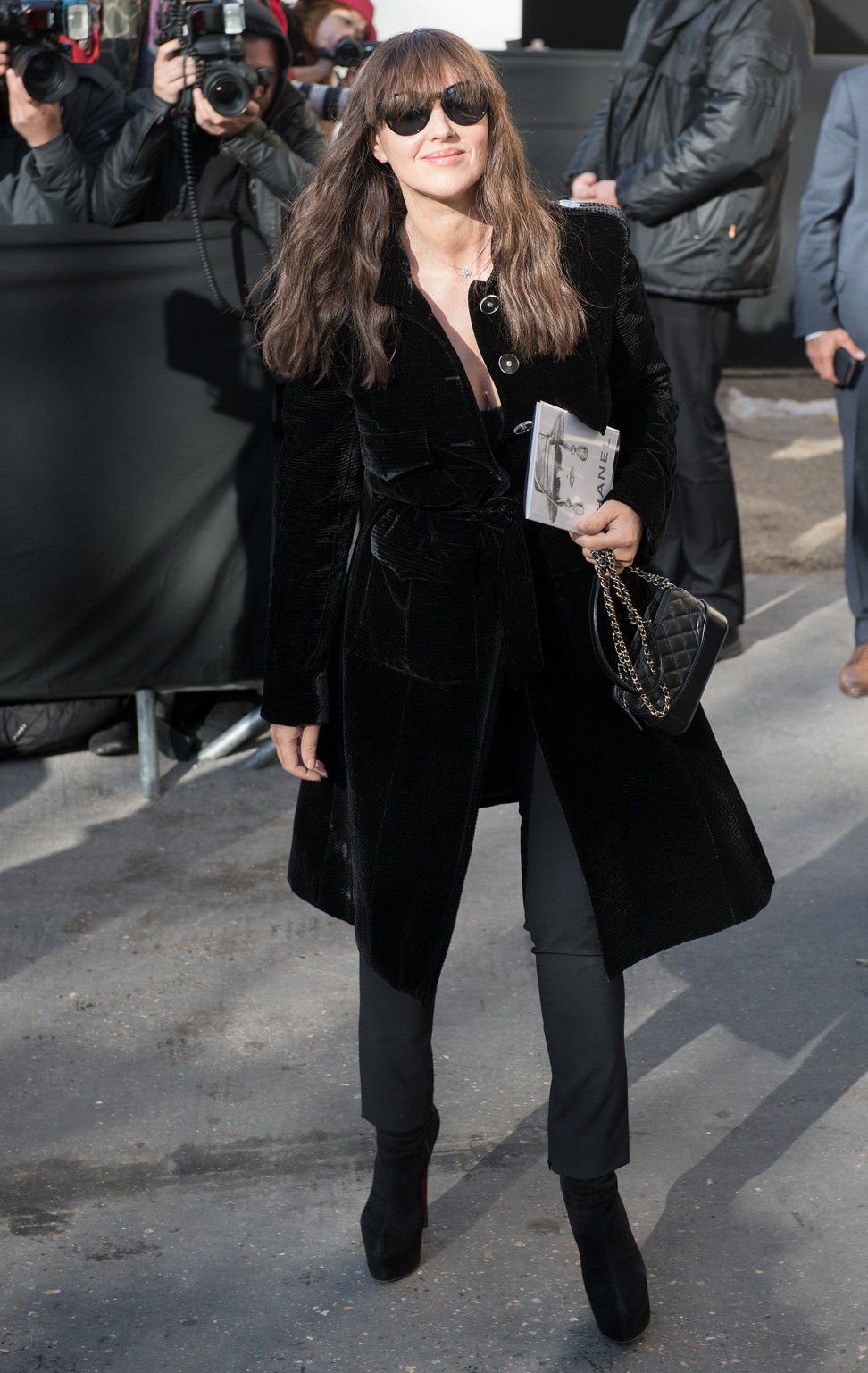 WATCH THIS SPACE
STYLE is on the ground at this season's Paris Fashion Week. We'll be bringing you sneak previews, exclusive interviews, designer debuts and street style stars
Live Instagram updates from Paris Fashion Week
For more on Paris Fashion Week SS18, follow STYLE on Facebook, Instagram and Twitter