Nicolas Ghesquière has already taken fans on a globe-trotting journey from Rio to Kyoto with his collections. For the spring/summer 2018 season, however, he travelled back in time – and the result exceeded expectations.
The show took place at the Louvre's newly opened Pavillon de l'Horloge, which was once part of a medieval fortress. Models were followed by the gaze of the Great Sphinx of Tanis a sculpture dating back to 2600BC.
Inspired by 18th-century French aristocratic garments Ghesquière gave Brocade riding jackets, leg-of-mutton tops, and hook-and-eye closure a modern treatment, creating a dynamic yet casual collection with abundant intricate details.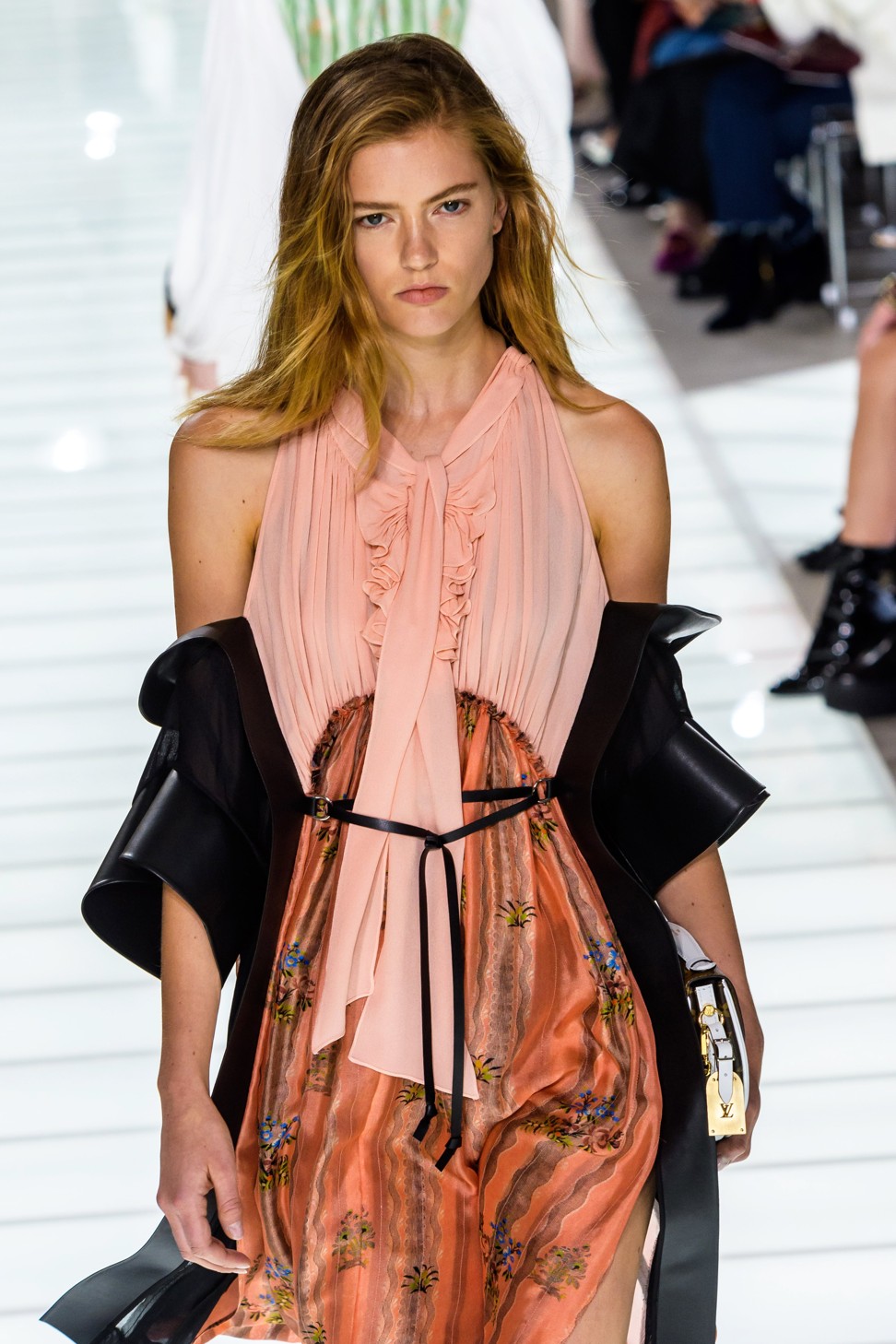 Louis Vuitton's Nicolas Ghesquière loves his creative freedom – and so do we
Youthful elements are aplenty in the collection: embroidered jacquard riding jackets were matched with sporty silk boxers in pastel pink or blue, elaborately embellished brocade vests were matched with patent leather trousers with hems rolled up, while skirts adopted a bell shape silhouette with dropped waistline for a more casual look.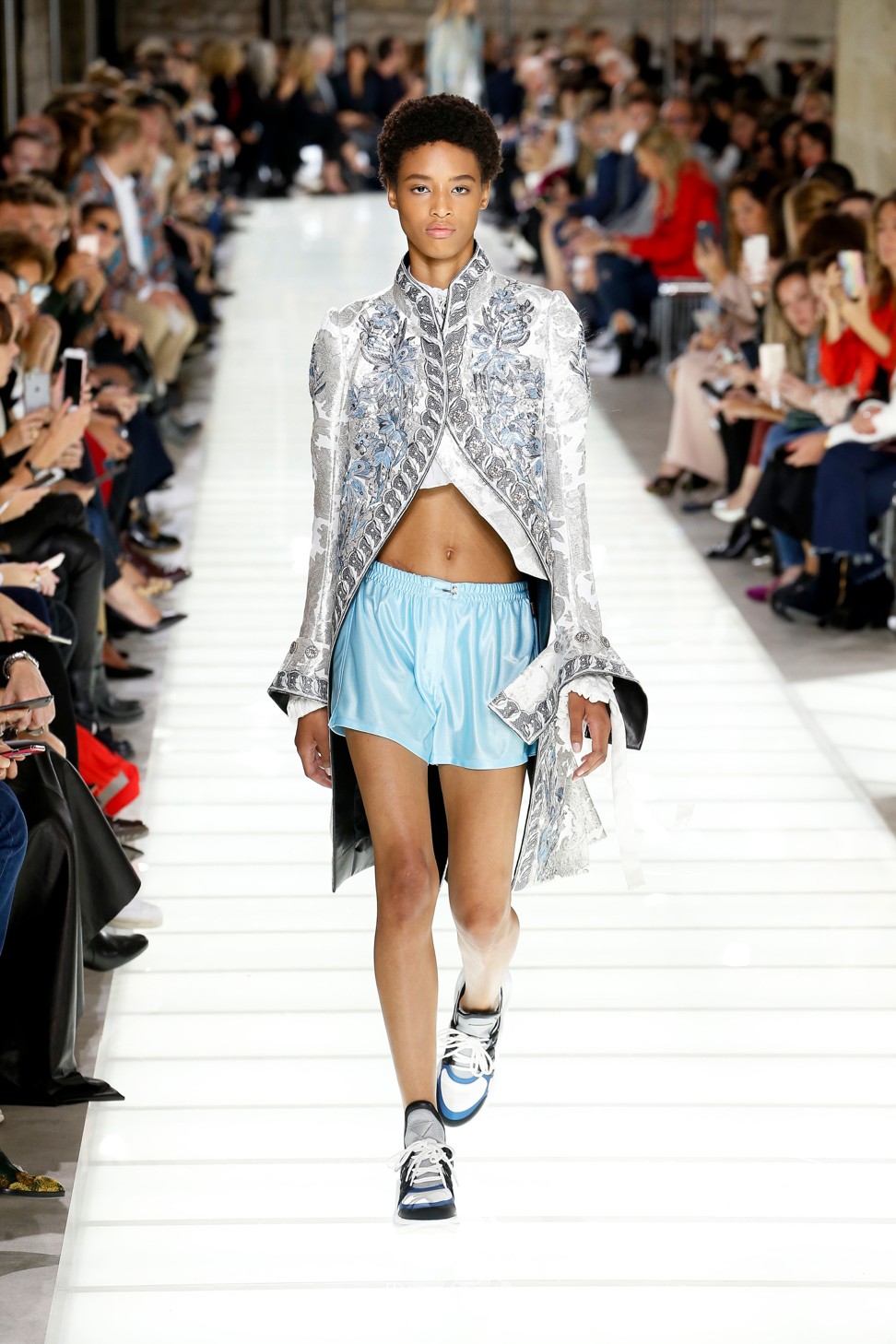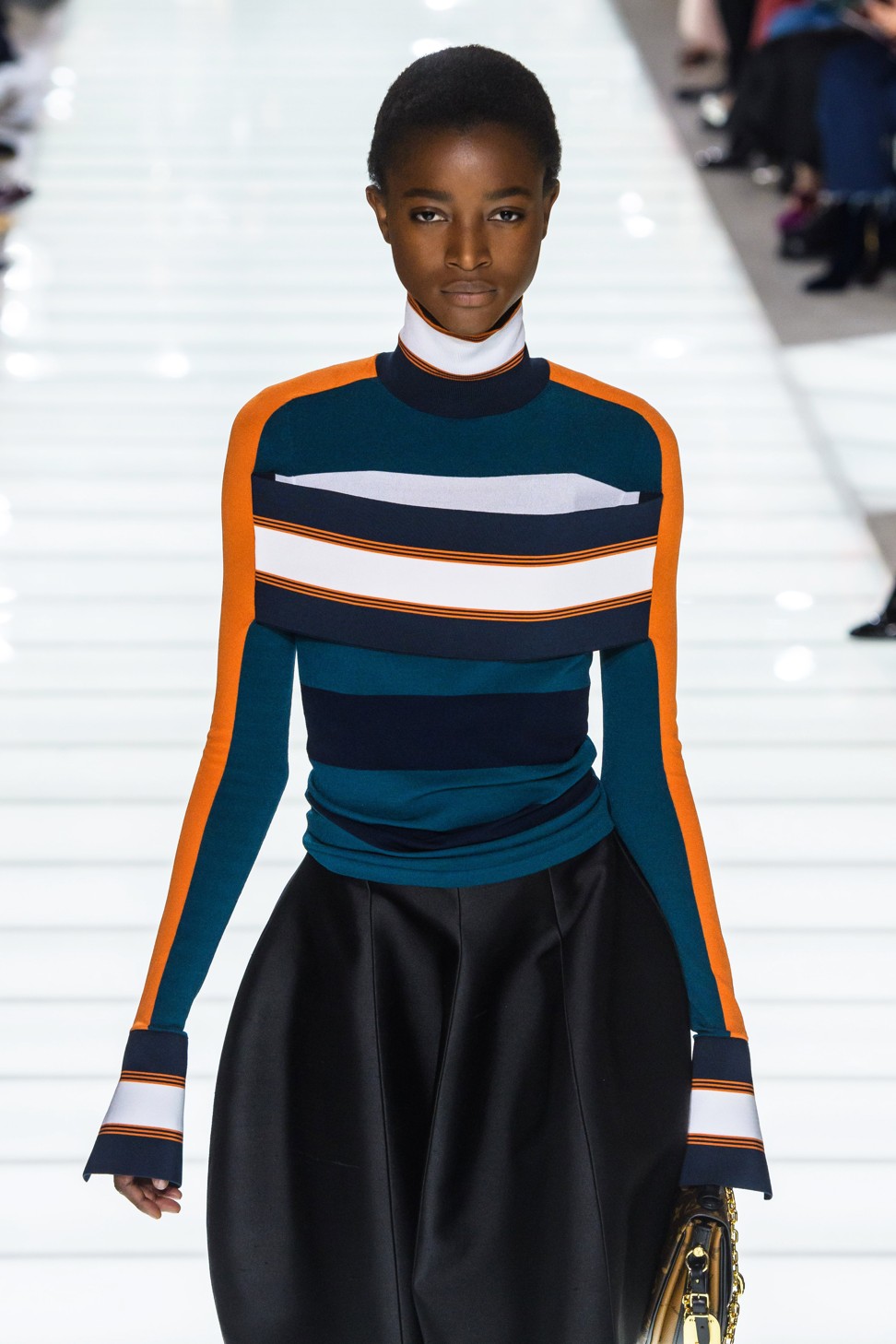 An avid science fiction fan, Ghesquière also referenced pop culture influences by featuring Netflix's Stranger Things on a T-shirt.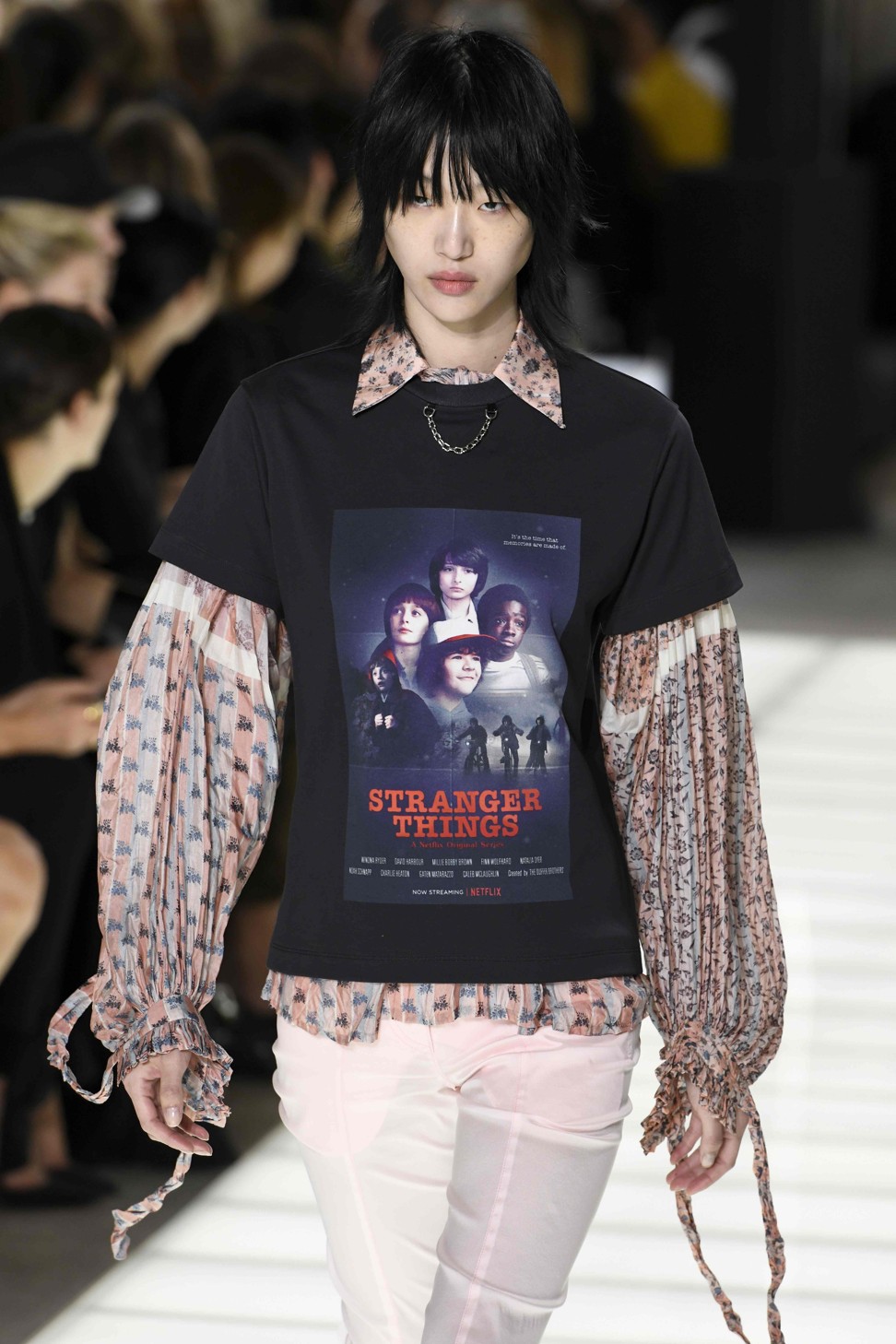 Almost all the looks were matched with runners: a new sneaker style that will soon be gaining a huge waiting list.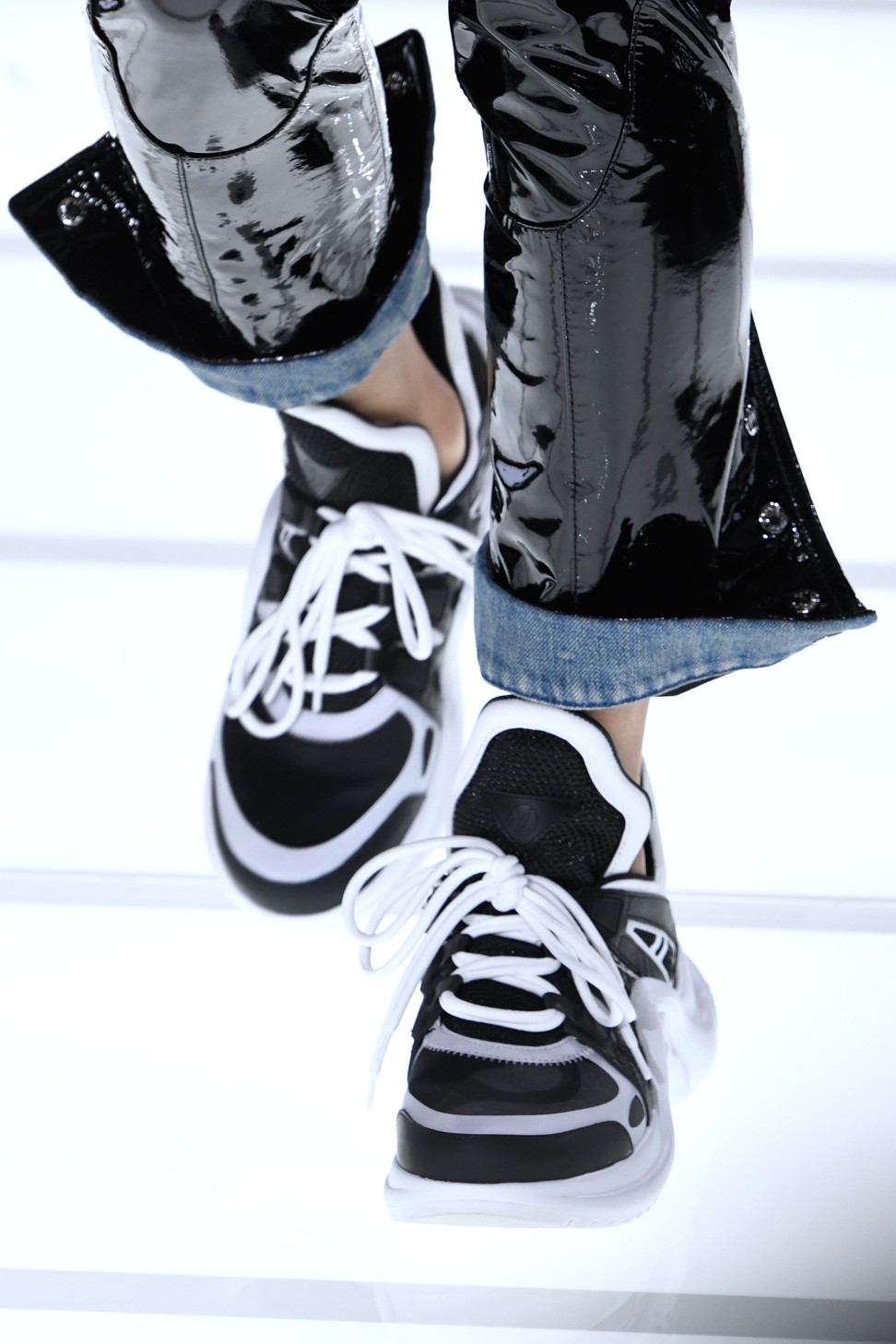 Louis Vuitton ups its presence in the sneaker market with new runners
Accessories in the collection included exotic leather boxy bags joined with PVC backpacks and Petite Malle got update to appeal to Vuitton clientele both young and veteran.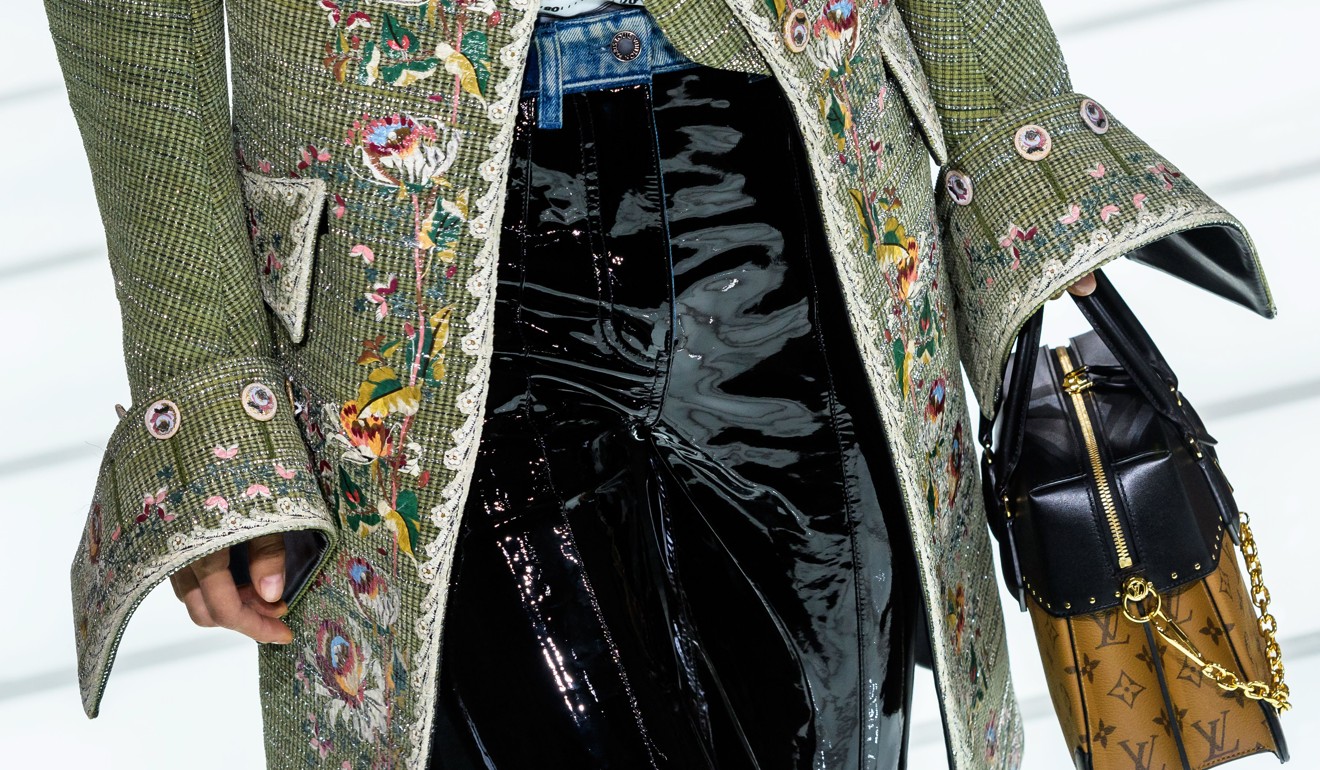 As Ghesquière received a standing ovation from the crowd, which included Cate Blanchett, Julianne Moore and Jaden Smith it's without a doubt that fashion's golden boy is having the time of his life at Vuitton o'clock.