If you want to add a sophisticated touch to your wrist, luxury house Gucci has just the thing for you. The new G-Frame timepieces feature a bold chain or straps with multiple loops.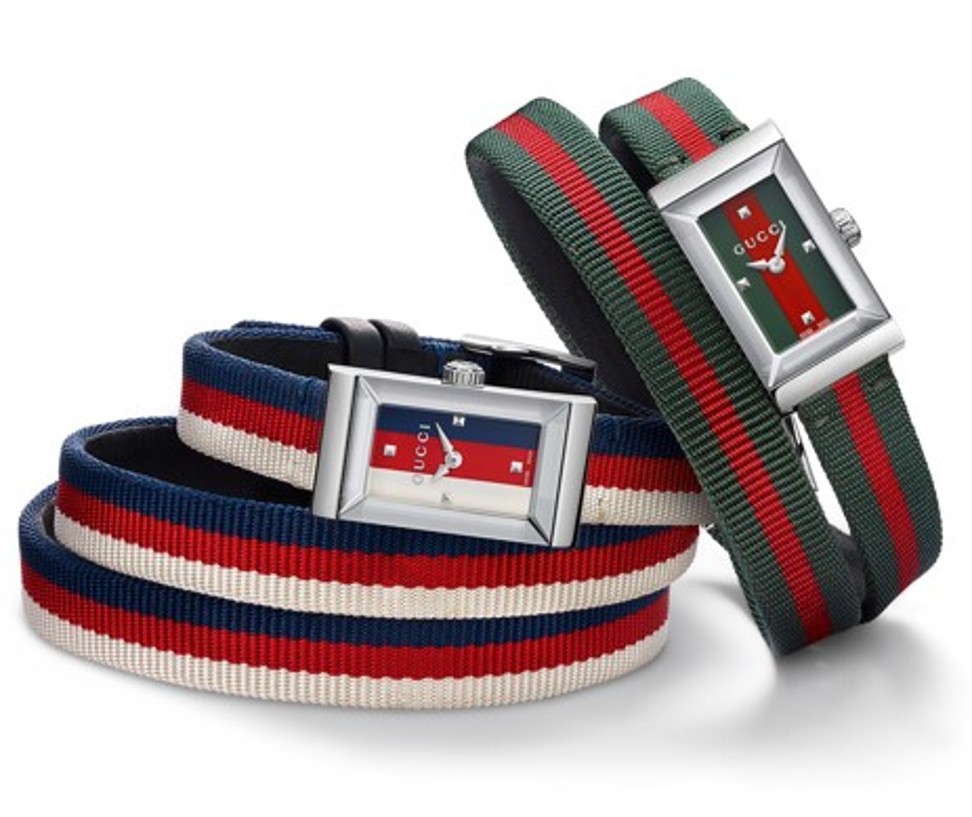 The petite rectangular watch has an innovative design which captures the brand's energy.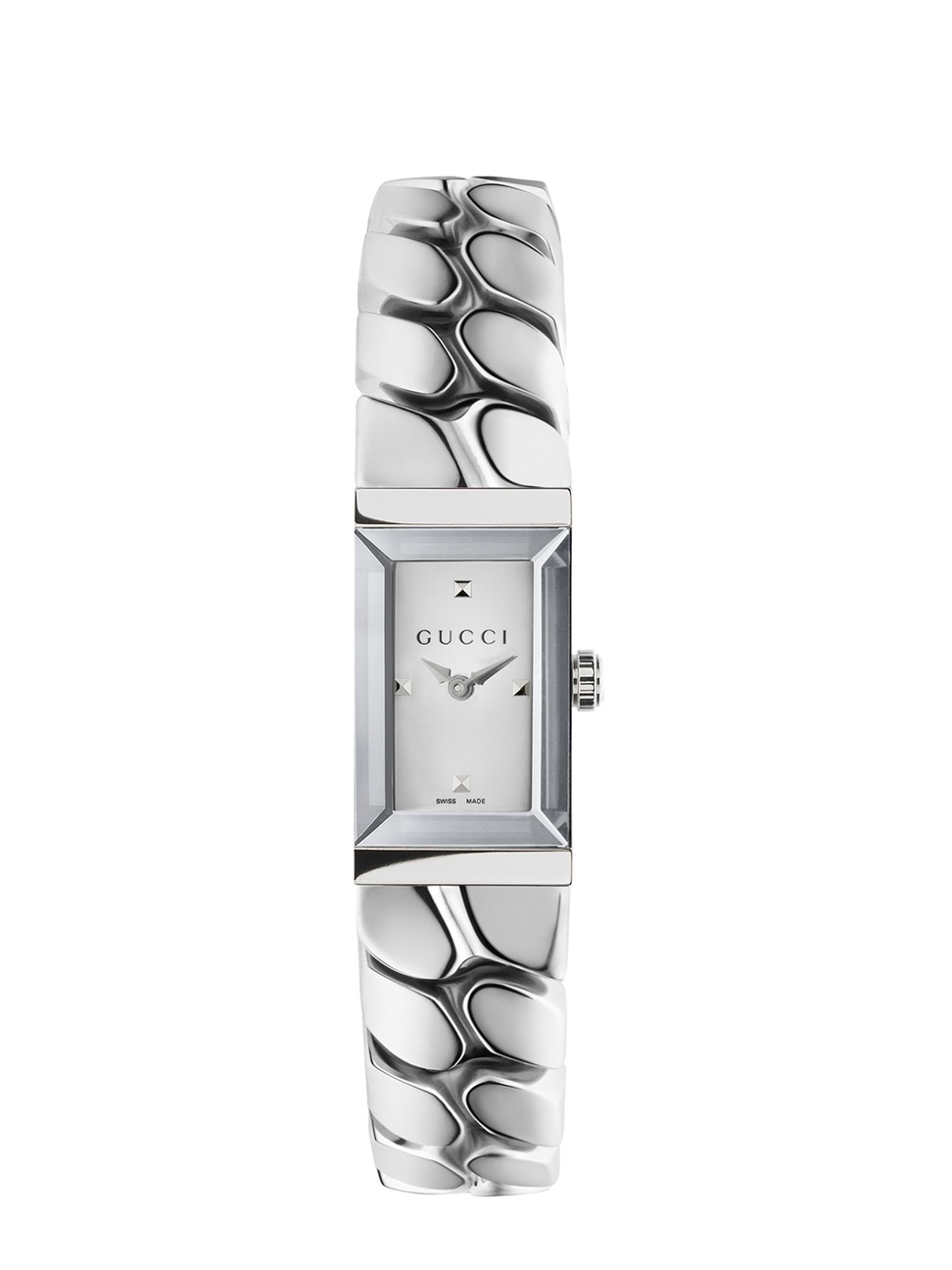 This Swiss-made collection comprises three chic and feminine models. Not only does the watch come with eye-catching multiple tri-coloured Gucci web nylon straps, it also comes with a chain and a special lizard-skin variant.