Olivier Theyskens has pretty much done it all. The Belgian fashion designer has launched his own brand and dressed Madonna. He has taken the design helm at established fashion houses, and has won a few accolades, such as CFDA's International Award, along the way. After a short break from the fashion scene, Theyskens is back to revive his own brand, and it's better than ever.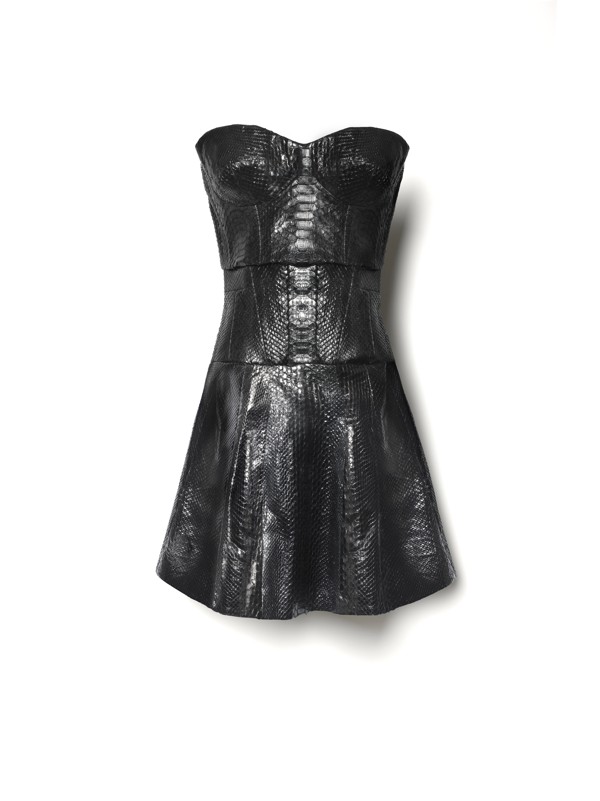 "My experiences working for other brands –[learning] their structure and ways of working – have given me a lot of references," says Theyskens, as we sit down for our interview in his showroom in Marais, Paris. "Now I'm making my own decisions. I feel it's the right thing to do."
After leaving New York contemporary brand Theory in 2014, Theyskens fell out of the fashion spotlight until last year when he decided to bring back his namesake label, partnering with LVMH alumnus Maximiliano Nicolelli as chief executive.
Now running his independent brand, Theyskens says the key is to trust his instincts.
"What's important for me is to do what I feel I should be doing without questioning it. That to me is quintessential to the notion of freedom," he says. "When I look back, there had not been a second when I was feeling constrained. It has much to do with my personality too. In many situations, I find a way to get out of constraints."
The designer made his comeback debut during Paris Fashion Week last year. His return to Paris was a welcome fête among critics and buyers. The designer, once heralded as fashion's favourite "Gothic Prince", has brought back iconic looks that are unmistakably his.
Theyskens' eerily beautiful aesthetics were everywhere, from the long and lean dresses featuring high slits, oversized T-shirts fastened with his signature hook-and-eye closures, and lingerie-esque slips accented with delicate embroideries.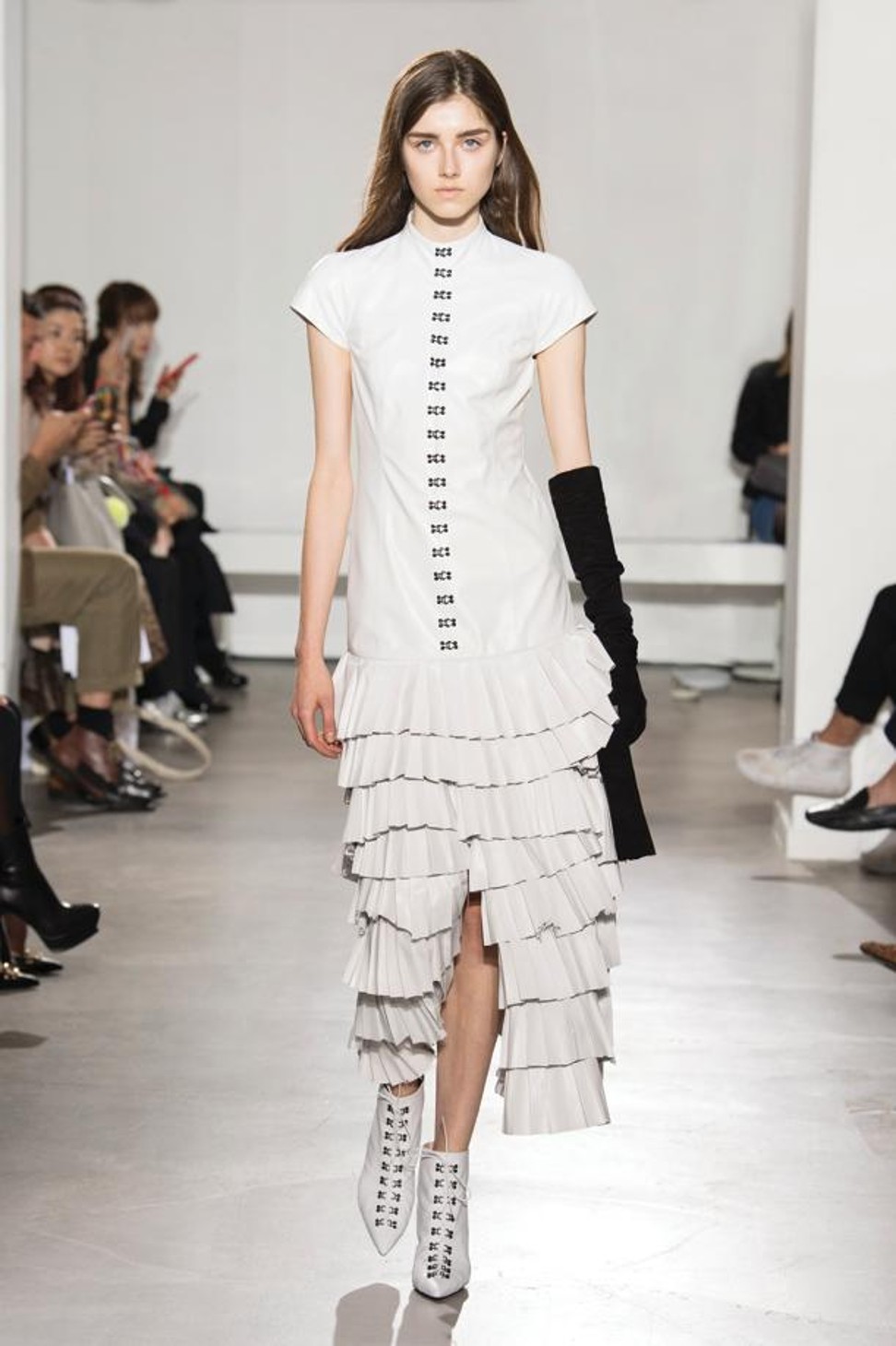 "I focus on how to do the best I can, in terms of the quality of the materials, the design and the idea," he says.
Louis Vuitton's Nicolas Ghesquière loves his creative freedom – and so do we
Luxurious fabrics, from satin to silk to chiffon and velvet, have always been highlighted in Theyskens' designs. To achieve high quality, Theyskens believes that nurturing a long-term relationship with suppliers is of utmost importance. He works with top-notch Italian mills that focus on natural fabrics, such as silk, lace and cashmere. For his first comeback collections, Theyskens didn't shy away from his signature styles, such as the Victorian-inspired dresses, horse-riding jackets or the sexy little black dresses with hook-and-eye closures. He has also expanded into footwear with a series of sleek pointed-toe boots.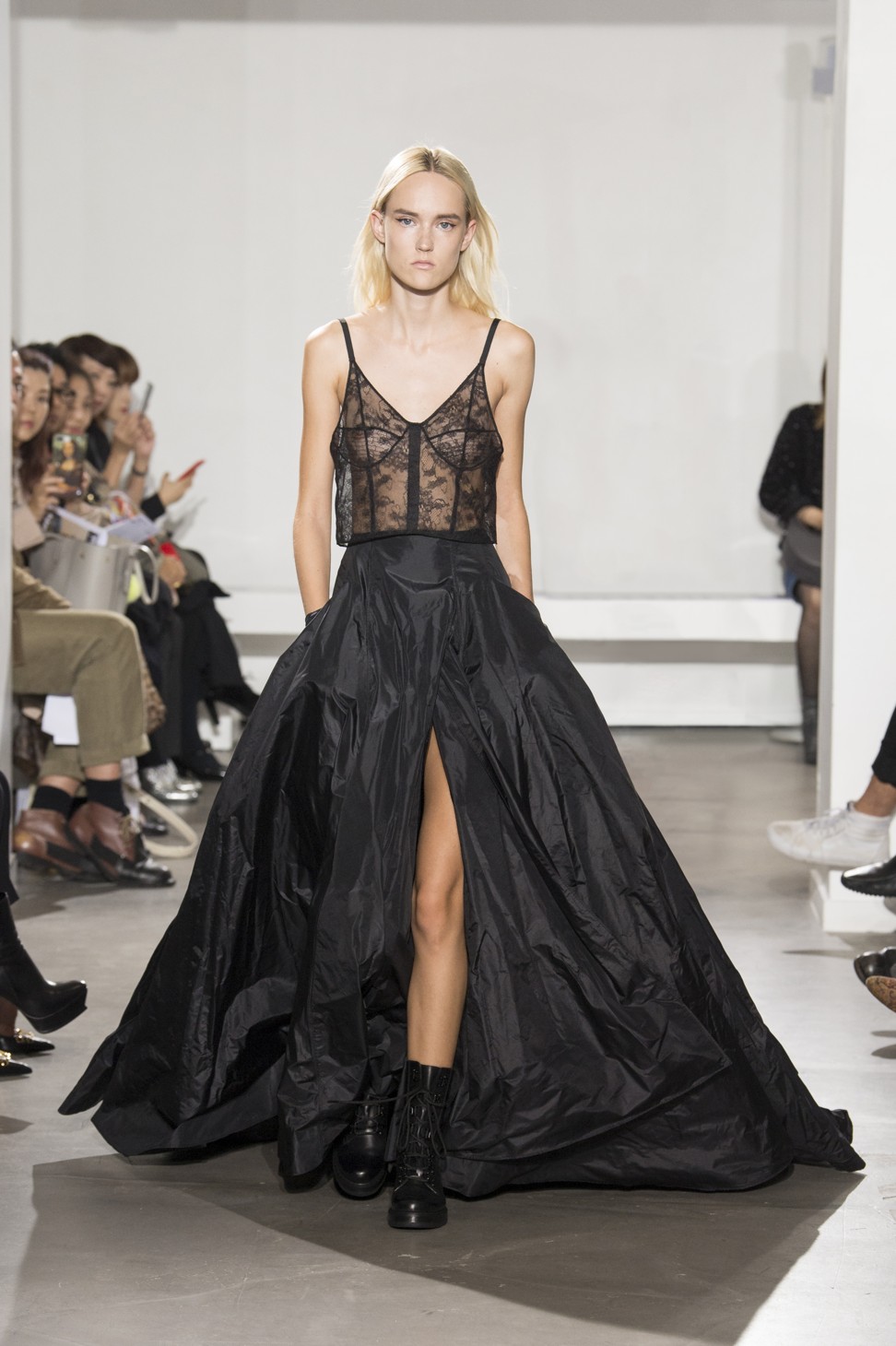 "It's important to let the [essence] of your creative expression shine through," he says. "I also like to surprise people. It's important not to be shy and be more focused on making good [designs]."
What's important for me is to do what I feel I should be doing without questioning it. That to me is quintessential to the notion of freedom
The evolution of Theyskens has been documented in an exhibition titled "She Walks in Beauty". The exhibition opened in Antwerp's MoMu museum in October and will run until March next year. It features his works since 1997 and covers his work with different brands. The showcase, of course, includes the crown jewel – a Victorian-inspired yellow satin coat dress worn by Madonna in 1998 when Theyskens was 20, and which brought him overnight success.
Looking back, Theyskens is grateful for the opportunity that opened many doors for him, but today he's careful with capitalising on celebrities and digital influencers.
"Now I'm more interested in activists than influencers," he says. "I wish that people do not need to be influenced. As a designer, I prefer to make my own propositions, and when women see my clothes, they'd know if there's something that would work for them."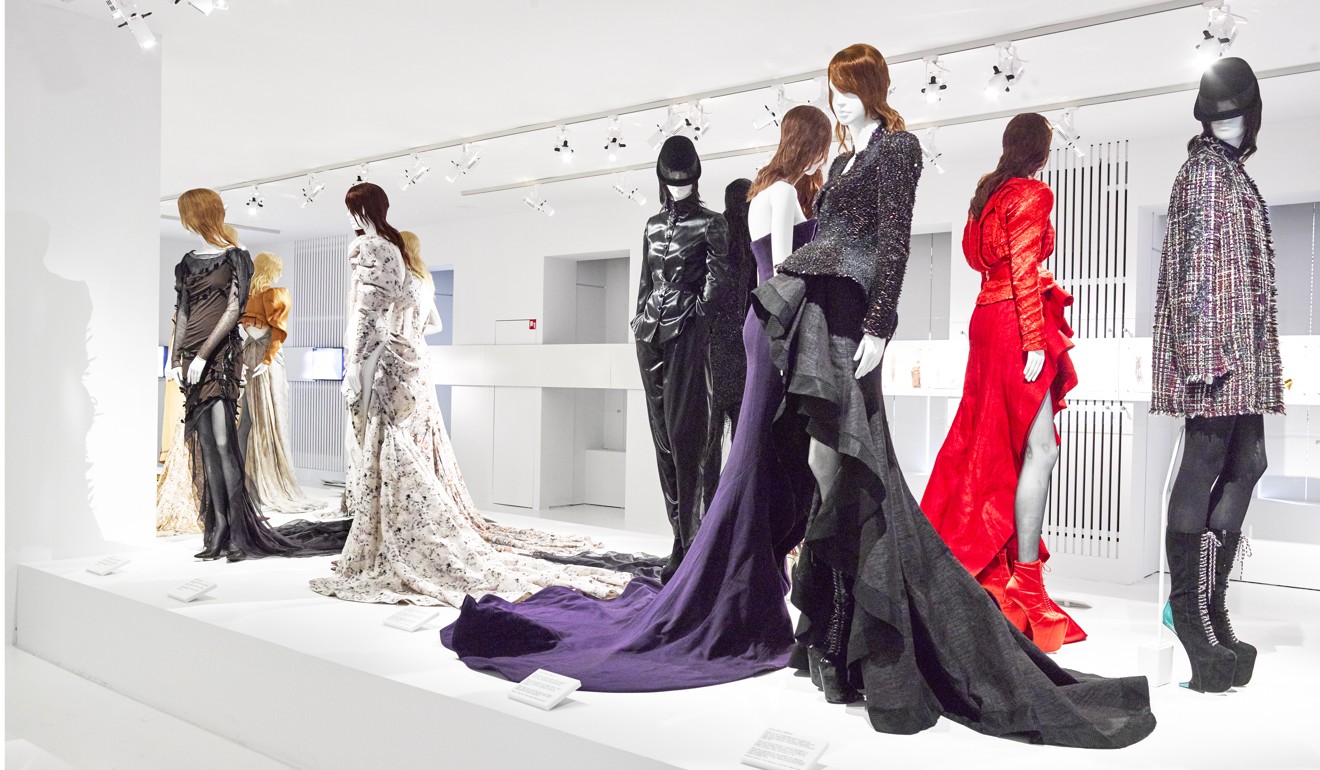 Stella McCartney's eco-friendly fashion is fuelled by her innovative and tenacious spirit
Theyskens, who has just turned 40, has been in the trade for half of his life. Growing up in Brussels, Theyskens found his passion for fashion early on. He studied fashion design at the Belgian capital's La Cambre in 1994 and dropped out of its fashion school in 1997 to start his own brand.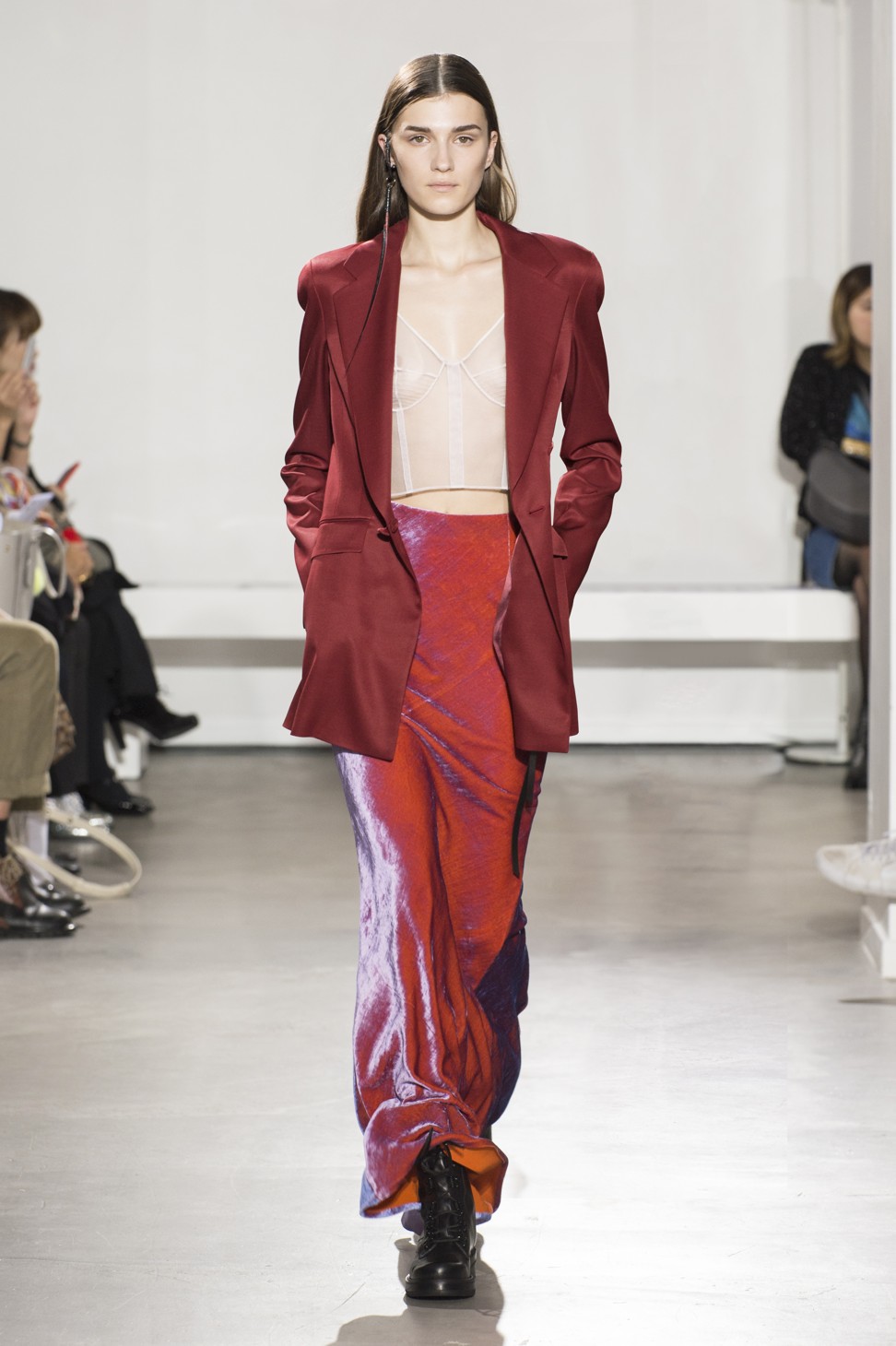 "I knew I wanted to be a fashion designer when I was seven," he says. "I've never questioned myself."
Theyskens' breakthrough came at the age of 20. He was hailed as one of fashion's biggest rising stars and soon caught the attention of established luxury houses. In 2002, Theyskens took the creative helm at French heritage brand Rochas. During his time with Rochas, Theyskens revitalised the brand with a new silhouette that's French-inspired yet modern and elegant. His creations won him a following of celebrities, such as Nicole Kidman and Kirsten Dunst.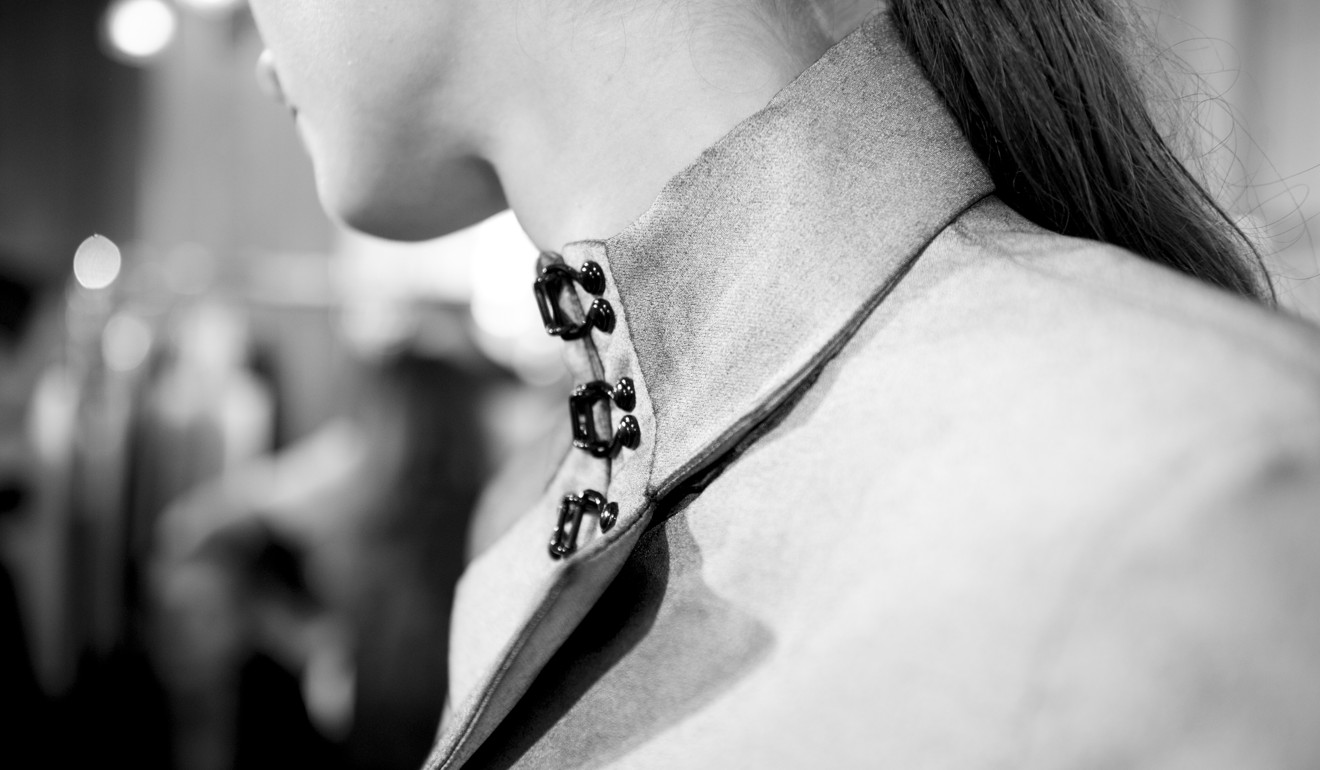 After four years at Rochas, Theyskens moved on to become the artistic director at Nina Ricci and opted for a younger image for the brand.
Theyskens' recent outing brought him from Paris to New York, where he was tapped by contemporary fashion label Theory to design a capsule collection called "Theory by Olivier Theyskens" in 2010. He was later appointed the creative director of the brand.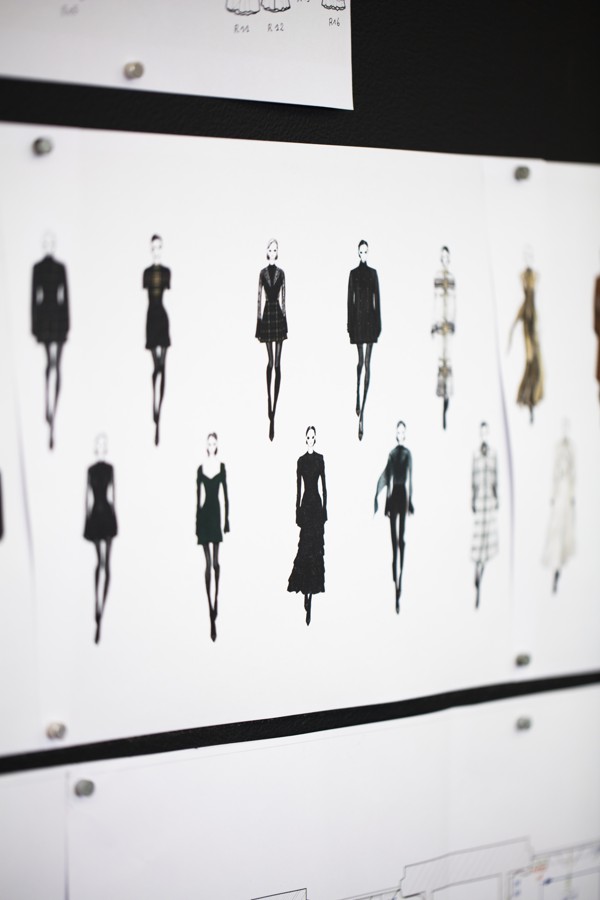 Now that Theyskens has rejuvenated his label, he is ready for new challenges. "I wanted to restart by doing a well-edited collection, not too big but with extremely well done and sophisticated clothes that reflect my designer's point of view," he says. "It's important to me that the collection is clearly positioned as high-end ready-to-wear.
But the designer is not accustomed to fast fashion and the digital revolution.
"Sometimes I wonder if I'm working against the [mainstream trend]," he says. "But all I can do is to really focus on my vision." Although already equipped with an impressive portfolio, it seems the designer is nowhere close to the finish line.