This Monday, The Business of Fashion (BoF) released its Global Fashion School Rankings. It is the third year that BoF has put together the list, which is one of the few attempts at ranking fashion schools with a detailed methodology.
Surveys are conducted with more than 10,000 current and past students from 73 participating institutions around the world, and feedback from over 75 human resources professionals and 73 fashion academics is collected.
For those who want a head start in the runway business, here are the top five undergraduate programmes in fashion you need to keep tabs on:
1. Central Saint Martins (UK)
The fabric of Central Saint Martins is woven from Saint Martin's School of Art and the Central School of Art, when these institutions were one in 1989.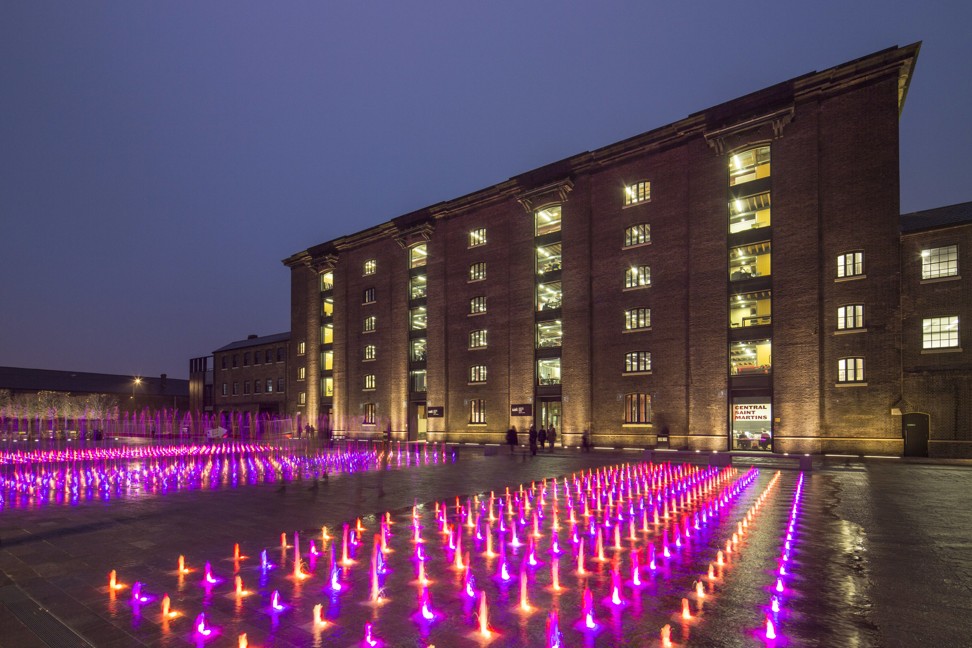 As one of the six colleges within University of the Arts London (UAL) with a star-studded assemblage of alumni under its wing, the college has topped this list for the third year in a row. They also topped the list for both undergraduate and graduate fashion programmes for two years running.
Notable alumni: John Galliano, Stella McCartney, Alexander McQueen, Lotta Volkova
Stella McCartney's eco-friendly fashion is fuelled by her innovative and tenacious spirit
2. Parsons School of Design (US)
Parsons School of Design is back on the charts this year, moving up three places to first runner-up. The first school in the US to offer programmes in fashion design, advertising, interior design and graphic design, Parsons resides in the vivacious urban art scene in New York City. As part of The New School, Parsons boasts an impressive student-teacher ratio of 10:1 and a flexible curriculum structure.
Notable alumni: Tom Ford, Marc Jacobs, Donna Karan, Alexander Wang
3. Royal Academy of Fine Arts Antwerp (Belgium)
Founded in 1663 by painter David Teniers the Younger, the Royal Academy of Fine Arts Antwerp is one of the oldest art and design institutes in Europe. Fashion students have to attend weekly classes in life drawing, art philosophy and art history with peers from different programmes in accordance with the academy's cross-disciplinary approach in education.

Notable alumni: Haider Ackermann, Ann Demeulemeester, Peter Philips
Renault contest challenges Central Saint Martins students to design a car for the future
4. London College of Fashion (UK)
Also part of the UAL is the London College of Fashion, which puts forth a comprehensive spectrum of courses in fashion education, with more than 70 undergraduate and postgraduate programmes. The Student Enterprise Team supports students who set out to build their own businesses or consider a career in freelancing. The school's collaborative placements with firms and tight-knit alumni network also contributed to the three-place rise up in the global rankings (it was ranked 7th in 2016).

Notable alumni: William Tempest, Jimmy Choo, Jonathan Anderson
How young Chinese fashion designers are making their mark in the global industry
5. Aalto University, School of Arts, Design and Architecture (Finland)
The School of Arts, Design and Architecture descends from Craft School founded in 1871, and was formed in 2012 at the mergence of the then School of Art and Design and the Department of Architecture at the School of Engineering. Though petite in school size – with fewer than 200 full-time students across the Bachelor's and Master's programmes – the school has grown to become the largest in its field in the Nordic region.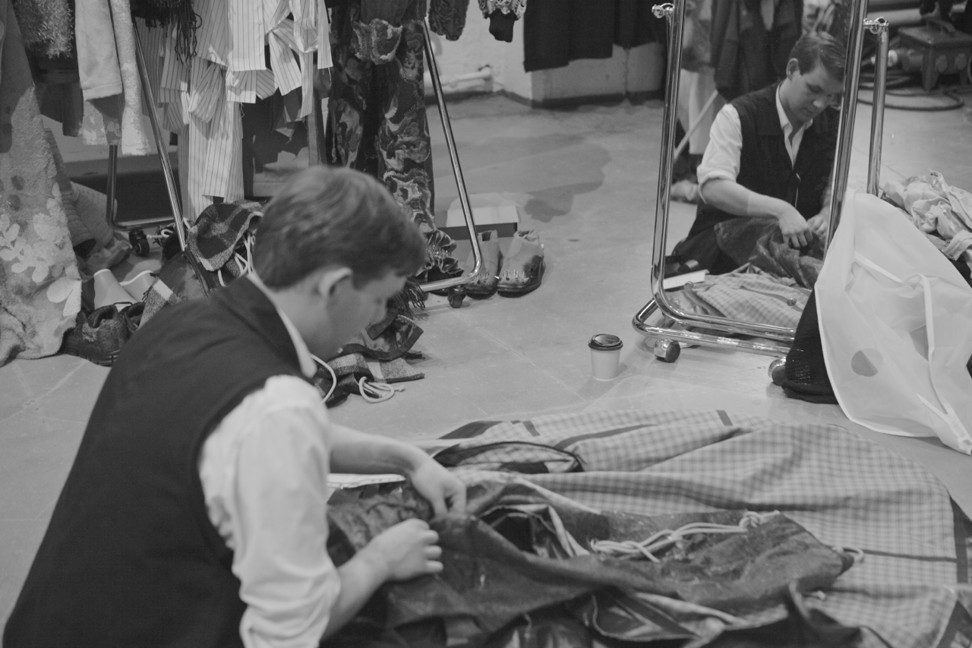 Notable alumni: Vuokko Nurmesniemi, Paola Suhonen, Kirsti Rantanen
Three major factors were scrutinised when the analysts at BoF compiled the rankings, including "global influence" (30 per cent), "learning experience" (35 per cent) and "long-term value" (35 per cent) of the schools.
"Global influence" takes into account the schools' reputation, acceptance rate and average number of international fashion awards received per student, while "learning experience" reviews the resources provided to students and the diversity of the student body. "Long-term value" looks at how well an institution prepares its students for a career in the fashion industry, based on the employability and rates of alumni.
Full ranking of undergraduate programmes in fashion:
1. Central Saint Martins (UK)
2. Parsons School of Design (US)
3. Royal Academy of Fine Arts Antwerp (Belgium)
4. London College of Fashion (UK)
5. Aalto University, School of Arts, Design and Architecture (Finland)
6. Shenkar College of Engineering, Design and Art (Israel)
7. Fashion Institute of Technology (US)
8. Polimoda (Italy)
9. Kingston University (UK)
10. University of Westminster (UK)
11. Accademia Costume e Moda (Italy)
12. Royal Danish Academy of Fine Arts (Denmark)
13. University of Technology Sydney (Australia)
14. Bunka Gakuen University (Japan)
15. Manchester School of Art (UK)
16. Savannah College of Art and Design (US)
17. Kent State University (US)
18. Academy of Art University (US)
19. RMIT University (Australia)
20. Istituto Marangoni International (Italy)
21. China Academy of Art (China)
22. Stephens College (US)
23. ESMOD International (France)
24. Drexel University (US)
25. Ravensbourne College of Design and Communication (UK)
26. University of Brighton (UK)
27. Whitehouse Institute of Design (Australia)
28. Fashion Design Studio – TAFE (Australia)
29. École de la Chambre Syndicale de la Couture Parisienne (France)
30. North Carolina State University (US)
31. Philadelphia University (US)
32. De Montfort University (UK)
33. HEAD – Genève, Geneva School of Art and Design (Switzerland)
34. University for the Creative Arts (UK)
35. Miami International University of Art & Design (US)
36. Amsterdam Fashion Institute (Netherlands)
37. Fashion Design Institut (Germany)
38. Marist College (US)
39. Manchester Fashion Institute (UK)
40. Edinburgh College of Art (UK)
41. University of Palermo (Argentina)
42. Istituto Europeo di Design (Italy)
43. Middlesex University (UK)
44. Winchester School of Art, University of Southampton (UK)
45. College of Human Ecology, Cornell University (US)
46. Nottingham Trent University (UK)
47. Ryerson University School of Fashion (Canada)
48. Berlin University of the Arts (Germany)
49. Virginia Commonwealth University (US)
50. Otis College of Art and Design (US)