Today, fashion tends to gravitate towards the more casual attire, and now there are things such as luxury tracksuits. With the rise of the social media, tech giants and global warming, the workplace has become a more casual place where one can find beanbags and sleeping pods which aim to promote a fun and care-free work environment.
In Hong Kong, the weather is hot and the suit is sometimes viewed as old-fashioned and impractical. But I disagree. The modern suit was invented some 200 years ago, and little has changed apart from slight variations. It is still the norm for business and politics, and for many professionals.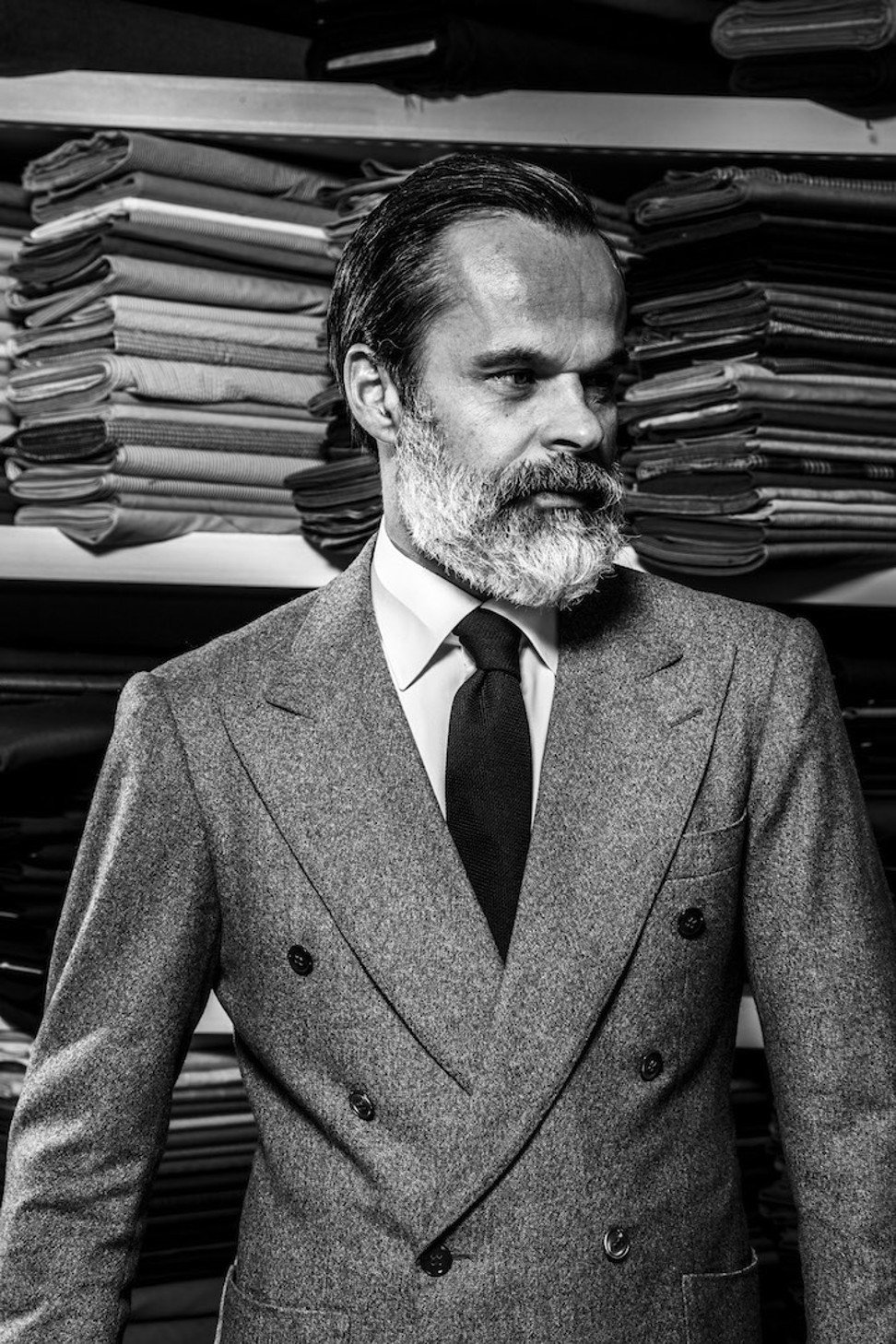 I think there are very few arguments against the suit. A finely tailored suit is timeless, elegant and empowering. A suit shows respect, confidence and masculinity. It gives you a sense of occasion; it's like a uniform to remind you to behave in a certain way. You feel ready to take on the world.
So what makes a good suit? I usually break it down to four things:
Style: refers to the cut, the silhouette of the suit, the curve or shape of the lapels etc
Fit: how this garment fits your body, how it sits on your shoulders, and how it makes you feel comfortable while creating flattering lines.
Quality: can be hard to define, but it is about all the work that goes into creating the core of the suit, and the accuracy that goes into the finishing.
Details: these are mostly aesthetic details, such as the hand-sewn button holes, beautifully stitched seams and buffalo horn buttons.
There are many professions or occasions that do not require someone to wear a suit. Fashion is about people and place. You should dress properly in certain places with certain people. Being well-dressed is a pleasure too.
The same principle can be applied to casual attire, which can make you look smart, whether it is causal Friday, on the beach or on a plane.
An alternative to a suit is a sports jacket or a blazer. The navy blazer is to men what the little black dress is to women. It is timeless, versatile and looks great on most people.
What makes for the perfect suit? Luigi Solito, master tailor of Italian bespoke suit-maker Sartoria Solito, shares his thoughts on suiting up in style:
What wardrobe staples should every gentleman have?
The sports jacket matched with different trousers will perhaps become the office attire of the future as more people move away from the suit.
This could become my favourite style because you can dress up or dress down with a navy blazer. The most formal combination would be to match the navy blazer with a shirt and tie and grey trousers.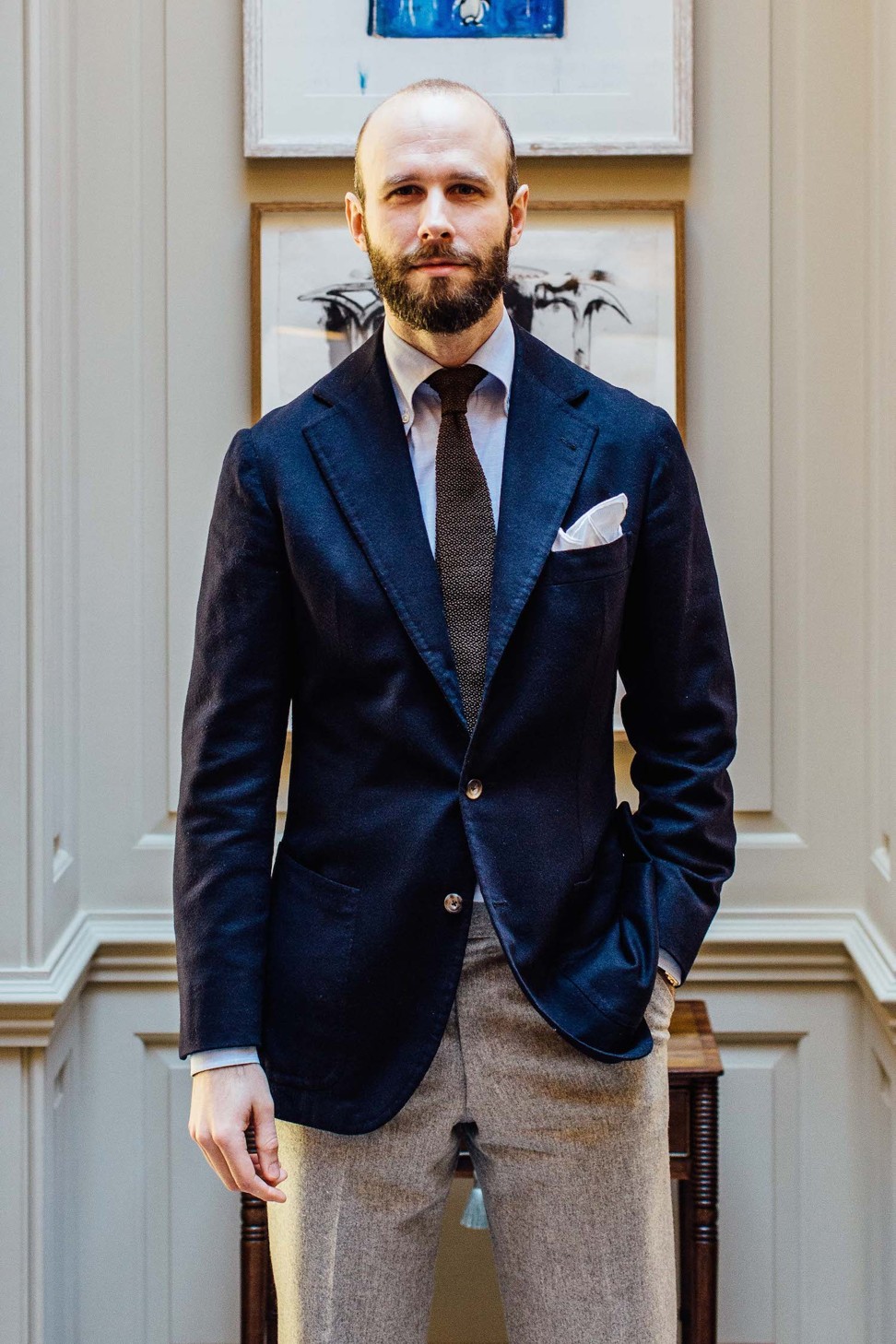 Suit up or dress down - the wardrobe essentials a gentleman needs for every occasion
For a more casual look, you can substitute the grey trousers with beige chinos or jeans. You can wear a shirt without a tie, and wear white sneakers instead of leather shoes. Any of these items can be replaced and you can get a different look effortlessly.
Of course, there are other ways to achieve a casual look by applying these sartorial rules. However, I would say that putting on a suit and a tie is the first serious step in life.