Back in Hong Kong for the first time in three years, Giuseppe Zanotti graced the eponymous brand's flagship store as it launched a spring/summer 2018 collection.
We caught up with him to talk shoes, stars and style.
How would you describe the Zanotti woman?
She is never satisfied; she loves to wear something new all the time. I design for 800 models every season, and I try to satisfy every woman. These women may like to wear flats, sandals or sneakers during the day, and in the evening they may want to transform themselves into a super impressive, super sexy woman. The Zanotti woman is also sensitive, and not vulgar. She likes to be feminine. Most importantly, she is never satisfied.
Are you ever satisfied [with your collections]?
Not really. After I design a collection and I'm super happy and excited, I immediately want to do something new. I may love the shoes and the vision, but then I need to find something else. It's crazy. It's like an obsession – to create something new. It's difficult to find perfection in shoes. It's a crazy animal to control. It's also my personality. I like to grow all the time. It's been 35 years in this job, but I still feel like a kid all the time in that I need to find something new.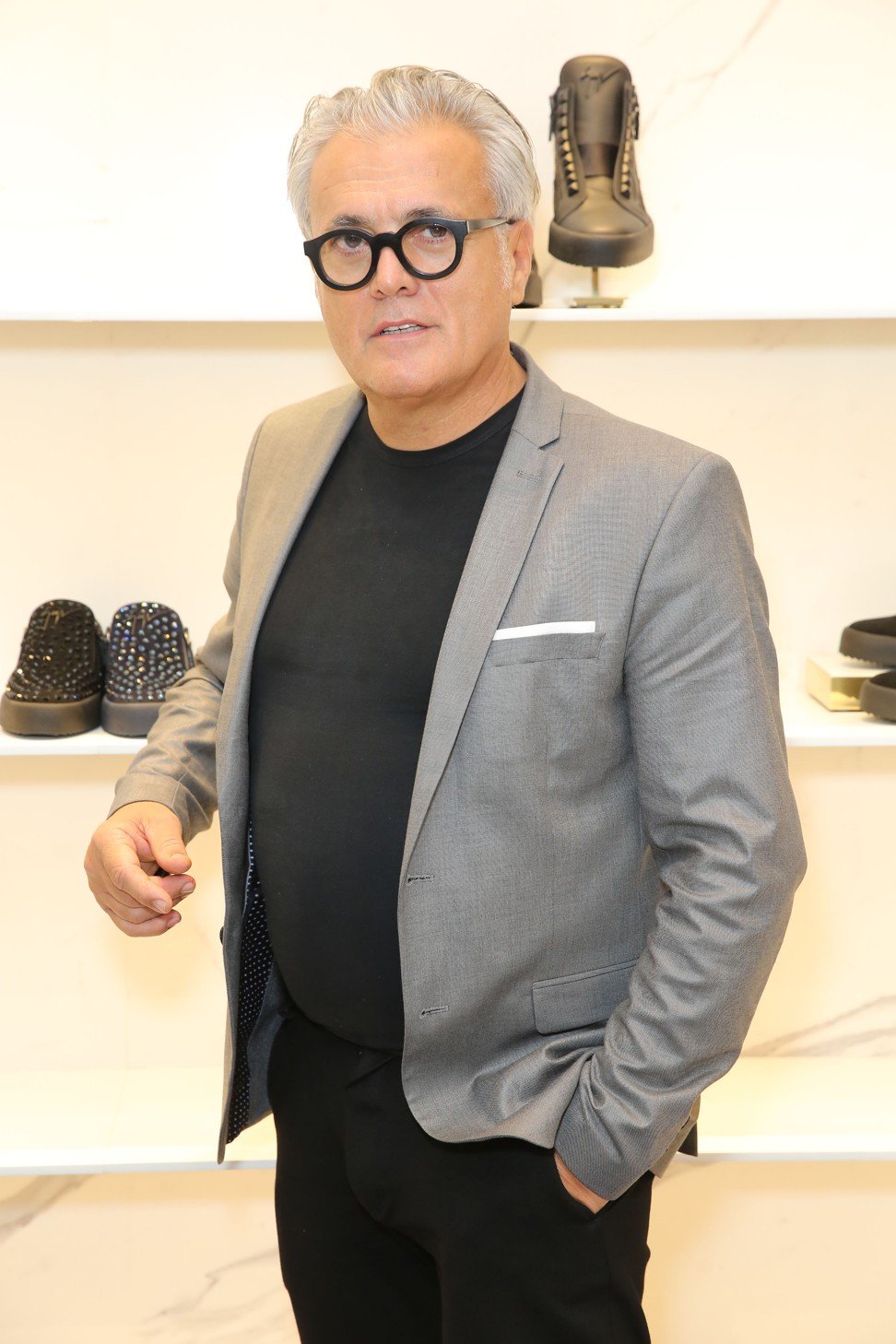 How would you describe the Zanotti man?
Dynamite. Full of energy. The Zanotti man loves music; he's cool and super rock. I like to imagine two universes: [one with] sneakers and [one for] cocktail. I like to imagine this guy with a tuxedo jacket and black denim and loafers. For centuries, men were so boring with their shoes. Now they have new ideas. Zanotti loafers, for example, with the details on the top, are cool and are perfect for these occasions.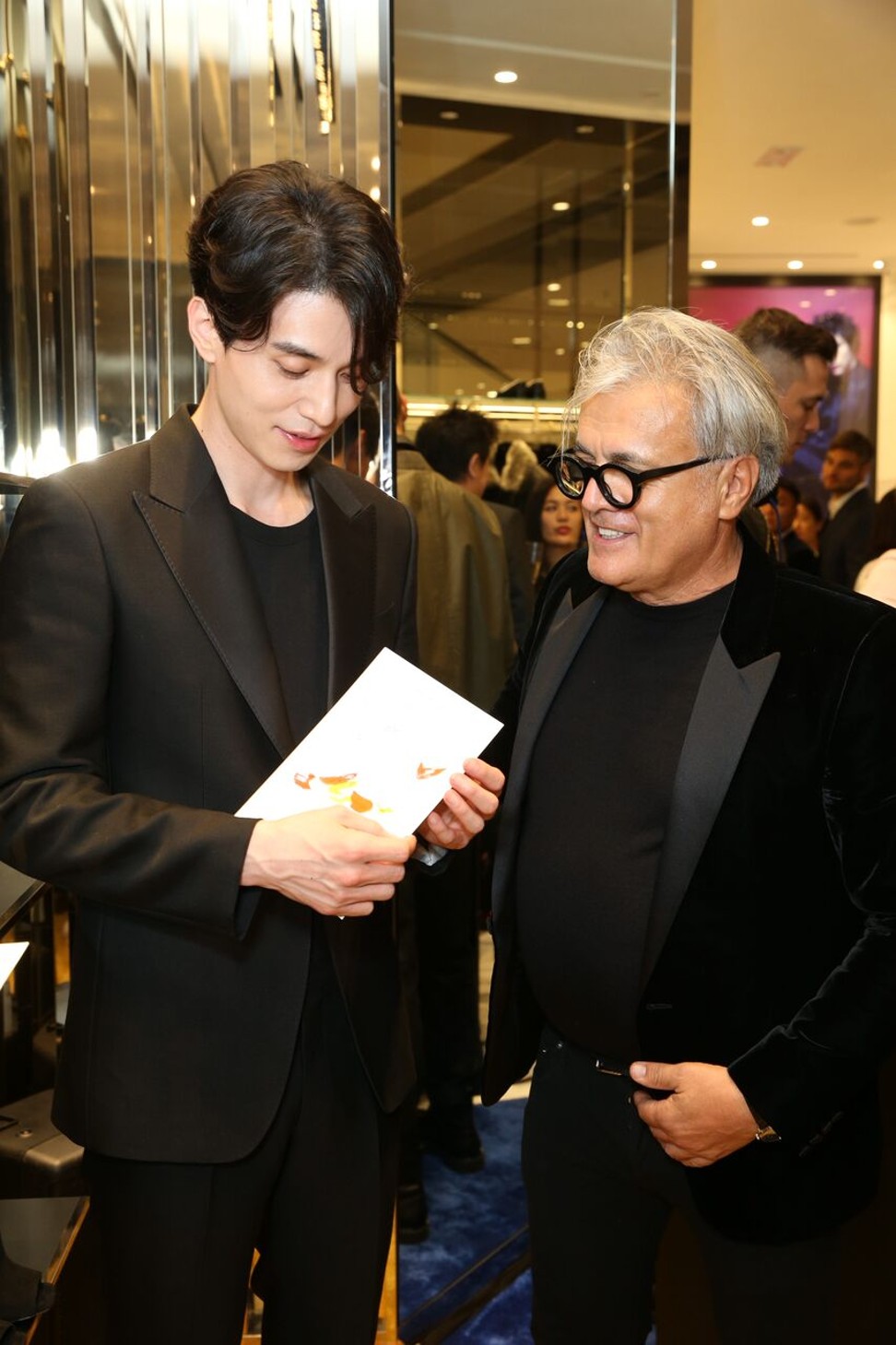 How has streetwear influenced high fashion?
I think now streetwear is the new couture. It is very difficult to imagine red carpet events happening every day in reality, unless you're in LA. The reality is that luxury couture has changed a lot over the last three years. Sneakers aren't what they were 10 years ago. Before, they were for sport, but now, because of fashion, designers now create sneakers with lots of elements on top. Some with accessories, some with embroidery, or with graffiti – it's a new form of art.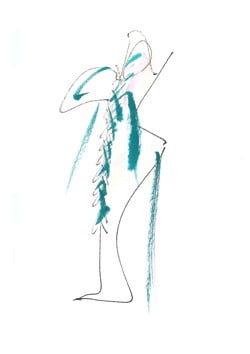 The sneaker is the absolute representation of our time right now. It gives a new message.
Like jeans, they're not just for men or for women; they're for both. The new sex. There are no more lines now: no man, no woman, no young, no old.
The sneaker multitasks. We're discovering a new world with the sneaker. Every season we have new ideas, new bottoms, new silhouettes, new proportions.
You've collaborated a lot with celebrities over the years. Have there been any that were particularly memorable?
We do a collaboration every season. I'll be flying to LA soon for the new one actually. I started with Beyoncé when she was still a singer in Destiny's Child, along with Michelle and the others. One of my first celeb rock stars was Madonna in the '90s, then Britney Spears, and then I met Rihanna when she was 17 years old.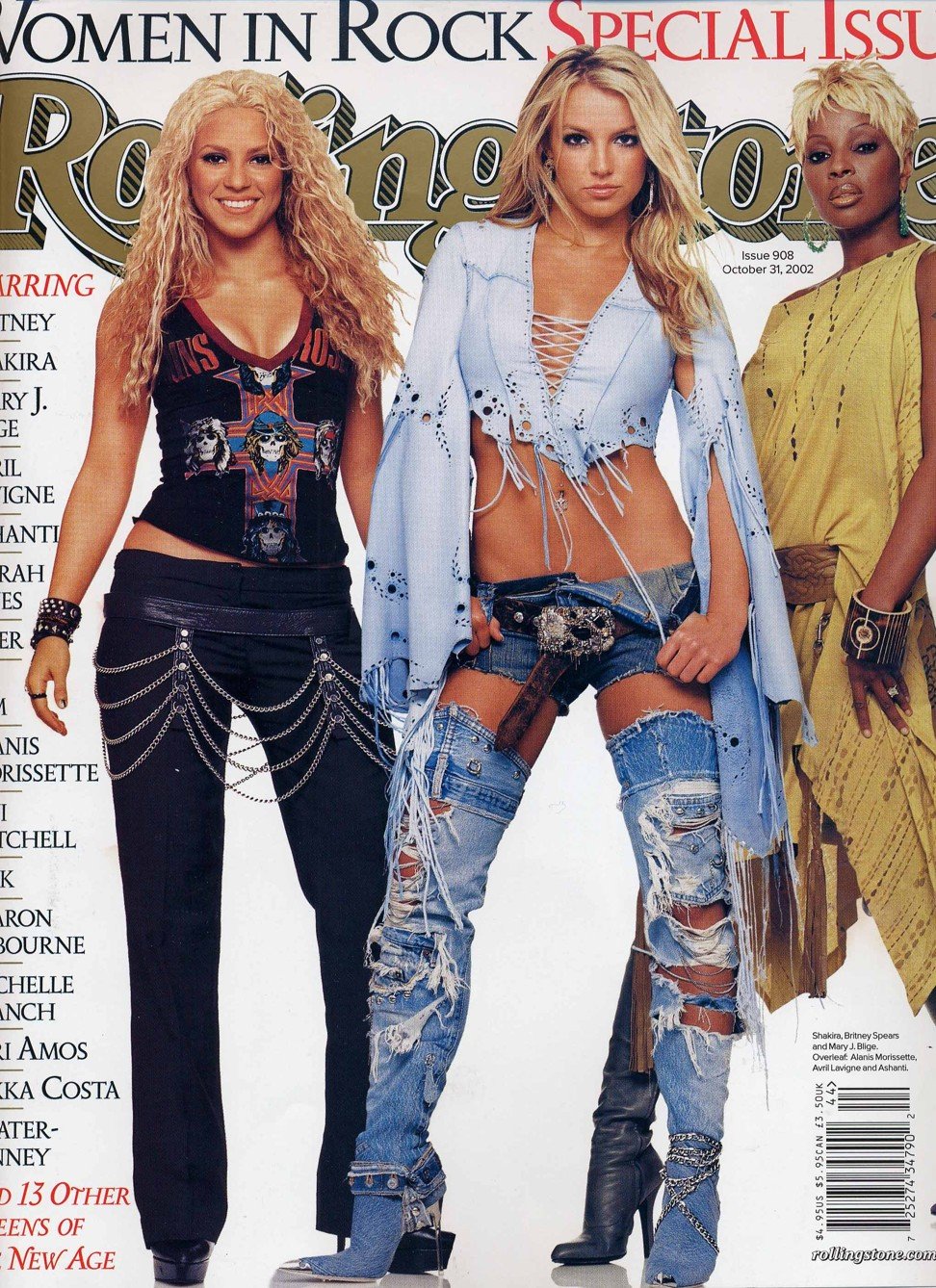 It's important to work with rock stars, not just for concerts and music videos, but also for their private lives, from weddings and cocktails to parties. I take care of them.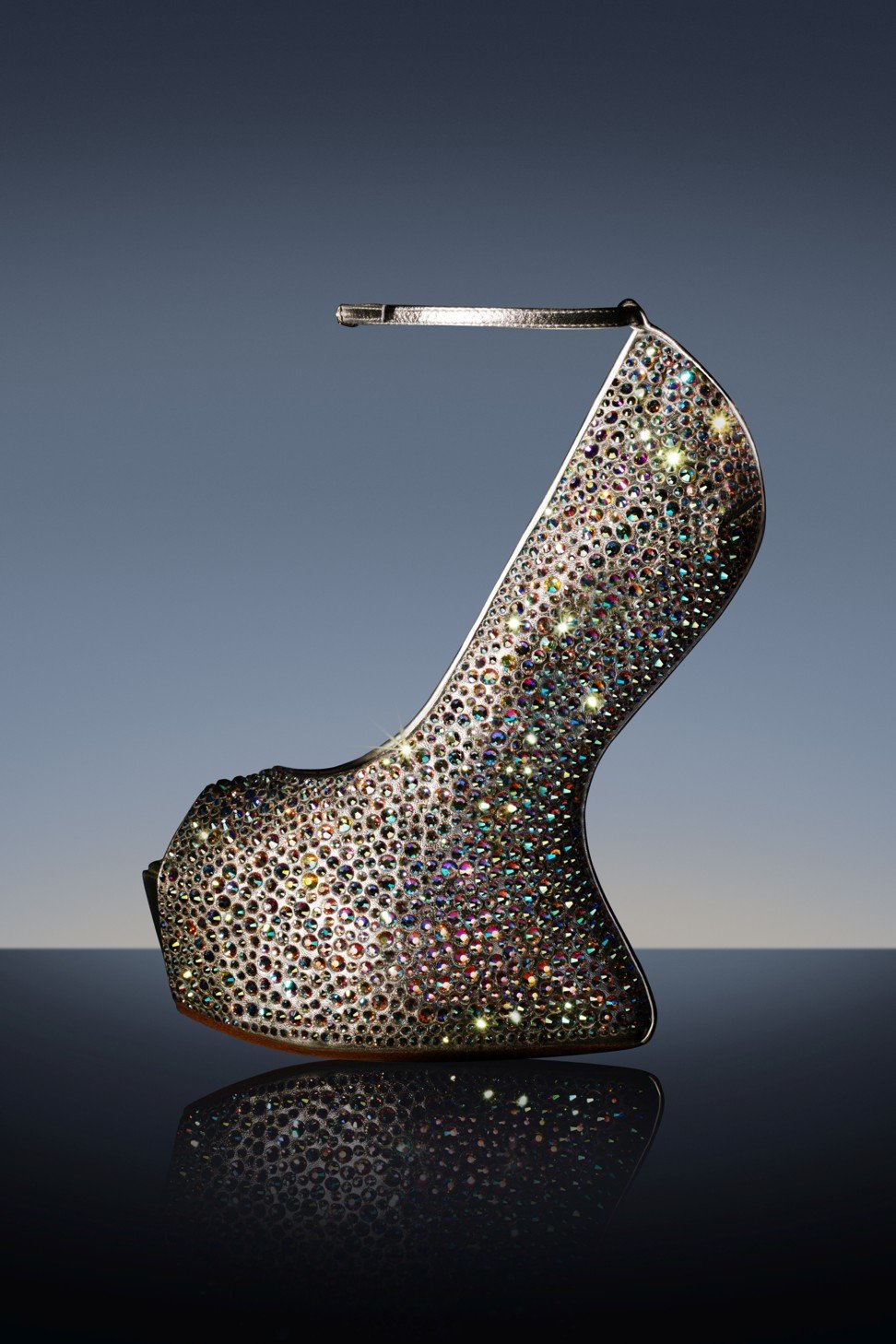 I do the same for the male celebrities as it's a good exercise for my brain. Kanye West, for example. I did the shoes for his runway show in Paris. When he saw the craftsman stitch the shoes by hand, he said he wanted to learn. He ended up spending a week learning how to stitch shoes with our artisans.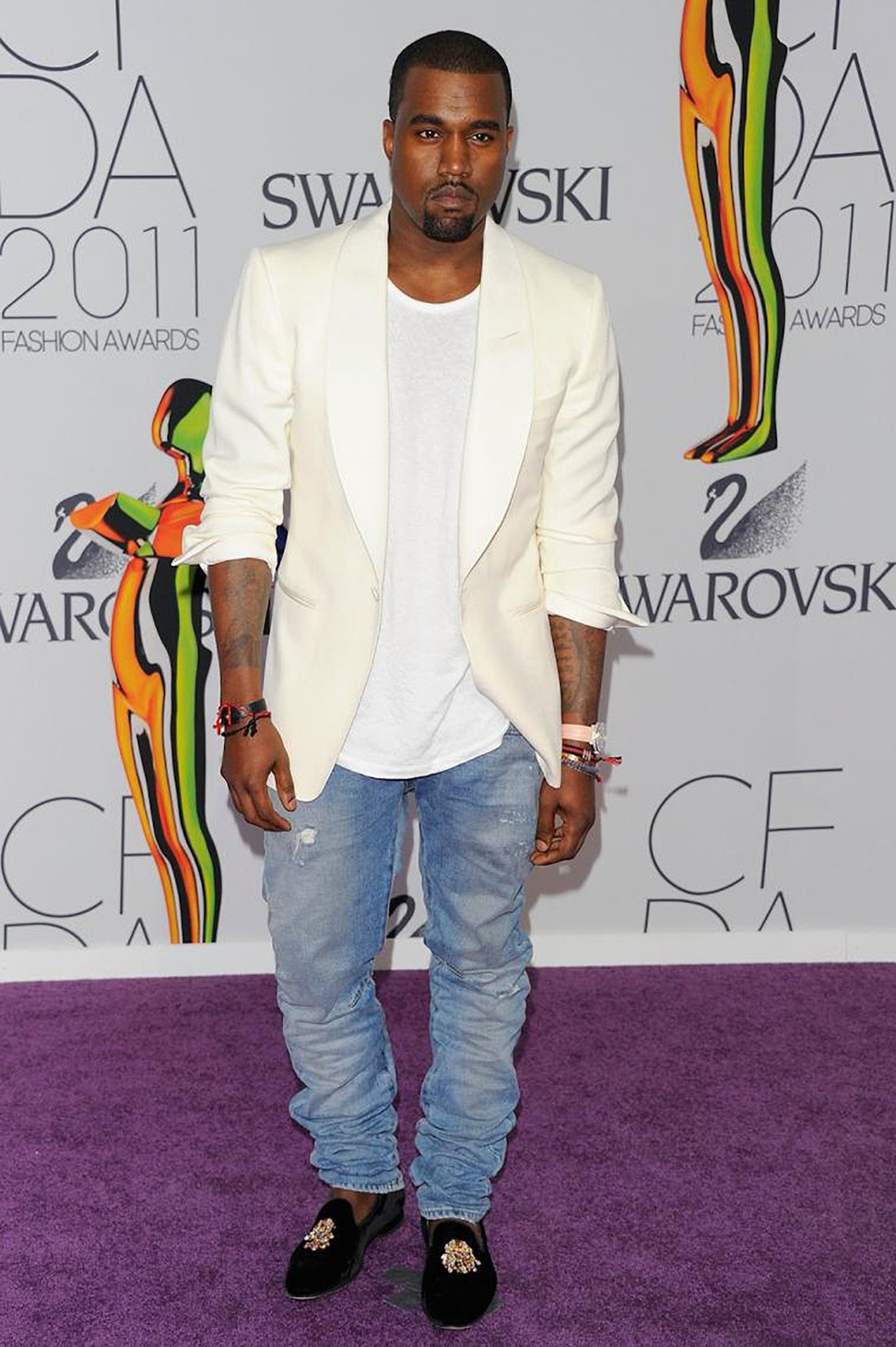 Lady Gaga was born to dance in bespoke Giuseppe Zanotti booties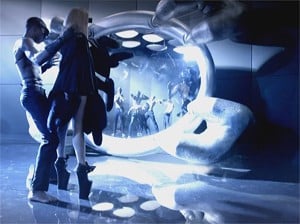 With Lady Gaga we did a fantastic shoe that was over 19cm. I had to ask her, please don't dance in them. Victoria's Secret runways shoes are also crazy. Sometimes we create mission impossible; artists always want to create new shoes. It's so important for them.